A day of fun at Xplor Park in Playa del Carmen, Mexico.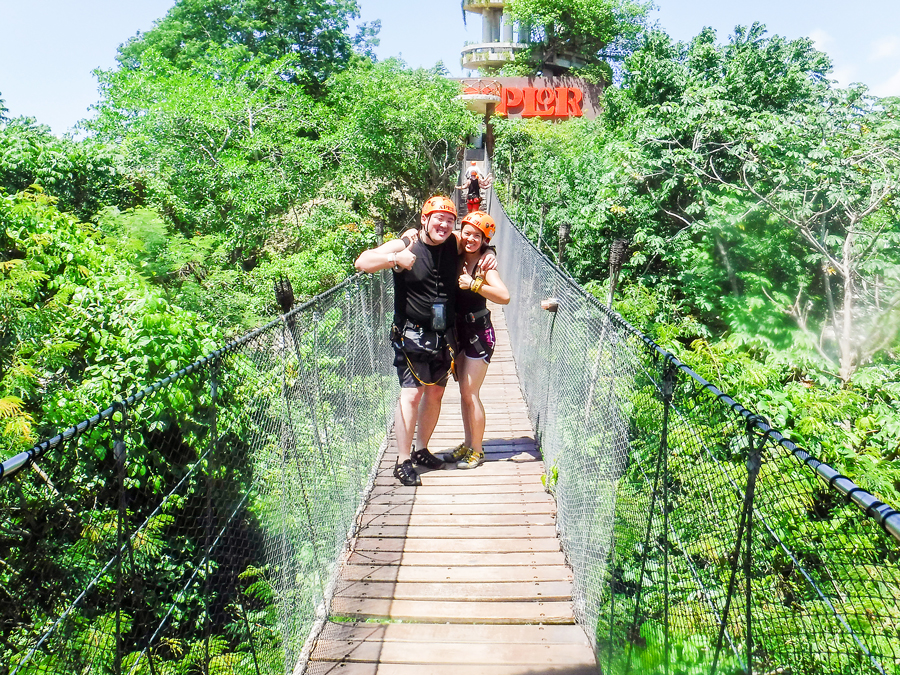 Happy Friday! To celebrate the weekend, I put together a fun little post of when we visited Xplor Park, a theme park located just 20 minutes away from our resort.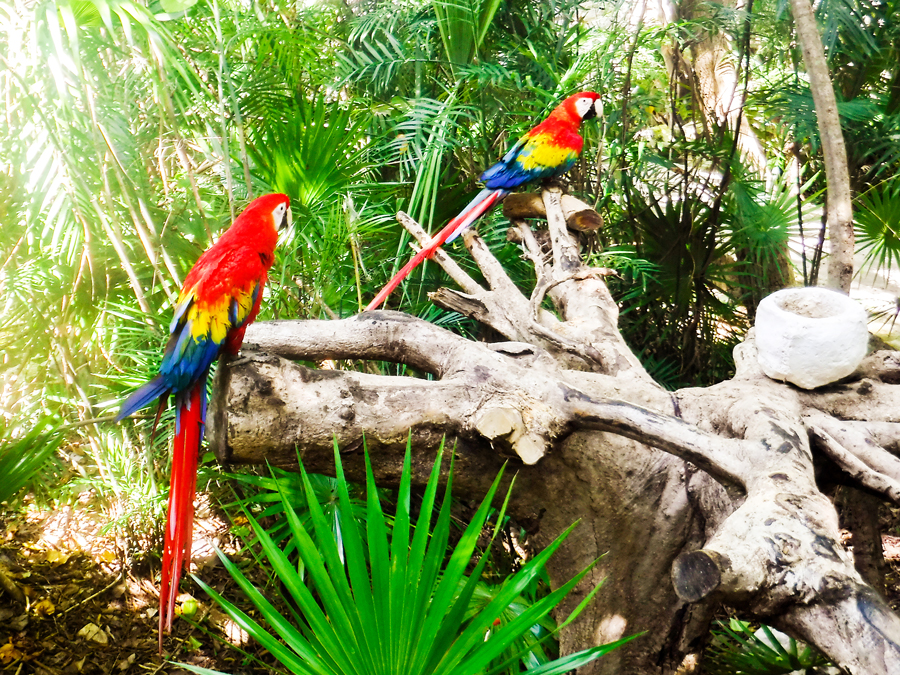 Xplor Park features 4 main attractions and 1 that's not as well known. The all-inclusive package includes all you can eat food and beverages throughout the entire day. In order to finish the entire park and stop for a 1-hour lunch, we found that we needed to spend the entire day at the park, from 9AM – 5PM.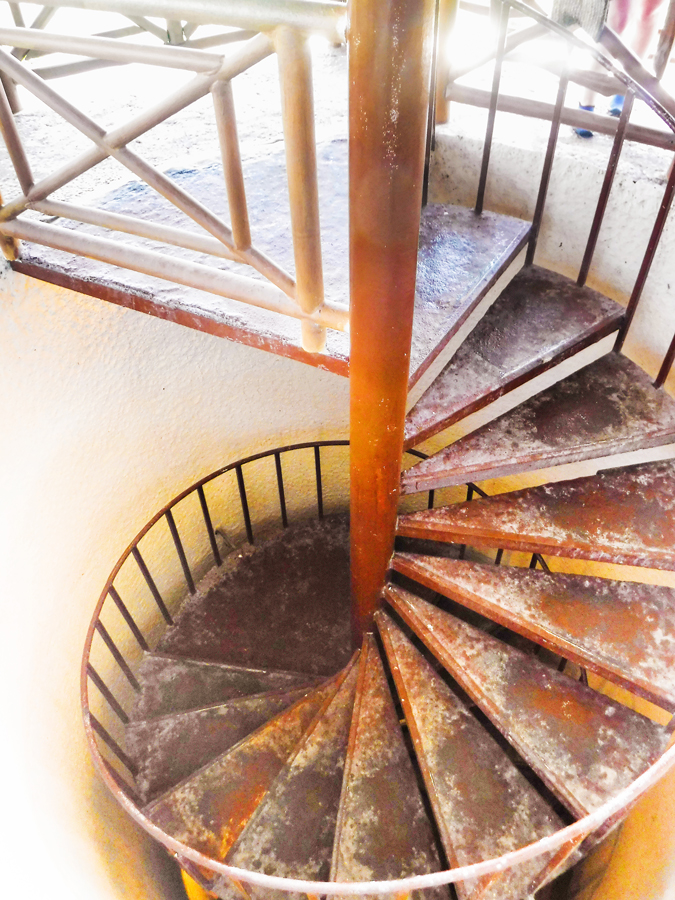 Zip-lines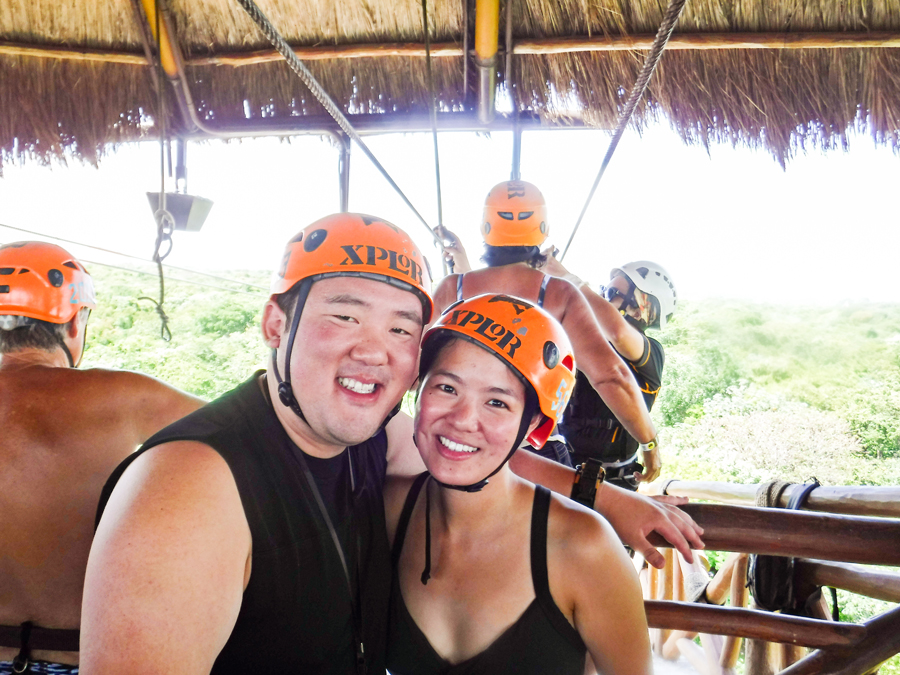 The first attraction we participated in were the zip-lines. I recommend beginning with the zip-lines because the lines get long fast. There are a total of 14 obstacles, separated into two different circuits. After you finish the first circuit, you can choose to continue on to the second circuit, or end. Just make sure you don't remove your harness in between.

This was my first time on a zip-line. Although I've always wanted to do it, I was nervous for the first couple of obstacles. By the end, I was fine! They had zip-lines overlooking the lush landscape and some that landed you in the water. So fun!
Amphibious Vehicles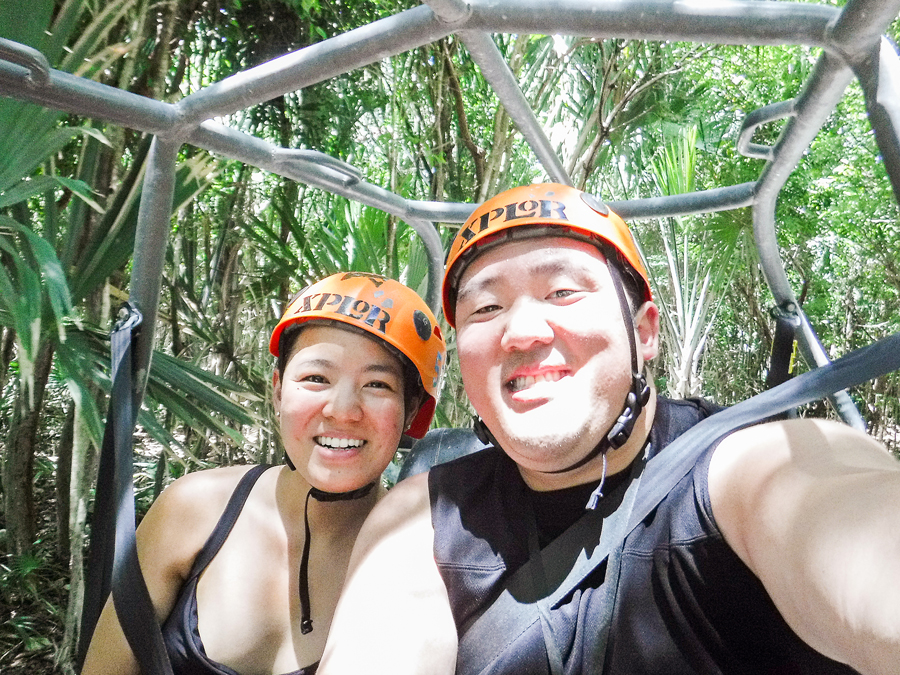 The next attraction were the amphibious vehicles, where you get to drive through jungle trails, cross bridges, and drive through caves and under waterfalls.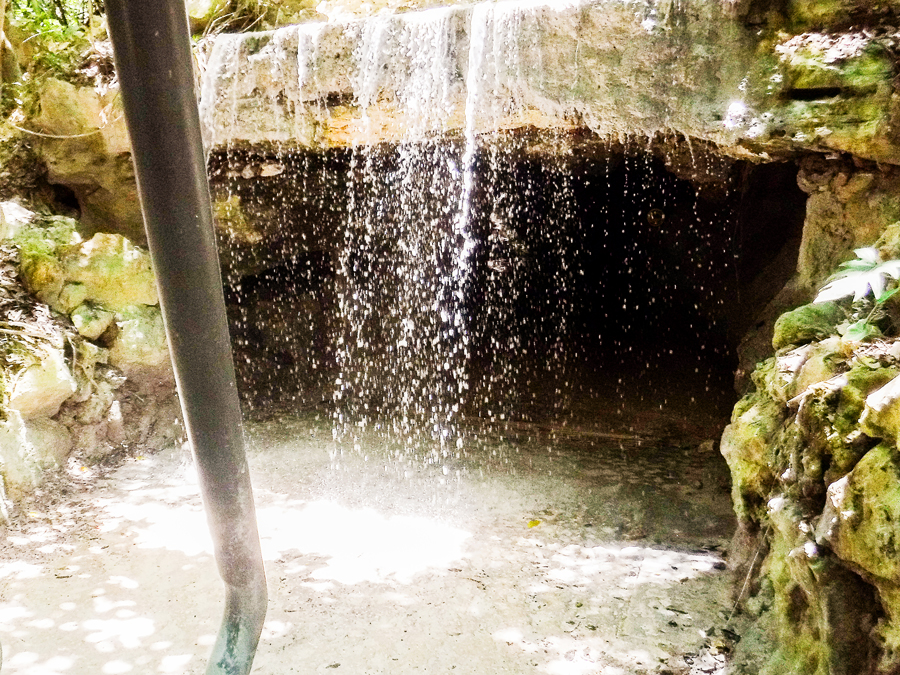 There are also two circuits for this attraction. Make sure to do both so you don't miss out on anything.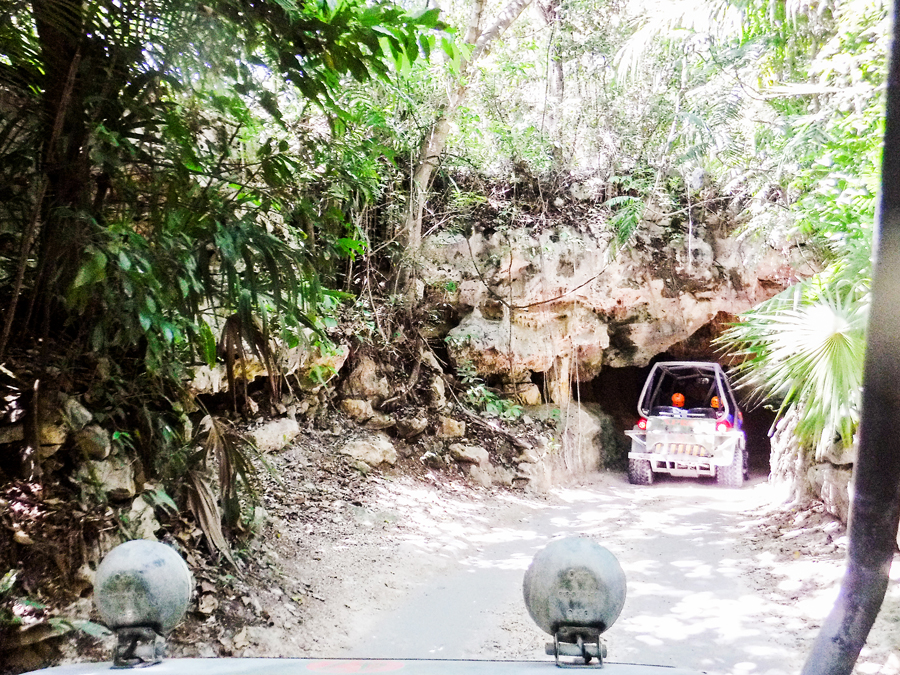 Stalactite Rivers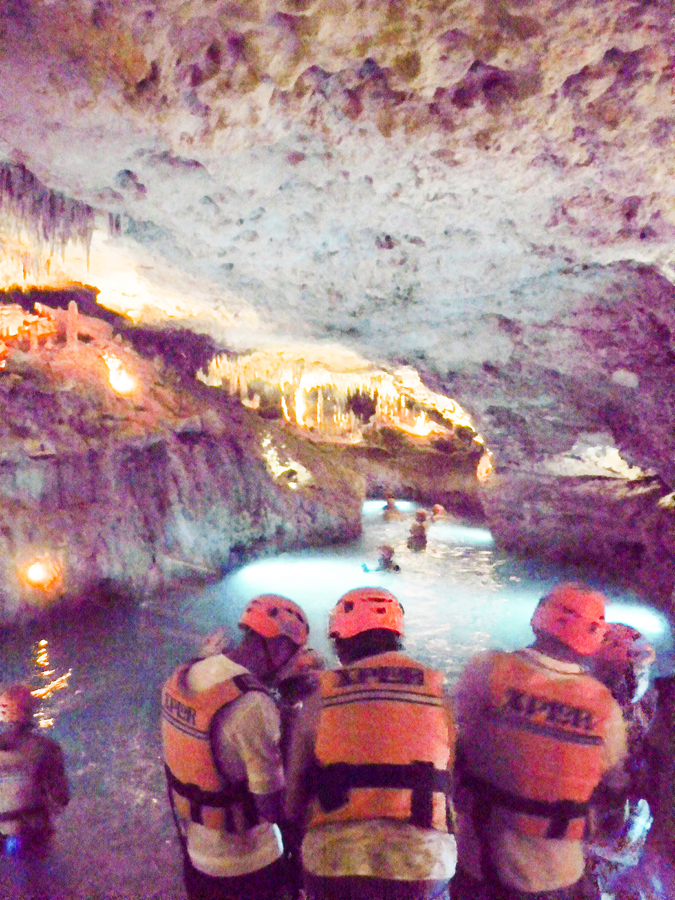 After spending time in the hot sun, it was time to cool off. We went for a river swim through the Stalactite Rivers, where we swam under beautiful rock formations. There are two paths – one that's 10 minutes long and the other that's 30 minutes long. We opted for the 30 minute path.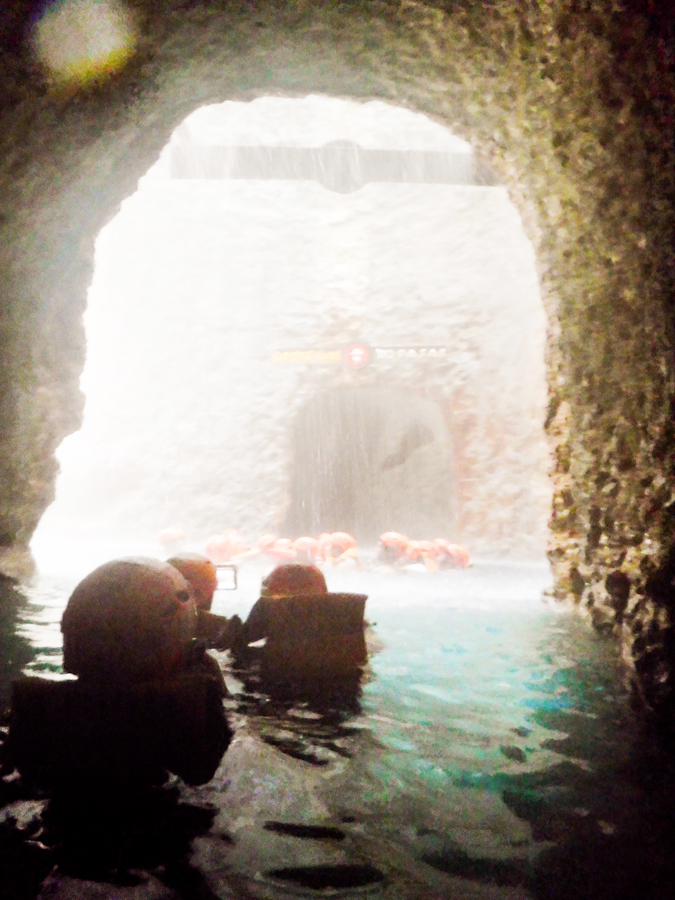 The end of the 30 minute path brings you under a powerful waterfall. Very refreshing after a long swim.
Underground Rafts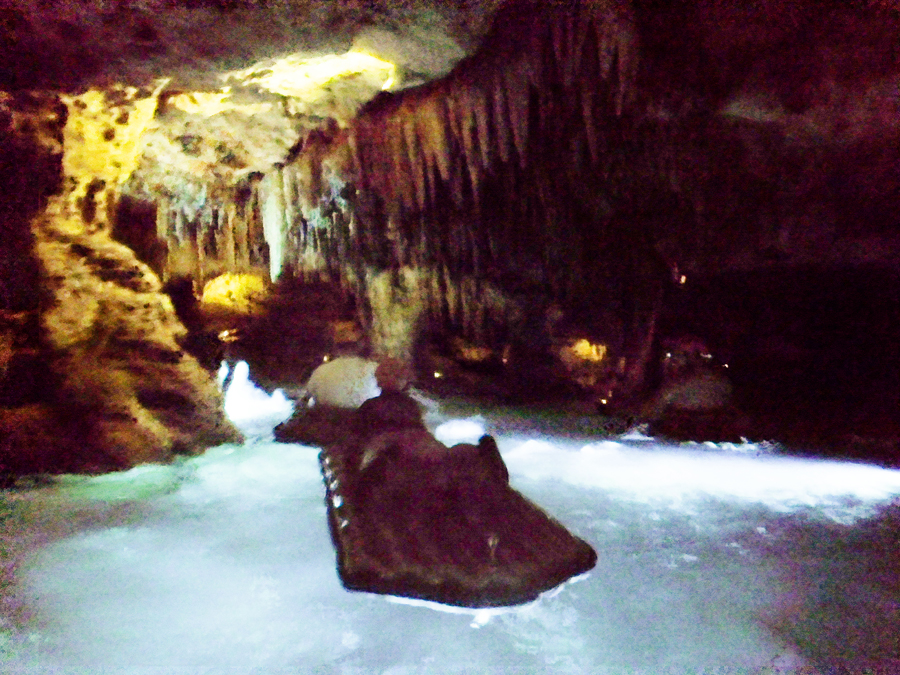 The final main attraction were the underground rafts, where you use your hands to paddle through the circuits. There are two circuits here as well, one that's 30 minutes long and takes you through narrow paths and the other is 10 minutes long that takes you through wider paths. Because we were running short on time, we chose the shorter and easier route. In the end I'm glad we did because it was quite the arm work-out!
Hamacuatiza
The last attraction we participated in was the Hamacuatiza. You essentially sit in a hammock and zip-line into the water. When you get to one end, you take the parallel line in the opposite direction so you can return where you came from. Quick, easy, and fun! And, the perfect way to end the day.
Have a wonderful weekend!