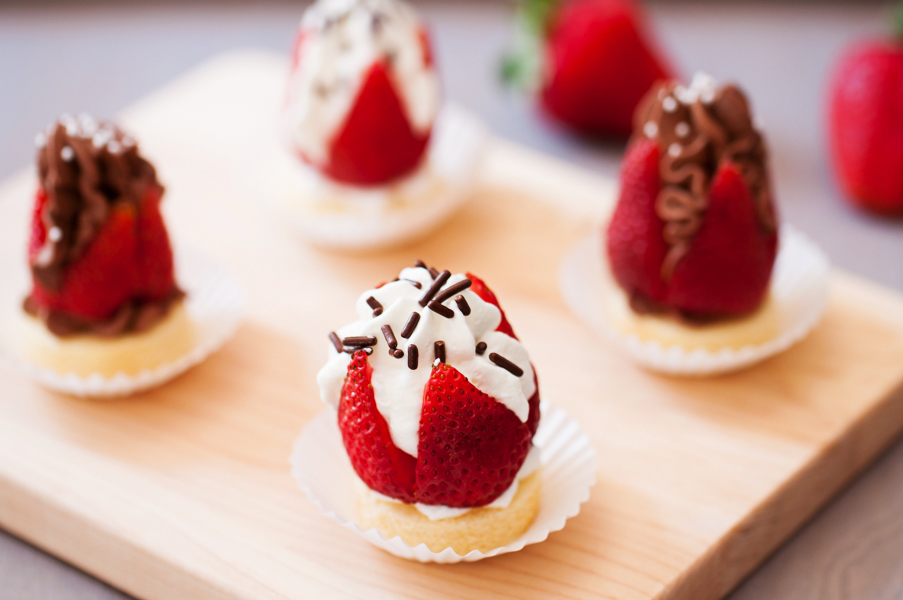 Happy Strawberries and Cream Day!
Today, I have just the recipe to commemorate the occasion. These little puppies are delicate bites of tender cake, refreshing berry, and an airy filling of your choice – traditional cream or chocolate cream, I've got you covered!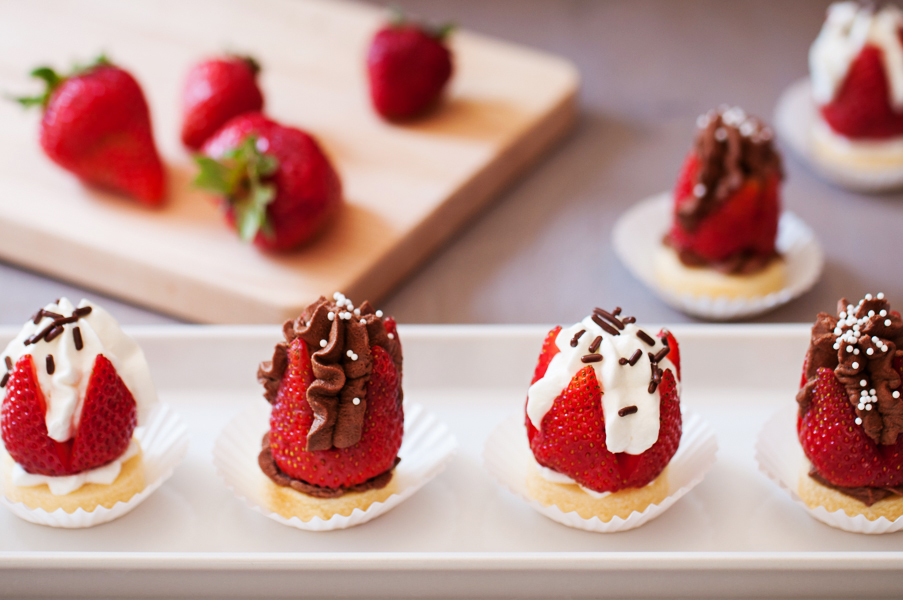 Have you ever absolutely needed to satisfy a sweet tooth? I mean, stop-what-you're-doing-and-give-me-something-sweet-NOW-otherwise-I-can't-go-on type of a craving? It's OK, we've all been there. These will remedy that little problem so that you can move on with your life. You can put them together quickly and can make loads in advance so that you're set for days at a time (if they last that long). No need to feel guilty about eating more than one because it is mostly fruit ;)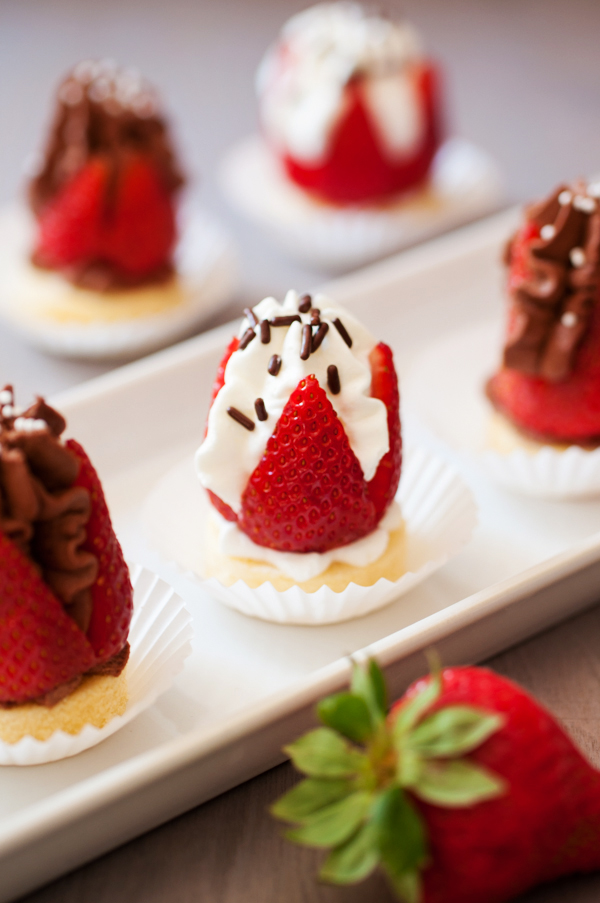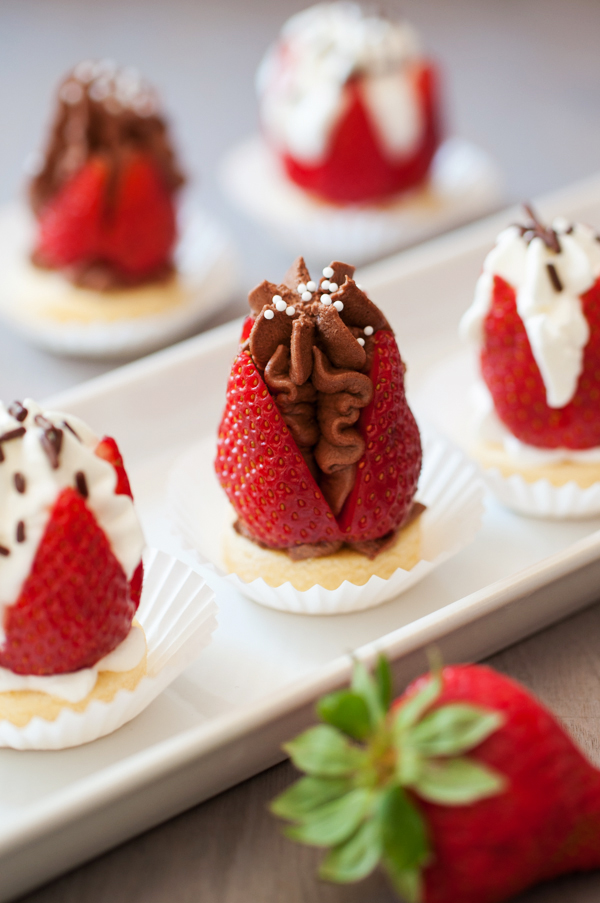 Let's start with the whipped cream. Simply add some sugar to heavy whipping cream and whip until stiff peaks form.
Now, for the chocolate version. Heat some heavy whipping cream until steamy and right before boiling. Pour it over dark chocolate wafers or chips and let it sit for a few minutes before whisking until smooth. Then, chill in the refrigerator for an hour and whip until stiff peaks form.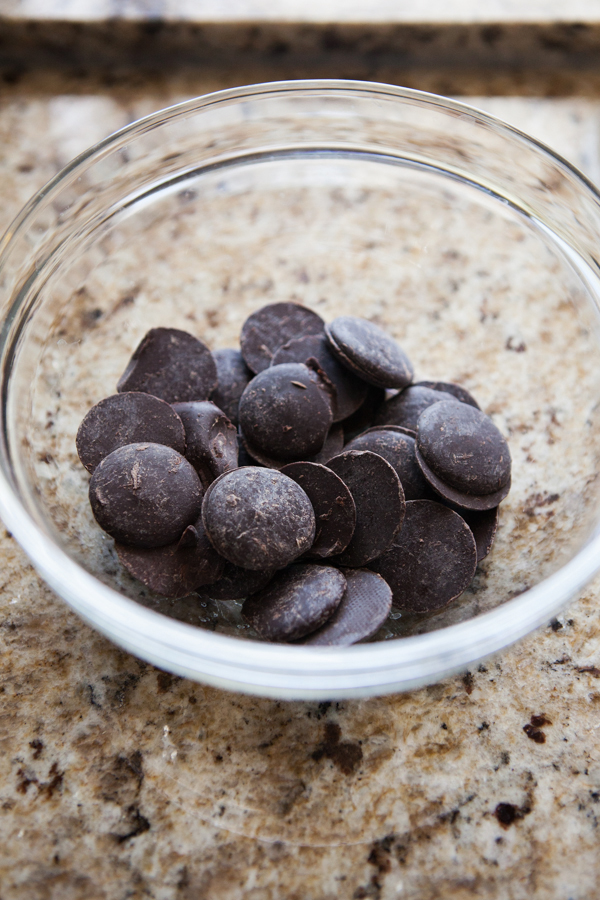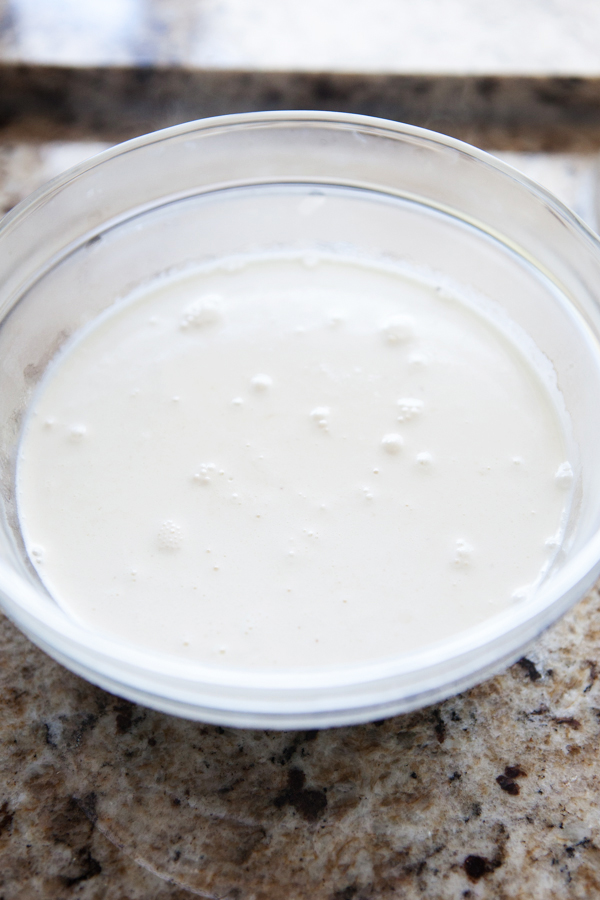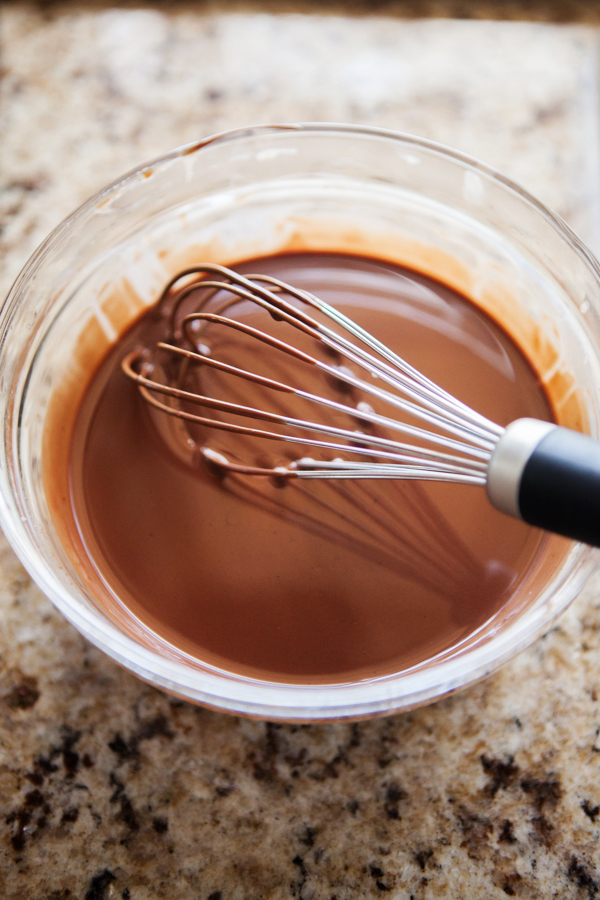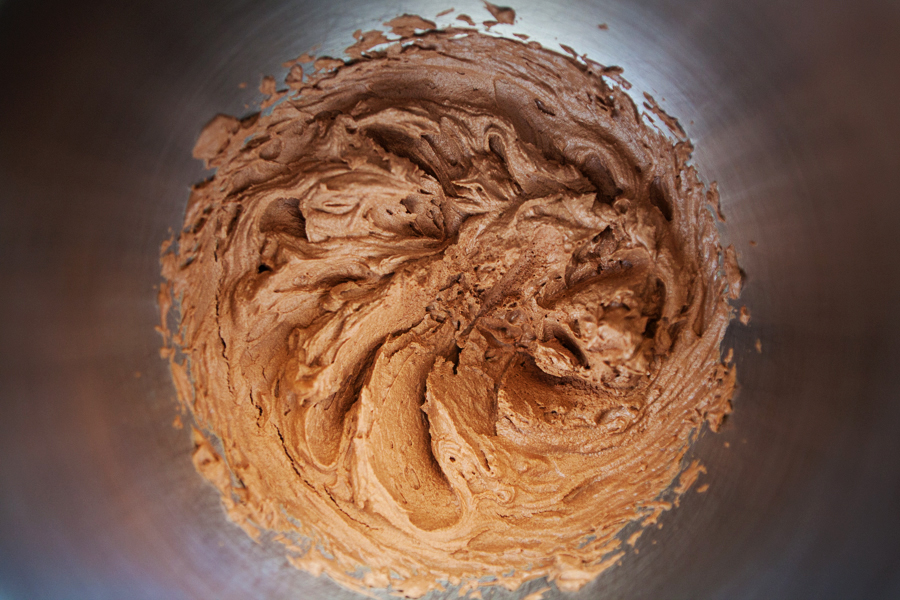 For the base, slice your favorite store-bought pound cake into half-inch slices and use a round cookie cutter to cut out identical pieces. I grew up having Sara Lee's pound cake as a staple in our freezer and have never been able to find a comparable cake that can mimic it's dense yet soft crumb.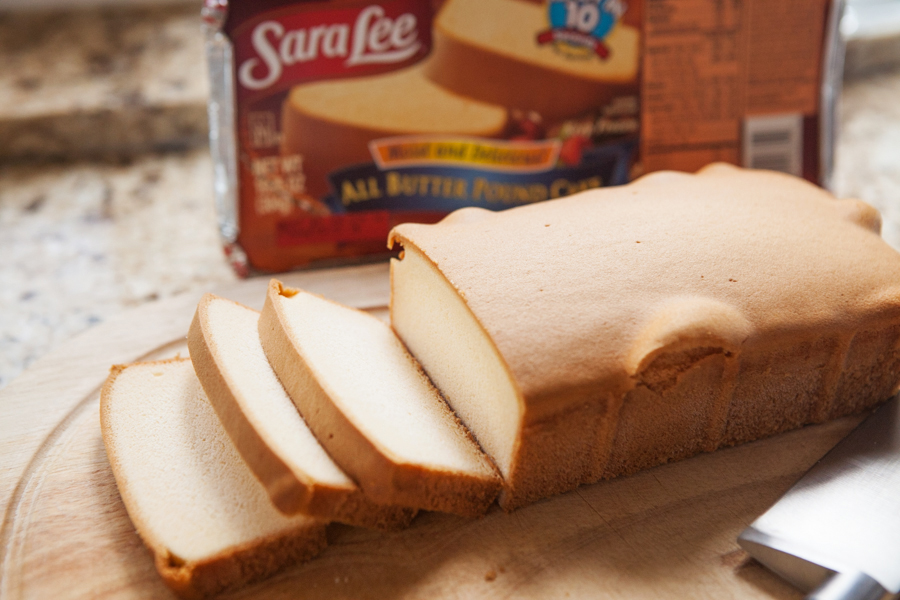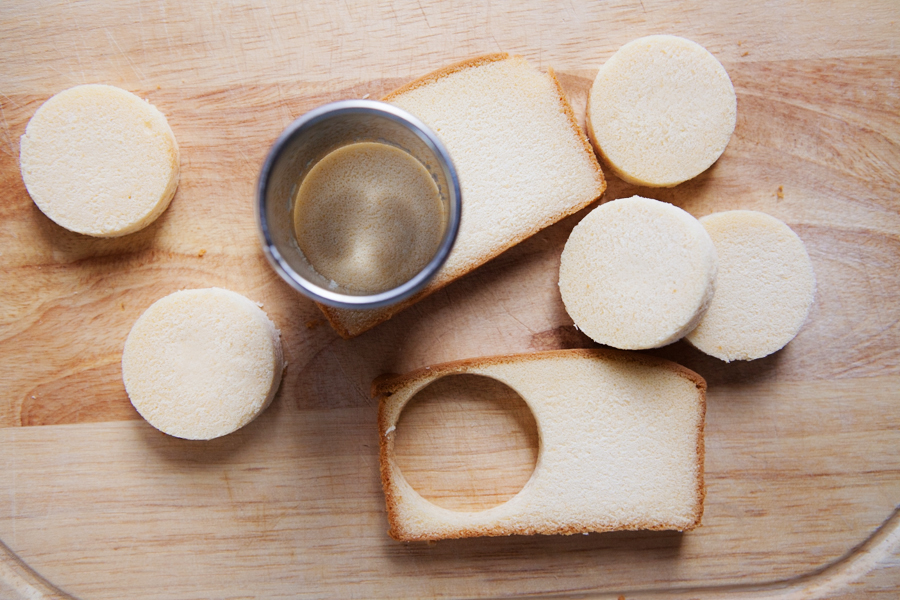 Now, cut off the stem and leaves of freshly rinsed and dried strawberries. Starting at the tip, make a slit down three-quarters of the strawberry. Rotate 90 degrees and make another slit three-quarters down. Slightly part the wedges of each strawberry to make it easier to fill later.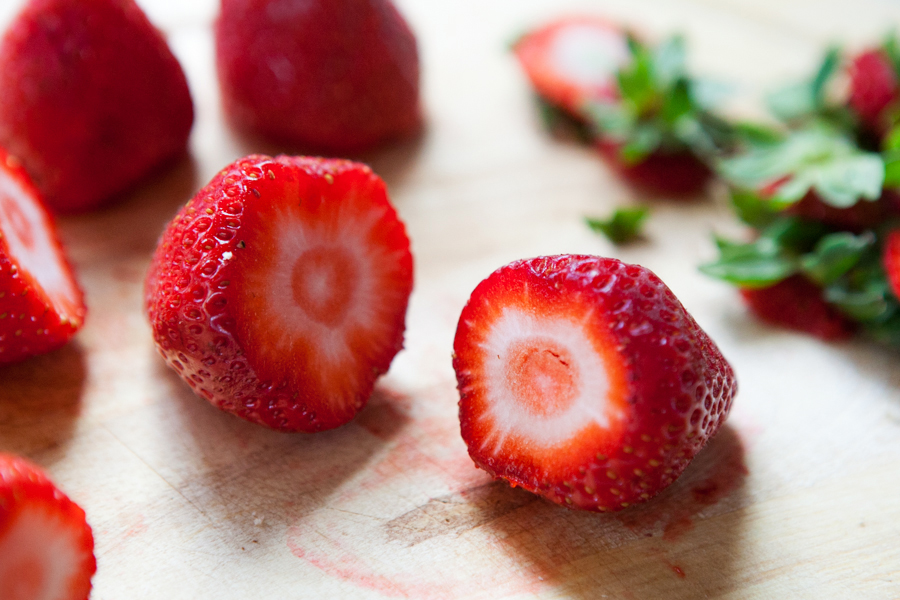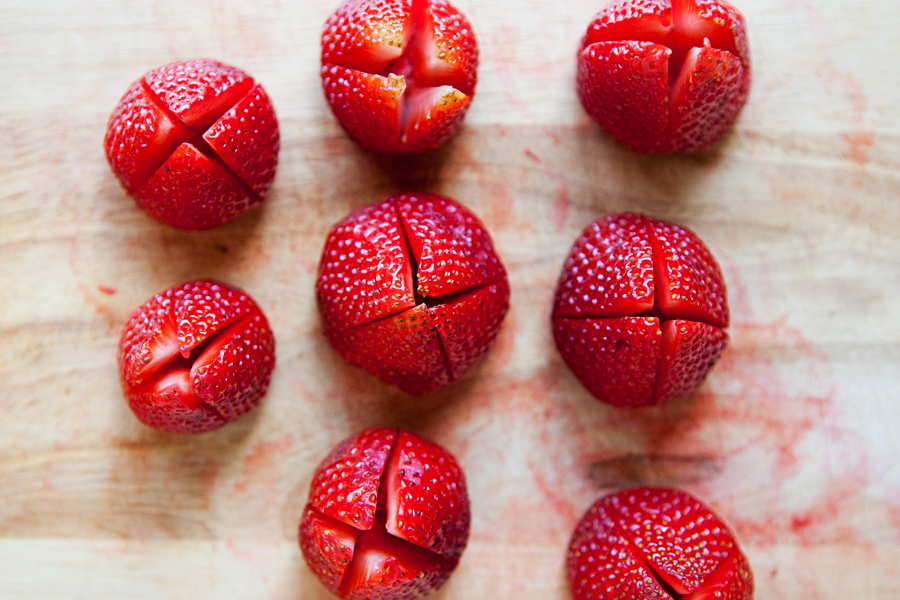 To assemble, simply place a dollop of the cream of your choice onto the cake and top with a strawberry, base side down. Pipe your chosen cream into the parted strawberry and just for fun, garnish with some sprinkles. That's it! Repeat with the remaining strawberries and cake pieces.