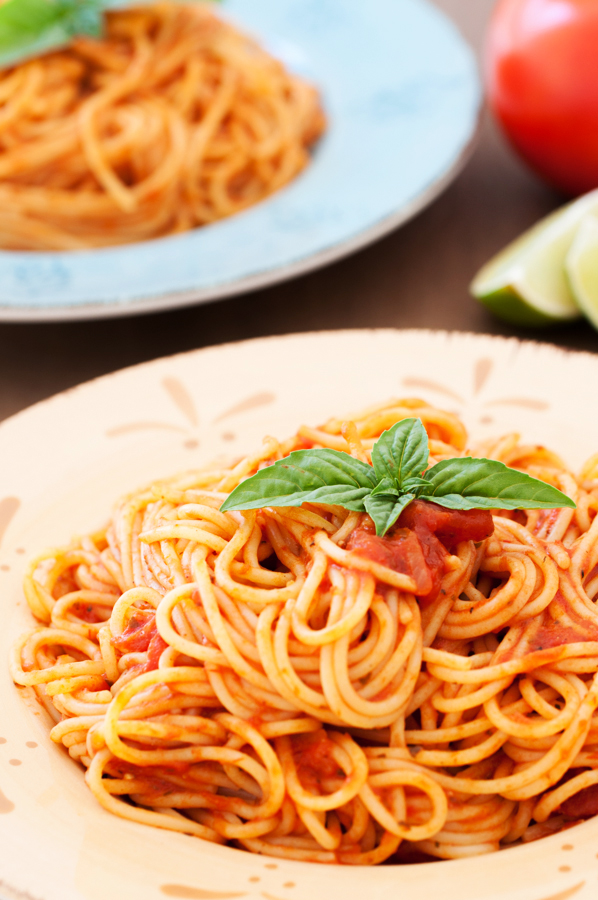 After being in Vegas for almost an entire week, we came home to an empty refrigerator and kitchen. We were on the road for around 6 hours and the last thing we wanted to do was head out again for dinner. So, I foraged the refrigerator and pantry, hoping I could come up with something quick and easy that would last until my next opportunity to restock. Alas, I found some lime wedges in the refrigerator, a box of spaghetti and a jar of marinara sauce in the pantry. Remember those emergency meals I mentioned? This was an emergency.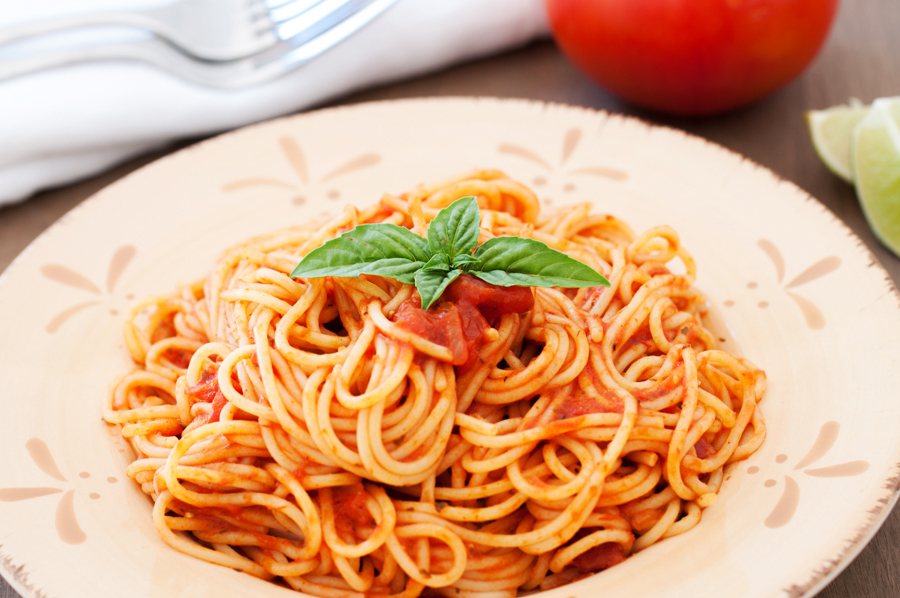 When I'm hangry hungry, anything looks good, so I took what I had and went with it!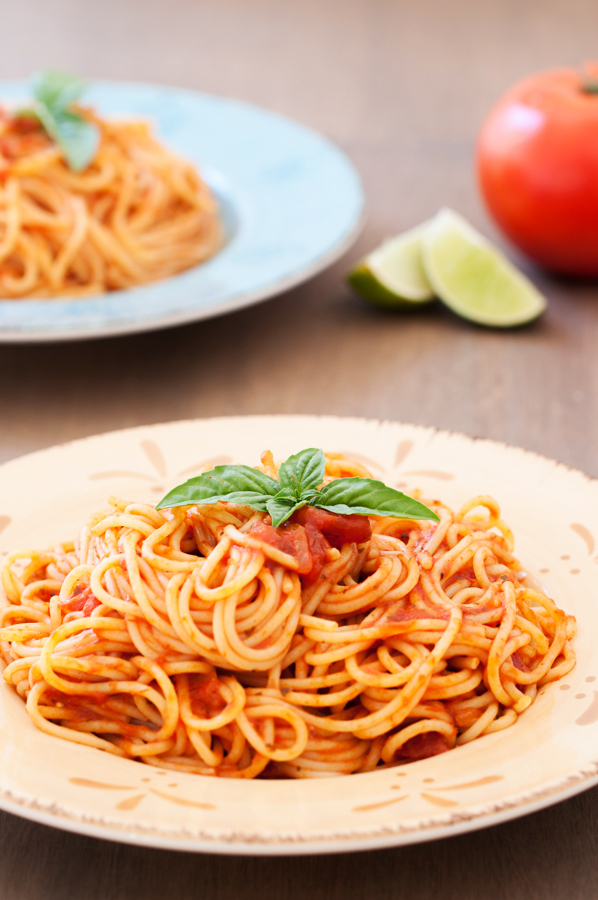 I started with my fool-proof al dente pasta method. I heated a pot of water to boiling. Then, I added the spaghetti. We like our pasta noodles long, so I NEVER break the noodles.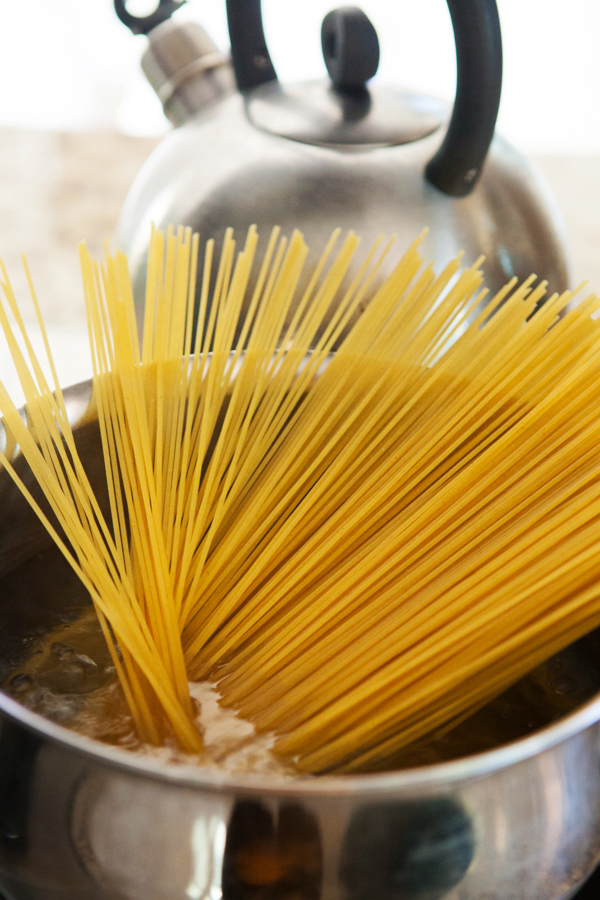 Simply allow the hot water to soften the noodles for a few seconds, then nudge the remaining pasta into the pot until entirely submerged. Give it a stir (the water should still be boiling) and set the timer to 1 minute less than the directions on the box.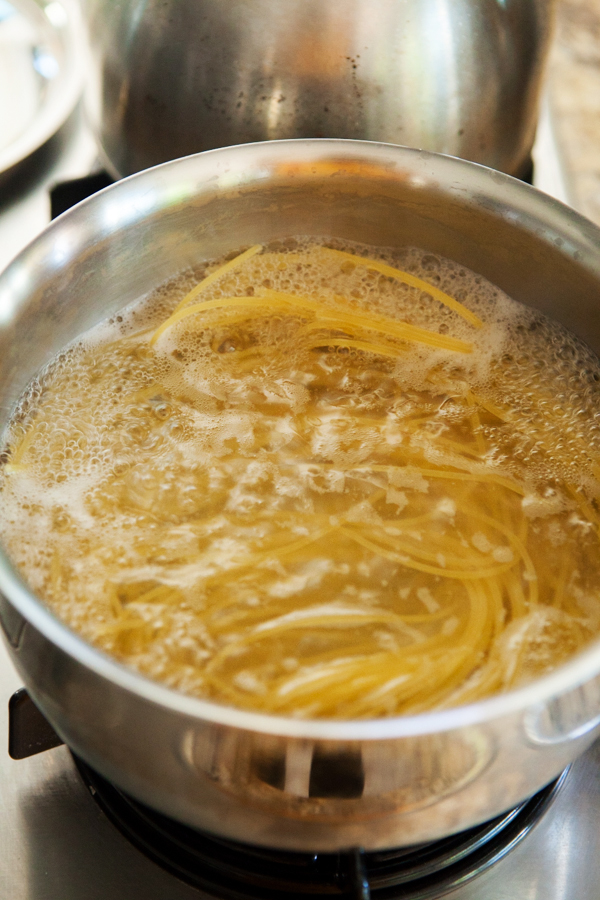 After the timer goes off, drain the pasta, reserving the pasta water in another pot, and return the pasta to the first pot. I use this method to get al dente pasta every time!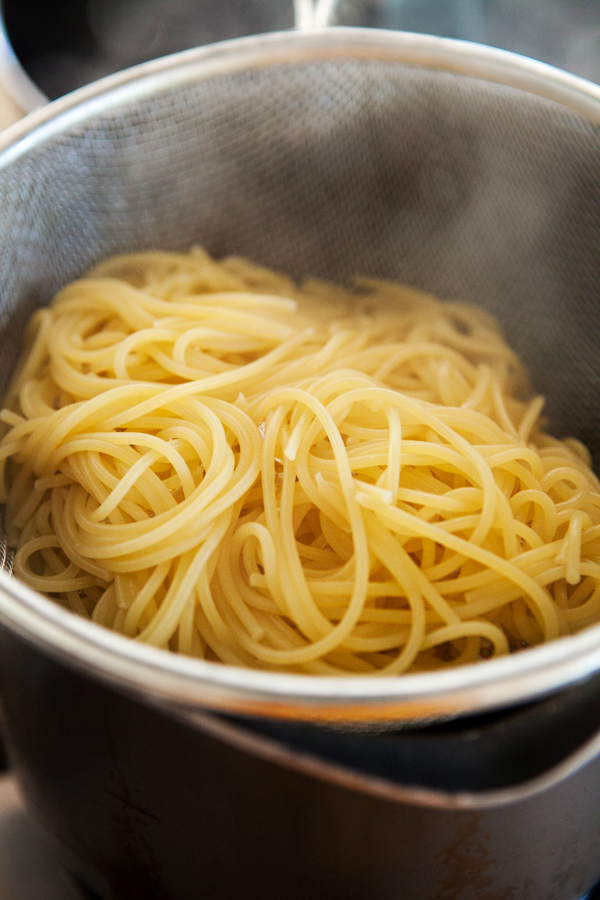 Reducing the cook time by 1 minute accounts for all the extra time the pasta is in the boiling water:
While waiting for the strands to be entirely submerged.
The period before offing the heat and completely draining the pasta.
Give it a try!
Here's where my "anything looks good" mentality kicked in – I squeezed the juice of 4 lime wedges (1 whole lime) into the drained spaghetti and seasoned with salt and freshly cracked black pepper.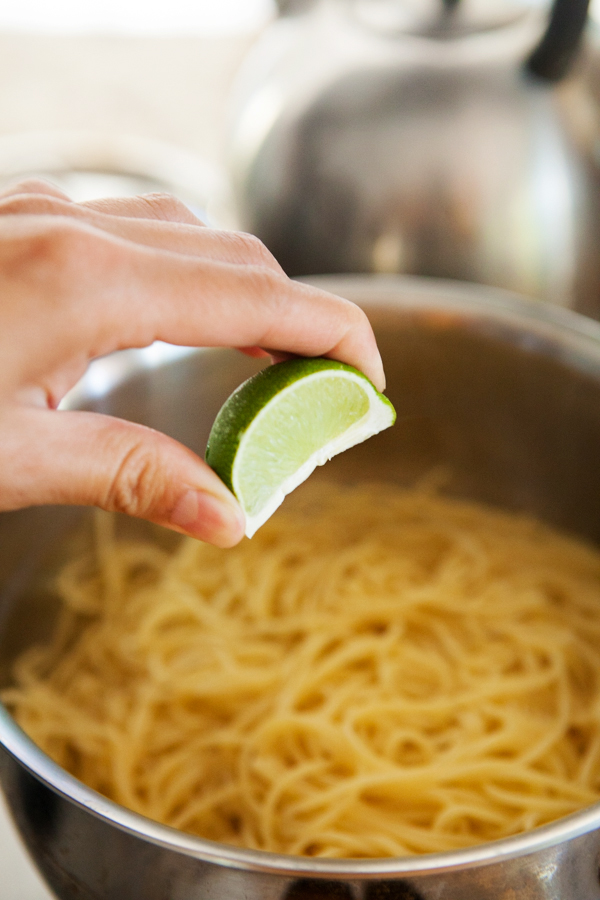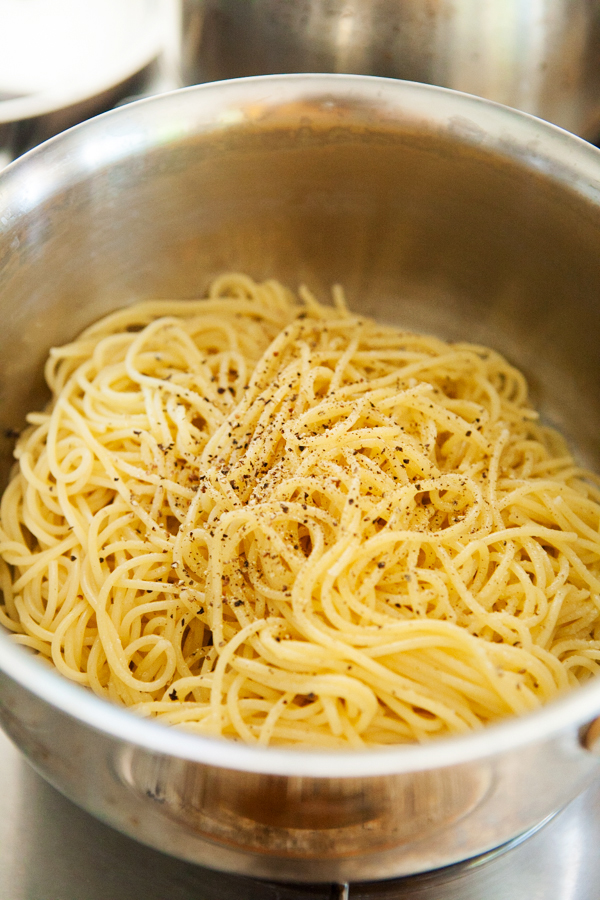 Then, I added the jarred marinara, about a quarter cup of the reserved pasta stock, gave it a stir, garnished with some fresh basil and called it a day. Voila!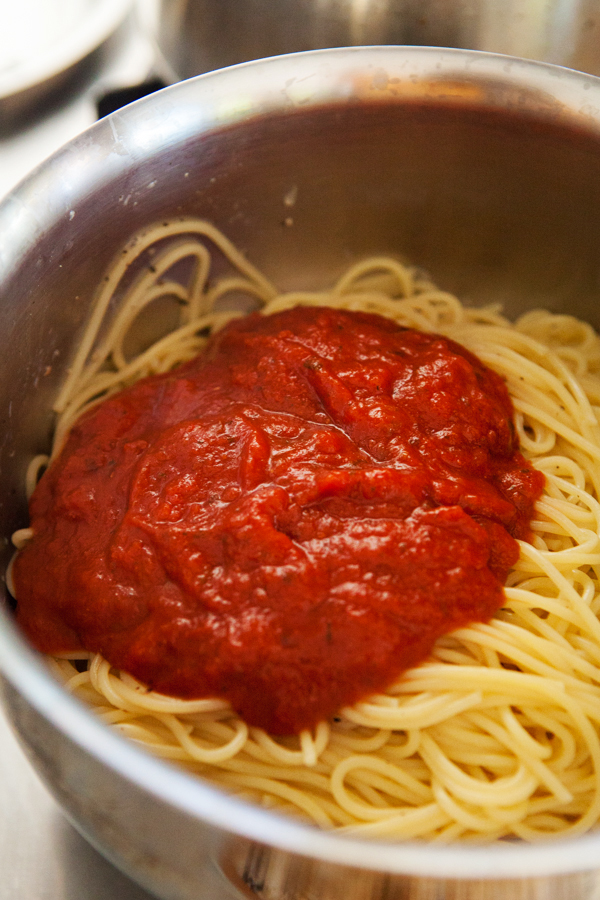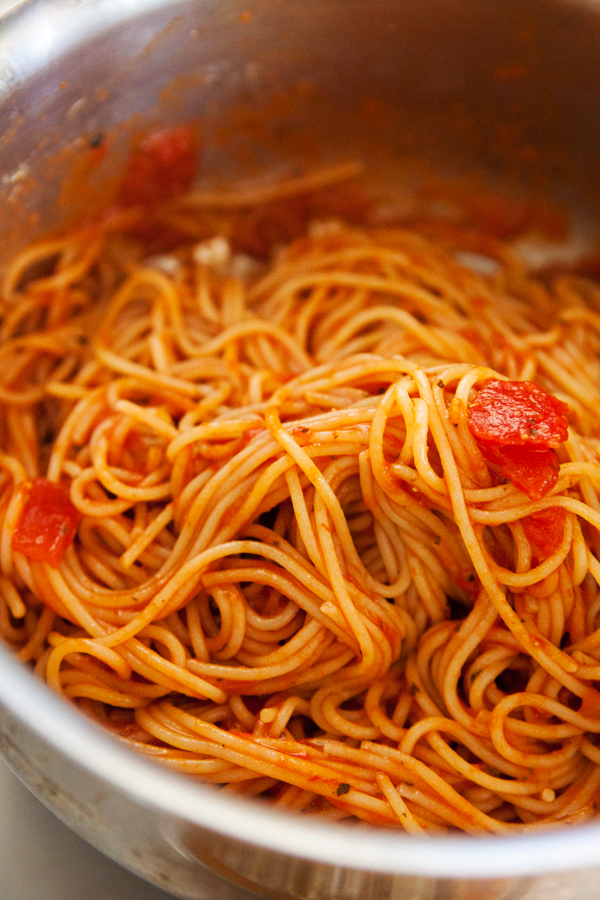 I'm not sure what I was expecting from this twist of an addition, but this recipe has become one of our dinner favorites. The lime-seasoned pasta adds a perk to the dish and brightens up the run-of-the-mill spaghetti marinara. Serve it to your family and watch them try to figure out what's in it and what's different about it while gobbling it up…kinda fun ;)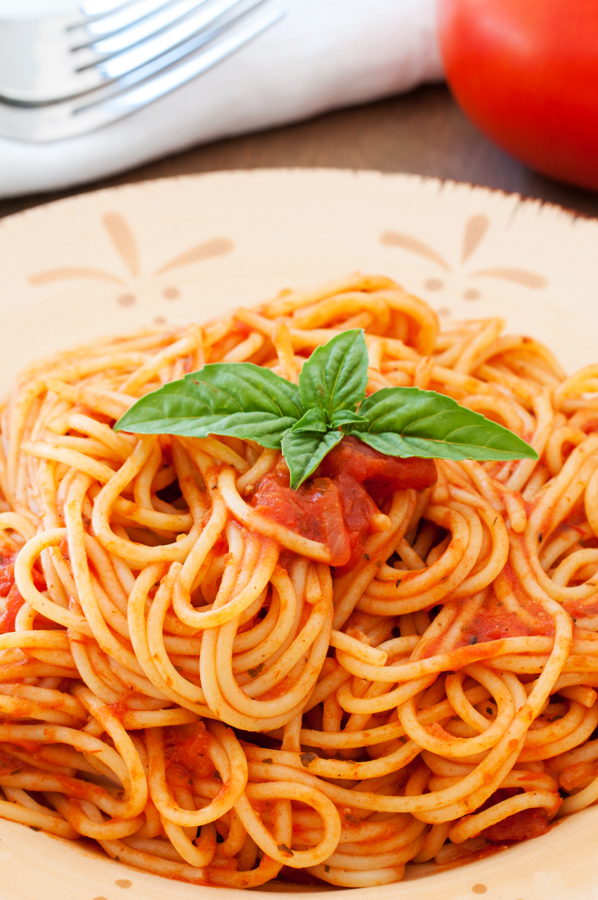 Does this even qualify as a recipe? Nonetheless, it was a pleasant surprise and discovery. I make it even on non-emergency nights, served with a side of garlic bread and salad.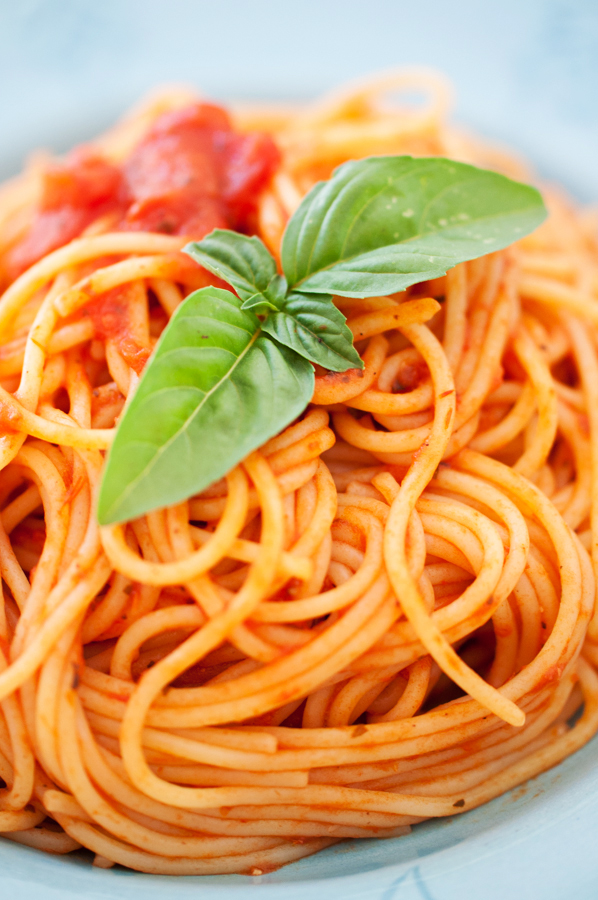 I hope you love it as much as we do!