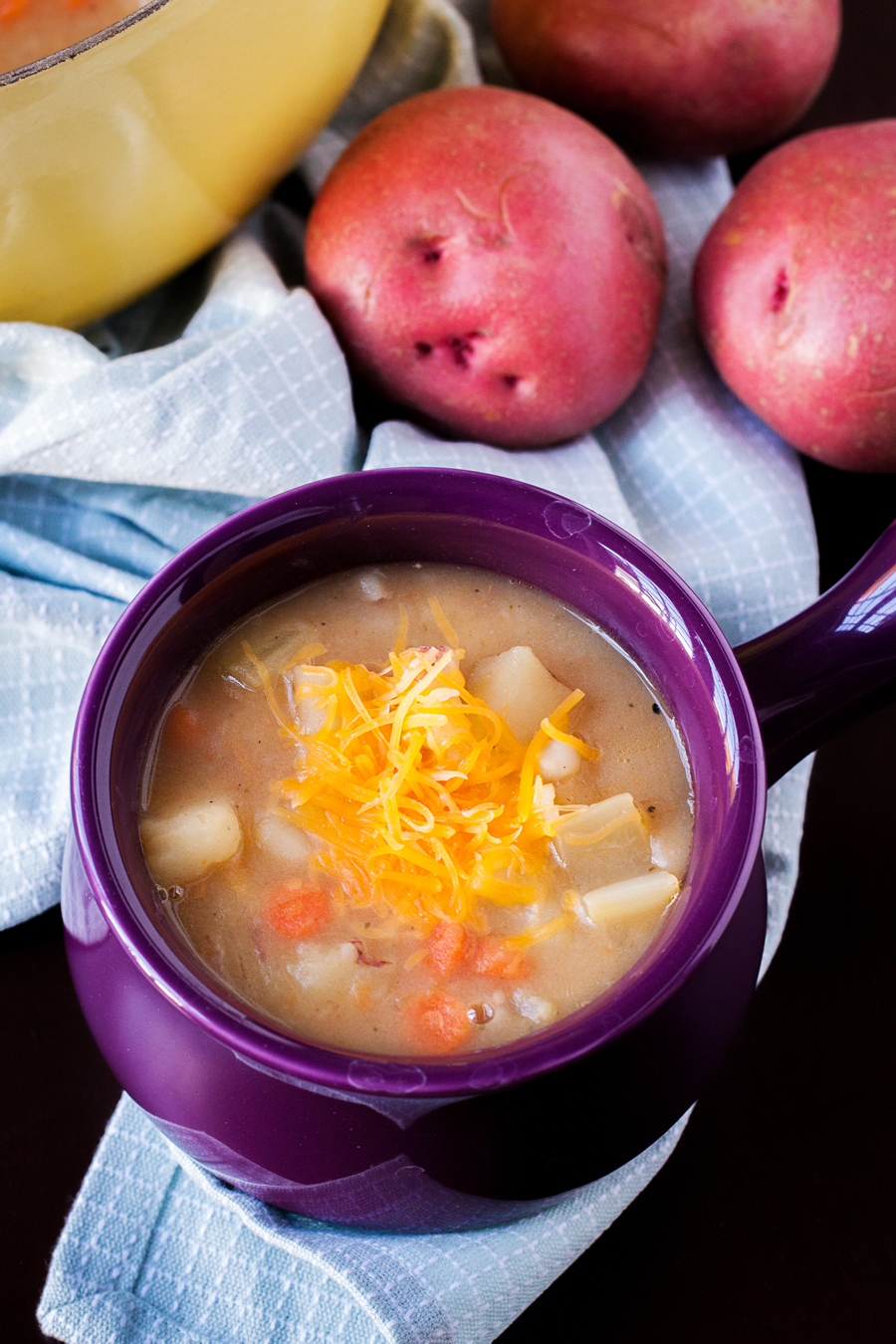 It's been soup-y around these parts lately. I love the fact that everything is cooked in one pot and that they can stand on their own, without the fuss of side dishes or other accompaniments. And, somehow the rainy and cold weather in Southern California acts as a flavor enhancer. Not that the garlic, butter, carrots and celery in this potato soup have anything to do with that or anything.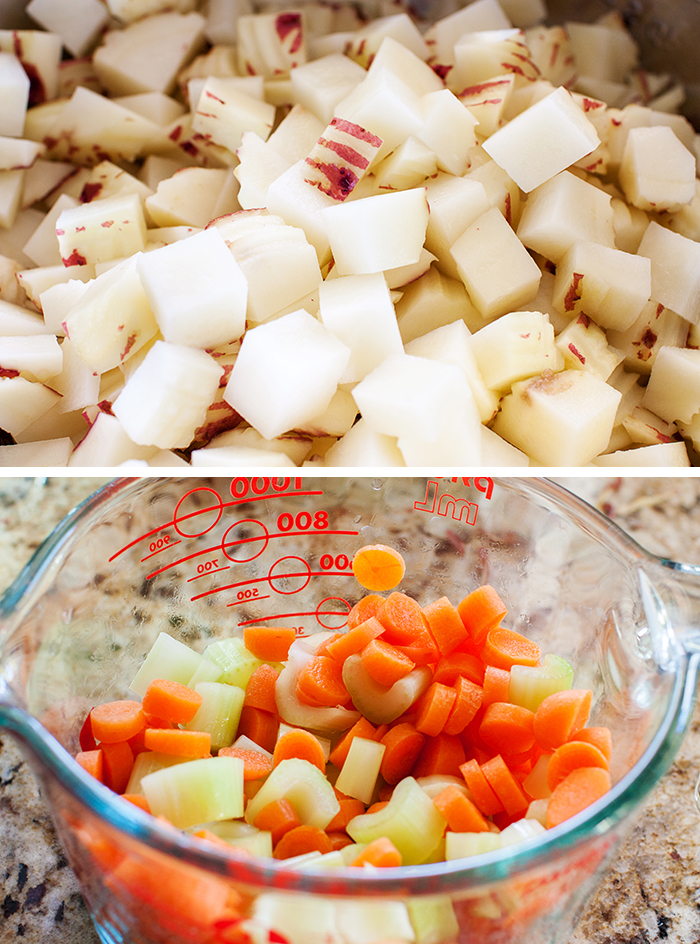 Most of you will be pleasantly surprised to find that you probably already have the ingredients to make this potato soup in your pantry. If not, they're at least common enough ingredients to be stocked at your local store in case you need to make a quick run. This means you can have this soup tonight!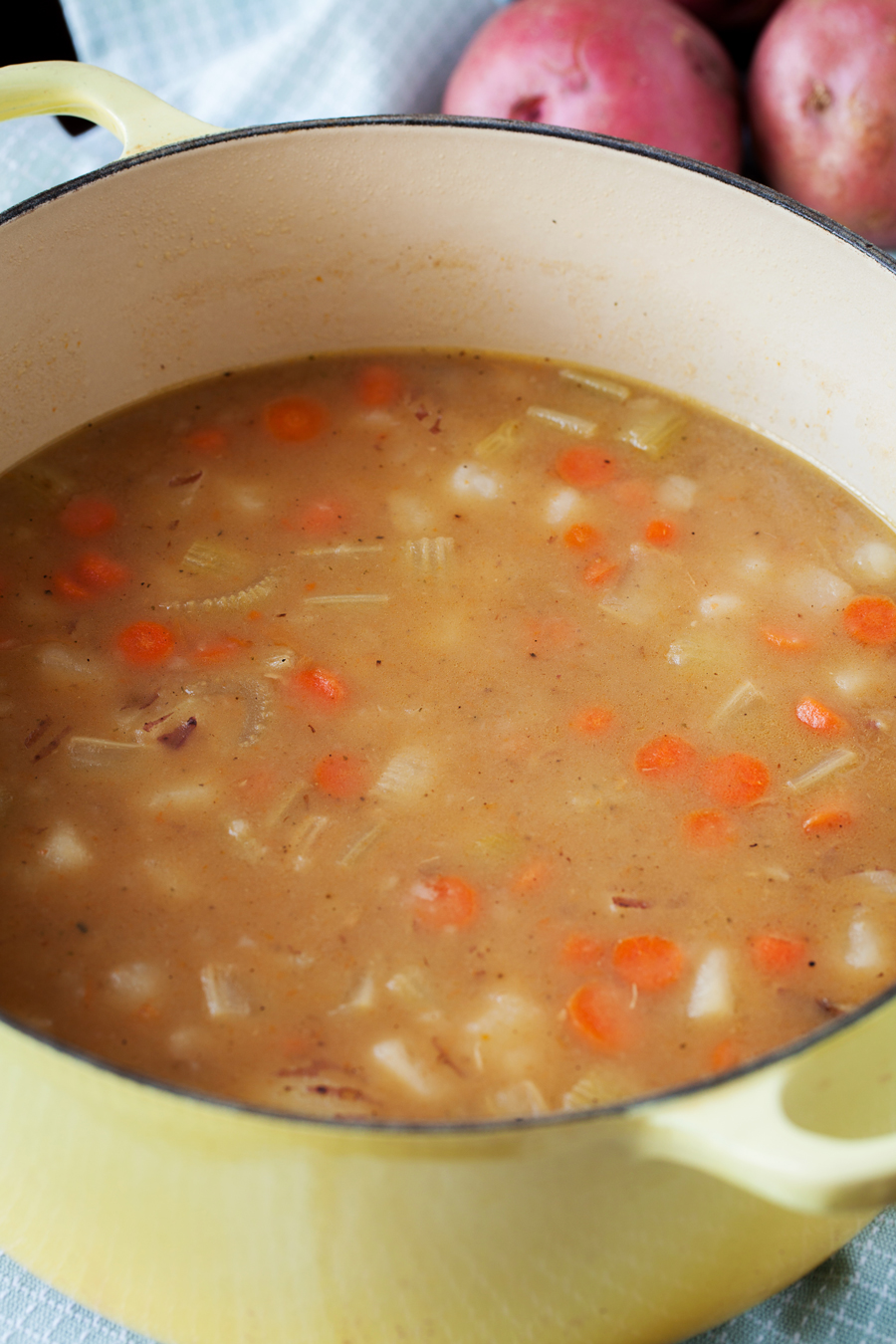 Simply sweat the vegetables with some butter and garlic. Then, make a roux by adding some flour. Add some chicken stock, diced red potatoes, and a bay leaf. That's it! Dinner is ready!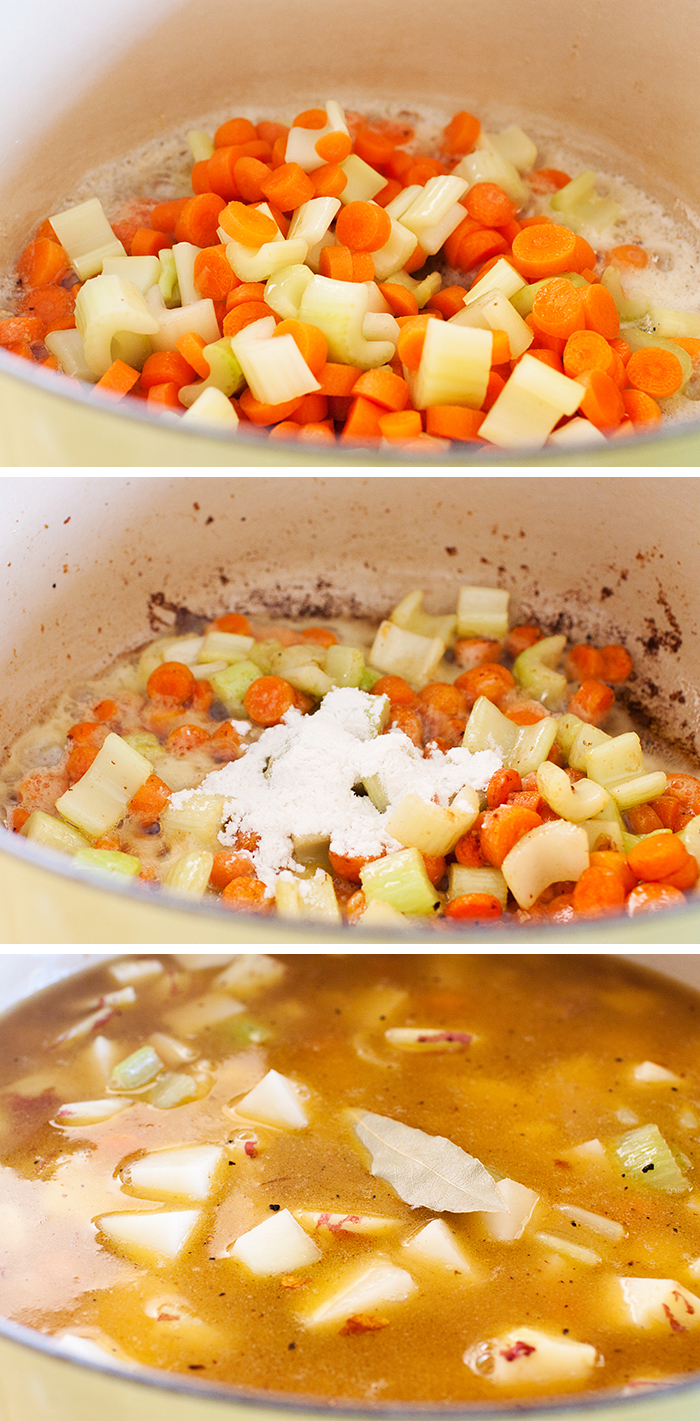 Over time the starch from the potatoes continues to thicken the soup, which I LOVE. If that's not your cup of tea, you can add more chicken stock until you reach your desired consistency. Nothing fancy here!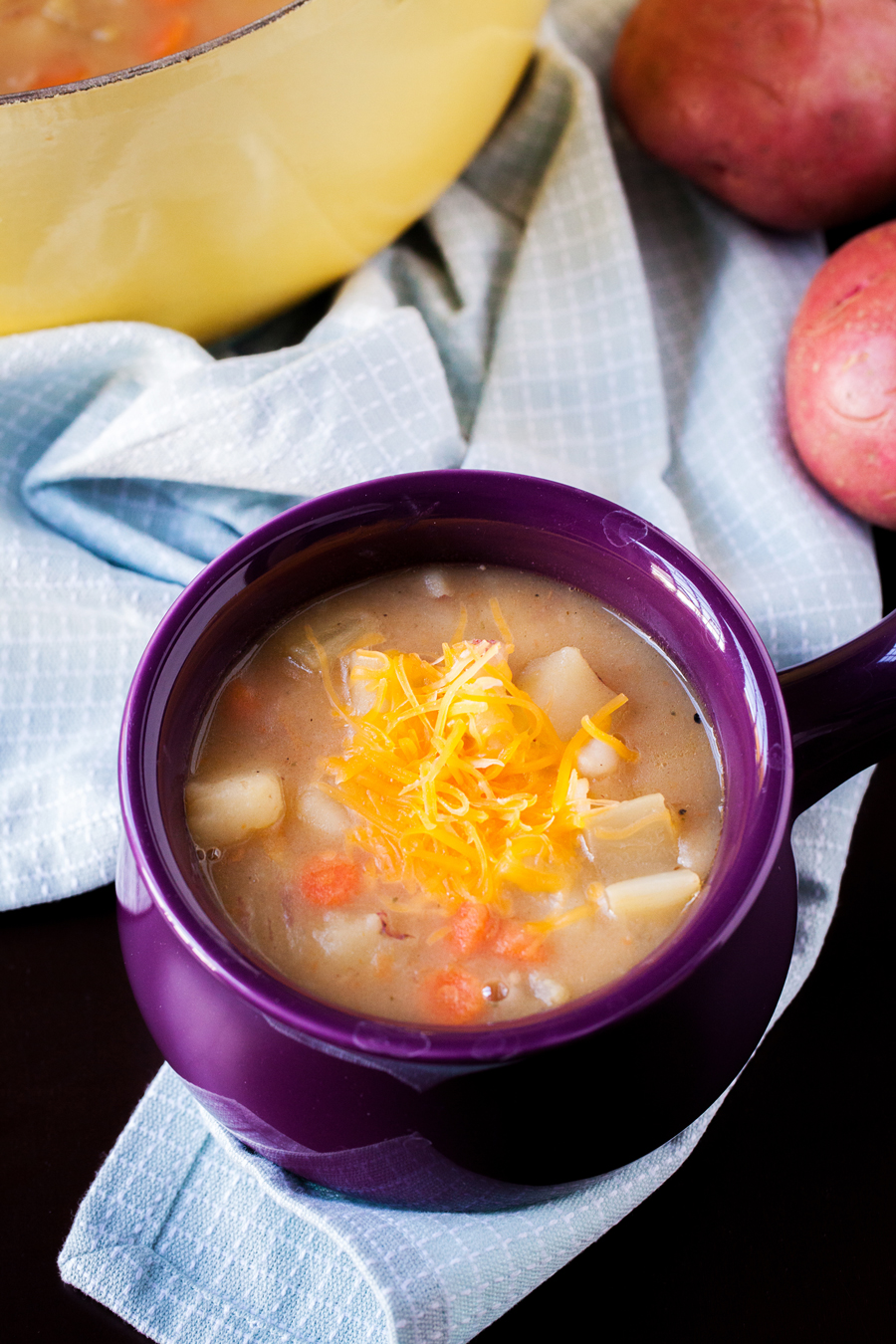 I hope this soup warms you up and nourishes your insides.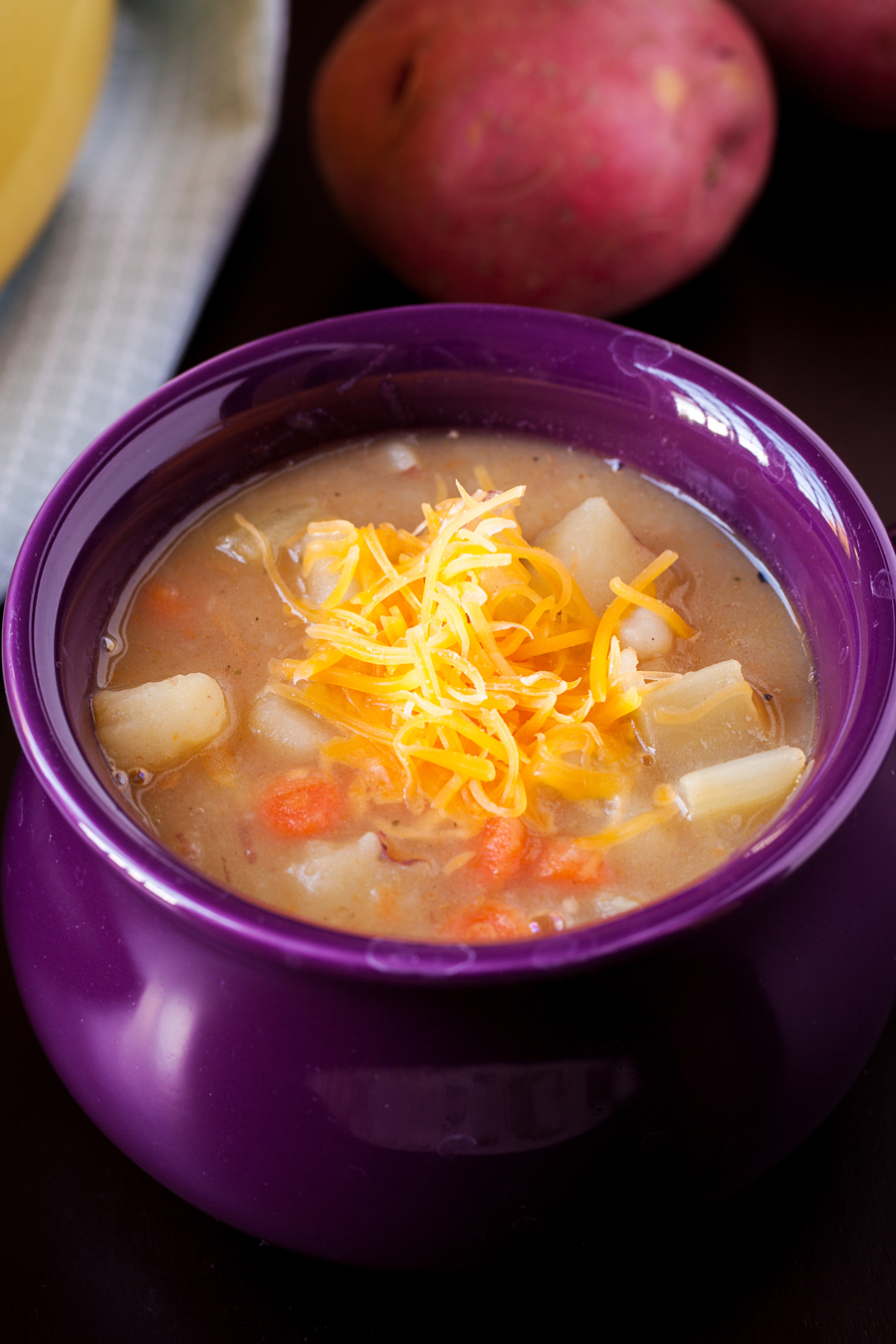 Potato Soup
Yields 4 servings
Printer friendly version
Ingredients
5 garlic cloves, minced
6 tablespoons salted butter
3 stalks of celery, chopped widthwise
10 oz. baby carrot sticks, chopped widthwise*
1 tablespoon all-purpose flour
2 pounds red potatoes, peeled and cubed
5 ¼ cups chicken broth
1 bay leaf
Salt and pepper to taste
Shredded sharp cheddar cheese to garnish (optional)
Directions
In a Dutch oven over medium heat, heat the butter and garlic until the butter has melted and the garlic is fragrant.
Add the celery and carrots and sweat until softened. Add the flour and stir until dissolved.
Add the potatoes, broth, and bay leaf. Bring to a boil, and lower the heat to a simmer. Cover and simmer until the potatoes are fork tender (20-30 minutes).
Remove the bay leaf and add salt and pepper to taste.
Serve hot and garnish with a sprinkling of cheese.
Notes
*Regular carrots will do too
Tips
Over time, the soup will thicken. If you prefer a thinner consistency, while reheating add more chicken stock until the desired consistency is reached.