Always a classic, these Lemon Bars feature a silky smooth lemon filling over a melt-in-your-mouth shortbread crust.
Follow along with the video!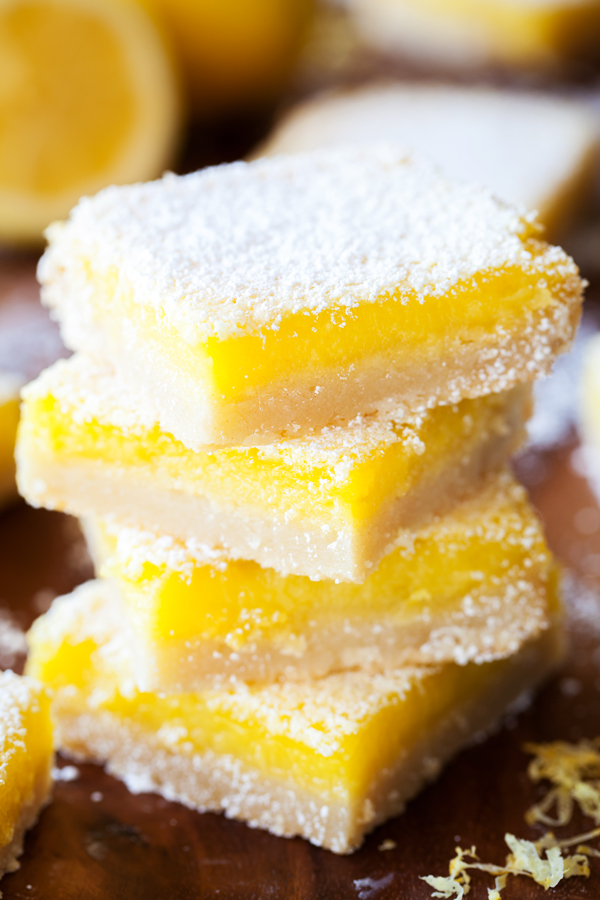 When I think of summer in terms of food, strawberries and lemon are among the first items that come to mind. Those two, whether combined or separate have the power to brighten up and somehow even cool down a scorching hot day!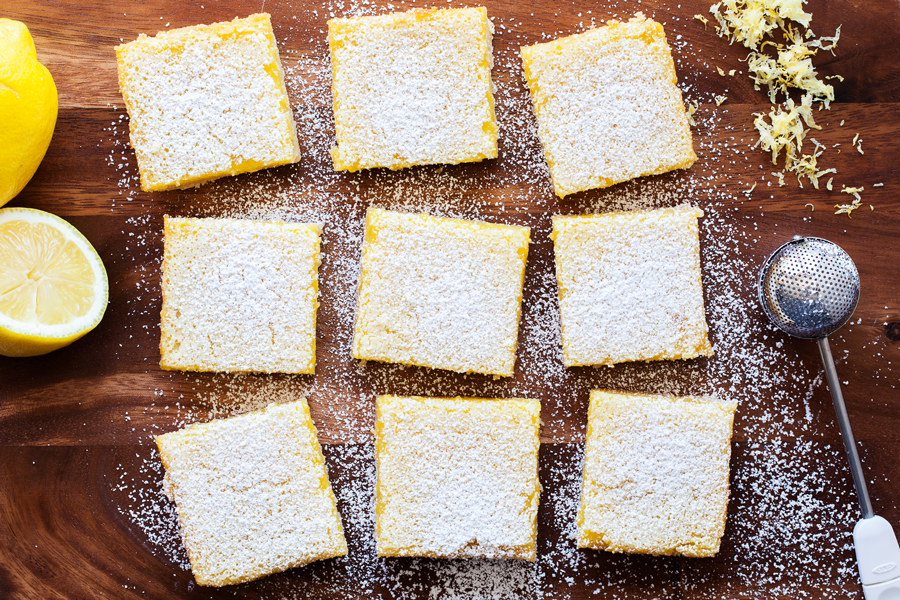 A classic to bring and serve at any summer gathering are these Lemon Bars. Mine just happen to be "one of the best treats ever" (Warren's words).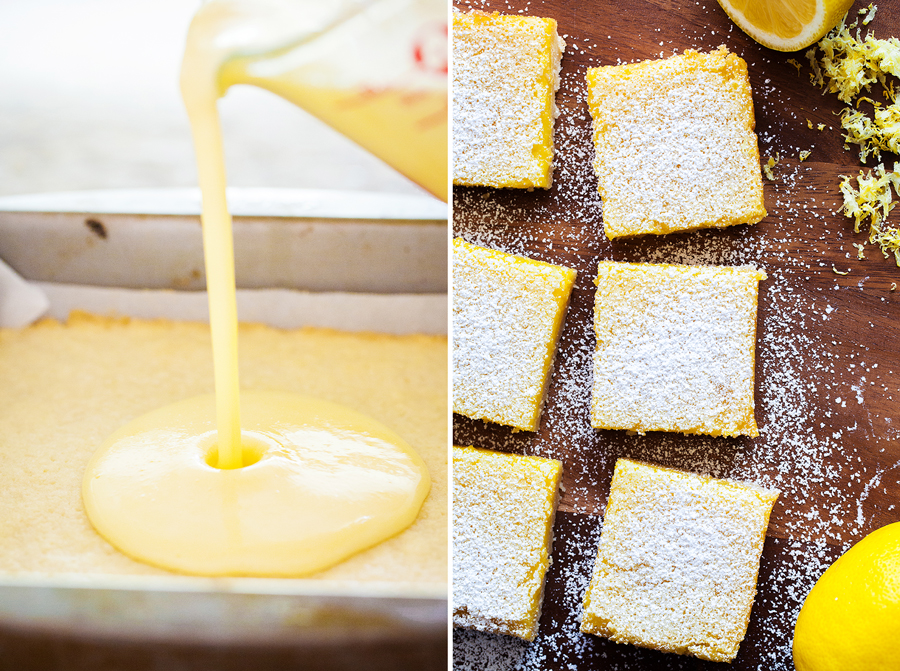 I sought to create a sturdy, yet melt-in-your-mouth shortbread crust that could complement a thick lemon filling without falling apart the moment you picked it up. I owe the sturdiness to the perfect ratio of flour and butter and the right packing technique. The melt-in-your-mouth quality can be attributed to just the slightest bit of corn starch. It's unbelievable what a little corn starch can do!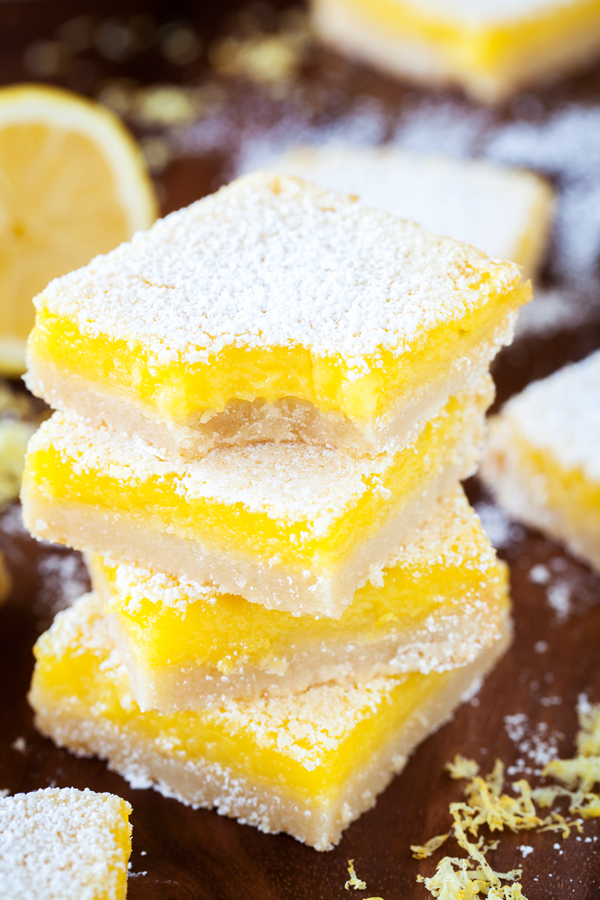 The lemon filling needed to be sweeter and lighter than lemon curd, yet thick at the same time. I achieved the thickness with the addition of some flour and a healthy scoop of sugar imparted just the right amount of sweetness. A good amount of eggs added richness without making it feel overly indulgent, while lemon zest (in addition to freshly squeezed lemon juice), really made the lemon flavor pop.
Once cooled, the bars slice clean and transport with ease. Dust with powdered sugar right before serving and your guests will be hooked!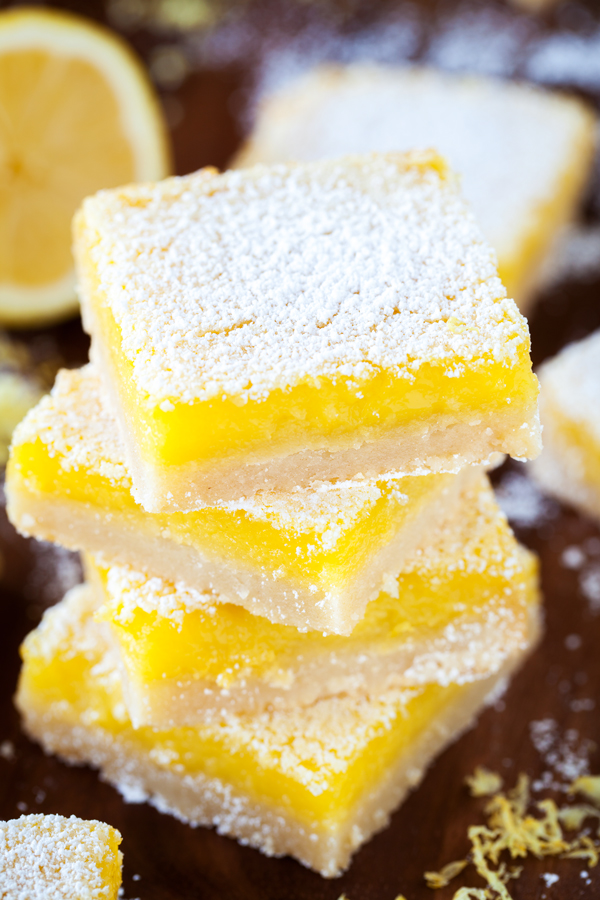 Note: This page contains affiliate links that help make The PKP Way possible. Should you choose to purchase anything via those links, I will receive a small commission paid by Amazon, not you.