Ham Wrapped Cornichons are salty, sour, and crunchy. Made with only three ingredients, they make the perfect appetizer or game day snack!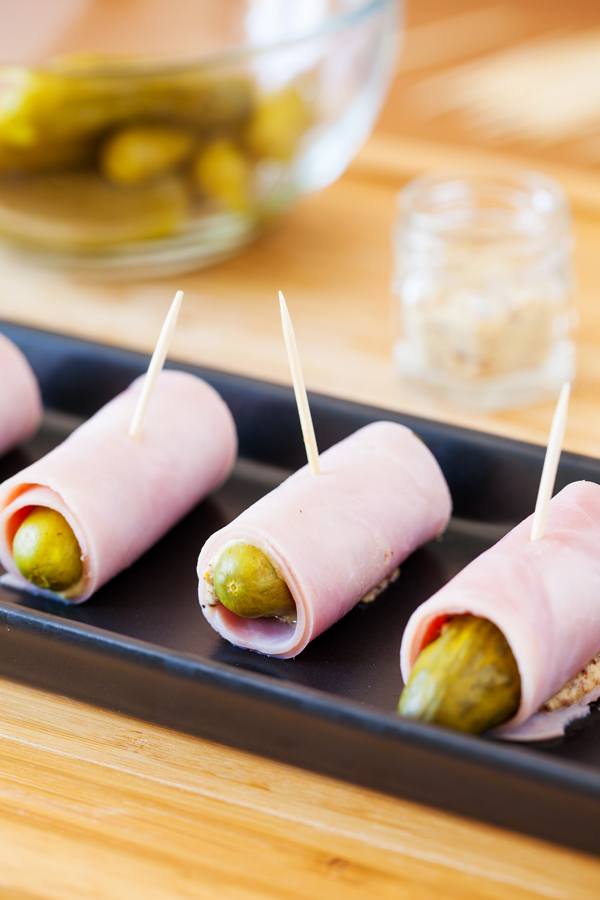 Do you know what Cornichons (pronounced Kor-Nee-Shons) are? They're like baby pickles :D Specifically, they're pickled Gherkins, which are a small cucumber variety that's most commonly used for pickling. If you like dill pickles, you'll love Cornichons because they're the perfect size for snacking on.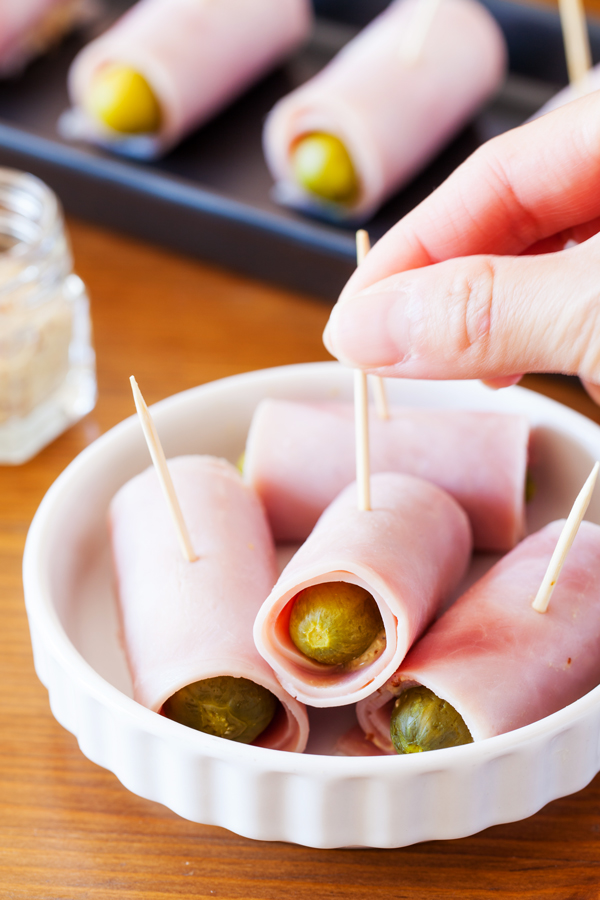 Today's recipe for Ham Wrapped Cornichons is hardly a recipe because it's so darn simple. BUT, I'm posting it anyway because they are just so delicious! Basically, you cut strips of sliced deli ham, spread on some whole grain mustard, and wrap it around a Cornichon. Secure with a toothpick and you have an awesome appetizer or game day bite. I like making a big batch and keeping them in the fridge so I can snack on them whenever I want.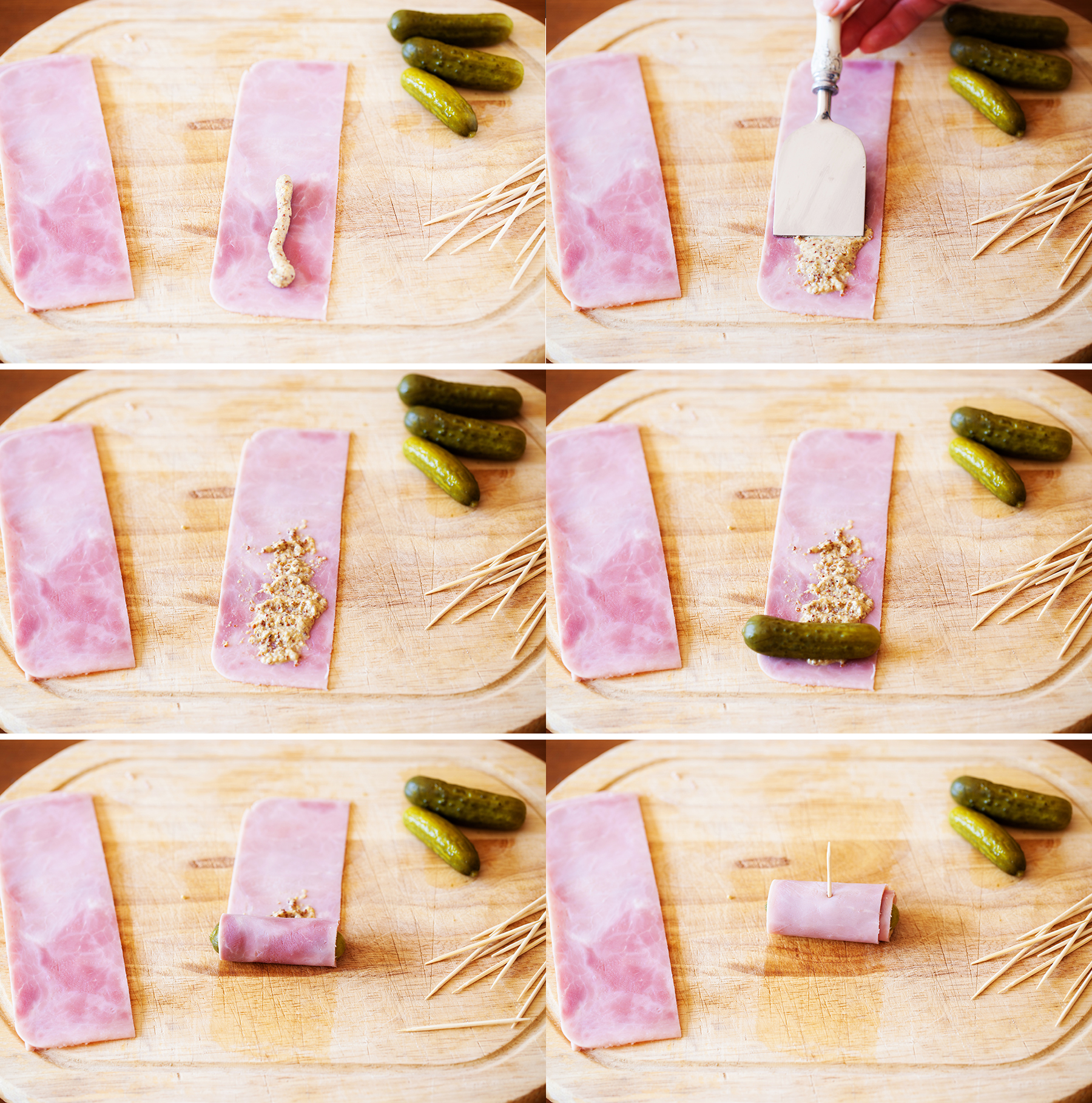 The Cornichons are salty, sour, and crunchy. The ham imparts a complementing savor, and the whole grain mustard adds some tang. YUMMY!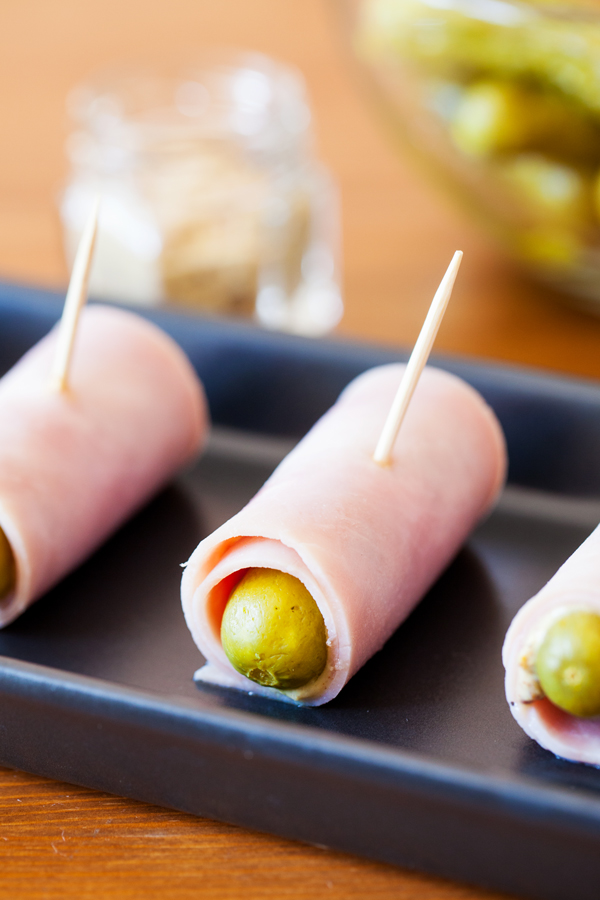 Let me just say that you're going to want to make a lot and don't be afraid to use up the entire jar of Cornichons. These guys are addicting and any pickle lover will be hard pressed to stop at one. Consider yourself warned :)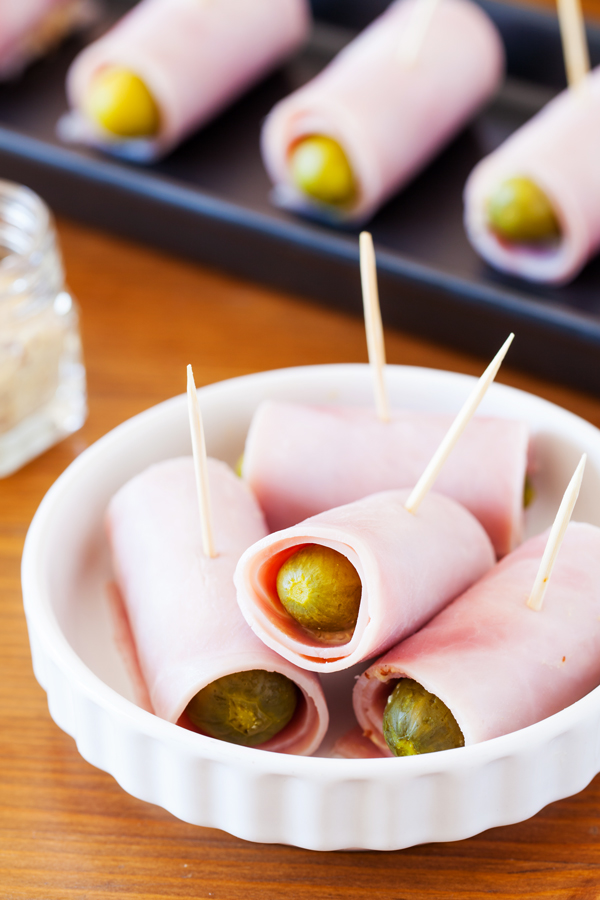 Ham Wrapped Cornichons
Printer friendly version
Ingredients
Whole grain or stone ground mustard
Sliced deli ham, sliced into strips with width slightly shorter than the length of the cornichon.
1 jar (24 ounces) Cornichons*
Directions
Spread mustard onto half of the ham strip, leaving room at the edges.
Tightly roll a cornichon in the ham and secure with a toothpick.
Notes
*May be labeled as Gherkins or Dill Cocktails.