Moist and fluffy coconut cake is studded with shredded coconut, filled and covered with a luscious coconut frosting made from coconut milk, and adorned with BOTH toasted coconut and sweetened coconut.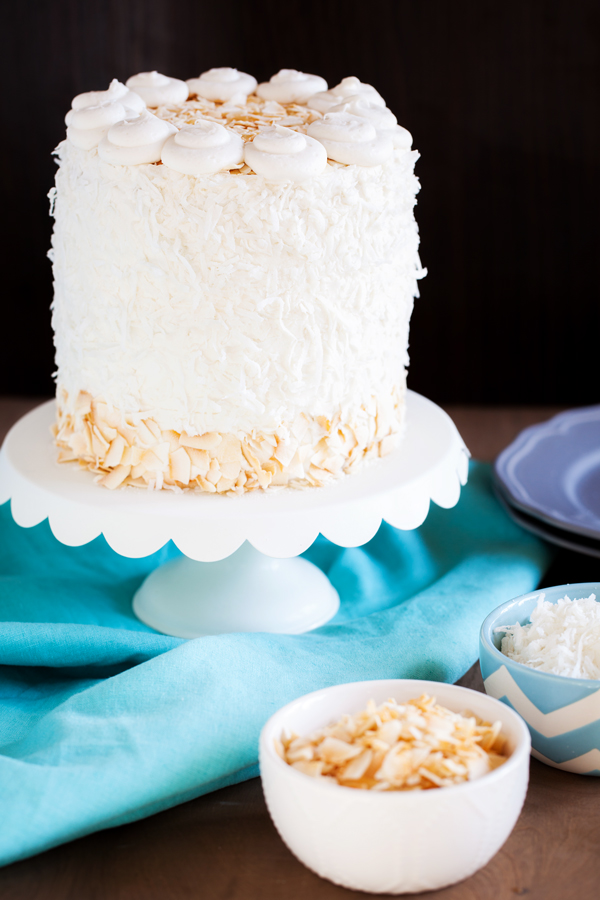 I have an obsession with cake. Not just any cake, but white cake. Nothing against these beauties, but I fell in love with pure white cake a long time ago and I'm sort of obsessed.
This is what I mean. As soon as I think I've found my go-to cake recipe that's customizable for any cake flavor, I test again. And again and again. My latest project? This Fluffy Coconut Cake. Similar to my Mexican Rice, this coconut cake also took years. Not quite a decade, but about two years.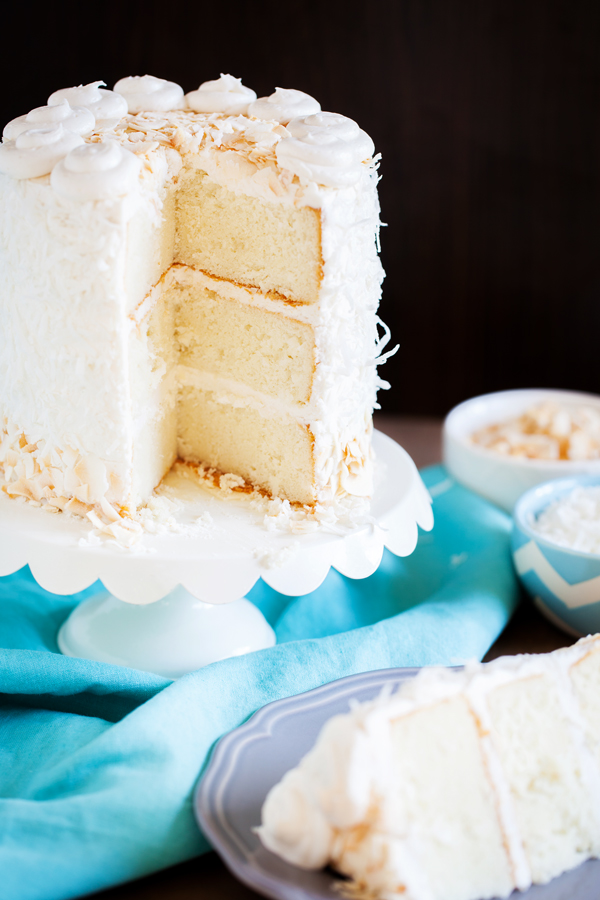 This is the ultimate coconut cake. The cake itself is moist and fluffy and has tons of coconut flavor and coconut shreds. The frosting is smooth and creamy and is made using thick coconut cream and flavored with coconut water. Talk about coconut flavor overload (but in a good way)! Admittedly, I briefly considered filling the cake with lemon curd but ultimately decided to keep it purely coconut.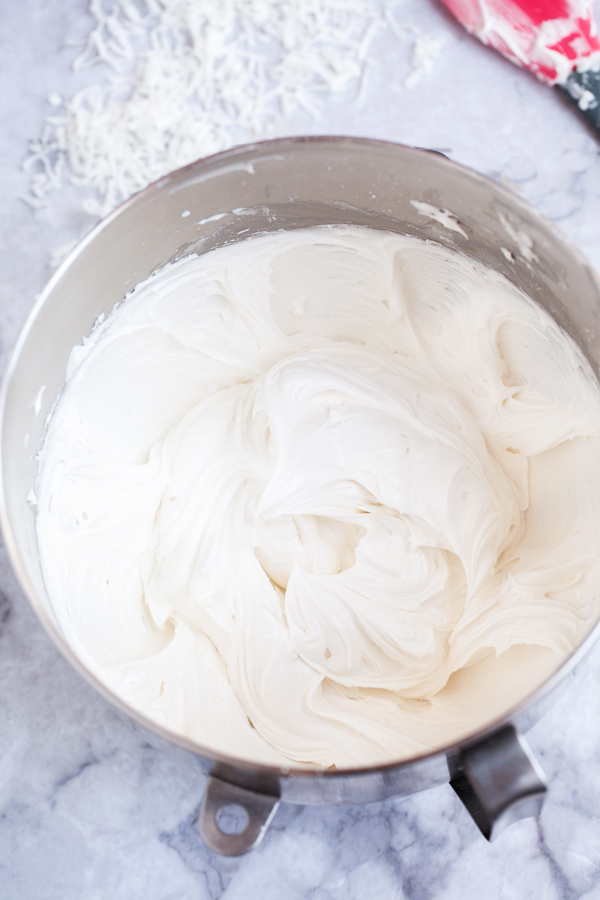 I flip flopped a lot about how I was going to decorate the cake and ended up using a mix of toasted coconut and shredded coconut. If you want a more southern and traditional look, just cover the entire thing in shredded coconut.
Tips for Success
Like I mentioned earlier, I used coconut cream in the frosting. To get coconut cream, you're going to need coconut milk, which you can find in the Asian section at your grocery store. Once you get it home, refrigerate the entire can. Then, right before you begin to make the coconut frosting, open the can WITHOUT SHAKING and scoop out the top layer. That thick and luscious layer is the coconut cream. Let the cream sit at room temperature while you're making the frosting. When it comes time to add the cream, it will have lost its chill and will blend nicely with the frosting.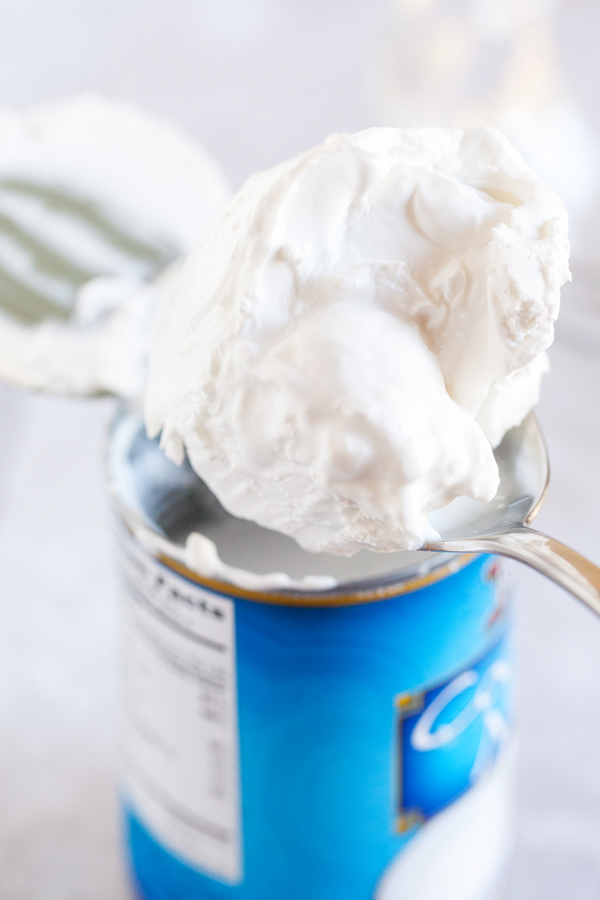 Keep the liquid under the coconut cream. That's the coconut water. Use it to flavor and thin out the coconut frosting.
If you decide to frost the entire cake, as opposed to a naked cake, make sure to give it a crumb coat first. That's cake-speak for applying a thin layer of frosting, roughly applied before the final layer of polished frosting. The crumb coat will catch all of the loose crumbs on the cake so that your final layer of frosting is beautiful and crumb-free.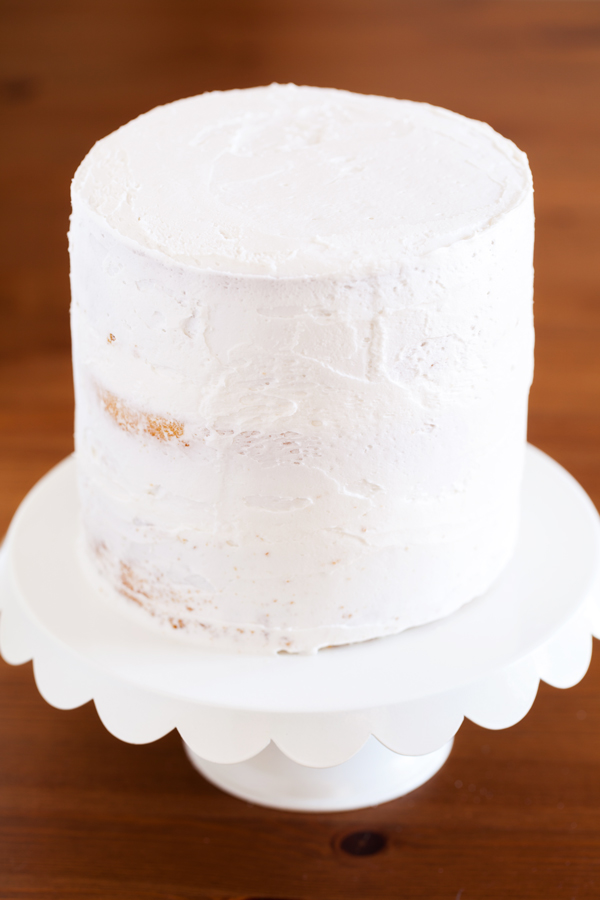 Modified from King Arthur Flour
Note: This page contains affiliate links that help make The PKP Way possible. Should you choose to purchase anything via those links, I will receive a small commission paid by Amazon, not you.