Skip the sandwich bread at the store and make this Everyday Whole Grain Bread instead!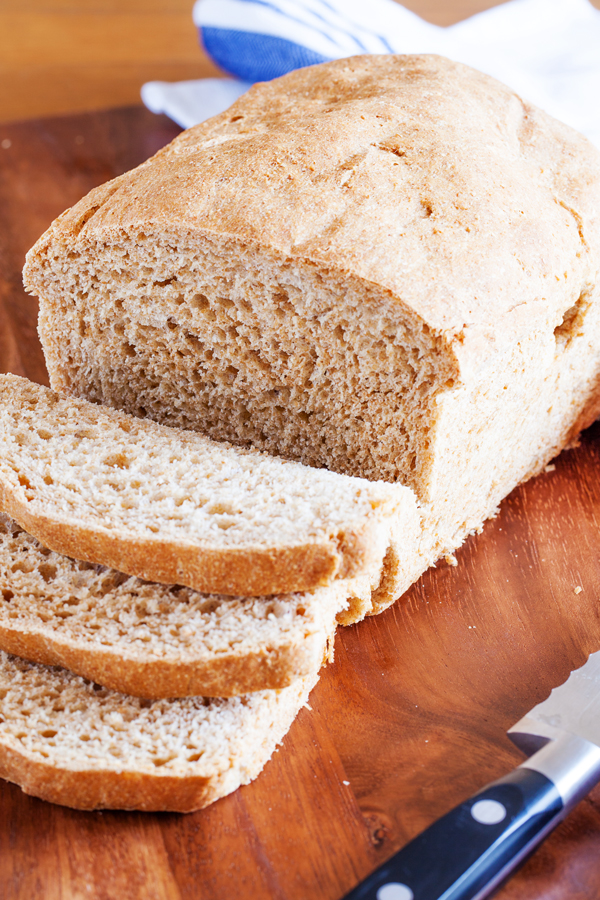 October's bakealong challenge recipe is Everyday Whole Grain Bread! I've been participating in King Arthur Flour's bakealong challenge since they launched in August and it's such a blast! King Arthur Flour releases a recipe every month and if you decide to make it, just tag it with #bakealong.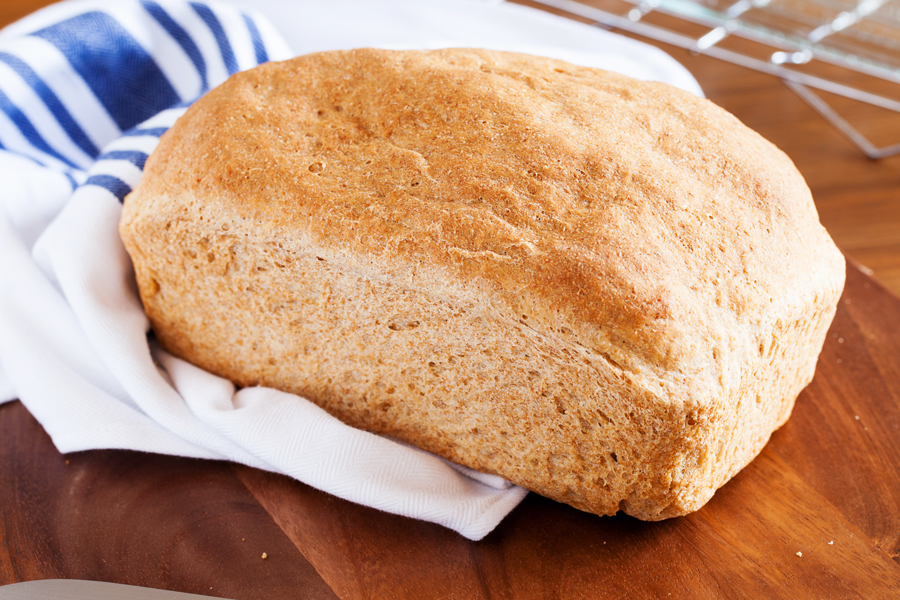 In case you missed them, catch my versions of the August bakealong challenge recipe – Pane Bianco, and September's – Inside Out Pumpkin Muffins.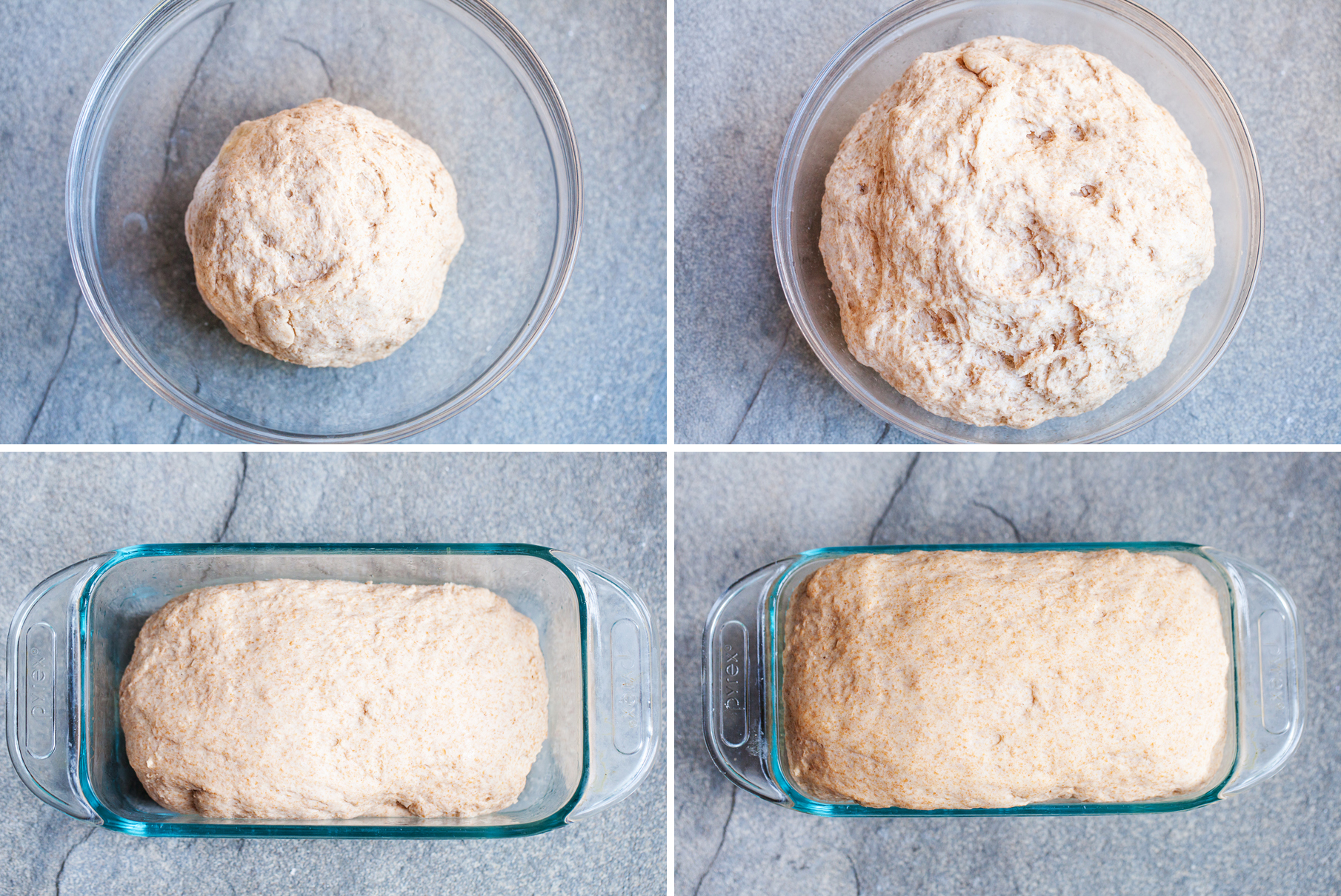 Let's get back to this Everyday Whole Grain Bread. It's the equivalent of buying sliced whole grain bread at the store. Except better because it's fresh and homemade! As the name states, it's an everyday type of bread so it's very versatile. We've used it to make sandwiches for lunch and toast for breakfast.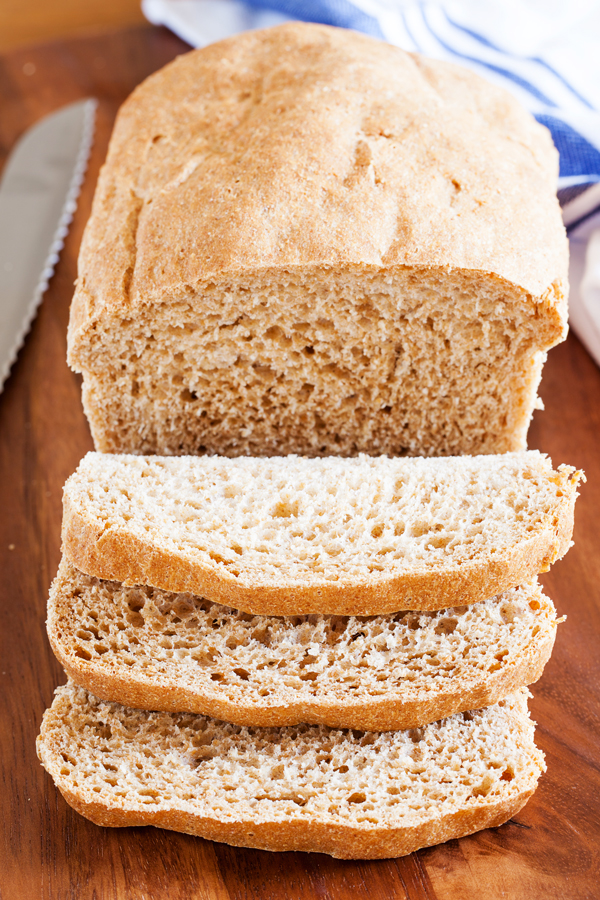 I understand the convenience of buying sliced bread, but sometimes the from-scratch method is just so organic and fresh. It makes me think about simpler times, like the Pioneering days, when people used to chop their own wood, churn their own butter, and bake their own bread! Doesn't that sound charming? I'm not saying it's for everyone, but it's really fun to bake homemade bread if your schedule allows it (I even find it therapeutic). Happy baking!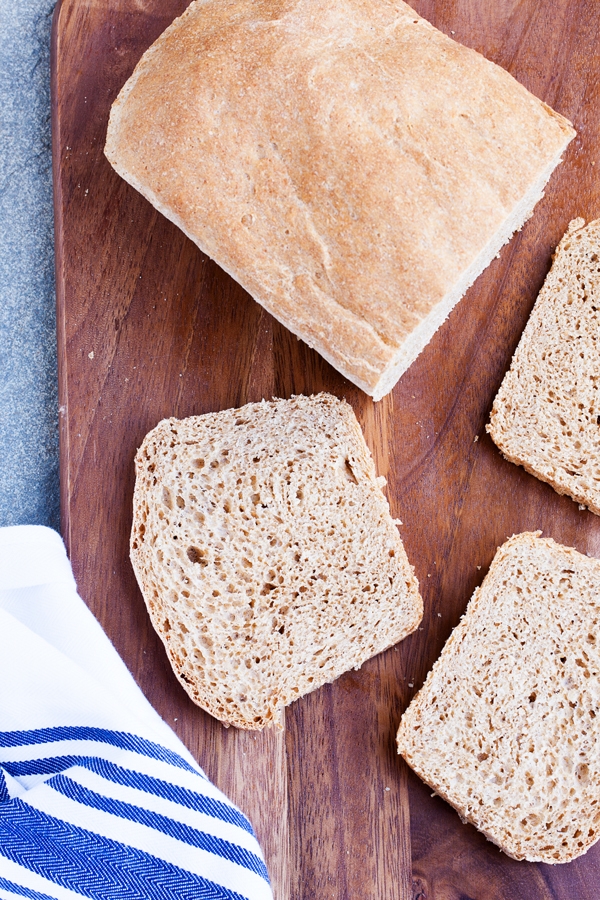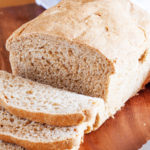 Everyday Whole Grain Bread
Yields 2 loaves
Calories per Serving
:
1644
kcal
Ingredients
2

cups

warm water (100°F – 105°F)

¼

cup

sugar

2 ¼

teaspoons

instant yeast

3

cups

whole wheat flour

3

cups

unbleached all-purpose flour

1

tablespoon

salt

¼

cup

vegetable oil
Instructions
In the bowl of a stand mixer, add the water and sugar and stir or swirl to dissolve. Stir in the yeast and 2 cups of the whole wheat flour. Let sit for 10 minutes, until bubbles form. Add in the remaining cup of whole wheat flour, 2 cups of all-purpose flour, salt, and vegetable oil.

Using the dough hook attachment, turn the mixer on to the lowest setting until a cohesive dough forms. Add the remaining cup of flour over the sticky dough and mix on the next lowest until combined and a soft and smooth dough forms. The dough should hardly be sticky.

Transfer the dough to a large bowl greased with oil. Cover loosely with plastic wrap and set in a warm* location for 1 ½ hours, until doubled in size.

Deflate the dough and divide in half. Shape each half into an 8-inch log and place in greased 8 ½" x 4 ½" loaf pans. Cover loosely with plastic wrap and set in a warm location to rise for an additional 30 minutes.

While the loaves are rising, preheat the oven to 375°Once the loaves are ready, remove the plastic and bake for 30 minutes, until the crust is golden brown and the internal temperature is 190°F.
Recipe Notes
*I placed my bowl in an off-oven with the light turned on.
Storage
Store in an air tight container at room temperature for up to 5 days.
Adapted from King Arthur Flour