Colorful, delicious, and healthy, Chicken and Vegetables Stir Fry can be thrown together quickly with little to no effort.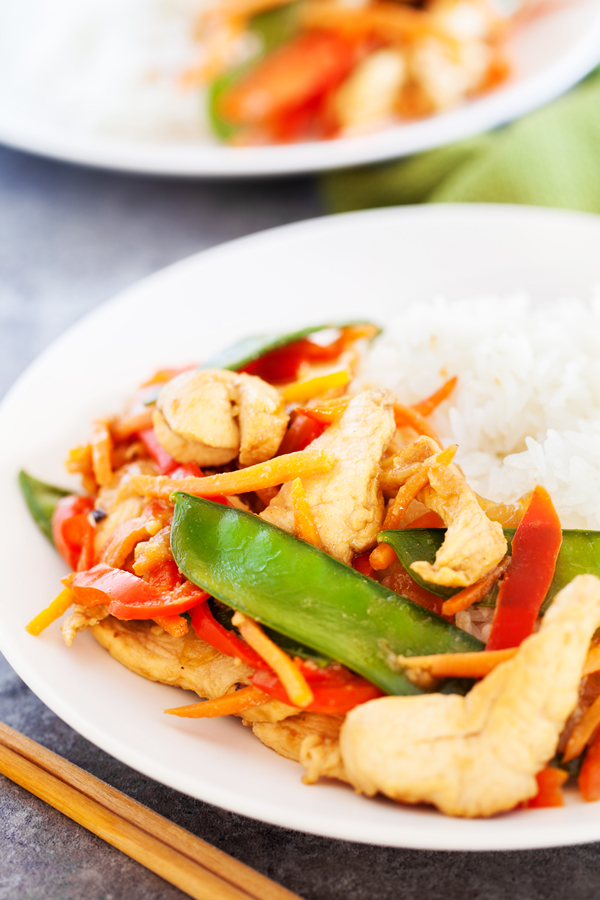 You all know that I spend an exorbitant amount of time in my kitchen. Not only because it's my job to do so and where I test my recipes, but because I genuinely enjoy it. I love making sauces from scratch and taking my time fussing over measurements to get the perfect cake. BUT sometimes life just doesn't care about what you enjoy doing. Having a quick and effortless recipe handy is always a good idea. Enter my Chicken and Vegetables Stir Fry. It's colorful, lean, and almost has all of your daily food groups.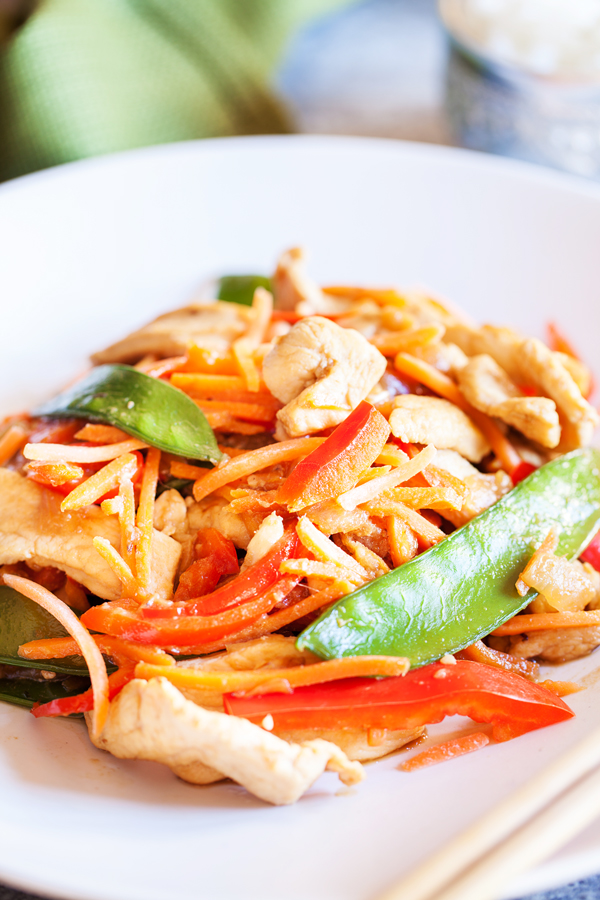 I owe the ease of my Chicken and Vegetables Stir Fry to Dorot's Fresh Frozen Portion Controlled Garlic & Herbs. When I'm running short on time or just don't feel like spending precious minutes peeling and mincing, I turn to Dorot's products.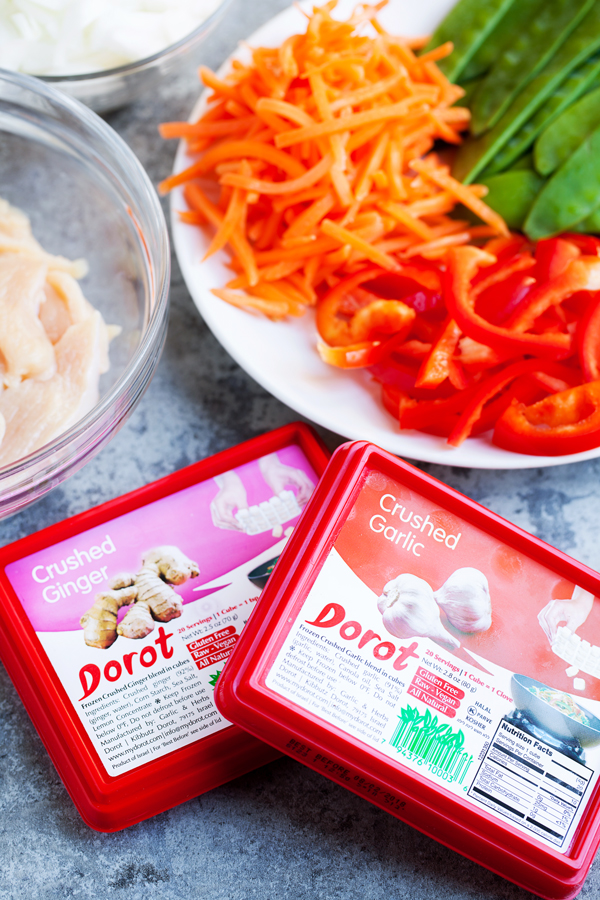 Dorot has taken all the steps of washing, chopping, and peeling away so that I can focus on the task at hand – getting the cooking done! All of the garlic and herbs packaged by Dorot are flash frozen within 90 minutes of harvest. Because they're frozen, they all have a two-year shelf life, which means you can have fresh garlic and herbs year round!

One of the most tedious tasks I find in the kitchen is peeling and mincing ginger. With such a unique shape, peeling ginger is a challenge every single time. I was thrilled to find out that among the many products offered, Dorot also makes crushed ginger. My problems were solved and I could move on with my Chicken and Vegetables Stir Fry.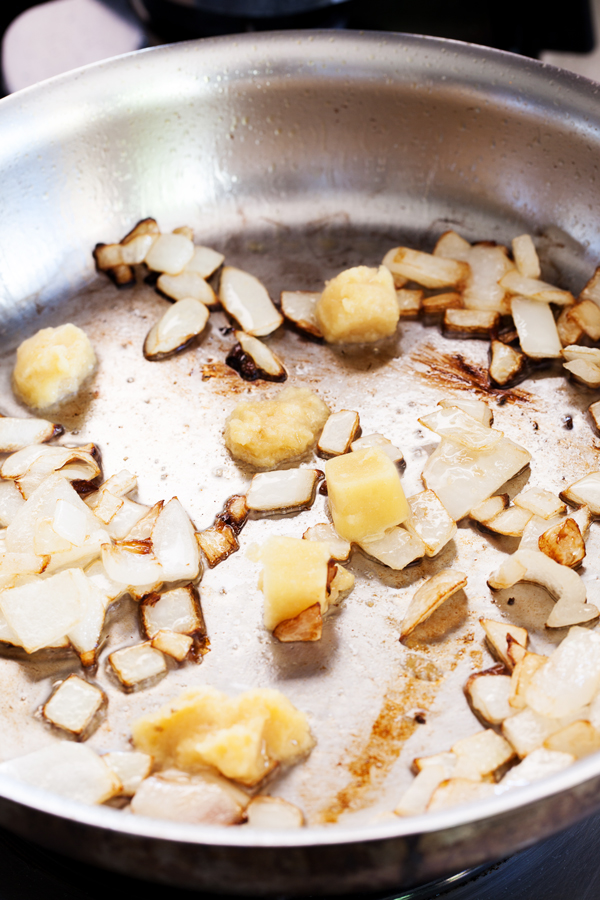 With some colorful vegetables, fresh chicken, and Dorot's help, I was able to throw together this delicious Chicken and Vegetables Stir Fry in no time. After sweating some diced onions, I added some of Dorot's crushed garlic cubes and some of their crushed ginger cubes. For your convenience, Dorot even tells you the equivalency value of each product. Each cube of crushed garlic is equivalent to 1 clove of garlic and each cube of crushed ginger is equivalent to 1 teaspoon of ginger. How easy is that?
Once the aromatics are working, I just add some chicken breast, followed with the vegetables. Then, in goes a sauce made from only three ingredients – chicken broth, honey, and soy sauce. This lightly sweetened, savory sauce brings together all the ingredients in the Chicken and Vegetables Stir Fry to create one cohesive dish that can stand up to any Chinese takeout.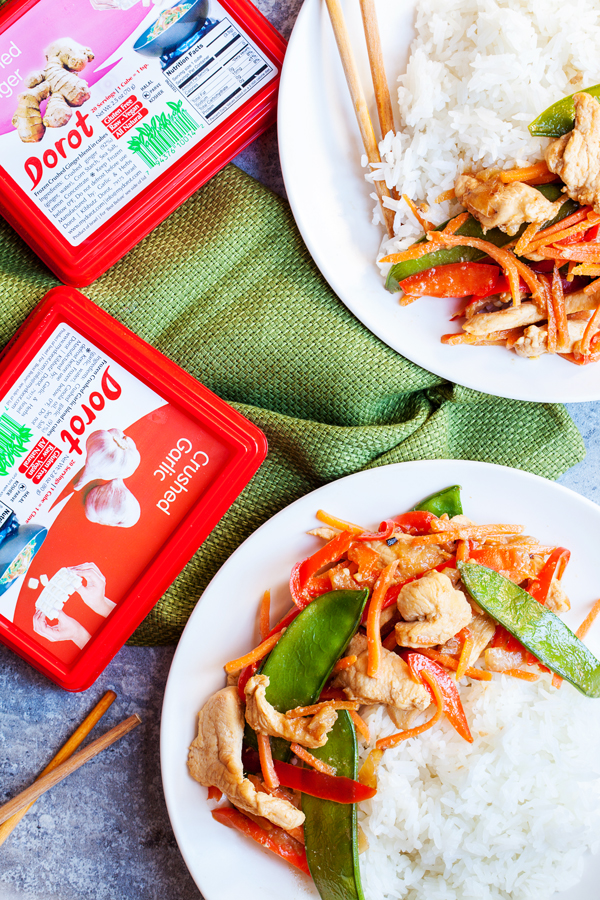 Serve this Chicken and Vegetables Stir Fry with some white or brown rice and you've got yourself a quick and healthy lunch or dinner.
Save some precious time and pick up your Dorot Fresh Frozen Portion Controlled Garlic & Herbs at your local Whole Foods like I did. Dorot has a variety of products you can choose from (garlic, ginger, basil, parsley, cilantro, dill, glazed onions, and chili), but I like to call ahead to check their stock first.
Make sure to bring this $1 off coupon with you. I hope this Chicken and Vegetables Stir Fry has helped you save some time and money :D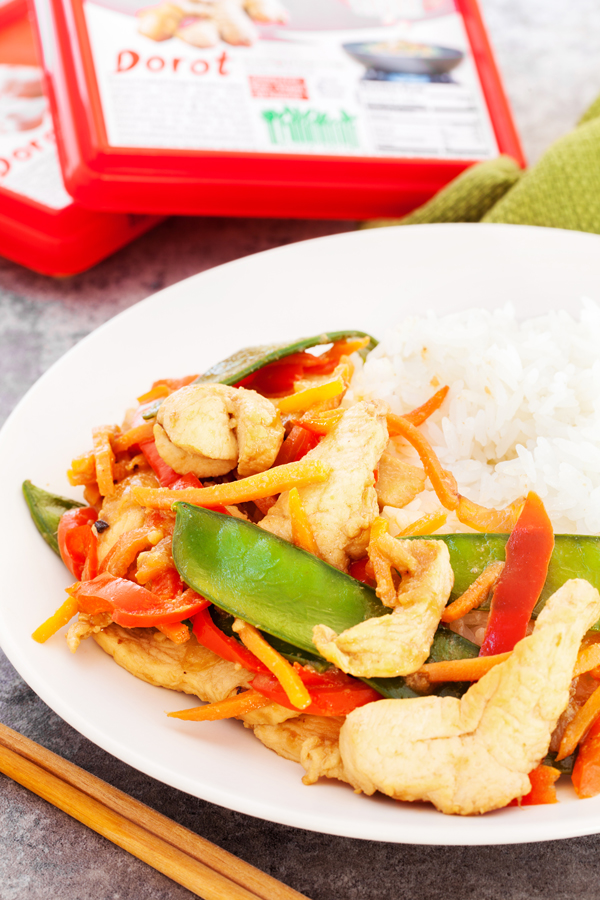 Note: This page contains affiliate links that help make The PKP Way possible. Should you choose to purchase anything via those links, I will receive a small commission paid by Amazon, not you.