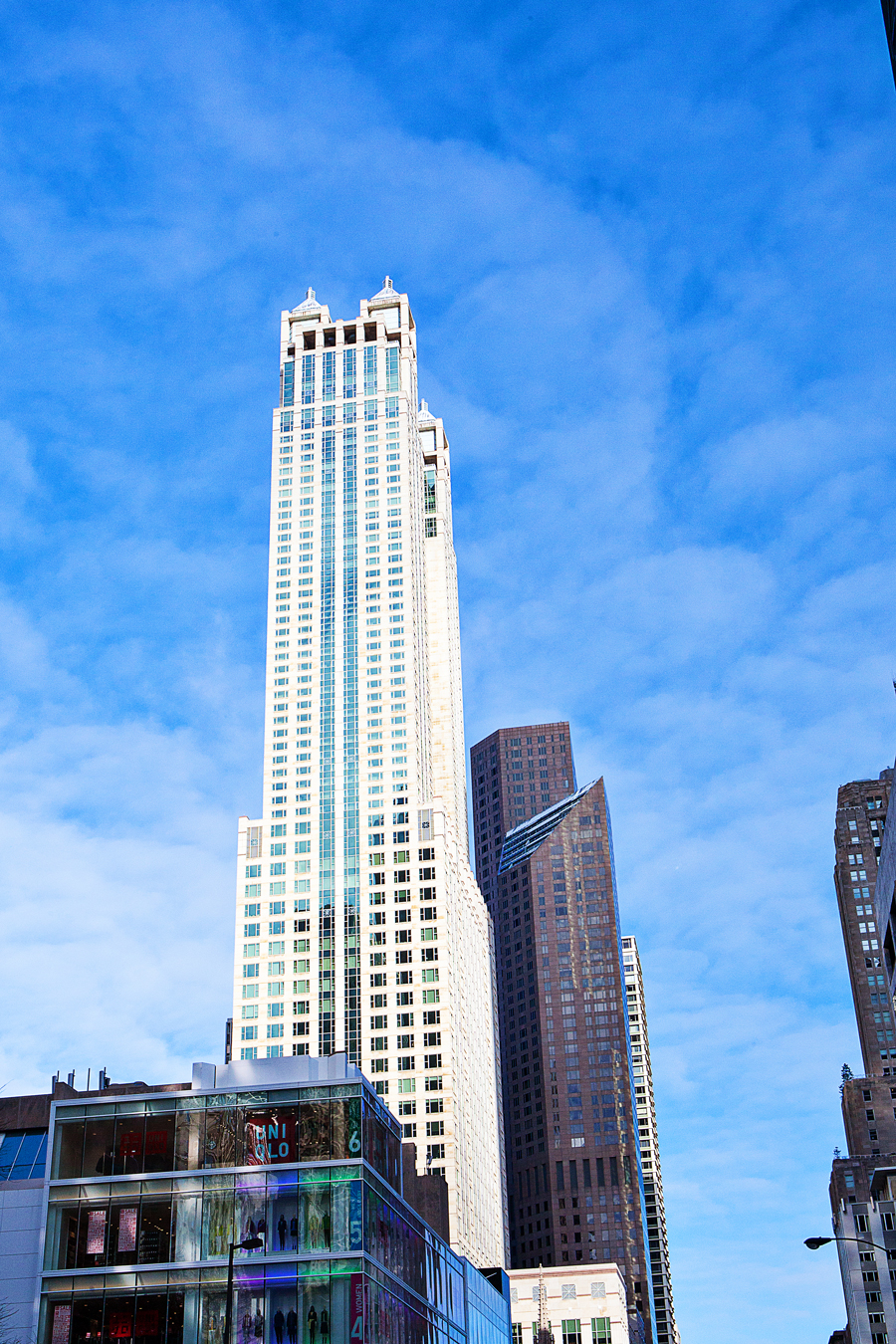 Warren and I took a 2 ¼ day trip to Chicago while my sister visited Northwestern University. I shared how we spent our first two days along with money-saving tips in Part 1. On the last morning of our trip, we woke up to mostly clear and blue skies. Hallelujah!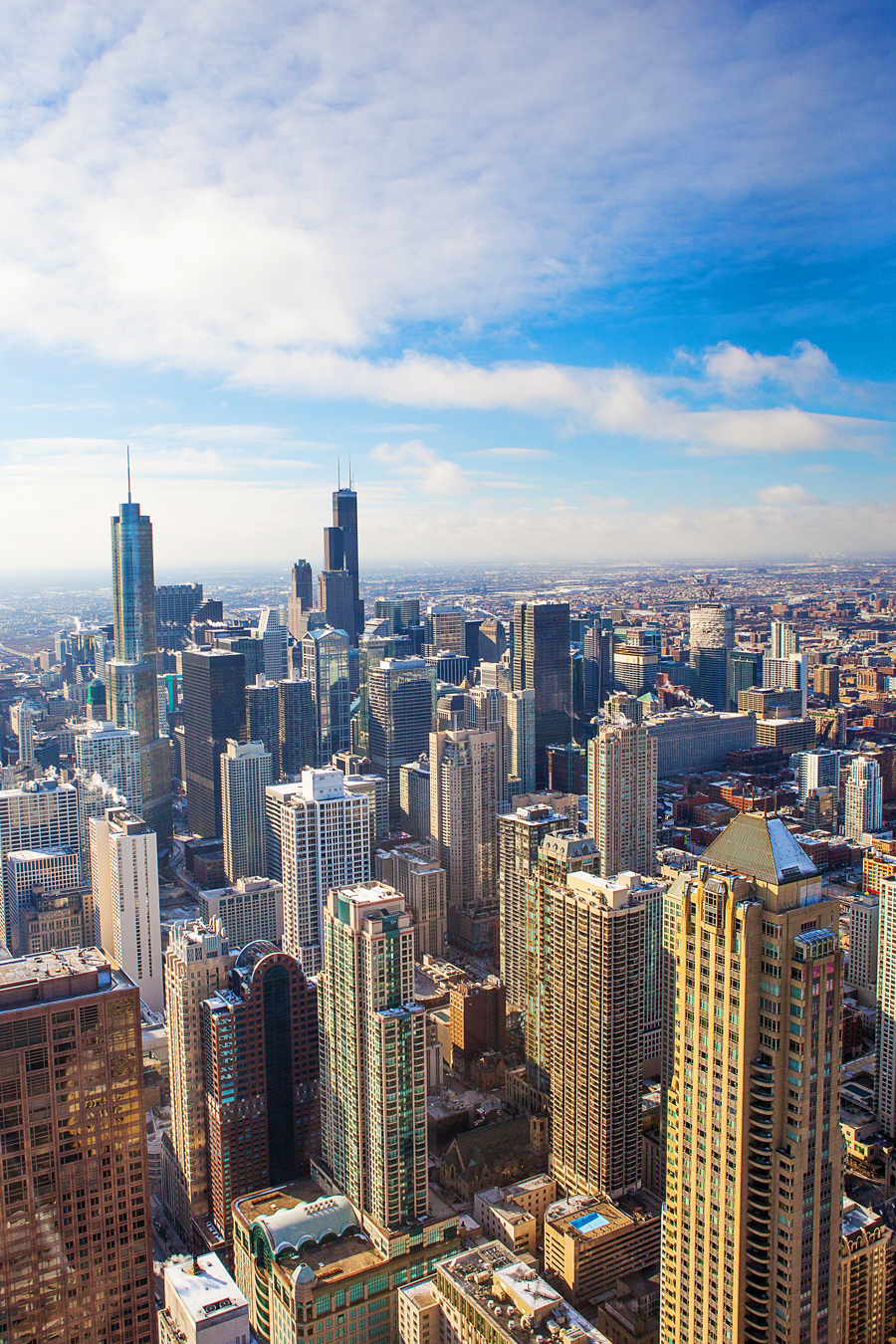 360 Chicago was a quick walk from the hotel and opened at 9AM so that was top priority on our list. Our flight wasn't until 4PM so we got to take our time up there.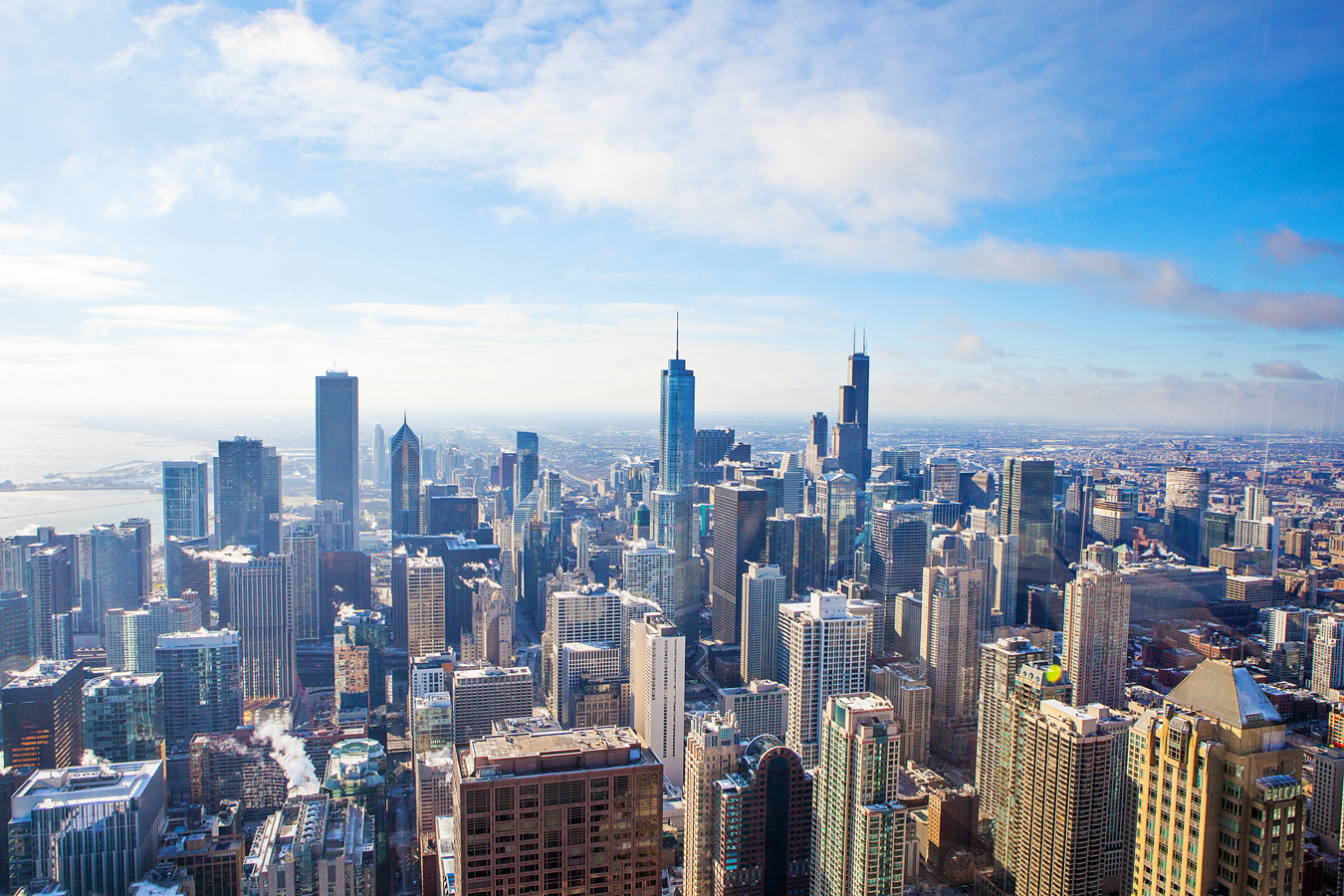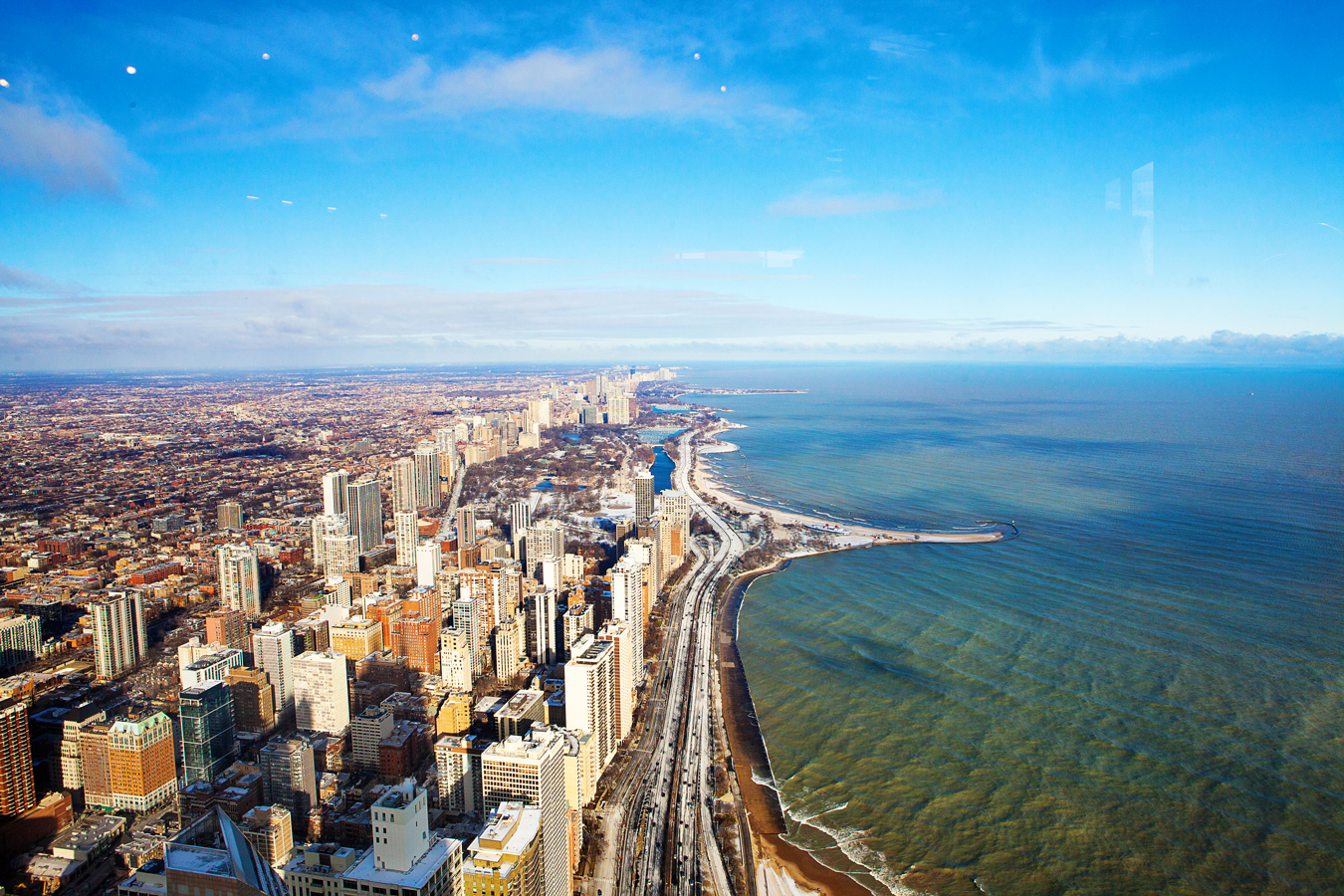 We knew we wouldn't have time to visit SkyDeck Chicago, so we opted not to activate our Go City Card and to pay the full ticket price of $20 per person instead. Of course, had we had time to go, we would have used the Go City Card to take advantage of the savings. Fast forward a little…when I got home, since I had not used the Go City Card, I called them and got a refund. No questions asked! Read more about how much we saved using the card in Part 1.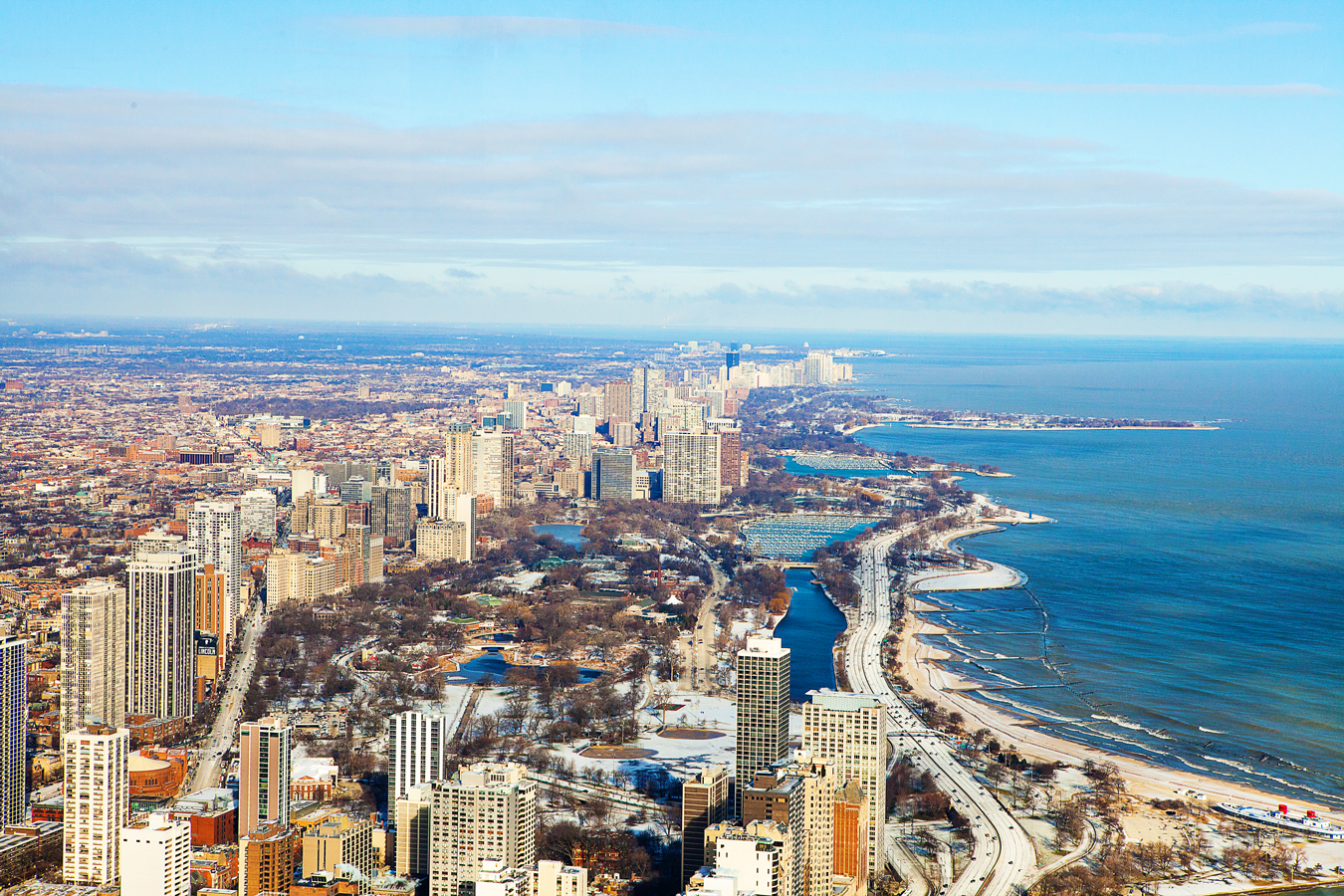 The views were phenomenal and well worth the wait all weekend.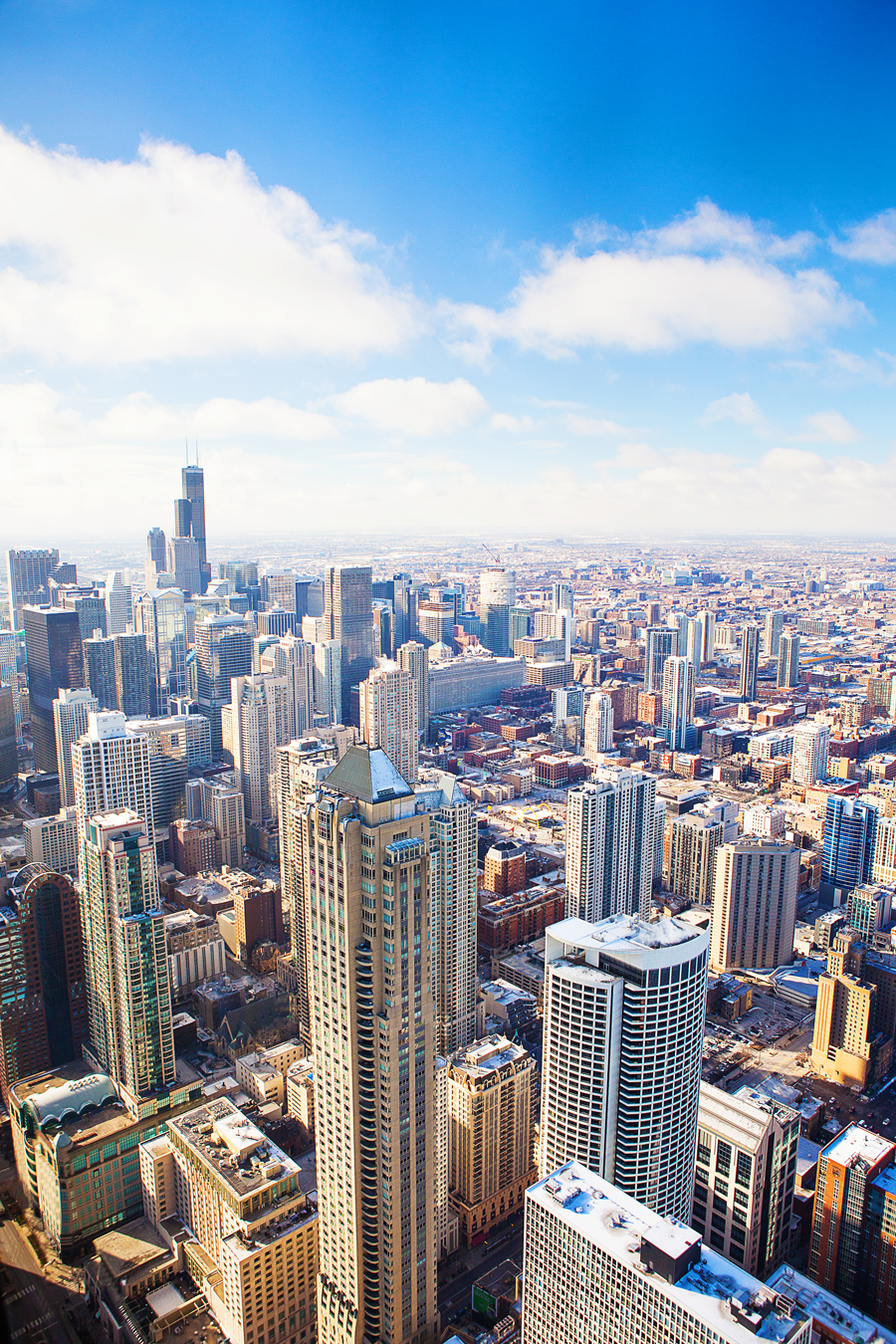 I love how you can almost see the curvature of the earth :)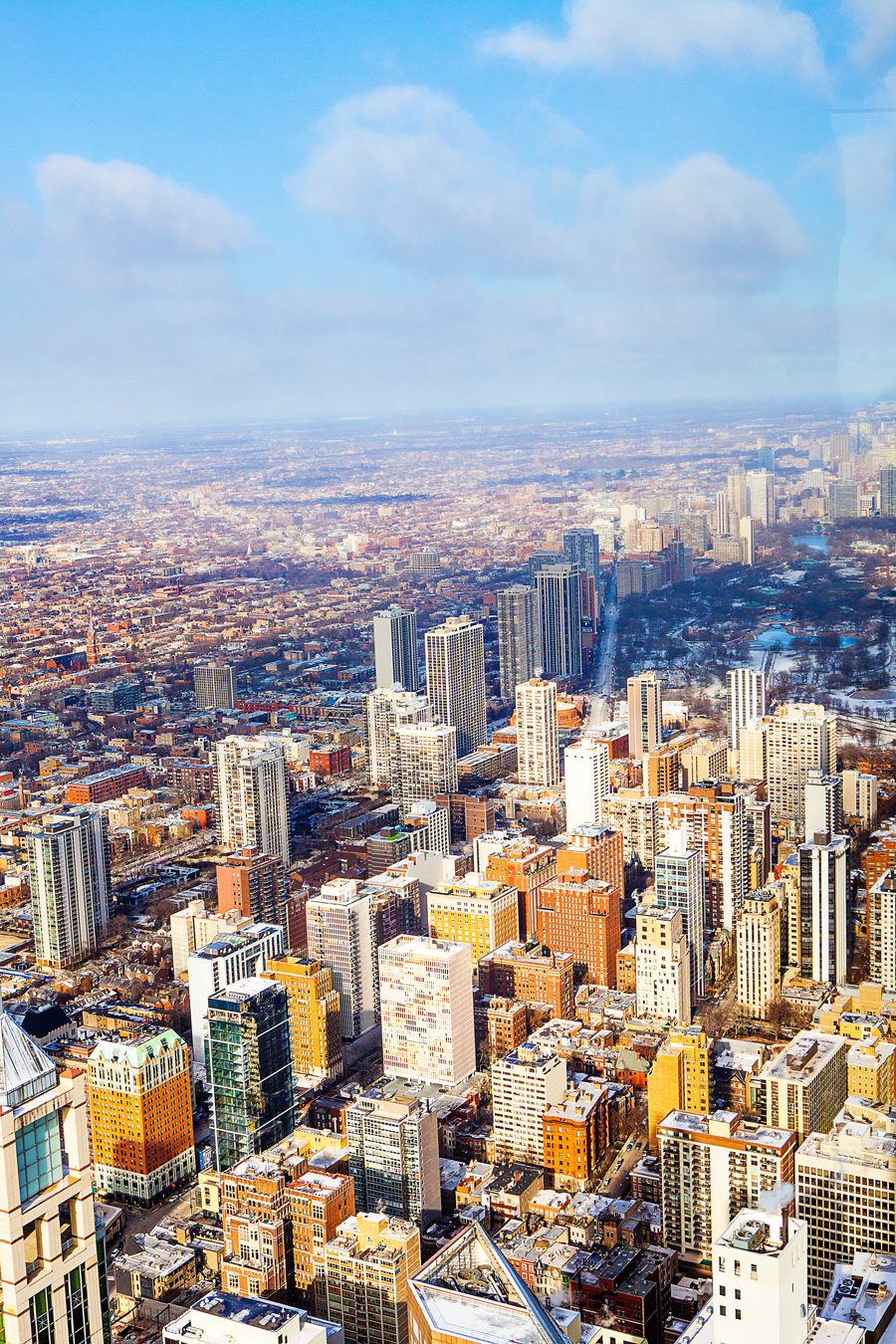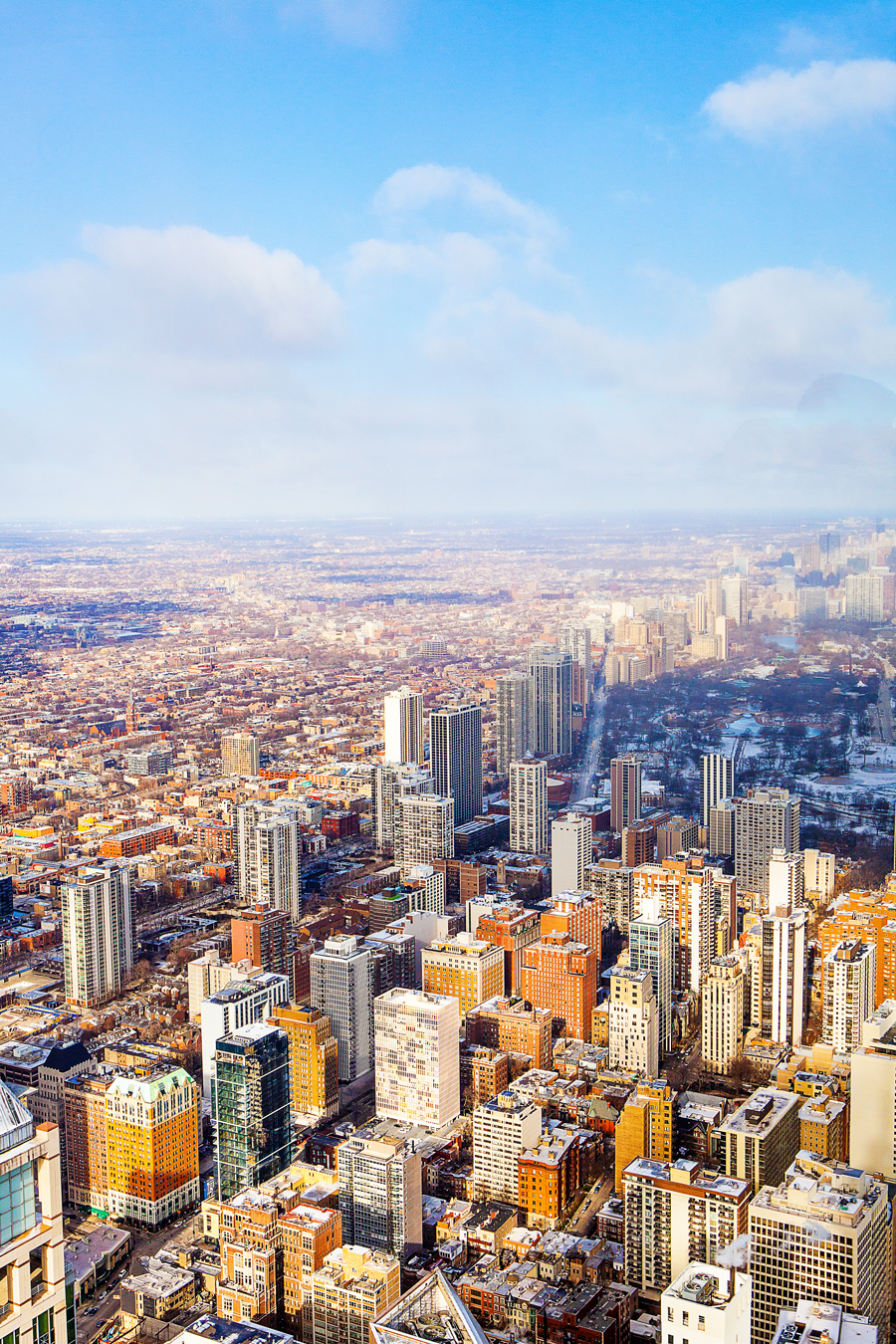 We could have stayed up there all day with views like this!
We headed back to our hotel around 11 AM to check-out. Then, we headed to Wildberry Pancakes to meet my sister for brunch. It was about 25 minutes away so we were cutting it close.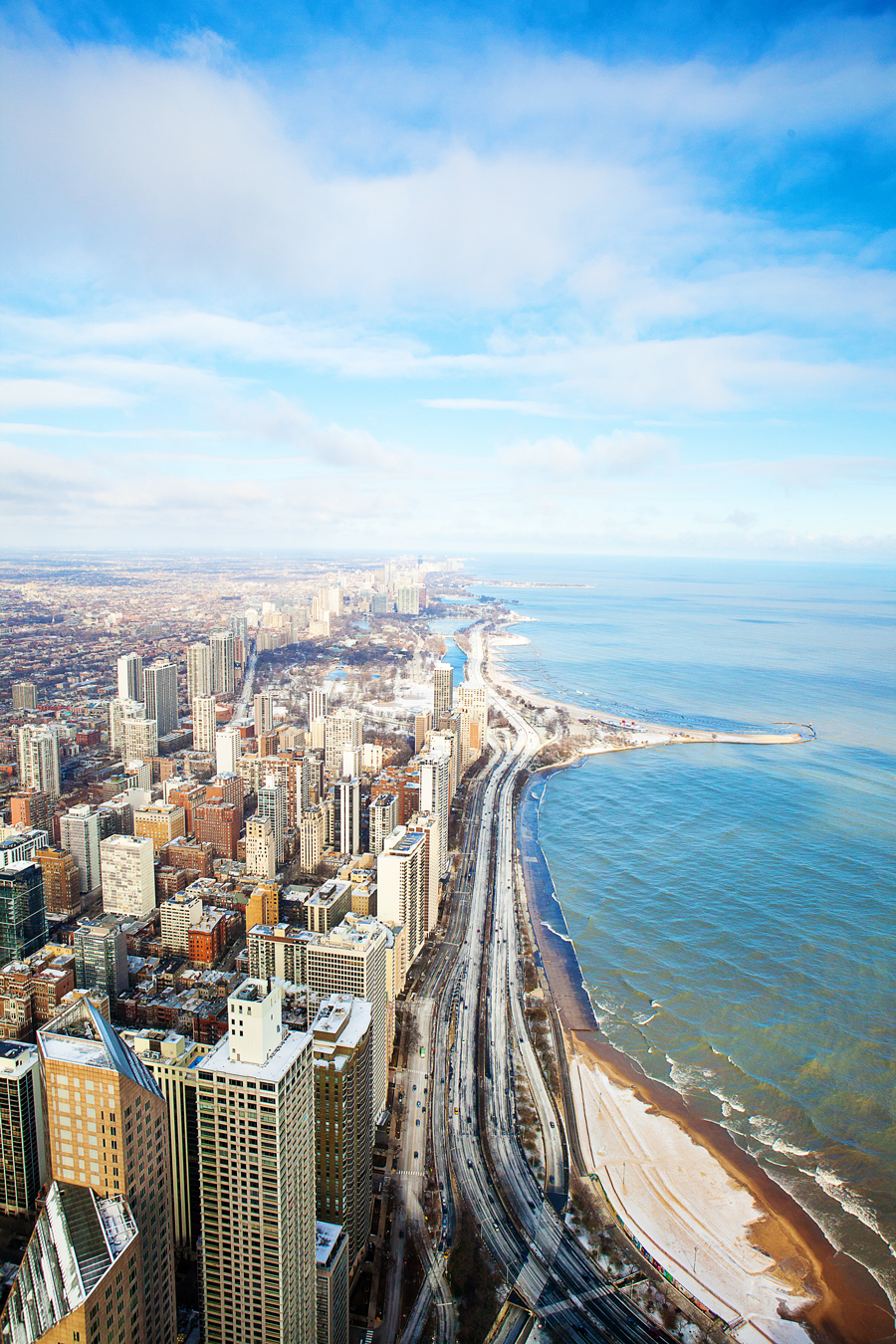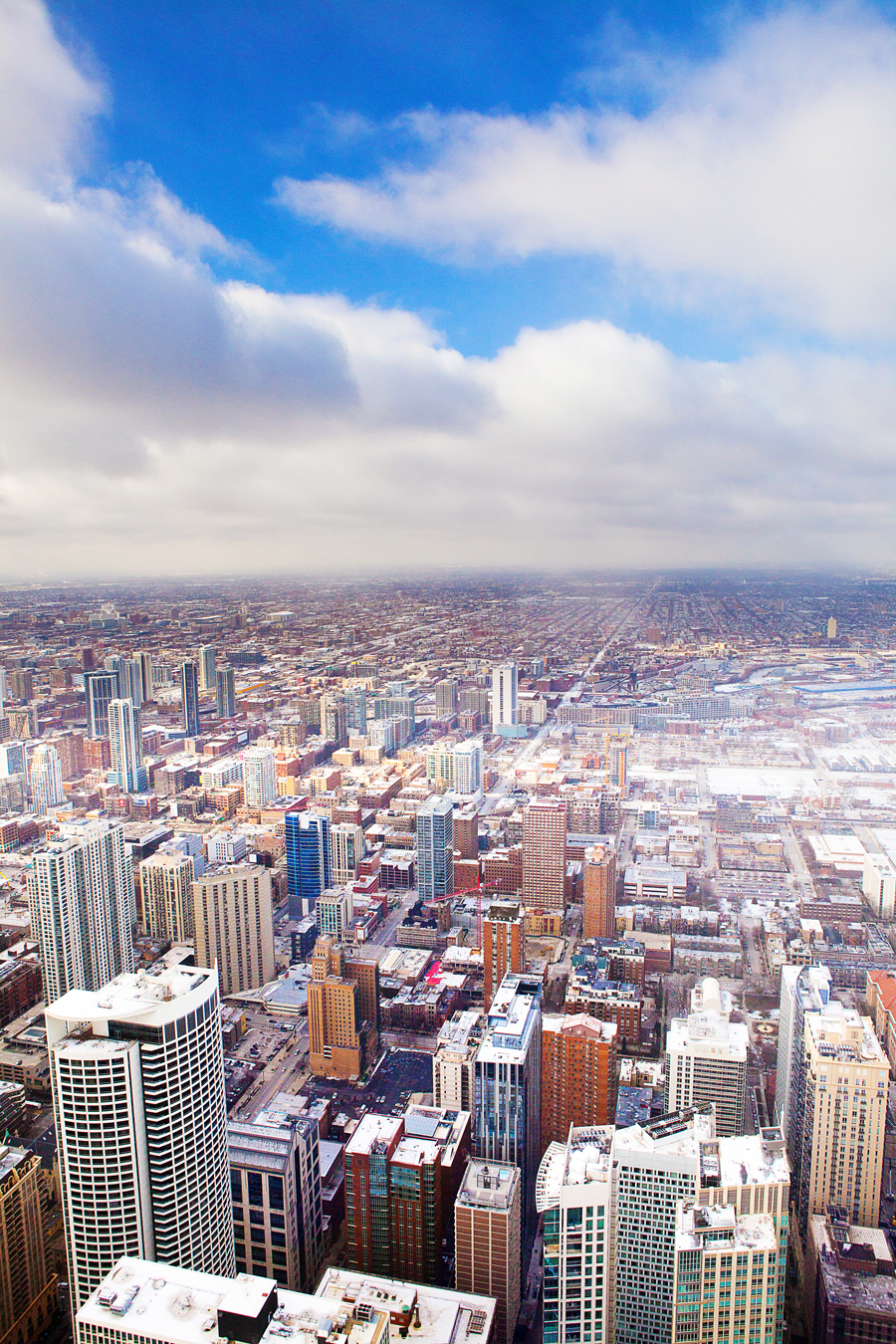 The wait was 30-45 minutes long, but we put our names down anyway. They would text us when a table was ready. Because we didn't know if we were going to be called in time, we spent some time looking up nearby restaurants as a plan B. We ended up walking about 2 blocks away, downhill. When we were about to go through the doors, Wildberry Pancakes texted us! And the text said we had 5 minutes to get back to the restaurant. Otherwise, they'd give up our spot. So we ran as fast as we could through the biting cold winds UPHILL and got back with 30 seconds to spare. When we got inside, we had to wait in another line to be seated, during which we reviewed the menu so we'd be able to order right away. We ordered as soon as the waiter came.
We asked for the Mexicana Skillet and Signature Berry Bliss Pancakes for the table. Everything was oh so good! I think I will be recreating the skillet at home one of these days. I regret not having photos of the food, but we were in a real hurry!
The meal came out in about 5 minutes, we inhaled it all in about 10 minutes, paid, and were out the door, all in about 25 minutes. The fastest turnaround time ever!
Warren and I ran to the train for the almost 1 hour trip to the airport. After getting through security, we got to our gate as they were boarding group 1. We were group 3! Phew! Talk about cutting it close!
If you find yourself having only 2 days in Chicago, I hope our schedule and money-saving tips have been helpful.