The CAKE Expo weekend finally came and it flew by so quickly! The expo was small compared to the expos I'm used to, but it was filled with sugary sweets at every turn and so many talented people in the baking and confections industry. I truly enjoyed being introduced to such creative products. Keep scrolling to see all of my finds over the weekend!
The first stop was the VIP lounge, which was stylized and adorned with rentals by Party Pieces by Perry, stocked with desserts from Berries and Blush Cake Studio, and decorated with flowers from Fitzgerald's Floral Events.

Next to the VIP lounge was the Kids Create Zone. Look at those balloon cupcake centerpieces! Lucky kids!
These are dessert, food, and floral stands from Enticing Tables. They offer custom metal work, and sell and rent out their stands. I thought they were so creative!
Warren was super impressed by these hand-stamped spoons from Bella Jackson Studios. Cyndi, the owner, hand stamps every single letter onto silverware!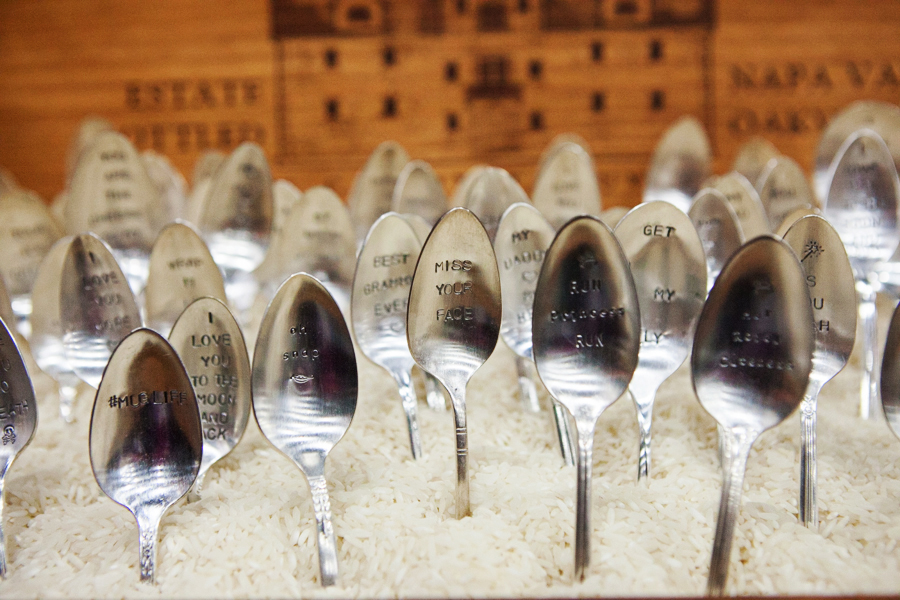 Party planners and stylists showed off their impressive dessert tables.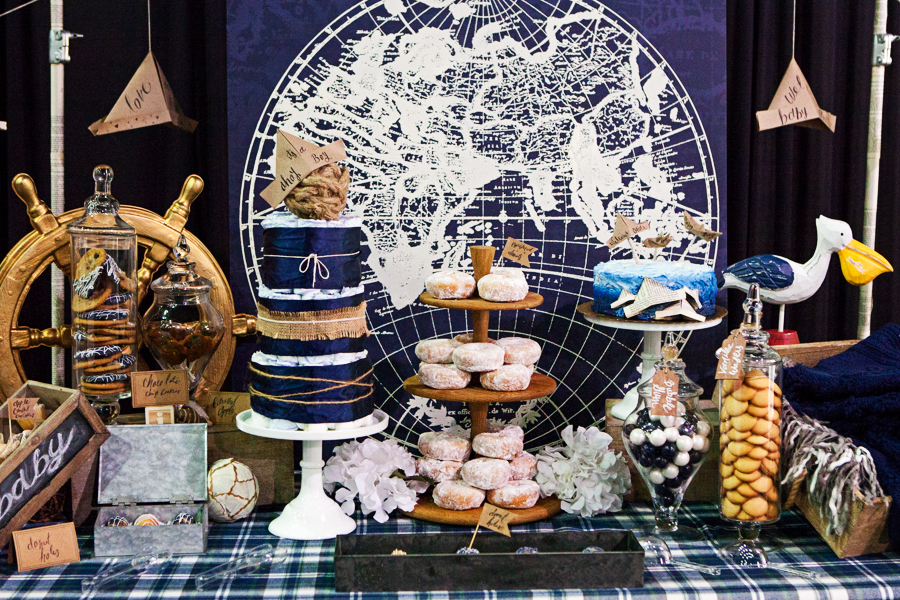 Look at those cake pop cottages and mushrooms growing on the cake bites!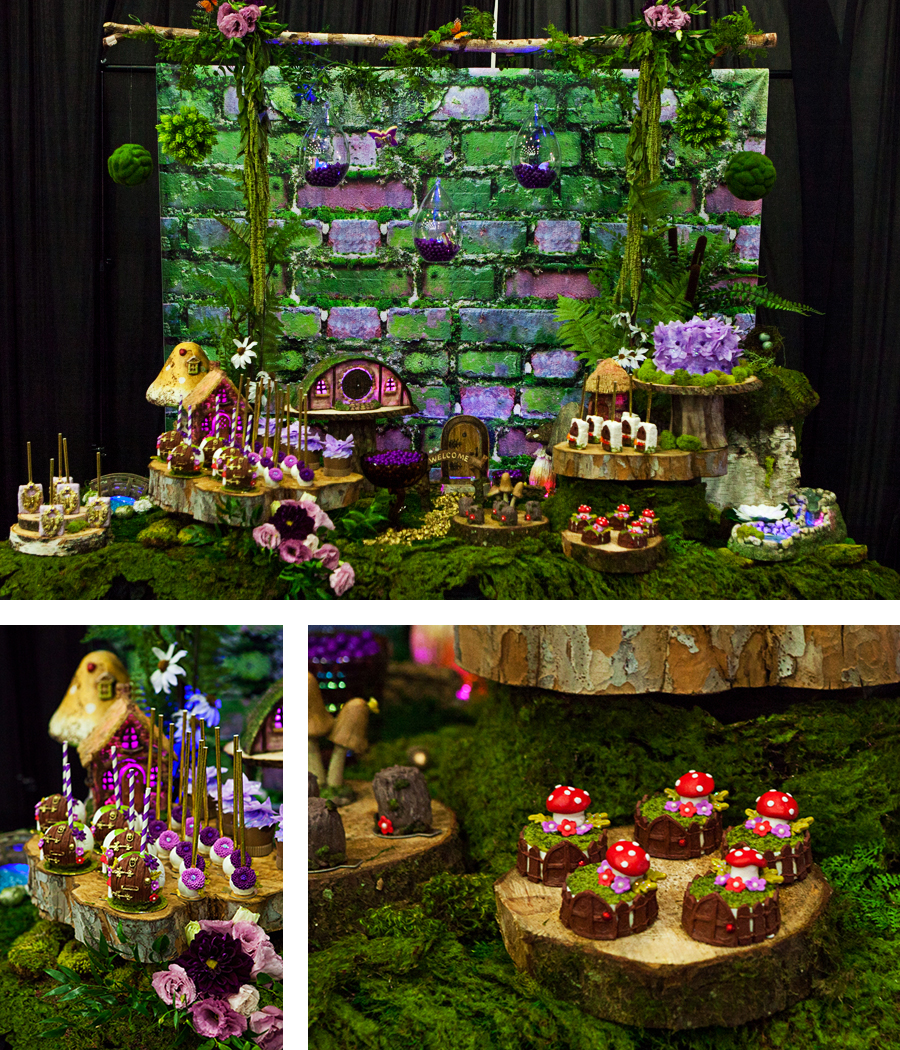 Illustrations from happy-pantry showed-off their super cute illustrations on prints, aprons, and towels in a jar!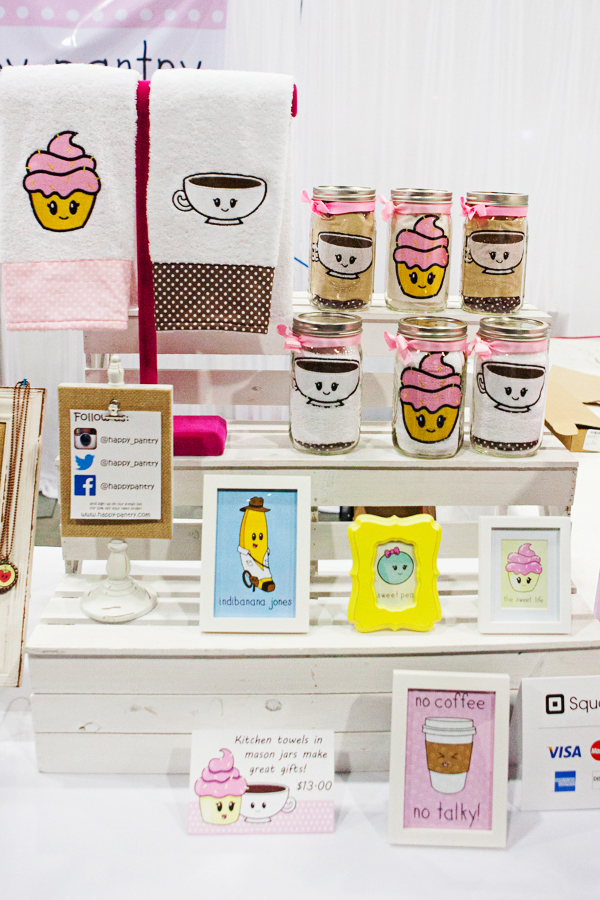 Jen & Joe's cookie dough had samples of their frozen cookie dough (baked, of course). The White Chocolate Wasabi was our favorite, believe it or not. The pungency of wasabi bakes away so it becomes more of a sweet and savory treat.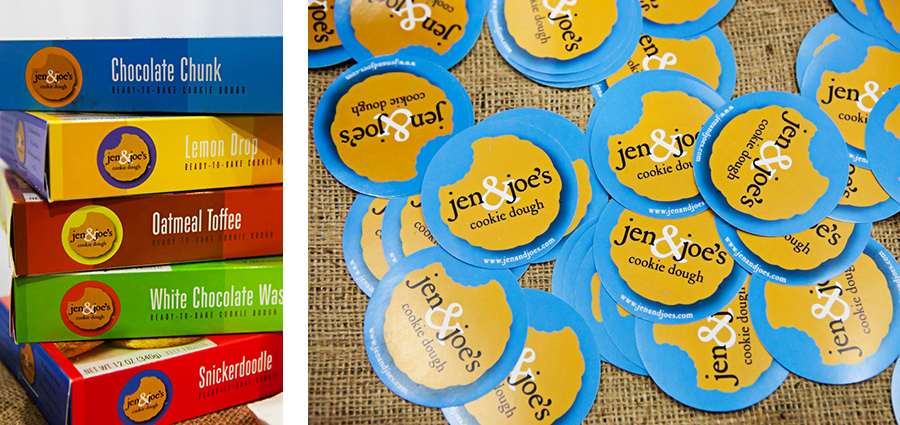 I watched [desi]gn cakes & cupcakes present their macaron making techniques and picked up some new tricks to perfect my macarons. They've been on Cupcake Wars twice!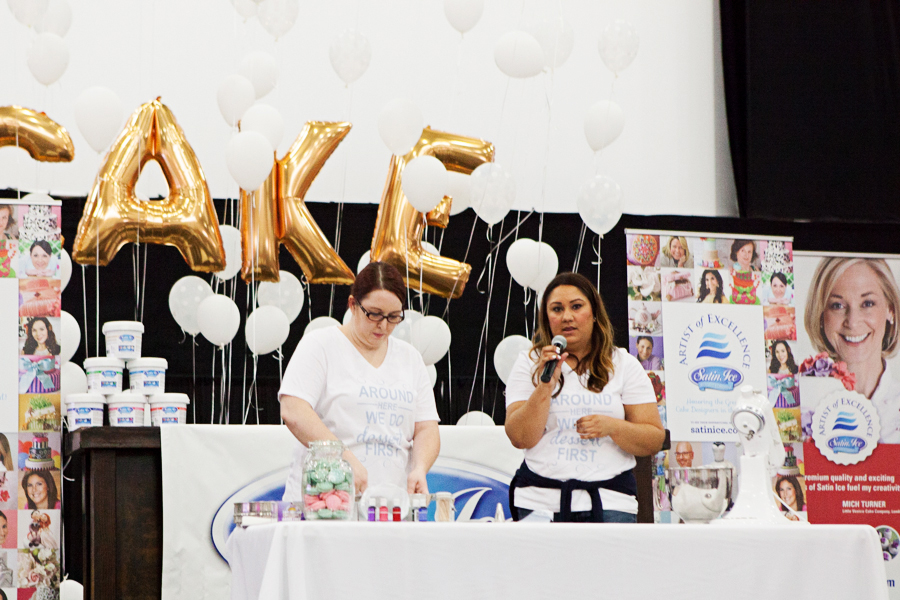 Unbaked had samples of their cookie dough for us to try. Their cookie doughs are customizable and 100% safe to eat as-is.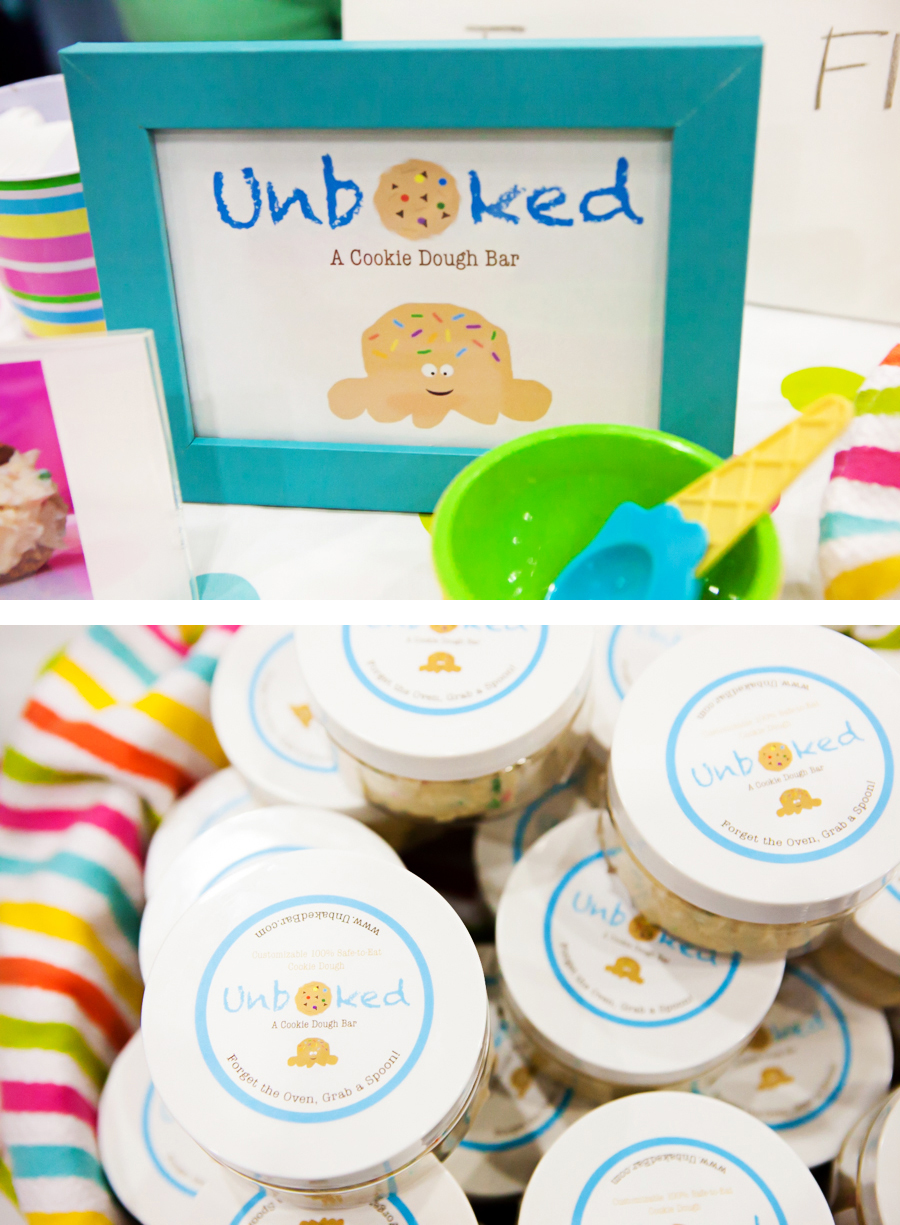 Here's another dessert table set-up by a talented stylist. I couldn't get enough of the lamb cookies, Mother Goose marshmallows, and the "blue river" running under the bridge!

Everyone in attendance was in awe of these Star Wars cake pops by Albert's petite sweets, including my husband.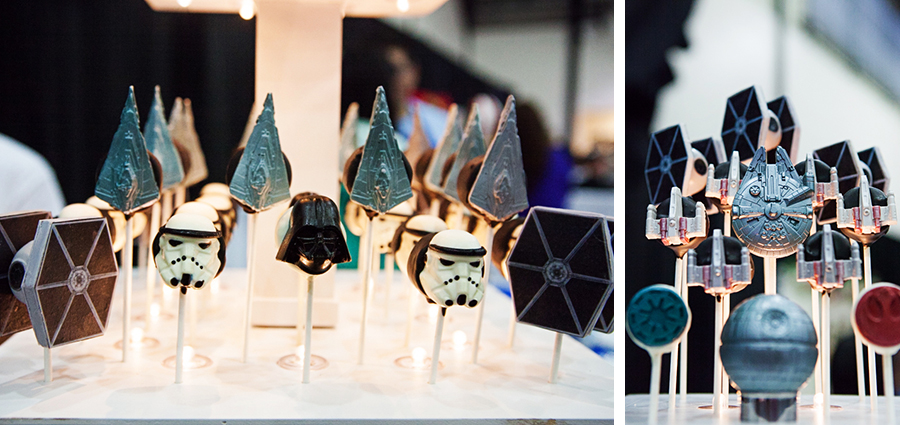 These beautiful cakes were some of the contenders in the professional cake decorating contest.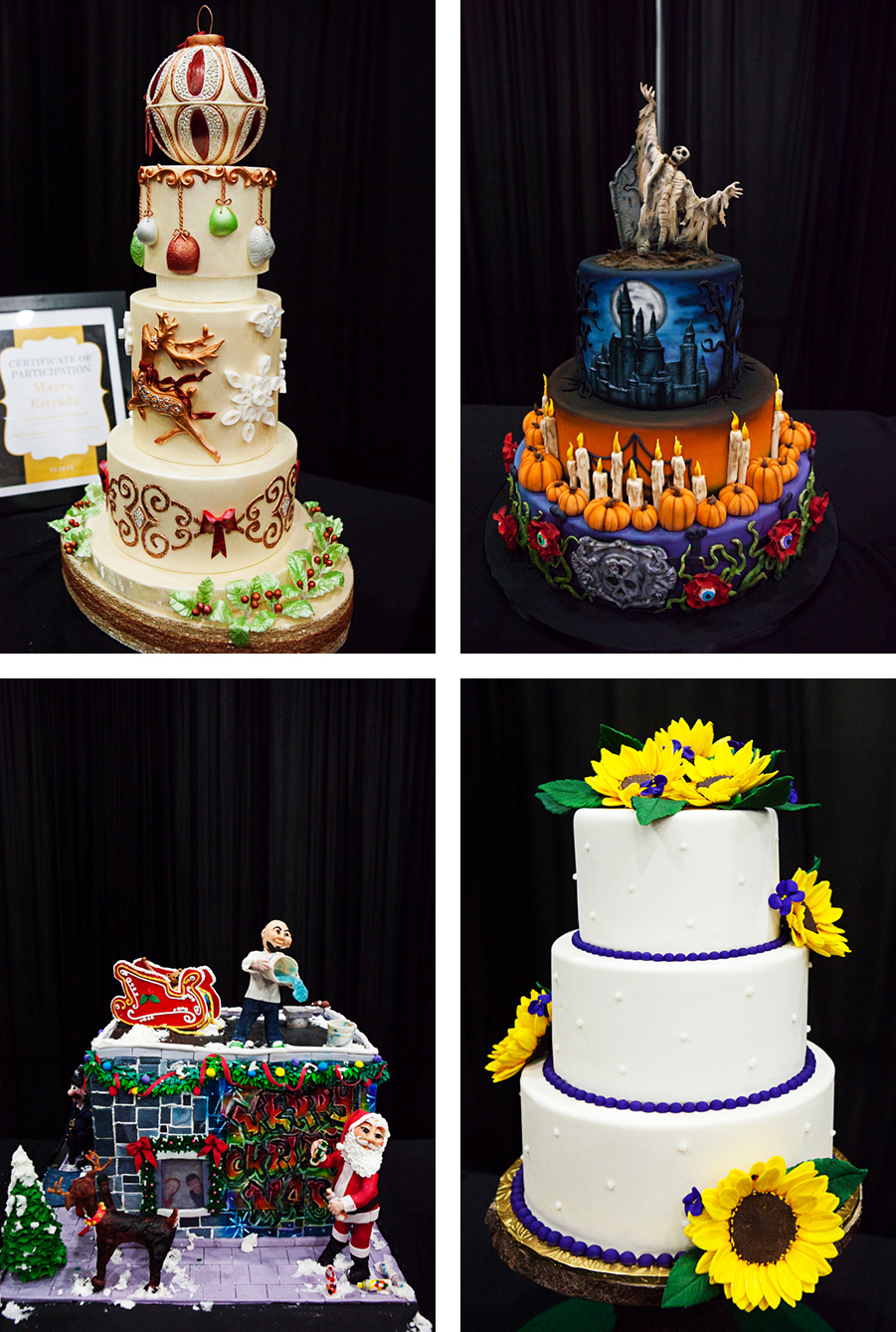 Sweets Indeed's showed off their Candyfetti Poppers and Paper & Cake showed off their party printables. How fun would the candy blend and prints be at your next event!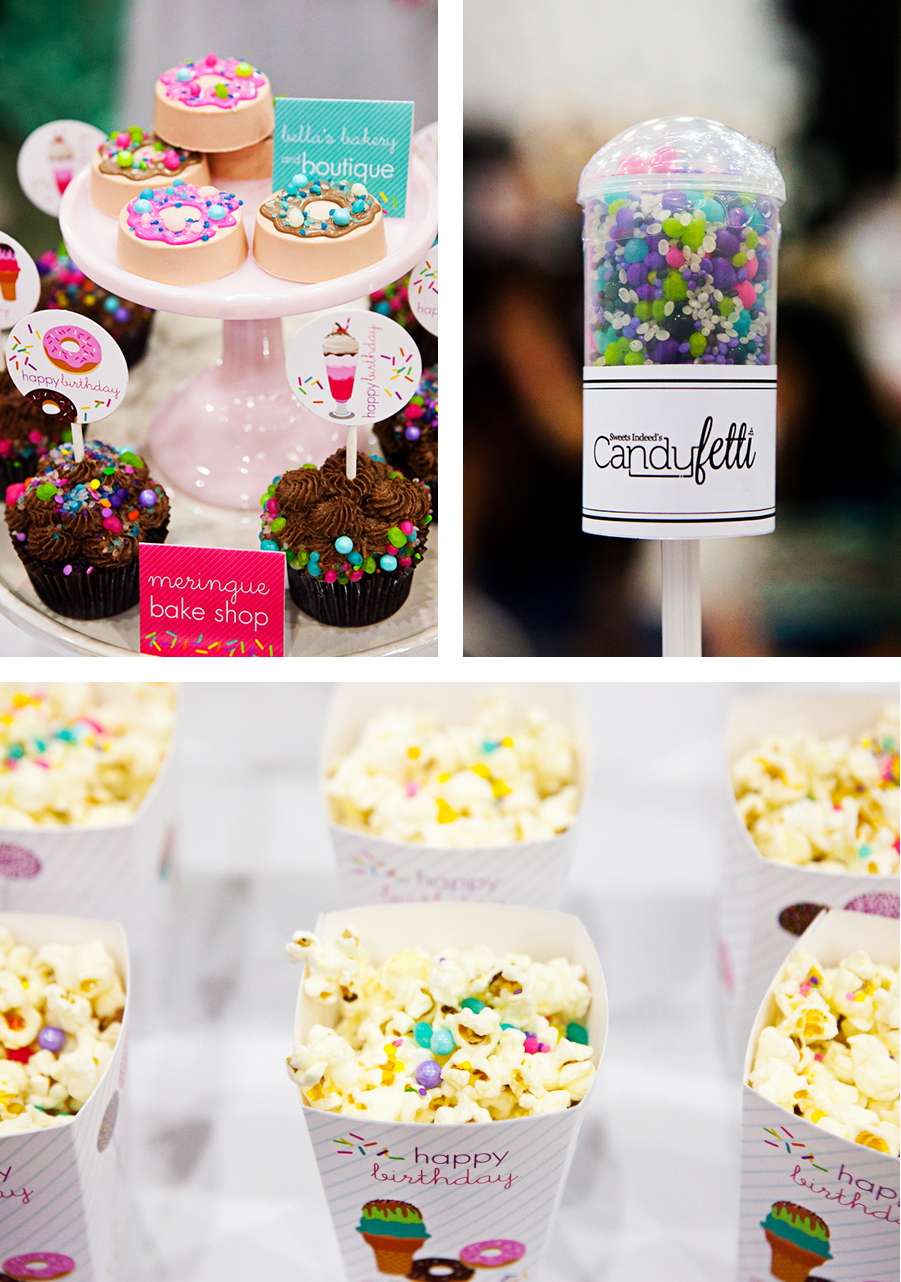 Have you seen these push-up cake pops making their way into bakeries? They are just the sweetest thing! AmazingAcrylics showcased their push-up pop containers. I might just have to stock up on these this holiday season.
Cookies Boutique had the cutest sprinkle shapes and the cutest containers!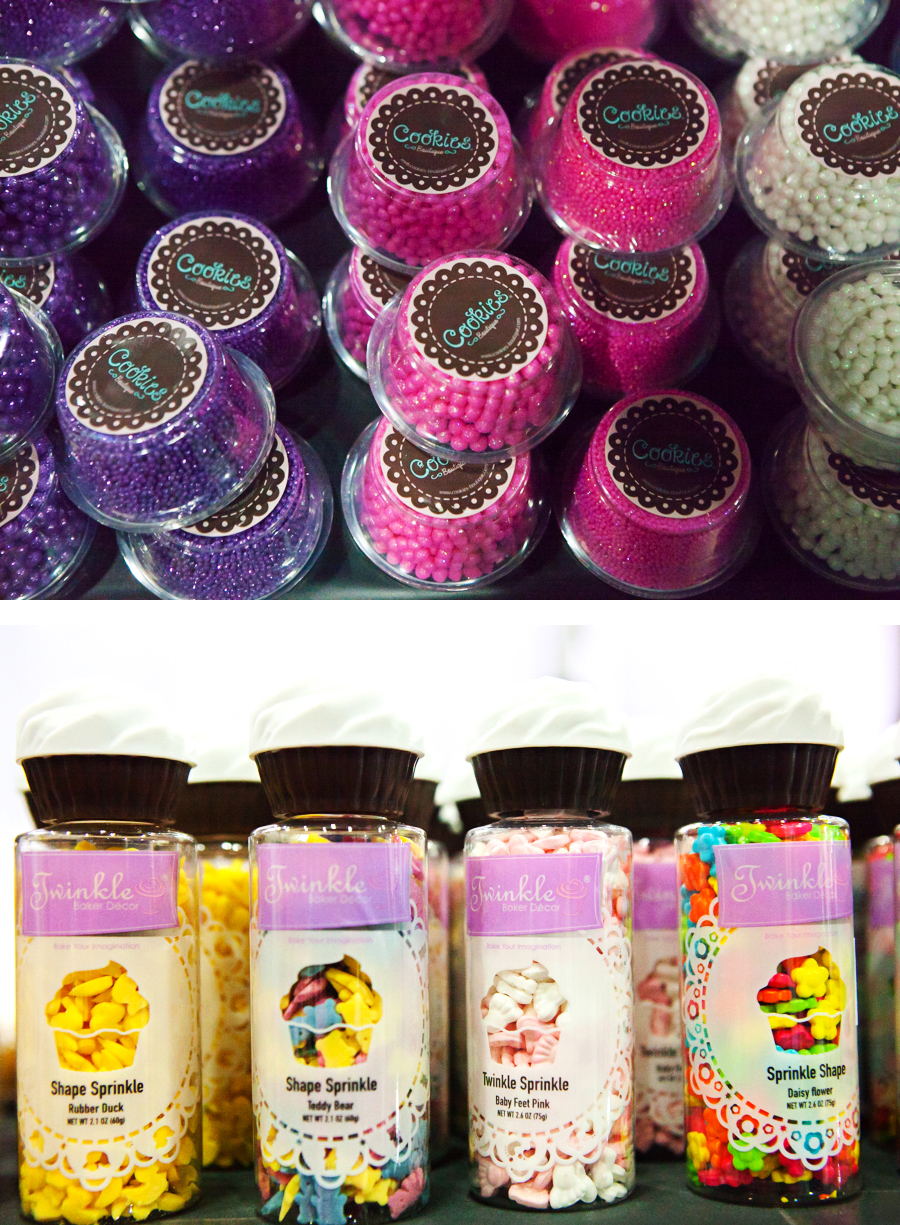 These caramel apples and table scape by Bliss Catering and Party Planning would be perfect for your Halloween party.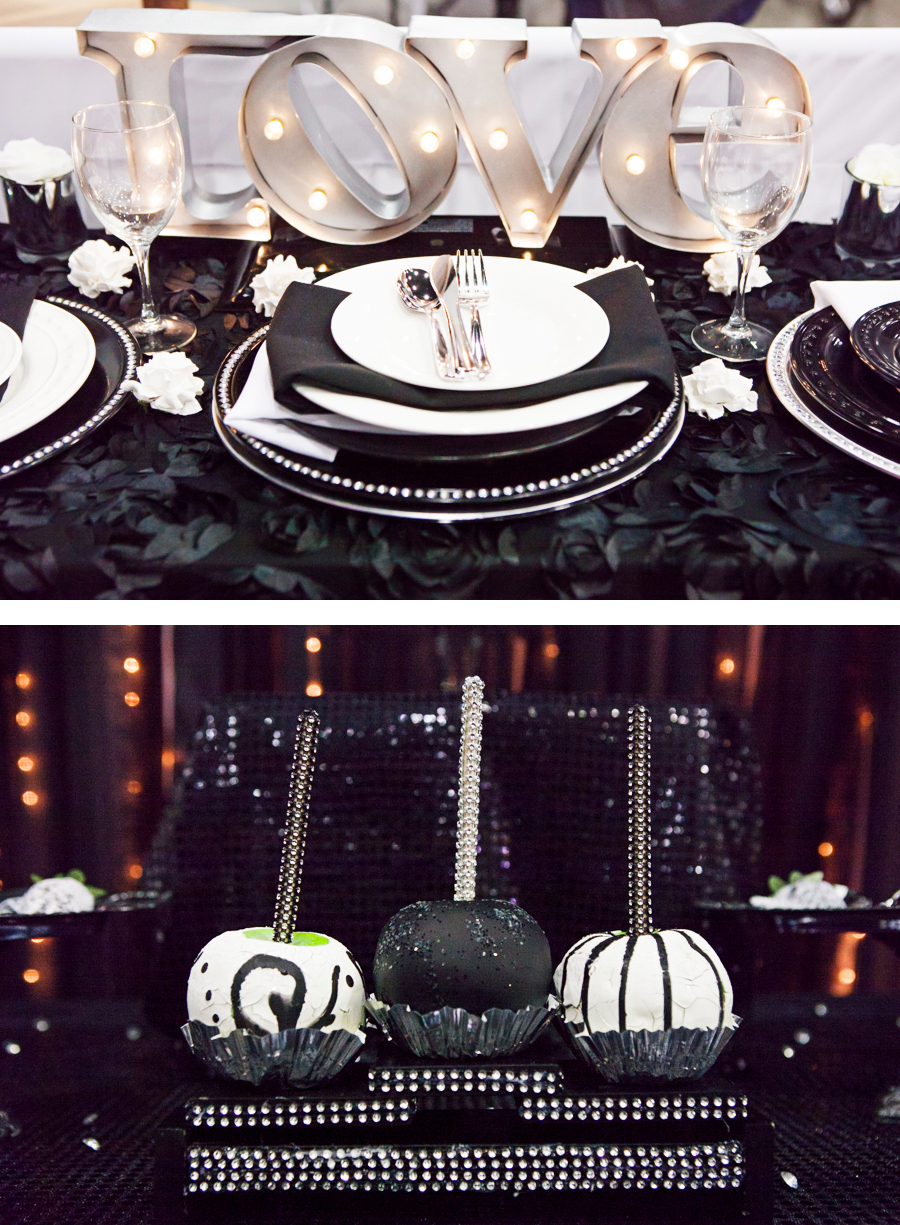 Finally, Orange Clementine had samples and were selling their mini orange and lemon pound cakes. DELISH! And look at that adorable crate packaging!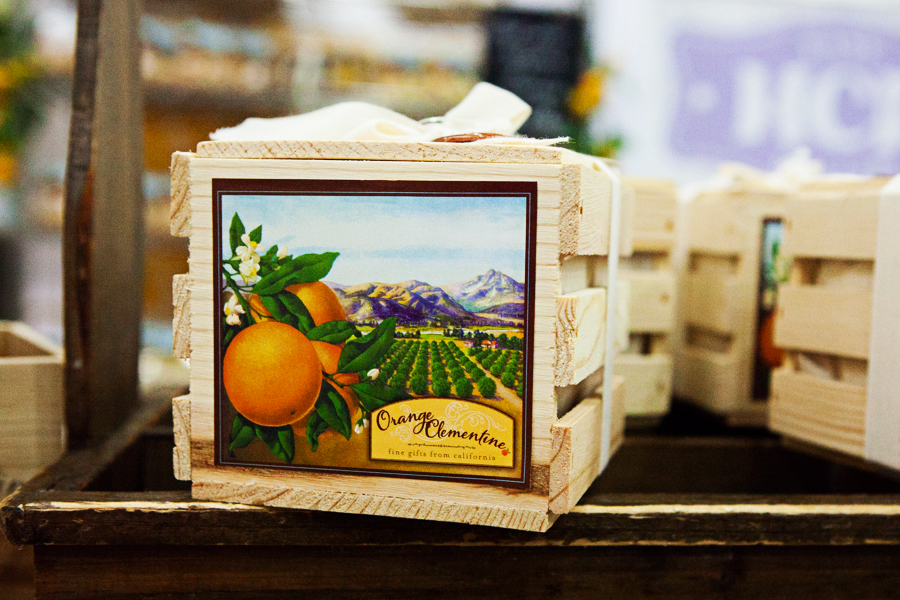 I hope you enjoyed your virtual visit :)