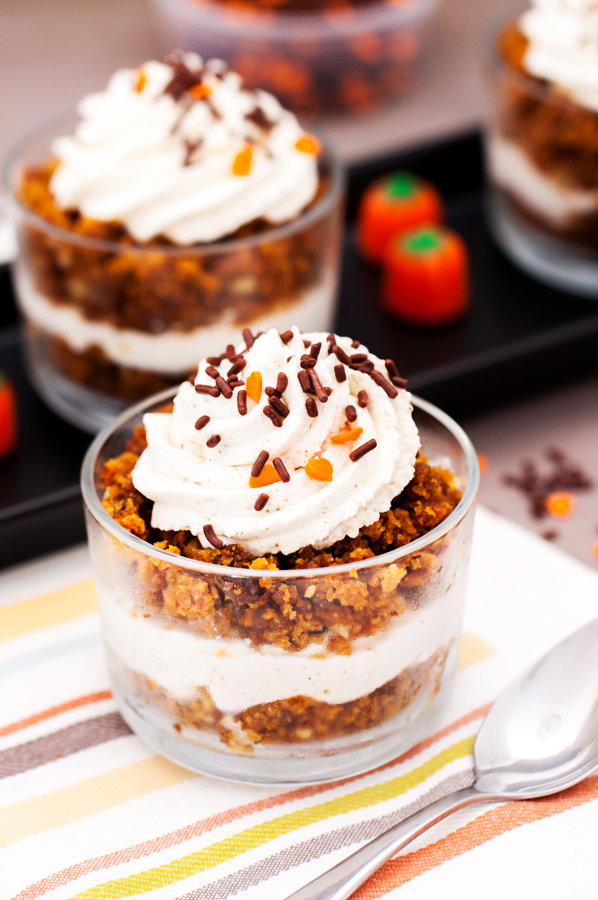 Flip or Flop vs. Fixer Upper. Are you team Tarek and Christina or team Chip and Joanna? We can't decide either. We love them both! There should be a similarly premised show on the Food Network, where flops in the kitchen get transformed into something amazing! What do you think, should I pitch it? :D
If it gets picked up, I would request that today's recipe be on the pilot episode. Today's recipe was supposed to be the second Palace Grill muffin recipe I share – Blackstrap Molasses Raisin muffins, but this is how it turned out.

Um…yeah…you would think I just started baking yesterday! Hmph…
Seriously, I think someone made a boo boo in the recipe book.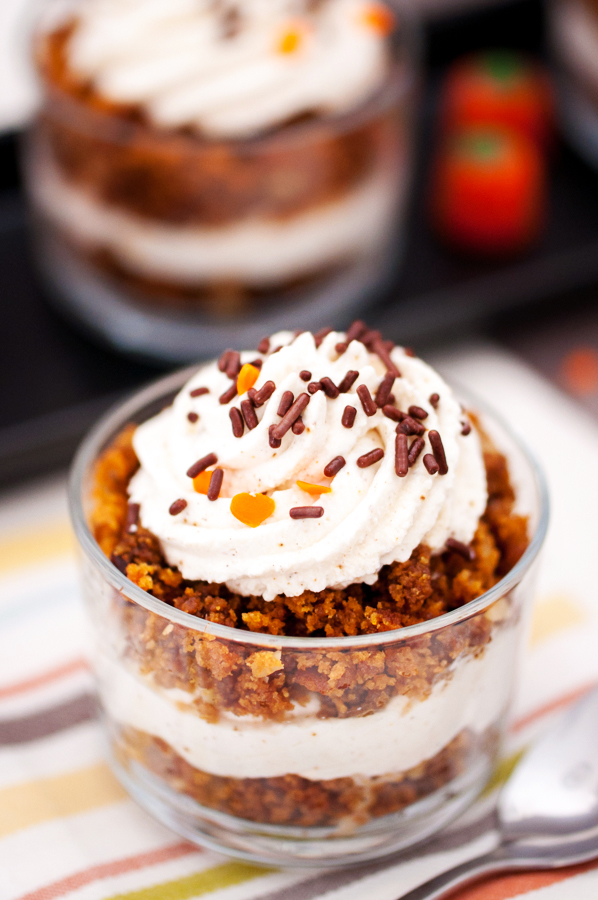 I gave them a taste and it was amazing. Deep in molasses flavor, incredibly moist, raisins add some chew, and the walnuts add some crunch. Oh, it was so amazing, I couldn't bear letting it go to waste. I had to do something incredible with it.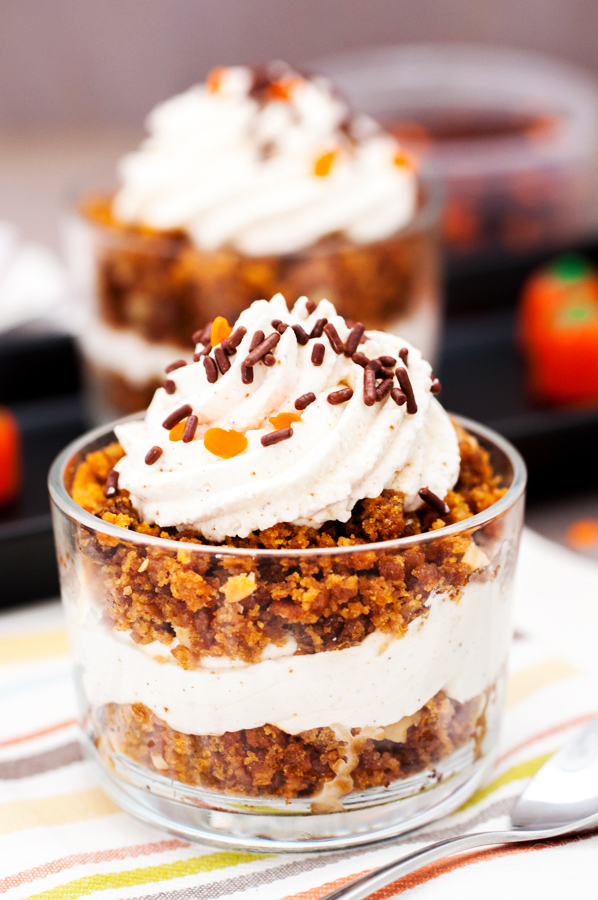 And so came the birth of Blackstrap-Molasses-Raisin Muffin & Pumpkin Spice Cream Parfait. Imagine moist muffin and all the flavors of molasses, raisins, and walnuts, layered between light and airy pumpkin spice whipped cream. Oh yeah…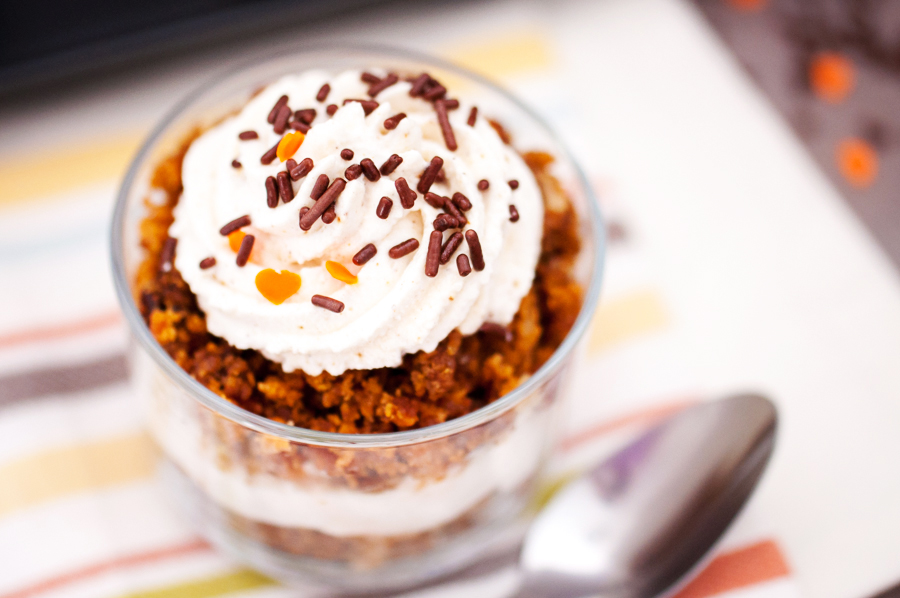 In case you don't believe, let me tell you a little story. At our house, no food is allowed in the bedroom. I was reading in bed one night while Warren was still downstairs. All of a sudden I heard footsteps and Warren came barging in proclaiming, "These are excellent!". He still had the cup and a spoon in his hand! I asked him what he's doing bringing food upstairs and he said he couldn't put it down, he just needed to rush up to tell me how excellent they were! Need I say more?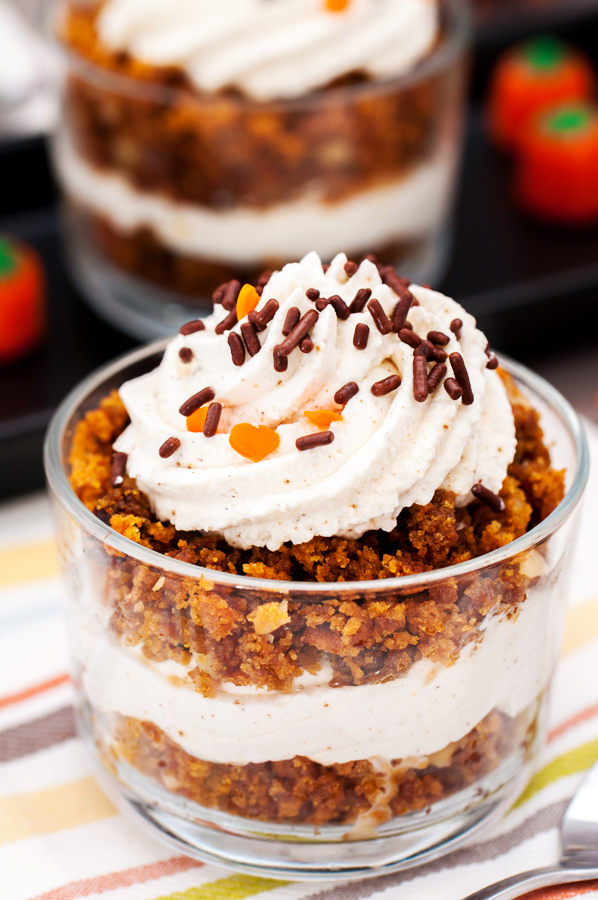 Make these asap!
In a large bowl, whisk together flour, sugar, baking powder, and walnuts.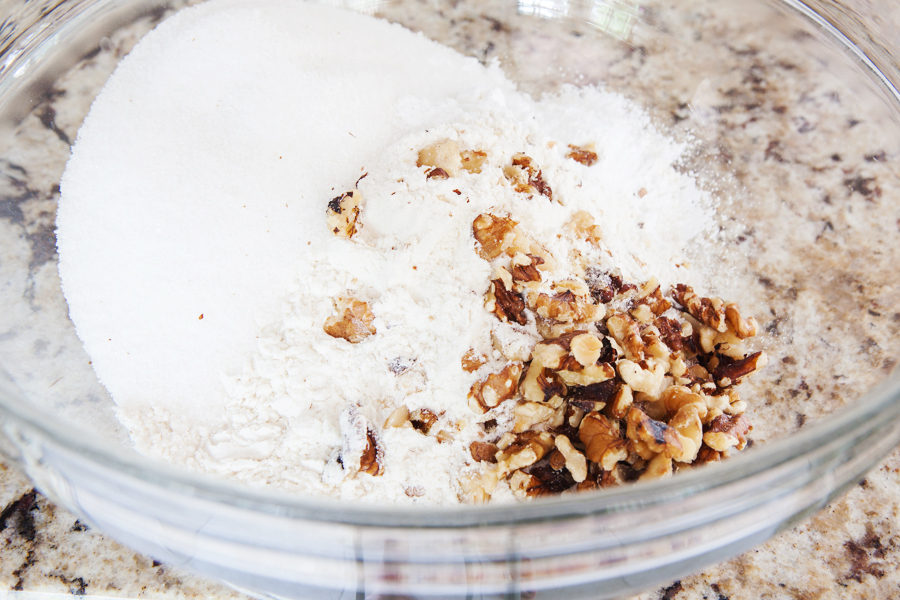 In a medium bowl, combine the honey, molasses, eggs, melted butter, and milk.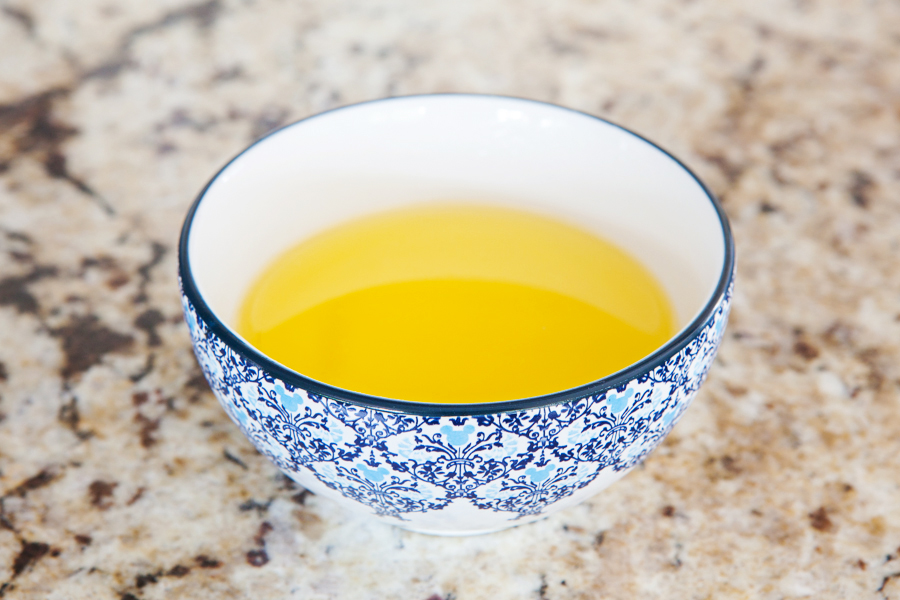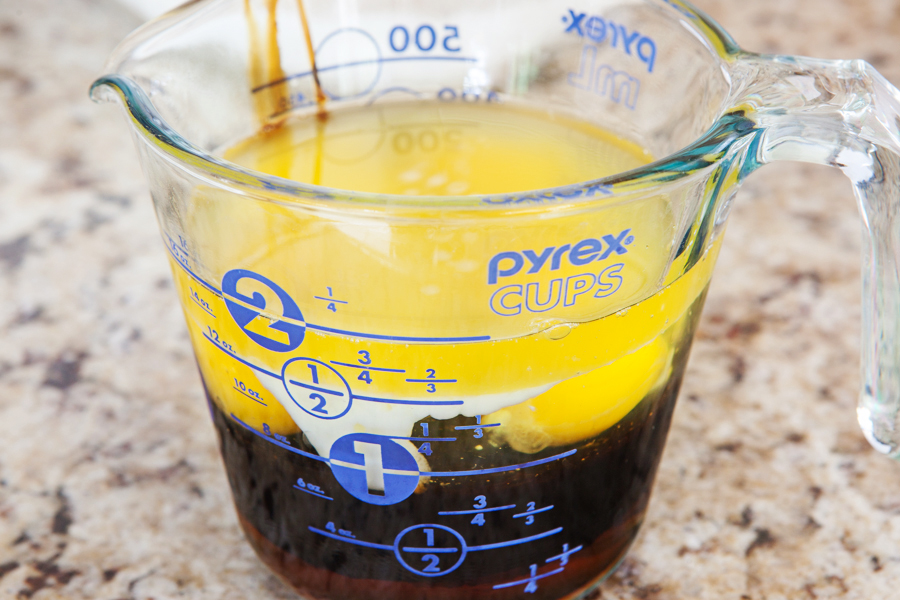 Pour the wet ingredients into the dry ingredients, mix, and add the raisins.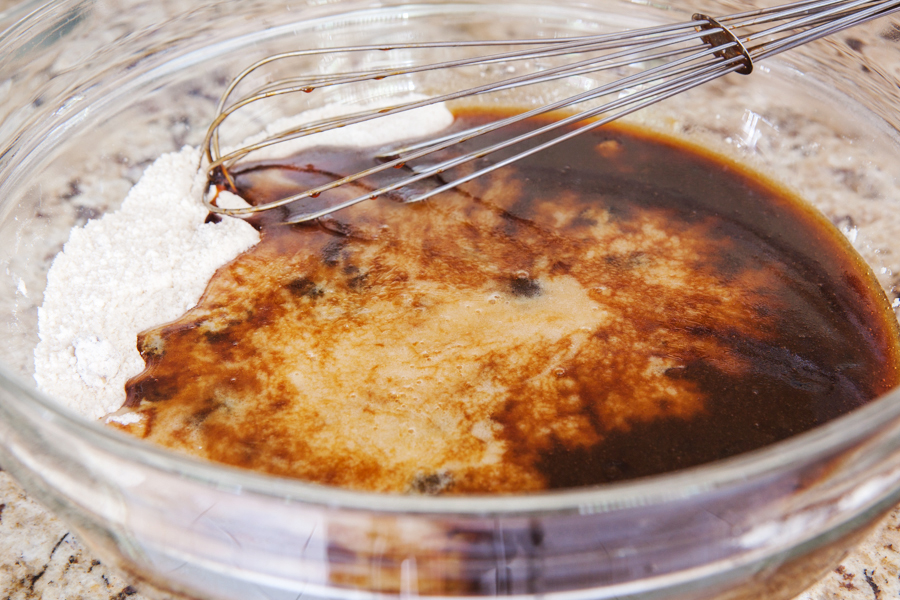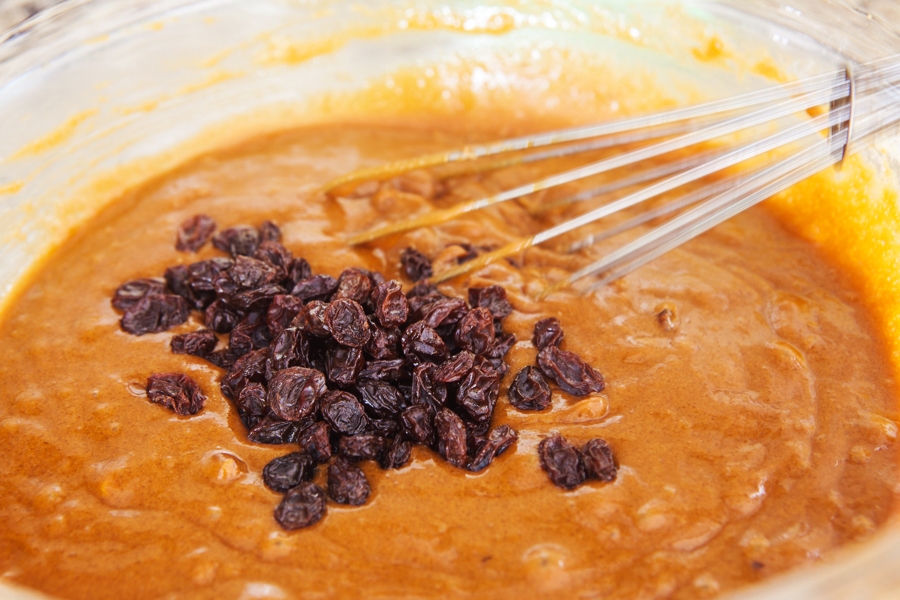 Fill a greased mini-muffin tin and bake.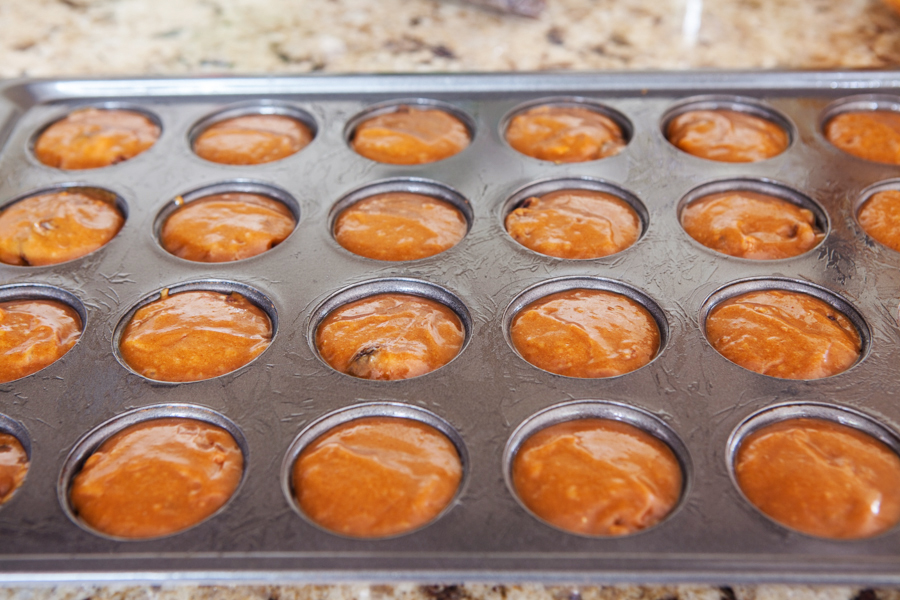 Once they're baked, allow them to cool completely and place them into a food processor 6 muffins at a time. Give it a few pulses to achieve large crumbs.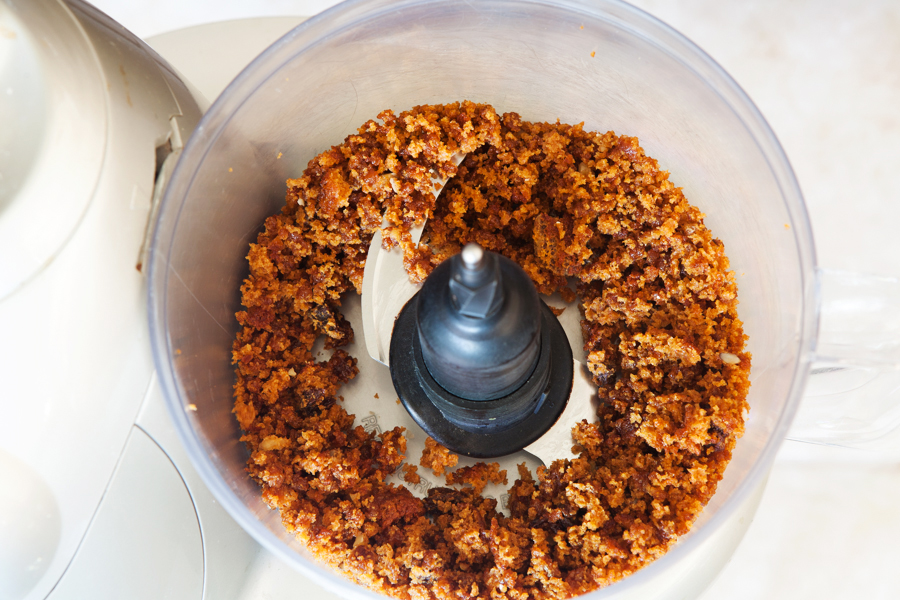 Now, make the pumpkin spice whipped cream.
Combine cream, Coffee-Mate's Pumpkin Spice flavored creamer, cinnamon, nutmeg and cloves.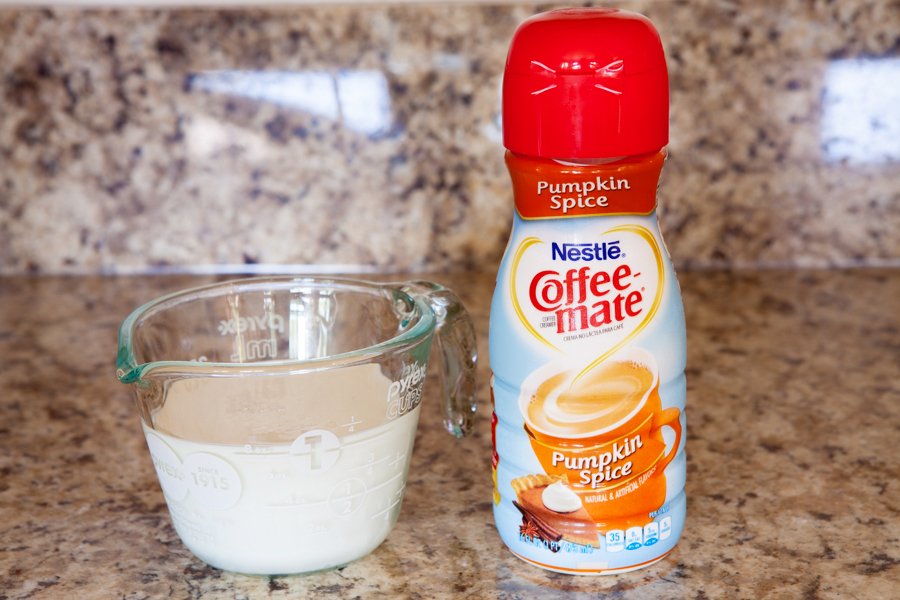 Whip them together until you get stiff peaks.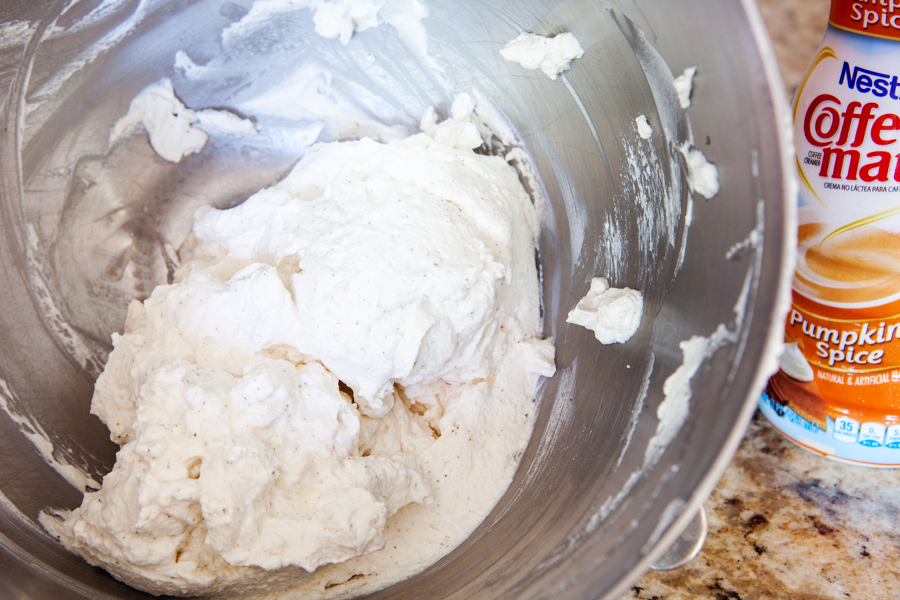 Now, assemble them. Choose your serving dishes. It doesn't have to be clear, I just think it's pretty to see all the layers. Scoop the muffin crumbs into the dish to make a ½-inch layer. Pipe on the whipped cream. If your serving dish isn't clear, you could just dollop it on. Then, repeat with another ½-inch layer of crumbs and top with a swirl of cream. Depending on how tall your dish is, you could keep going until you reach the top. Garnish with sprinkles or muffin crumbs or shaved chocolate or leave it as is.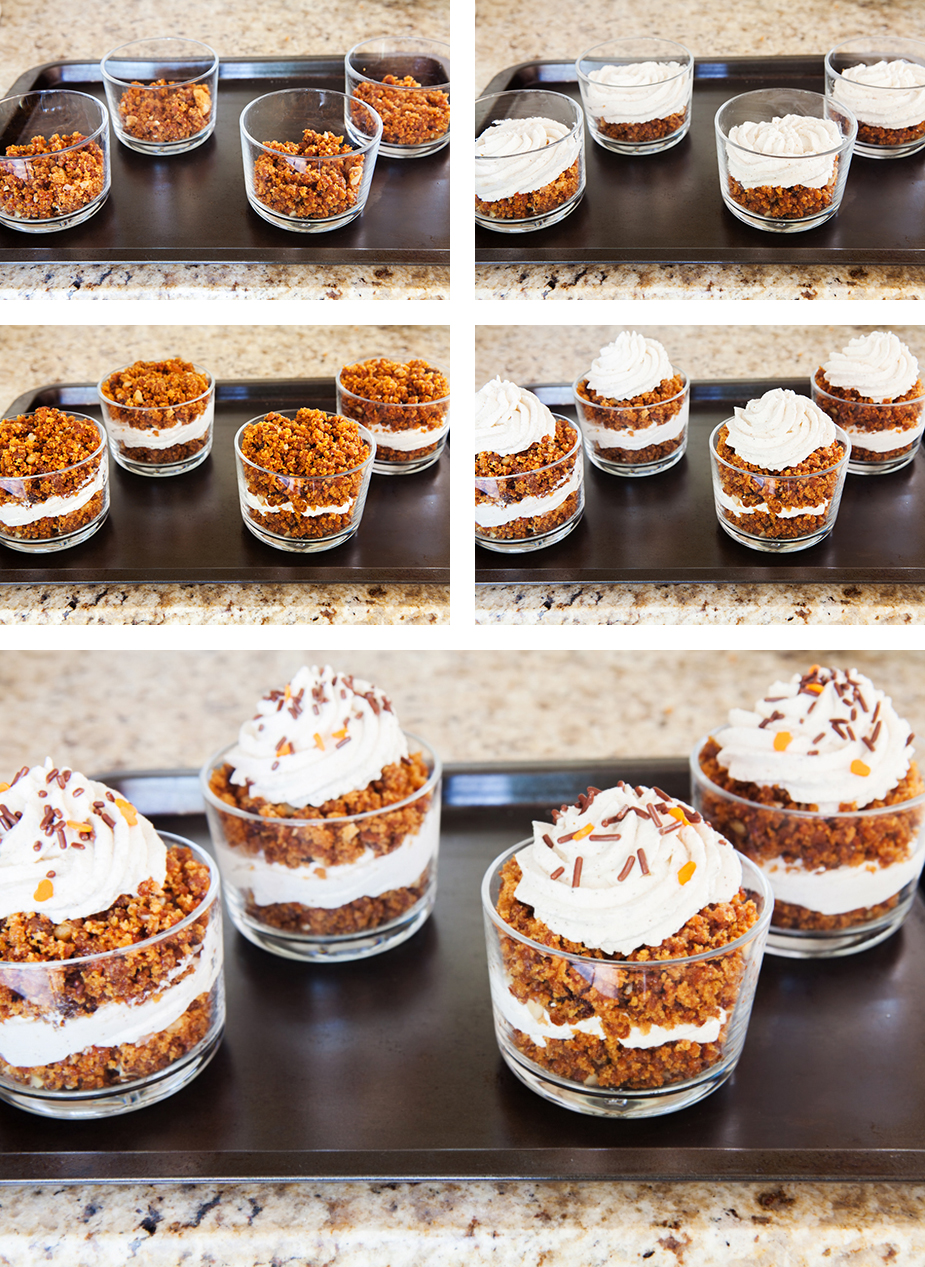 How pretty would it be in a large trifle dish for a large party?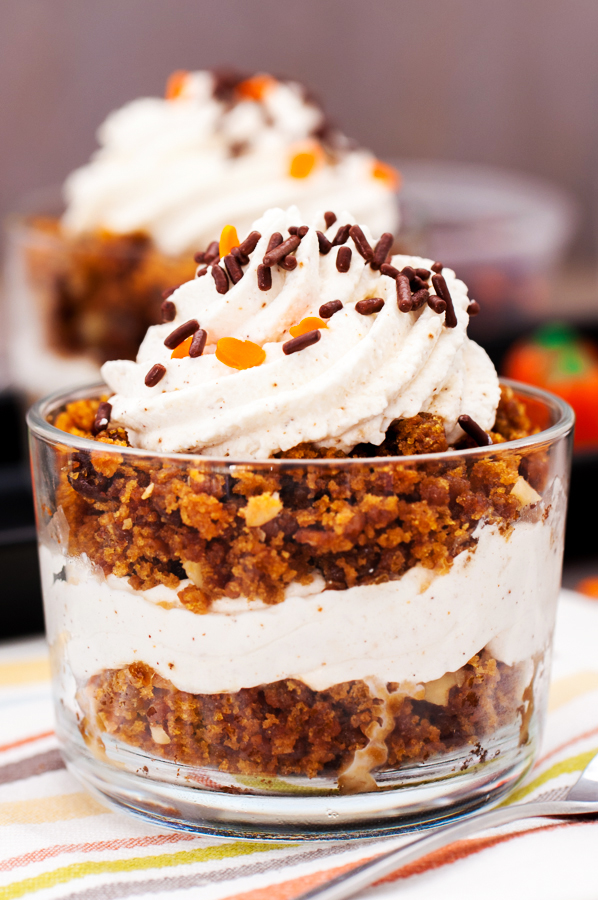 So there you have it folks, a kitchen flop with good enough bones to be a fixer upper that was flipped and turned into something incredible!
Make it for all your parties this fall!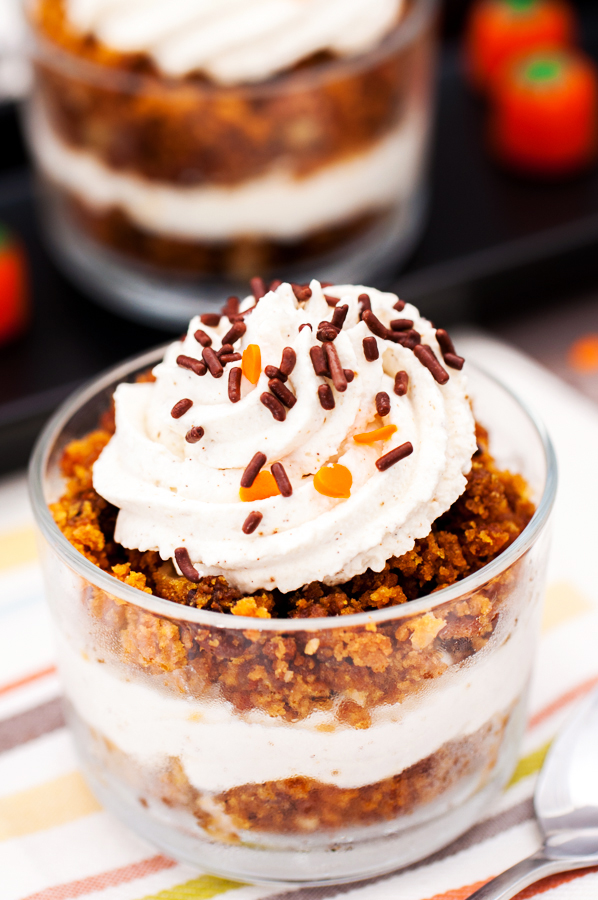 This was not a sponsored post. I am simply sharing the products I use.