Baked Lemon and Herb Salmon – Juicy and delicious and ready in less than 20 minutes!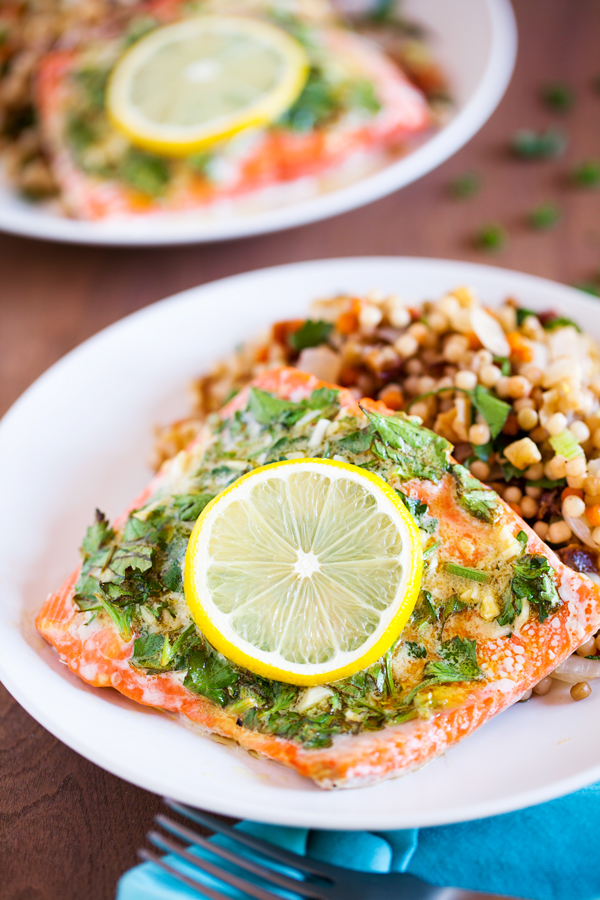 Happy 2017! I hope you had a wonderful time celebrating and are ready for a fresh new year. If you're like me, I was so over 2016. The beginning and middle of the year were great, but at the end, my family and I went through some turbulence and frankly, I'm ready to put it all behind me! I hope your 2016 had a better ending.
Anyway, now that the holidays are over, it's time to step away from the sugar and get back to wholesome and nourishing meals. Today's lemon and herb salmon recipe is my FAVORITE baked salmon recipe (and we all know I have a few favorites). It's full of fresh herbs from my garden and comes together in no time at all.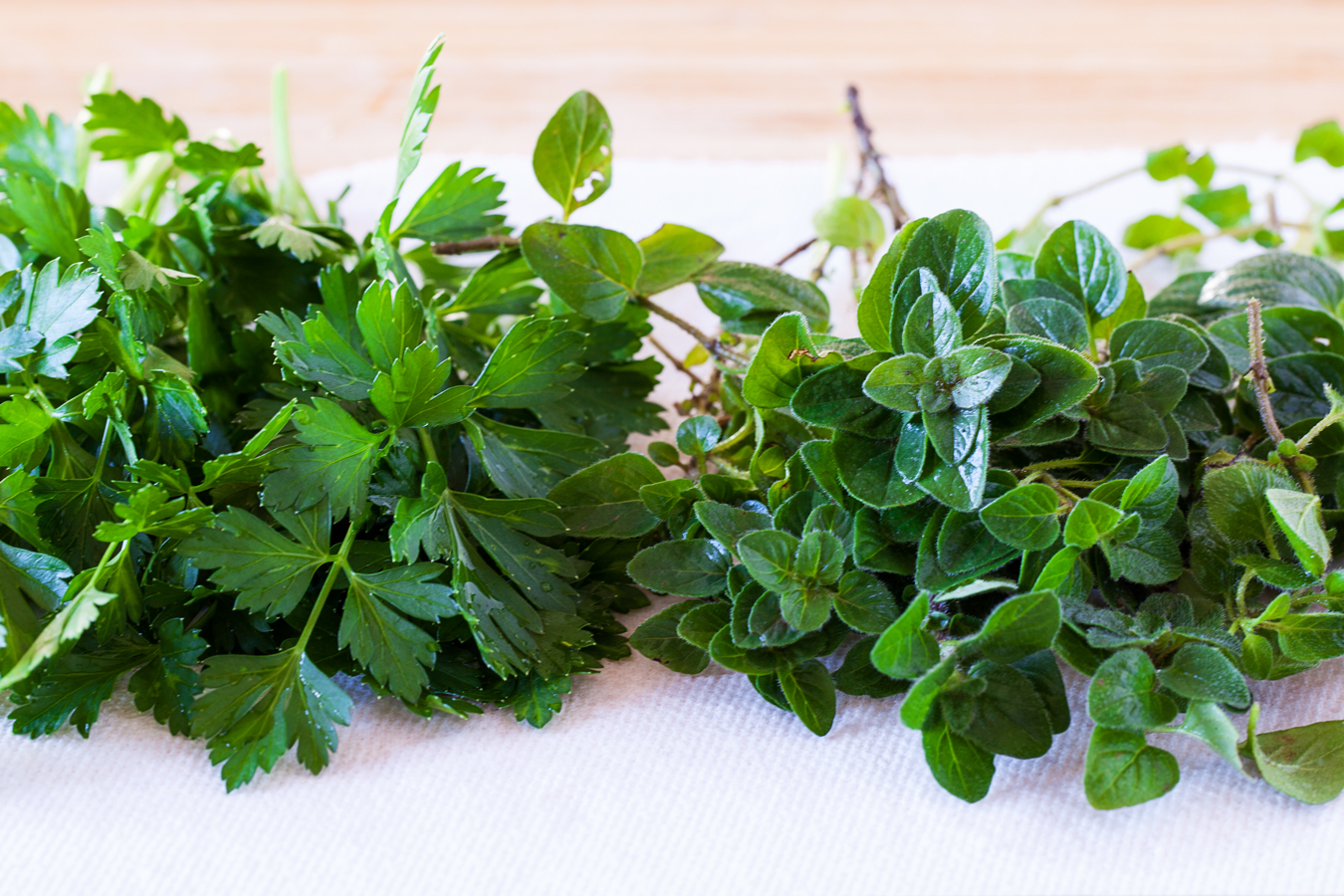 Simply prepare the lemon and herb sauce, spoon it over the salmon, bake, and eat! All in less than 20 minutes! I love it so much that I even made a video to show you just how easy it is :) It's my first attempt at making a video, but I'm hoping to become more seasoned as 2017 progresses.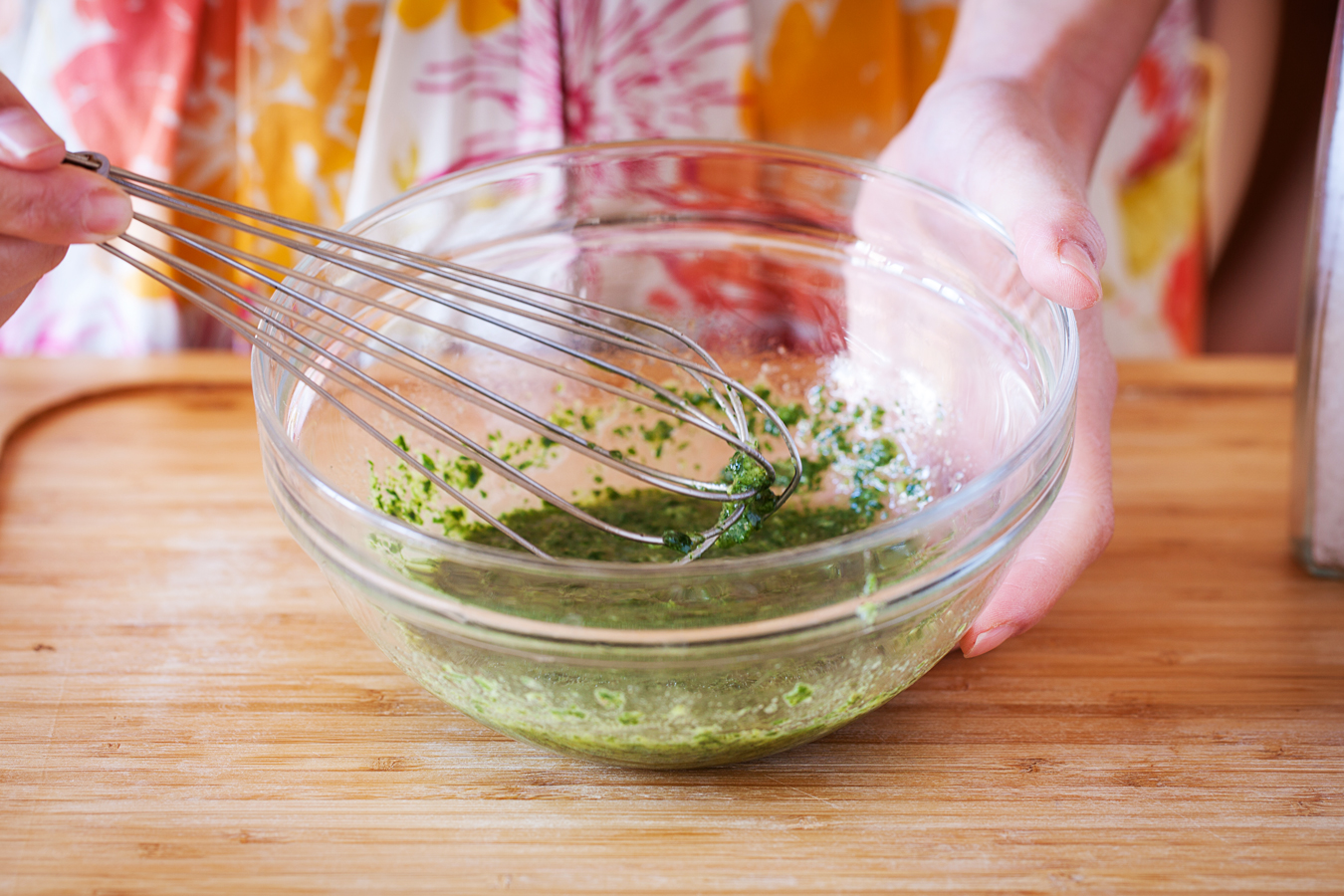 If you buy frozen salmon fillets in bulk like we do, it's even easier because the salmon's already portioned! We have this lemon and herb salmon for dinner at least once a week because it pairs well with practically anything – pasta, rice, vegetables – you name it! Most recently, I paired it with Lemon Israel Couscous with Dates and Walnuts.

The salmon comes out juicy and flaky and lemony and herby and delicious. All good things! I have a feeling this salmon will be added to your dinner rotation pretty soon :)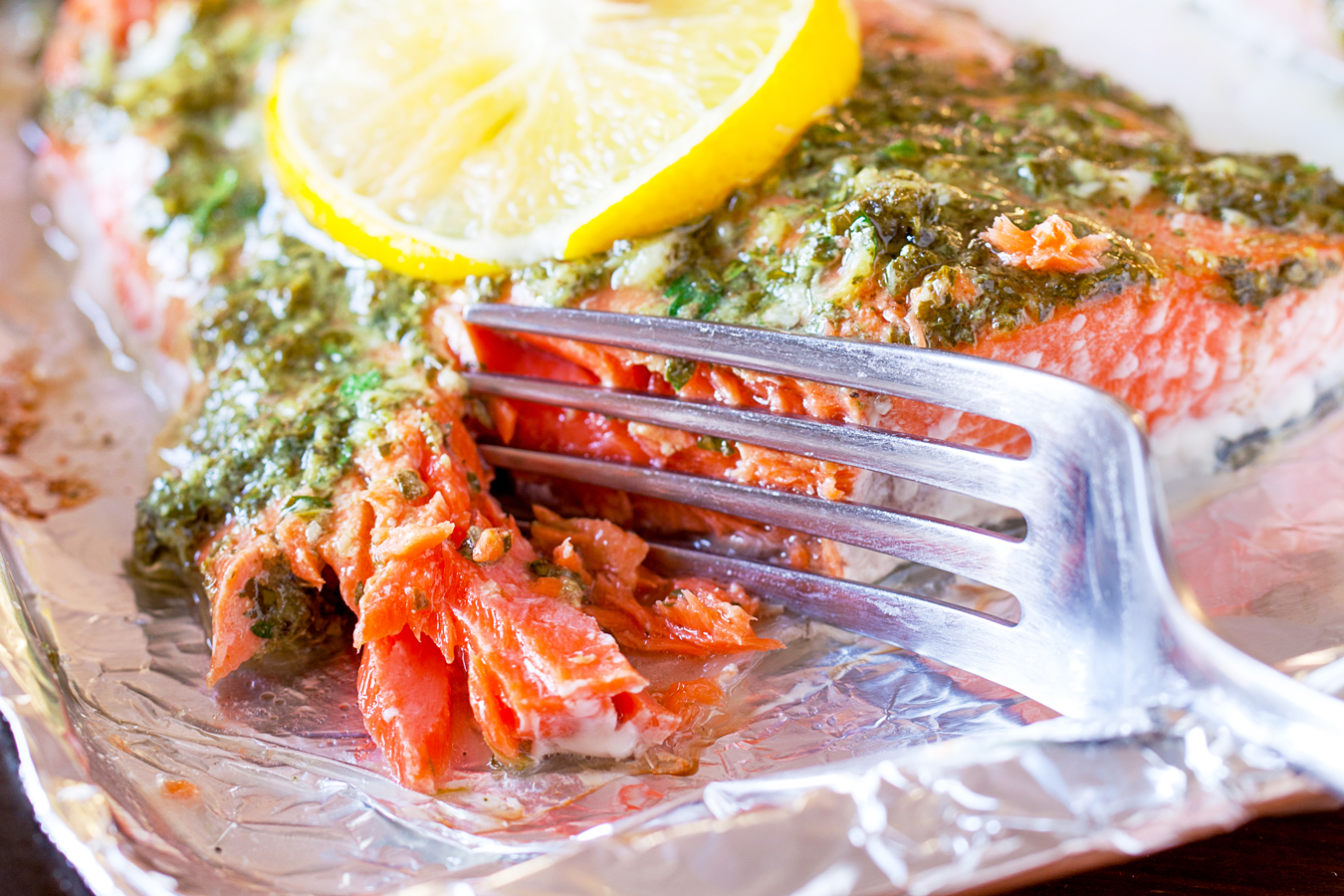 Once again, Happy New Year and cheers to a progressive year!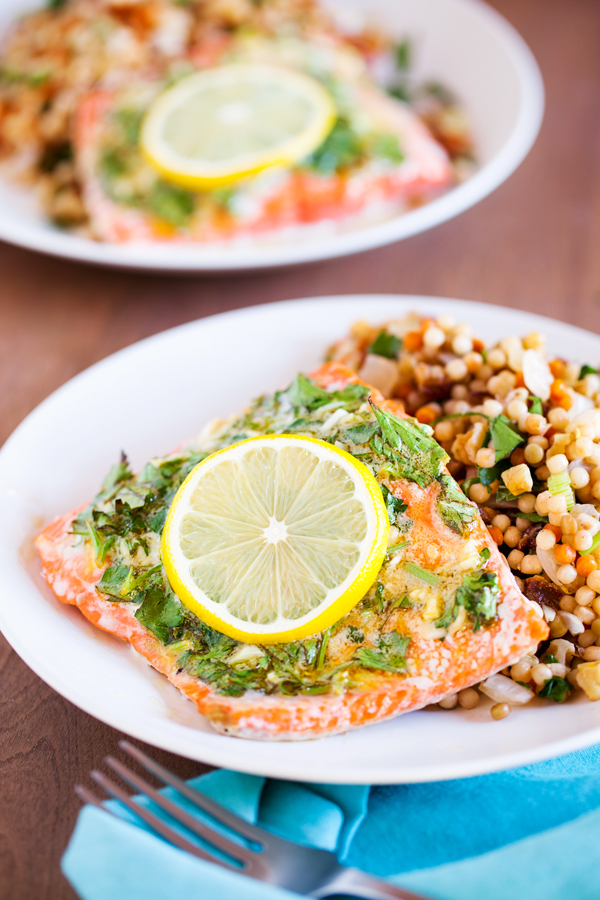 Click here for the Lemon Israeli Couscous with Dates and Walnuts served with this dish!