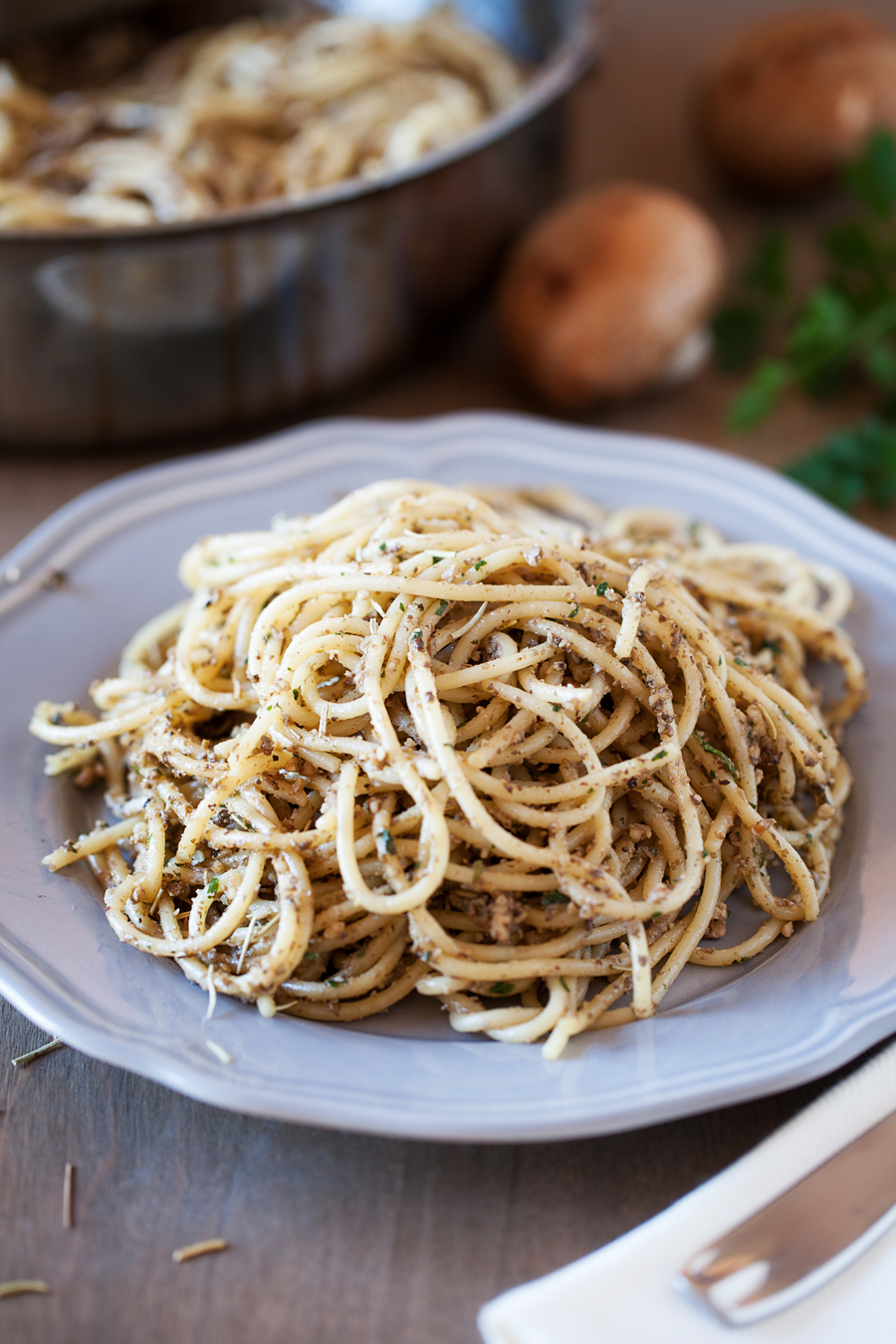 Today I bring you spaghetti with walnut and mushroom pesto. It's one of those recipes that is SUPER simple to make but can totally be spotted on a fancy schmancy restaurant menu.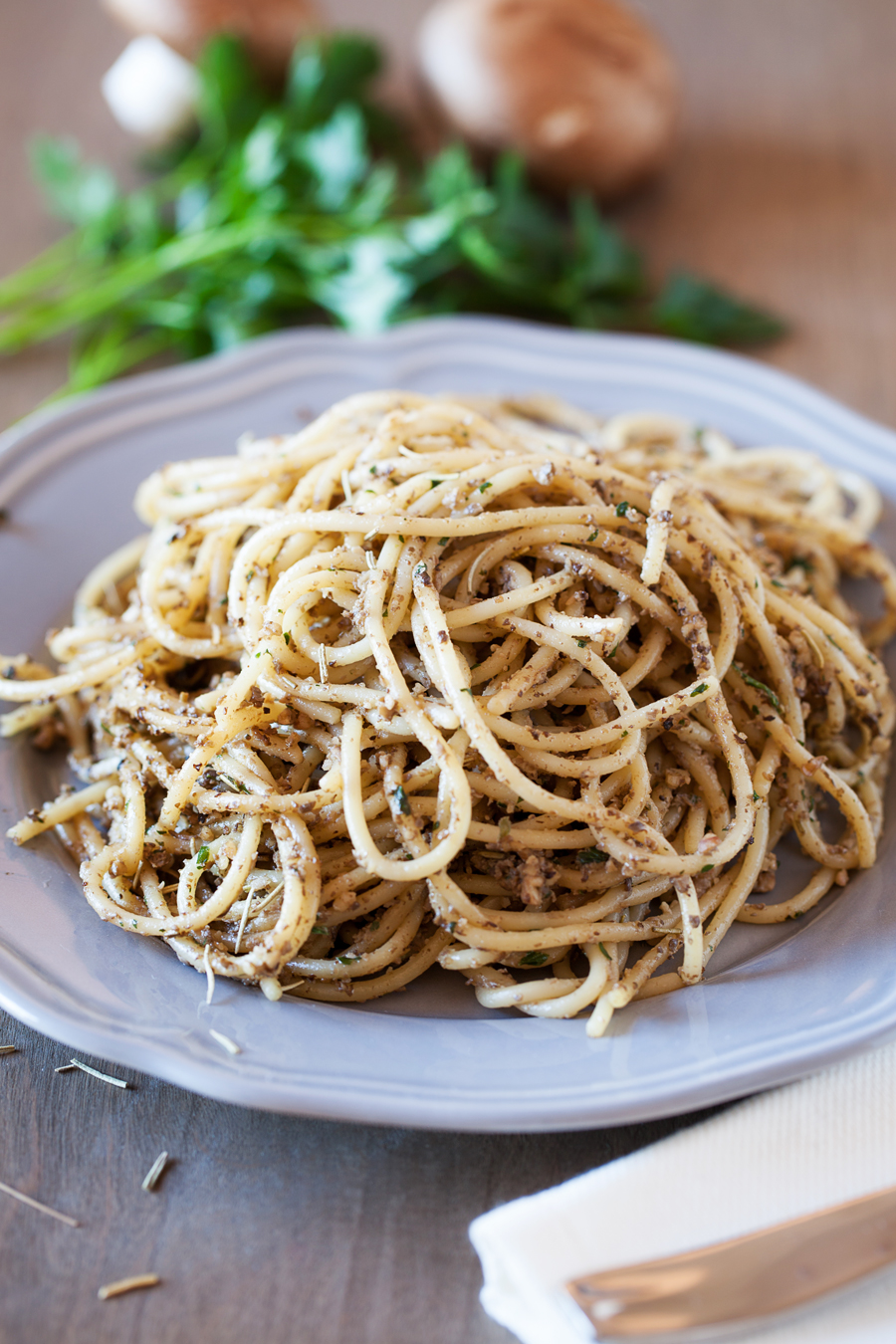 The stars of the pesto are walnuts, crimini mushrooms, and rosemary. The mushrooms and rosemary add a stunning earthy flavor and the walnuts add some texture and crunch to keep things interesting. Parsley and garlic play a supporting role in the background by adding a little pop of freshness. Why am I using so many show biz terms? Probably because I think this pesto and pasta combination is a production. It's that good!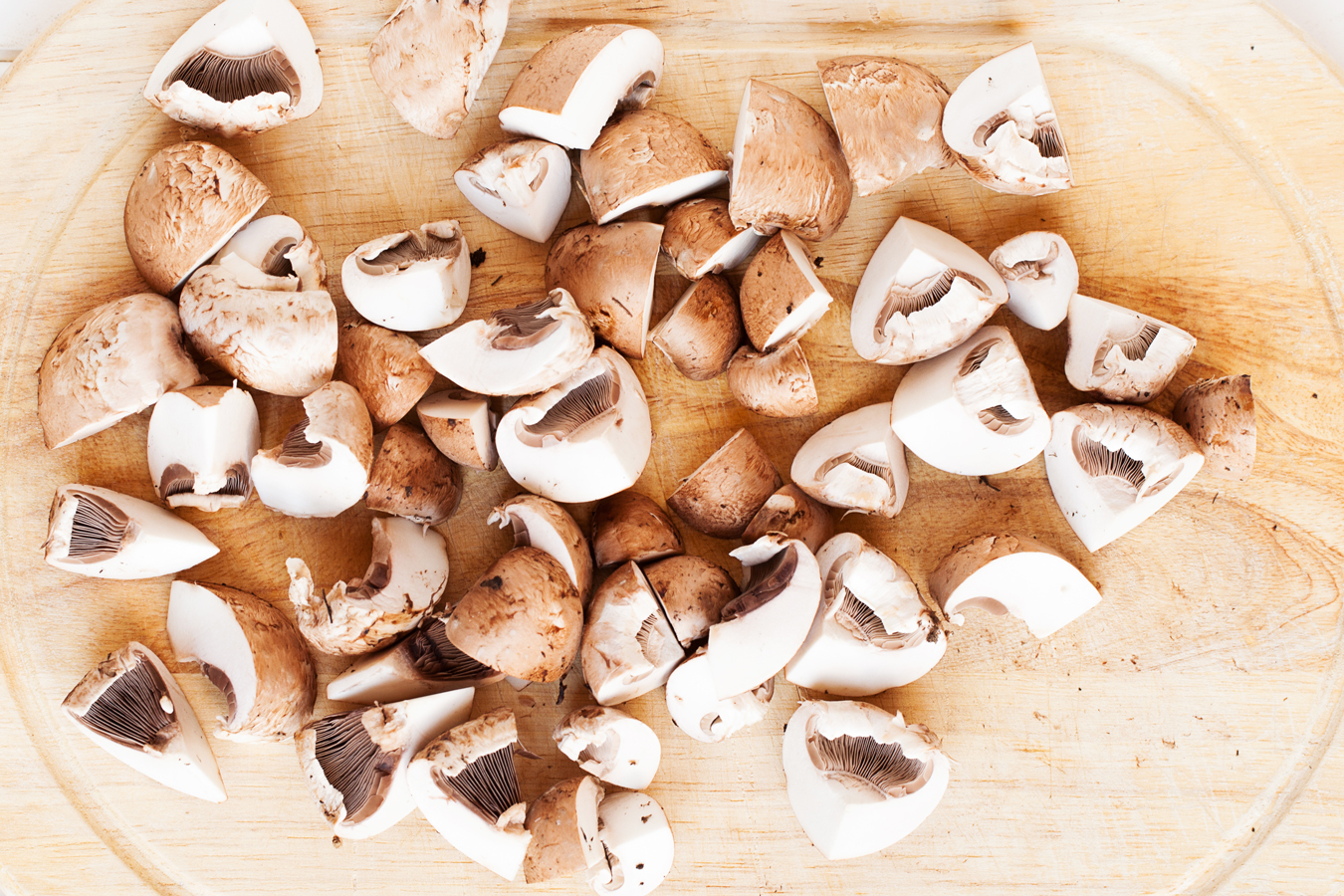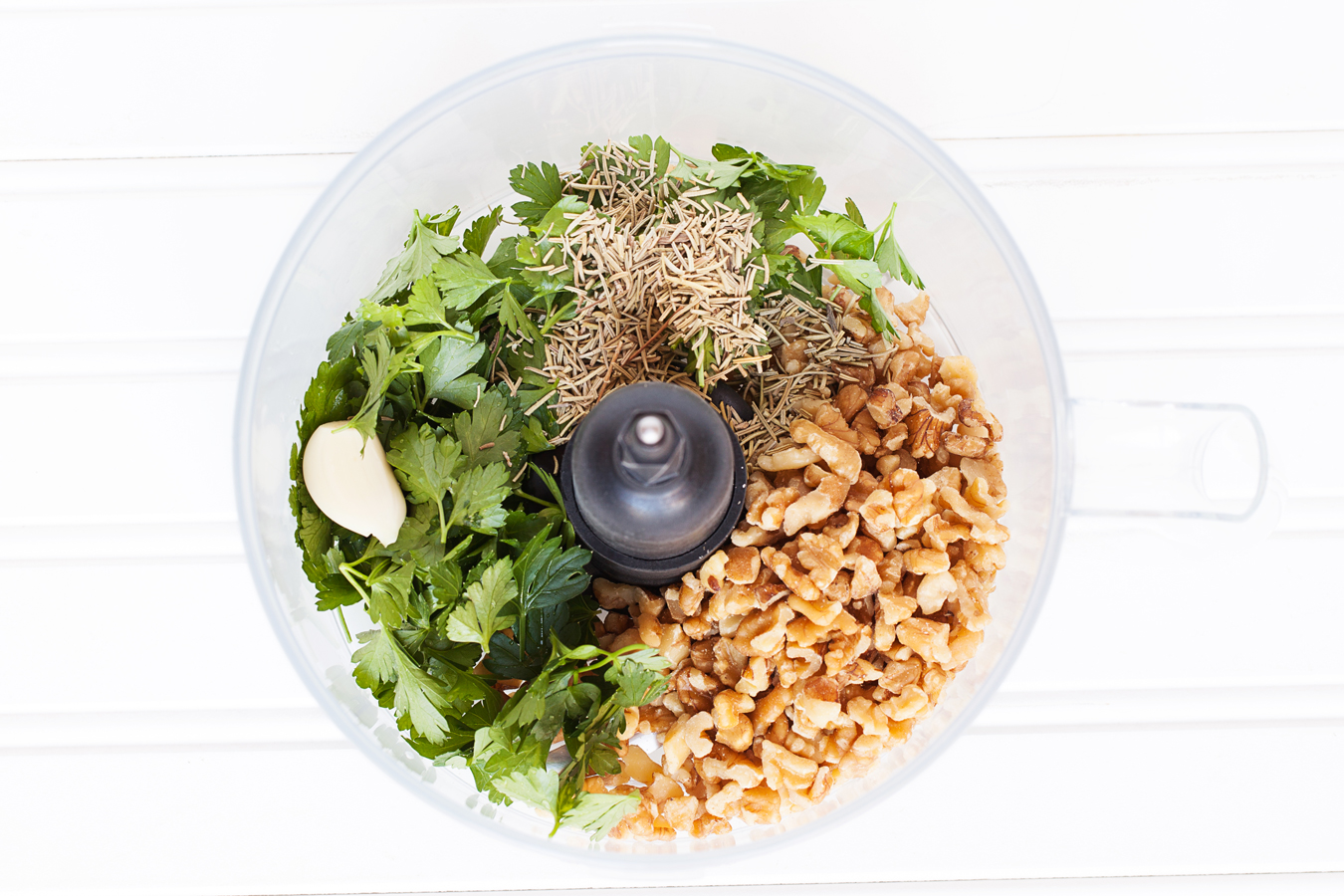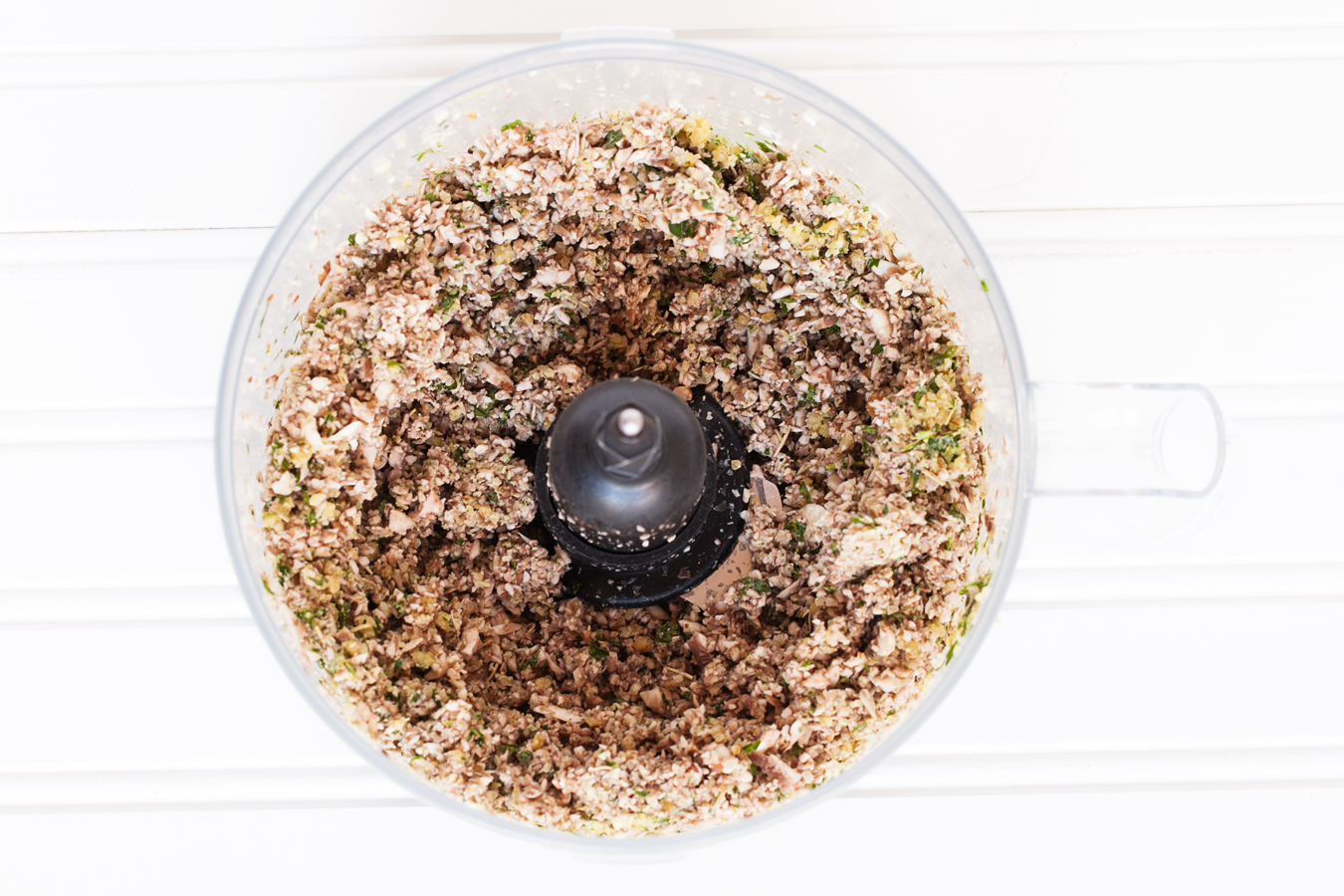 The pesto could not be easier to make too. Simply run the ingredients through a food processor, cook, and toss in some pasta. Dinner is served!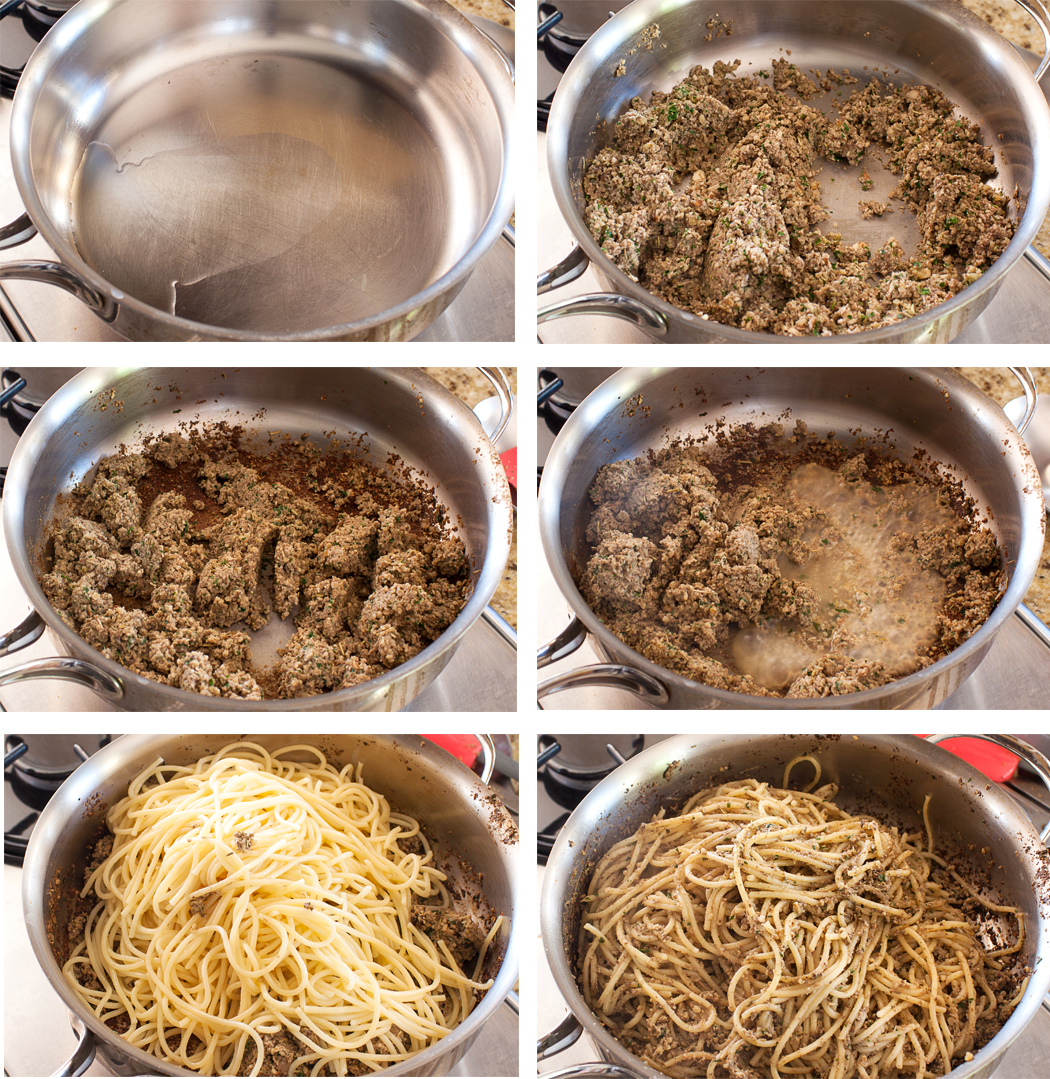 The pesto with pasta is terrific all by itself, but if you wanna get real fancy, pair it with a protein, say my baked lemon and herb salmon, or some greens. Perfection!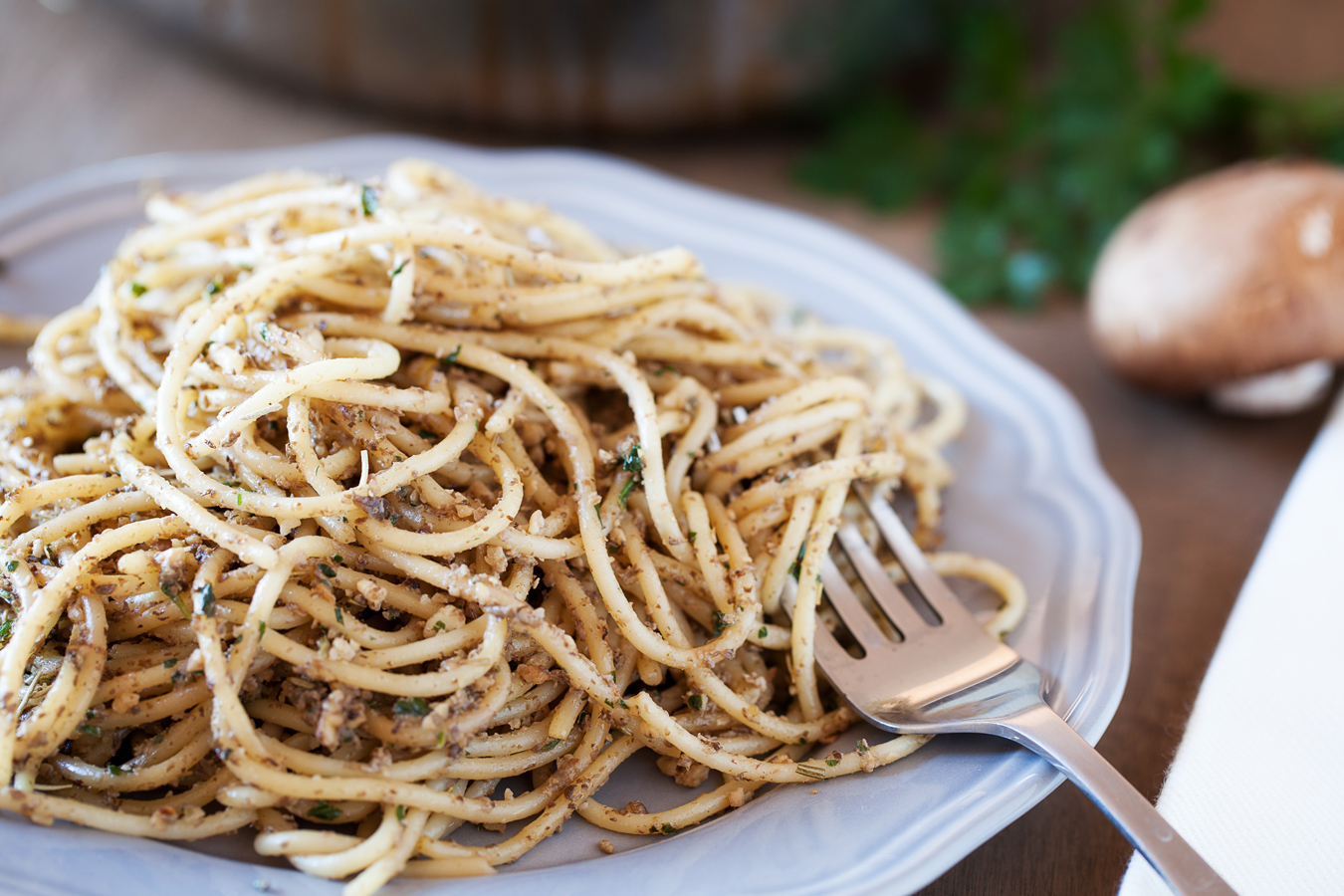 And there you have it – a fancy-schmancy-restaurant-worthy dish sure to be appreciated by those you cook for.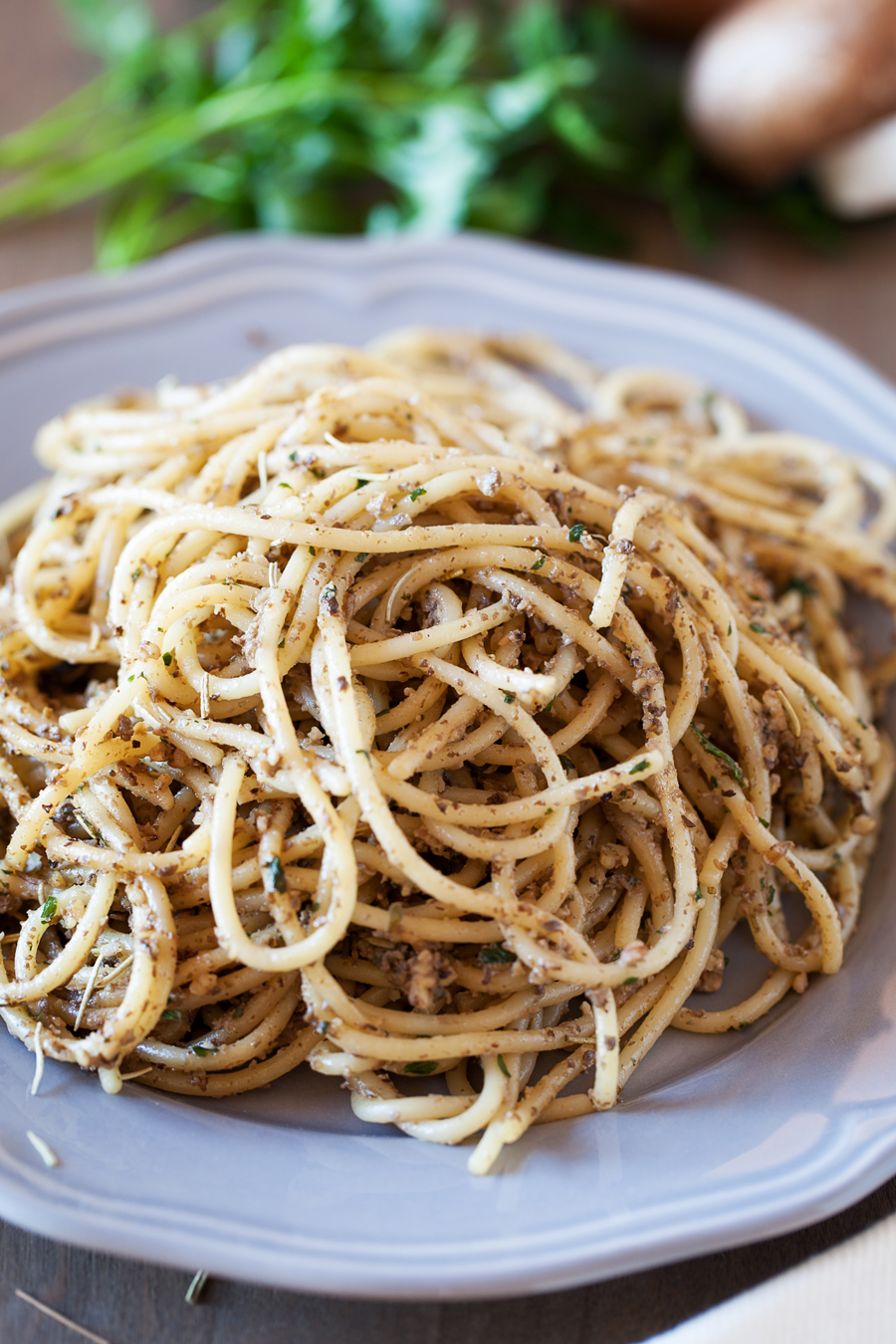 Walnut and Mushroom Pesto
Yields 4 servings
Printer friendly version
Ingredients
½ pound spaghetti or pasta of choice
5 tablespoons olive oil, divided
¾ cup walnuts, coarsely chopped
1 garlic clove
1/3 cup parsley, freshly chopped
½ tablespoon dried rosemary
1-1 ½ pounds crimini mushrooms, stemmed and quartered (about 2 containers)
Directions
Cook the pasta according to package instructions, reserving the pasta water while draining. Toss the drained pasta with 2 tablespoons of olive oil (to prevent sticking) and set aside.
Pulse the walnuts, garlic, parsley, and rosemary in the food processor until coarsely chopped. Add the mushrooms and pulse until the mushrooms are finely chopped, being careful not to turn it into a paste.
Heat the remaining oil in a 12-inch skillet over medium-low heat. Once the oil is shimmery, add the pesto and cook until browned.
Add the pasta and toss to coat. If the pasta and pesto seem dry, add the reserved pasta water, one tablespoon at a time until moistened. Serve immediately.
Adapted and modified from A Decade of Cooking the Costco Way