Bursting with strawberry flavor, this Strawberry Tart is loaded with fresh strawberries floating atop a melt-in-your-mouth pate sucrée crust.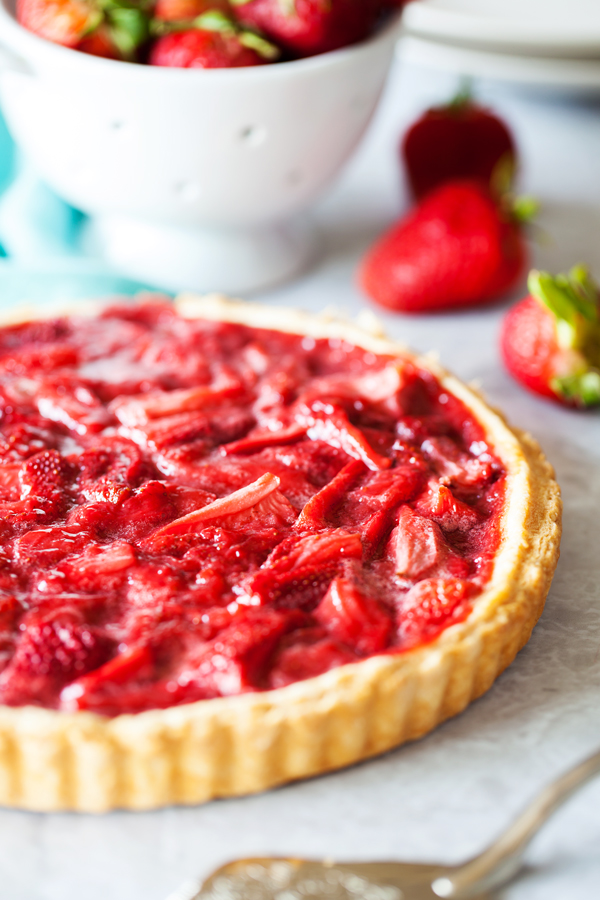 Pate sucrée (pronounced pat-sue-cray). Ever heard of it? It's a sweet dough used as a sturdy yet tender base for tarts. I've never had anything like it and when I made it for this Strawberry Tart, I had such a hard time finding the words to describe it.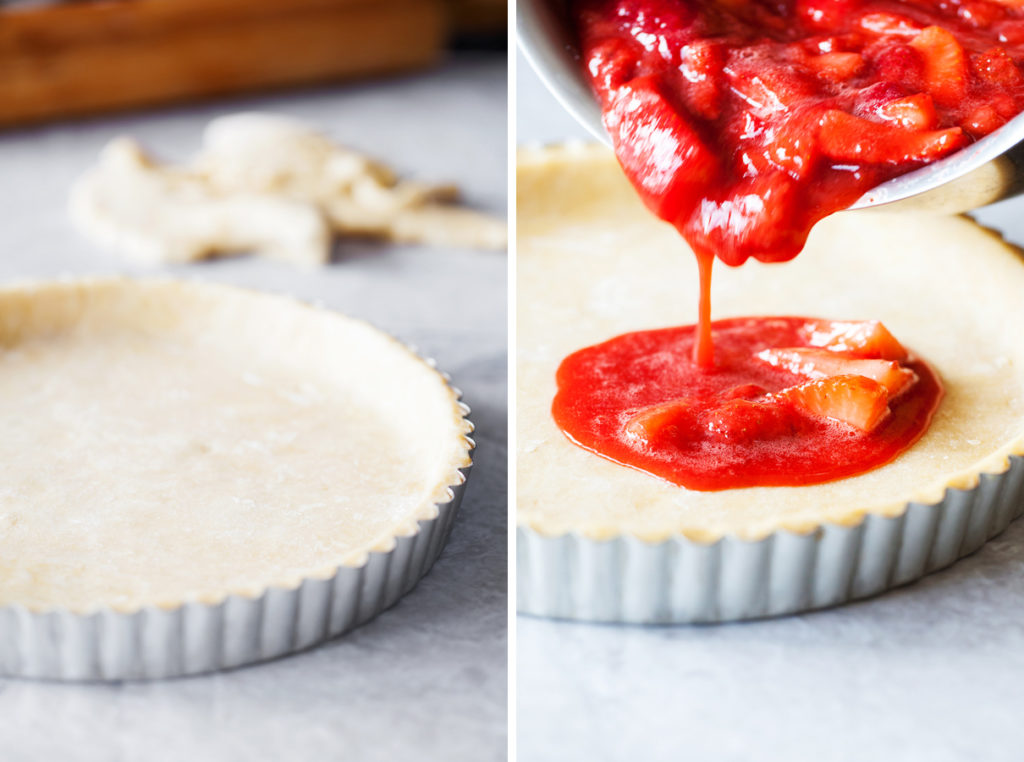 So, after Warren devoured a slice, I asked him to describe the crust. And, I stumped him. He suggested I turn to the interwebs to see how other experts describe it. So, I did. I turned to Serious Eats who describes it as having the "crumbly texture of a buttery sable cookie…and…tastes like shortbread but is able to support even the heaviest filling without falling to pieces." Spot on! And, Joy of Baking says it's, "rich and sweet pastry with a crisp cookie-like texture". Right again!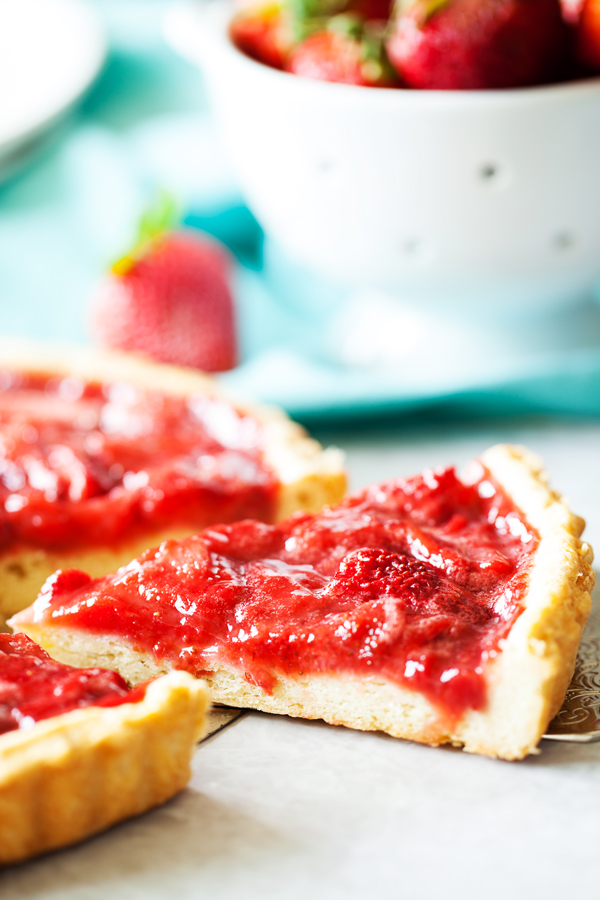 Not to mention, the dough handles like a dream. It rolls easily and isn't too sticky.
With the arrival of spring, and summer on the horizon, filling the pate sucrée with a strawberry filling seemed fitting. The filling is made on the stove-top with just a few ingredients. The heat basically does all the work, breaking down the strawberries and releasing all the juices.
I thought that the Strawberry Tart was so beautiful and can be equally enjoyed as a casual dessert or for a special occasion, say Mother's Day.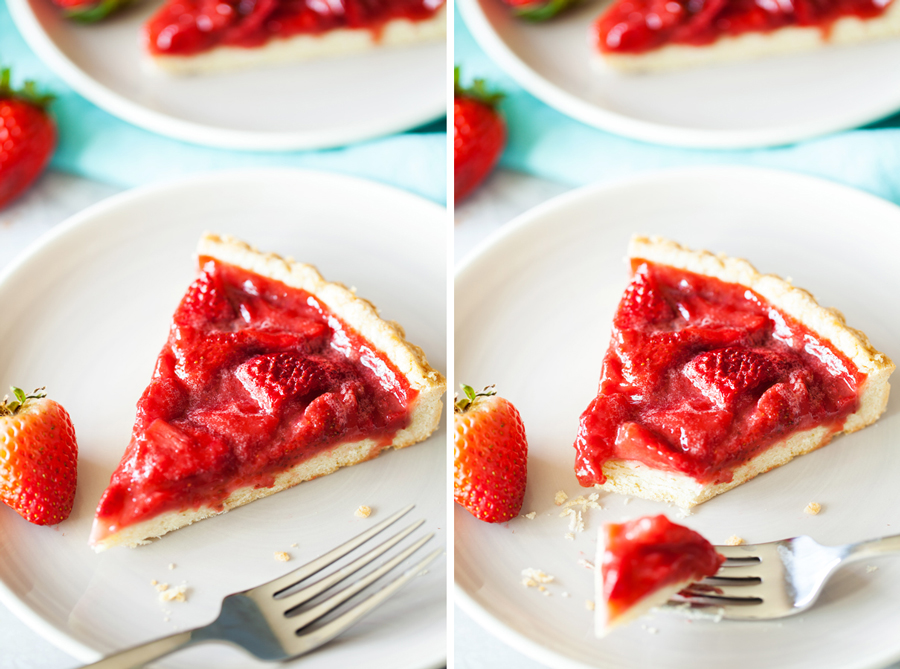 One last note. Although you can make all of it in one day, I like to make the dough for the crust the night before and let it chill in the fridge overnight. Then, the next morning all you have to do is roll it out and make the filling.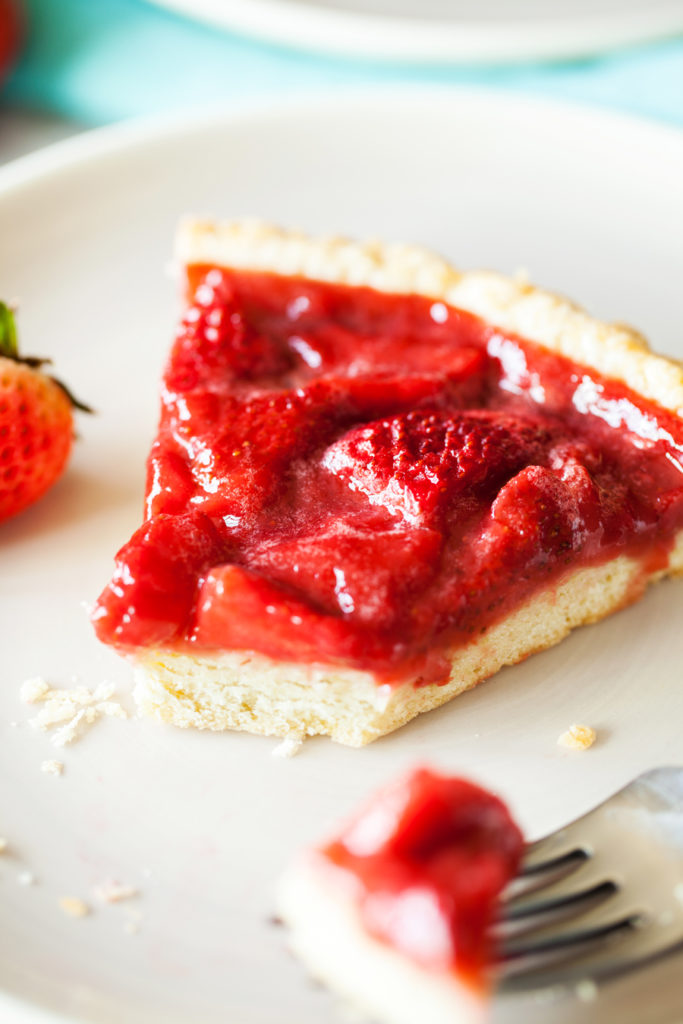 Lightly adapted from Sift Spring 2017.
Note: This page contains affiliate links that help make The PKP Way possible. Should you choose to purchase anything via those links, I will receive a small commission paid by Amazon, not you.