Spinach and cheese enchiladas are a healthier twist on a Mexican favorite. Spinach and cheese filling wrapped in a corn tortilla and doused with an authentic red enchilada sauce.
When I got into my teen years, after attempting and failing to make Mexican rice many times, I chartered into making my favorite Mexican dish – cheese enchiladas. Thankfully, making enchiladas wasn't nearly as frustrating as making Mexican rice, but it was a task nonetheless.
It came down to the sauce and the tortillas. My homemade red enchilada sauce will blow any store-bought sauce out of the water and is neck and neck with only the most authentic kitchens.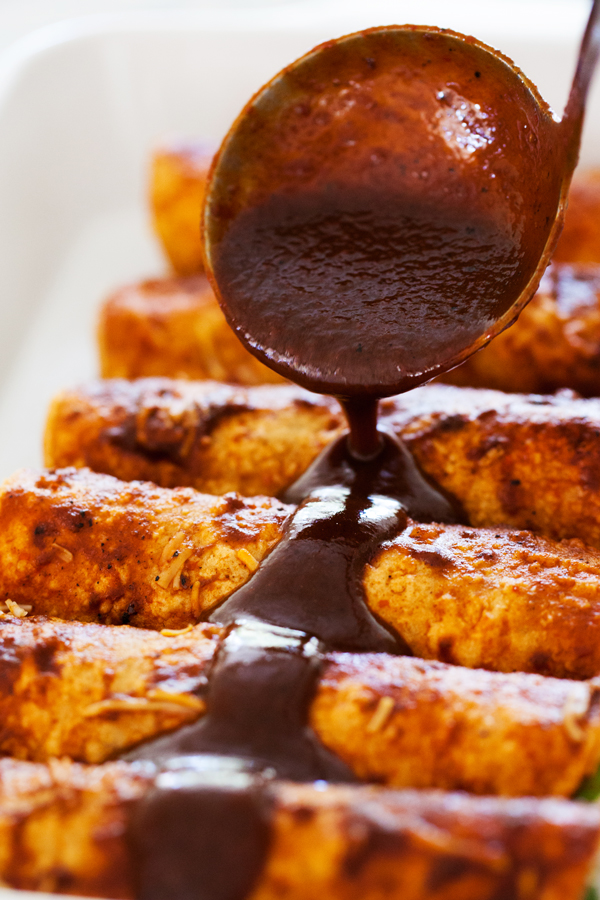 Using corn tortillas is a MUST. Flour tortillas will produce gummy and doughy enchiladas. Corn tortillas absorb the sauce and practically melt in your mouth!
For the filling, you can use whatever you'd like. In the past, I've filled them with only cheese, cheese and shredded chicken, but today, I'm sharing Spinach and Cheese Enchiladas.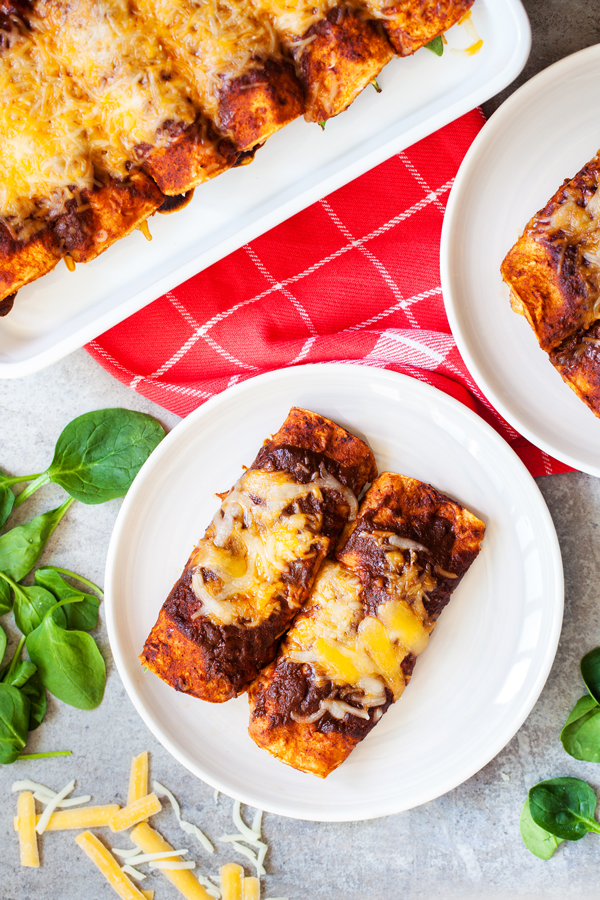 It is important to always, always, always cook corn tortillas before using them. This goes for all recipes calling for corn tortillas, not just enchiladas. Even if they're only being served on the side.
Cook the tortillas in a dry skillet over medium heat. Heat one side, then flip over and heat the other side. When the tortilla has opaque white spots and some brown spots, it's ready.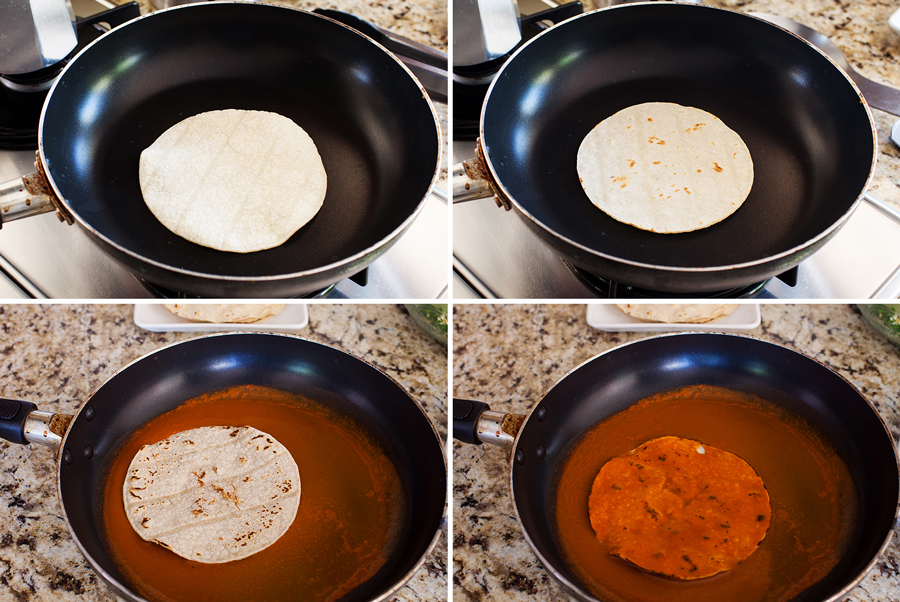 In the still hot skillet, but with the heat on low, add the sauce just to warm it up. Coat each tortilla in the sauce and spoon the spinach and cheese mixture down the center. Roll it up and transfer to a baking dish.


Once you've filled the baking dish, cover the enchiladas with more sauce and top with cheese.
Cover with foil and bake until the cheese has melted to gooey perfection.
Enjoy with a side of pico de gallo, Mexican rice, or go crazy with nacho bites!