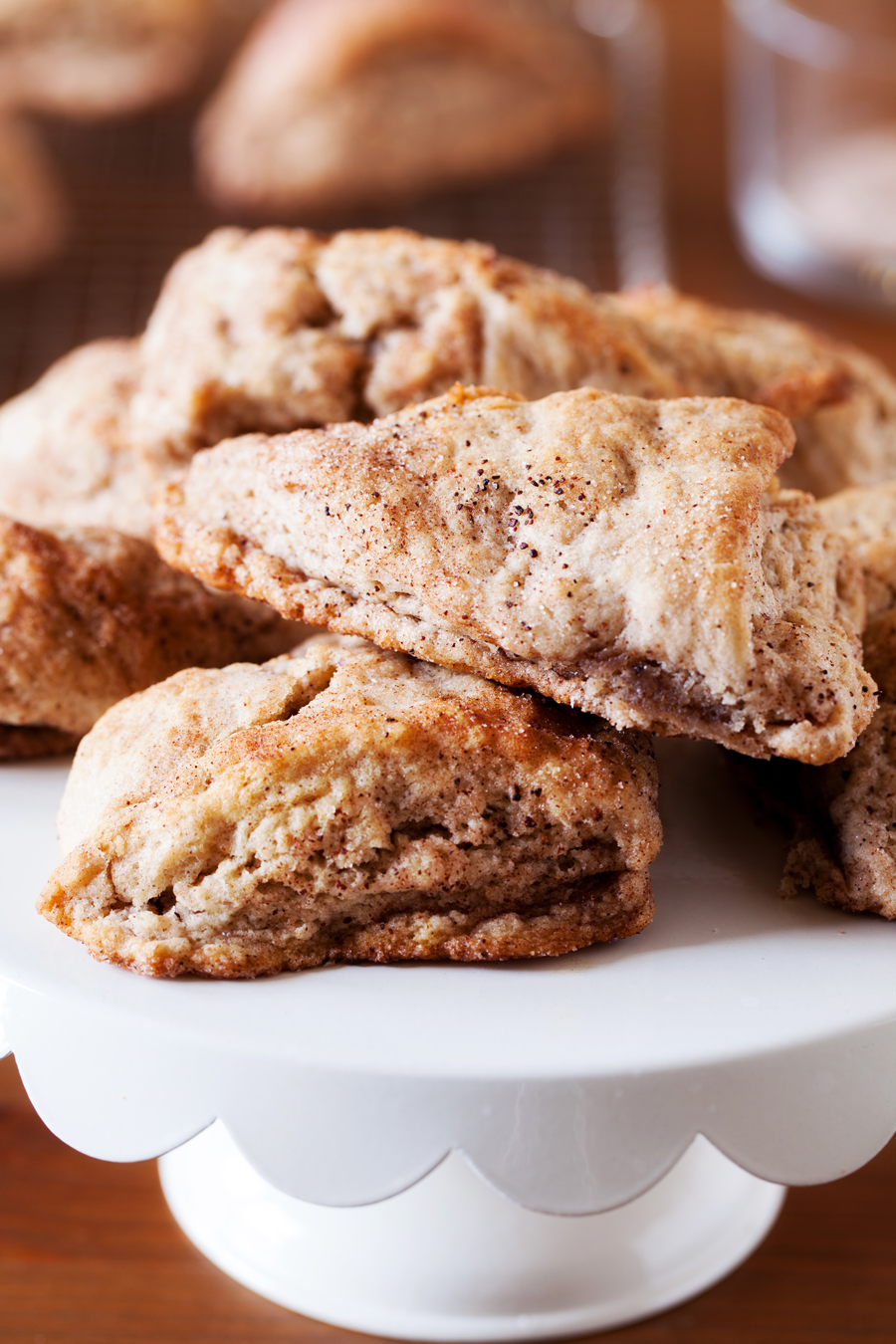 I had a hankering for some snickerdoodle cookies the other day, but seeing that cookie season just past it just didn't seem appropriate and a little too indulgent, ya know what I mean? Of course that reasoning didn't drive the craving away, so I sought a way to make snickerdoodles a year-round-acceptable treat. And, out came snickerdoodle scones!
Scones are nothing new around these parts. I love how quickly and easily they are to whip up and have fresh in no time at all. And, since it's so important to maintain a cold dough to ensure the butter doesn't melt so that you're guaranteed to have flaky scones, there's no need to plan ahead to bring any ingredient to room temperature. SCORE!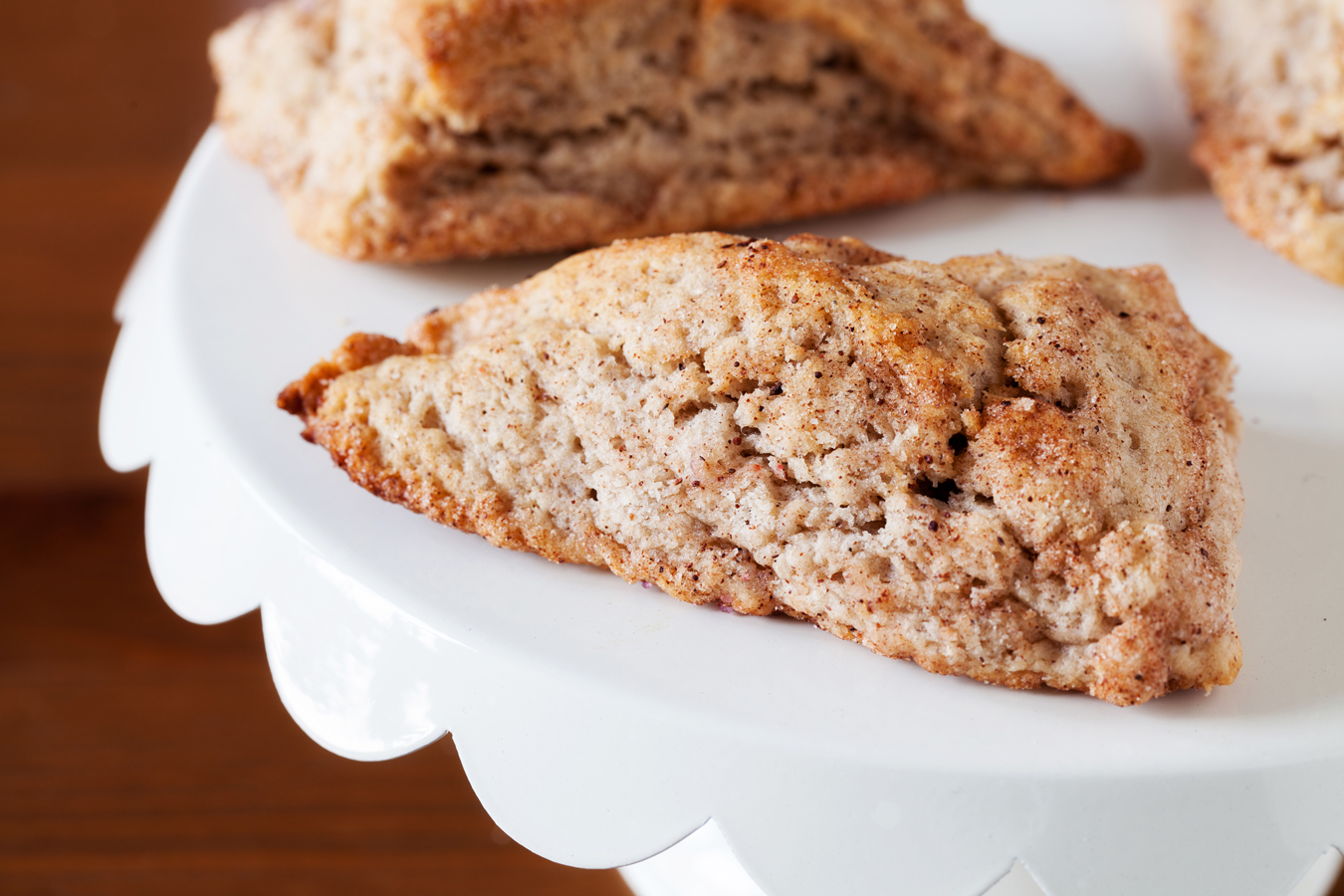 These snickerdoodle scones are based off the dough from my apple scones, except for a slight adjustment in cream added to account for the moisture lost from the absence of apples. Aside from that, the only difference is dipping the scones into a cinnamon and sugar "bath" before baking. Let's talk about the cinnamon. I used Saigon cinnamon, a Vietnamese cinnamon characterized as a spicier and stronger cinnamon. If you can find it, it will definitely add a PUNCH of flavor. If not, regular cinnamon is fine too. It's all I had on hand after I depleted my regular cinnamon stash :)
What I love about these scones is that they're even better heated up on subsequent days. I like my scones crunchy on the outside and soft on the inside, so I leave them out uncovered and when I'm ready to eat them, I just toast them for a couple minutes in the toaster oven. Yum! Just like the day I made them. If you like your scones soft, simply store them in an airtight container at room temperature and the scones will soften up.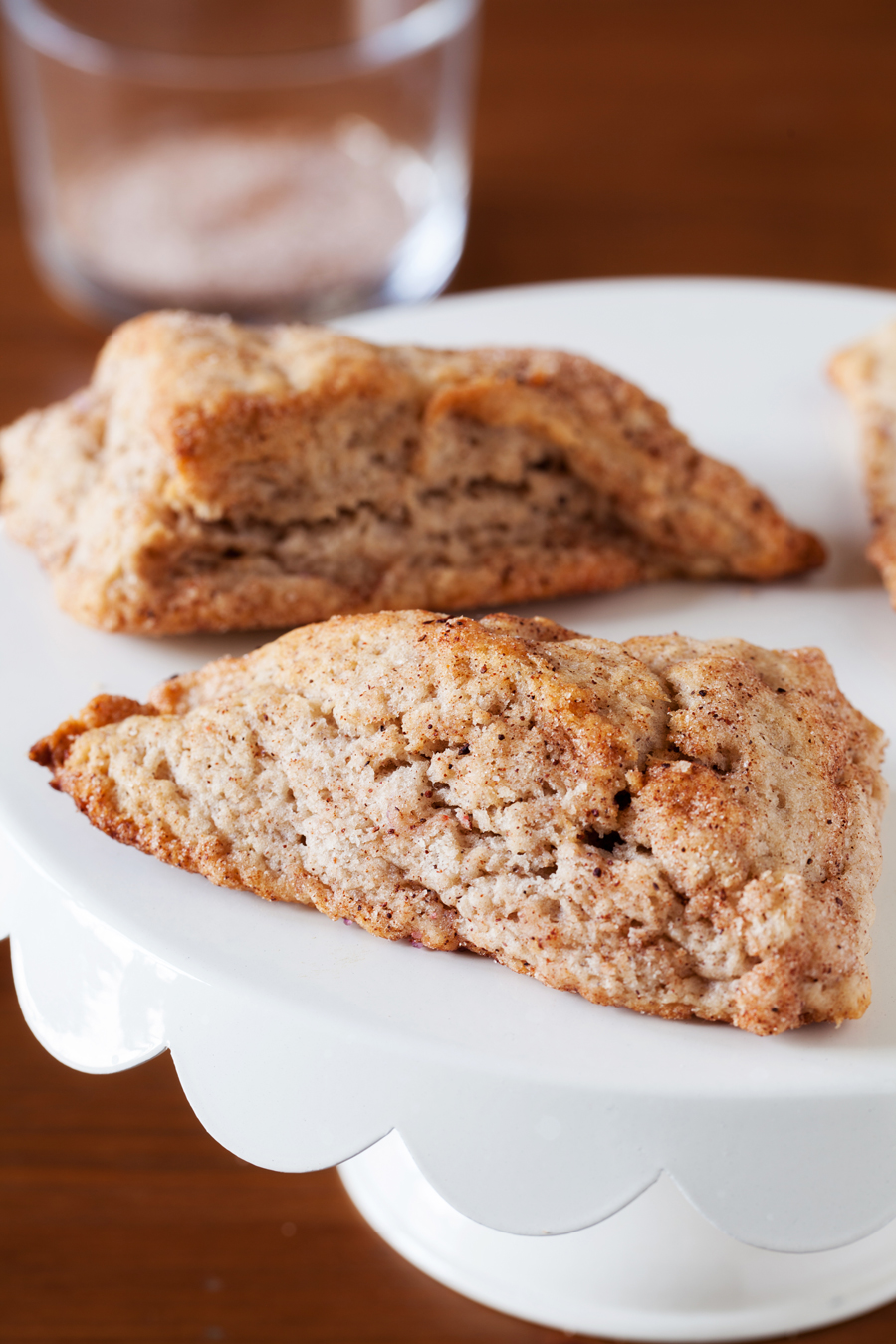 These scones have been so handy to have around. I've eaten them when I wanted a slightly sweet snack during the day and while I'm cooking breakfast :) Yes, sometimes eggs and potatoes just take too long to cook and I'm hungry! And with that, I urge you to whip up a batch of your own and spare everyone from your hanger wrath.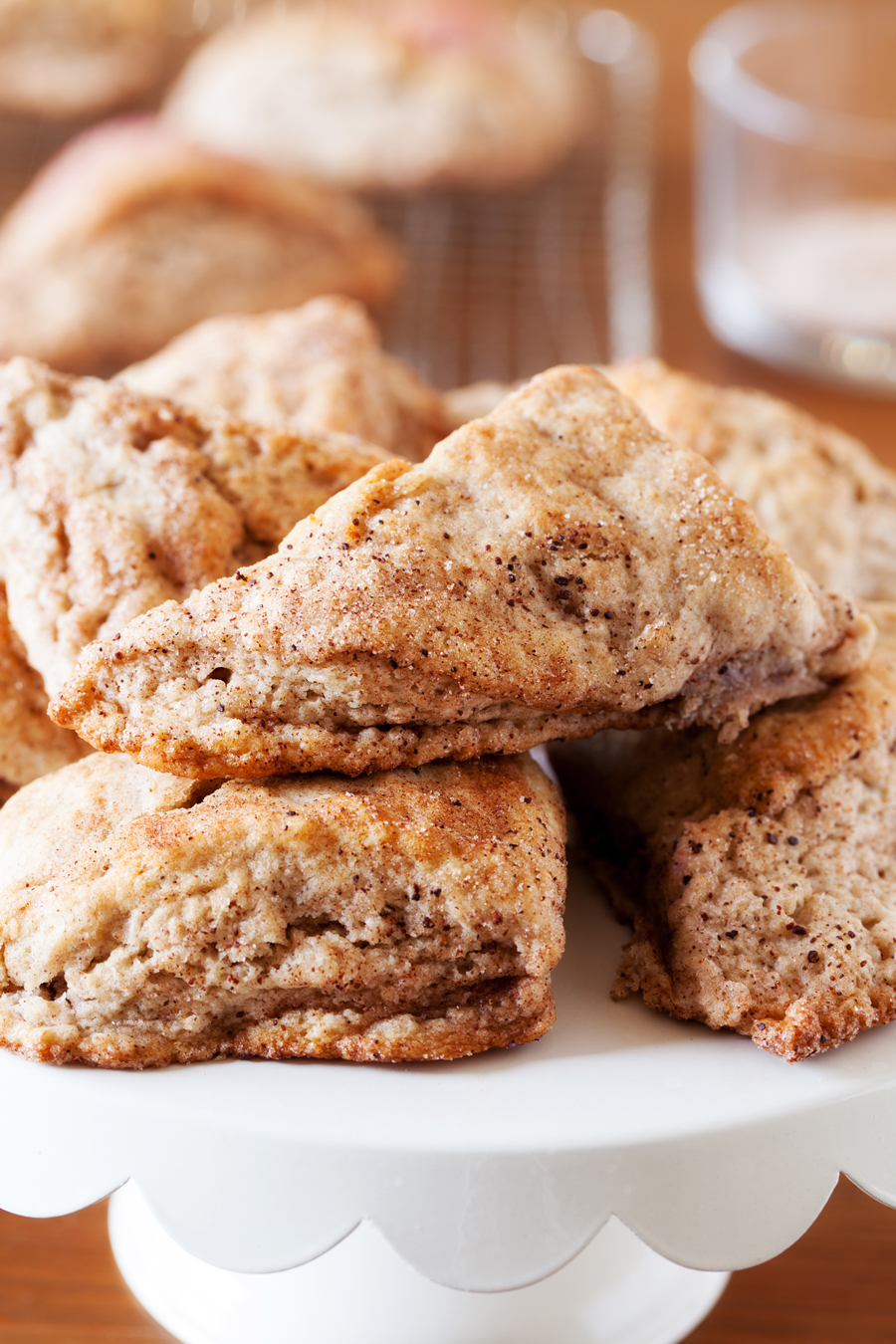 Snickerdoodle Scones
Yields 8 scones
Printer friendly version
Ingredients
2 teaspoons ground cinnamon, divided
2 cups (10 ounces) all-purpose flour
2 tablespoons packed light brown sugar
1 tablespoon turbinado sugar (aka Sugar in the Raw)
1 tablespoon baking powder
¼ teaspoon ground nutmeg
6 tablespoons salted butter**, diced into cubes, and stored in the freezer until ready to use
1 ¼ cup heavy cream
Coating
¼ cup granulated sugar
1 tablespoon ground Saigon cinnamon*
Directions
Preheat the oven to 450 degrees Fahrenheit and adjust the oven rack to the middle tier. Line a baking sheet with parchment paper or silicon mat.
In a food processor, pulse together the cinnamon, flour, sugars, baking powder, and nutmeg until uniform.
Add the butter and pulse until pea-sized pieces form.
Transfer the dough to a large mixing bowl and pour in the cream. Mix with a rubber spatula until a sticky dough forms.
Shape the dough into an 8-inch rectangle. Divide and cut the dough into 4 squares. Cut each square in half, diagonally to create a wedge.
In a shallow bowl, combine the ingredients for the coating.
Coat all sides of each wedge in the cinnamon and sugar coating mix. Transfer each wedge onto the prepared baking sheet, spaced 1-inch apart.
Bake for 12-15 minutes, rotating the sheet half-way, or until golden brown***.
Allow the scones to cool on the baking sheet for 10 minutes before transferring onto a cooling rack for another 5 minutes. Serve warm.
Notes
*If Saigon cinnamon is not available, use regular cinnamon
Storage and reheating
For soft scones inside and out, store in an airtight container at room temperature. For a crunchier exterior and soft interior, store the scones uncovered at room temperature. Scones will keep for up to 5 days. Reheat in a toaster oven for 2 minutes.