A tart and juicy blackberry filling topped with a secret-ingredient topping makes this Small Batch Blackberry Cobbler the perfect sweet treat at your next intimate gathering.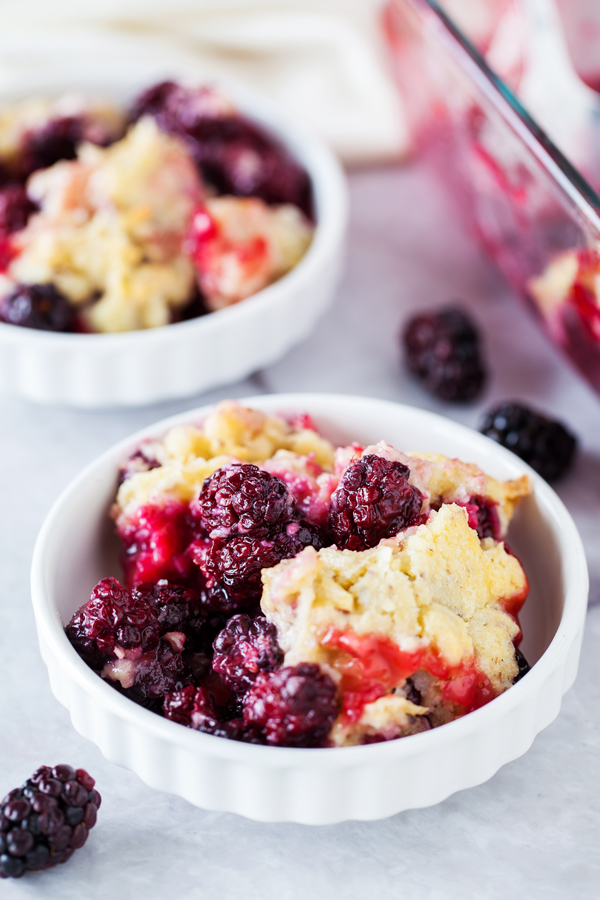 There are plenty of Cupcakes for Two Recipes around these parts, so I thought it's time I share other small batch desserts, beginning with this Small Batch Blackberry Cobbler.
The blackberry filling is deliciously tart, in part due to some lemon zest and freshly squeezed lemon juice. Not to mention, I just LOVE the color it imparts after it comes out of the oven and the delicious juices that ooze out.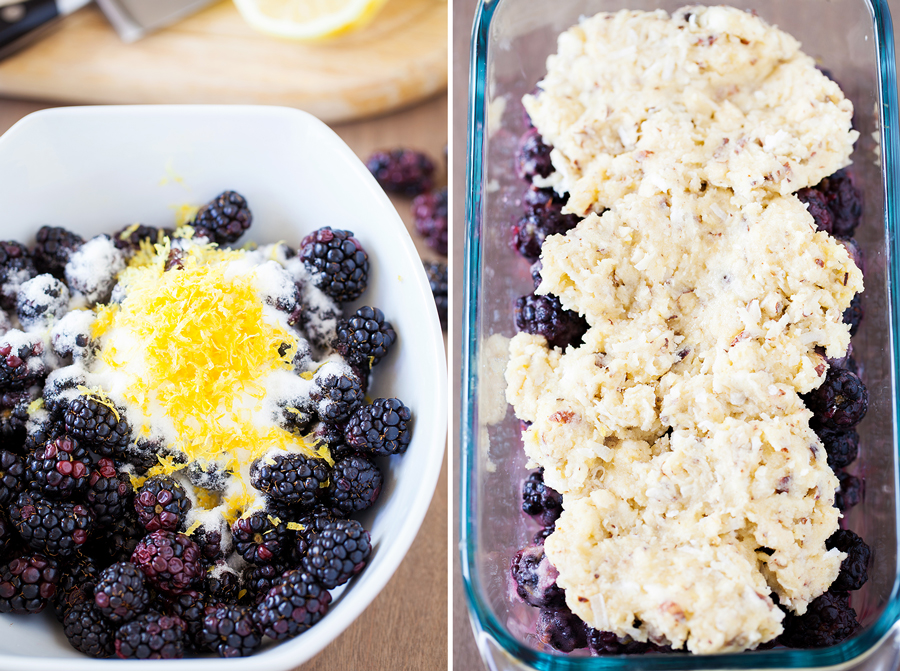 As for the topping, it's sturdy enough to not get soggy when baking yet soft enough to soak up the blackberry juices. To make the topping even more interesting, special, and of course, delicious, I added chopped hazelnuts. Who doesn't love hazelnuts? It makes all the difference and I would strongly encourage you not to skip it.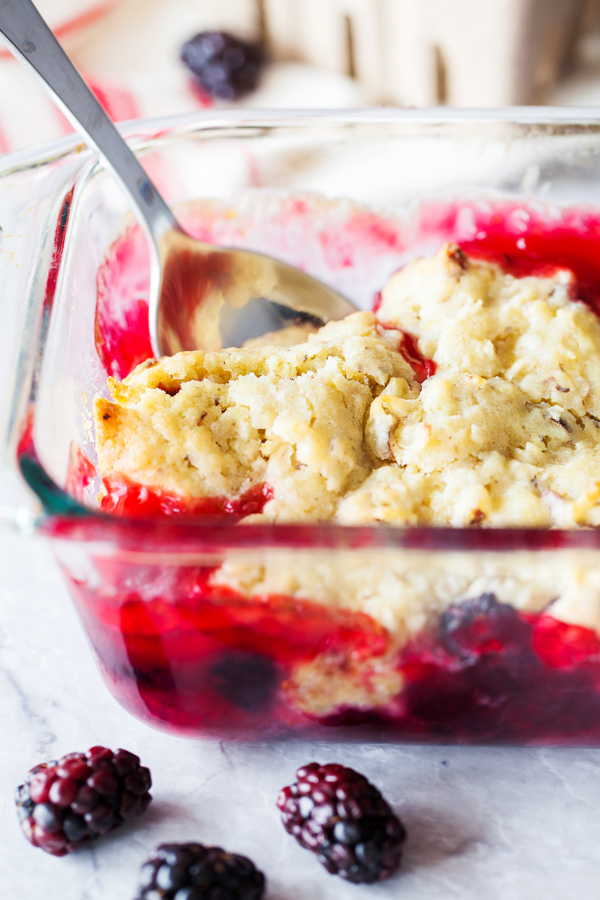 If divided properly, this Small Batch Blackberry Cobbler can be divided into four servings, but at my house we split it between the two of us ;) Don't judge. With Mother's Day coming up this weekend, serve it up as a sweet treat after brunch and everyone can scoop out as much or as little as they want.
Whether you serve it a la carte or a la mode, this cobbler will make a beautiful dessert at your celebration with very little effort.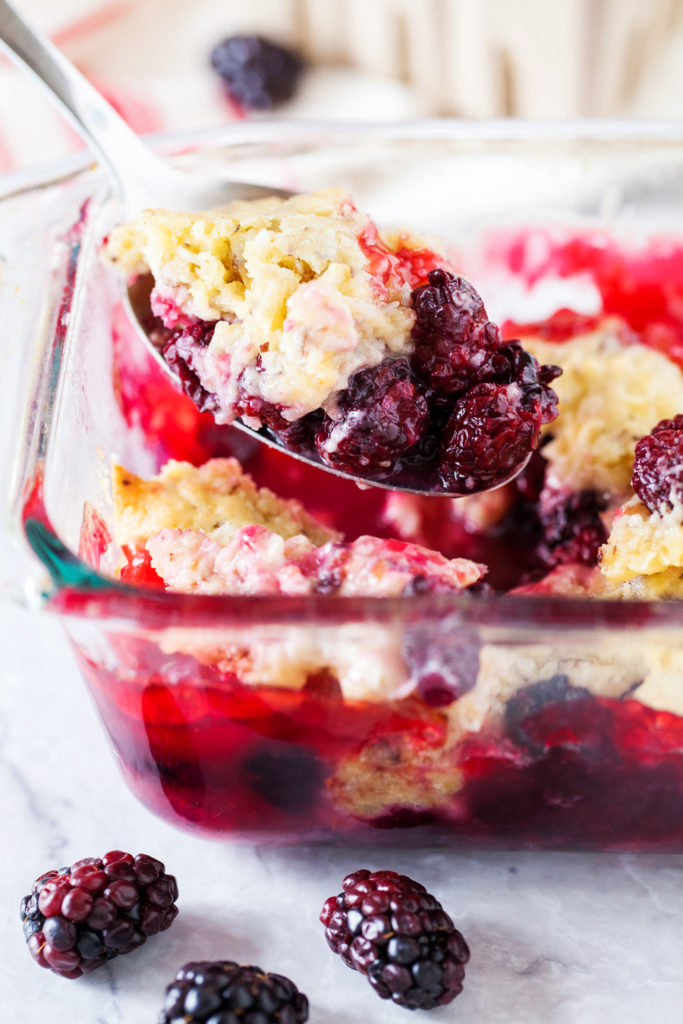 Note: This page contains affiliate links that help make The PKP Way possible. Should you choose to purchase anything via those links, I will receive a small commission paid by Amazon, not you.