Rosemary Dinner Rolls use fresh rosemary in an easy to handle dough for an incredibly fragrant and beautiful dinner roll.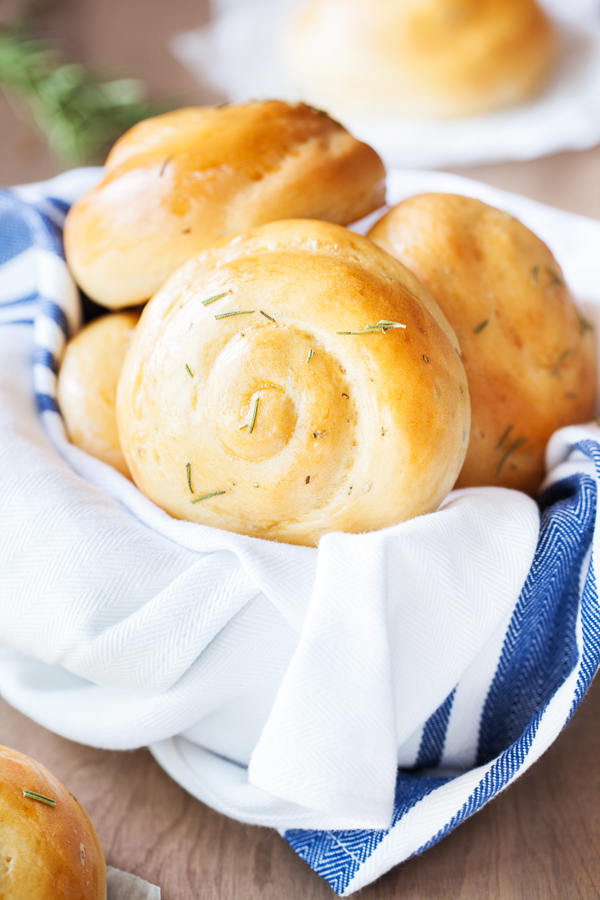 At the beginning of summer, we added two rosemary plants to our household. With my black thumb, I didn't expect them to last long, but I was hopeful :) It's been about six weeks and I'm happy to say they're still alive! I wouldn't say thriving, but I actually have fresh and fragrant rosemary in my garden.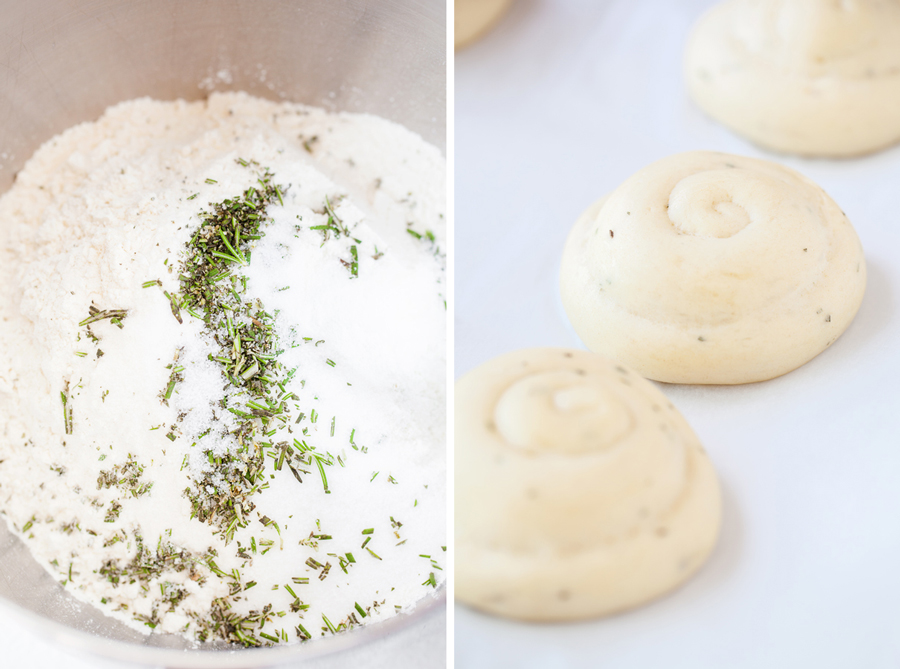 Naturally, I needed to use them in a recipe and rather than go with rosemary potatoes, I chose these Rosemary Dinner Rolls. Let the record show that I have not turned my back on my white bread rolls. Those are still one of the best rolls ever! I'm simply broadening my horizons.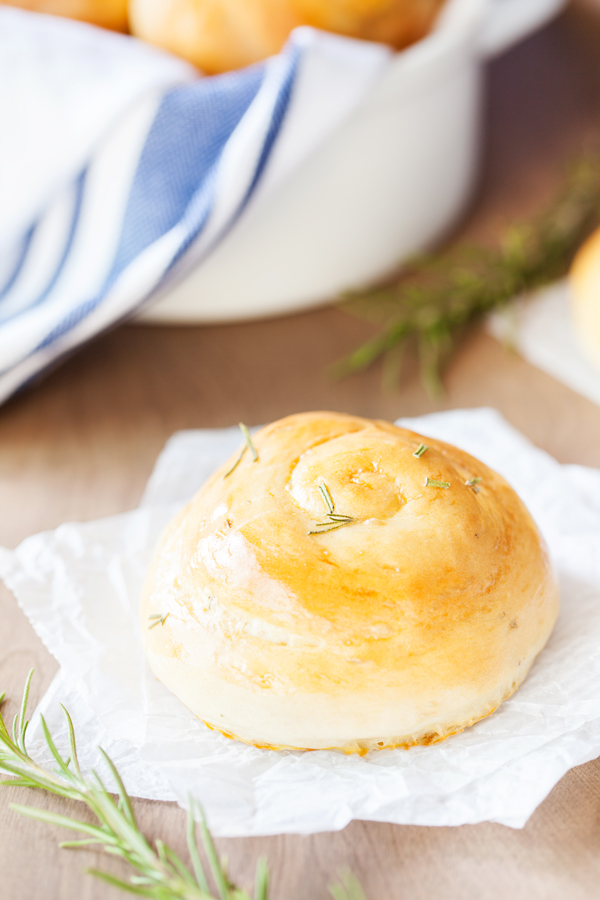 The recipe uses fresh rosemary, which makes for an incredible aroma. And I just love how the scroll design dresses these rolls up and how it can make fancy any dinner table.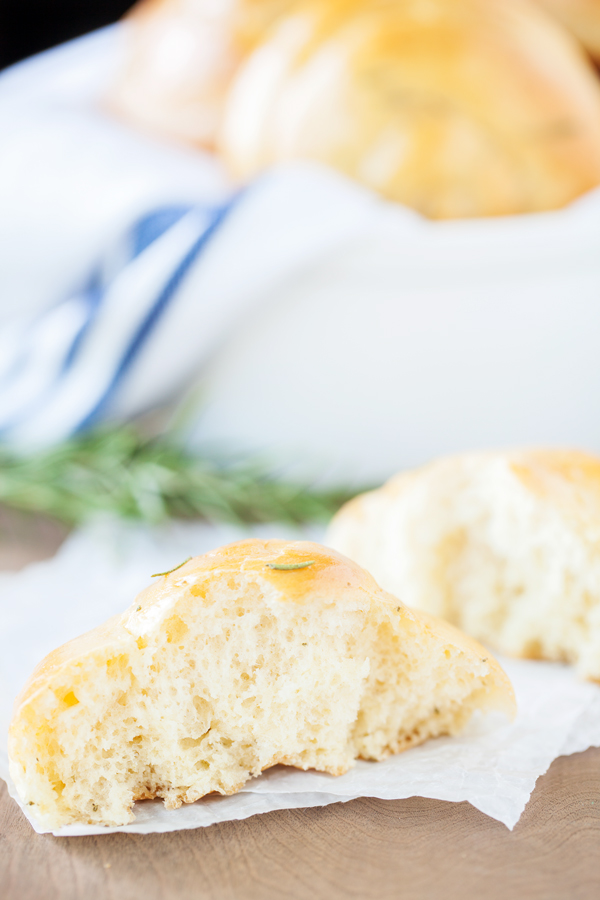 Like a lot of my yeast dough recipes, this one's equally easy to handle, so you can put your yeast-fearing mind to ease. Form the scrolls after the first rise and let it rise a little longer. Then, brush with an egg wash to get that beautiful golden color.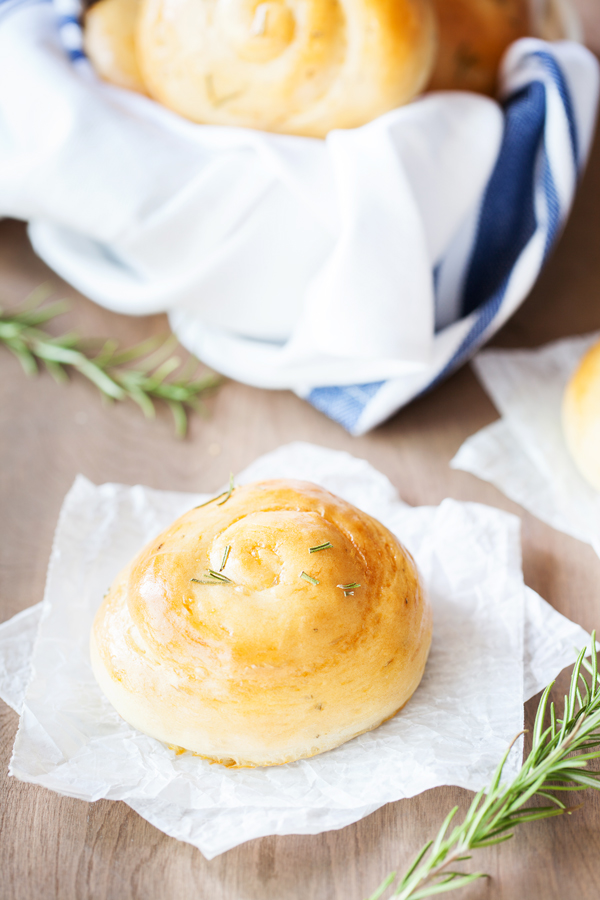 I love keeping these Rosemary Dinner Rolls hidden in my kitchen until it's time to eat. Everyone at the table is so surprised and impressed when I finally present them! It's so fun to see their reactions.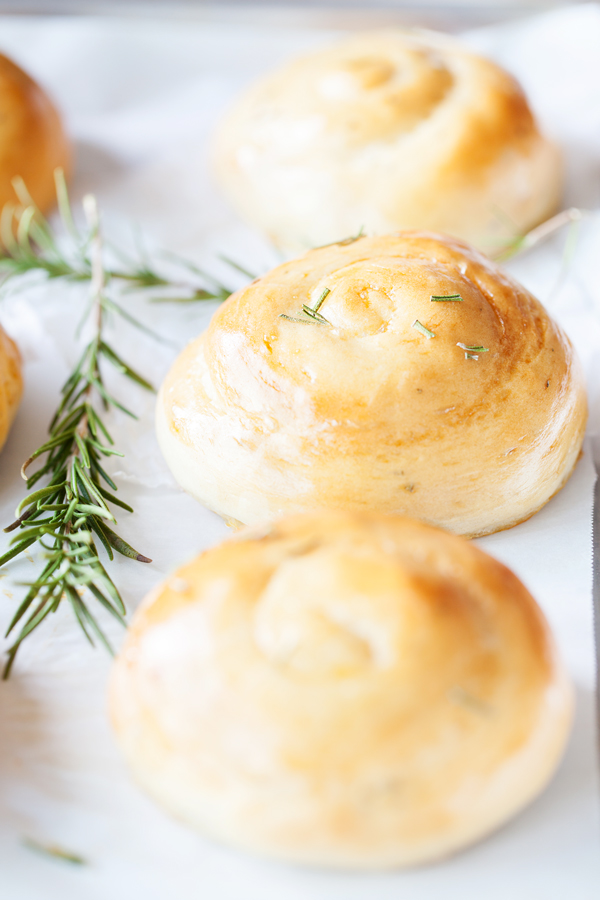 Tools to help you succeed
Plastic pan or bowl scraper – I used this to help transfer every last piece of dough from the bowl. It acts as an extension of your hand, so you don't have to deal with dough under your fingernails!
Metal dough scraper – I used this to easily and cleanly cut through the dough when measuring out each roll.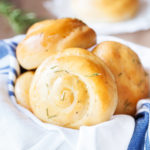 Rosemary Dinner Rolls
Calories per Serving
:
168
kcal
Ingredients
2 1/4

teaspoons

1 package active dry yeast

1/4

cup

warm water, 110° to 115°

3

cups

bread flour

2

tablespoons

sugar

1

tablespoon

minced fresh rosemary, divided

3/4

teaspoon

salt

2/3

cup

warm milk, 110° to 115°

1

large egg

1/4

cup

vegetable oil
Egg wash
1

large egg

2

tablespoons

milk
Instructions
In a small bowl, sprinkle the yeast over the water and stir to dissolve. Set aside.

Add the flour, sugar, 2 teaspoons of rosemary, and salt to the bowl of a stand mixer. Whisk to combine.

Add the milk, egg, and yeast mixture. With the dough hook on medium speed, knead the dough until combined. Slowly add the oil and continue kneading until the dough becomes soft, pulls away from the sides of the bowl, and is no longer sticky.

Form a smooth ball with the dough and let sit in the bowl, loosely covered, in a dark and warm place. Let rise for about 1 hour, until doubled in size.

Divide the dough into 12 even pieces. Roll each ball into a 15-inch long rope. Coil each rope by rolling it upon itself, from left to right. Lay onto a greased or lined baking sheet, leaving about 2-inches between each roll. Cover and let rise in a dark and warm place for about 30 minutes, until doubled in size.

Preheat oven to 350°F.

Whisk the egg and milk together in a small bowl. Brush over the risen rolls and sprinkle on the remaining 1 teaspoon of rosemary. Bake for 18 to 20 minutes, until golden brown. Transfer to a cooling rack until warm to the touch.
Adapted from Taste of Home.
Note: This page contains affiliate links that help make The PKP Way possible. Should you choose to purchase anything via those links, I will receive a small commission paid by Amazon, not you.