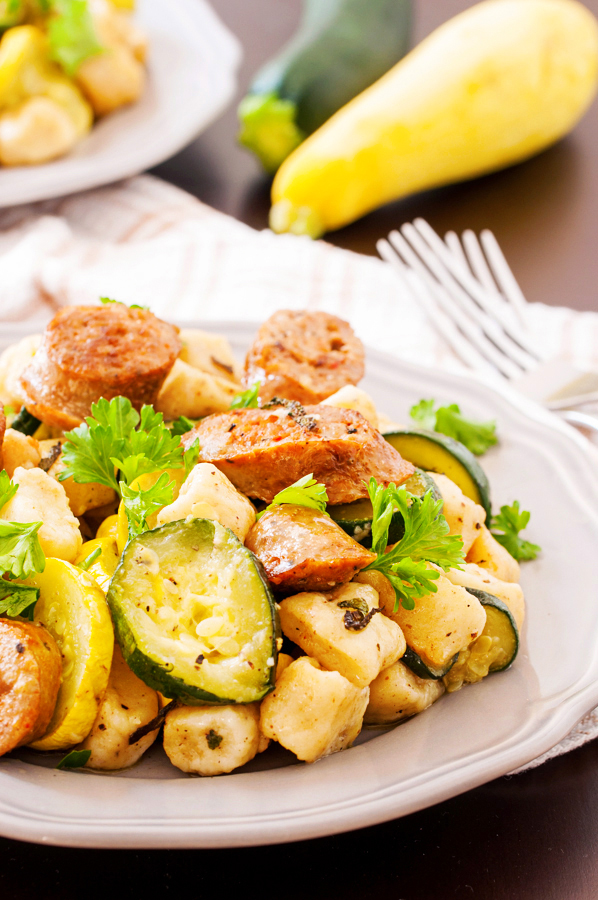 Have you guys heard of "Sift?" It's a King Arthur Flour Publication that launched earlier this year. It's full of beautiful photographs, features for the foodies at heart, and tons of delicious recipes. Ever since the first Spring 2015 issue, I have been completely in love with it! The magazine uses a unique paper that feels awesome in your hands and get this, no ads! That means every page has nothing but useful information! No more skipping pages of ads to get to the next article. It's simply just pages of valuable content. I absolutely savor every single page.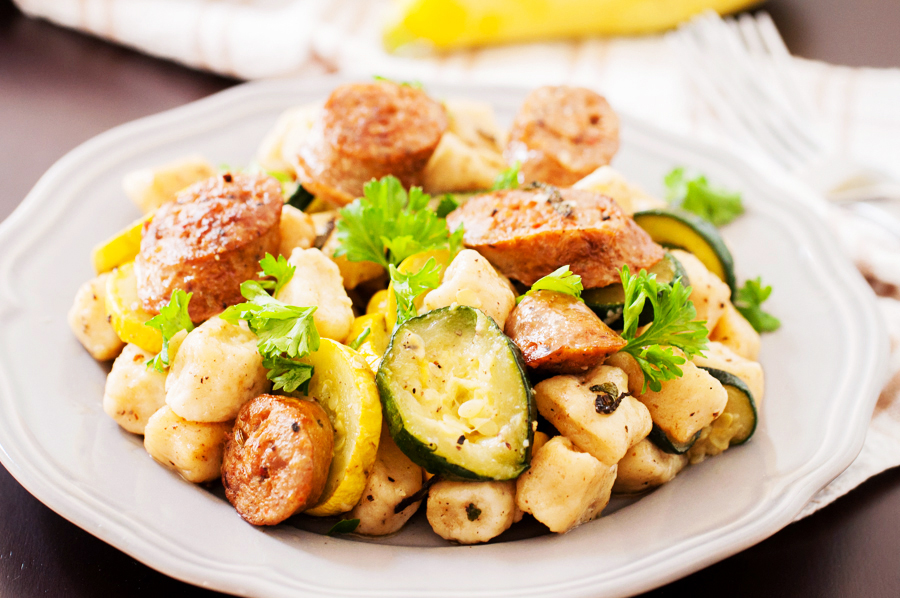 There's no subscription service, so in order to get your hands on one you'd need to buy directly from King Arthur Flour or, if you want a little bit of a discount, you can get a copy at Costco like I did. Unfortunately, it's only published quarterly, so I anxiously wait for months for the next issue to come out. This leaves a lot of time to try all the recipes within each issue.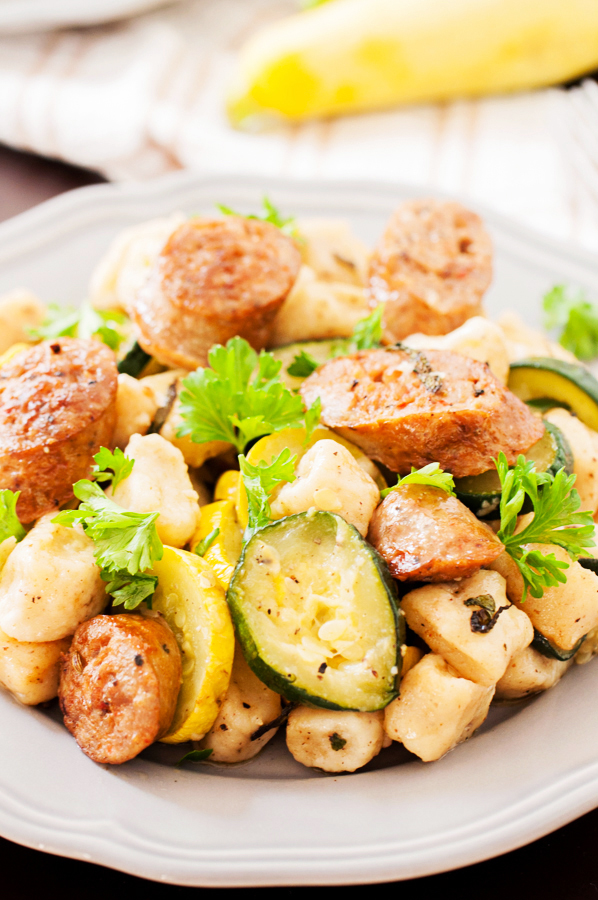 One of the gems I found in the Fall 2015 issue was this ricotta gnocchi. The recipe uses ricotta cheese instead of potatoes, which is used in traditional gnocchi, so I knew I had to give it a try. How can you go wrong with subbing cheese for potatoes? Of course, you can use store-bought gnocchi instead, but where's the fun in that? Plus, your eaters will be super impressed because making gnocchi from scratch is up there with making fresh pasta from scratch!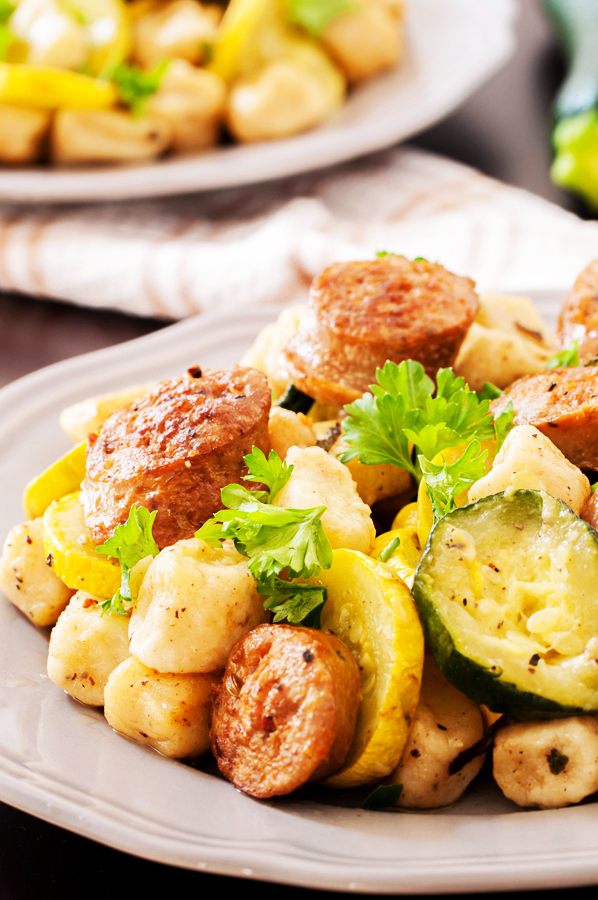 This dish is hearty and filling and you can toss it with all your favorite inclusions. To get a good mix of veggies and protein, I used zucchini, yellow squash, and Italian sausage. The fried sage adds an aromatic layer that adds an incredible earthy note.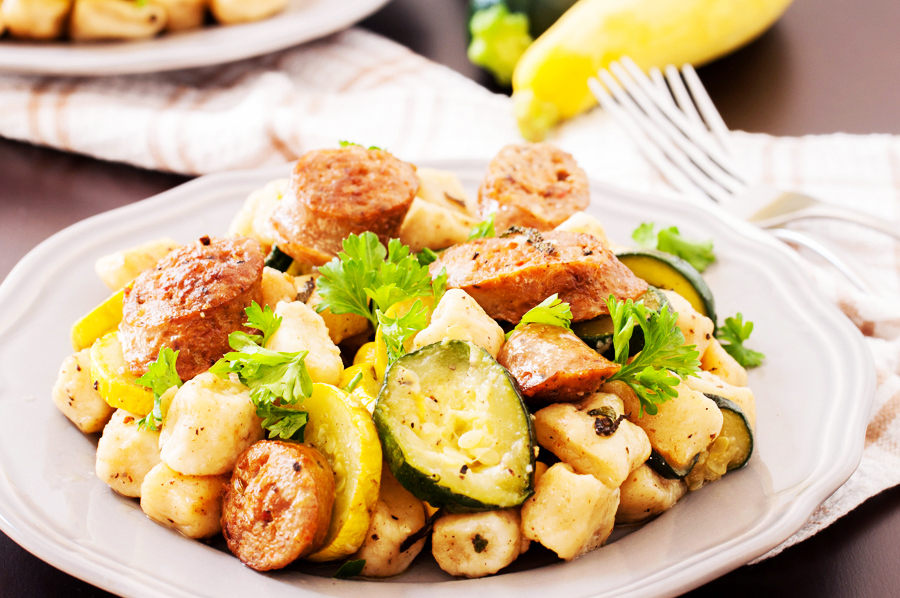 Begin by tossing slices of zucchini and yellow squash in olive oil, salt, and pepper. Then, roast it in the oven on a foil-lined cookie sheet and set aside.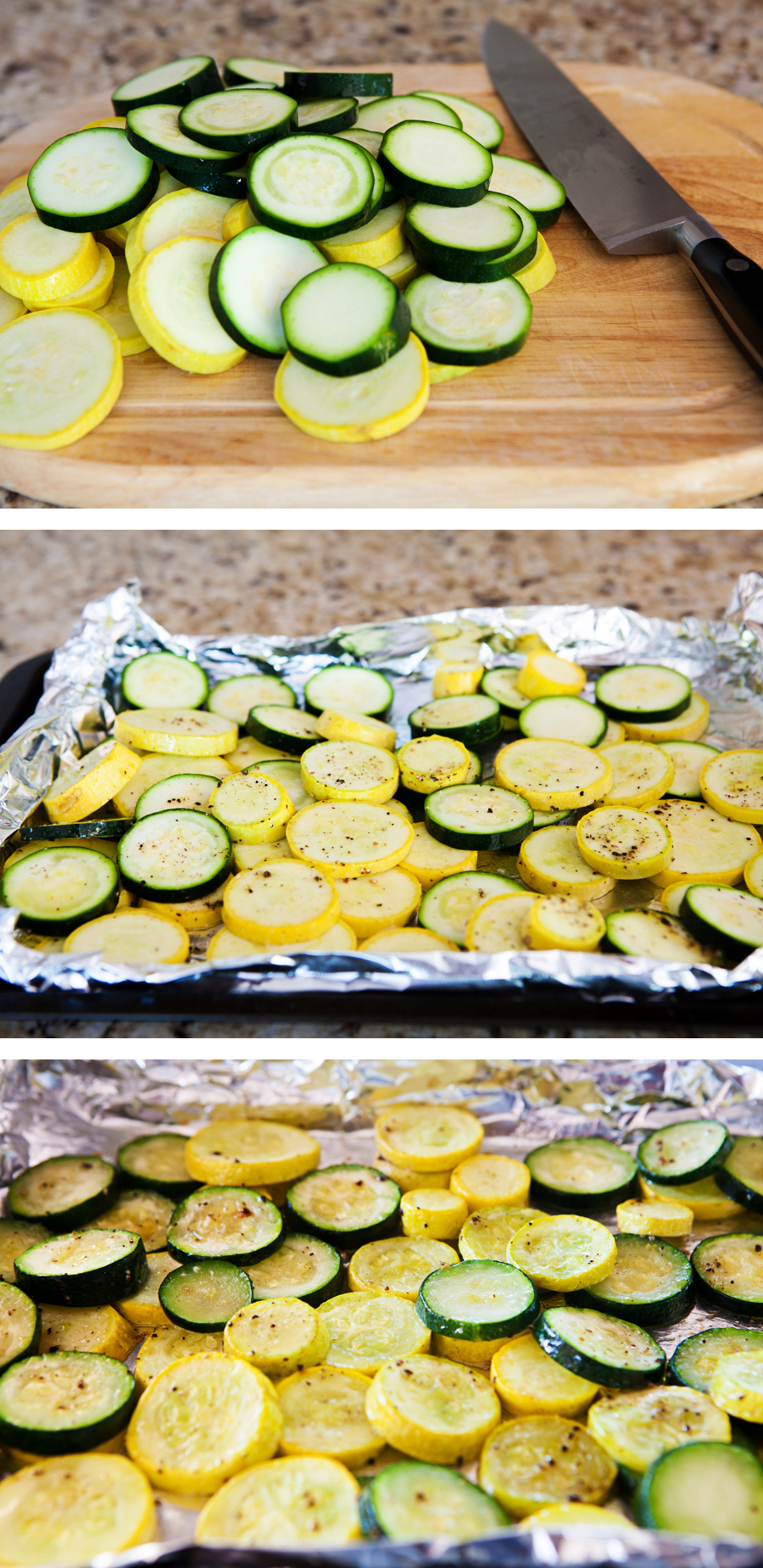 Prepare the gnocchi by combining ricotta cheese, an egg, and Asiago cheese in a small bowl. In a separate bowl, whisk together flour, salt, pepper, and nutmeg. Add the flour mixture to the cheese mixture and combine until a soft dough forms. Working in small batches, transfer the dough to a floured surface and roll out ropes ½" in diameter. Cut out the gnocchi in pieces about ¾" long and transfer to a floured cookie sheet. Continue until all the dough is used up.

Cook by gently placing small batches of gnocchi in a pot of boiling water. Once the gnocchi begin to float, remove them with a slotted spoon and place onto a cookie sheet. Drizzle with a little bit of olive oil so they don't stick to each other. Continue until all the gnocchi is cooked.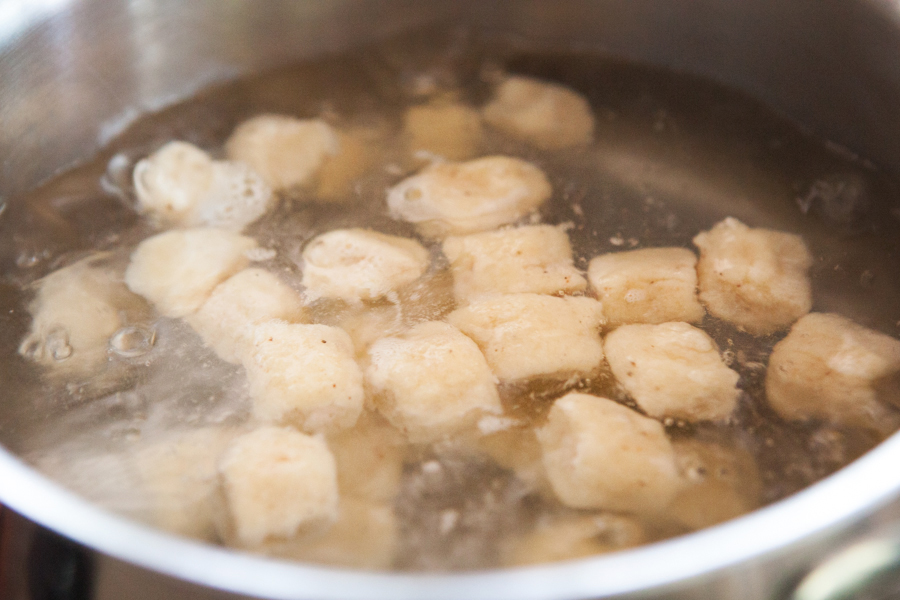 Brown the sausage in a hot and oiled skillet. I took a picture of the sausage link in the pan, but somehow it just didn't look appropriate for my little space here, so I made the executive decision to leave it out of the post :) Anyway, once the sausage is browned (don't worry about cooking thoroughly, it will be fully cooked later), set it aside on a plate and let it rest while you fry up the sage.
In the same skillet, add the sage and heat until fragrant.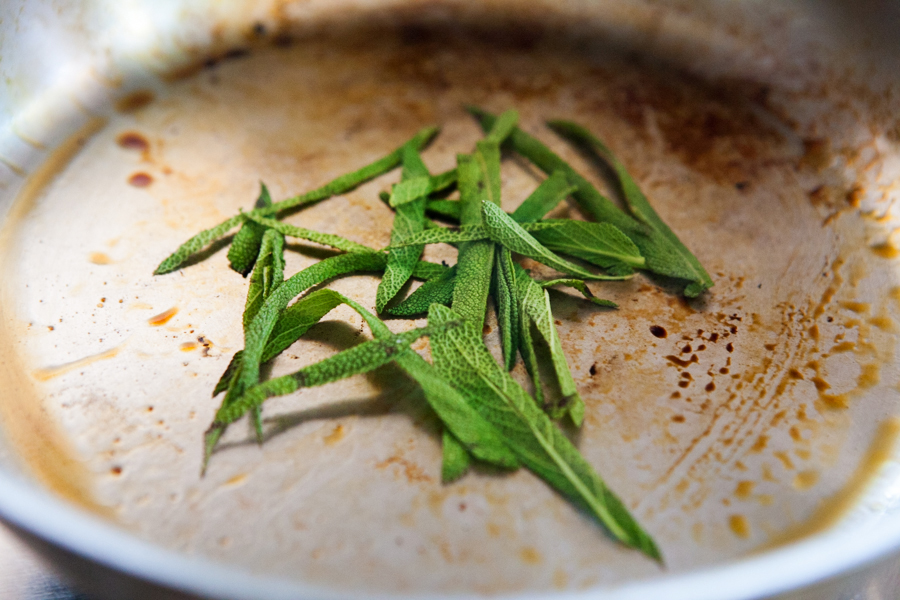 Slice up the sausage, return it to the skillet, and finish cooking with the sage.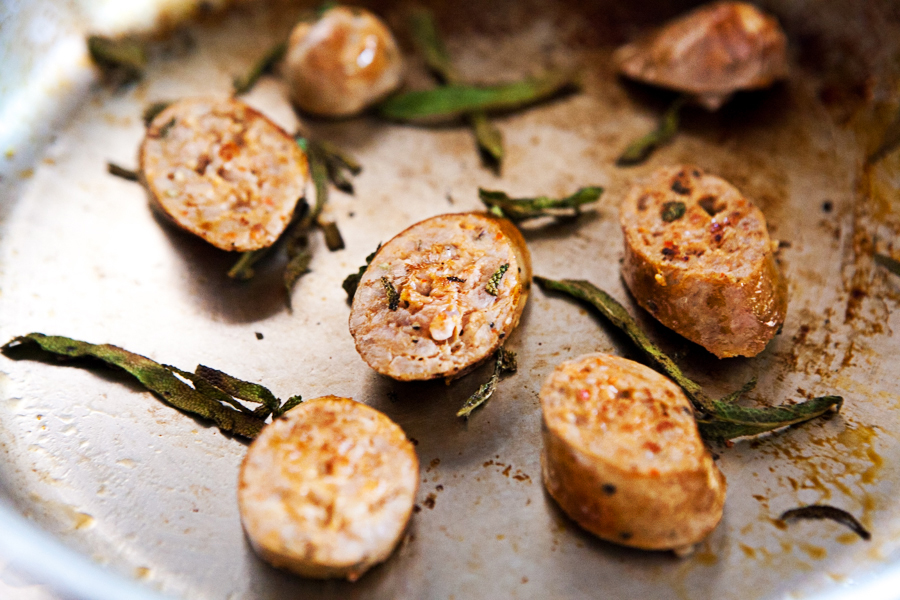 Once cooked, add delicious butter and melt it down.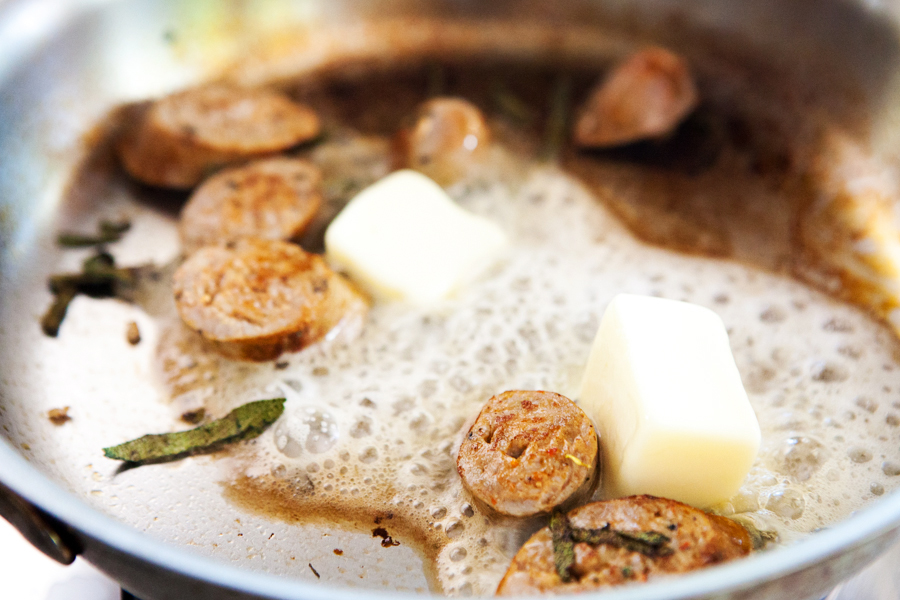 Then, add in the cooked gnocchi, roasted zucchini and squash, and give it a good stir to coat.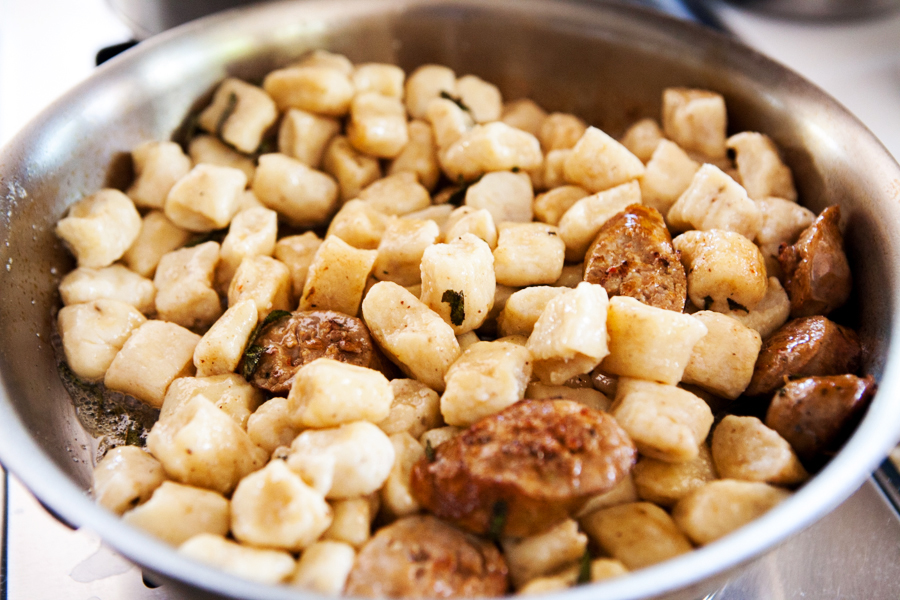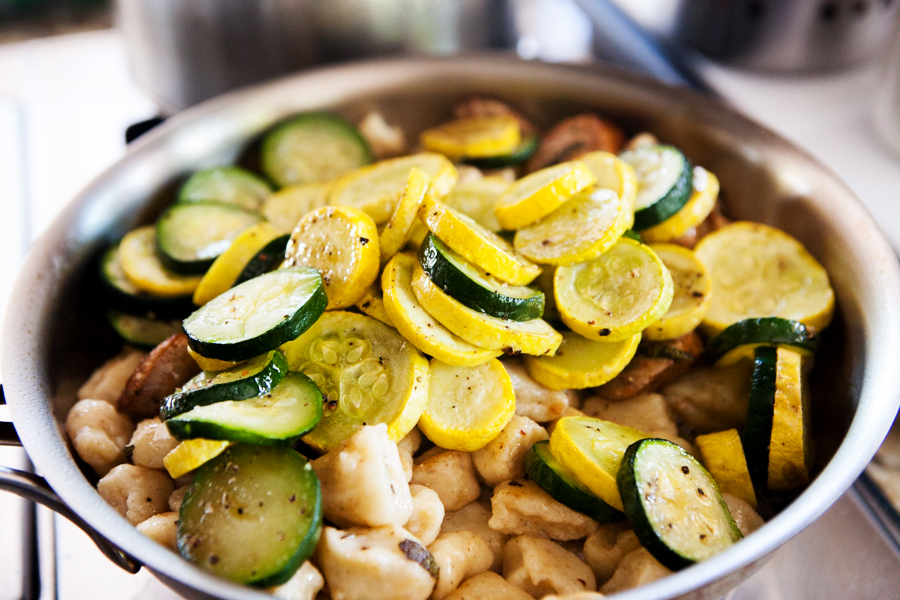 Garnish with some parsley and dinner is served!