Disclosure: This shop has been compensated by Collective Bias, Inc. and its advertiser. All opinions are mine alone. #StayInWithPasta #CollectiveBias
For Valentine's Day or other special occasion, Restaurant-Style Chicken Piccata and Spaghetti is the perfect meal for a great night in.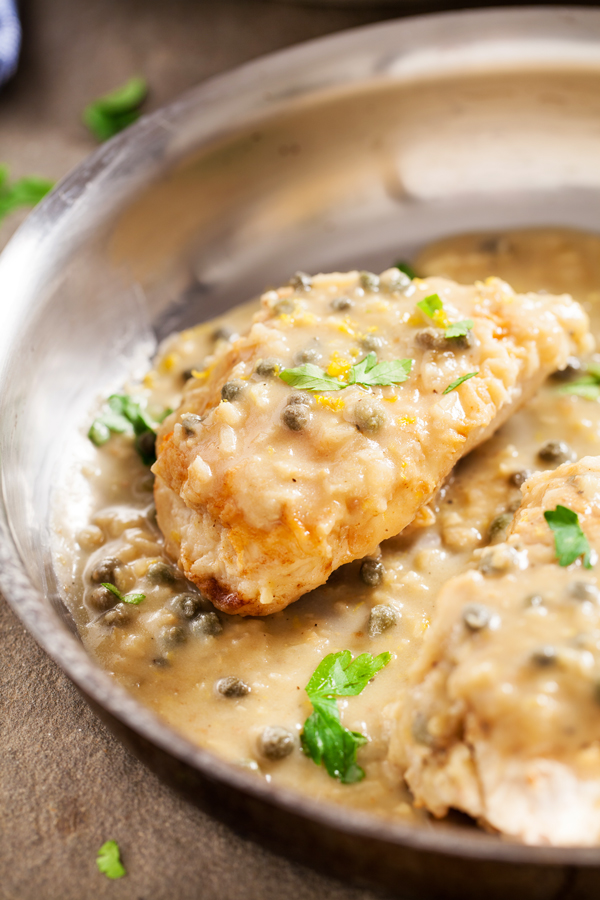 Wowee! 2017 is moving right along. Can you believe Valentine's Day is less than 1 week away? While I know of many people who have had reservations for weeks at upscale restaurants, Warren and I are partial to staying in. We prefer to avoid the traffic, the dressing up in the middle of the week (what?), and the PDA-heavy crowds! Which camp are you in? Do you go out or do you stay in on Valentine's Day?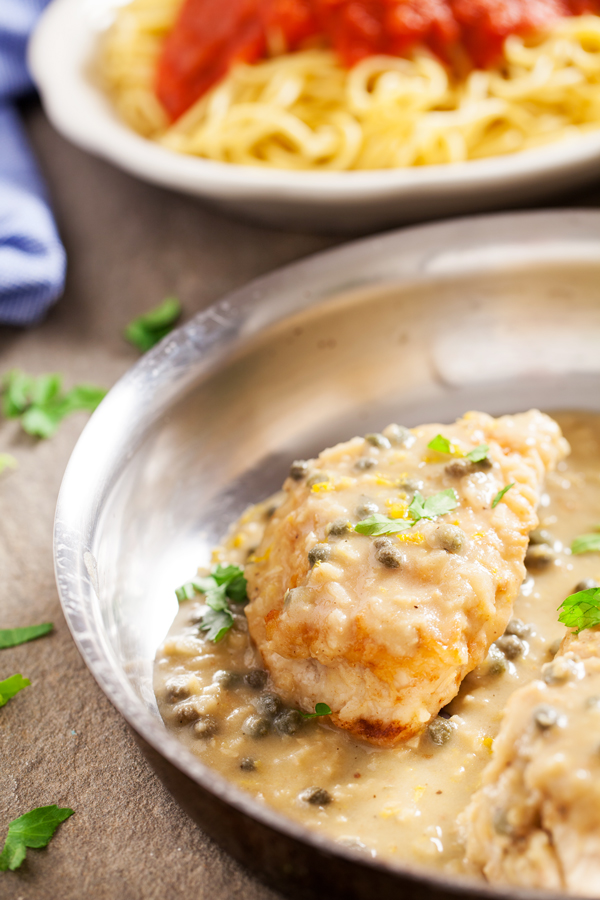 Today's recipe for Restaurant-Style Chicken Piccata and Spaghetti is directed towards those who are staying in for Valentine's Day. To me, there is something elegant about chicken piccata and it's always a treat to order it in restaurants. BUT did you know that you can easily recreate restaurant quality chicken piccata at home? When I learned how to make it, I knew I stumbled on something special that I needed to share. It's so special that I like to make it on special occasions like Valentine's Day!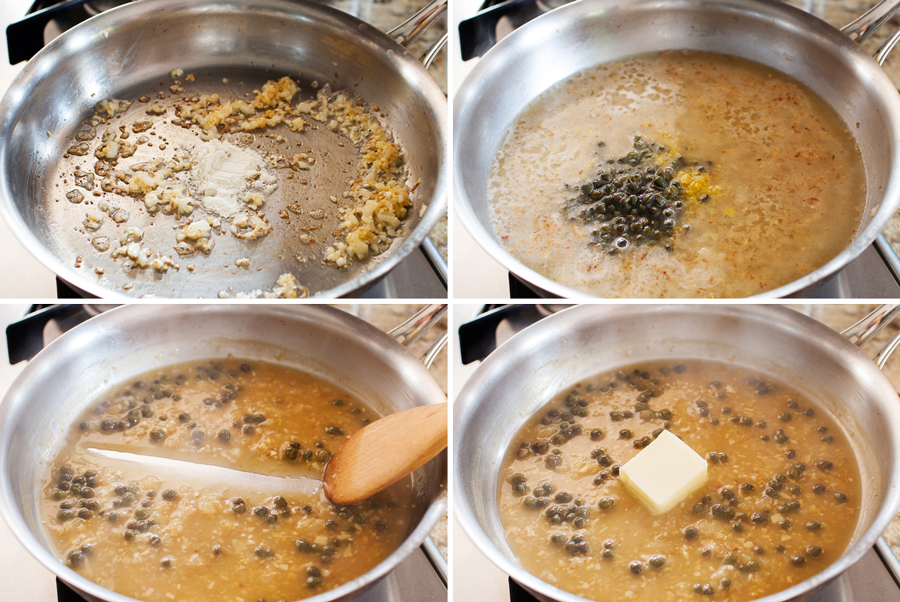 To make it, you start with a simple pan sauce using aromatics like shallots and garlic. Add some more flavor like white wine, lemon zest and capers. And finally make it extra creamy with another pat of butter and some lemon juice.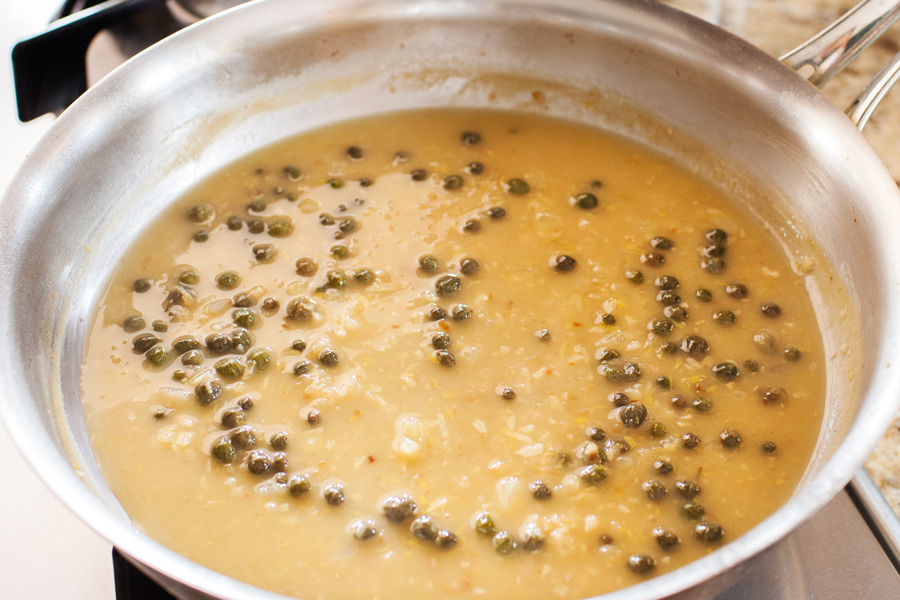 Once the sauce is done, you simply pour it over some cooked chicken breasts and you've got yourself some homemade chicken piccata.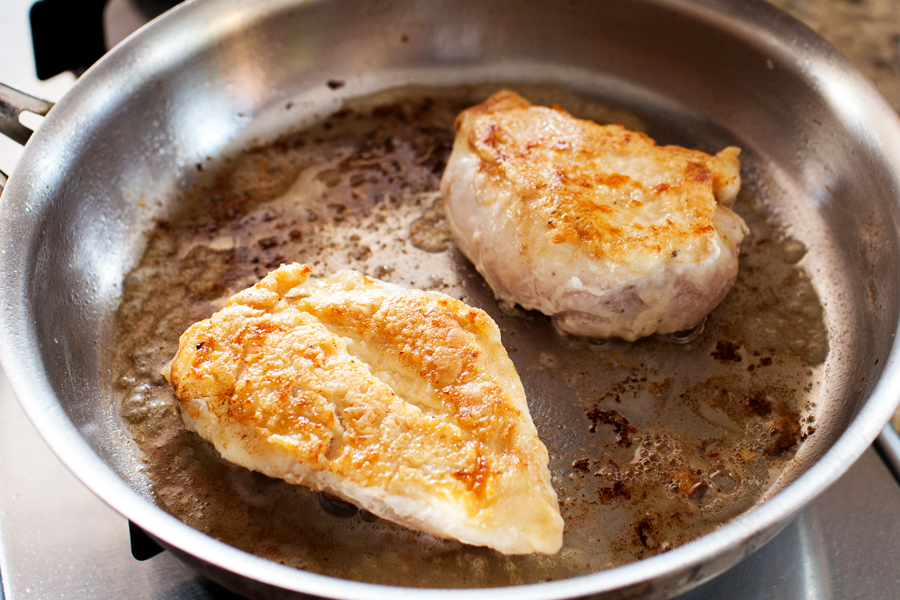 Now, chicken piccata is not complete without some pasta. So, as I have done before, I turned to Barilla®. I love their variety of products like their Pronto® line and flavorful sauces. For this Restaurant-Style Chicken Piccata and Spaghetti, I stuck to a classic pasta cut – spaghetti – from their Classic blue box line. Of course, with the variety of products that Barilla® makes, you can have all sorts of fun with different pasta cuts this Valentine's Day :)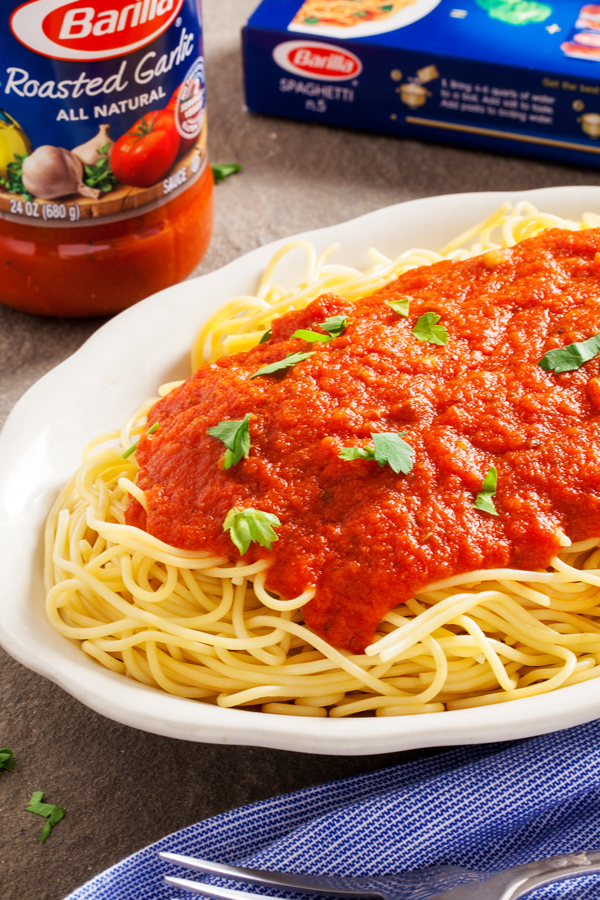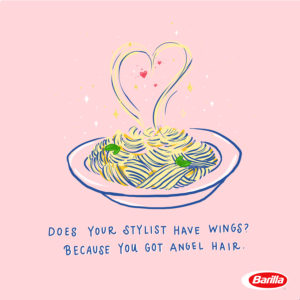 Have a gluten allergy? They make gluten free pasta! Their ProteinPlus and Veggie lines have extra boosts of nutrients so that you can feel good about what you're eating.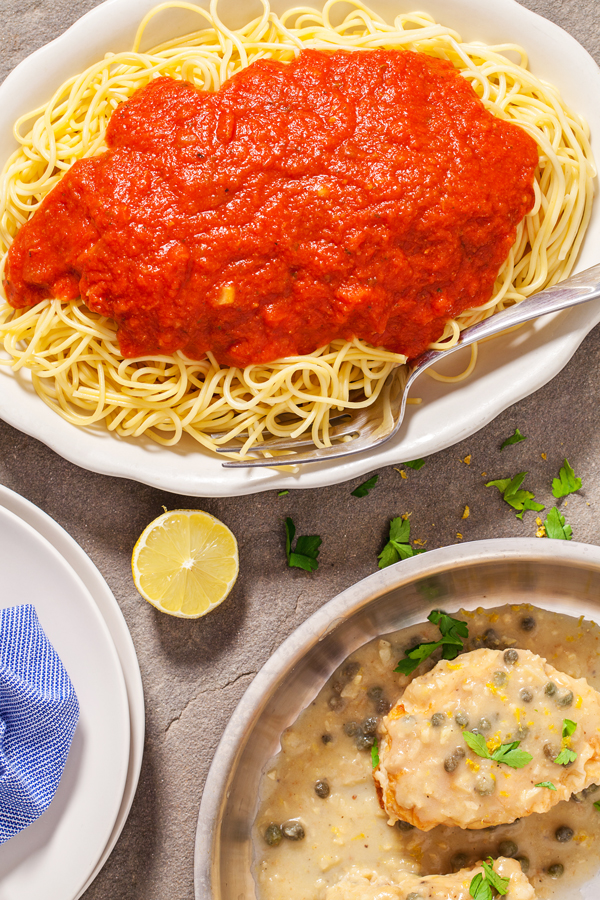 I hope I've been able to adequately prepare you for your Valentine's Day night in (if you're in that camp, that is). Here's a 5% off Cartwheel Offer so that you can make your own Restaurant-Style Chicken Piccata and Spaghetti for practically nothing!
Chicken Piccata
Calories per Serving
:
340
kcal
Ingredients
4

tablespoons

unsalted butter, separated

2

shallots, minced

4

cloves

garlic, minced

1

teaspoon

plus ¼ cup all-purpose flour

1

cup

chicken broth

½

cup

white wine

Zest from 1 lemon

2

tablespoons

capers, drained

2

tablespoons

freshly squeezed lemon juice

Salt and pepper to taste

4

skinless, boneless, chicken breasts, roughly similar thickness
Instructions
Melt 1 tablespoon of butter in a large skillet over medium-low heat. Add the shallots and cook until softened. Add the garlic and stir until fragrant (about 20 seconds).

Stir in 1 teaspoon of flour until shallots and garlic are coated. Pour in the broth, wine, zest and capers. Reduce heat to low and bring to a gentle simmer.

Continue to simmer until sauce is thickened. The sauce is done when you can drag a wooden spoon through and the sauce doesn't flow back instantly.

Off the heat and stir in 2 tablespoons of butter and lemon juice. Season with salt and pepper to taste. Pour the sauce into a serving bowl and keep covered with plastic wrap.

Wipe the skillet clean.

Pat the chicken breasts dry and season with salt and pepper. Spread the remaining ¼ cup flour in a shallow dish (large enough to fit each breast and dredge the breasts in the flour.

Heat the remaining 1 tablespoon of butter in the clean skillet over medium-low heat. Once the butter is melted, add the chicken breasts and cook until bottom side is golden brown, about 5 to 8 minutes.

Flip the breast and reduce the heat to low. Continue cooking until the thickest part of the breast measures 160°F with a meat thermometer. Transfer breasts to a plate and tent loosely with foil.

When ready to serve, pour the lemon caper sauce over the chicken breasts.
Spaghetti
Serving Size
:
4
ounces uncooked pasta
Calories per Serving
:
557
kcal
Ingredients
1

tablespoon

salt

2

tablespoons

olive oil

1

box

(1 pound) Barilla® pasta (Classic blue box) (see notes)

1

jar

(24 ounce) Barilla® sauce (see notes)
Instructions
Place the amount of water recommended on the Barilla® pasta box in a large pot. Add the salt and olive oil. Heat over high heat and bring to a boil.

Add the pasta and bring back to a boil. Cook pasta for the time instructed on the box (I like to shave off about 1 ½ minutes for the perfect al dente).

Drain the pasta and top with the Barilla® sauce. Serve with chicken piccata.
Recipe Notes
I used Barilla®'s Spaghetti, but feel free to use any cut you prefer.
I used Barilla®'s Roasted Garlic Tomato Sauce, but feel free to use any flavor you prefer.