Ready in 90 minutes and your new go-to recipe, these Quick Yeast Waffles are crispy, airy, tender, tangy, and have just a hint of sweetness.

Many waffle recipes exist – buttermilk waffles, yeast waffles, and everything in between. BUT only few make the cut, in my opinion. From what I've seen (I'm not saying I've seen them all, but enough), the quick and easy waffles are merely pancakes in waffle form. Well, that's simply not good enough for me to pull out the waffle iron.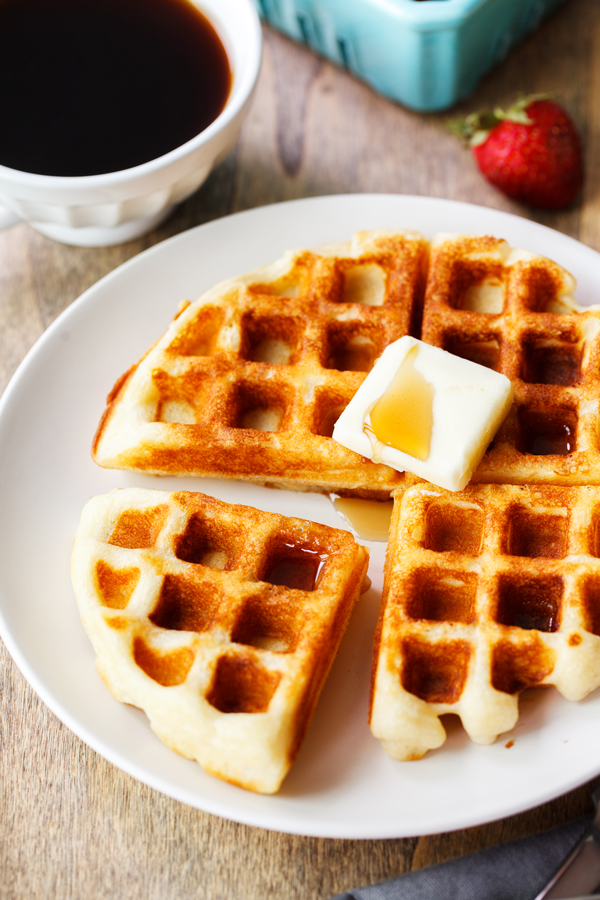 I wanted to find a waffle recipe worth pulling out my waffle iron. One that has a light, crispy, and airy exterior, with a soft and tender interior. A recipe with just a hint of sweetness so that it can be enjoyed alone with a cup of coffee, but when drizzled with maple syrup, would only be complemented and not overly sweetened.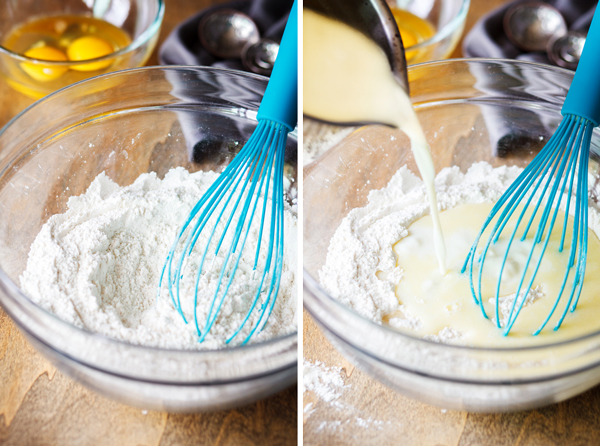 My starting point was Cook's Illustrated Cookbook. Though I considered both buttermilk waffles and yeasted waffles recipes, the This batter must be made 12 to 24 hours in advance in the preface intrigued me. Perhaps it was because I'm a believer in the saying, everything worthwhile takes time, or maybe it was because as my mother would say, Patty always does things the hard way. Whatever the reason, I decided to give the yeasted waffles a try.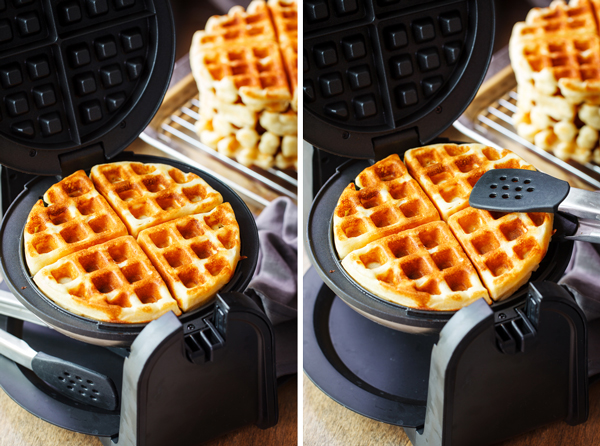 You might have even caught me making it, from start to finish, on my Instagram Stories. But, if you missed it, the gist of it was the batter rising in the refrigerator, cooking in the waffle iron, and the first bite, complete with an audible crunch! I wasn't sure if I was going to post the recipe, but after a very informal poll via IG DM, the answer was an astounding YES! So, here it is.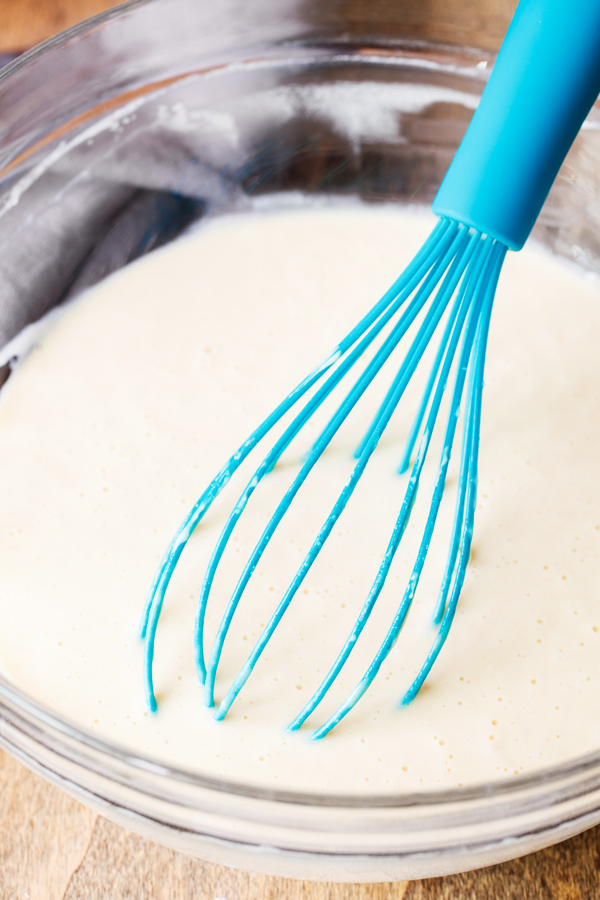 At first I was going to post the exact recipe and method, but then I considered your busy life and how limited your time must be, and wondered to myself if there's a way to create yeast waffles without having to think about it 12 to 24 hours in advance. I got to working and I'm here to report that there is a way to cut that timeframe down. Ninety minutes to be exact!
When making the recipe, the batter does resemble pancake batter. But just wait…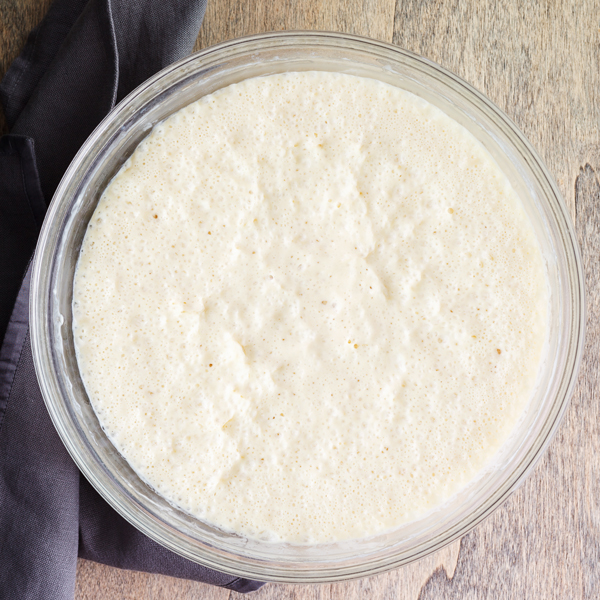 After a rise time of 1 hour, the yeast will produce lots of gas and bubbles will rise to the surface.
Then, into the waffle iron they go!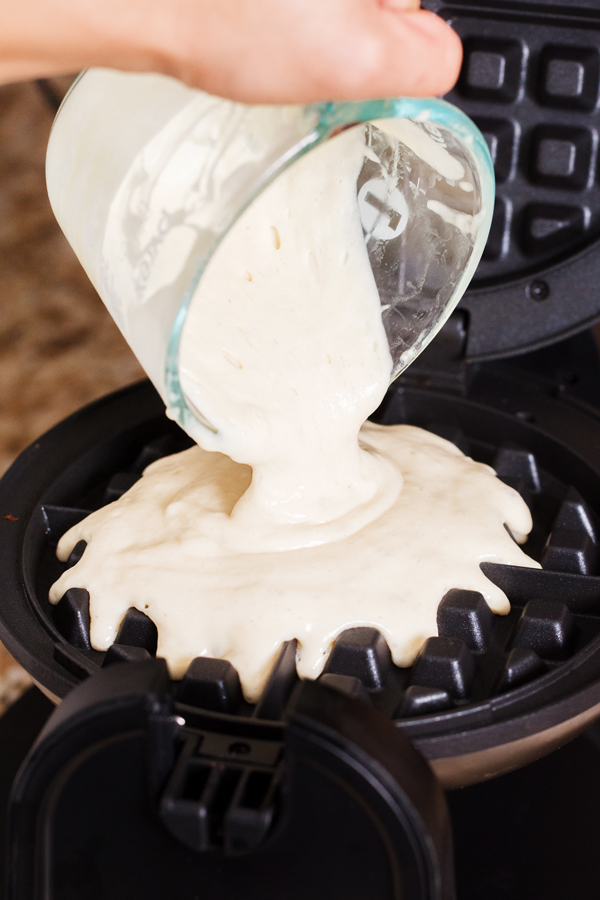 These quick yeast waffles check all the boxes I was looking for in a waffle – crispy, airy (the product of the yeast gas bubbles), tender, and not overly sweet.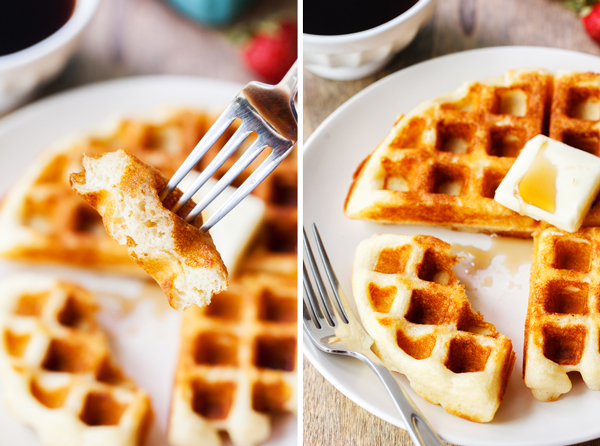 And, with the addition of the yeast, there's a delightful tang, a quality I didn't even know I wanted, but now cannot live without in a waffle.
I hope you give it a try and enjoy it as much as we do!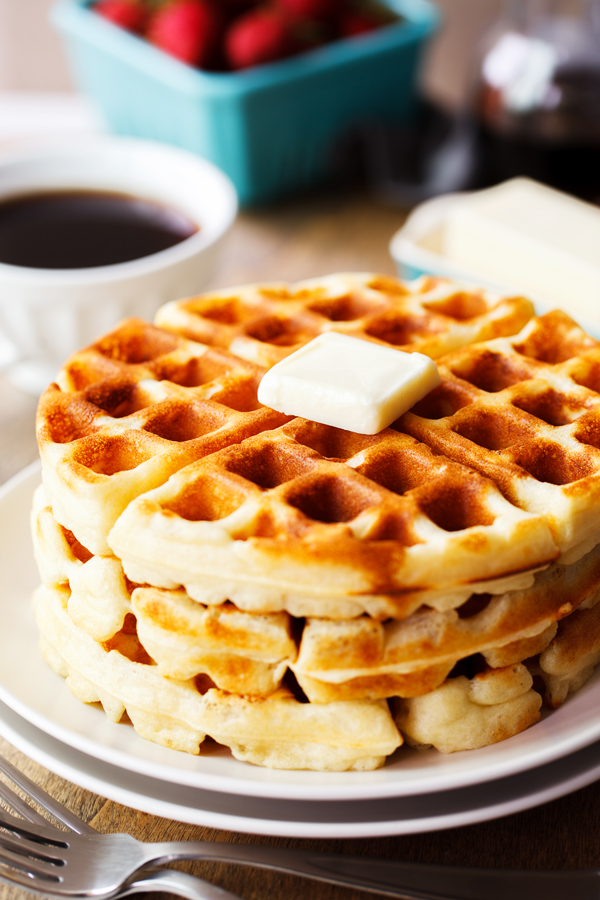 Lightly adapted from Cook's Illustrated Cookbook.
Note: This page contains affiliate links that help make The PKP Way possible. Should you choose to purchase anything via those links, I will receive a small commission paid by Amazon, not you.