With a few simple ingredients, you can enjoy homemade Pico de Gallo in no time!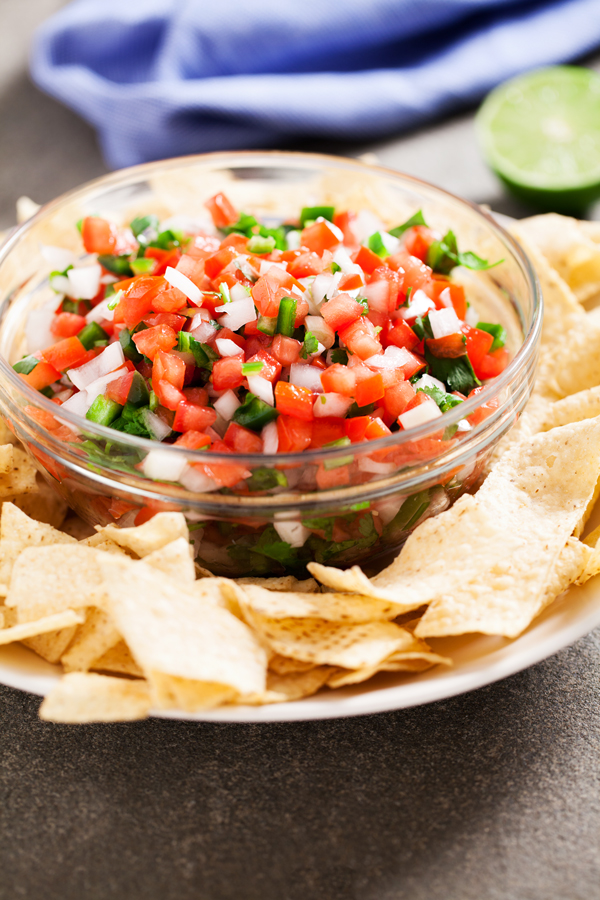 It's no secret that I LOVE Mexican food! I crave enchiladas and Mexican rice multiple times a week. I love it so much, that when I was a little girl I even wanted to marry a Mexican man so he can cook for me, but then Warren came along and I got over it :)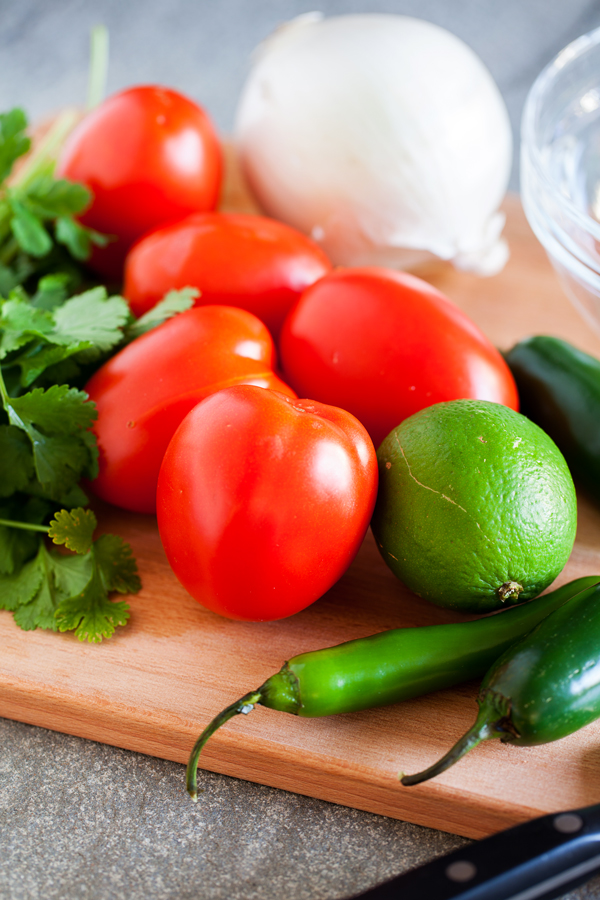 Whenever I try a new Mexican restaurant, the Pico de Gallo served with the chips is usually the make-or-break factor for whether or not I will return. It is one of the first things served after all. When a restaurant nails their pico, I become a repeat customer!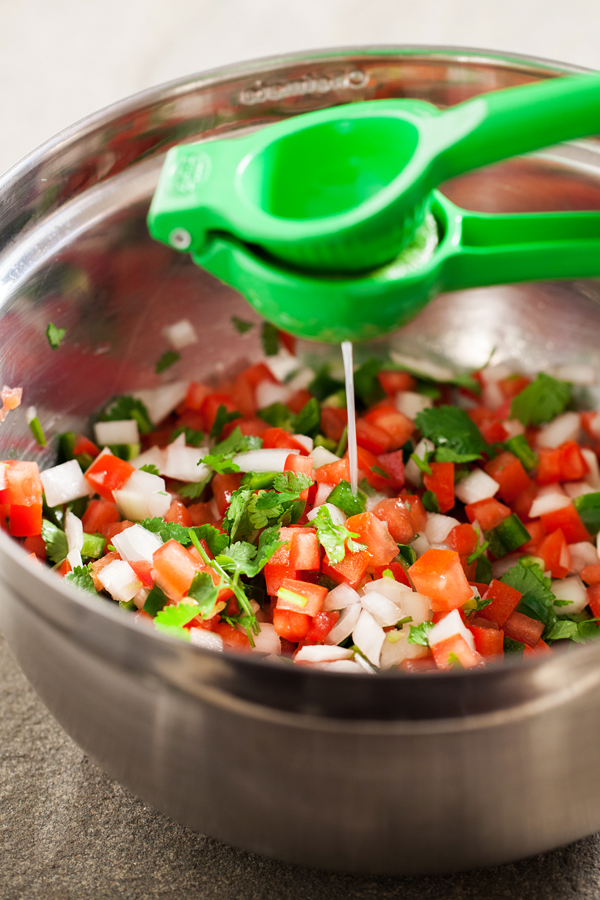 Sometimes I find myself wanting to go to the restaurant just for their chips and Pico de Gallo and nothing else. Now, there are those who share my sentiment and go and order a drink at the bar, which gets served with chips and Pico de Gallo, but I'm not a big drinker and I don't think I can just go in and say "Just chips and salsa, please." Right?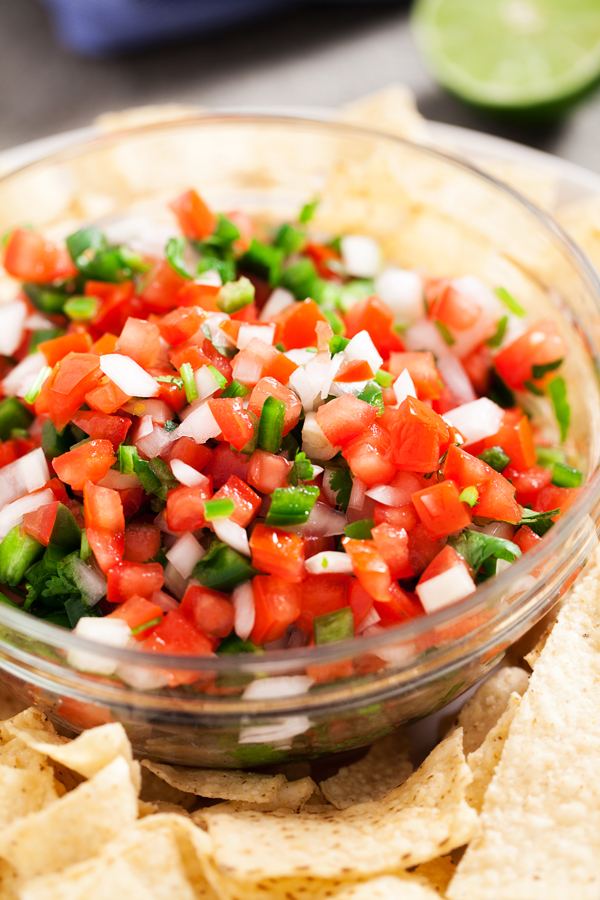 So it's a good thing that Pico de Gallo is simple enough to make at home so that I can enjoy it anytime that I'd like :D Admittedly, it took me a few years of trial and error before landing on the perfect recipe, but here it is folks!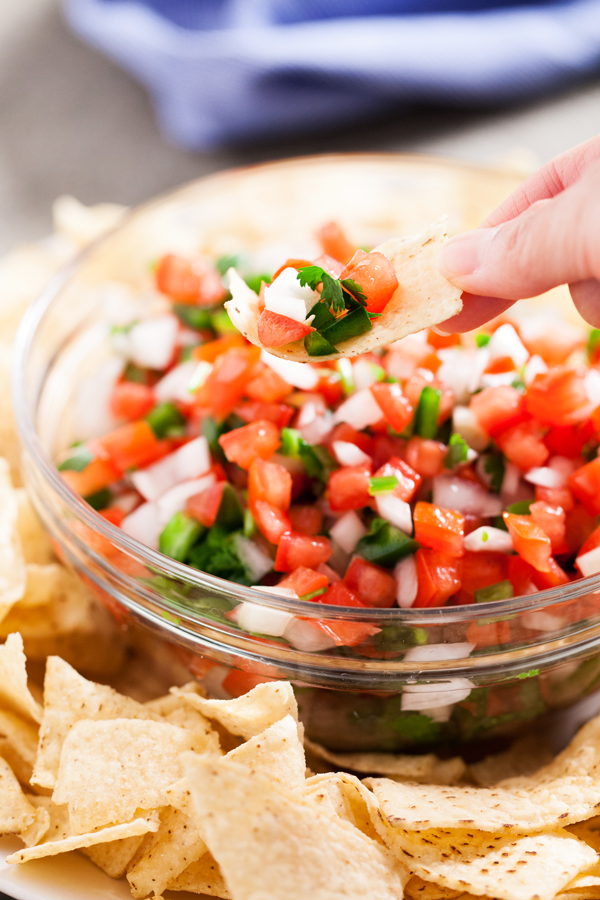 My Pico de Gallo has the perfect combination of heat, acidity, and brine, and a balanced ratio of onions, cilantro, and tomatoes. I even needed to stop Warren from "sampling" the batch several times so that I had something to photograph! I hope you love it as much as we do.