A perfect roast chicken, complete with gravy, can be ready to serve on your dinner table in under two hours and with only a handful of ingredients!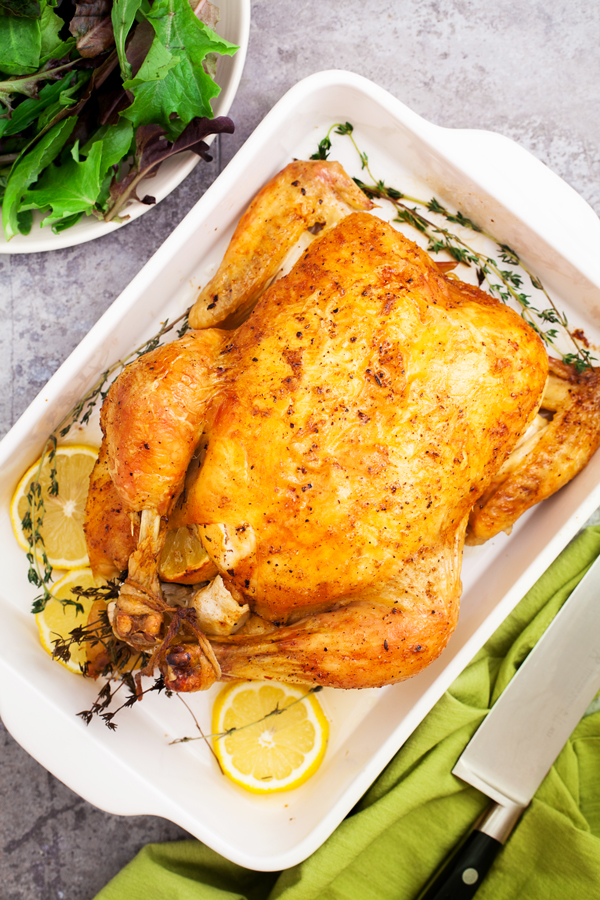 There is no shortage of chicken thigh recipes around here. Some recipes even offer a cook time guide to accommodate other parts of the chicken. Considering you may be getting tired of seeing only recipes for parts of the chicken, I thought it may be time to share a recipe cooking a whole chicken.
You may also like…

Click here for the recipe from the video
In search of the Perfect Roast Chicken recipe, I of course, turned to the queen of chicken. In my opinion, roast chicken is one of those recipes that every home cook should know how to make. There's very little fuss involved and can be the go-to recipe when you have no idea what to serve for dinner.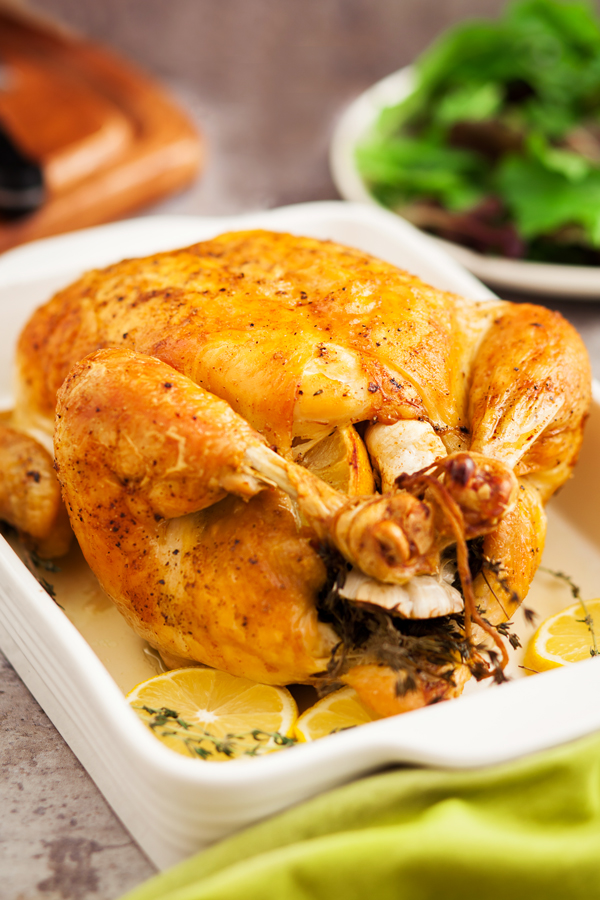 Involving only a handful of ingredients, you can have perfect roast chicken on the dinner table in under 2 hours. Serve it with a simple salad or my broccoli and green beans and you have yourself a complete and delicious dinner.
To prepare this roast chicken, you simply season it with salt and pepper, brush on some butter, and stuff and surround it with aromatics. In this case, thyme, lemon, garlic, and onions. Then, it goes into the oven to cook. That's it! The oven practically does all the work.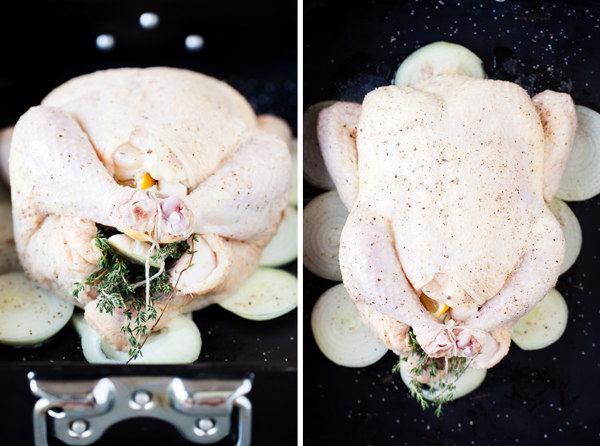 When it comes out, you'll place the chicken on the serving platter to allow it to rest while you make a gravy from the chicken's drippings and chicken broth. The gravy is so good, I even skip the salad dressing and use the gravy instead!
Considering you will be making a whole chicken, you will likely have leftovers. Feel free to throw any leftovers in my white chili or use it to make a sandwich!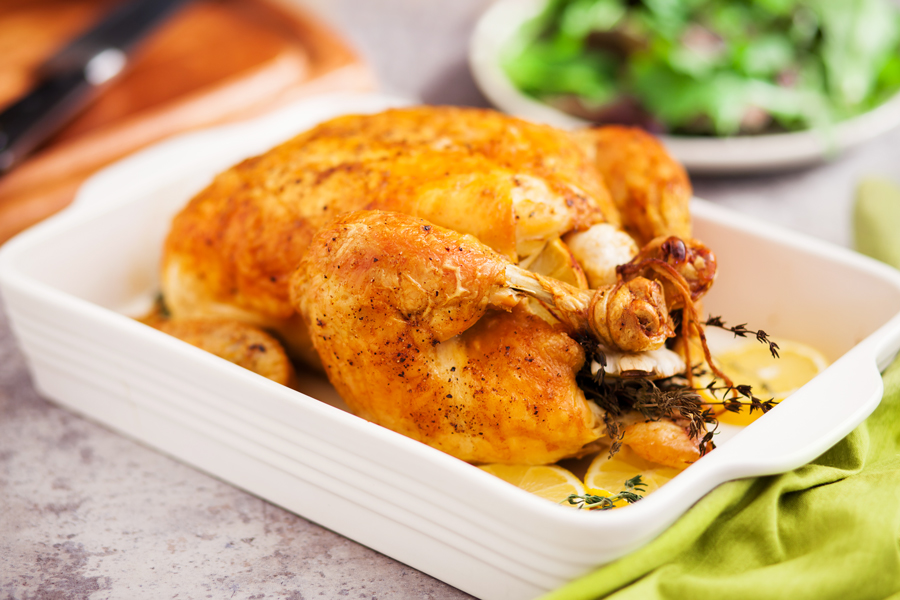 Adapted from Ina Garten