The perfect cup of coffee begins with precision. See how I achieve the Perfect Coffee Brew!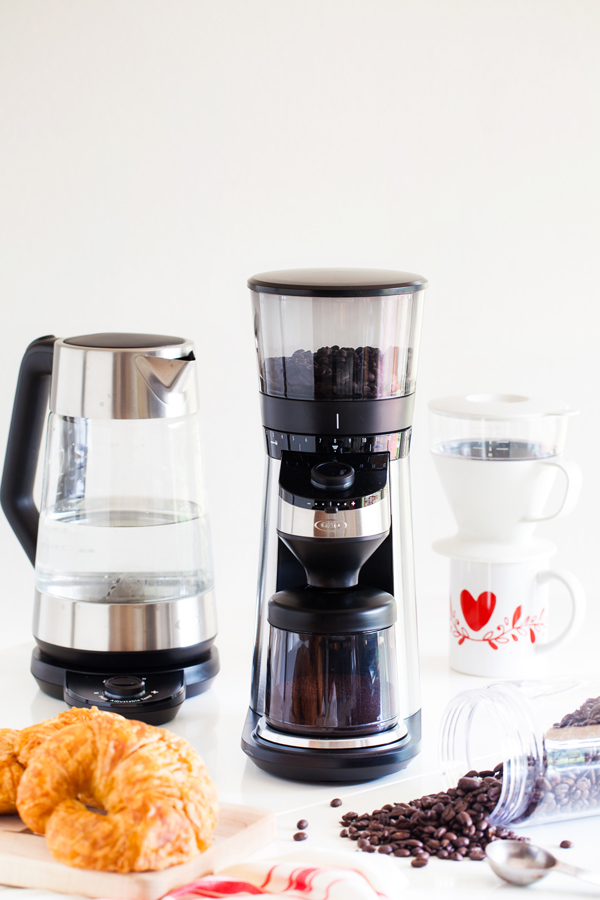 If you're a regular visitor of The PKP Way, you may have noticed I have a slight obsession with coffee. I love to use coffee as an ingredient in my recipes and try out the latest products to enhance my coffee drinking experience.
The way I prepare my cup of coffee varies depending on the day of the week. On weekdays, I like to use a drip system using my OXO On 9-Cup Coffee Maker, where I can program a time for it to begin brewing in the mornings. That way, it's ready and waiting for me when I am rushing to get my day started.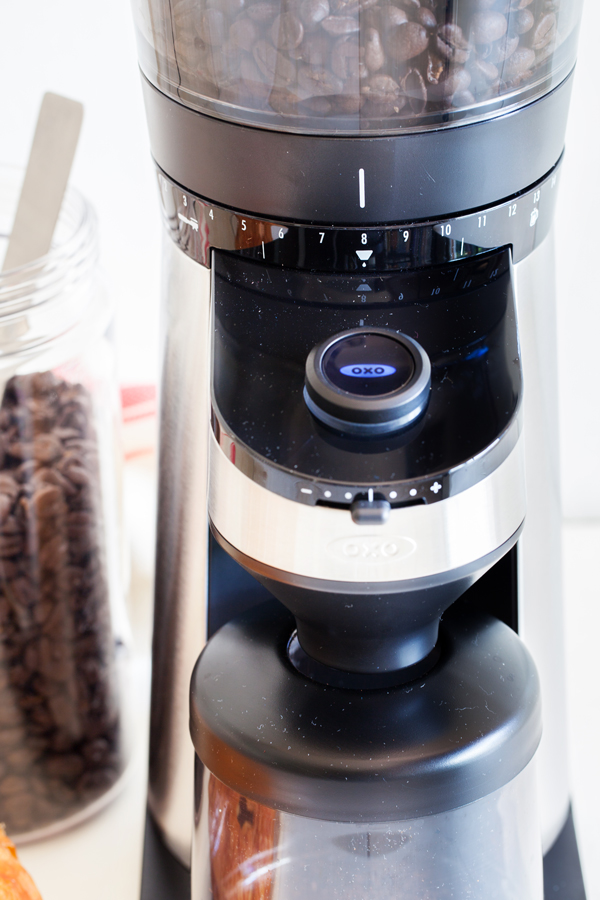 My coffee routine changes on the weekends. This is when I like to take my time experimenting with coffee preparation methods and really focus on getting a perfect brew. My most recent brew used whole beans, which I ground using the OXO On Conical Burr Coffee Grinder With Integrated Scale. This was my first time grinding whole beans at home and I don't think I will ever buy ground coffee again!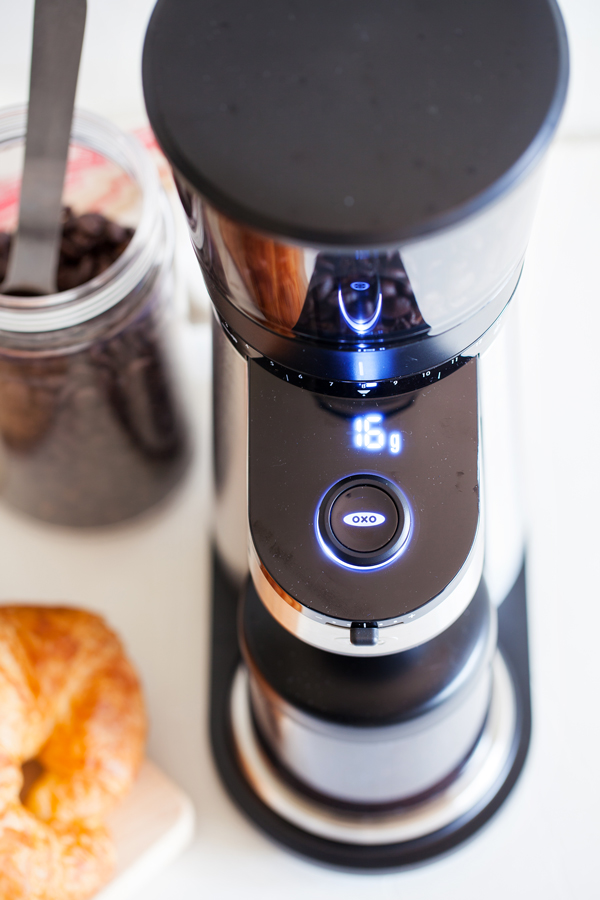 With my new grinder, I get to choose my grind size, from 1 to 15, with 1 being powder fine and 15 being coarse. Generally speaking, the finer your grounds, the stronger your brew. It even has a built-in scale. I simply set the amount of coffee grounds (in cups or grams) I'd like and the grinder automatically stops once that amount is reached! Isn't that great?
With the grinder, I can buy whole beans and grind just enough for a cup or to last me through the entire week!

With my coffee grounds at the ready, I got to brewing using OXO's Pour-Over Coffee Maker with Water Tank. Pour-over coffee, originating from Japan, is very popular in specialty coffee shops nowadays and I wanted to try it at home! The pour-over method is essentially a way to manually brew coffee, with it's appeal stemming from the ability to control the entire process, from grind size to amount of water, to the drip rate. It's perfect for control freaks like yours truly!
To get the correct water temperature, I heated my water using my Adjustable Temperature Kettle. With the kettle, I was able to precisely select how high I wanted my water temperature. I was able to choose any temperature between 170°F and 212°F and the temperature is held for up to 30 minutes!
It even tells you the temperature of the water at any given time so you know how close you are to reaching the desired temperature.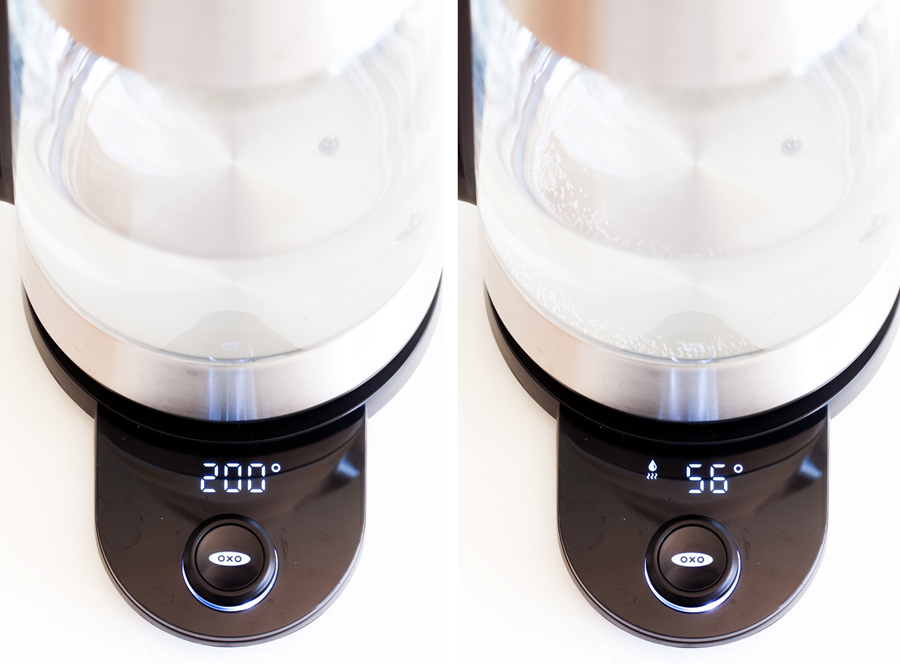 The temperature guide printed directly on the heating element is especially helpful. I'm able to choose the exact temperature I need depending on what I'm using the water for! How convenient!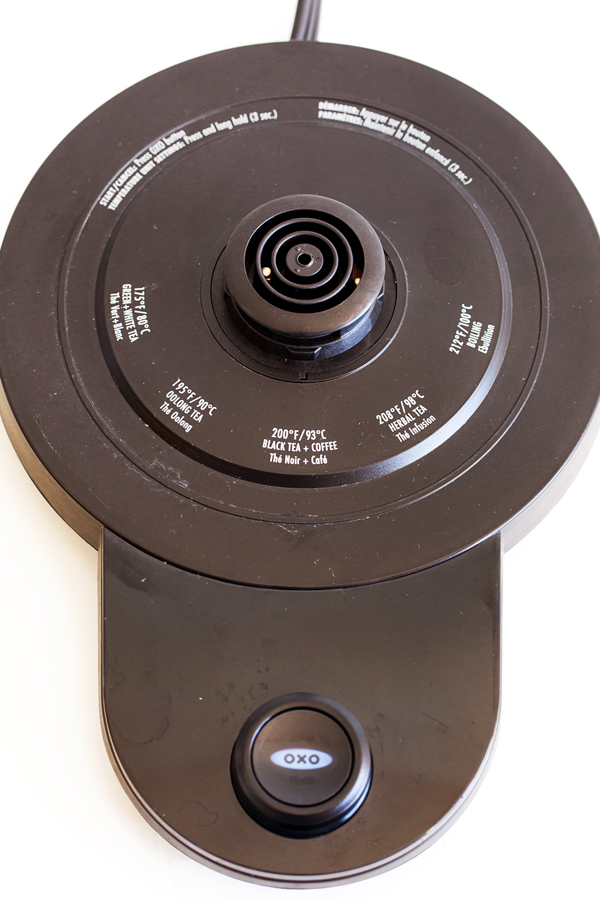 I encourage you to experiment and find the exact way you enjoy your coffee, but in case you're interested, my weekend brew consists of pour-over coffee using a grind size of 1 with the water heated to 212°F :)
For my coffee lovers out there, how do you enjoy your cup o' jo? Do you vary your routine depending on what day it is? Or do you keep it the same because if it ain't broke, why fix it? I LOVE to learn about what you guys are doing so tell me all about it in the comments or shoot me an email at patty@thepkpway.com!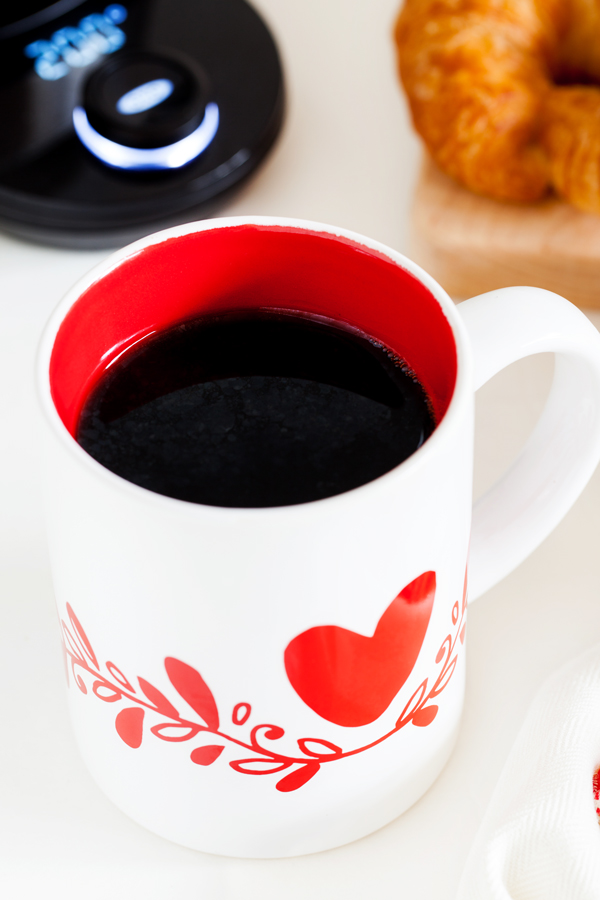 Disclaimer: OXO provided the equipment used in this post. As always, all opinions are 100% my own and do not necessarily reflect those of the brand. Thank you for supporting my work with the brands I love so I can continue to bring you new recipes!
Note: This page contains affiliate links that help make The PKP Way possible. Should you choose to purchase anything via those links, I will receive a small commission paid by Amazon, not you.