Concluding our 2nd Anniversary in Arizona series with a day of Hiking in Sedona, Arizona – where to stop and which trails to hike.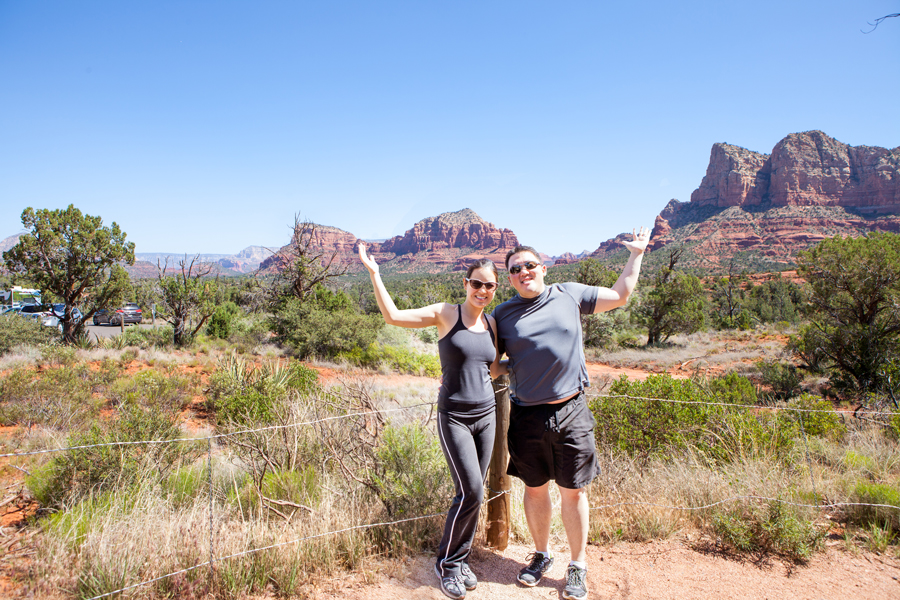 Happy Friday! I hope you've enjoyed a little glimpse into how we celebrated our 2nd anniversary so far, from a tour of JW Marriott Camelback Inn Resort & Spa to learning about all they have to offer. Today, I'm going to revisit the trails that we hiked in Sedona and take you along. Maybe you'll be inspired to go on a local hike this weekend ;)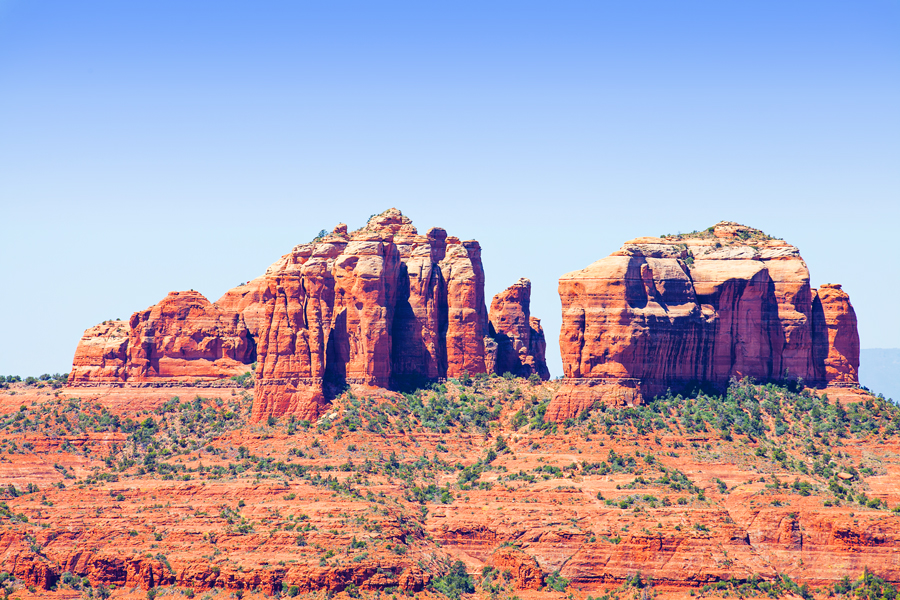 We drove to Sedona on the second day of our trip and spent the day hiking. Sedona is about a 2-hour drive from the resort. Before heading up there, we stopped by the resort's concierge to pick up a map and see if they had any "must-stop/must-see" recommendations for us. They provided us with a couple of maps, recommended some popular trails, and warned us that traffic may be slower on our way back.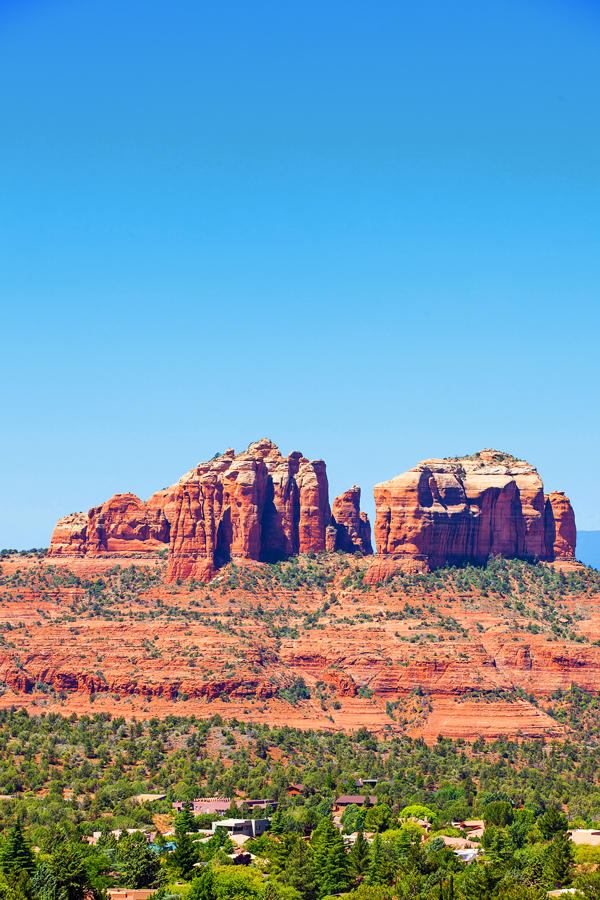 The first stop while driving up State Route 179 was Red Rock Visitor Center and Ranger Station. We almost always stop at visitor centers because it's an opportunity to soak up some knowledge about the area and speak to staff members (usually locals) with experience. At Red Rock Visitor Center and Ranger Station, we were recommended even more hikes, given more maps, and purchased parking passes based on the trails we chose so we didn't have to worry about it when we got to our destination.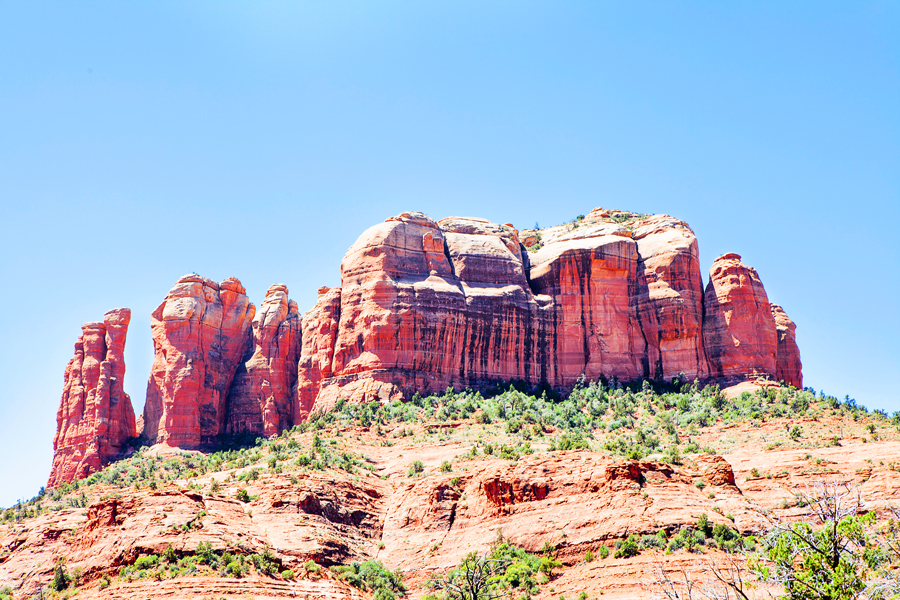 The views leaving the visitor center were spectacular and we knew we needed to carve out some time to make stops and take it all in.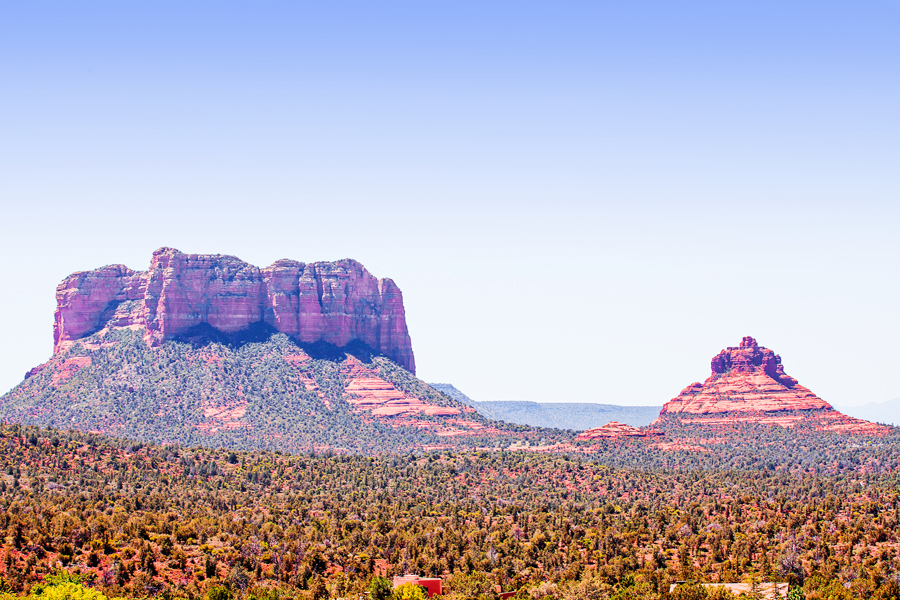 We stopped in the lots for Bell Rock Vista, Courthouse Vista, and Little Horse Trail.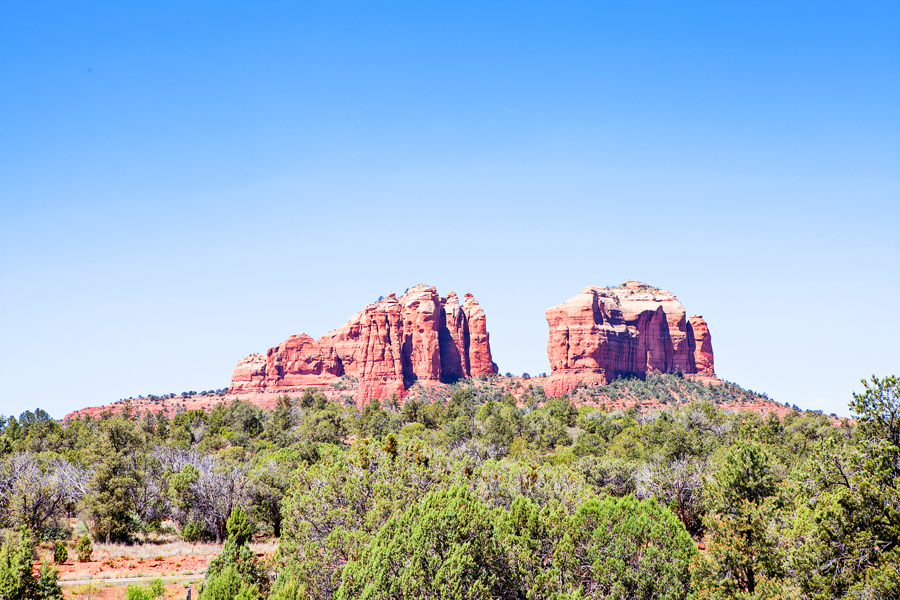 Then, we drove to one of Sedona's most well-known landmarks – Chapel of the Holy Cross, a Roman Catholic chapel built into the red rock buttes. Pretty neat.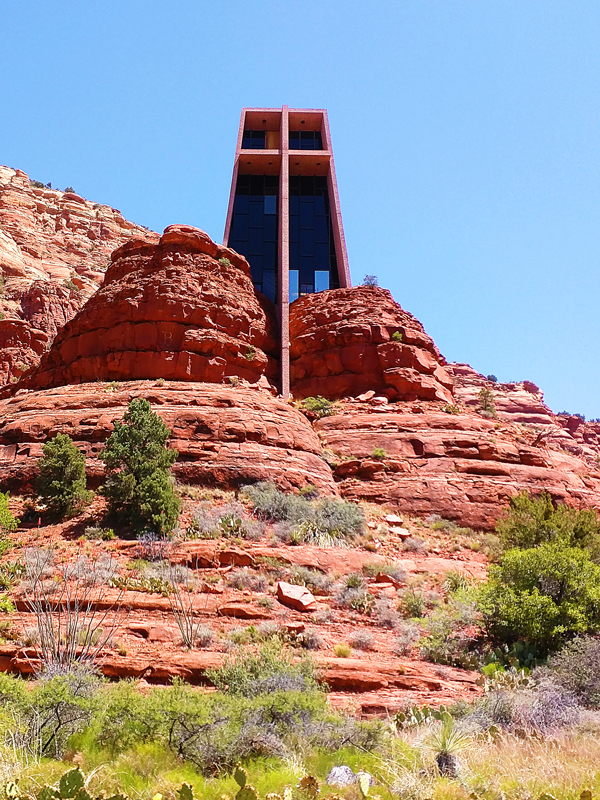 From the chapel, there are spectacular views to take in.
Including this magnificent estate. It kind of reminds me of gnomes. LOL :D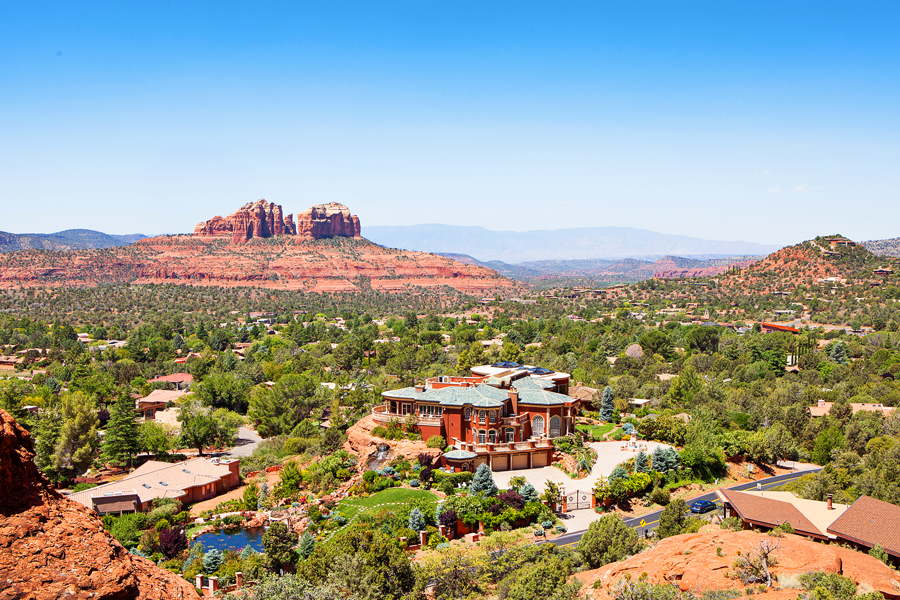 Afterwards, we continued to our first trailhead – Cathedral Rock Trail. BUT not before picking up a couple sandwiches from Subway for later on. We knew we would be famished after the hikes. If you're going to be spending the day hiking, make sure you have plenty of snacks, food, and water!
Cathedral Rock Trail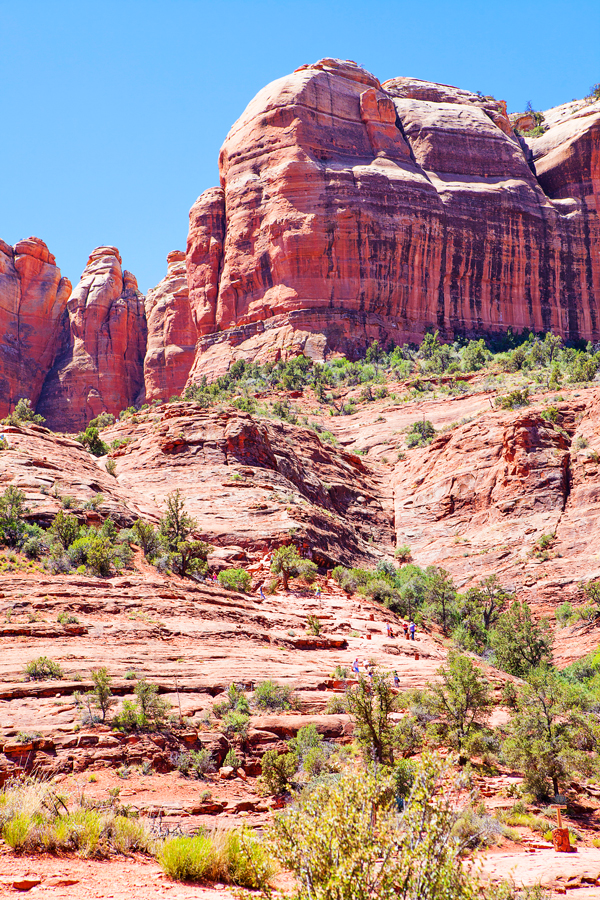 The first trail we went on was Cathedral Rock Trail. The trail one-way is only 1 ½ miles, but I felt so fierce because it was reminiscent to rock climbing rather than hiking. It begins with a moderate incline for about a ¼ of a mile before reaching the first landing, where you think you're done because you can see views like this.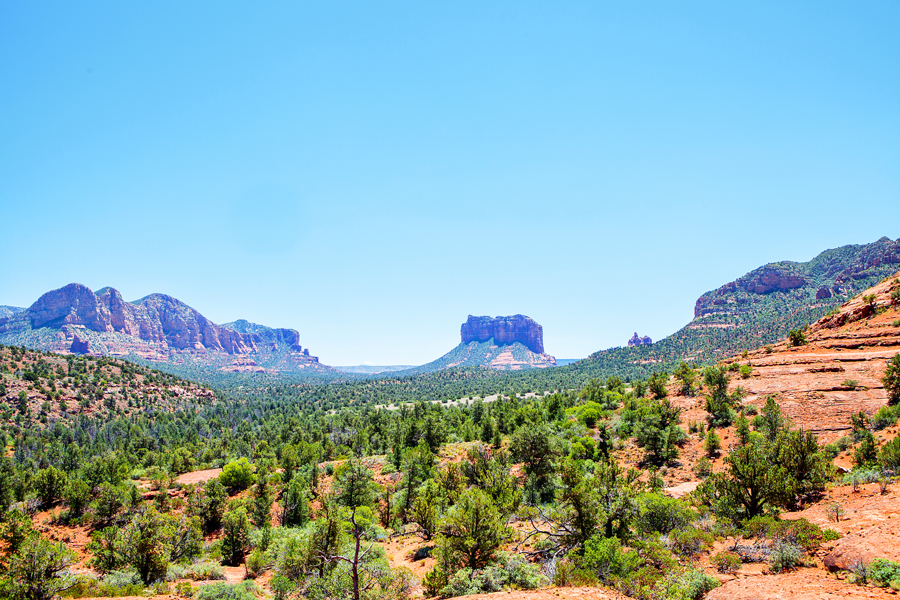 BUT the trail continues steeply up. Basket cairns are conveniently placed to help guide the way. Just follow them up, up, up!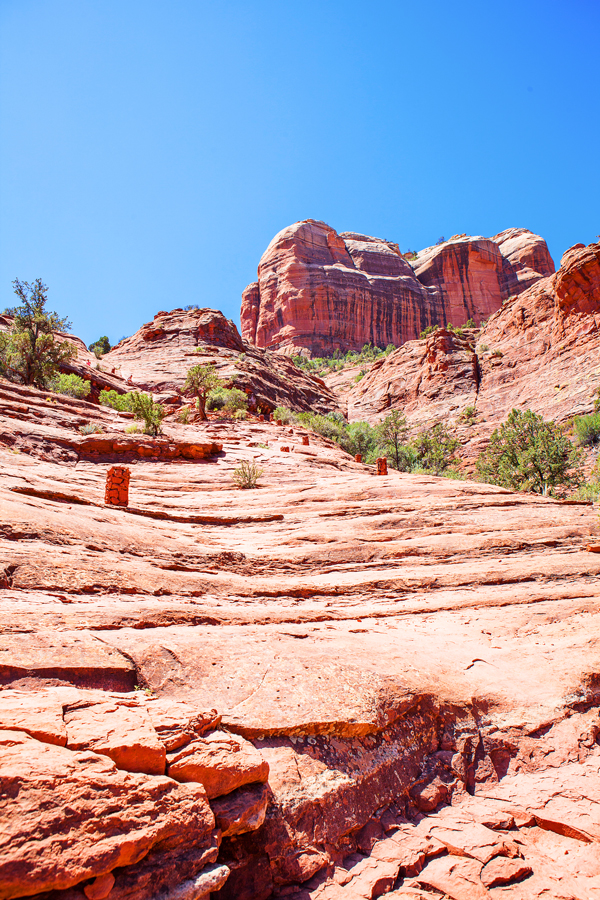 Then, you get to this. And, although it may seem daunting, just take it one step at a time.
Every once in a while stop and take a look around.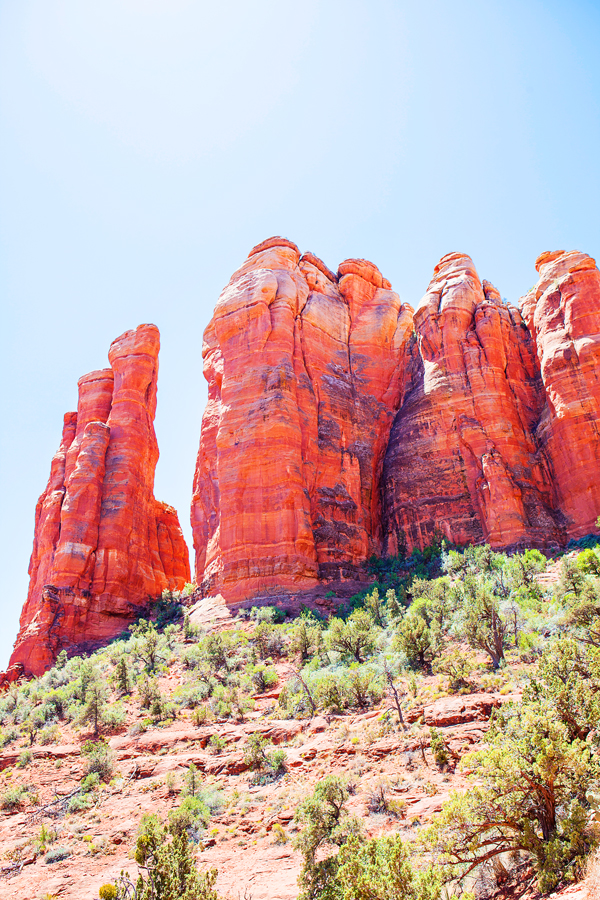 You won't want to miss any of it!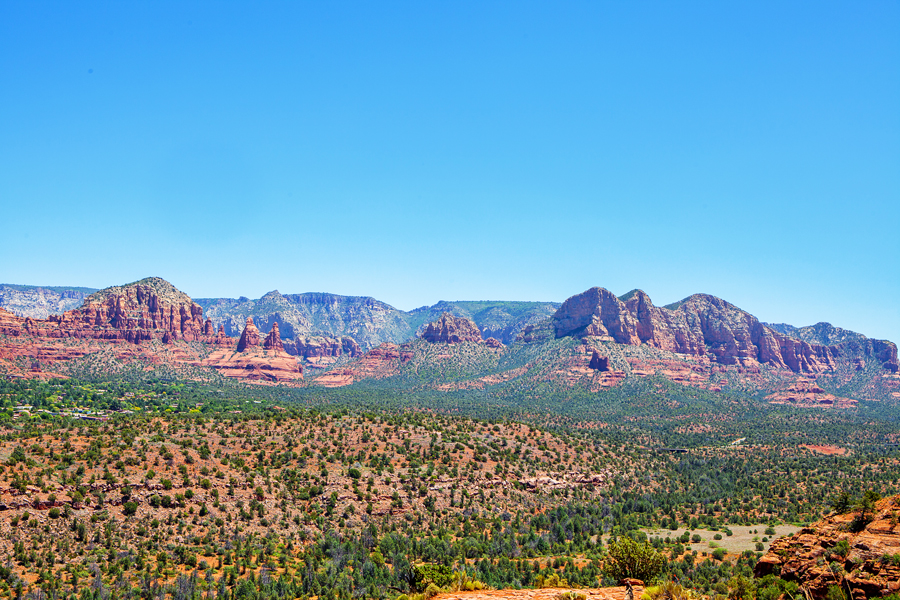 Before long, you will reach this.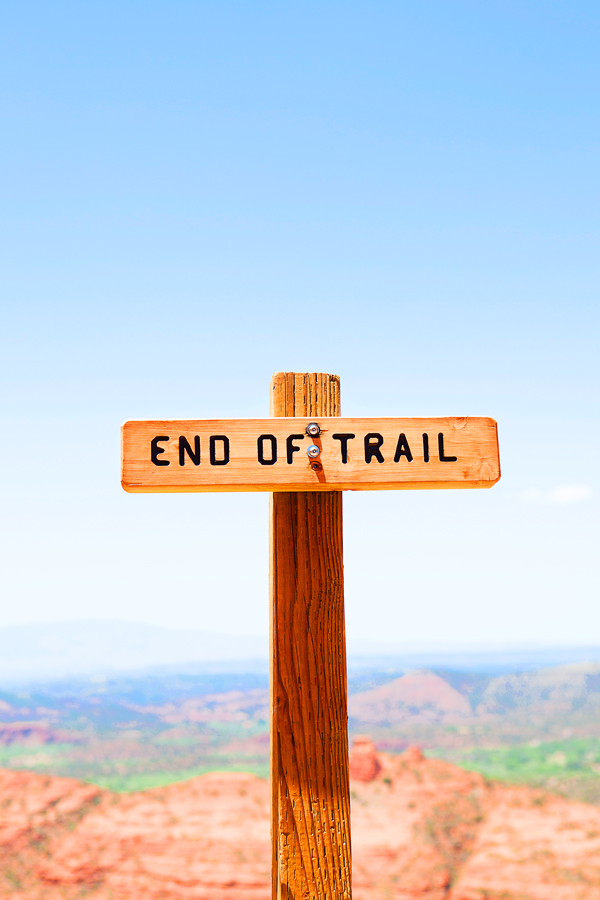 And see views like this.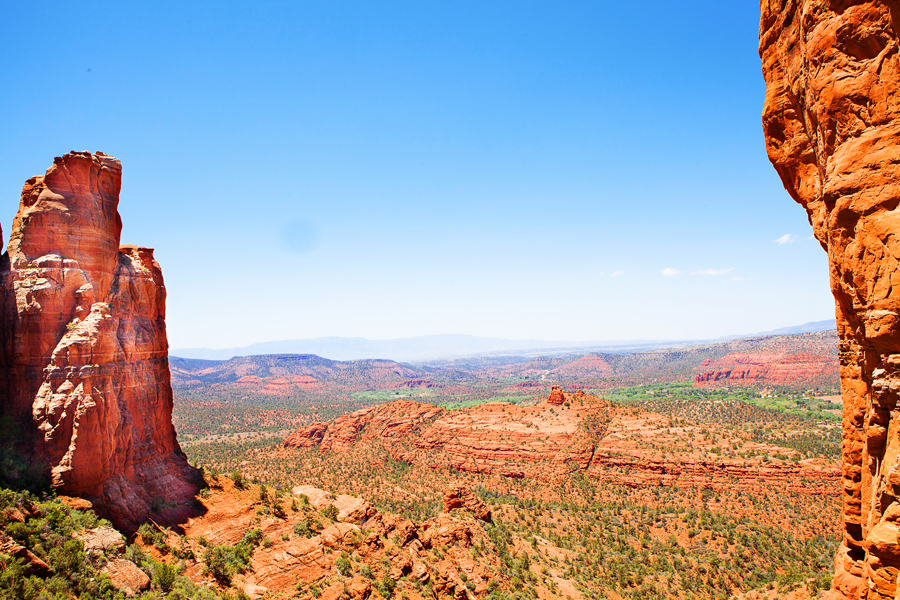 Don't forget to step in front of the camera. Otherwise no one will believe you were there! ;)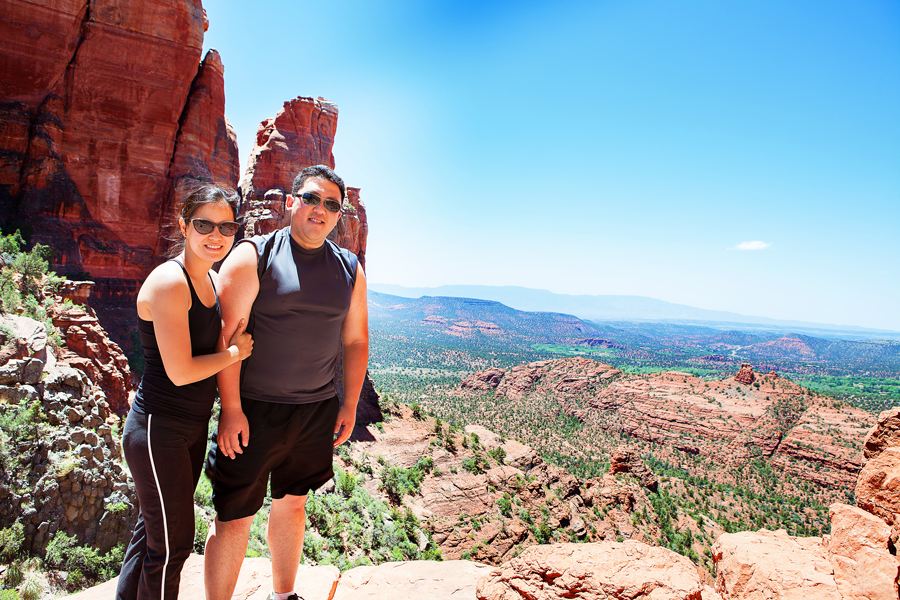 The photos above were taken to the right side of the "End of Trail" sign. If you hike just a little bit further to the left of the sign, you'll get to see this cool formation.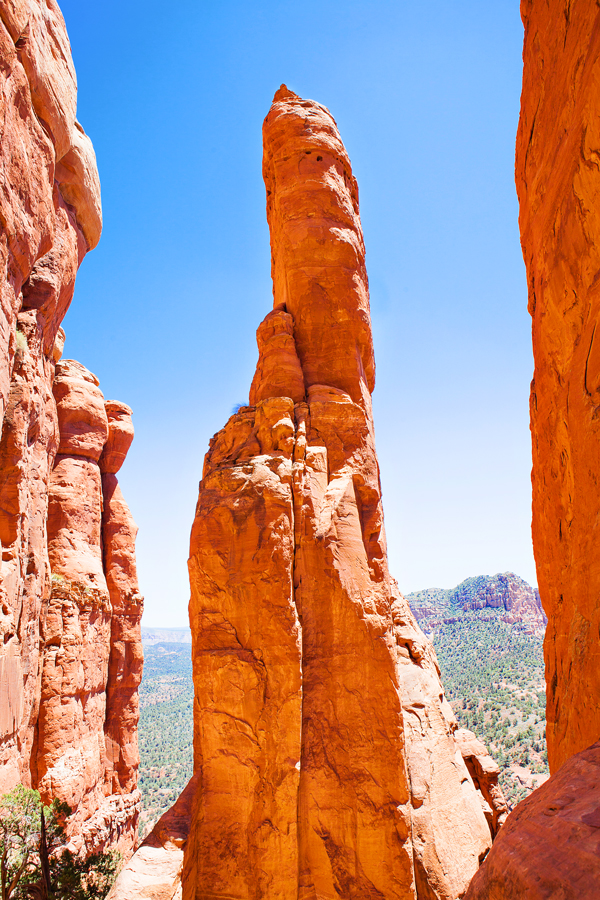 This was definitely a climb to remember and I HIGHLY recommend it. Even if you're not ready for the steep climb up, at least try to make it to the first landing so you don't miss the marvelous landscape.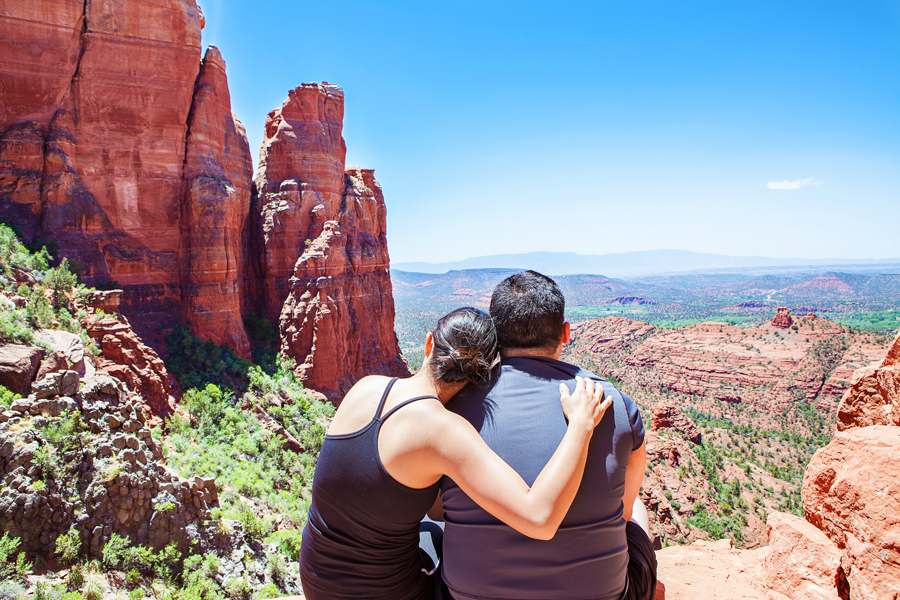 West Fork Trail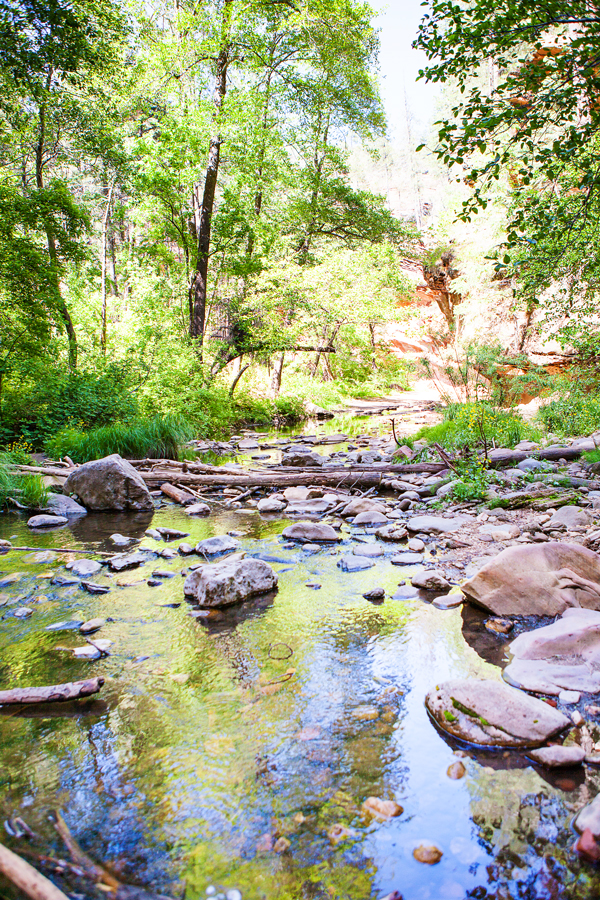 We drove to the next trail – West Fork Trail, which was about a 30 minute drive from Cathedral Rock Trail and one of the most popular trails visited. This was a pretty easy hike and flat most of the time. In order to get to the end, you need to cross the stream 13 times. If your balance is good, you can use the logs and stepping stones to cross without getting your feet wet. If you don't want to test your balance at all, just wear water shoes and you can walk right in the water.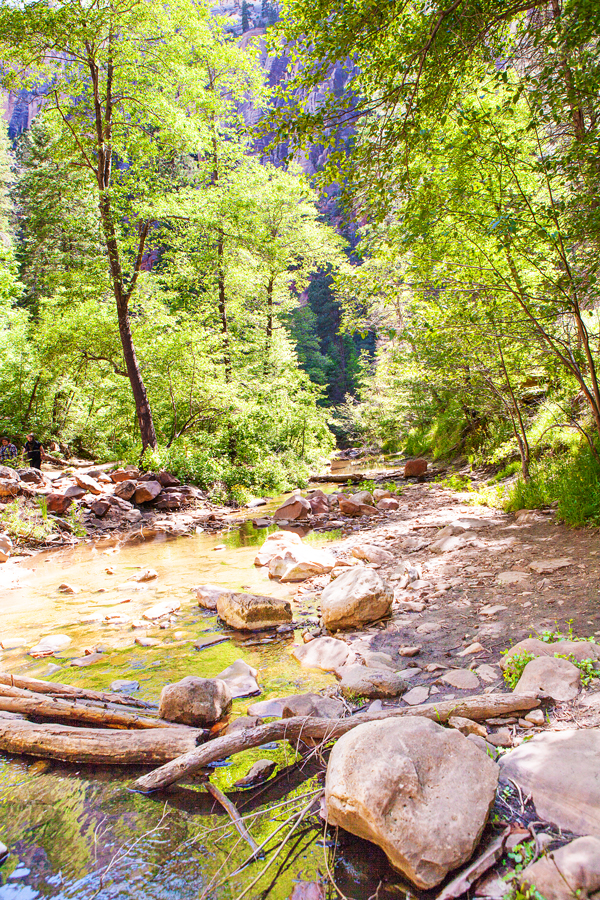 I brought water shoes along, but didn't want to spend any time putting them on because this trail was about 6 miles round trip and we needed to make it back out by sundown. Luckily, my balance was particularly on point that day. No wet feet!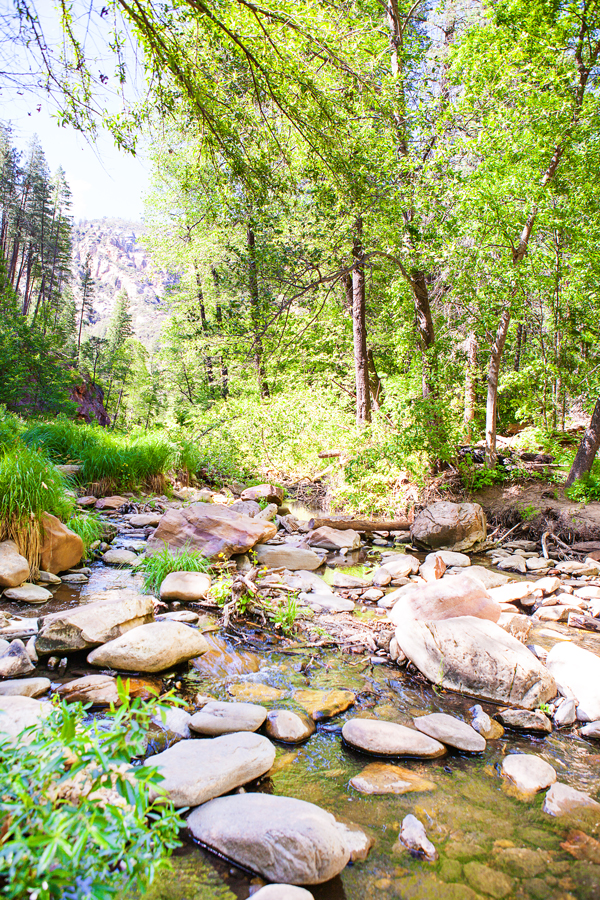 The entire trail was lovely.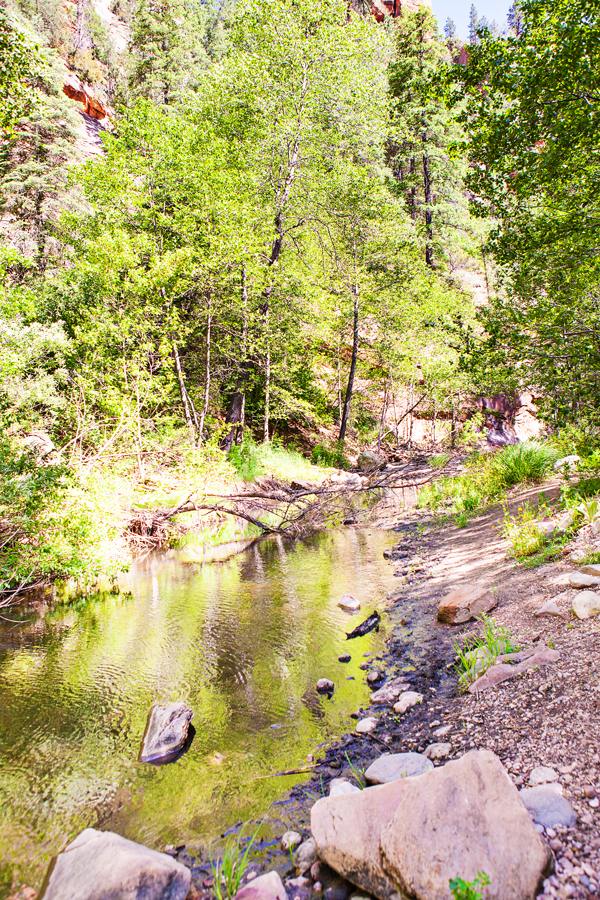 It was so quiet and peaceful.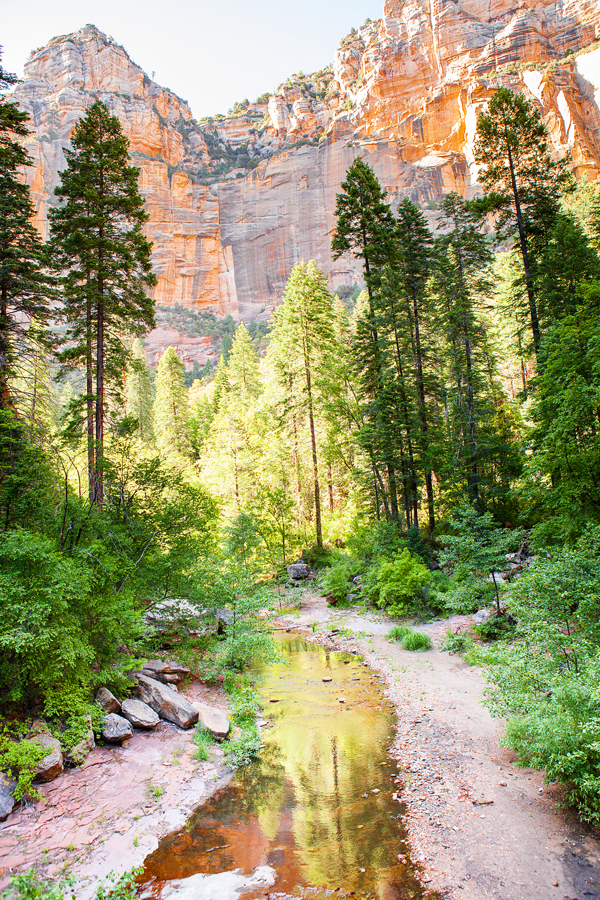 You could hear the leaves rustling and the birds chirping.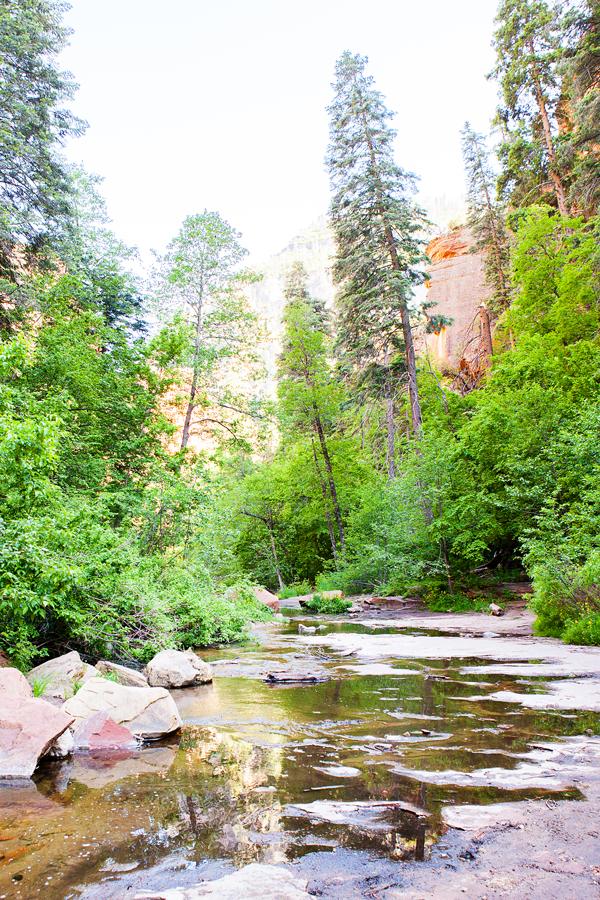 That's so refreshing when you're from a big city and you can hardly hear yourself think sometimes.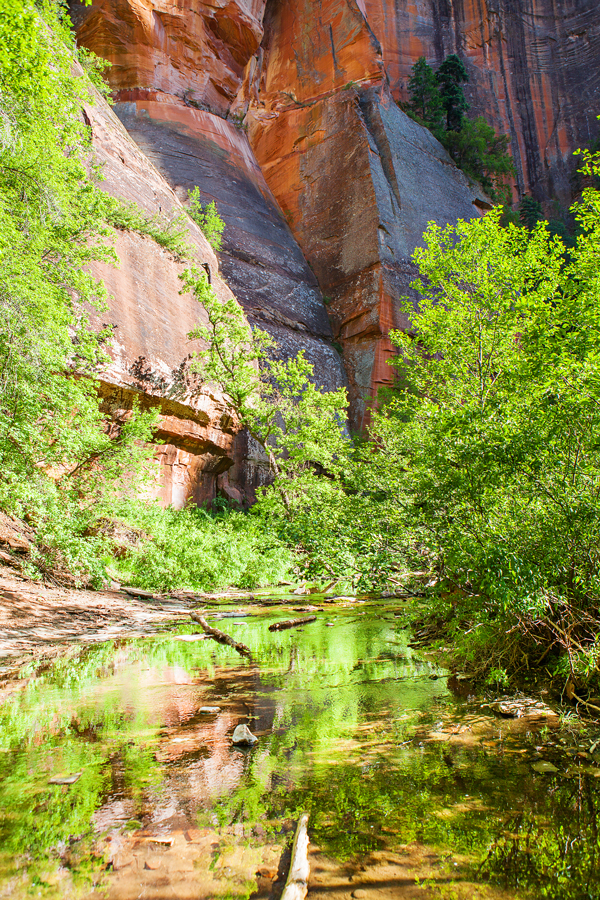 I wish we got there a little earlier so we didn't have to rush.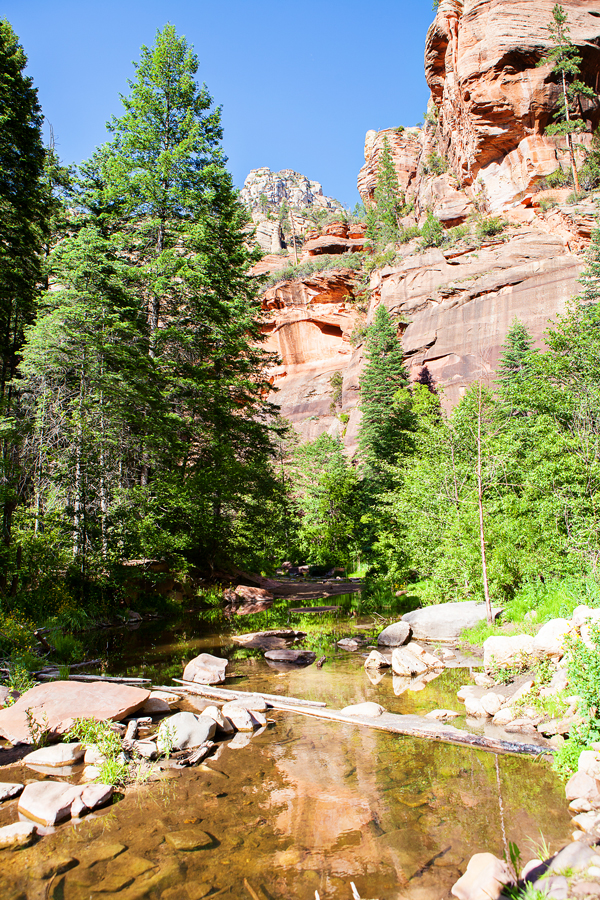 Most of the time, the end of the trail is well worth the trek. Unfortunately, I couldn't say the same for this trail. It was a little anticlimactic. No waterfall. No spectacular view from the top. Just simply, the end. The trail itself was much more exciting than the destination.
As an aside, if you're a camper, you could continue for another 2 ½ miles to set-up camp.
Nonetheless, I would recommend this trail for its serenity and scenery.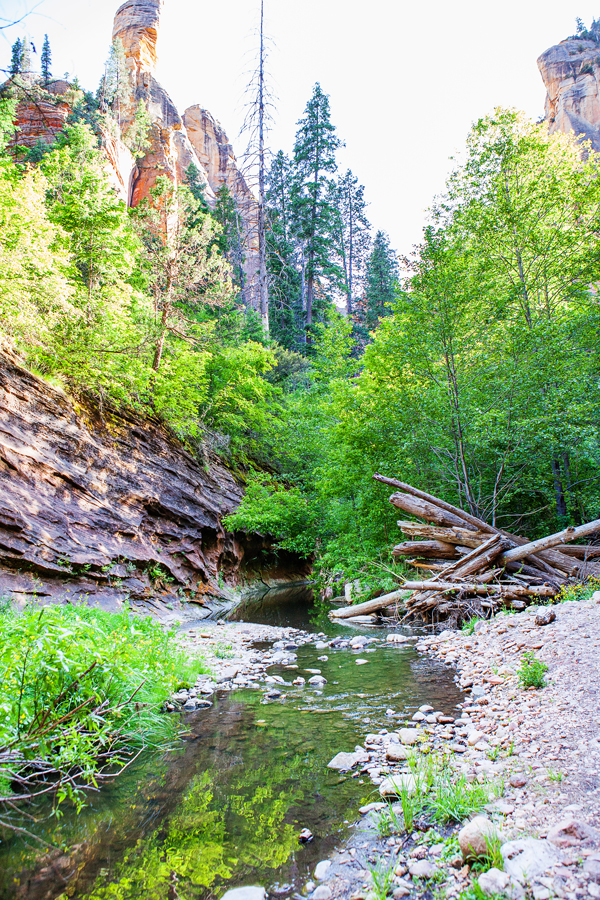 Thank you for reading along. I hope you'll find these posts helpful when you plan your visit to Scottsdale and Sedona one day.
Did you miss any of our 2nd anniversary posts? Click on any of the images below to be taken to the post.
Wanna take a trip back in time and see what we did on our 1st anniversary? Click on any of the images below to be taken to the post.
Want more travel tips? Visit Travel The PKP Way where I share short getaway travel tips and recommendations.