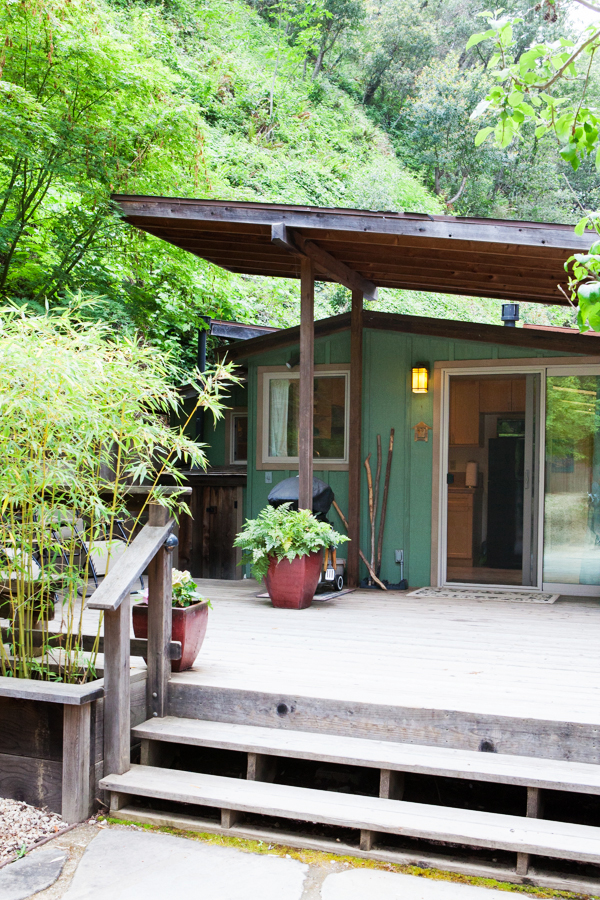 A few weekends ago, Warren and I celebrated our 1st wedding anniversary. I thought the year between our engagement and our wedding day went by fast. Boy, the year after we were married flew by even faster! Will time ever slow down? I want to go back to the good ol' days when waiting for half an hour for a TV show to begin took forever! Anyway, I digress…For our honeymoon, we spent just shy of a week in Big Sur and Napa, staying at different cabins and cottages. We loved our time in Big Sur so much that we wanted to revisit it for our 1st anniversary. This time around, we searched VRBO to explore different lodging options and I think we hit the jackpot!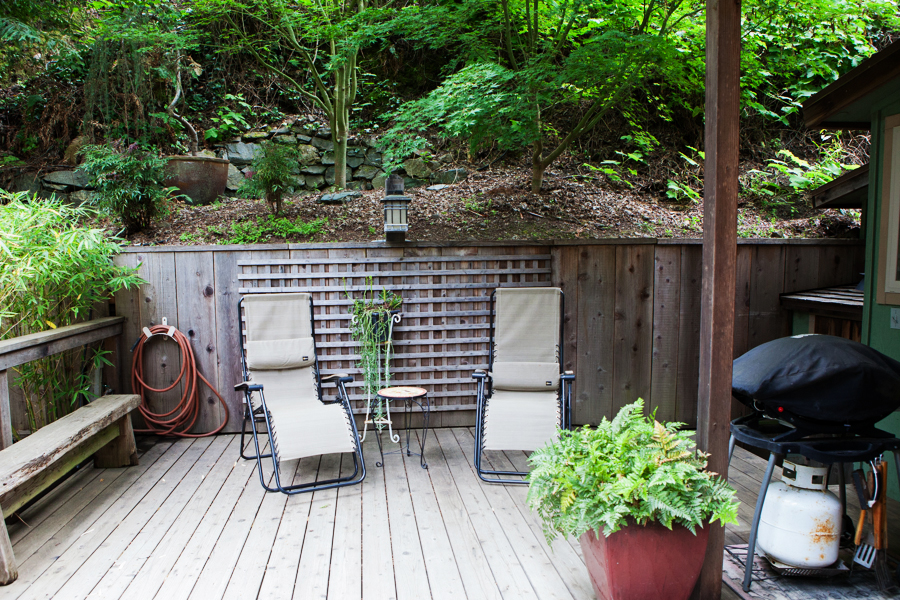 We stayed at a cabin, nestled above the secluded road leading to Pfeiffer Beach. It was absolutely quiet. We felt like we were in a tree house in the middle of the forest. The cabin looks small from the outside, but the owners made effective use of every square-inch on the inside. Let's take a little tour.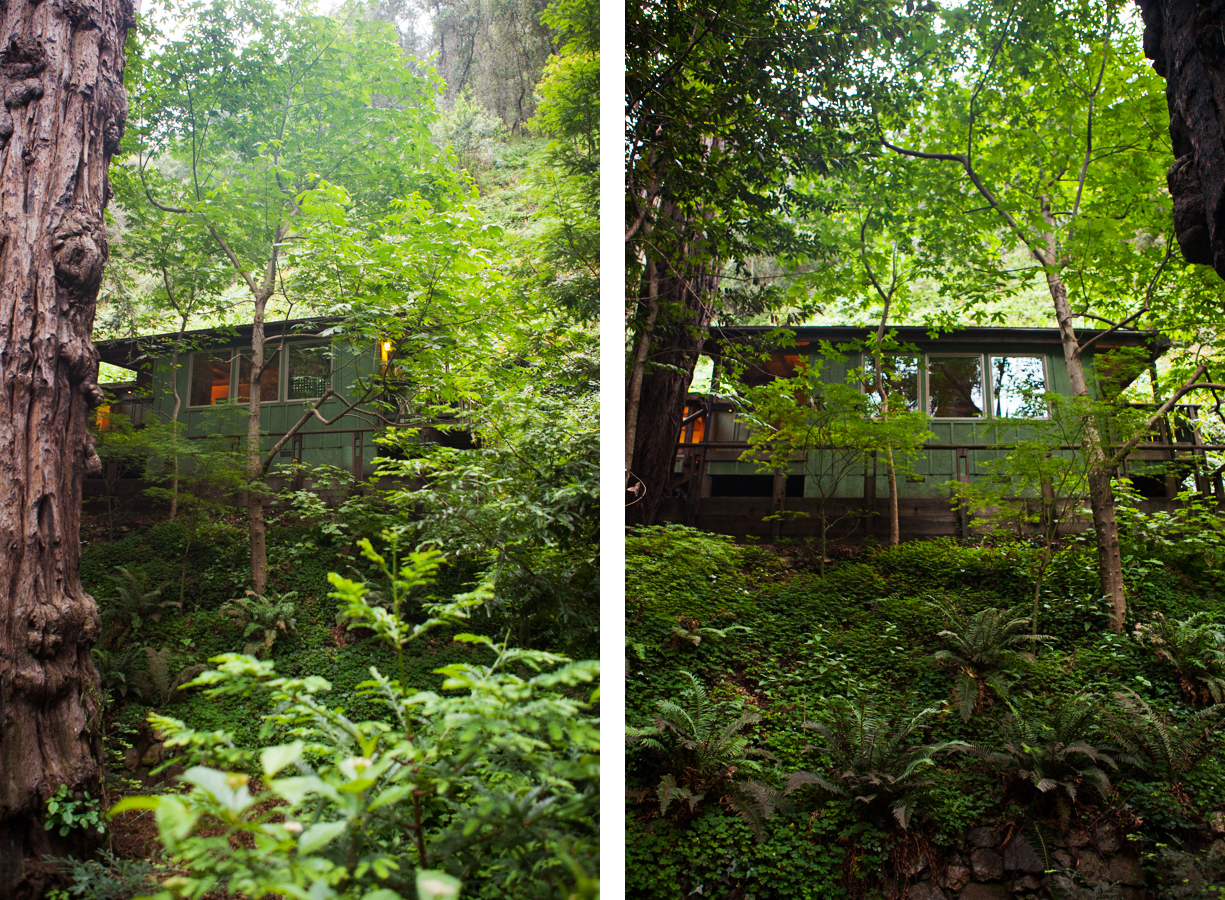 As you step into the front entrance, to the left, is the kitchen. It is stocked with a coffee maker, pots and pans of all sizes, cooking utensils, cutlery, cloth napkins, Ziploc bags, condiments and spices, and other sorts of gadgets and equipment. We brought along groceries and ended up cooking breakfast and dinner during our entire weekend stay. I was in love with the Viking stove and oven!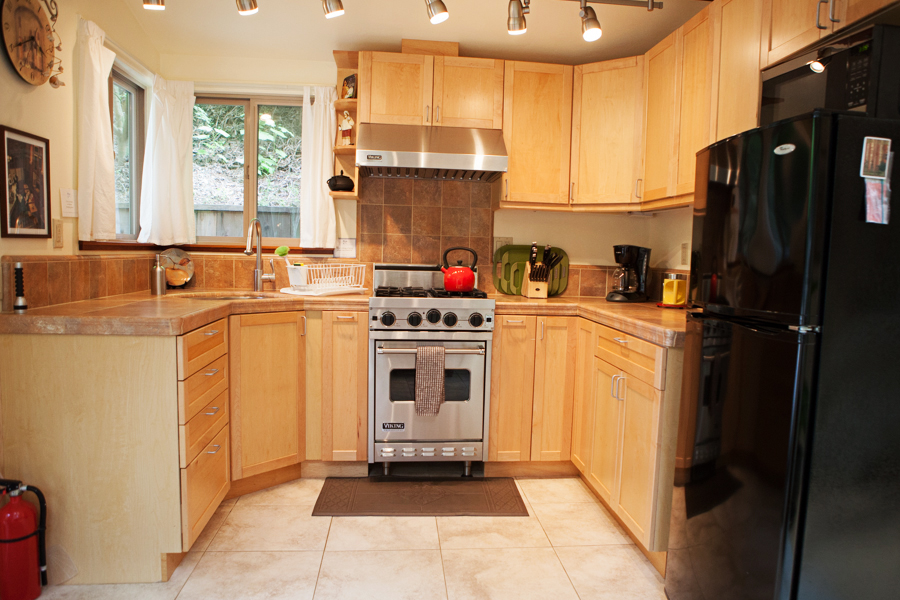 The owners really didn't hold back when stocking this kitchen. Check out this neat little popcorn maker! I got such a kick out of it! They even provided the kernels! The top of the popcorn maker had a dish to melt some butter. Luckily, Warren packed a stick of butter because he wanted to do some cooking, otherwise we would have had flavorless popcorn…kismet, I tell you.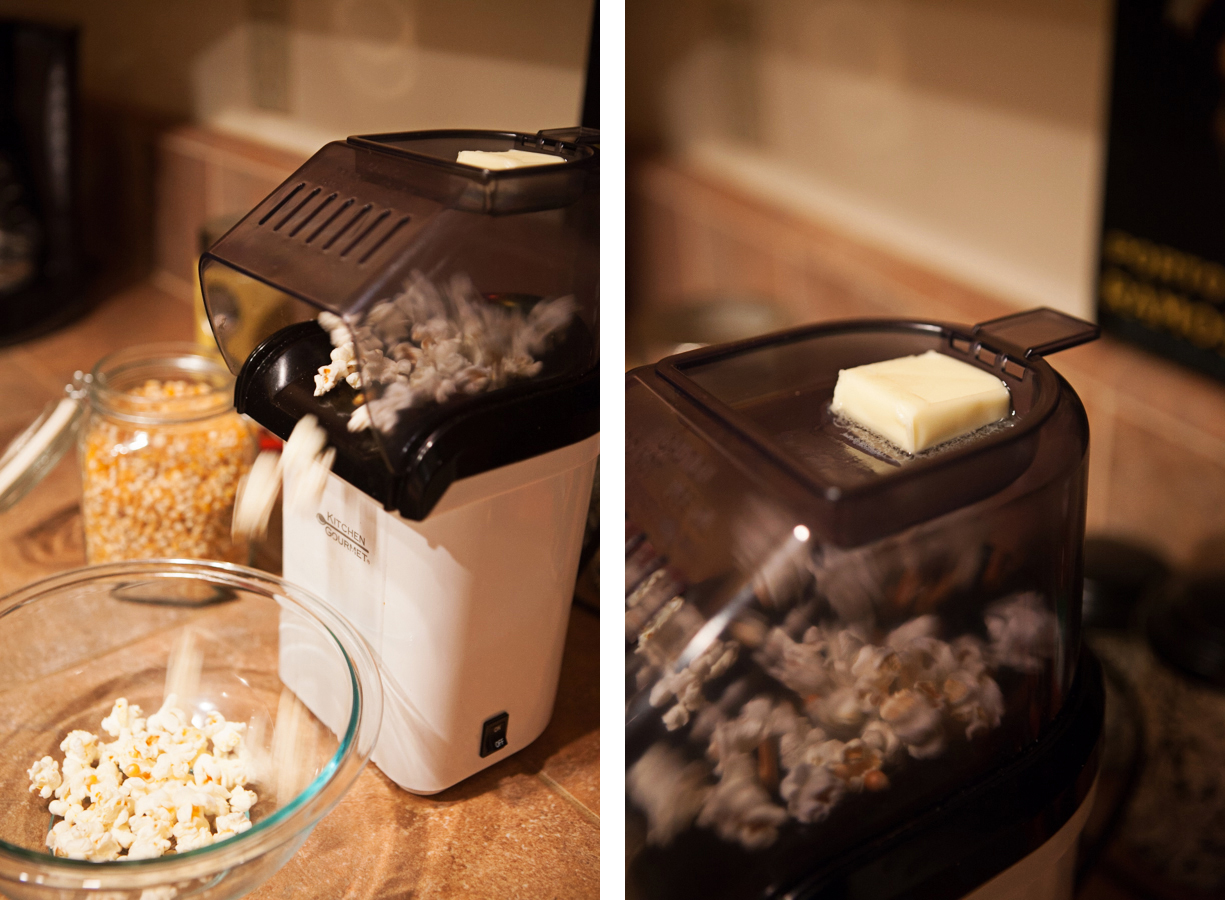 Across from the kitchen is a little dining area, a perfect spot for a couple to enjoy a meal. This is where we spent every morning and evening meal. The view while dining was so tranquil and serene. There were also skylights throughout the cabin, so plenty of natural light shined through during the day.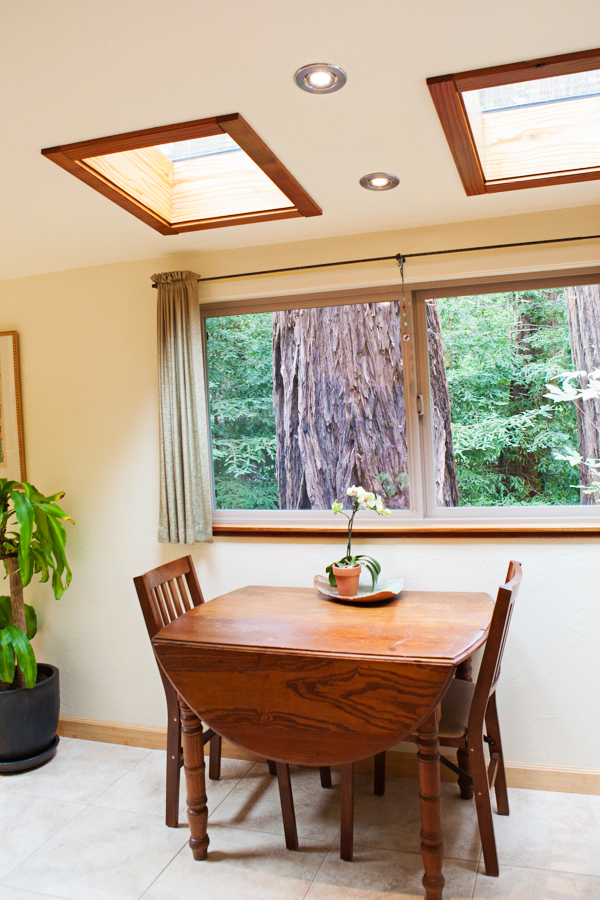 Here's a view looking directly down the cabin. There was a love seat to the right, across from the fireplace and full bathroom. The second love seat to the left pulled out into a bed to accommodate more guests.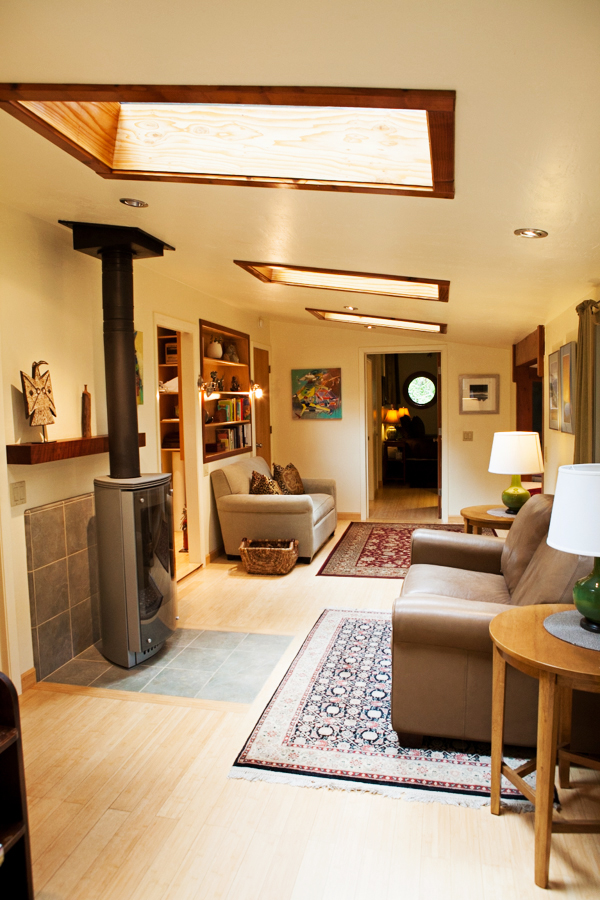 Right before entering the bathroom was a small office area, perfect for journaling, making a phone call, finishing up some light work, or writing a post card.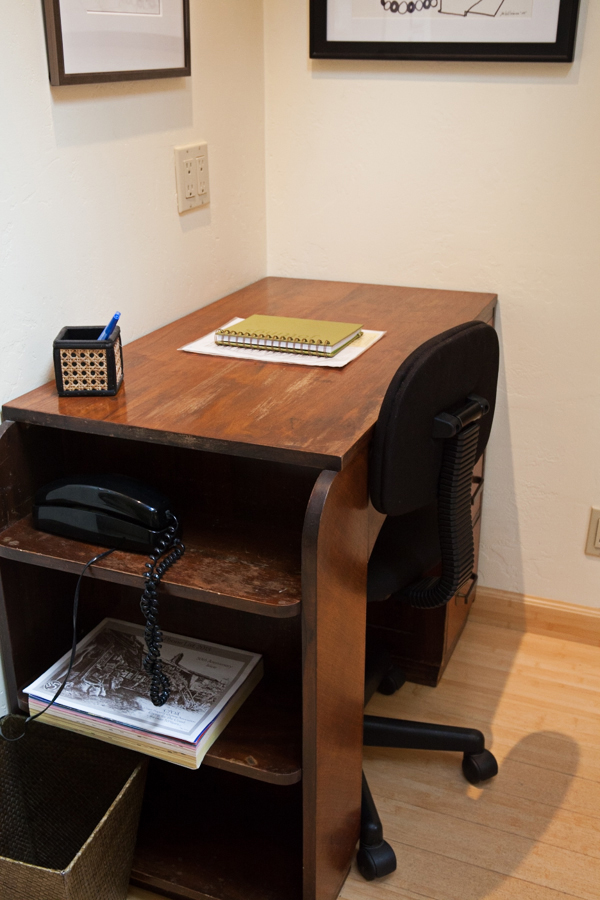 That little green notebook is the cabin's guestbook. It was so neat to read about past guests' experiences in the cabin.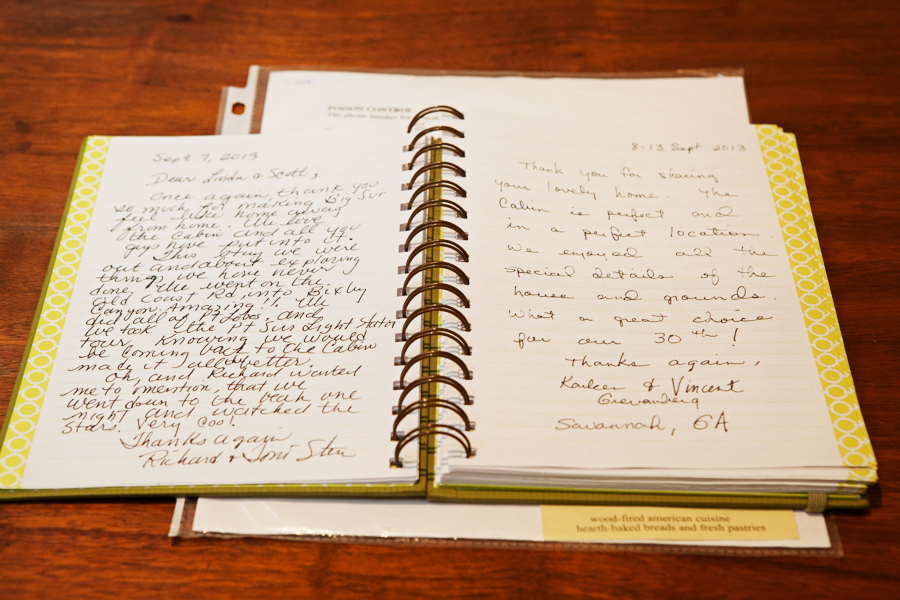 Here's a look at the full bathroom. It was absolutely spacious, equipped with his and hers sinks. The water pressure in the shower was spectacular! I would stay here again just for that!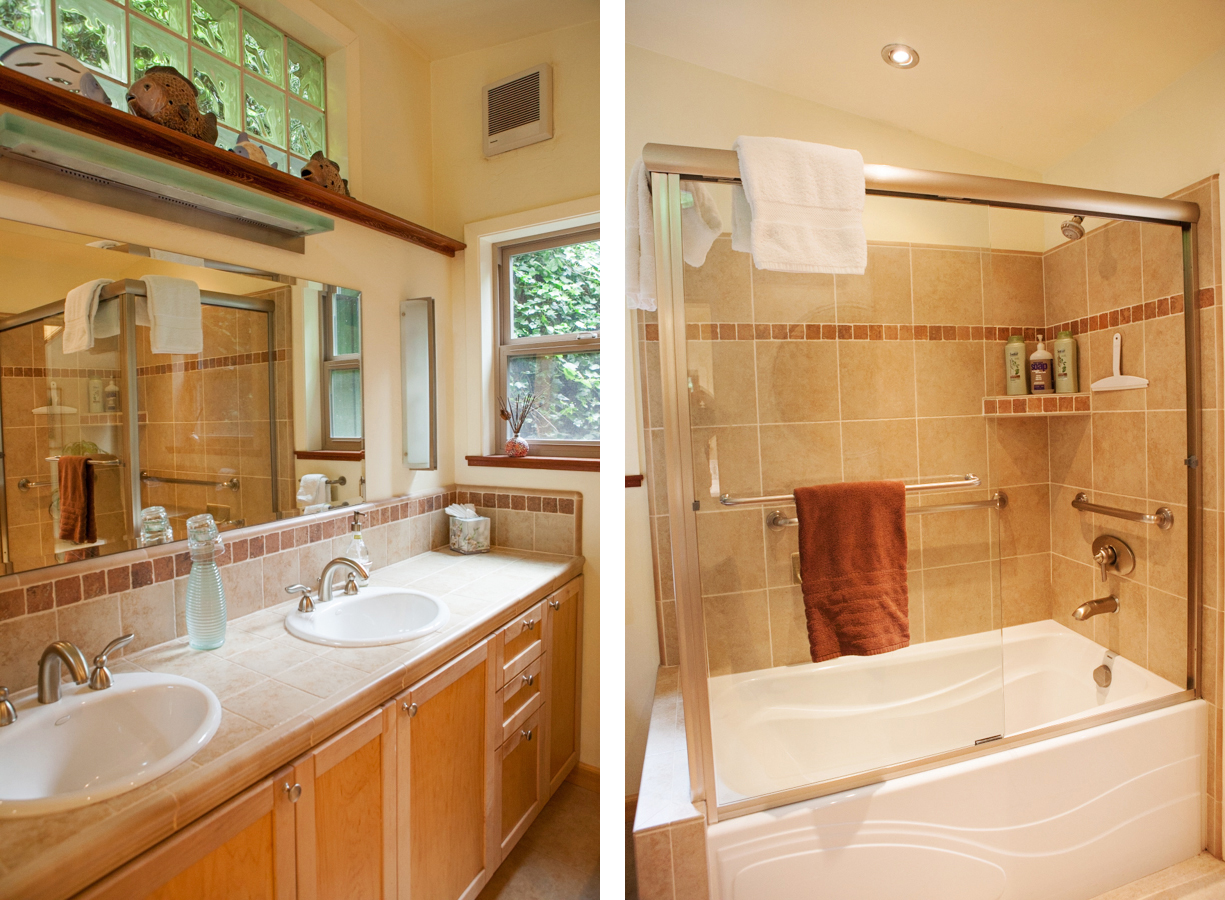 Inside the bathroom to the left, were a washer and dryer duo. This was absolutely perfect! We did a load of laundry before leaving and ended up not having to bring back any dirty clothes. When we returned home, all we had to do was put the clean clothes away!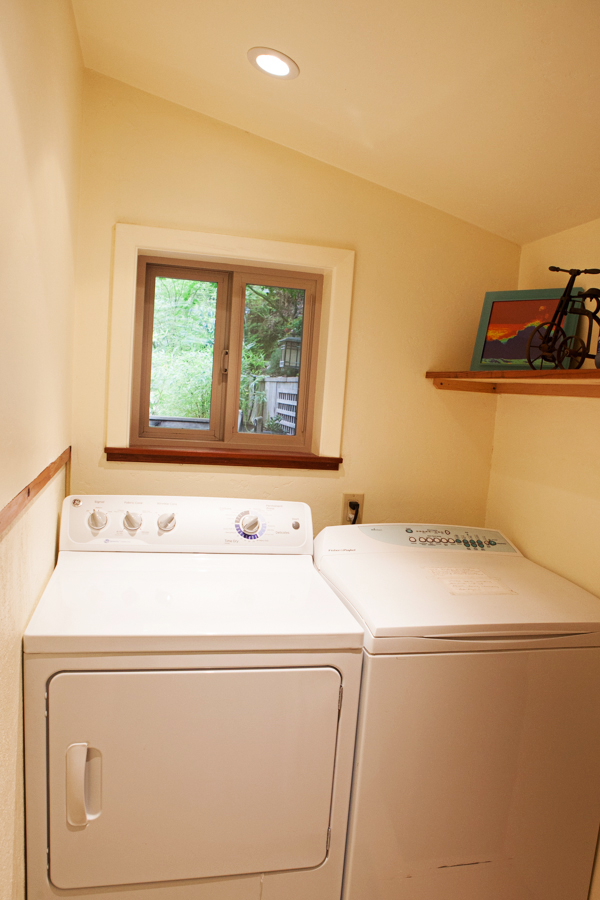 Here's another look at the love seat that pulled out into a bed. I was smitten by the built-in bookshelf above it, which was stocked with a small library of books, signed by the authors no less, for our reading pleasure.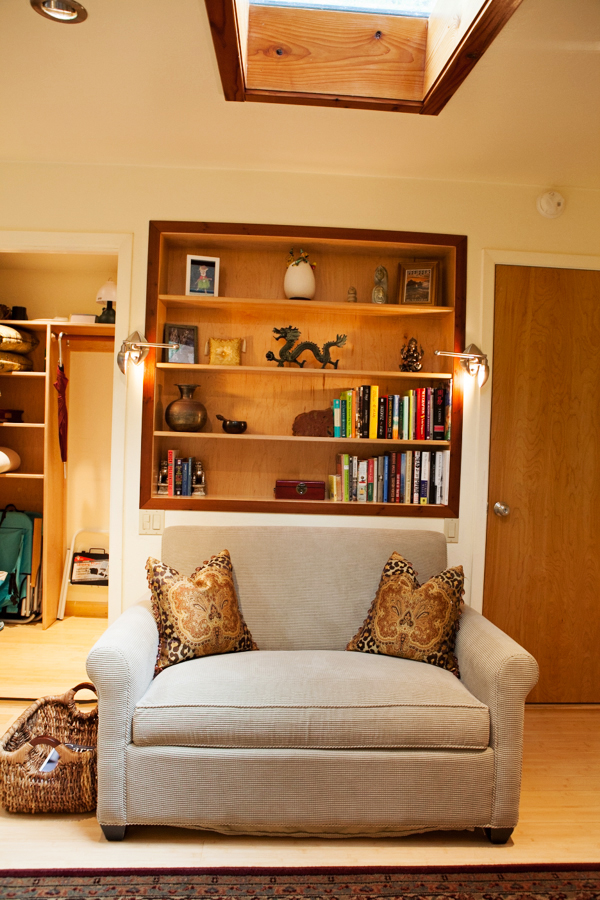 Directly in front of the pull-out was my favorite spot in the entire cabin! It was a comfy reading area that was enclosed by a wall of windows! I did some light reading and writing with a glass of wine one night and we played a round of Scrabble on another. It was like being outdoors without the cold and pests! Glamping status, anyone?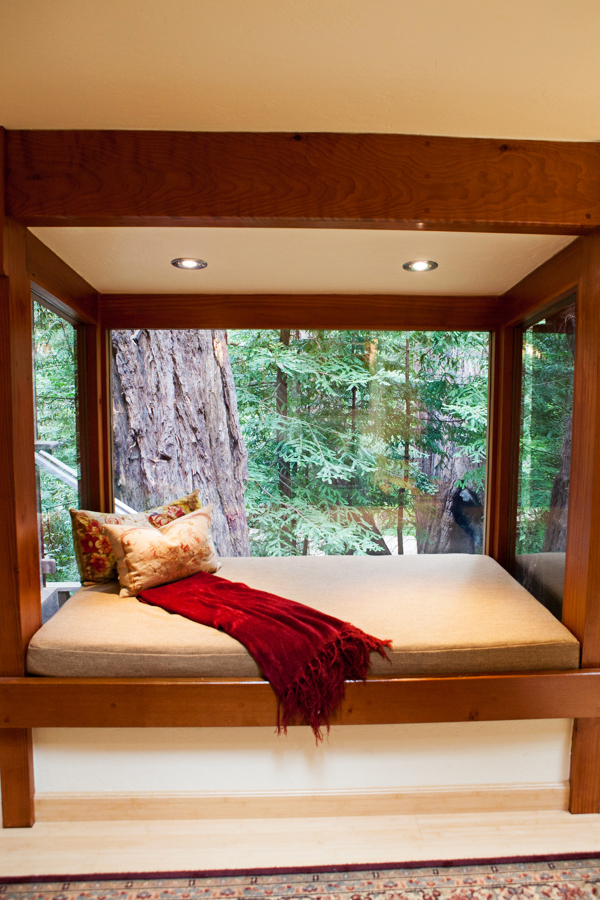 Right behind the pull-out love seat was a walk-in closet that the owners used to provide guests with board games and other items to ensure our stay was as comfortable as possible (e.g. Umbrella, beach chairs, cooler, extra pillows and sheets, and a portable heater).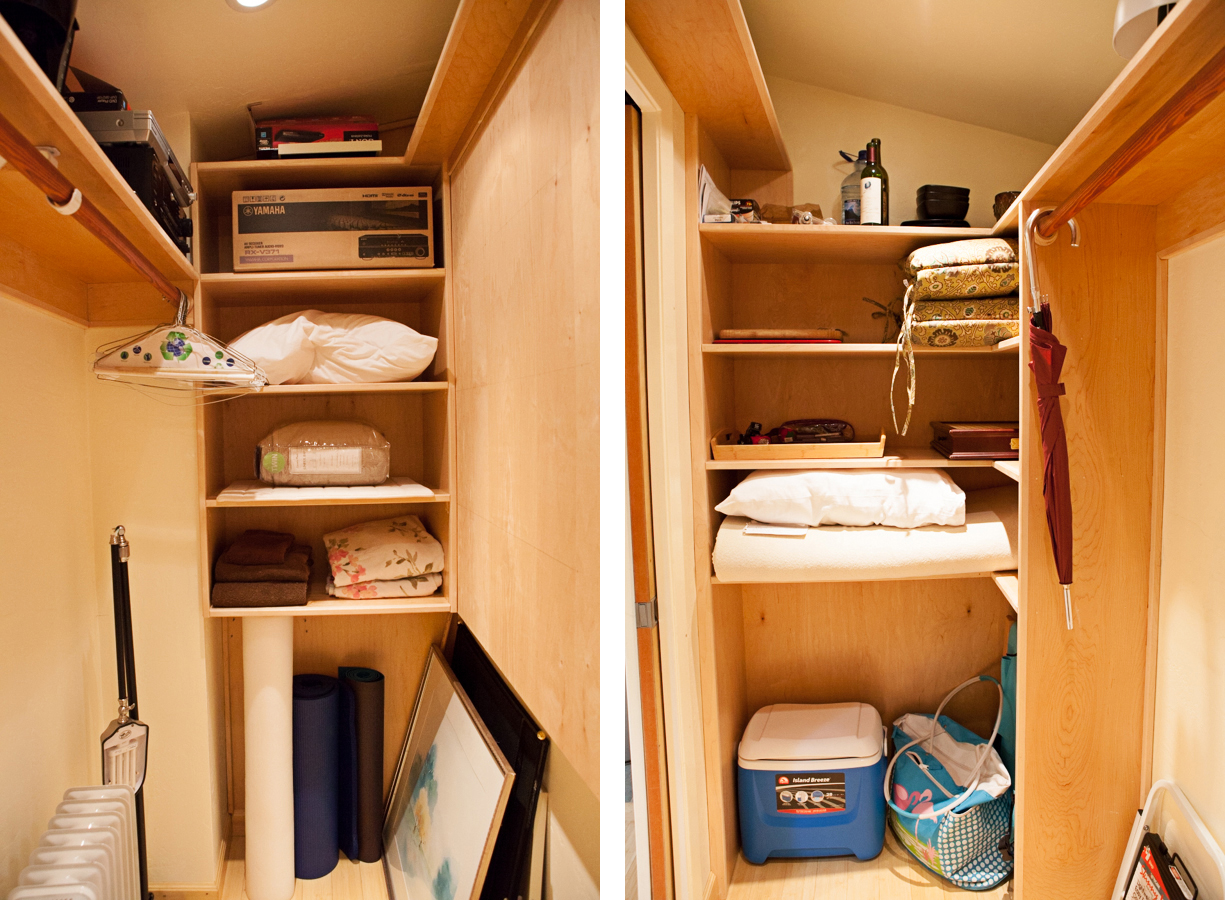 The bedroom was located at the end of the cabin. There were two sliding door closets and a large dresser for even the heaviest packer. The bed was very comfy and spacious, not too firm and not too soft.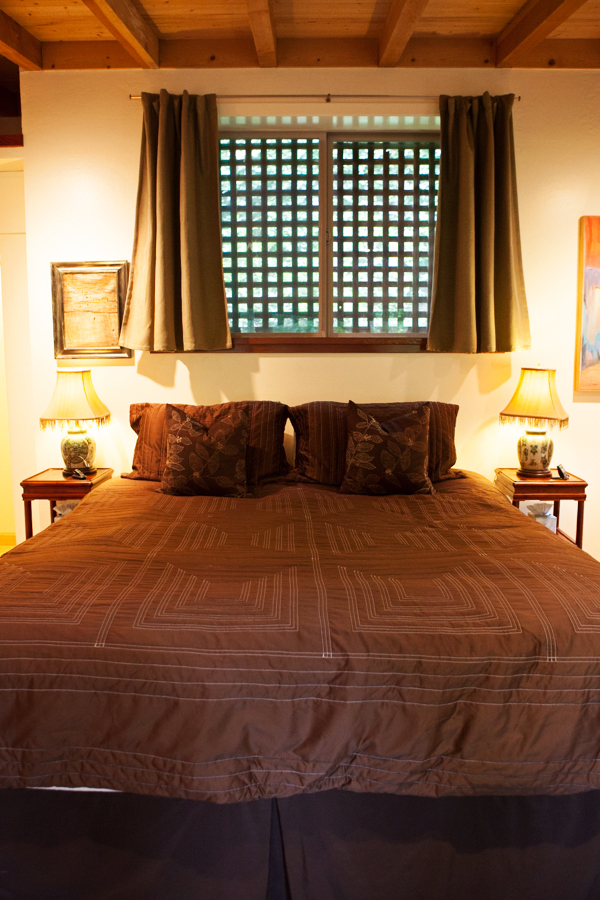 Across from the bed were three large windows to further take in the outdoors. This was our view waking up every morning. Amazing!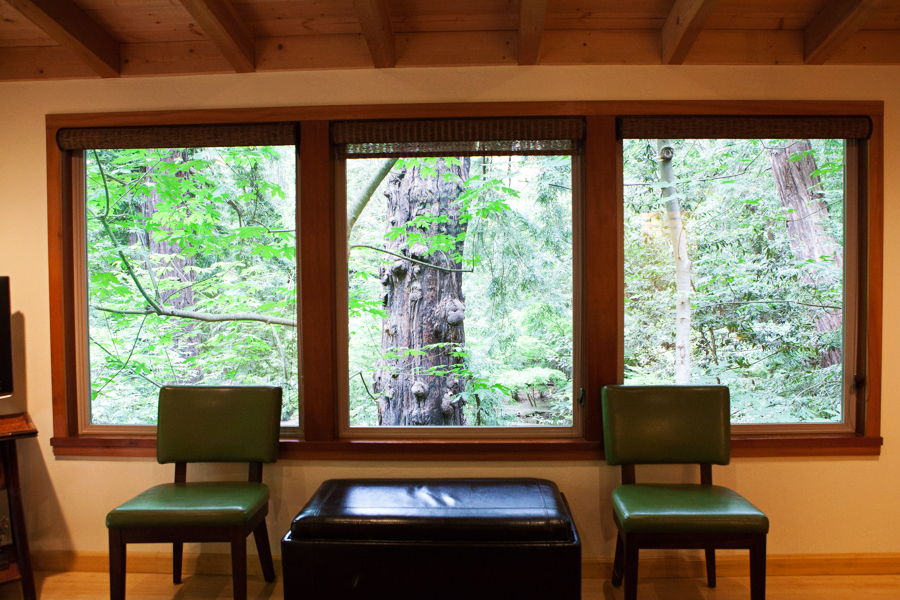 From the bedroom, we were able to access two separate verandas, perfect for a morning cup of coffee or a relaxing place to wind down from the day during the evenings.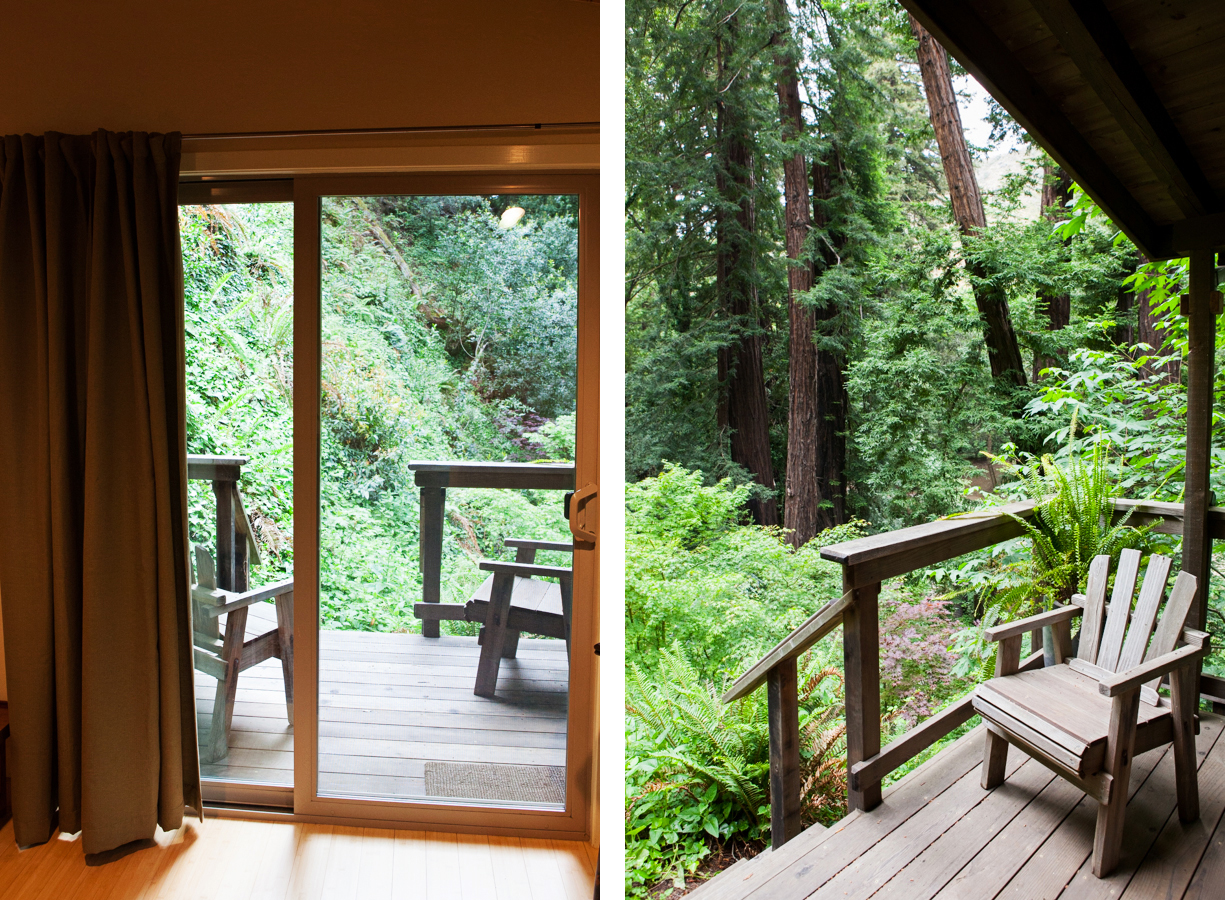 One of the closets hid a stereo system that played music throughout the house. An eclectic selection of CDs were available for us to choose from. We ended up playing Frank Sinatra during our entire stay.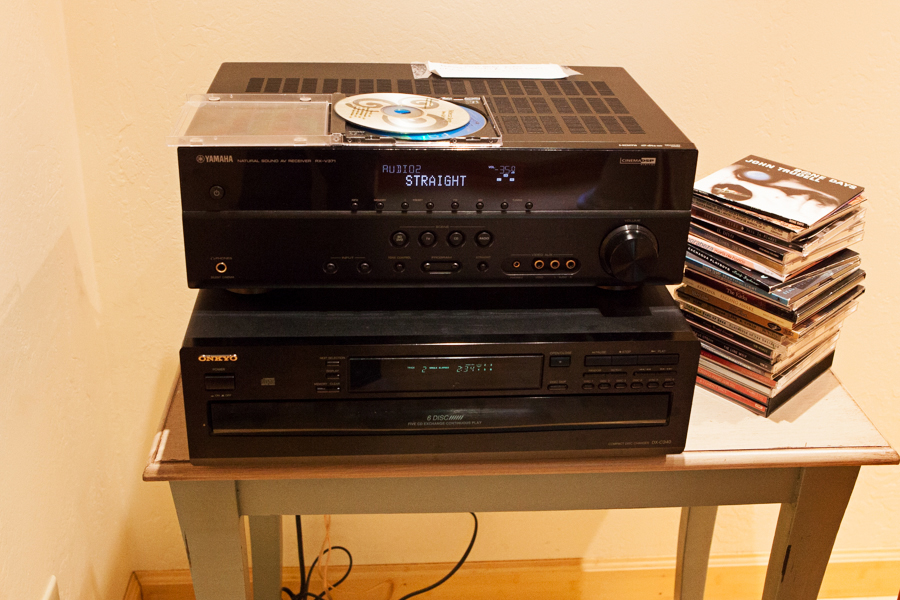 Sprinkled throughout the cabin walls was fun art that the owners collected. My favorite was the drawing of the cabin.

I also appreciated all the signs that reminded us how to behave during our stay.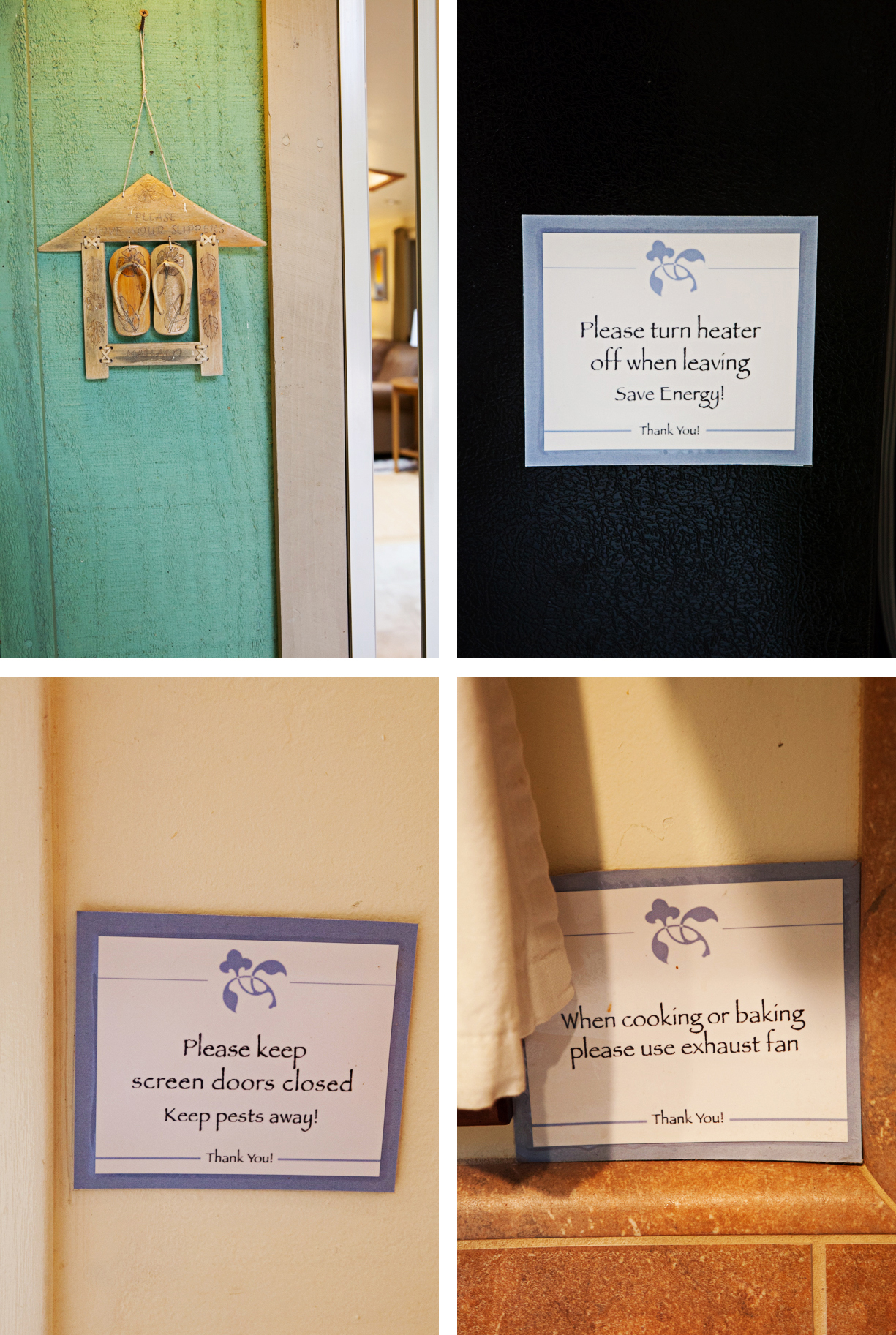 The grounds the cabin sat on was so peaceful and beautiful. There was greenery everywhere and the gravel just added to it's charm.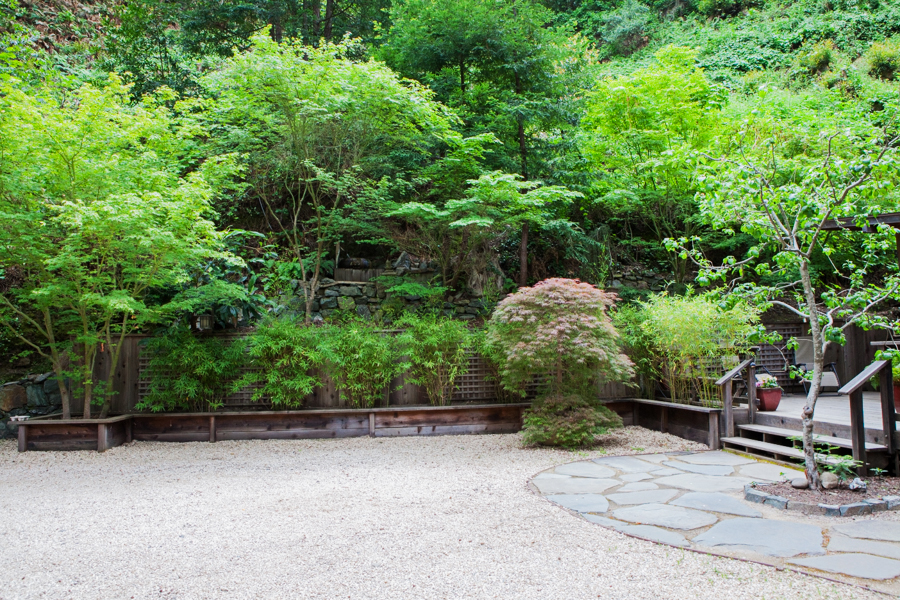 This stone staircase led to a small area with a waterfall where you can sit and enjoy the tranquility of the space.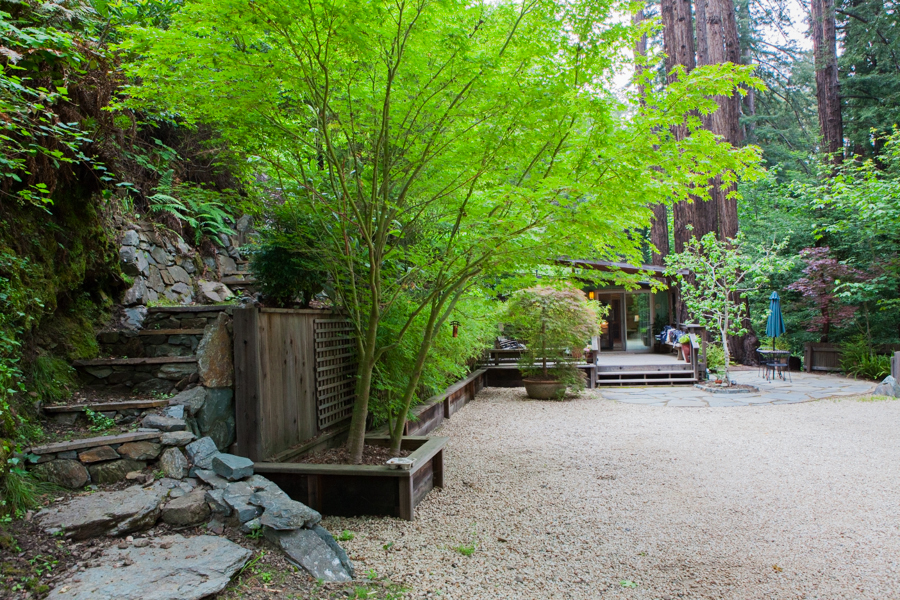 Of course, being our anniversary and all, we had to take some cheesy pictures of ourselves :) It's our thing.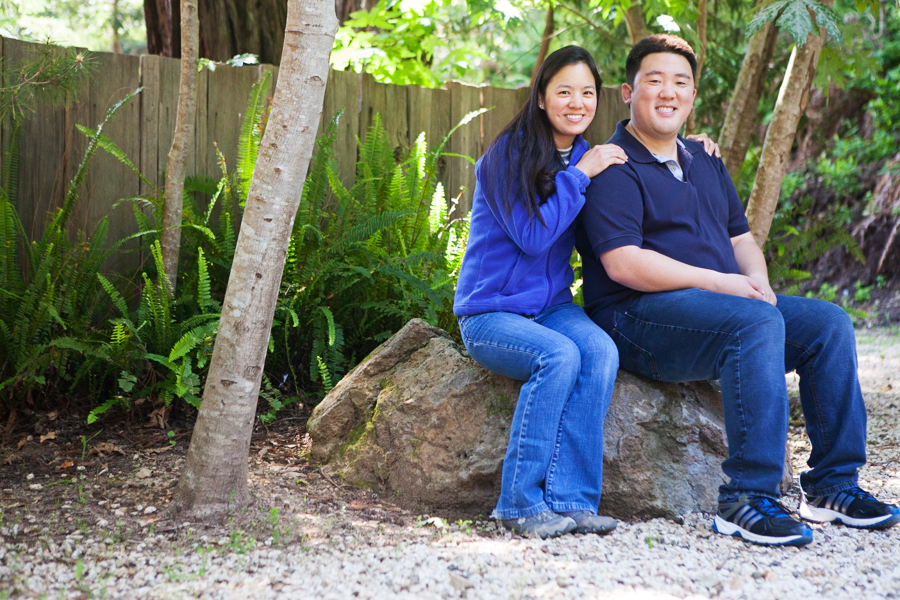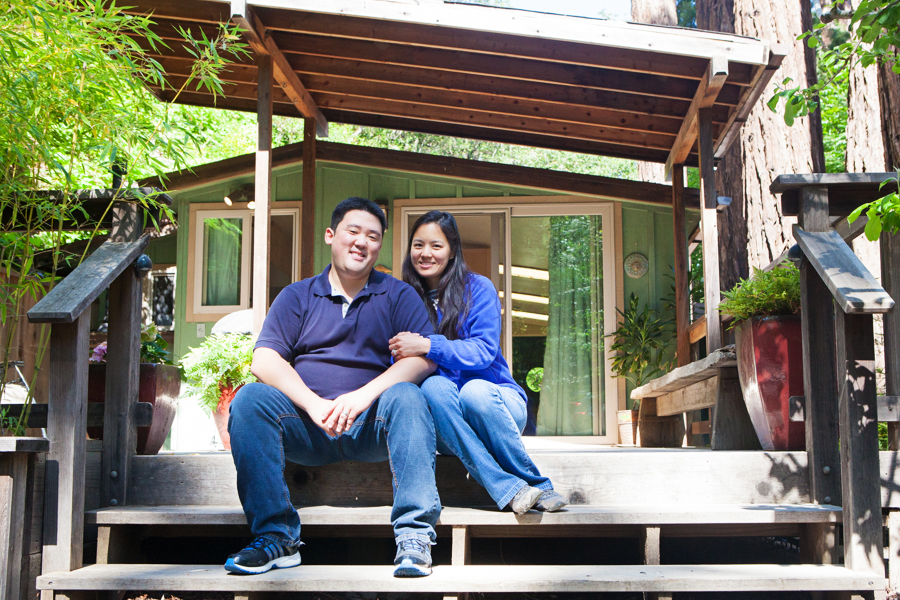 Now, back to business…if you ever take a trip to Big Sur, I would highly recommended staying in this cabin. Click here for the link to the listing.