It is always so difficult to leave Big Sur. It was hard when we left after nearly a week during our honeymoon and it was especially difficult to leave after just a short weekend. We love Big Sur so much, we would live here if we could. Seriously, if we won the lotto and had to choose where to settle down, Big Sur would definitely be a contender! Who knows, maybe we will one day, when we retire or something :)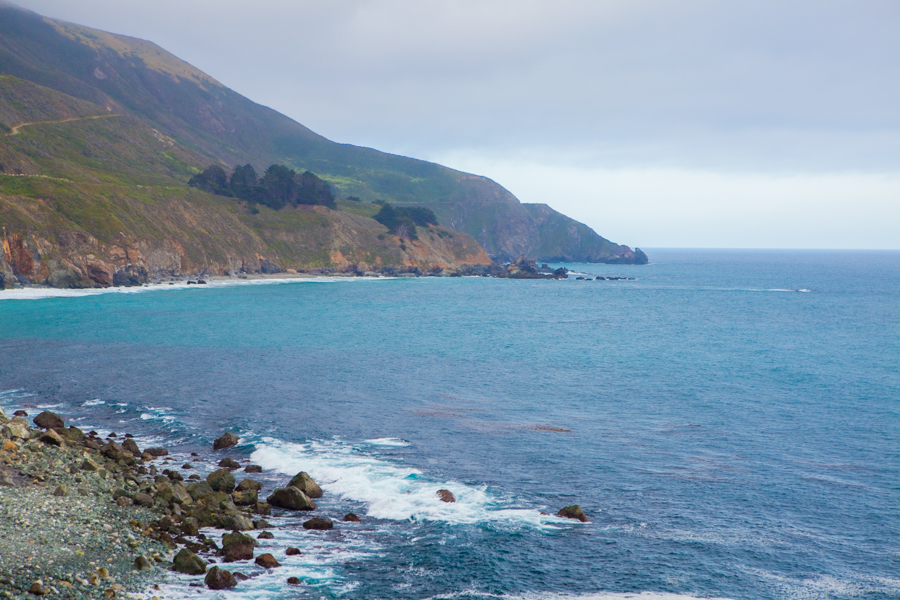 It should not come as a surprise that when it was time for us to leave Big Sur and get back to real life, I stalled as much as I could. On our drive away from Big Sur, I made Warren stop at the look-out point for Big Creek Bridge so that I could snap pics. As mentioned before, Big Sur was not nearly as sunny as it was the same time prior. This just goes to show that the natural beauty of Big Sur shines through no matter the weather conditions.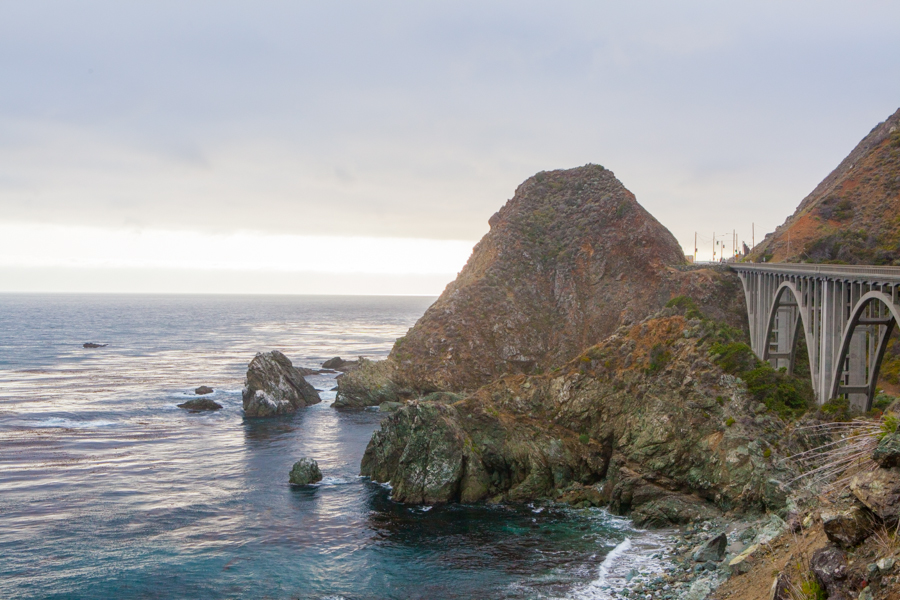 I'm ready to return to Big Sur, please.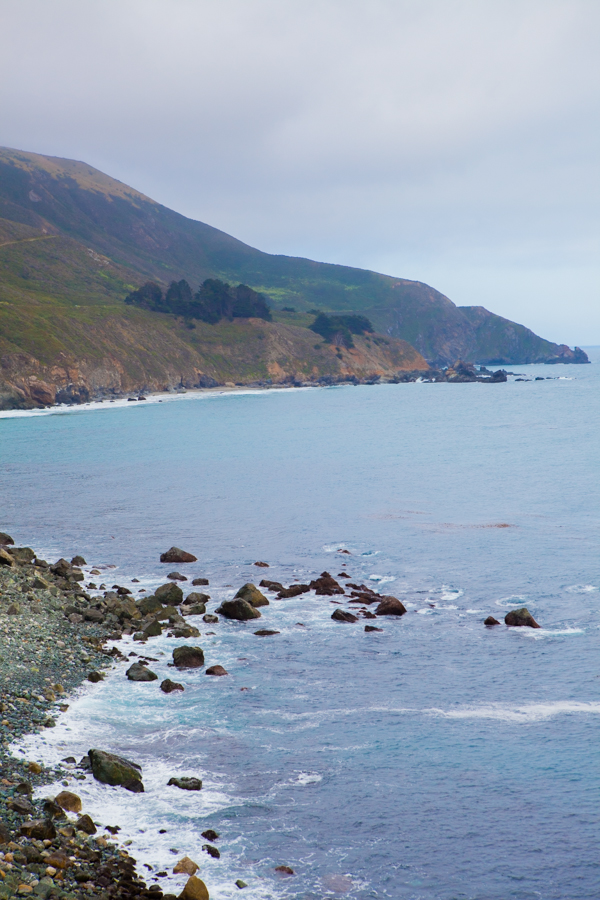 On our way up to Big Sur, I spotted elephant seals along the coast off of Hwy 1. Warren did not want to delay getting to Big Sur, so he promised he'd stop and pull over on our way back. I held him to it. We pulled into the parking lot and upon opening of the door, we were greeted by the unexpected and overwhelming stench. Just make sure to breathe through your mouth if you ever stop by :)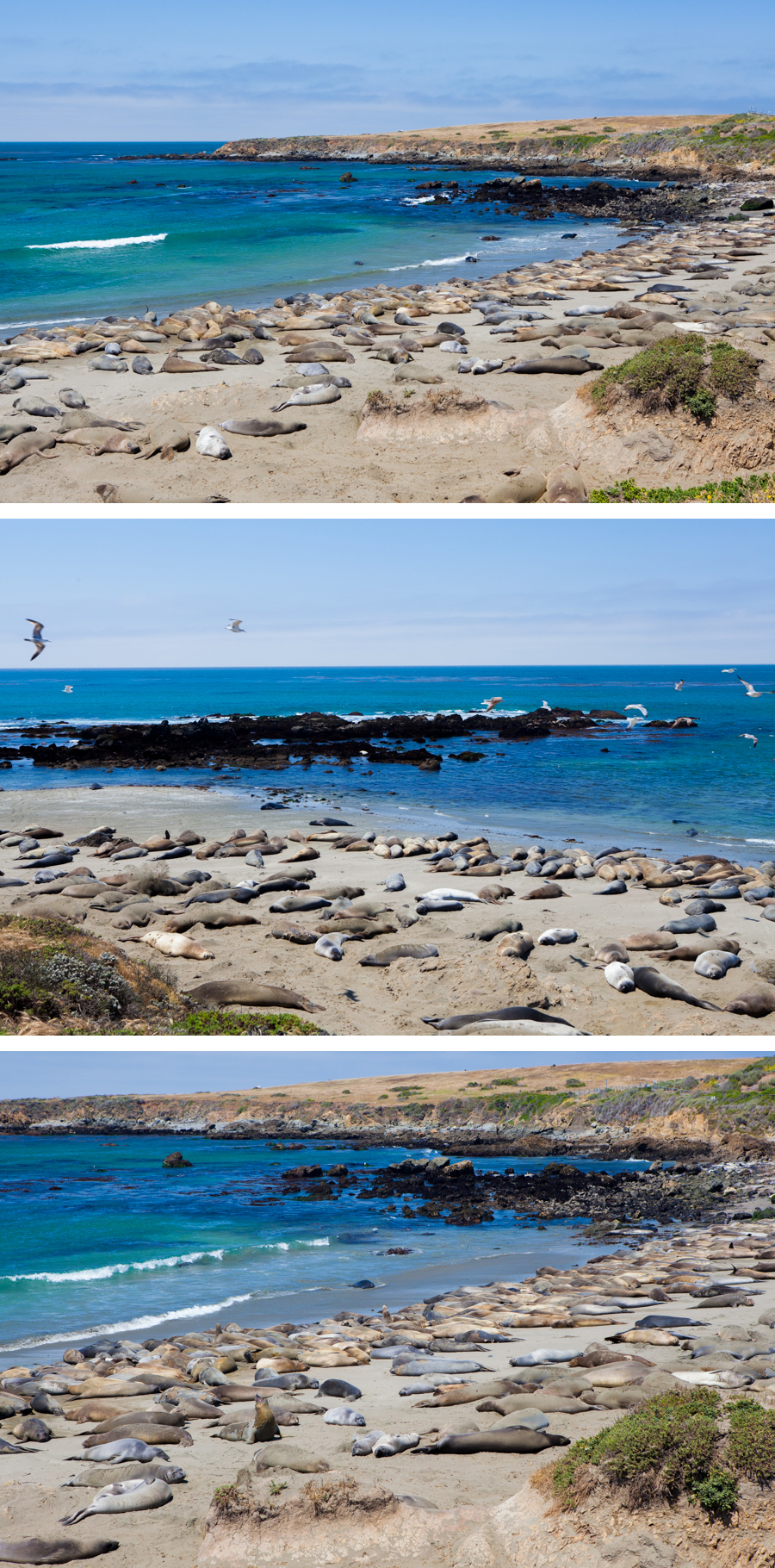 It was quite the sight! Elephant seals come to Piedras Blancas between March and September to molt aka shed their old skin and hair. The females come first and share the coast with their pups, peaking in numbers early May, which was when we arrived! They molt for about a month, while fasting the entire duration. To conserve energy during this time, the seals sleep and remain sedentary as much as possible.

While the grown seals are asleep, the pups play with each other. Aren't they cute?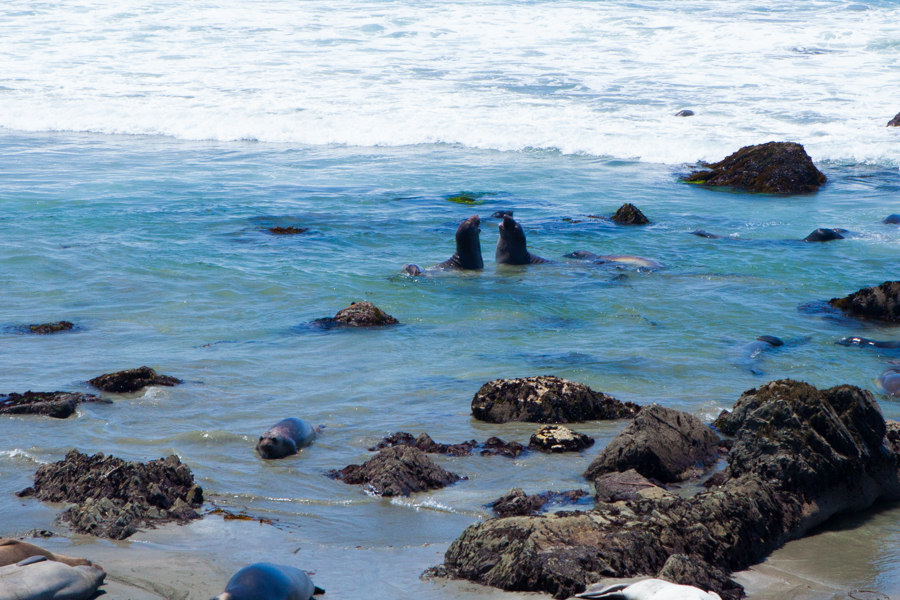 Alas, it was time to say good-bye. Until next time, Big Sur.