This shop has been compensated by Collective Bias, Inc. and its advertiser. All opinions are mine alone. #AquafinaSparkling #CollectiveBias
Light, moist, fluffy, and airy, Orange Angel Food Cake offers zero guilt and all pleasure.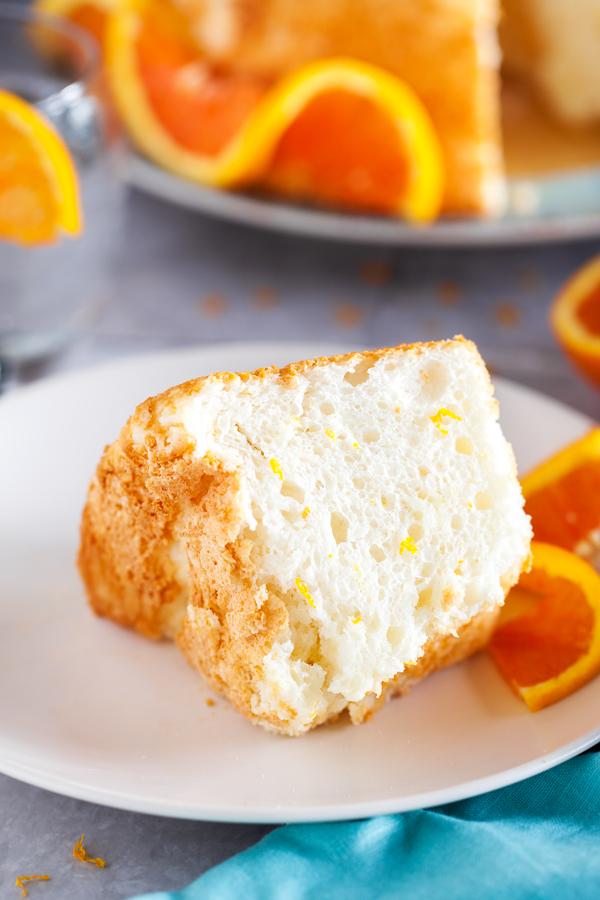 While Warren and I were dating (for a whopping 7 years!), we enjoyed finding new things to do on Friday nights. Whether it was trying a new restaurant followed by a movie at the movie theater or checking out the food truck scene followed by a round or two of bowling, doing something on Friday nights was pretty much obligatory.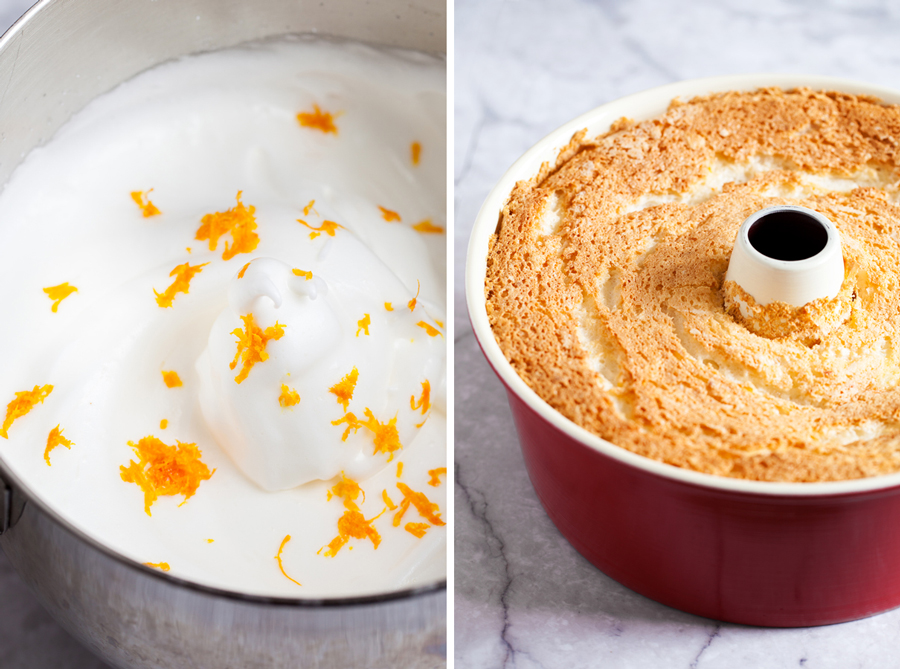 Now that we're married and doing the adult-ing thing, going out on Friday nights is almost a chore. Warren gets home late most nights of the week and I pretty much spend my days recipe testing and developing new recipes, photographing, and working at the computer. Rarely do we get to spend much time doing nothing on the couch. So, by the time Friday rolls around, a quiet home cooked dinner at home, followed by a movie on the couch in our PJs sound like heaven.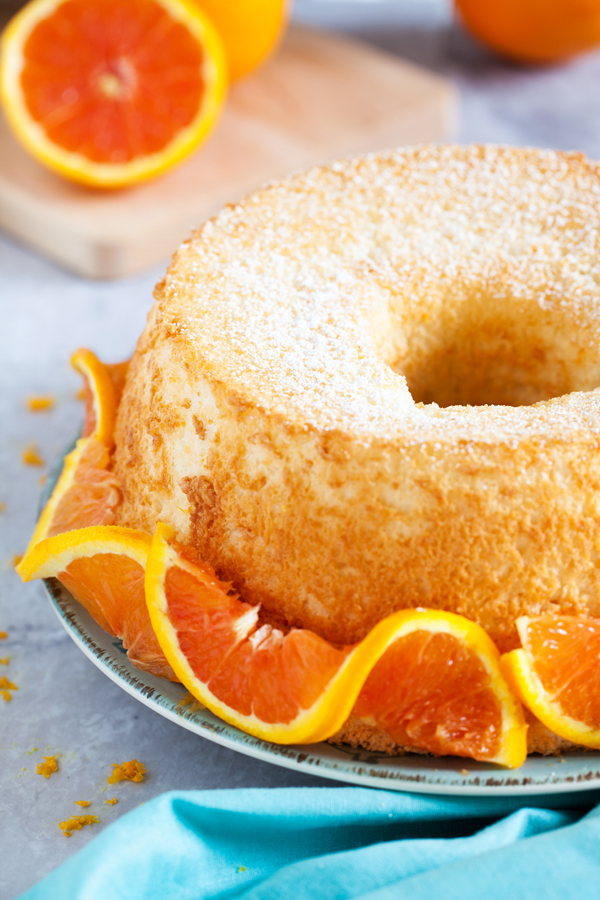 For our Friday date-night in, I like to put just a little more thought into meal planning, as opposed to serving whatever I cooked for the site that day. Our latest Friday night dinner was centralized around citrus, where I prepared Ina Garten's Lemon Chicken (video directly below for your convenience) for dinner and this Orange Angel Food Cake for dessert.
The Orange Angel Food Cake was just light enough to not send us into a coma while on the couch and had just the right amount of citrus flavor. The Angel Food Cake was airy, moist, soft, and reliant on only fresh Cara Cara Navel Oranges. No orange extracts here!
This Orange Angel Food Cake and any other Angel Food Cake relies on egg whites as the leavening agent. So, it's so important that the whites are whipped properly and all the other ingredients don't disturb the network of air pockets formed by the whipped whites. Rather than bore you with the details on the whys (I could if you really want to know, just ask!), I just included all the details in the recipe below. Just know that if you follow the recipe to a T, there's no reason why your Angel Food Cake won't turn out just as airy, moist, and fluffy.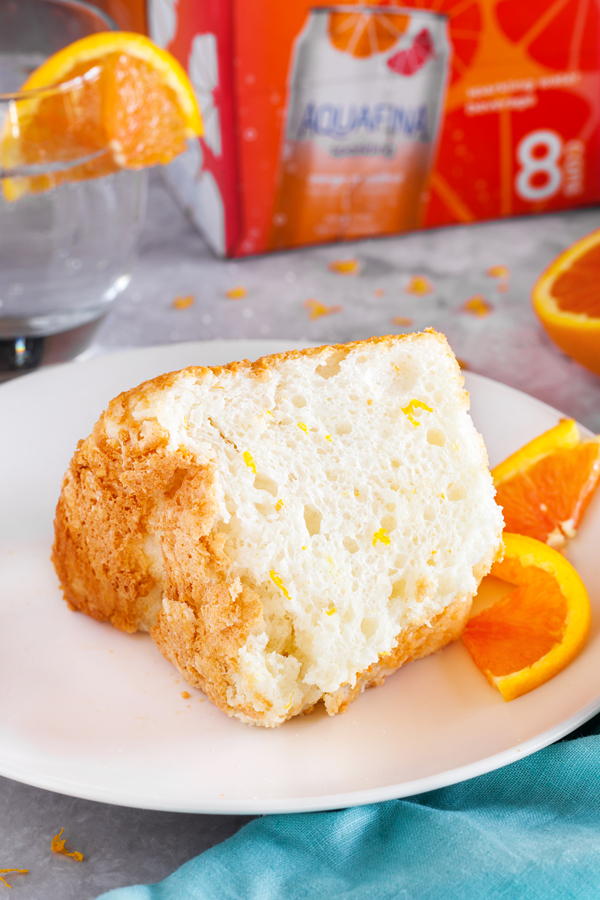 Back to our date-night in, for the beverage, I served Aquafina Sparkling in Orange Grapefruit. Aquafina Sparkling had just enough hint of citrus flavor, complemented the Orange Angel Food Cake. And, since it's carbonated, it was like drinking soda, just without the sugar and artificial flavors. I'm not one to count calories, but for those who do, the can has zero calorie. I think some of you will appreciate that!
There are tastings going on at select Target locations so you can try before you buy. Make sure you check it out the next time you're at Target. When I went to pick up my ingredients to make this Orange Angel Food Cake, there wasn't a tasting taking place, but maybe you'll have better luck. Next time I'm at Target, I would be interested in trying the newest flavors – Mango Pineapple and Black Cherry Dragonfruit. Don't those flavors sound refreshing after a long hike or a workout?
What do you do on Friday nights? Do you enjoy getting dressed up and going out? Or are you much more comfortable in your PJs and slippers at home? Do tell!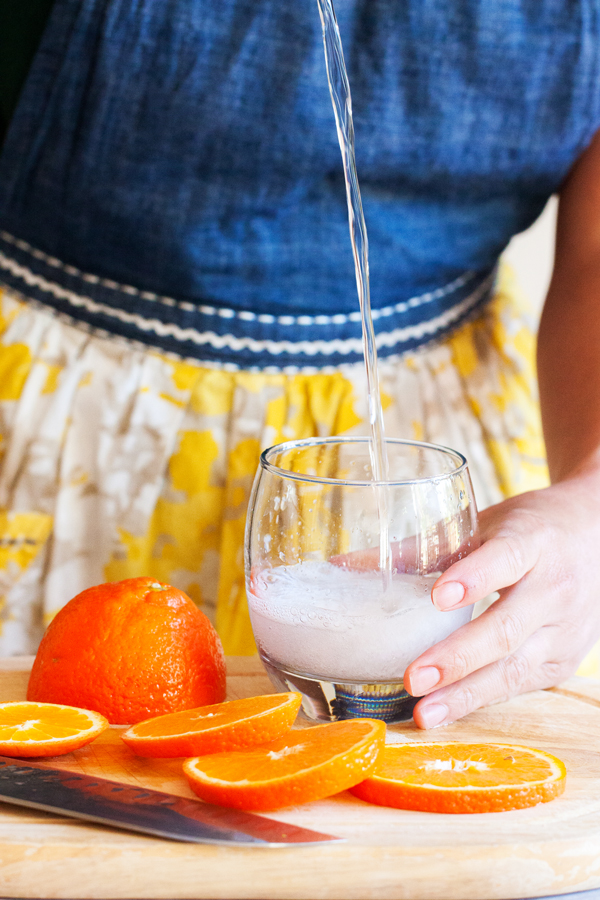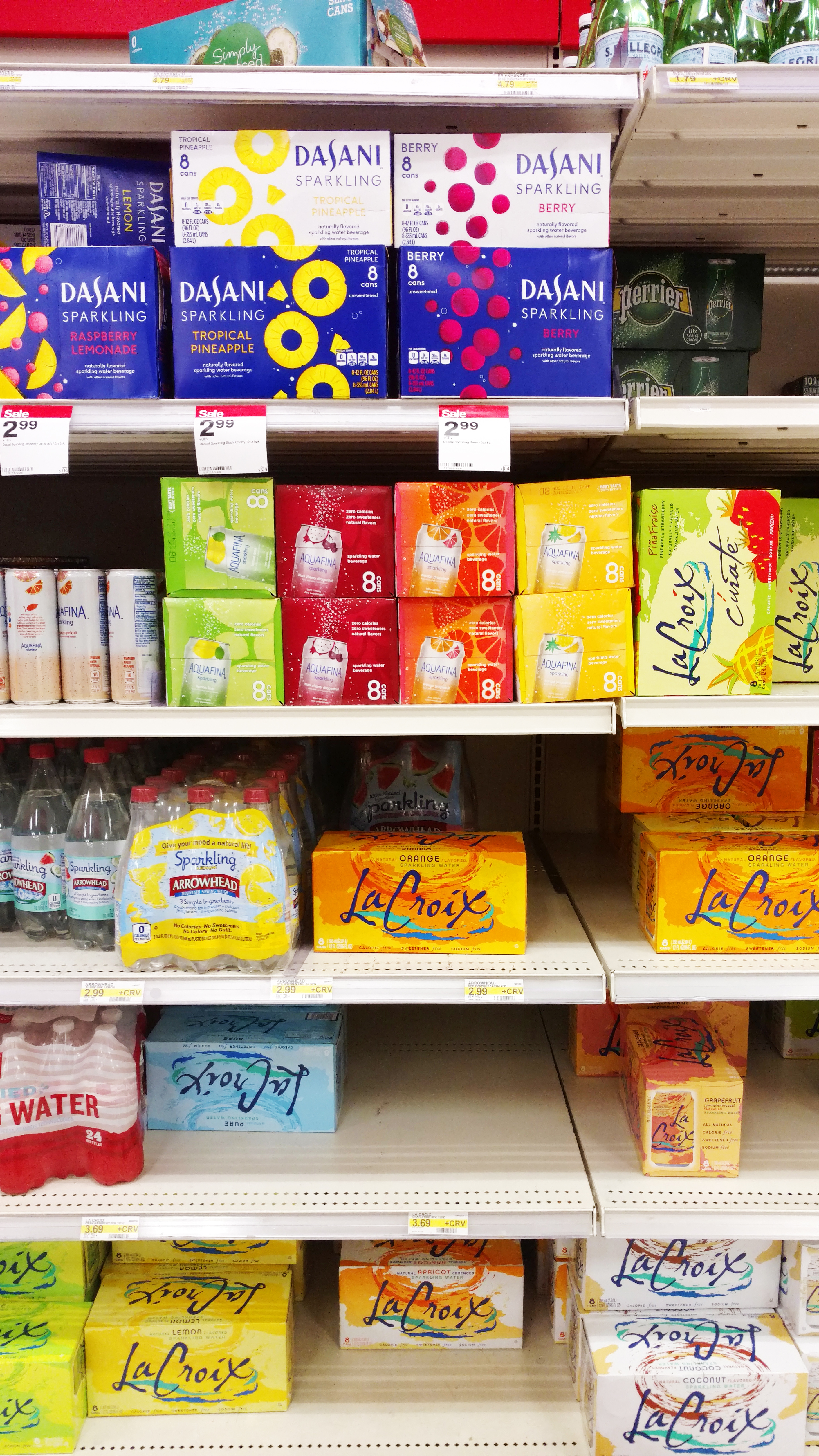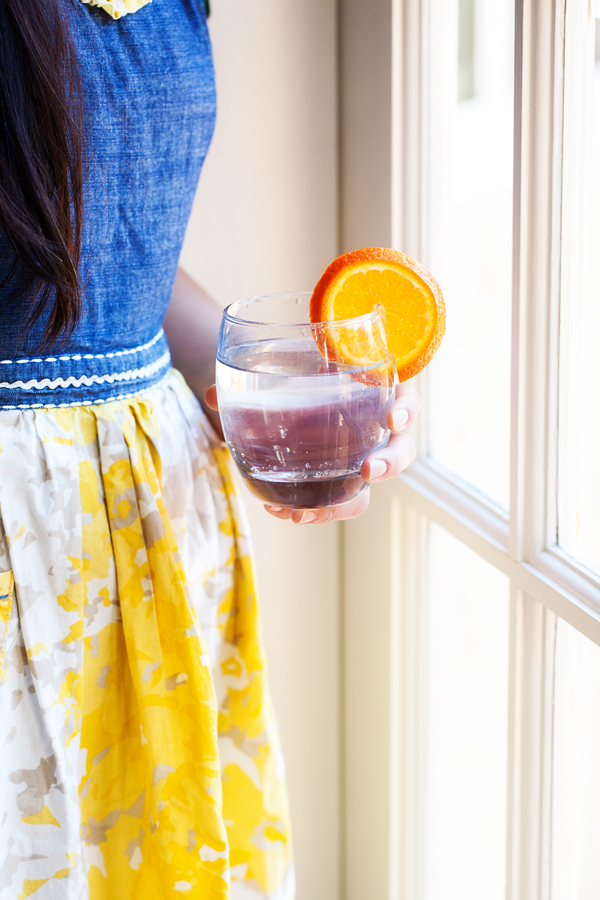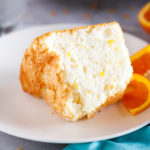 Orange Angel Food Cake
Calories per Serving
:
1797
kcal
Ingredients
1 ½

cups

(10 1/2 ounces) granulated sugar

¾

cup

(3 ounces) cake flour

¼

teaspoon

salt

12

large egg whites

1

teaspoon

cream of tartar

2

tablespoons

fresh Cara Cara Navel orange juice

1

tablespoon

Cara Cara Navel orange zest (from about 1 orange)

1

teaspoon

vanilla extract
Instructions
Adjust oven rack to the middle position and preheat oven to 325°F.

In a blender, blend the sugar until fine and powdery. Remove 3/4 cup and set aside. To the remaining sugar in the blender, add the flour and salt. Blend until light and airy.

In the bowl of a stand mix fitted with the whisk attachment, add the egg whites and cream of tartar. Whisk on medium-low (4 on my Kitchen Aid mix until frothy. Increase to medium (6 on my Kitchen Aid mix until opaque and fluffy (not quite at soft peaks). Slowly add the sugar that was set aside, 1 tablespoon at a time. Continue to whip on medium until soft peaks form.

Remove the bowl from the mixer and evenly distribute the orange juice, zest, and vanilla over the egg whites. Using a clean whisk or the whisk from the stand mixer, fold in the flavors just until combined.

Sift in 1/4 cup of the flour mixture and fold gently using a rubber spatula, just until a few flour streaks remain. Continue in 1/4 cup batches until all of the flour mixture has been added.

Gently transfer the batter into a 16-cup tube pan, specifically for Angel Food Cake. DO NOT USE A BUNDT PAN. Smooth out the top and and wipe away any streaks that may have dripped onto the pan. Gently tap the sides of the pan to allow the batter to settle.

Bake for 50 to 60 minutes, rotating halfway. The cake is done when it is golden brown and springs back after pressing firmly.

Invert the pan onto a cooling rack, but do not remove the pan. Allow to cool completely in this position, 2 to 3 hours.

Once completely cooled, run a large offset spatula or thin knife along the side of the cake. Gently tap the top of the cake to loosen and lift (wiggling a little, if necessary) the tube pan away from the cake.

Transfer to a serving platter or tray and dust with confectioners' sugar.
Recipe adapted and modified from The America's Test Kitchen Family Baking Book. Technique derived from Sally's Baking Addiction.
Note: This page contains affiliate links that help make The PKP Way possible. Should you choose to purchase anything via those links, I will receive a small commission paid by Amazon, not you.