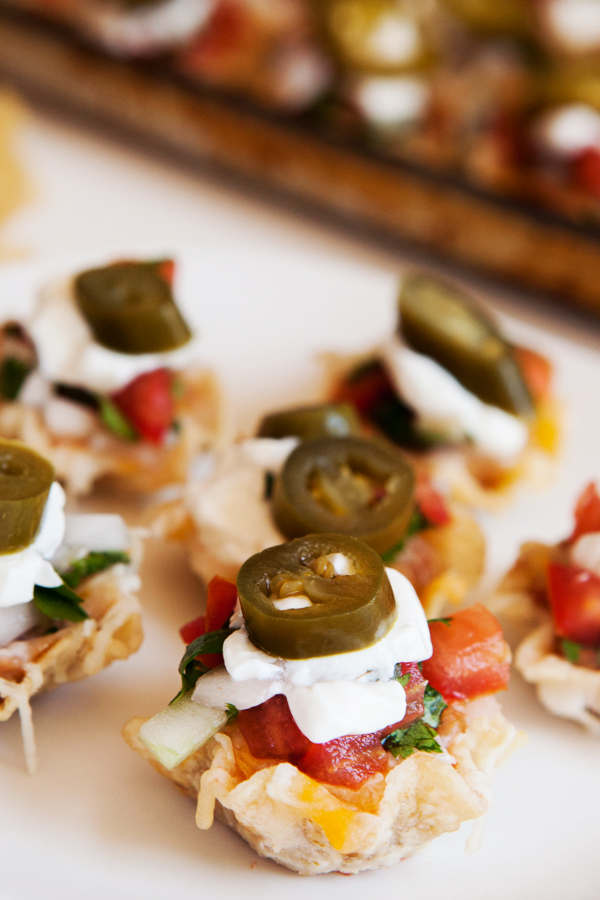 Nachos are my weakness when they're on the appetizer menu. More often than not, when they're brought to the table, the chips are buried under a blanket of beans and cheese (no complaints there), but are only topped with a handful of jalapeños, and a dollop each of salsa, sour cream, and guacamole. I find myself scrimping and saving the dollops, using only a teeny corner of each chip to scoop each topping so that I'll have enough topping for every chip. The dining experience becomes reminiscent of an anxiety-ridden process as I compulsively try to prevent a plate left with chips covered with a cheesy bean dip. I'm not dramatic at all, I just NEED my toppings!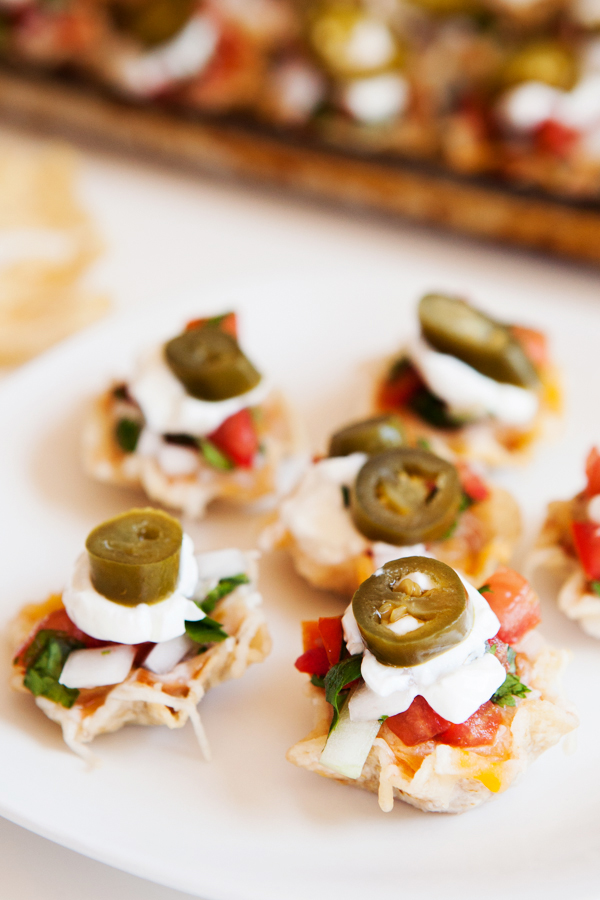 There has to be a way to enjoy a healthy helping of toppings down to the last chip. As stated by Charles-Guillaume Étienne, "If you want something done right, do it yourself". Simply adding more scoops of toppings was not going to be good enough. The chips could turn out soggy and there was still no way to tell if the chips-to-topping ratio would be perfect. Enter individual nacho portions aka nacho bites. Each bite is loaded with my favorite nacho toppings and can be completely customizable so that you can have your nachos the way you like them with every bite! Away with just shy of hoarding toppings until the end. Enjoy your toppings to their fullest!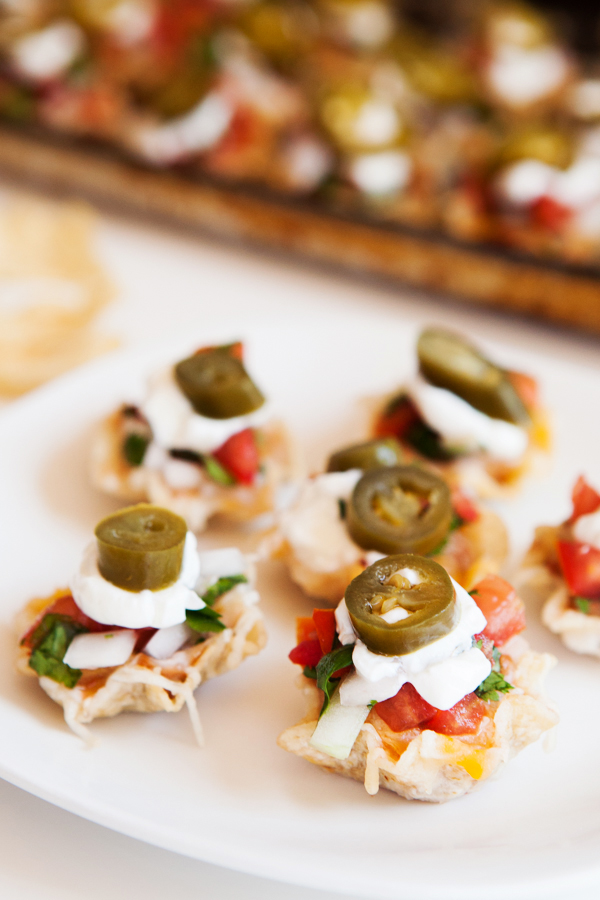 Begin with laying out your favorite kind of Tostitos Scoops! on a rimmed baking sheet, lined with parchment paper or Silpat (I forgot to do this and paid by scrubbing continuously for 10 minutes).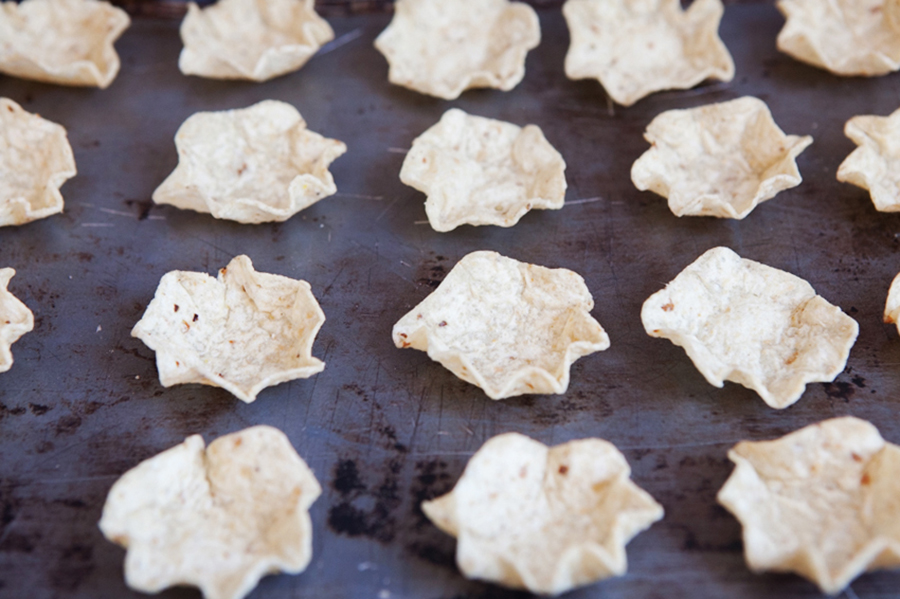 Add a spoonful of refried beans to each cup.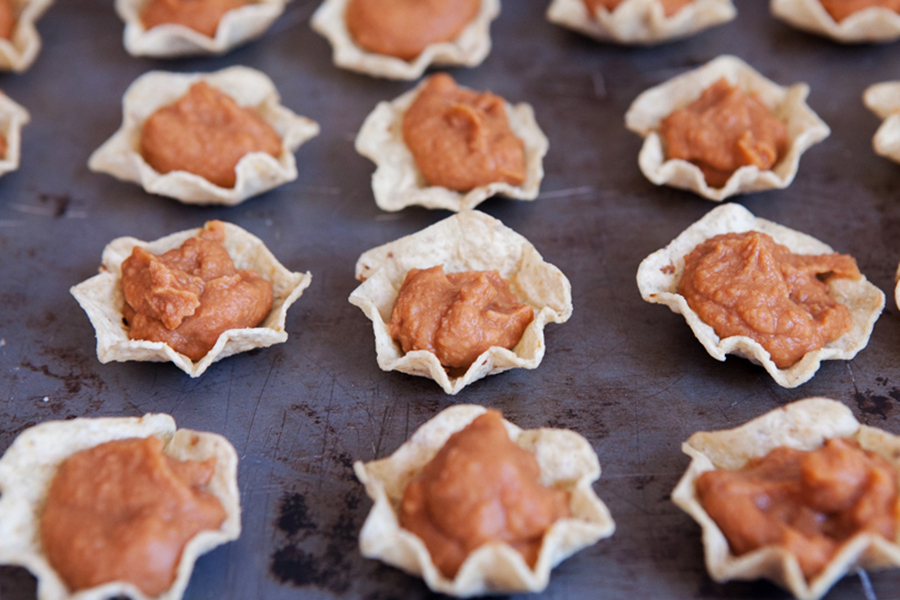 Top with a generous sprinkling of Mexican-style shredded cheese blend.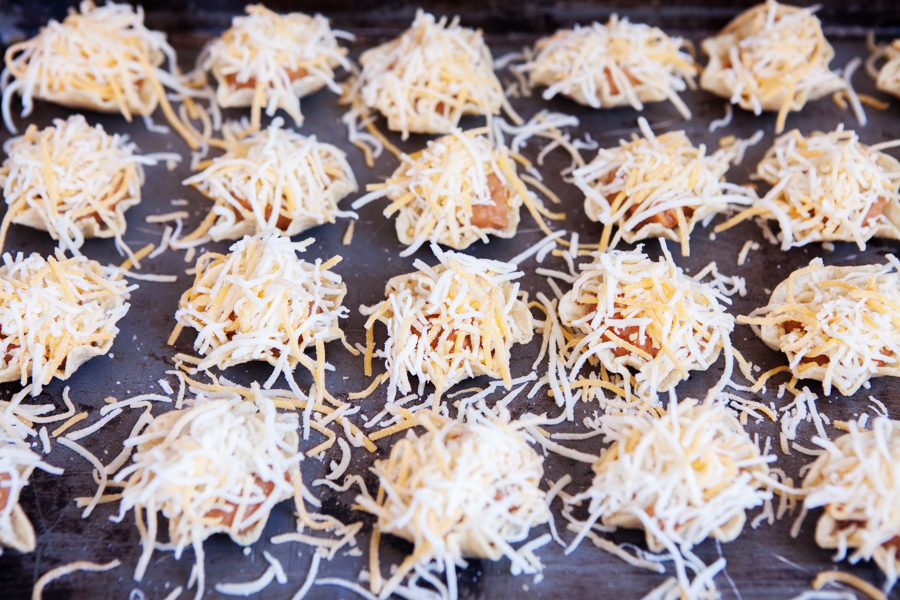 Warm in the oven for 7 minutes.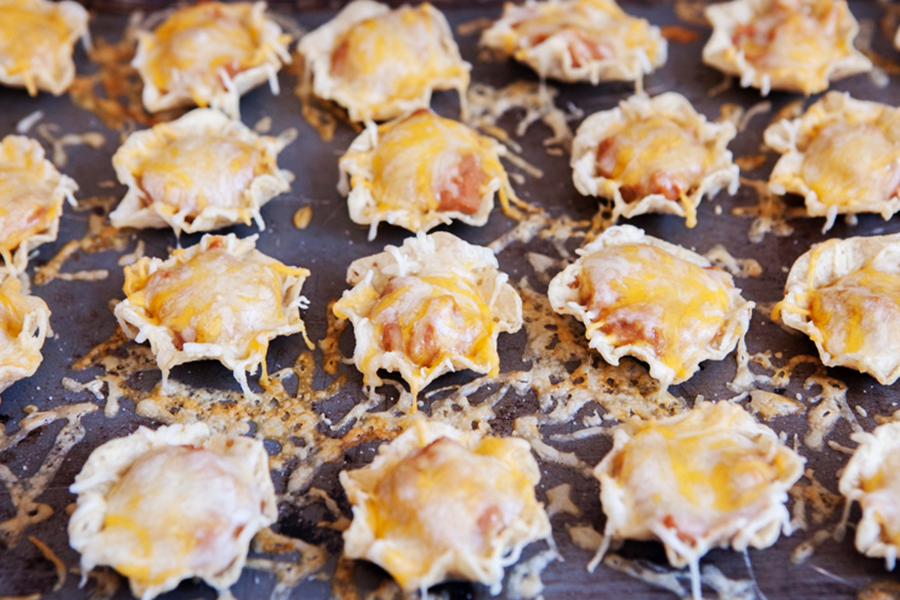 Add a scoop of my pico de gallo.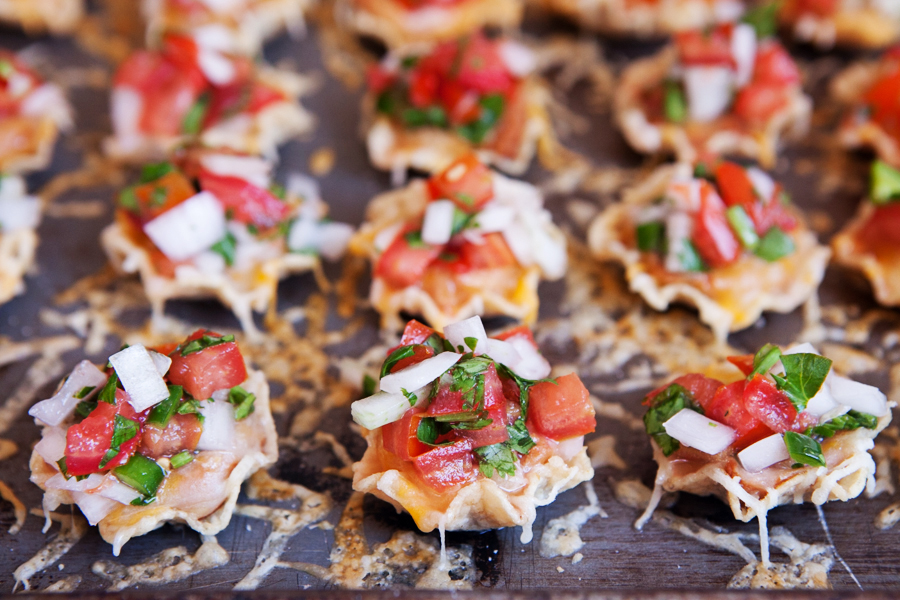 Top with sour cream and jalapeño slices.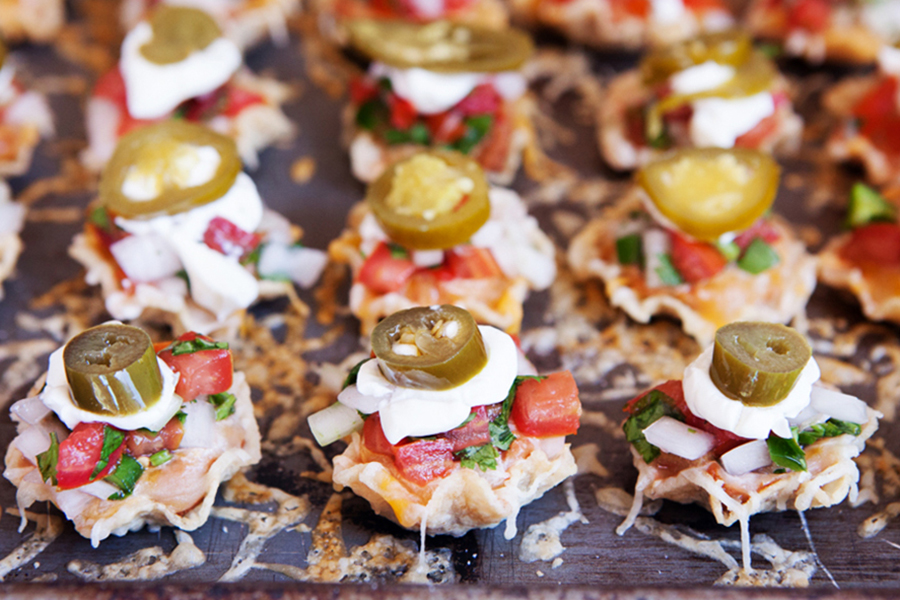 Problem solved :)