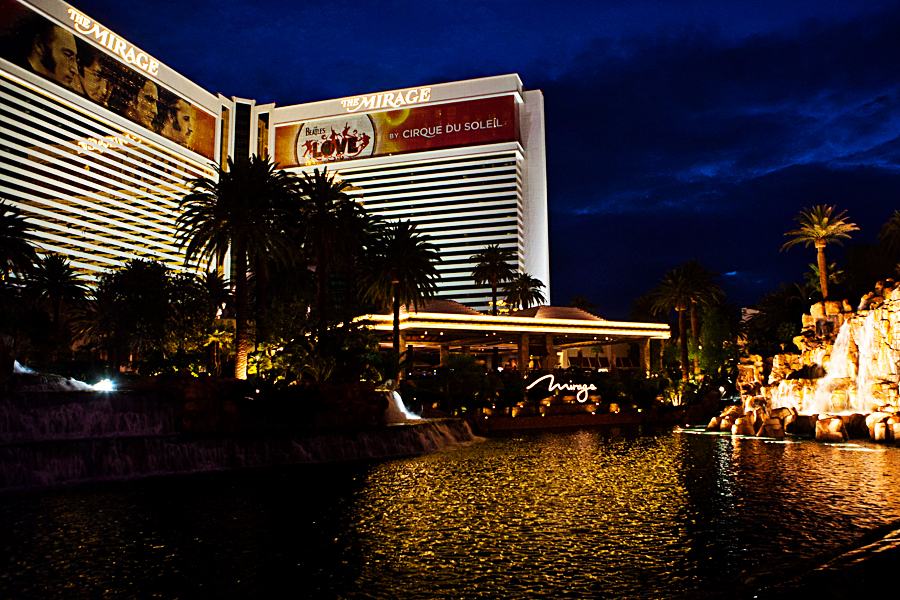 Last week I shared a Mini Tour of Las Vegas Strip. Today, I'm here to tell you that the strip is completely transformed in the evenings.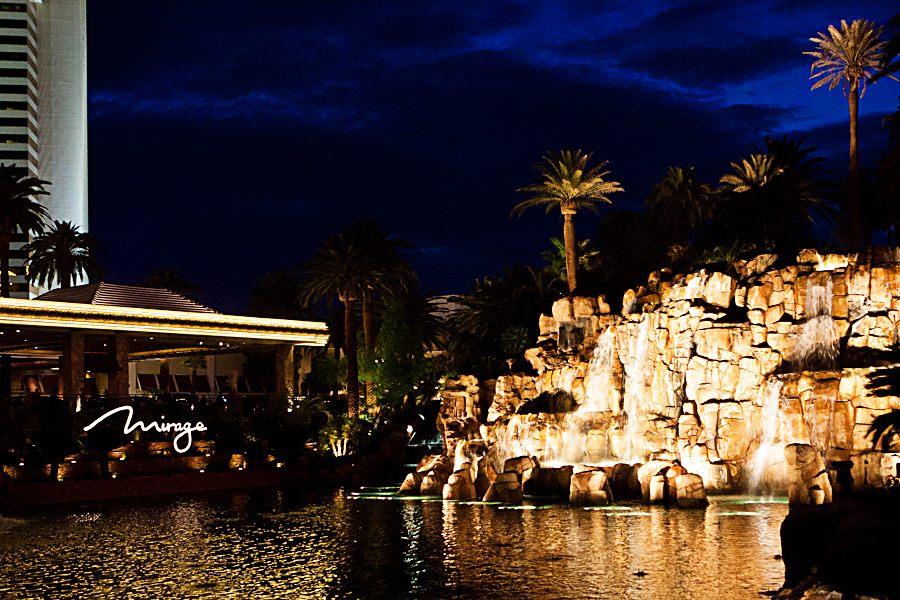 During the day, the water feature in front of The Mirage Hotel and Casino is sparkling and leaves you wanting to swim with the dolphins. At night, the volcano within the feature erupts and puts on a show filled with fireballs and explosions, not be missed if it's your first time. Shows usually begin at 8 PM, and run hourly until 10 PM, but check the schedule just to make sure. Arrive about 10 minutes early to get a good spot.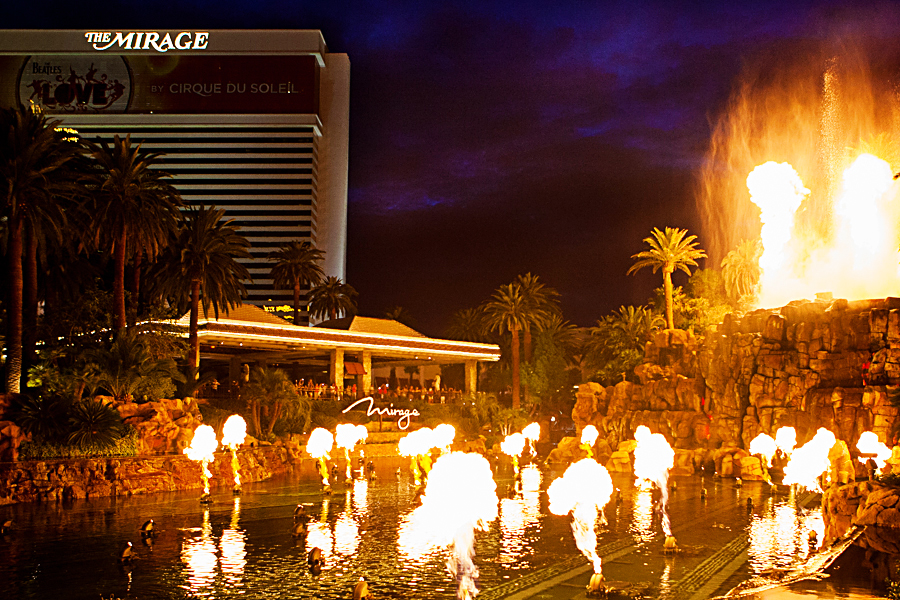 When I was a child, I remember watching the Treasure Islands Pirates Battle in front of Treasure Island Hotel & Casino. The performance featured pirates battling it out, complete with defeated pirates falling overboard into the waters below. I thought it was a thrilling show as a child and when I found out Warren had never seen it, I wanted him to experience it too. Come to find out that the show has been cancelled. Now, the ship in front of the hotel is simply lit up at night. It's fun to take photos if you're already walking on the strip, but I wouldn't recommend going out of your way to stop by.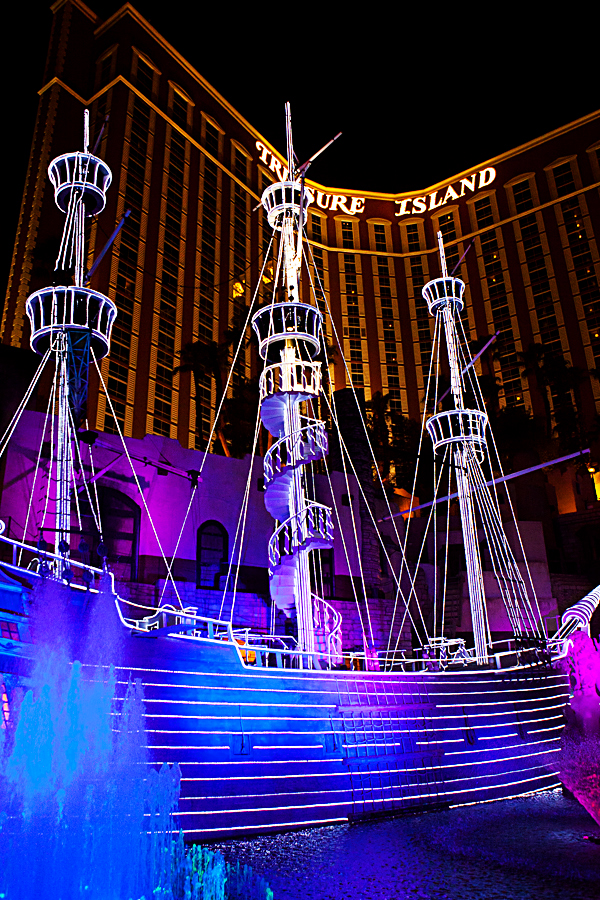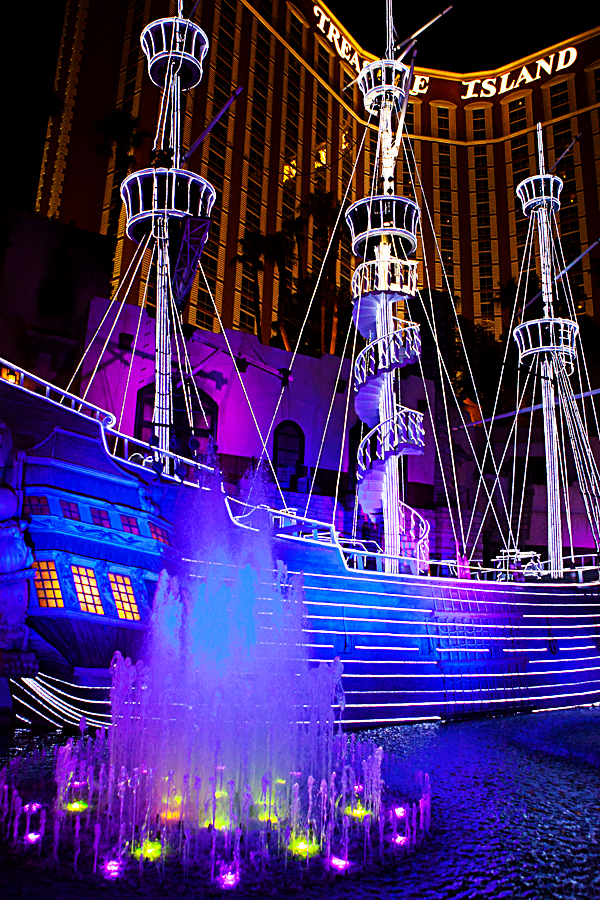 On our way back to our hotel, we walked through the courtyard of Caesars Palace Las Vegas Hotel and Casino and snapped some photos of the water fountains all lit up!