These flavorful Mediterranean Chicken Thighs make an easy weeknight meal and can be prepared in advance!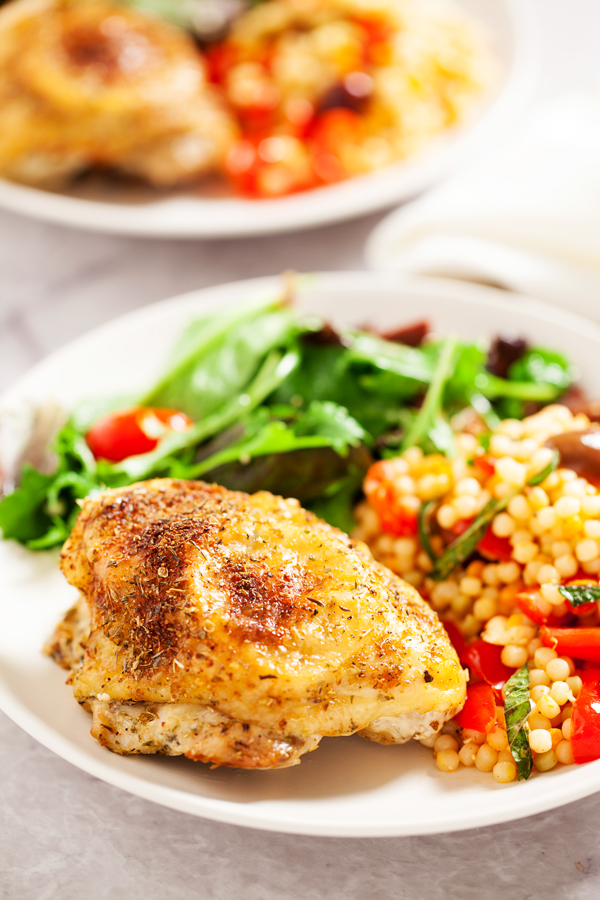 You all know that I have a special place in my heart for Mediterranean food. I just find that each dish contains so much flavor and it seems to me that the origination of each dish must have involved so much care, love, and passion to have arrived at such a delicious item.
One of my favorite items to dress up for dinner are chicken thighs. You've seen it in Ina Garten's Lemon Chicken and my Three Herb Chicken with Mushroom Gravy. It was just a matter of time before I doctored up these Mediterranean Chicken Thighs.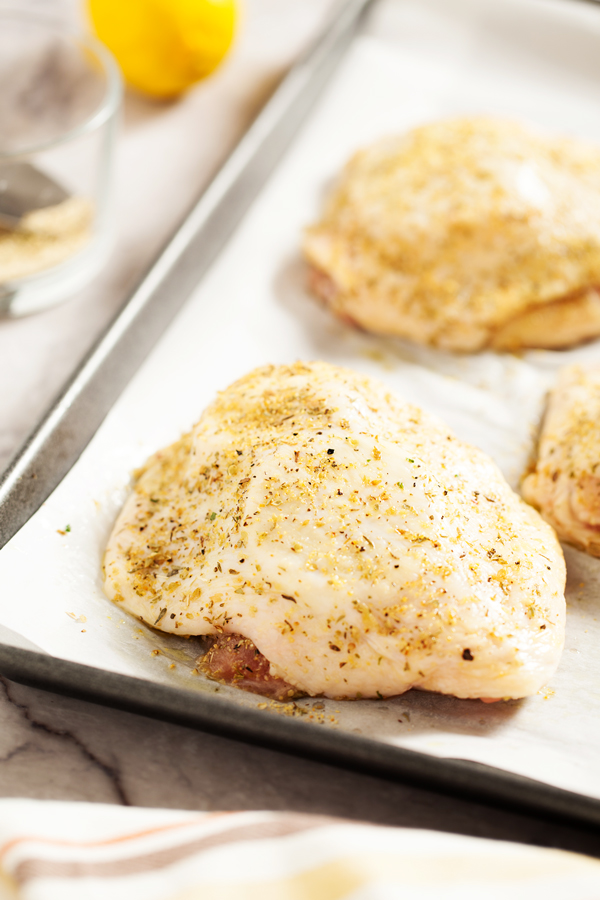 These Mediterranean Chicken Thighs are perfect for an easy week night meal. You only need a few spices on hand to make the seasoning mix/dry rub. And, the seasoning doesn't only taste great on chicken, but you can use it to season other things too, like salmon and veggies. To achieve the optimal flavor, I recommend marinating the thighs for at least an hour before popping them in the oven. So, you can season the thighs in advance, say the morning of, before you're headed off to work, or on your meal prep day.
Didn't get a chance to plan in advance? No problem! They can go into the oven right away too. You won't get as much as flavor as you have if you marinated it, but the gist of it will be there :D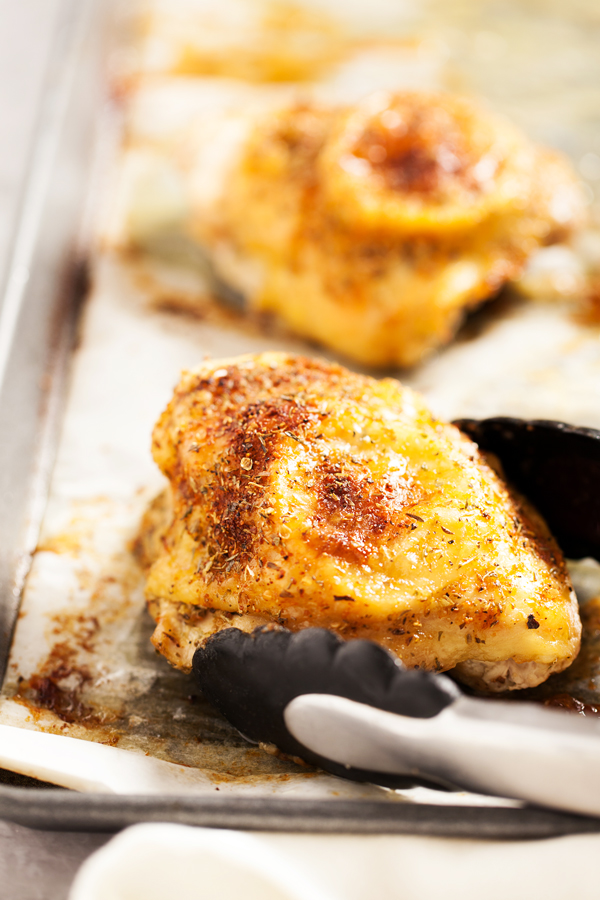 I love these Mediterranean Chicken Thighs because you can pair it with anything, really. We like to pair it with a simple side salad or my Garlic Lemon Broccoli and Green Beans. How about rice pilaf (note to self: post a recipe for that!) or hummus and pita bread? Yum!
For an easy weeknight meal with loads of flavor and can be prepped in advance, try my Mediterranean Chicken Thighs!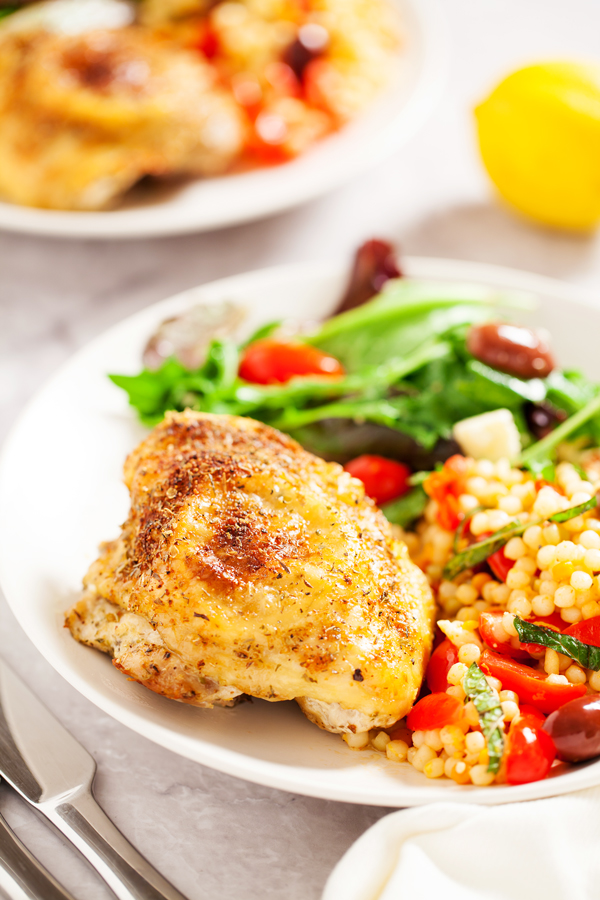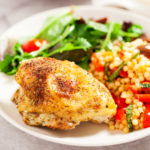 Mediterranean Chicken Thighs
Yields 4 thighs
Calories per Serving
:
175
kcal
Ingredients
4

in

skin-on, bone-in chicken thighs

1

teaspoon

garlic powder

1

teaspoon

onion powder

2

teaspoons

dried oregano

1

teaspoon

salt

½

teaspoon

black pepper

4

slices

lemon

1

tablespoon

olive oil
Instructions
Line a rimmed baking sheet with foil or parchment paper.

Pat dry the thighs and place on the prepared baking sheet. Set aside.

In a small bowl, stir together the garlic and onion powder, oregano, salt, and pepper.

Under the skin of each thigh, sprinkle on some of the spice mixture (about a ½ teaspoon) and tuck in a lemon slice. Replace the skin and tuck any loose skin under the bottom of the thigh. Repeat with all the thighs.

Divide the olive oil among the thighs and rub to lightly coat. Sprinkle on some of the spice mixture (about ½ teaspooand spread with clean hands until thigh is mostly covered.

Cover with plastic wrap and let sit in the refrigerator for 1 hour.

Thirty minutes before removing the chicken, preheat the oven to 400°F.

Bake chicken for 40 – 50 minutes, until the thickest part of the thigh measures 165°F. If the skin hasn't browned, place under the broiler for 1 – 2 minutes. Let sit for 10 minutes before serving.