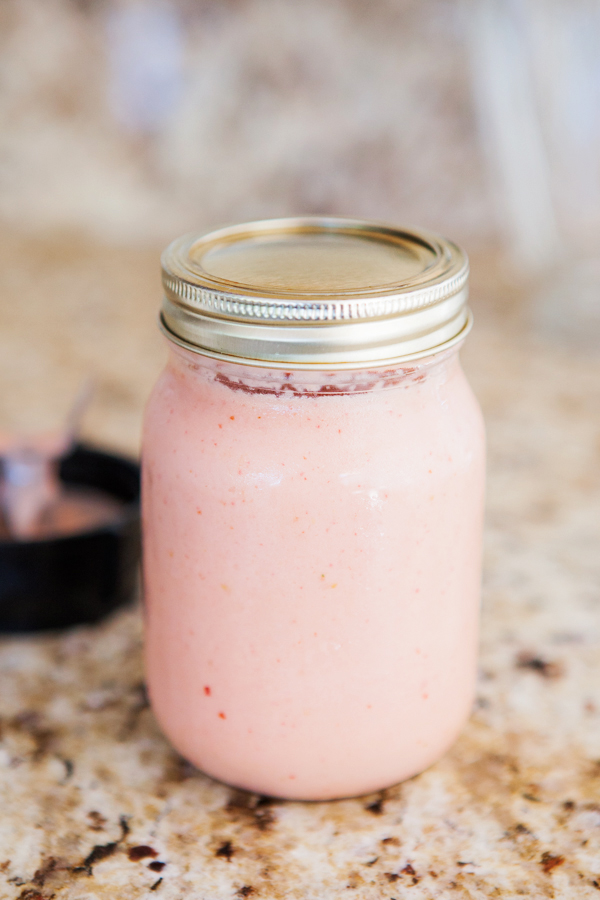 Smoothies for breakfast have become a staple in our household in the recent months. It's healthy, filling, quick to prepare the night before, and storing them in a mason jar makes them easy to transport and drink from during the commute to work.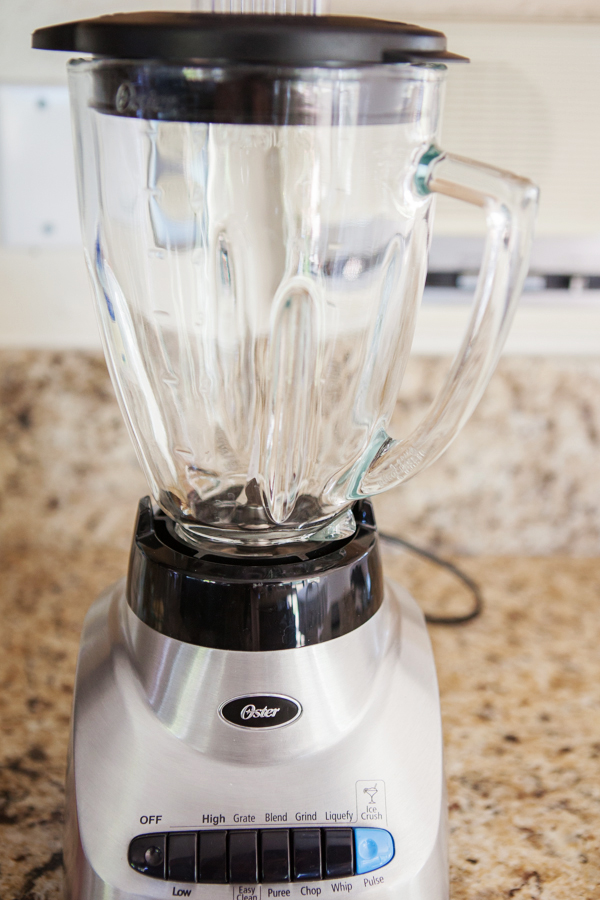 When I started making smoothies, I followed recipes to the T and used a blender. Even though I would follow the exact recipe, I found that I needed to add a little more of this or a little more of that in order to get the consistency and flavor I was aiming for. When it came time to portion the contents from the blender into the mason jars, it was rare to have exact portions for each jar without any leftovers. Leftovers are always great, but extra smoothie "batter" was not, in our case. We get full after one jar of smoothie and storing leftover smoothie for a prolonged period of time can make for an unappetizing, over-liquefied and pulpy fruit drink. I inevitably dump the leftovers, which I hate to do because it's so wasteful, but forcing myself to drink it will just result in a smoothie aversion.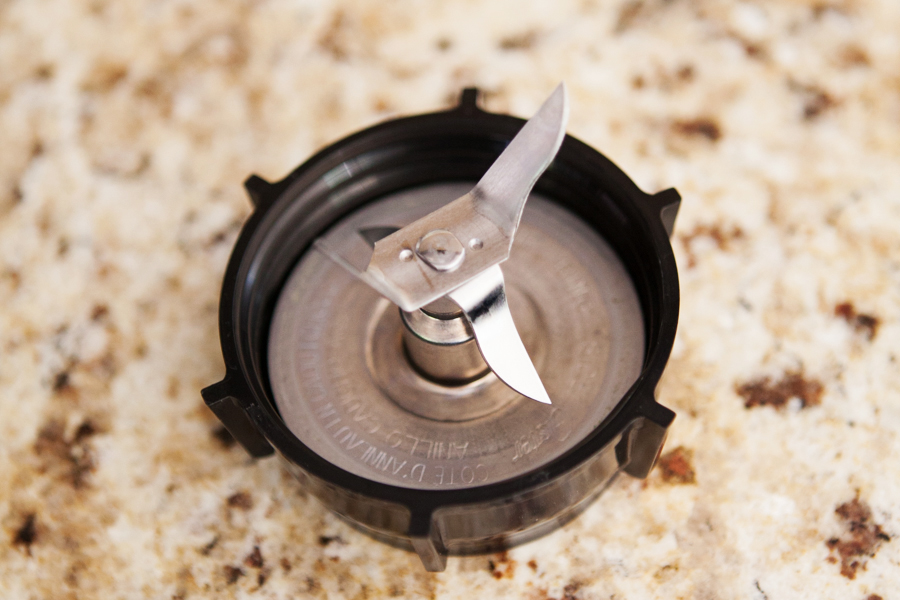 A few months ago I stumbled upon this hack on The Kitchn that uses a mason jar in place of the pitcher and it has changed my smoothie-making life! This hack will work as long as your blender blades securely fit on the mouth of your mason jar. When I found this hack, I immediately collected all the different-sized mason jars I have on hand to make sure they would all fit. They did! No more extra smoothie!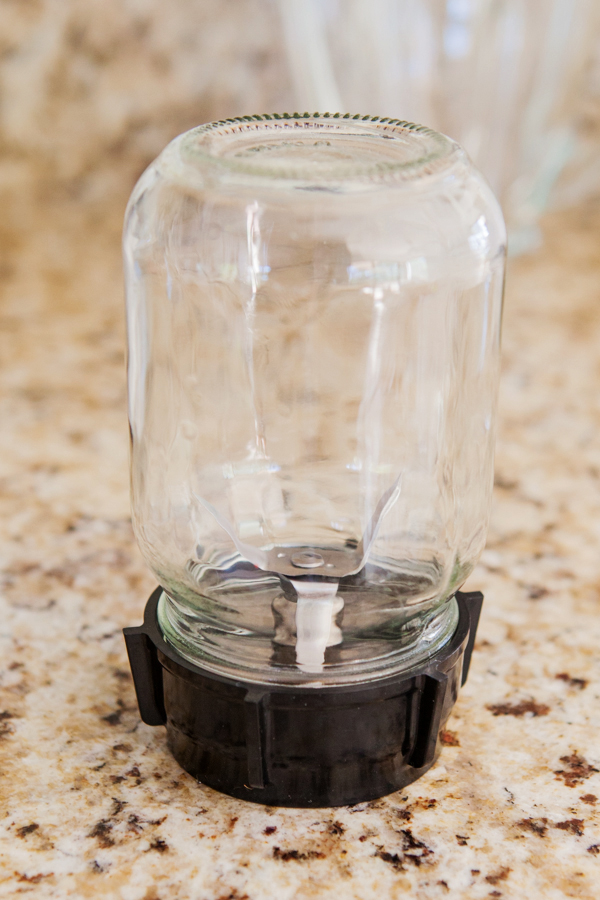 I no longer measure my ingredients. Rather, I use a "by sight formula" to get the smoothies made quickly so I can head to bed (smoothie making is one of the last things I do at the end of my day). Now, as long as the ingredients fit in the jar, I know I'm not making too little or too much.
Here's my "by sight formula".
I break up one ripe banana and place it in the jar.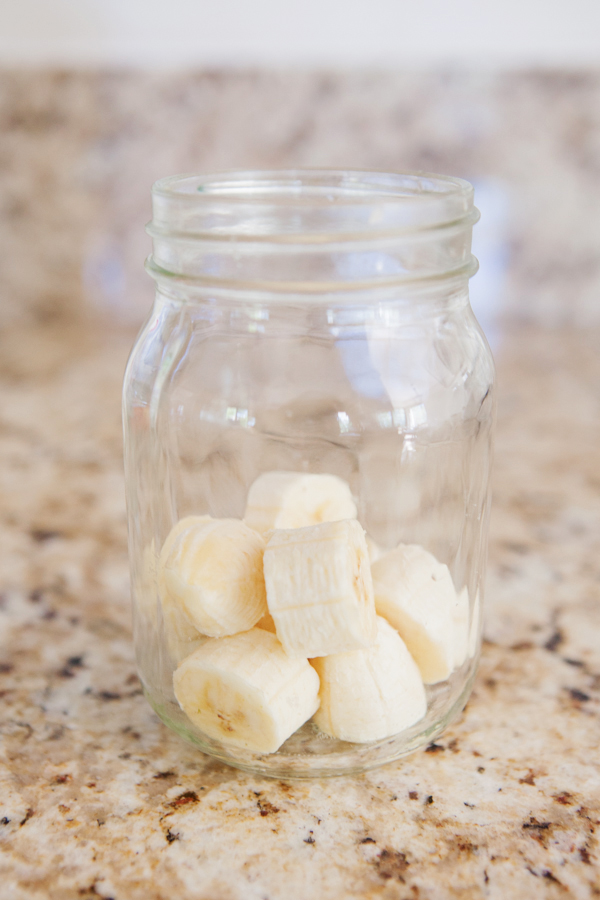 Then, I fill the jar half-way with Silk coconut milk.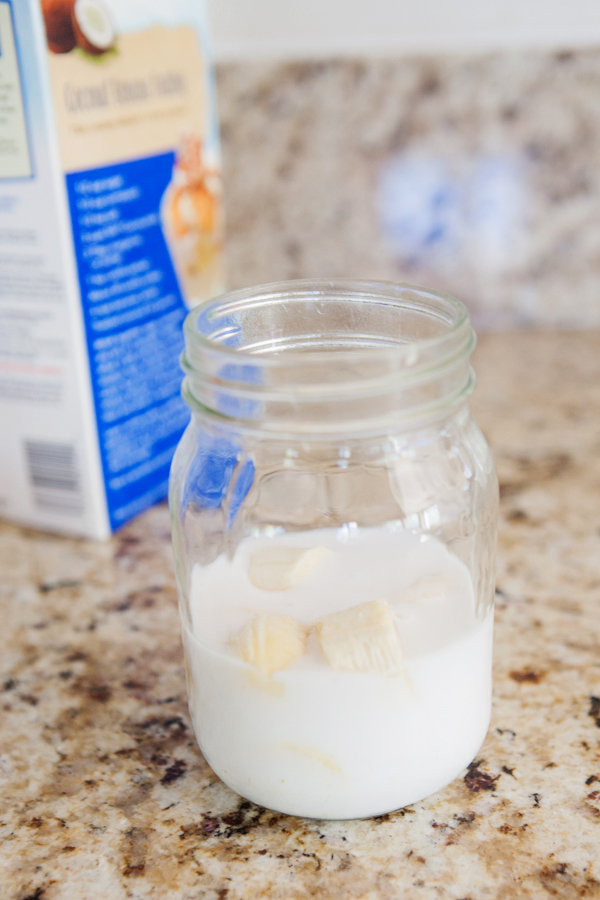 I attach the blades and puree for a few seconds, just until it's well-blended.
Then, I remove the blades and add frozen fruit (we keep our freezer stocked with Wawona's 6 lb. bag Festival Blend) and add any almost-overly-ripe fruit I may have on hand, until it reaches the top of the jar.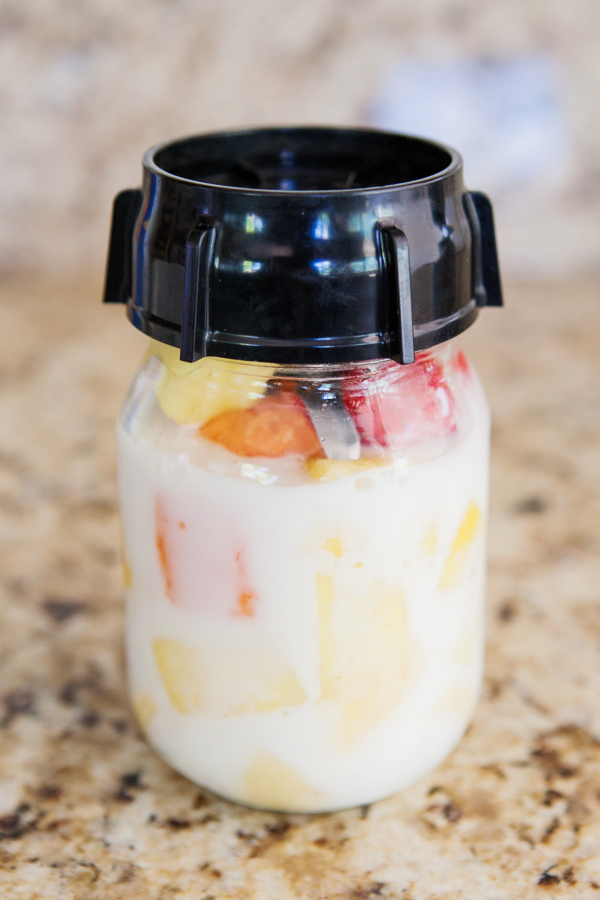 Finally, I return the jar back to the blender and puree until it's completely blended. DONE!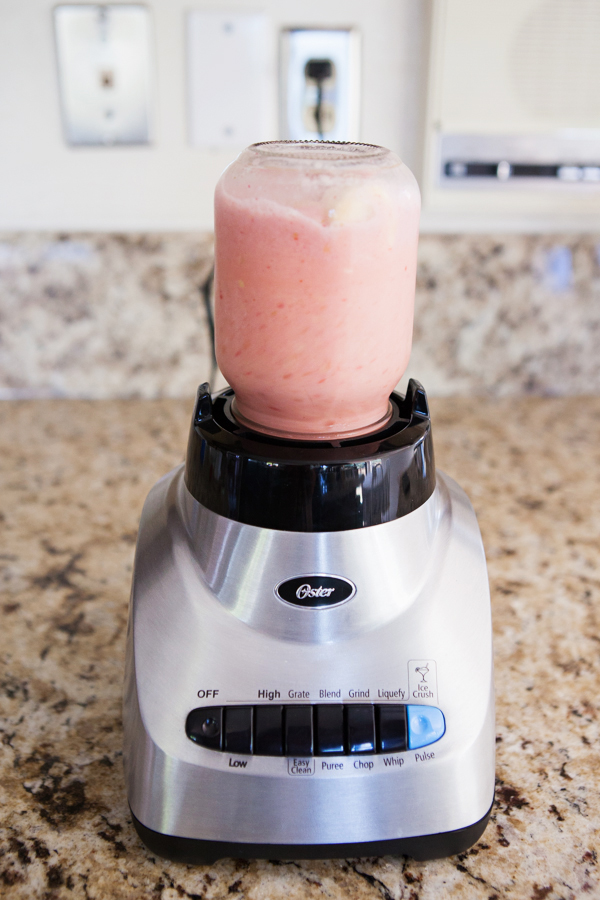 No more extra smoothie on hand, everyone gets the perfect amount, and no more washing the pitcher every night!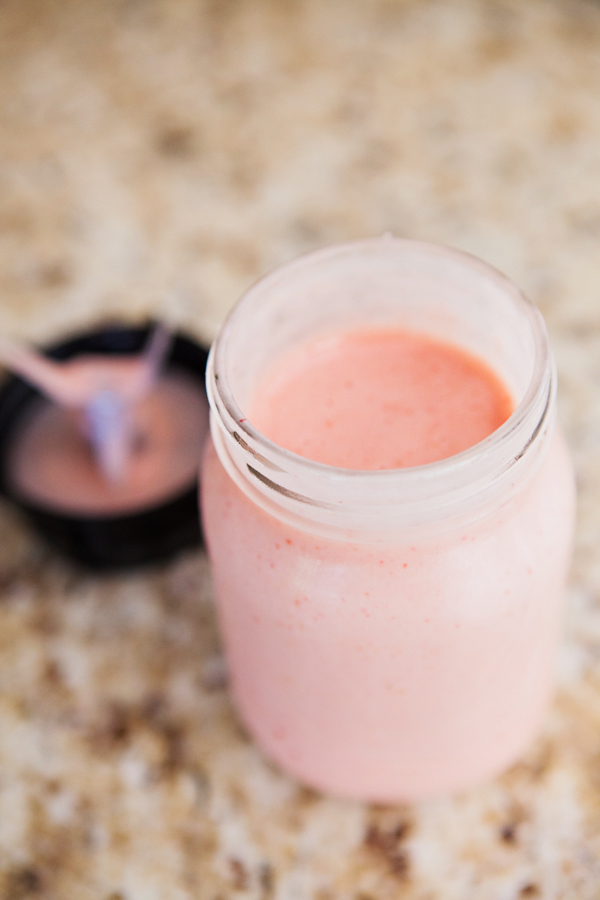 Happy smoothie-ing!