A classic and always a favorite, this Margherita Pizza layers fresh mozzarella, basil, and olive oil on top of a homemade pizza sauce and from-scratch crust.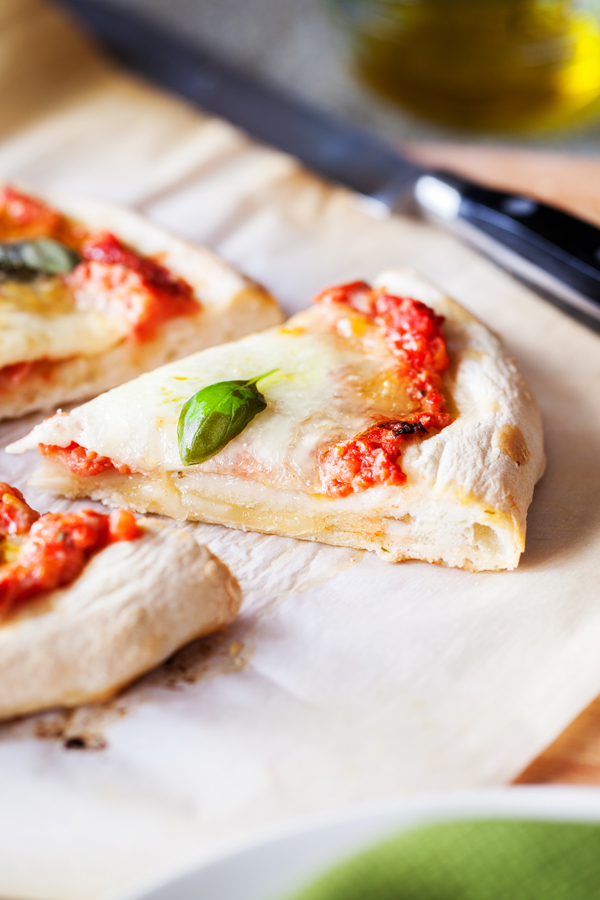 Once you master the pizza crust, it's time to finish off the pizza. In my opinion, the next step is one of the most important steps in the pizza building process – the sauce! I make a super simple, from-scratch pizza sauce, that's the perfect base for any toppings you throw at it.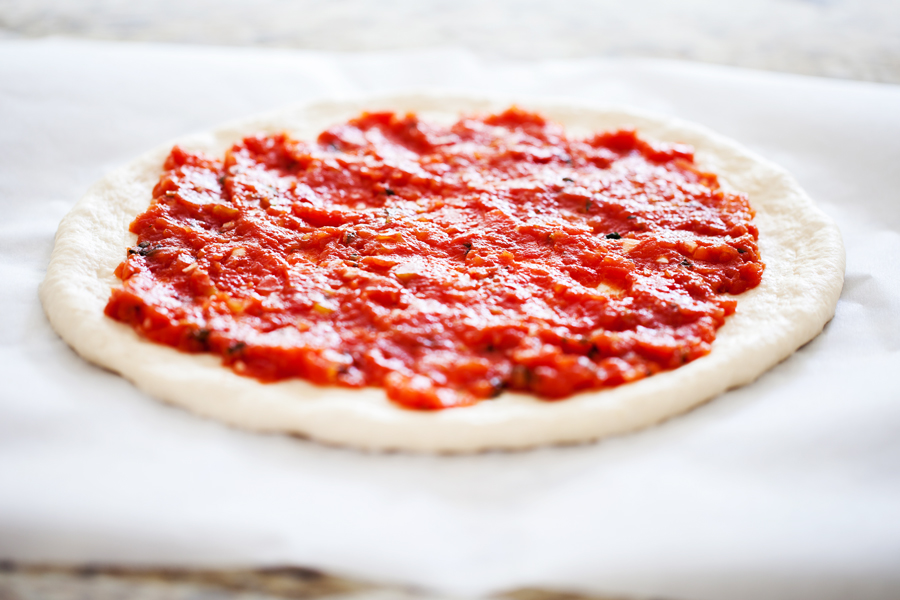 There are only 4 ingredients involved – crushed tomatoes, sugar, garlic, and fresh basil. To prevent a soggy crust, I place the tomatoes in a sieve and allow the juices to drain out. Then, right before spreading the sauce onto the crust, I stir in the rest of the ingredients. Adding the flavoring ingredients at the last minute ensures maximum drainage time.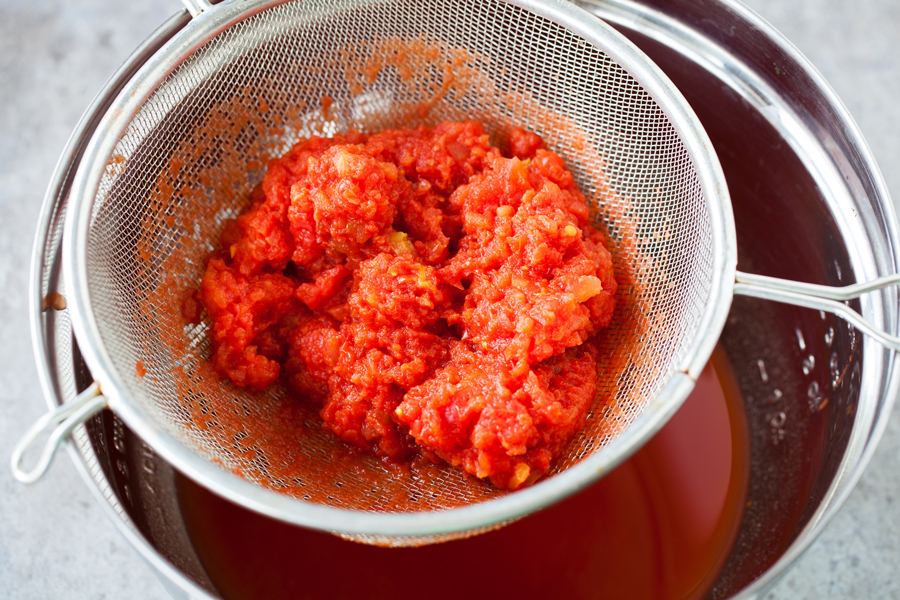 Now that the from-scratch crust and sauce are covered, it's time for the toppings. Feel free to top it with anything you like. As for me, I prefer the classic Margherita Pizza. I like to keep things simple and with fresh mozzarella, fresh basil, and a drizzle of good olive oil, it couldn't get any simpler.
Because the Margherita Pizza doesn't involve many ingredients, it's important to use the highest quality mozzarella, the freshest basil, and the best olive oil you can find. If you skimp on any you will notice. Since you already have a top notch crust and sauce, what would be the point in using mediocre toppings? Allow yourself to go all out :)
Are you a simpleton like me and prefer a classic Margherita Pizza? Perhaps you're the all-cheese type. How do you like to top your pizzas?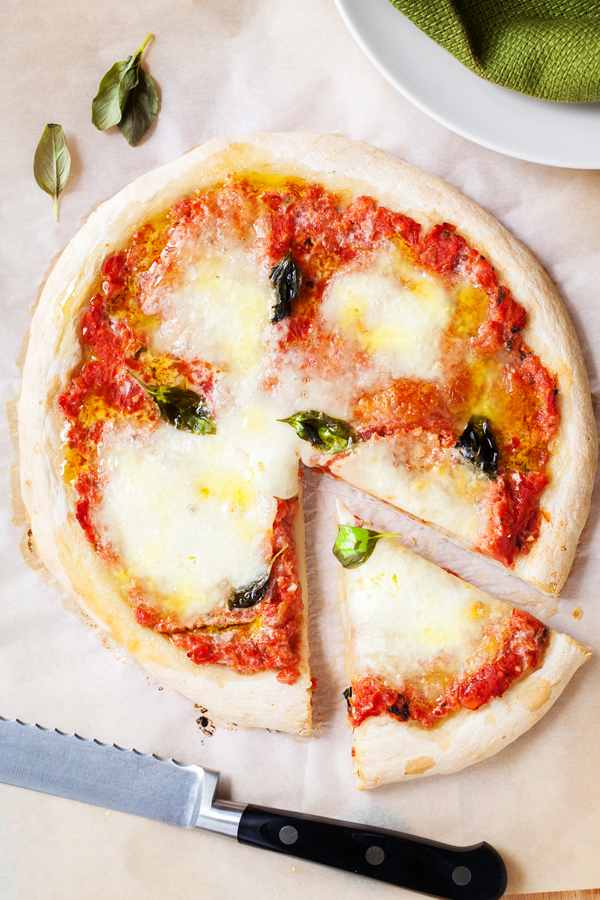 Modified from Cook's Illustrated Cookbook
Note: This page contains affiliate links that help make The PKP Way possible. Should you choose to purchase anything via those links, I will receive a small commission paid by Amazon, not you.