Soft and tender cake filled with lemon curd and rolled into a log makes this Lemon Jelly Roll a beautiful and impressive dessert for your guests this Easter and summer.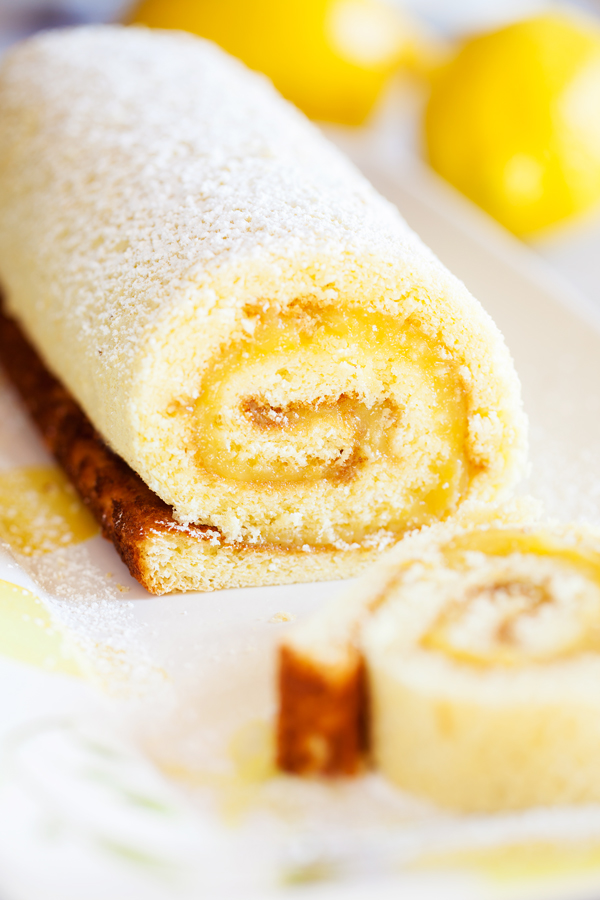 For a long time I steered away from trying my hand at a jelly roll. I was intimidated and was afraid of failing and ultimately wasting ingredients. So, for a long time, I remained in awe of the jelly rolls I spotted around the interwebs. They were elegant and gorgeous, BUT they all had one thing in common – all the recipe creators said that it's easy than you think! When I finally found some courage, I decided to see for myself. And guess what! They were right!
I dreamt up this Lemon Jelly Roll for Easter. It's purdy, feeds a crowd and when filled with my lemon curd, is pretty darn tasty.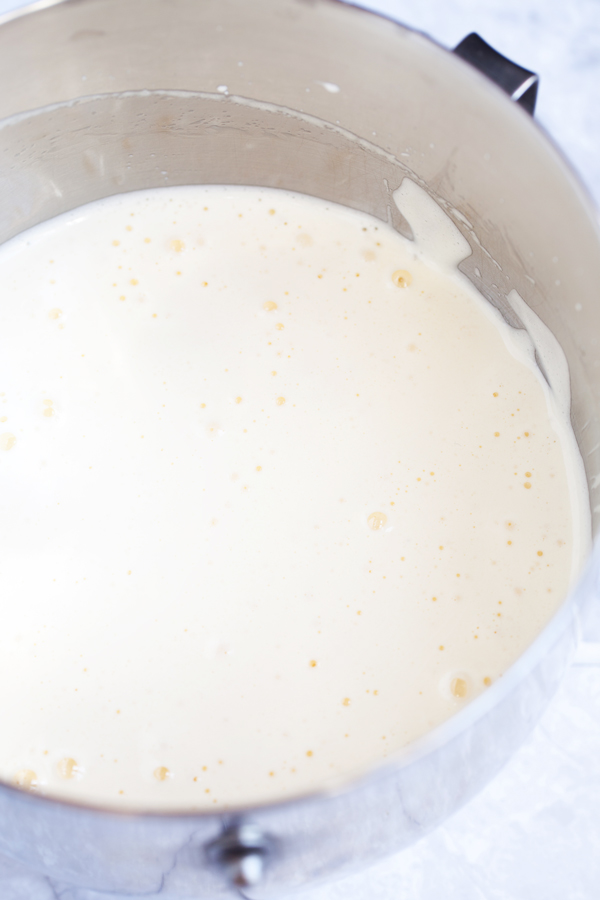 The cake itself is soft and airy, reminiscent of angel food cake. This is accomplished by getting as much air into the recipe as possible. I beat the eggs with the whisk attachment, processed the sugar into fine particles with a blender, and aerated the flour with a blender too. Follow the recipe exactly and you will have the same results.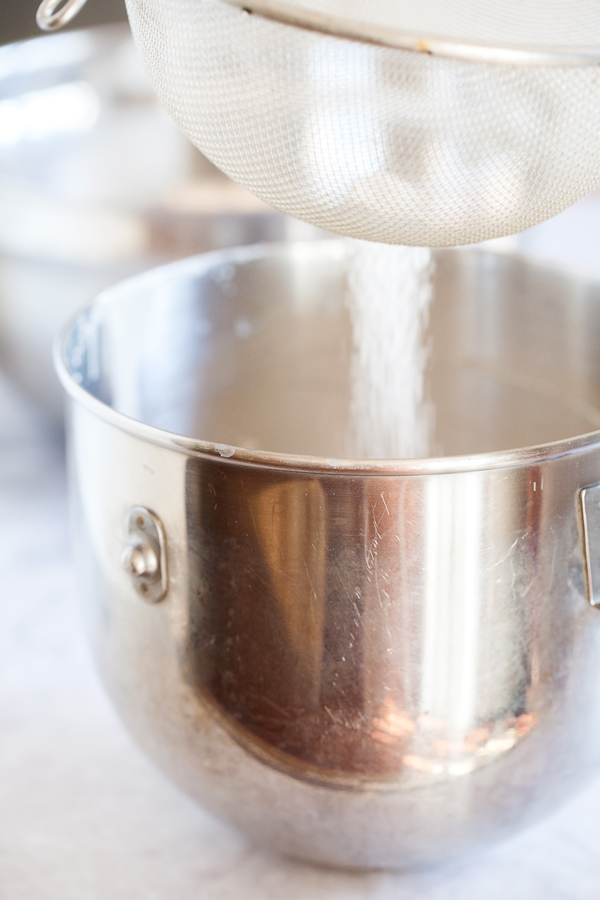 As far as methodology, the hardest part (for me, anyway) is rolling it up right out of the oven. Rolling while hot is absolutely essential. That's when the cake is still very soft and pliable. If you wait until the cake has cooled, the cake will crack when you try to roll it.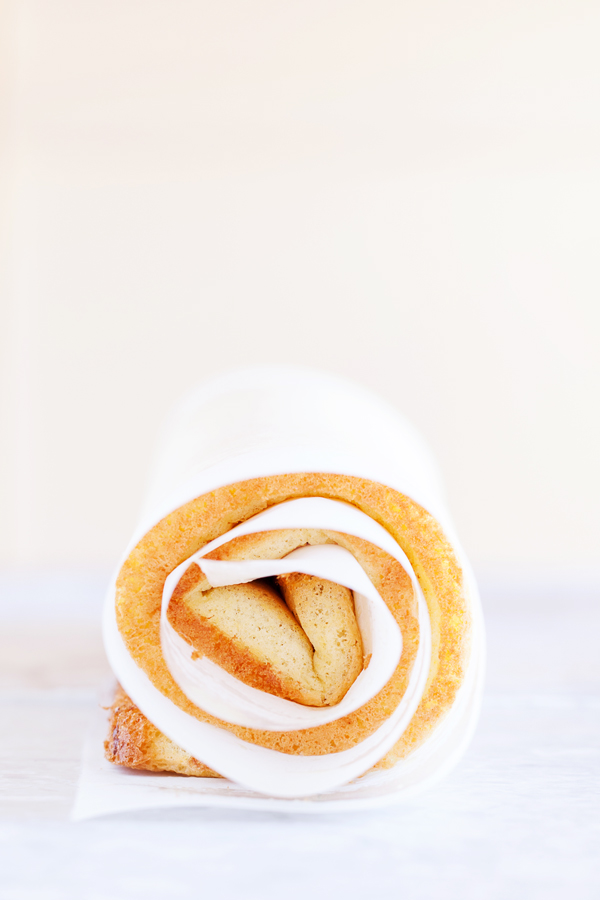 I tried rolling it with both a silicone mat and greased parchment. Greased parchment works best. With the silicon mat, the golden layer of the cake peels off when you unroll it. Save yourself the heartbreak and just grease some parchment paper, ok?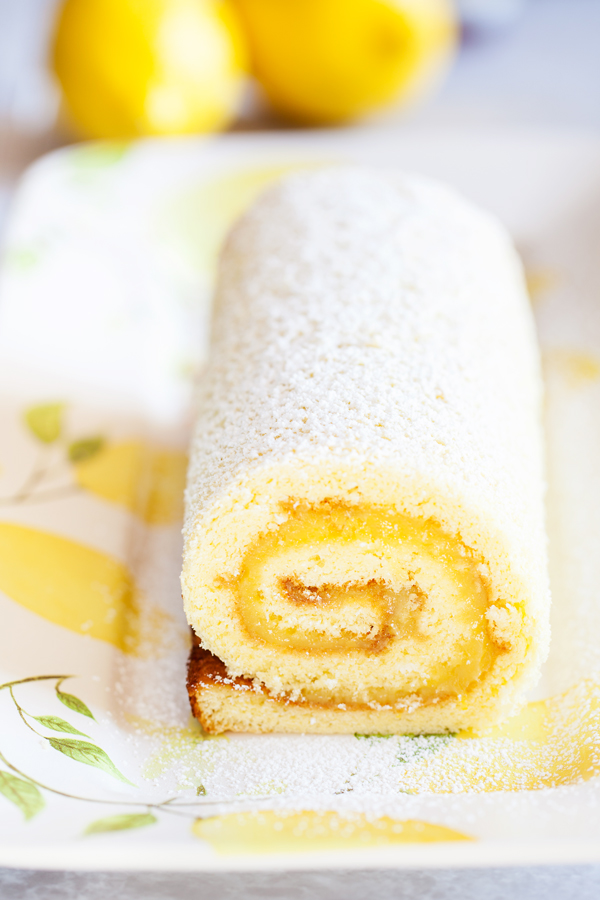 After letting the rolled cake cool slightly while in the rolled form, the rest is a breeze. Simply unroll, spread on the filling, and roll right back up! Easy right?
Impress all of your guests this Easter and all summer long with this gorgeous Lemon Jelly Roll. You won't be sorry.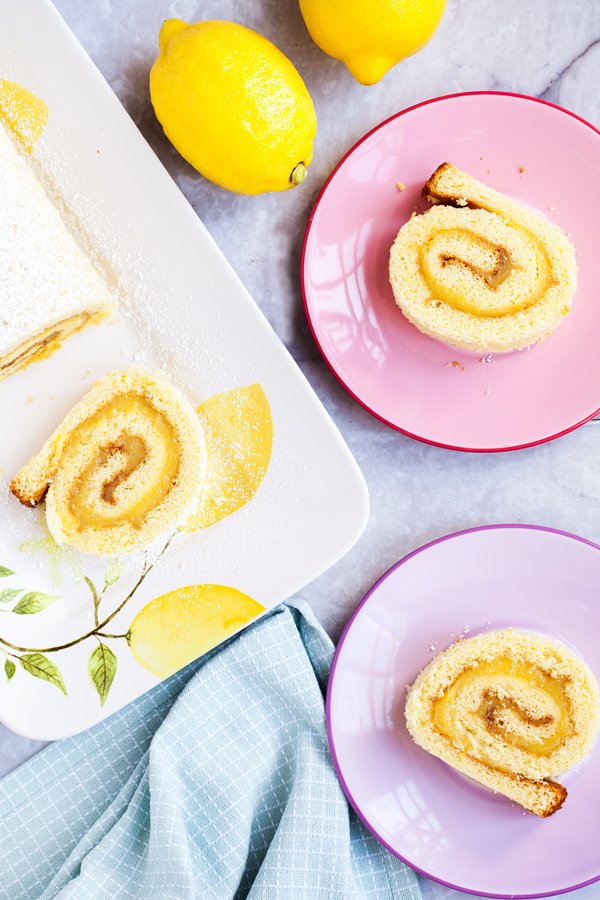 Recipe modified from The America's Test Kitchen Family Baking Book
Note: This page contains affiliate links that help make The PKP Way possible. Should you choose to purchase anything via those links, I will receive a small commission paid by Amazon, not you.