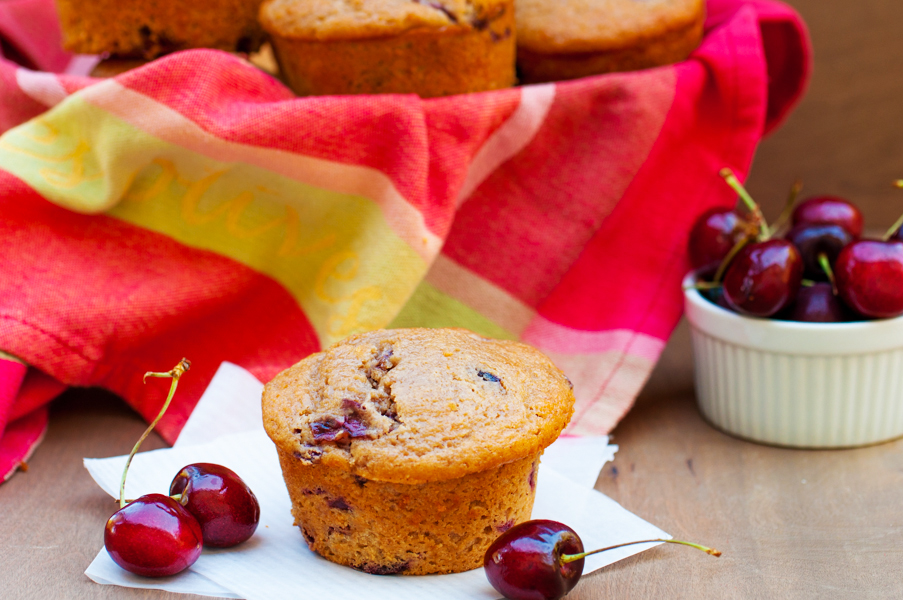 Summer is the season that produces my all-time favorite fruits. I love melons and berries and they all come out to play during these warm months. When I spot them in the produce section at Costco, I find them irresistible and need to grab at least one clamshell of something! Buying fruit in bulk serves a dual purpose – satisfying my appetite and delicious ideas for The PKP Way. After I'm done finishing off a portion, I like to brainstorm how I'm going to use them in a recipe going forward. Then come the rounds of recipe testing, which begins a cycle of another trip to Costco for another clamshell (or two) until I develop a recipe worthy for all of you!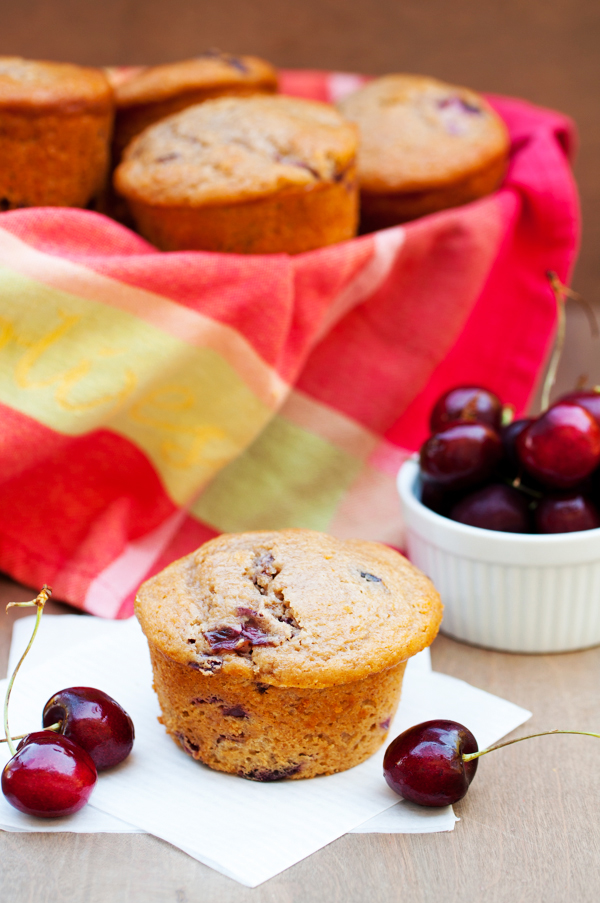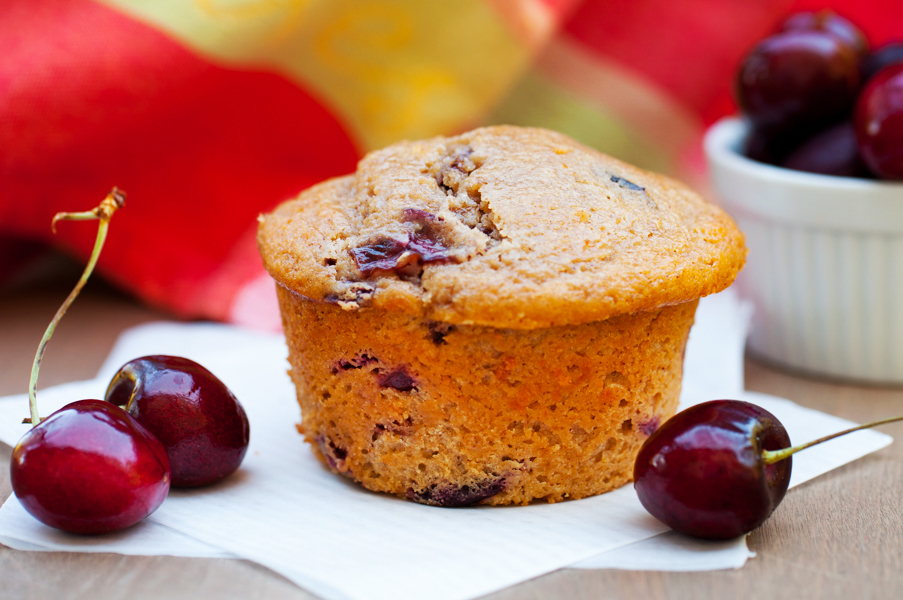 These are the series of events that occurred that resulted in these marvelous JUMBO CHERRY BROWN BUTTER MUFFINS! Three factors led me to describe these muffins as marvelous:
I gave one to a friend who, after devouring it for lunch, immediately texted me for the recipe. After I told her the recipe was still a work in progress and that it will be on the blog soon, she texted me the following day asking for the recipe again because I was taking too long to post. At this point, I began to consider that the muffins might not be a work in progress anymore.
I brought some to a Mickey-fying party for my God son's upcoming 1st birthday party and came home with no leftovers! The scene played out like this:

PKP arrives with a large container of muffins and places them on the kitchen counter.
All attendees gather around the container for a few seconds.
All attendees scatter, leaving only sparse crumbs behind.

Members of my household who possess "sticky fingers" and shall remain nameless took a bite while they were cooling on the rack (minding their own business) and instantaneously declared, "That's the ONE!", "That's really good!", and "Can I have another?" It was at this point when I concluded that my work was done :)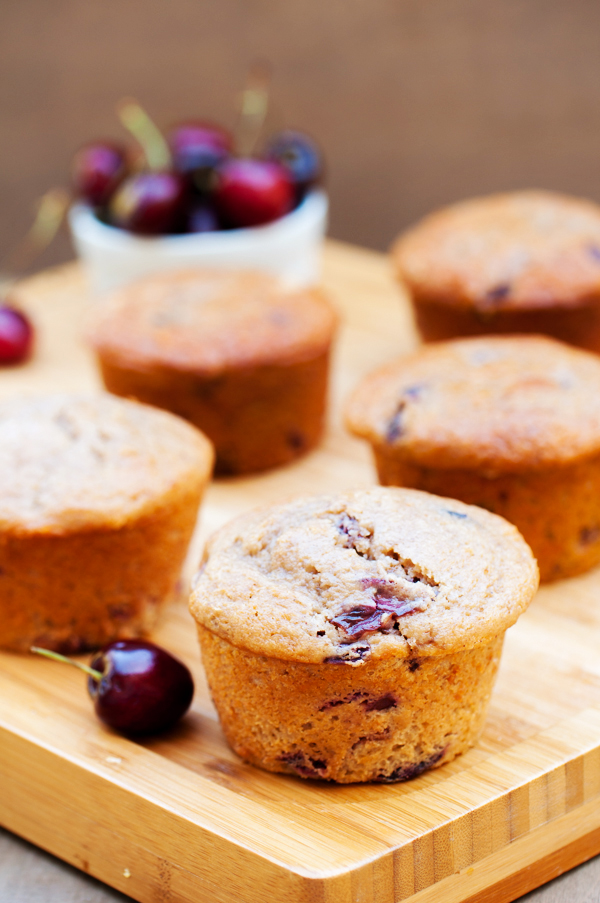 Today, I bring you these jumbo cherry brown butter muffins, which have a moist crumb throughout so you don't suffer from sore-jaw-and-dry-throat-from-dry-muffins syndrome, a brown butter nutty aroma, and bursts of delicious cherries in every bite. By the way, no stand mixer is needed!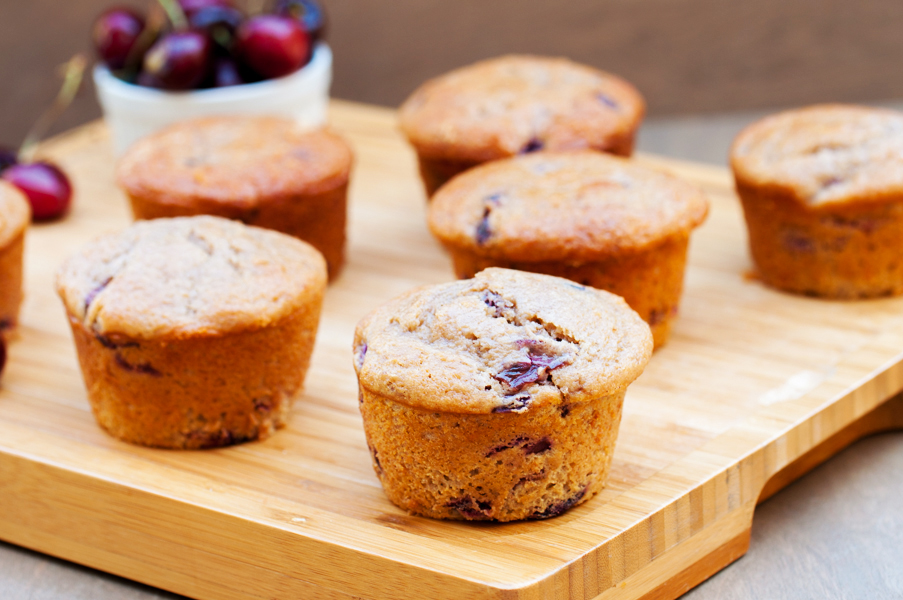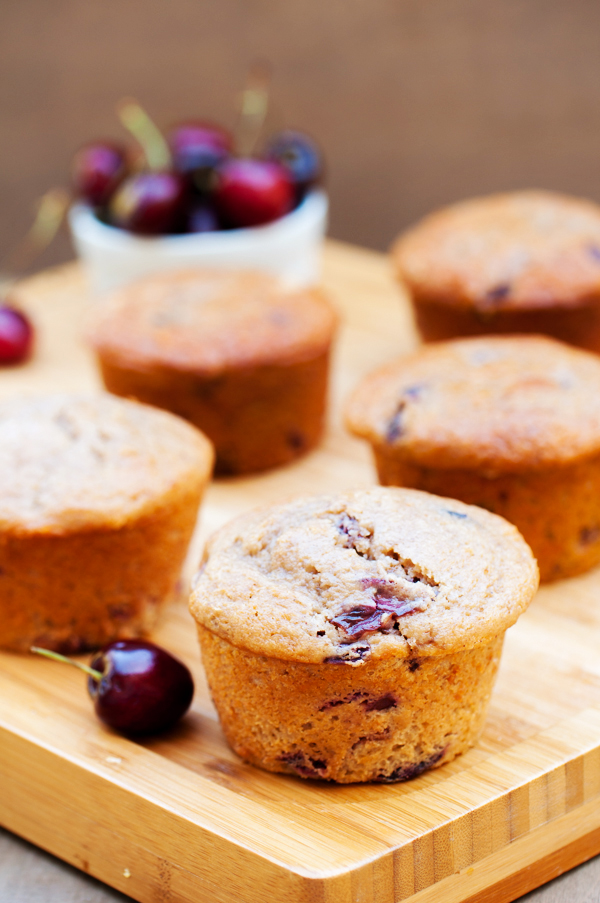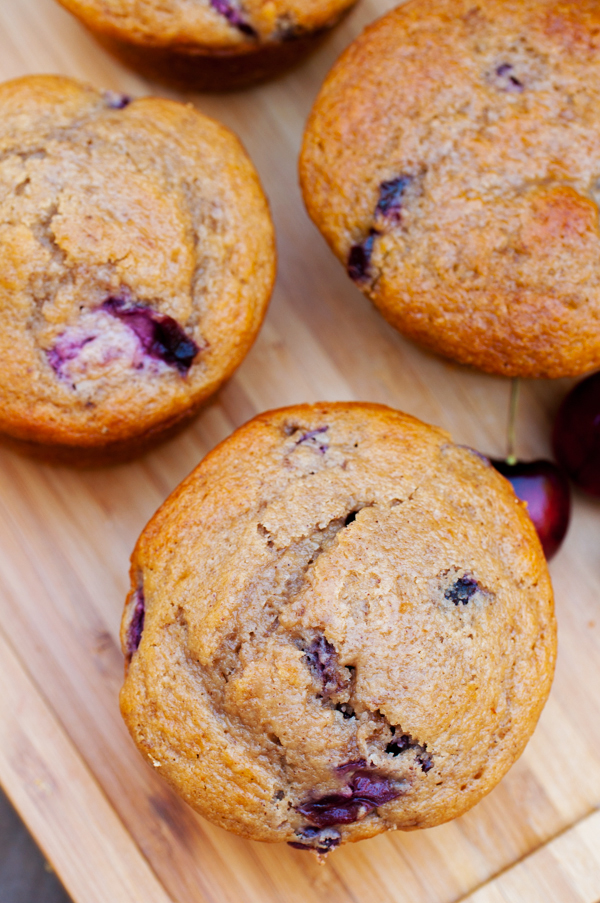 Begin by macerating 1 pound of cherries. After rinsing, destemming, and pitting, give them a good mashing and shower them with sugar. Let them sit for an hour and you will have a puddle of cherry syrup.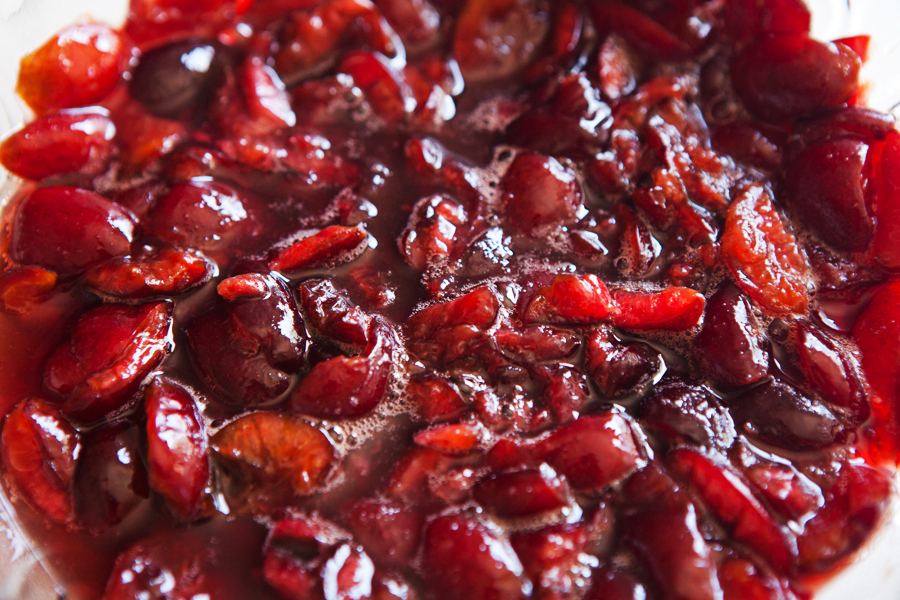 While the cherry juice is converting to syrup, brown the butter and set it aside to cool. If you've never tried browning butter, there's no time like the present! Brown butter has an incredible fragrance that will fill your kitchen and will add a nutty undertone to all of your recipes that call for melted butter. Try it once and you'll never go back!
If this is your first time, I created a visual guide for your reference below. Melt the butter, let it bubble, whisk, let it foam, whisk, and watch the magic happen. The most important part is not to burn the butter! Once you see the golden brown bits of buttery goodness, remove from heat.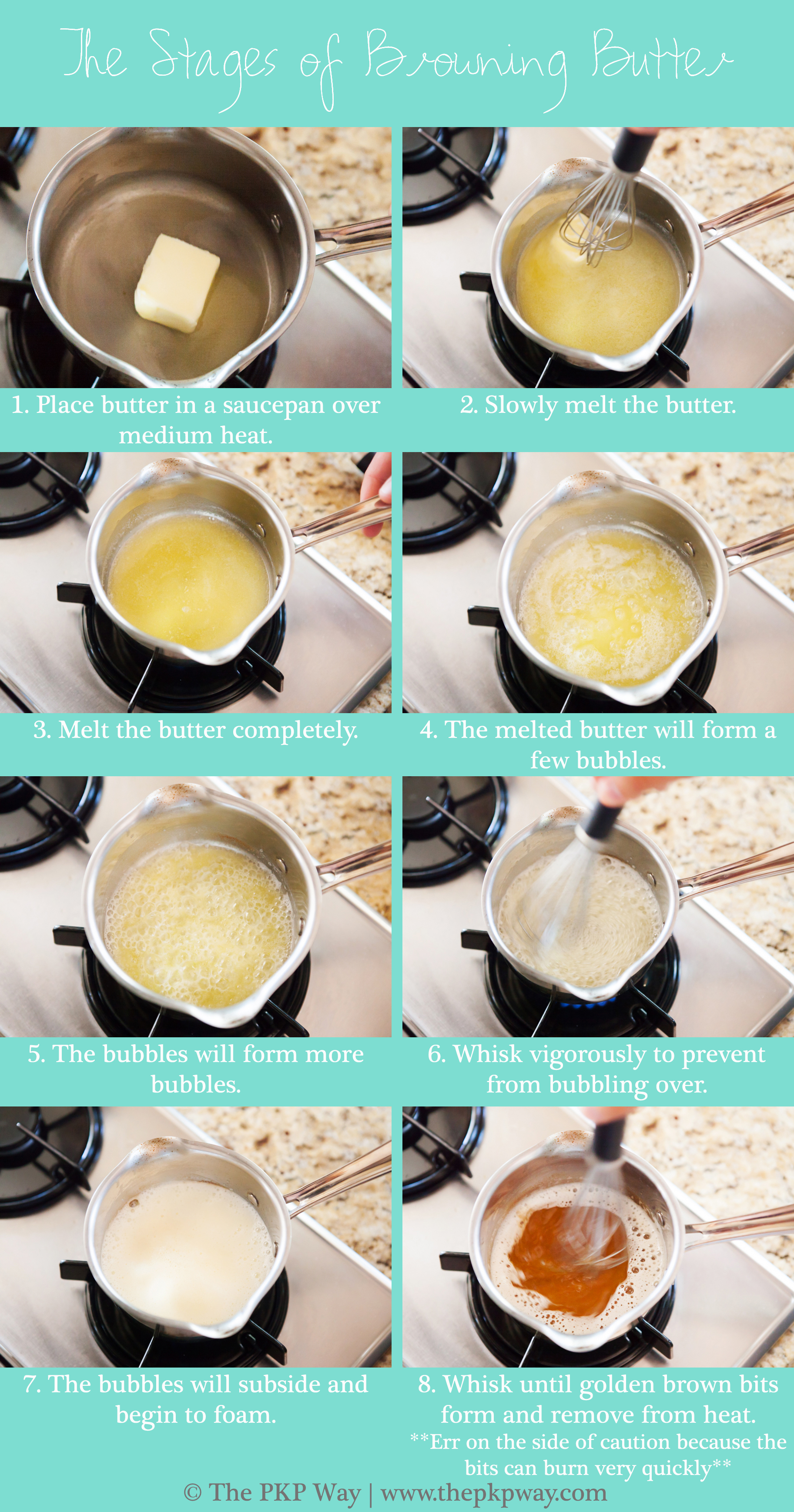 Combine flour, granulated sugar, brown sugar, leaveners, salt, and cinnamon.
In a separate bowl, stir together whole fat yogurt, eggs, brown butter, and macerated cherries and syrup.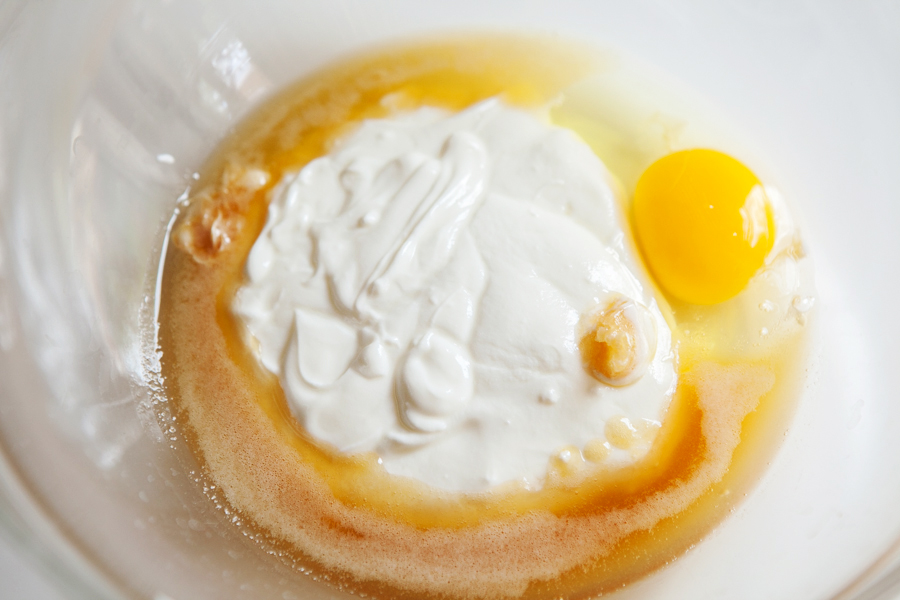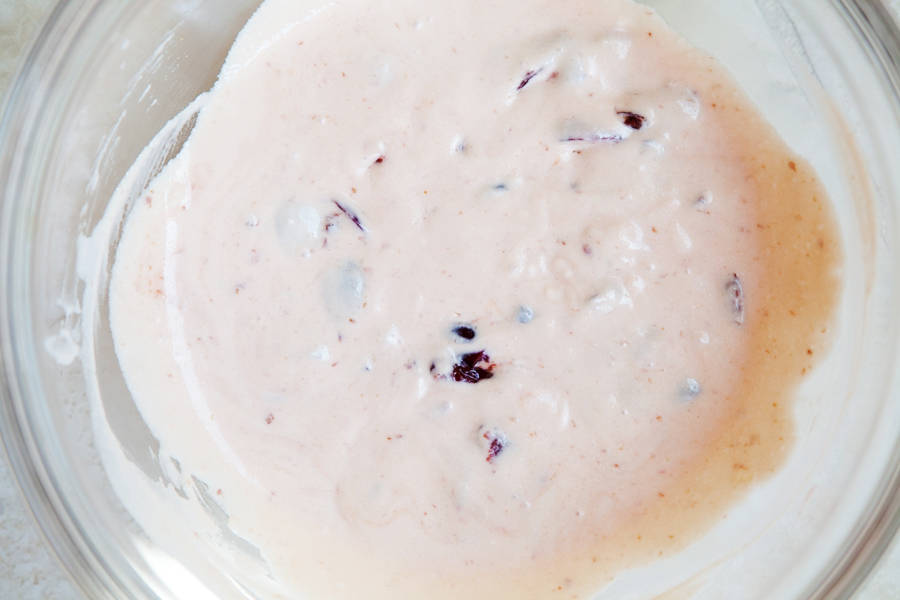 Fill greased, jumbo-sized muffin tins and bake in a pre-heated oven.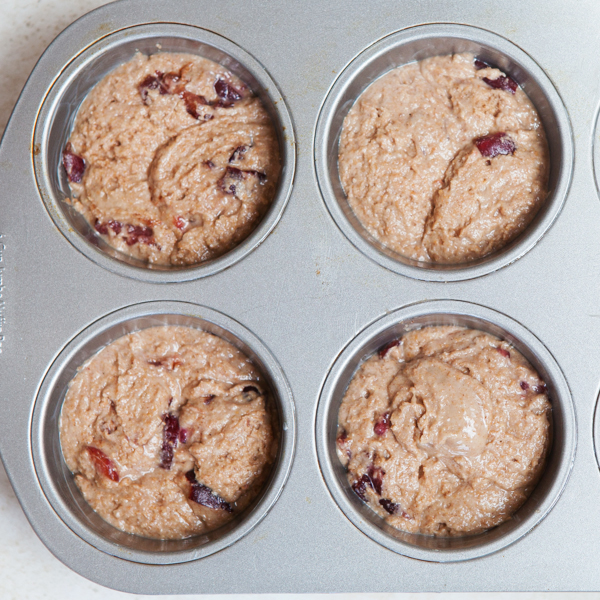 Allow the muffins to cool in the tins until they are slightly warm to the touch. If you try to remove them while they are too warm, they will fall apart when you try to remove them. Then, let them finish cooling on a cooling rack and watch them disappear.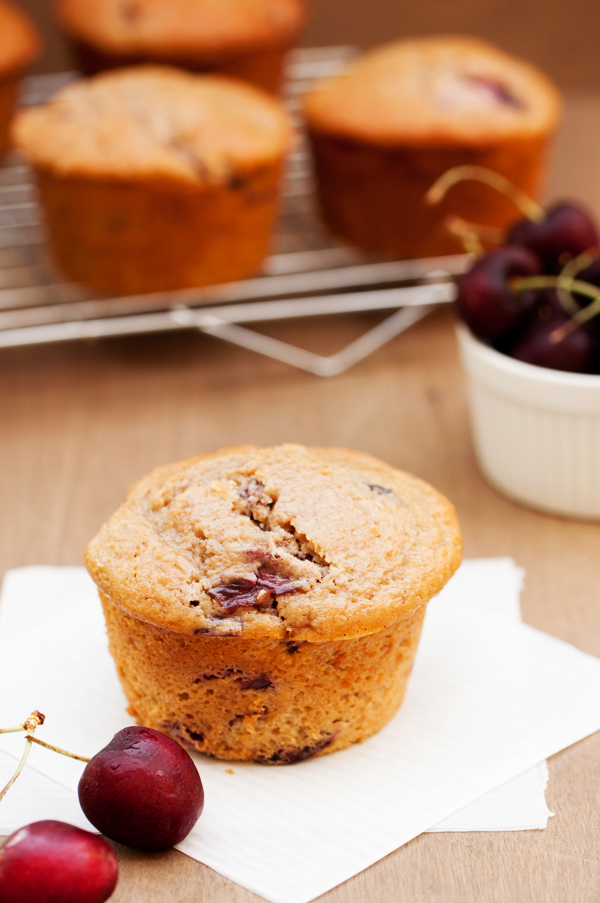 You're welcome!