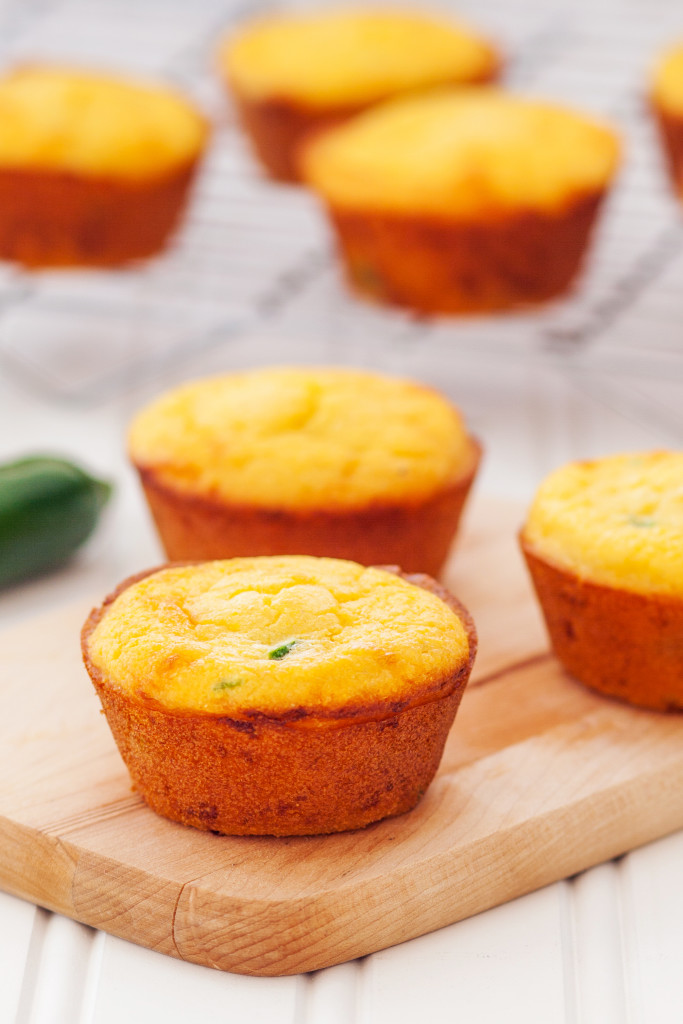 I'm back with a third muffin recipe from The Palace Grill from our trip to Santa Barbara. The first two can be found here and here. These jalapeño cheddar cornbread muffins are a savory treat and will complement your Thanksgiving table perfectly. Rather than the traditional cornbread, surprise your guests with this extra kick in flavor. No one will complain.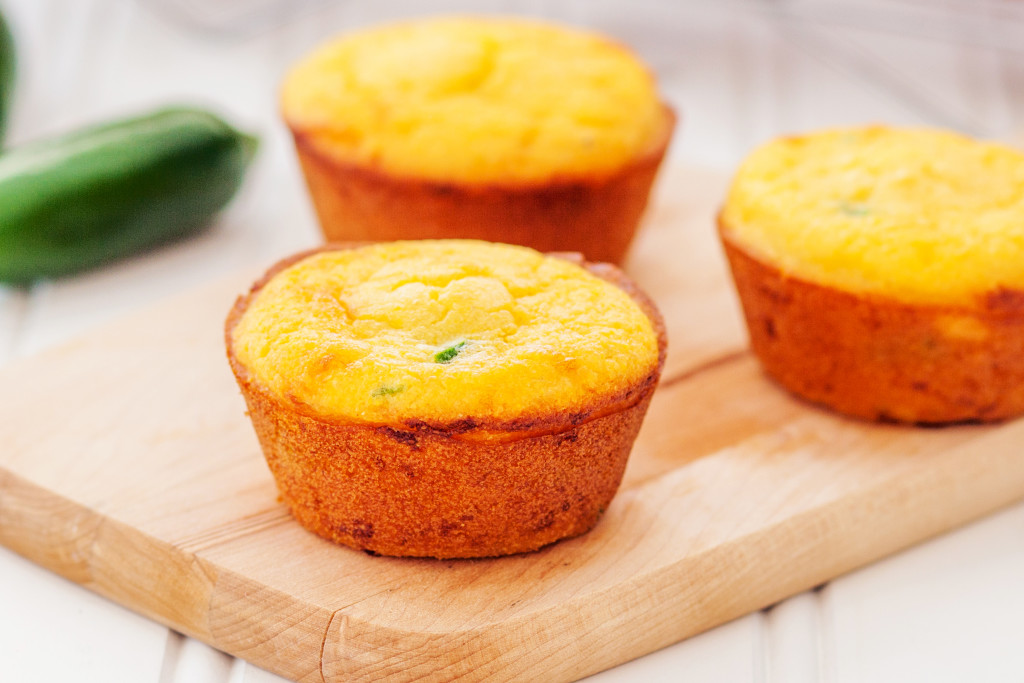 The corn muffins are crackly on the outside and ultra-moist on the inside. Incorporated is also a ton of REAL shredded cheddar cheese for a comforting cheesy flavor. And the itty bitty bites of jalapeño adds the familiar dry heat flavor, but the actual heat never comes because the seeds have been removed.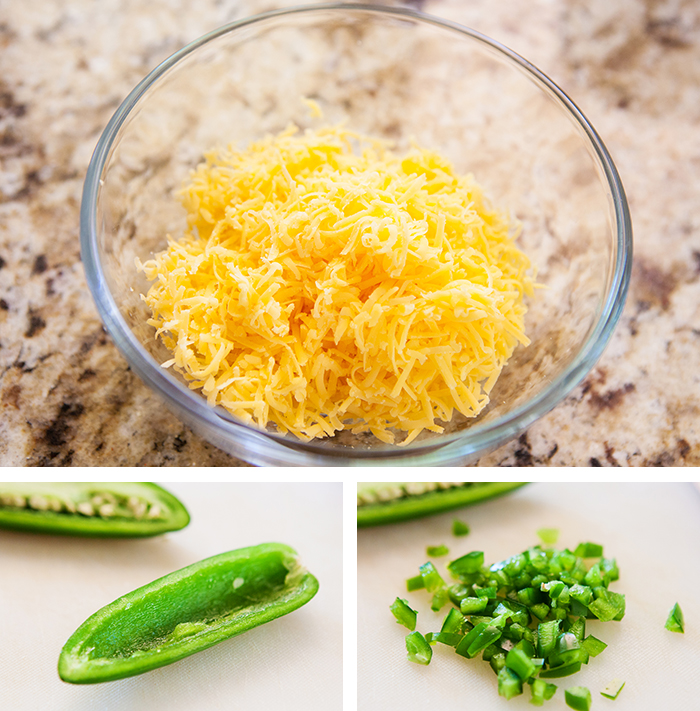 Any leftovers (good luck!) are perfect for the morning after Thanksgiving brunch or while you're in line on Black Friday.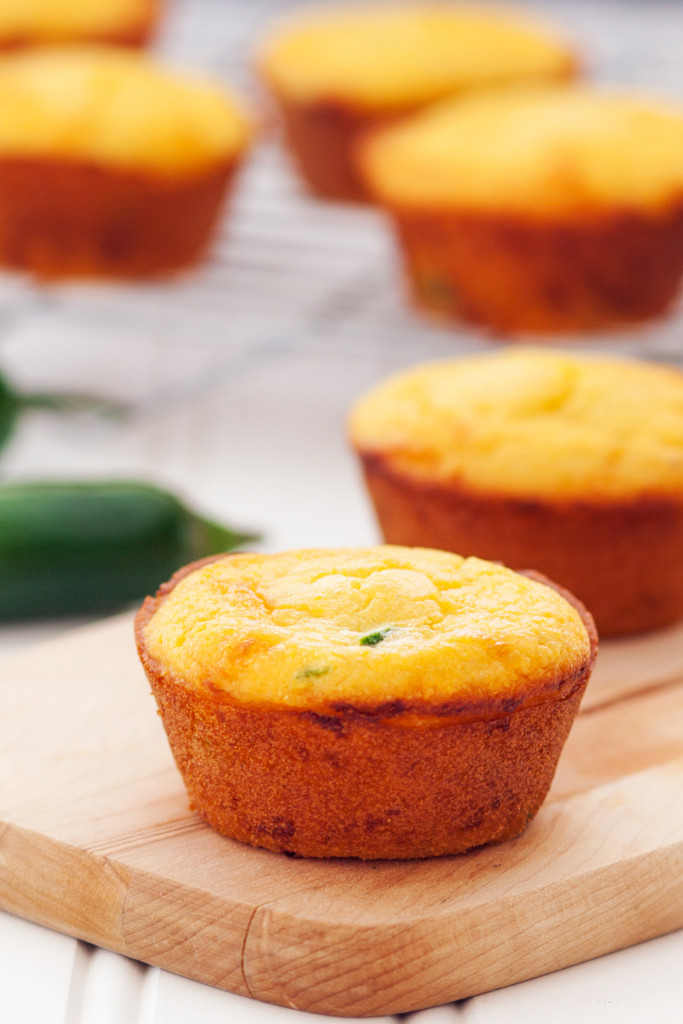 To make the muffins, simply combine the dry ingredients, cut in some shortening, add the wet ingredients, and fold in the cheese and chopped peppers. Easy peasy!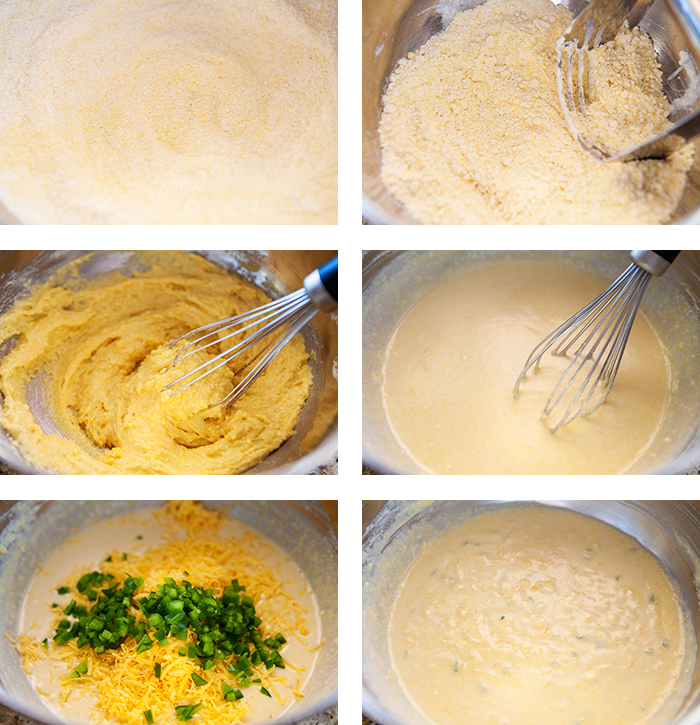 Do you all have your Thanksgiving menu planned? Props to you all! There are so many things going on right now I can't even begin to think of Thanksgiving meal beyond the turkey. Sigh. I'll get it together (fingers crossed).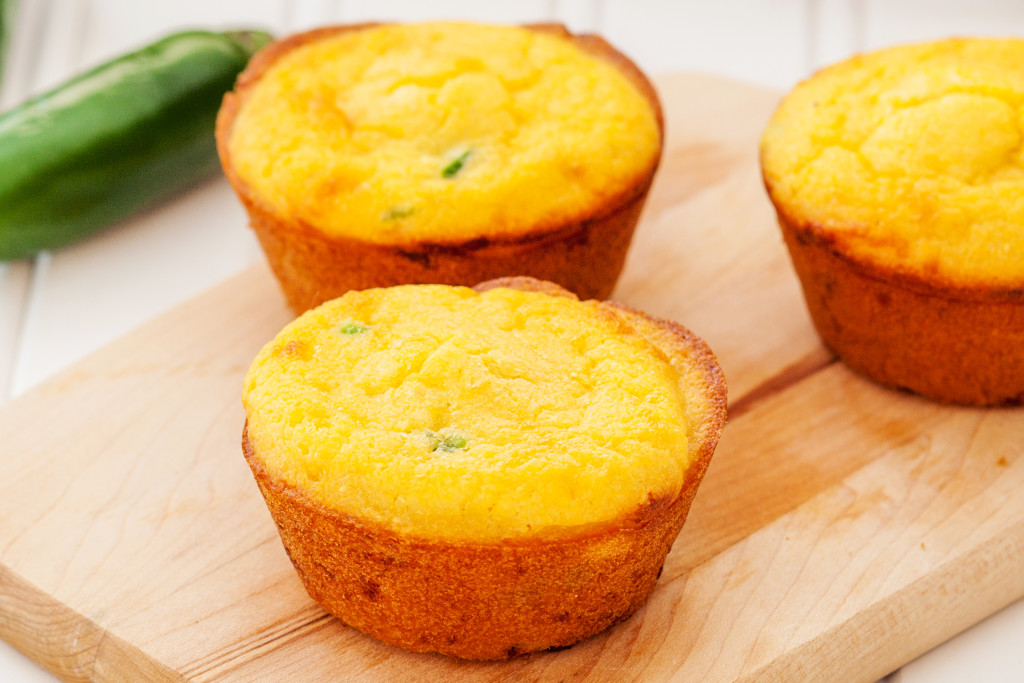 Jalapeño-Cheddar Cornbread Muffins from The Palace Grill
Yields 12 regular-sized muffins
Printer friendly version
Ingredients
½ cup corn meal
¾ cup + 1 tablespoon all-purpose flour
1 tablespoon baking powder
⅙ cup shortening
3 tablespoons butter, melted and cooled
2 eggs
⅛ cup honey
14 oz. (about 1¼ cup) milk
2.5-3 oz. cheddar cheese, shredded
1 jalapeño pepper, seeded and finely chopped
Directions
Preheat oven to 350°F. Coat a regular-sized muffin pan with non-stick cooking spray.
In a large bowl, whisk together the cornmeal, flour, and baking powder. Cut in the shortening until pea-sized crumbs form.
In a medium bowl, whisk together the butter, eggs, and honey. Pour into the flour mixture and stir until a thick batter forms. Stir in the milk until combined.
Fold in the cheese and pepper until evenly distributed.
Fill the greased muffin pan about 3/4 cup full and bake for 15-20 minutes or until a toothpick inserted in the middle comes out clean.
Allow to cool in the muffin pans for 10 minutes before serving. Muffins should be served warm to hot.