From the Barefoot Contessa herself, Ina Garten's Lemon Chicken is juicy, flavorful, and oh so easy!
Follow along with the video!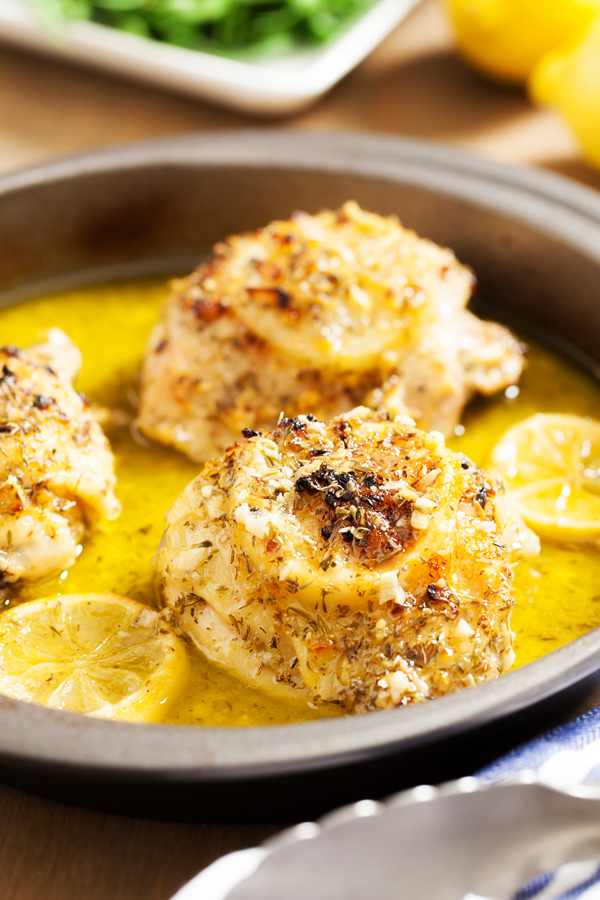 This chicken! This chicken! Ina Garten's Lemon Chicken is the latest addition to our weeknight dinners. It's a simple chicken cooked in a simple sauce and yet the result is remarkable! I think this is the dinner to cook when trying to win the heart of that special someone ;)
The sauce is bright, tangy, herby, earthy, and winey ;) all at the same time. At our house, not a drop of the sauce goes to waste. We use it to dip our bread, dress rice, and as a sauce to pour over store-bought rotisserie chicken. As for the chicken. It's everything you'd want chicken to be. The meat is so juicy, regardless of using white or dark meat, and the skin is perfectly crisped.
Ina strikes again. With Ina Garten's Lemon Chicken, it all begins with the sauce. Olive oil is warmed with freshly minced garlic. How can you go wrong with that?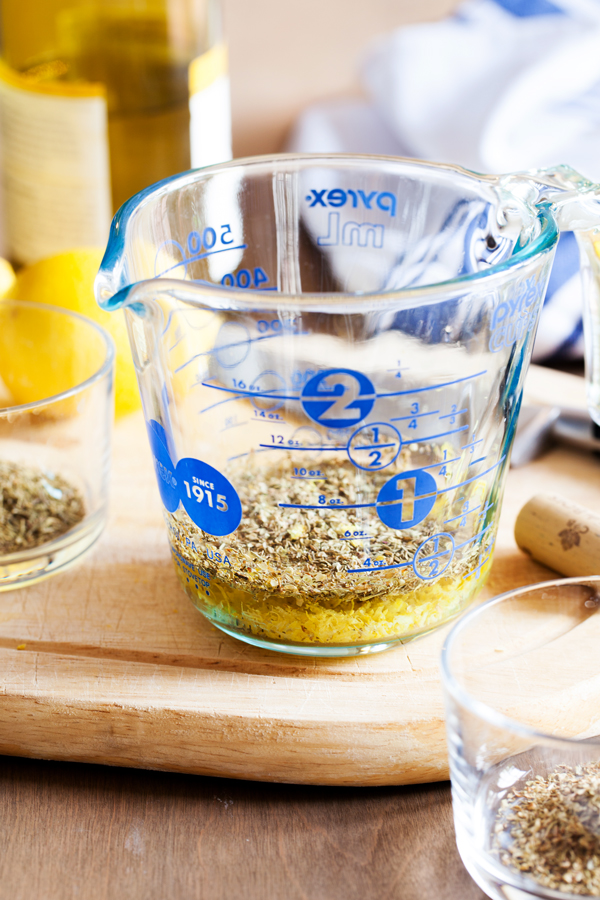 Then, pour in a mixture of wine, fresh and dried herbs, and of course, lemon juice and zest.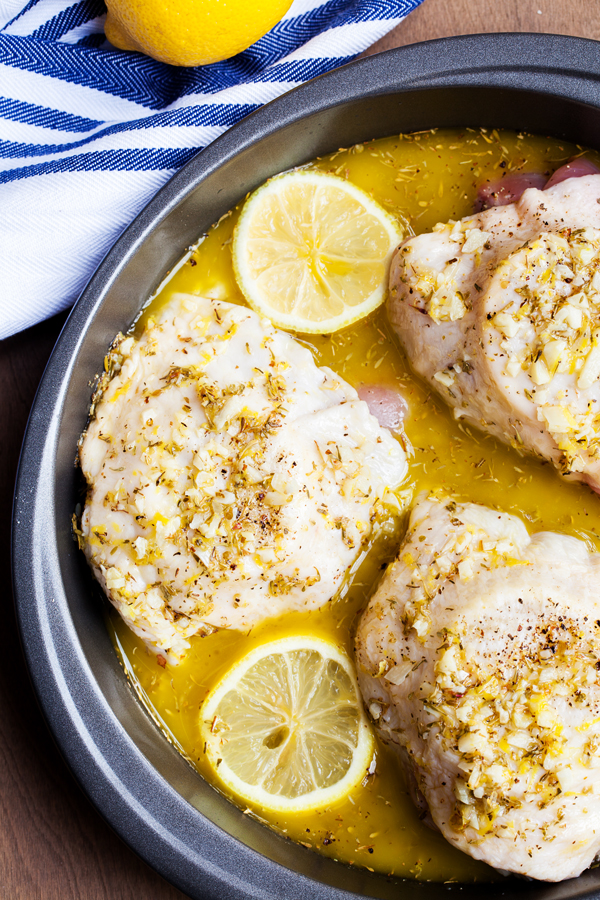 Pour it over some pat-dried chicken, tuck in some lemon slices under the skin, and roast in the oven! To make it ahead of time, simply pour the sauce over the chicken, cover, and refrigerate until ready to go into the oven. Ina Garten's Lemon Chicken will taste even better after that marinating time :D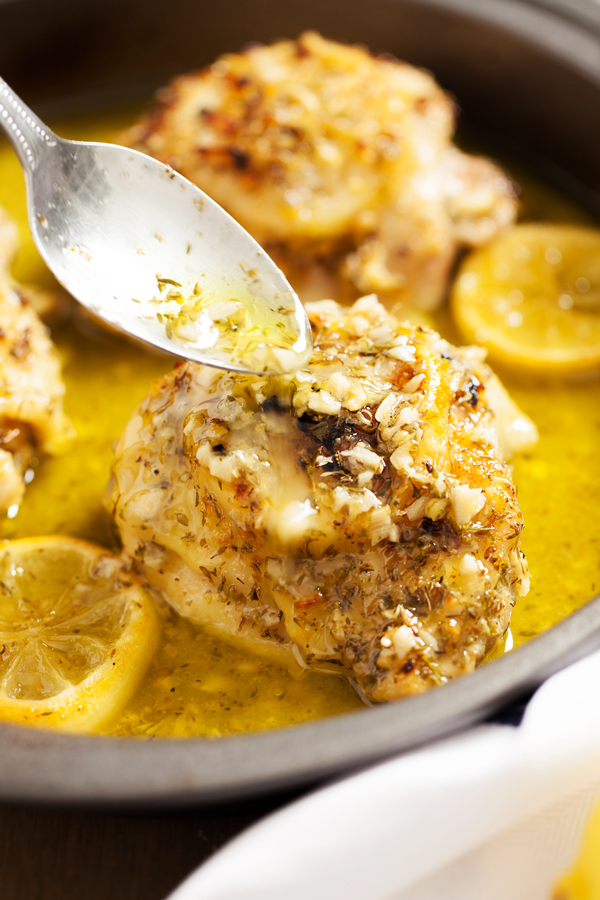 For a no fuss entree that's easy to throw together ahead of time or an hour before serving, Ina Garten's Lemon Chicken is your answer. It's rustic, comforting and familiar; perfect after a long day of work. Serve it over some greens or pair it with a side of greens. So satisfying!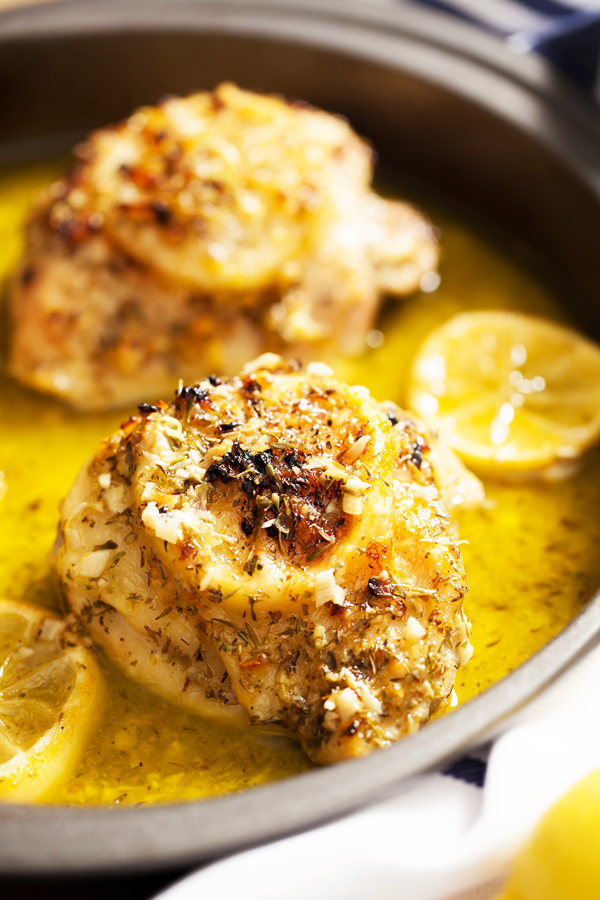 Note: This page contains affiliate links that help make The PKP Way possible. Should you choose to purchase anything via those links, I will receive a small commission paid by Amazon, not you.