Enjoy ricotta cheese the way you like it. Control the creaminess, wetness, and salt content of ricotta cheese by learning How to Make Ricotta Cheese at home.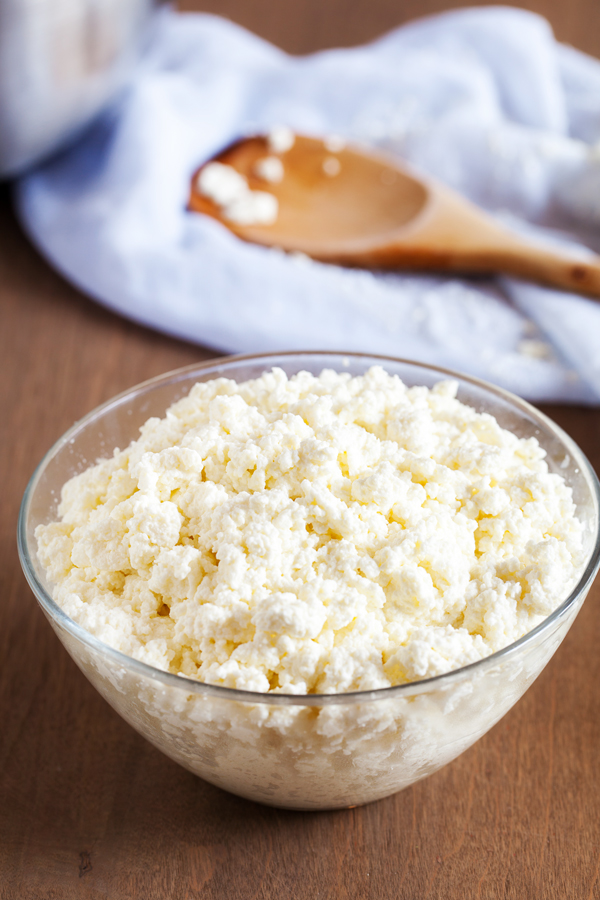 Ricotta cheese is not usually a staple in my refrigerator. I consider it a treat item whenever I buy it because it's only stocked when I plan to make lasagna. That is, until I learned how to make ricotta cheese a couple years ago. Like roasting garlic, it's really easy and you should make it asap.
In my opinion, homemade ricotta cheese is superior to store-bought ricotta cheese in many ways. With the homemade version, you control the creaminess, the moisture content, and the salt content. Not to mention, it's more cost effective. And, perhaps what I like most about the homemade version is that it only contains a few simple ingredients that you probably already have! No more emergency runs to the store just to pick up a container of ricotta cheese.
Start by heating up whole milk and/or cream with salt (if desired) to 200°F . I made ricotta using only milk for a long time until I read that you can add cream to make it creamier (duh!). Start with a 8:1 ratio (milk:cream) and see how you like it. You can experiment with the amount of cream in later batches. Or, if you're not too particular with the creaminess of ricotta, you can just use whole milk.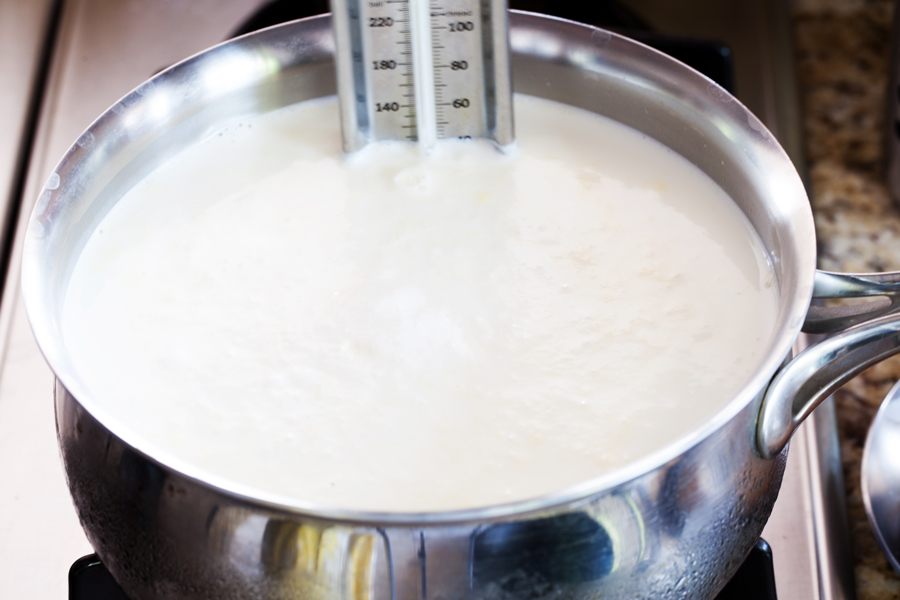 Then, remove from heat and add vinegar to the heated milk. Let it sit for a few minutes to react, curdle, and produce ricotta.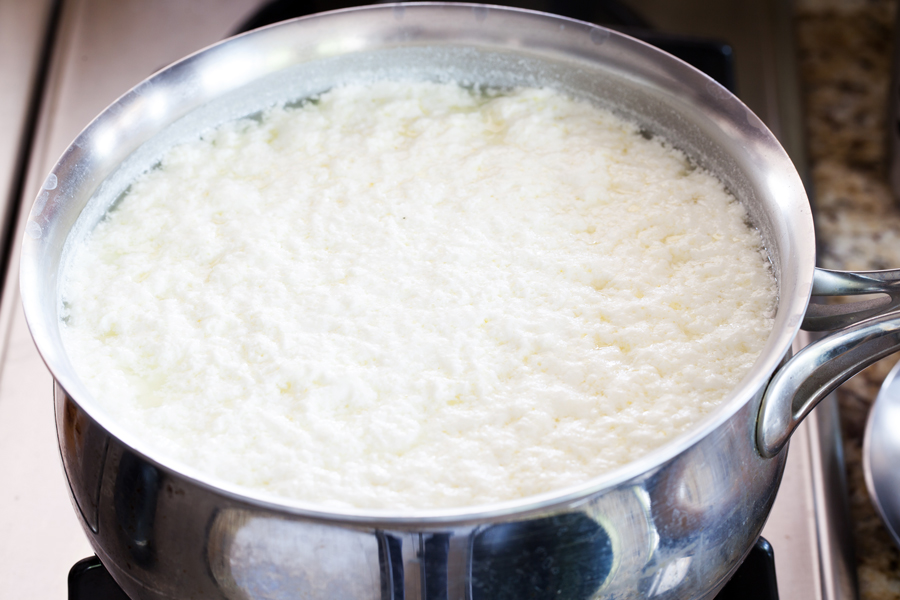 That's it. You now have freshly made ricotta cheese.
To capture all of your ricotta, simply strain it through cheese cloth set over a sieve. Let it strain for as little as 10 minutes or for as long as an hour, depending on how wet you like your ricotta and what you're planning to use it for.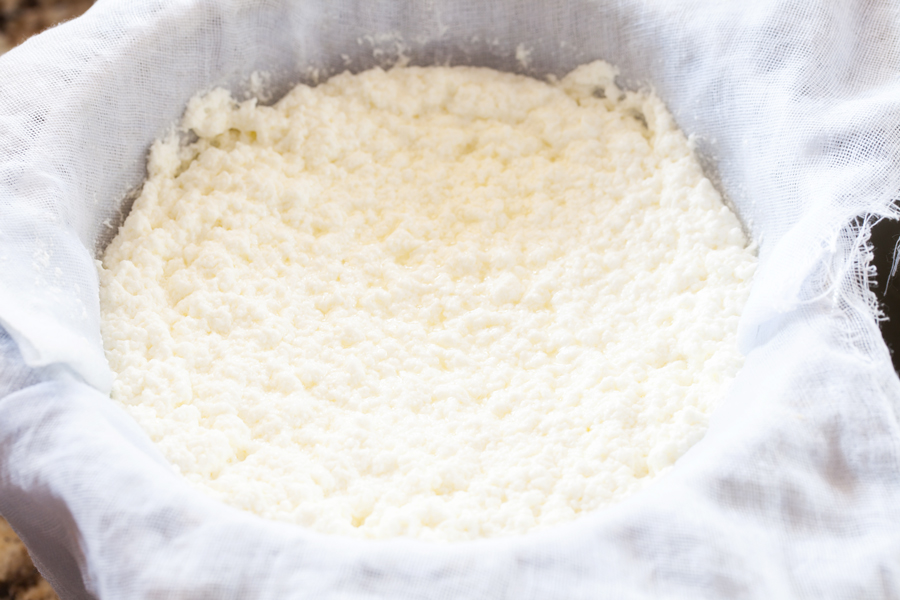 Use it in lasagna, spread it on toast, or dollop on pizza! If you're like me, you'll never buy ricotta cheese again :D