These Green-Chile Chicken Baguettes aren't your regular grilled chicken sandwich. They're loaded with green chilies and cilantro that make for an uber tasty and flavorful patty that's suitable in between a baguette or bun!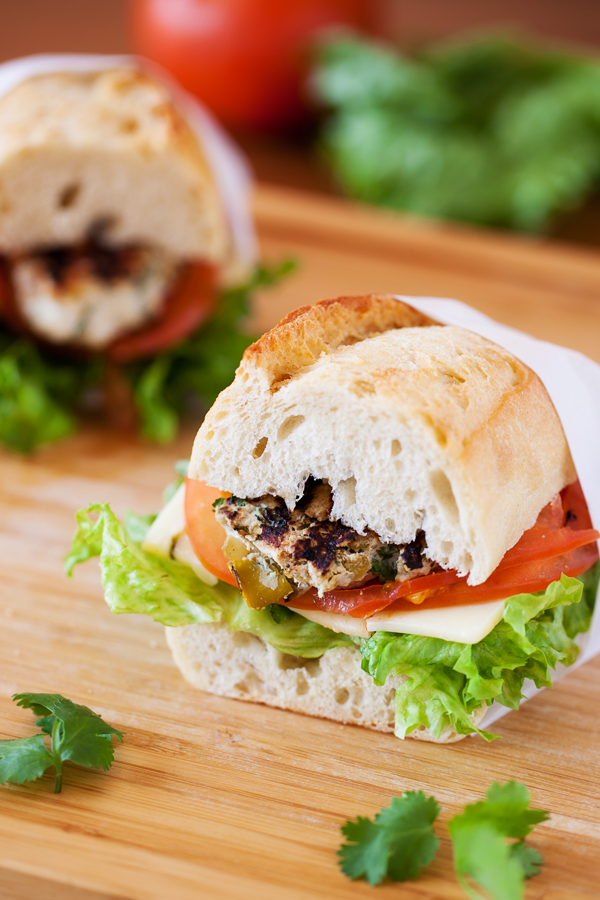 Happy Friday, y'all! Can you believe next weekend is already Memorial Day weekend? The year is just flying by! Since you will probably be brainstorming ideas for the rapidly approaching long weekend, I wanted to share a recipe for Memorial Day weekend that will help you cross a menu item off the list.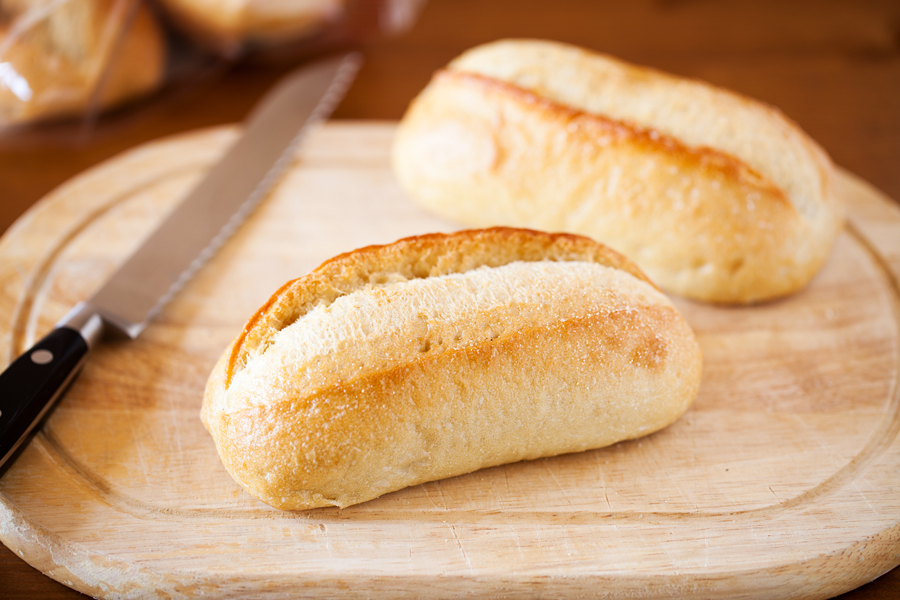 Let me present you with today's recipe, Green-Chile Chicken Baguettes. The original intent were green-chile chicken burgers, but that quickly changed when I saw these super cute demi baguettes from Costco :) I couldn't resist! If you want to make it feel more Memorial Day-ish, go ahead and turn them into burgers by using buns.
The chicken patties are loaded with cilantro and green chiles and just a tad of cumin. If you're not a cilantro person, you can sub in parsley leaves. Let me just say that all those add-ins make for an uber tasty and flavorful patty. No sir, this is not your ordinary grilled chicken sandwich.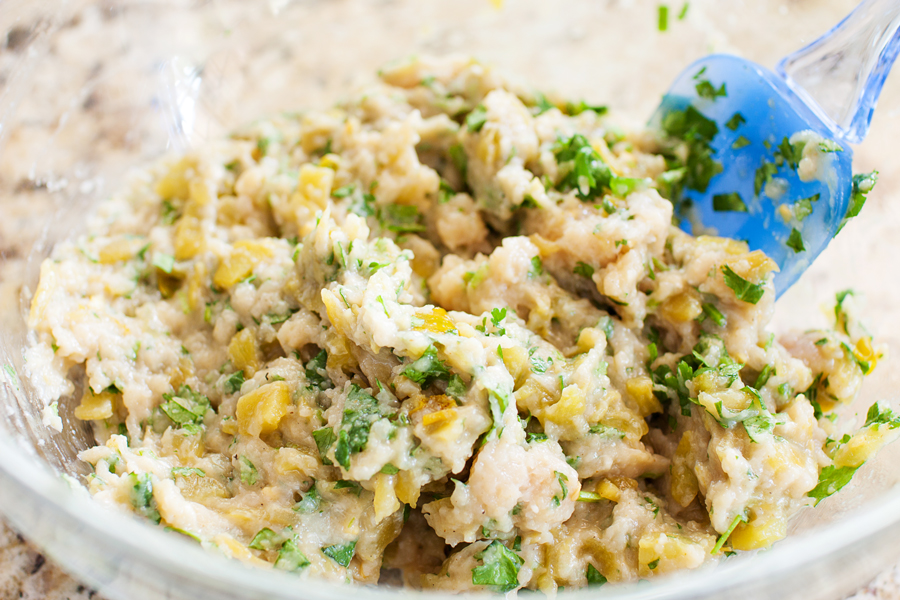 In order to fit the demi baguettes, I shaped the patties into a longer sort of patty. If you're using regular buns, just shape them into circular patties instead. And then, on the grill they go. If using an outdoor grill, make sure use a grill pan or cast iron grill like this one. The patties are really soft and need that extra support. Otherwise, they'd just fall between the grates.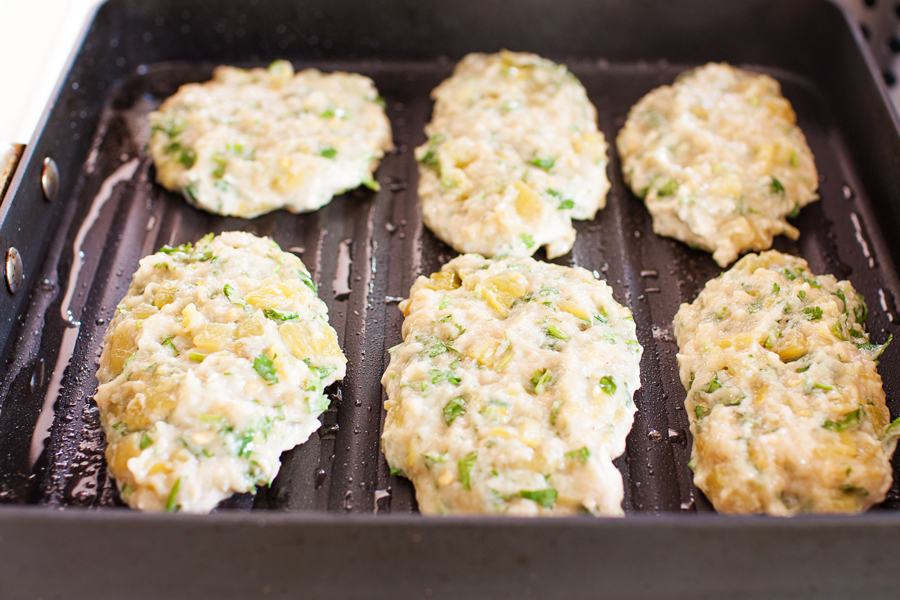 Once the patties are done, the hard part is over. Set out all the toppings so your guests can build their own baguette/burger.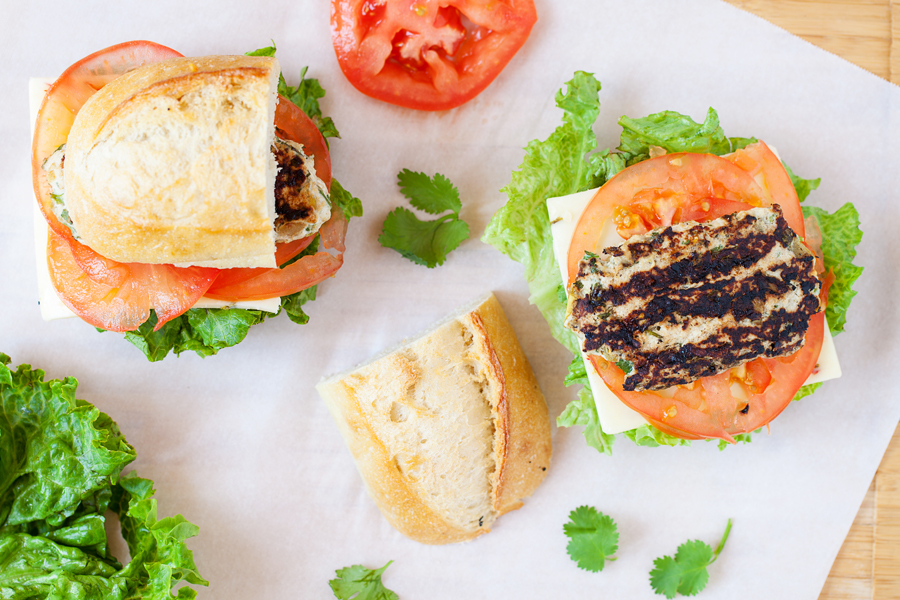 This is going to be a hit at your Memorial Day get together. Don't just limit it to that weekend though. These are Green-Chile Chicken Baguettes tasty all year long (we just had them for dinner)! And, are a breeze to whip up!
Come back next week because I'm going to share a side and a dessert to complete your Memorial Day weekend menu.
Have a wonderful weekend!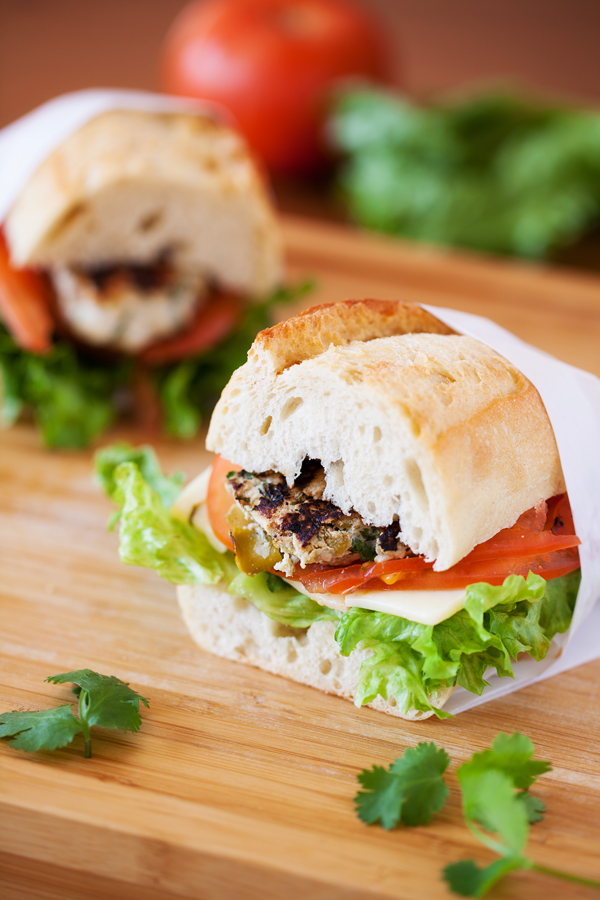 Green-Chile Chicken Baguettes
Yields 4 Baguettes or 8 Burgers
Printer friendly version
Ingredients
1 pound ground chicken
1 teaspoon ground cumin
2 cans (4 ounces each) diced green chilies
1 cup packed cilantro leaves, chopped
¼ teaspoon salt
¼ teaspoon freshly cracked pepper
Olive oil for brushing
8 slices of pepper jack cheese
4 demi baguettes or 8 burger buns, split
Mayonaise, Dijon mustard, green-leaf lettuce, sliced beefsteak tomatoes, for serving
Directions
In a large bowl, mix together the chicken, cumin, green chilies, cilantro, salt and pepper.
Form 8 equal patties, about 4 inches in length and 3 inches in width, to fit the baguettes. If making burgers, form 8 circular patties, each equal in thickness and size. Set aside.
Heat grill pan on medium heat and brush grates with oil. Once oil is shimmery, place the patties on the grates. Flip the patties once the sides become opaque, about 5 minutes, and continue grilling until the thickest part of the patty registers 165°F with an instant-read thermometer. Top each patty with a slice of cheese until it begins to melt. Place cooked patties on a clean plate and continue with remaining raw patties, if any.
In the now empty grill pan, grill the baguettes or buns, cut side down, until lightly toasted.
To assemble, spread mayonnaise on the bottom half of the baguette/bun and mustard on the top half. Place the green-leaf lettuce on the bottom half, followed by the tomato slices. Top with the cheesy patty and the top bun.
Adapted from Martha Stewart
This page contains affiliate links that help make The PKP Way possible.