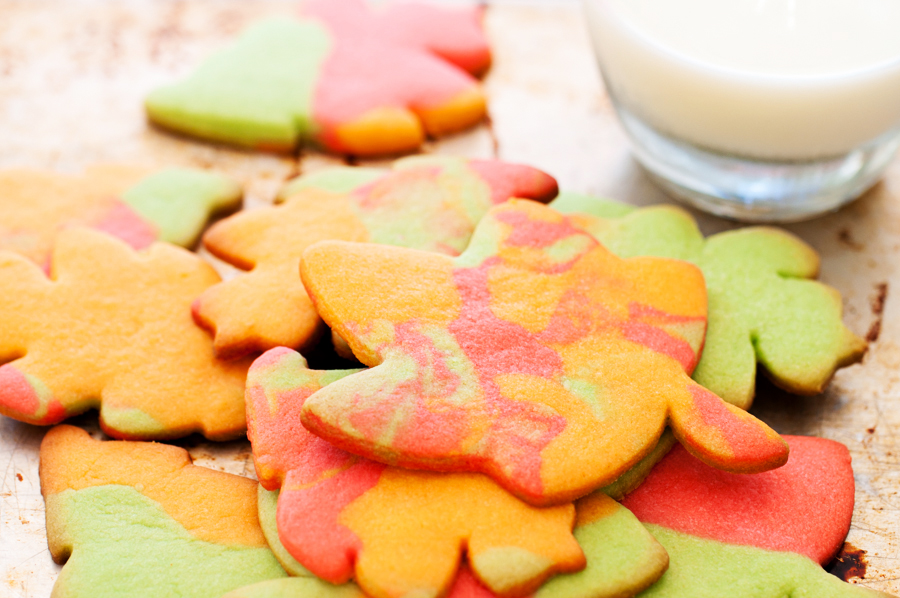 Warren and I toy around with the idea of living in a state where we can see the seasons change. A place that will allow us to feel the leaves crunch below our feet as we take our evening walks and watch as tree-lined streets transition from a cool green to a warm red-orange-yellow when October rolls around. Living in Southern California certainly has its perks, but when the rest of the country begins to experience crisp and cool air, golden colors, and a true autumn, we get a little envious.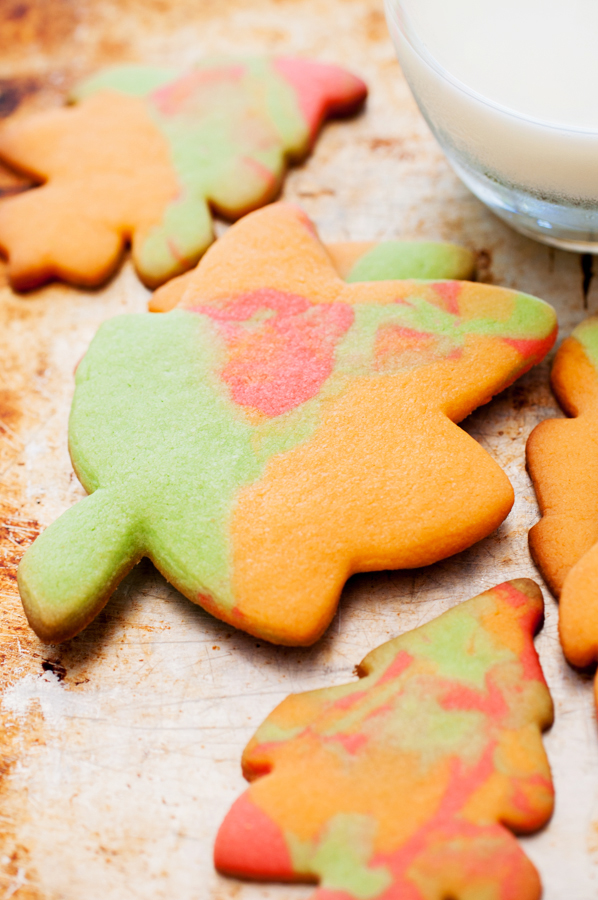 As I write this, the first week of October has passed and it is a whopping 80°F. We had a couple days of rain which cooled Los Angeles down a little, but the heat rebounded without a blink. Nonetheless, my spirit is in full Fall mode and until we transition to a state where we can count on cooler weather by the last quarter of the year, these Fall sugar cookies are enough to transport me to a part of the nation that is currently experiencing the autumn glow.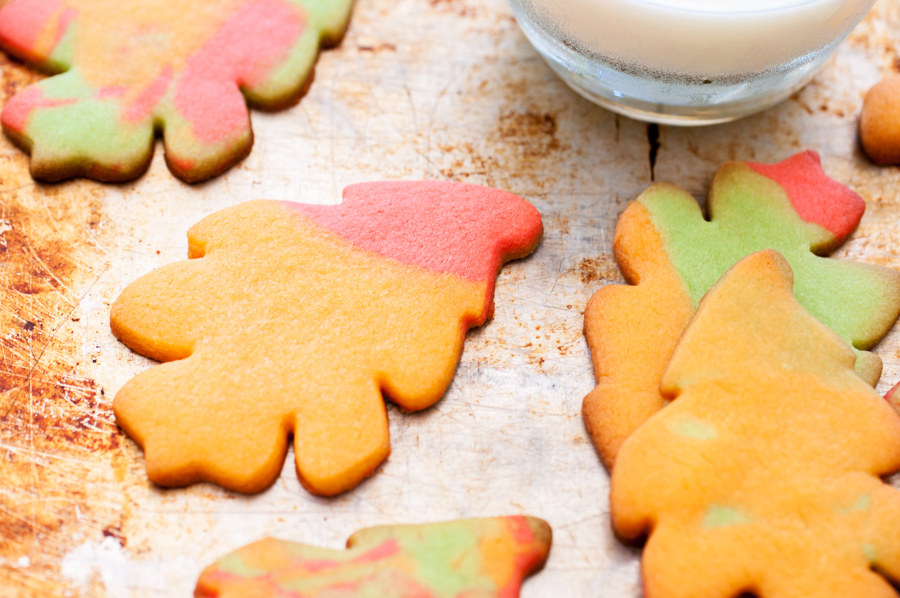 Admittedly, I am a wannabe creative person. Coming up with creative ideas is something I have to try to do. The idea for these leaves was pulled from the October 2006 issue of Country Living magazine. I guess what I lack in creativity I make up for in magazine hoarding :/ I love sugar cookies and always have, so when I stumbled upon a simple yet creative idea like this one, I couldn't bare to put it in the recycle pile.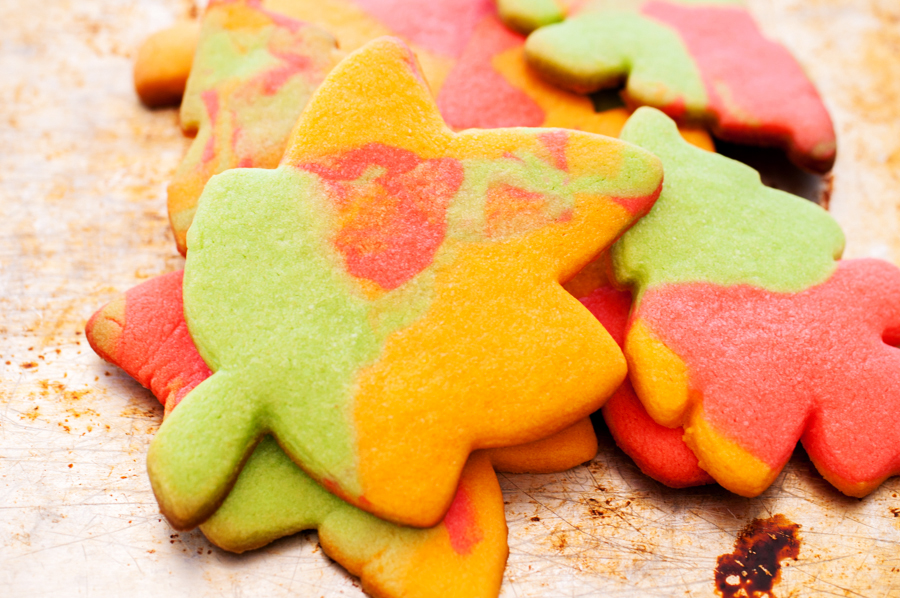 To make your own Fall sugar cookies, simply make a batch of your favorite sugar cookie dough recipe, divide evenly into thirds and tint each portion. Then, create a patchwork of rolled out dough and cut away!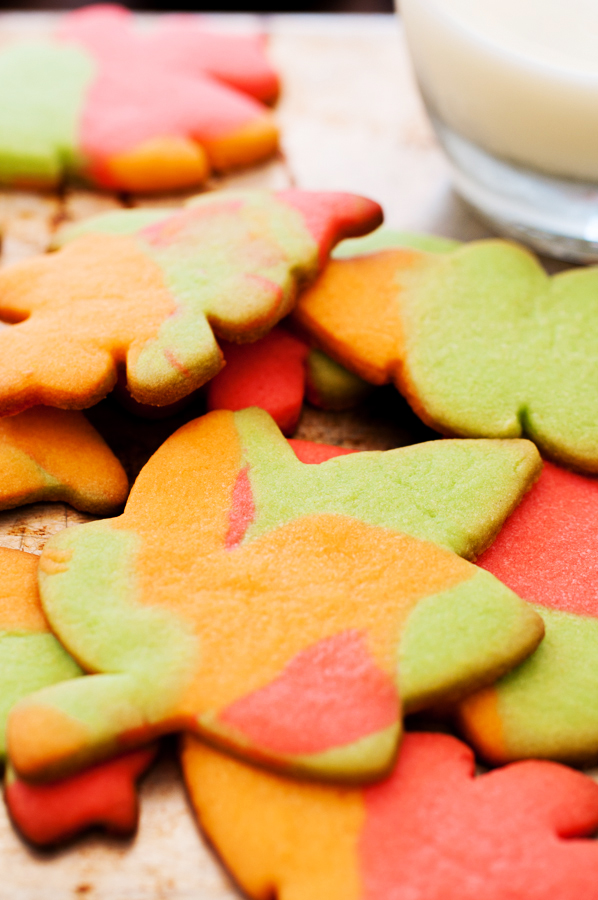 Below is how I made mine.
Begin by creaming together butter and powdered sugar.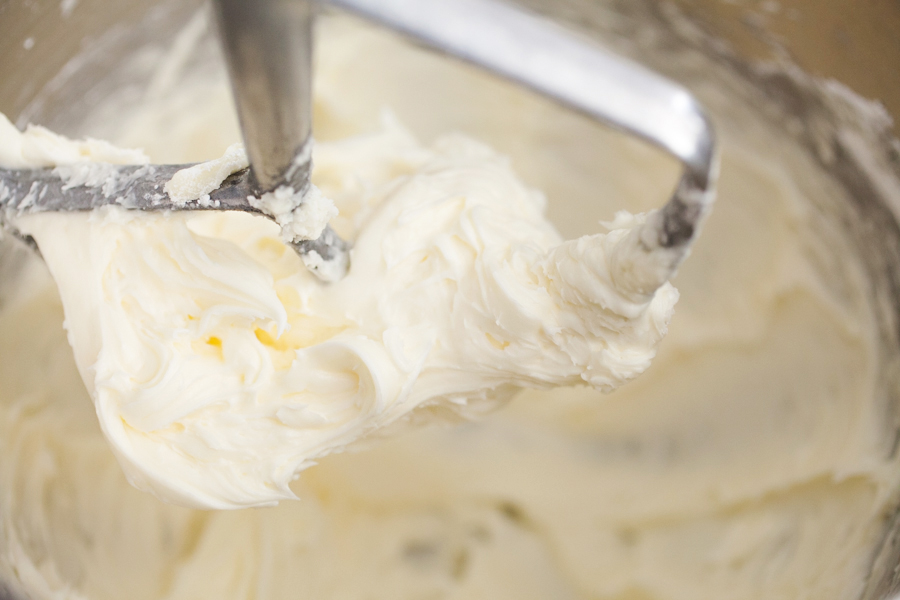 Then, add in an egg, some vanilla, flour and baking powder.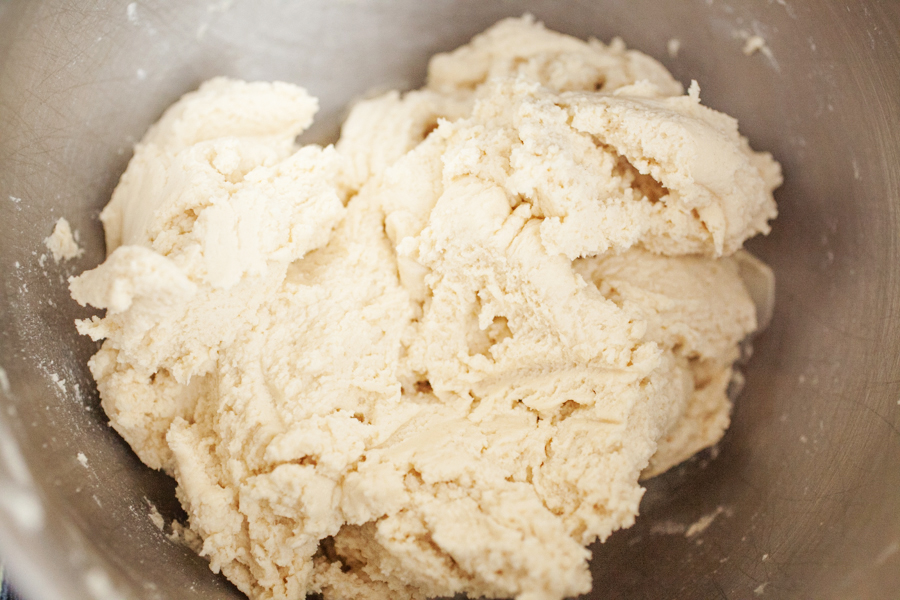 Mix until you get a soft and non-stick dough.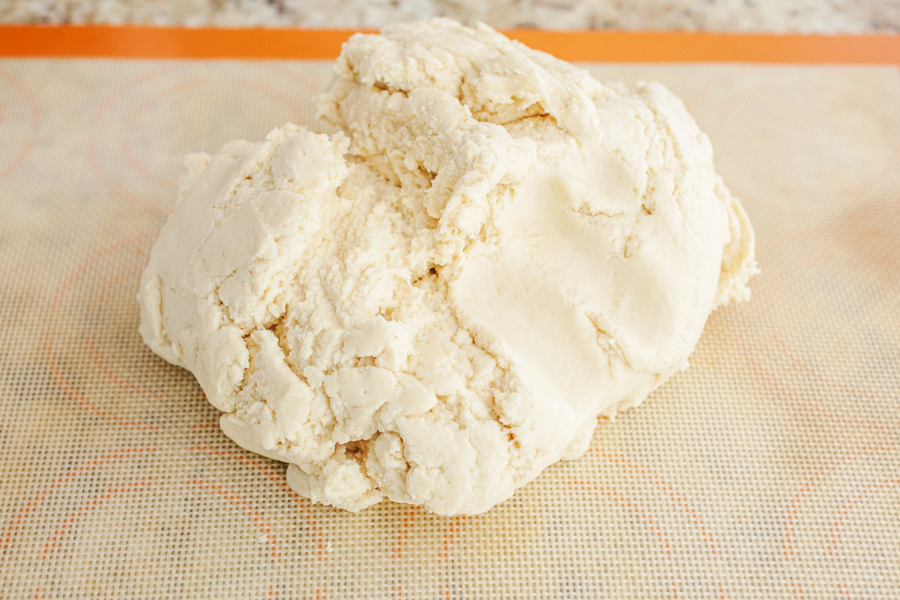 Divide the dough into thirds.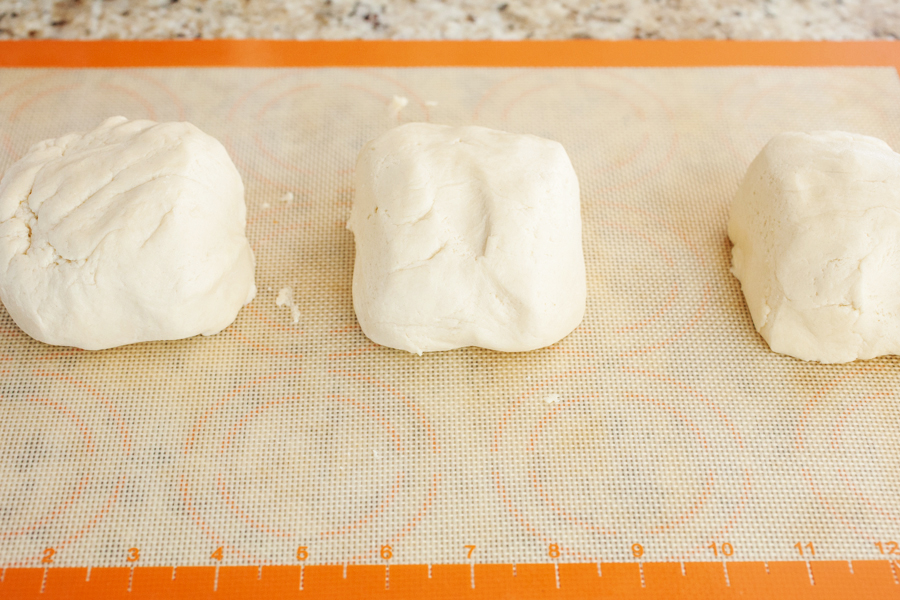 Tint each third with a color gel. I began with a little bit of color because it is very concentrated and simply added more until I reached the desired color.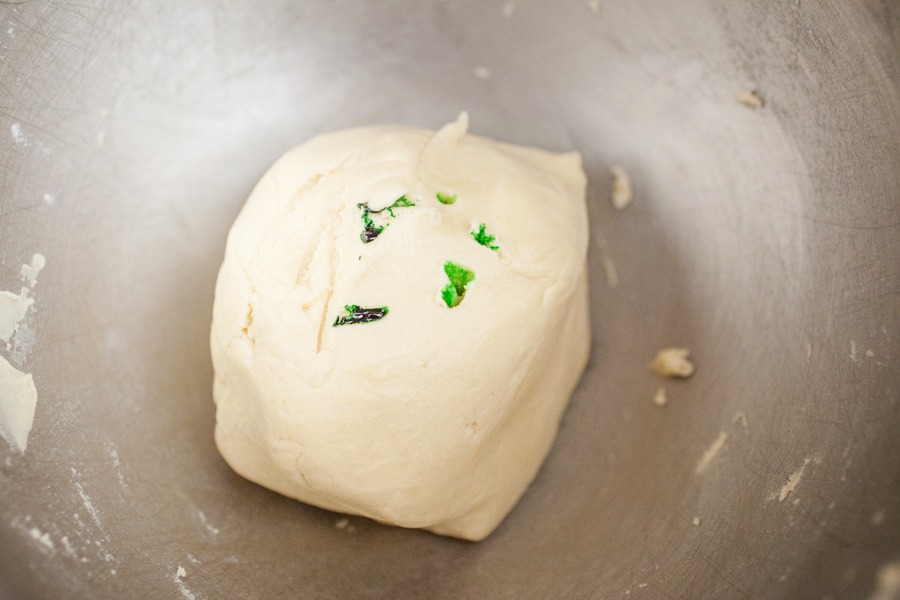 I added brown to darken a color I liked.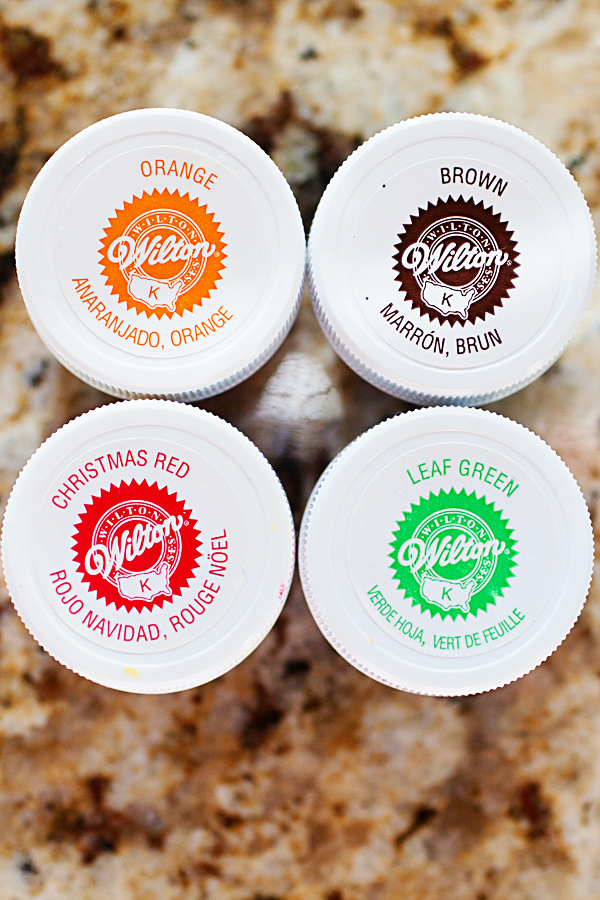 I worked in batches, creating a 3×3 square pattern of alternating colors..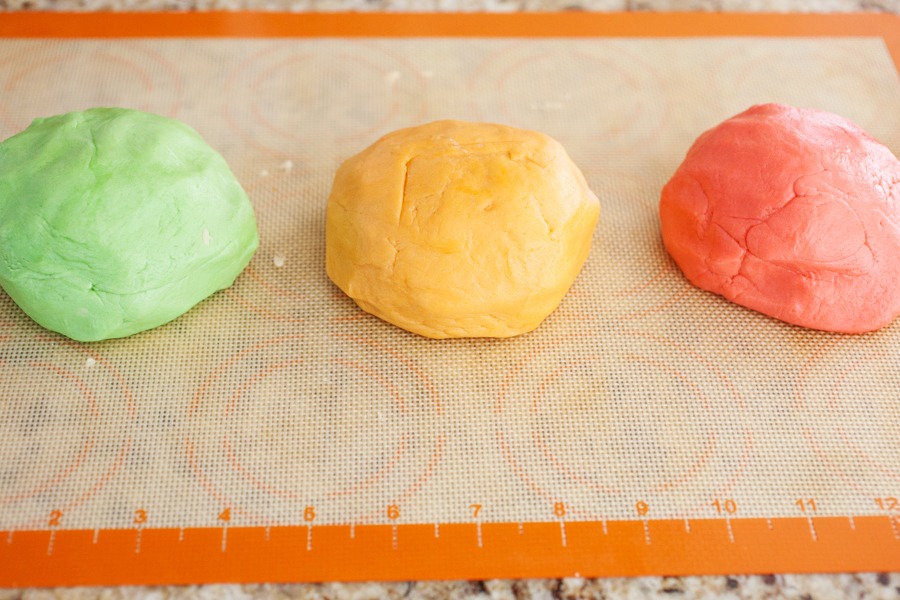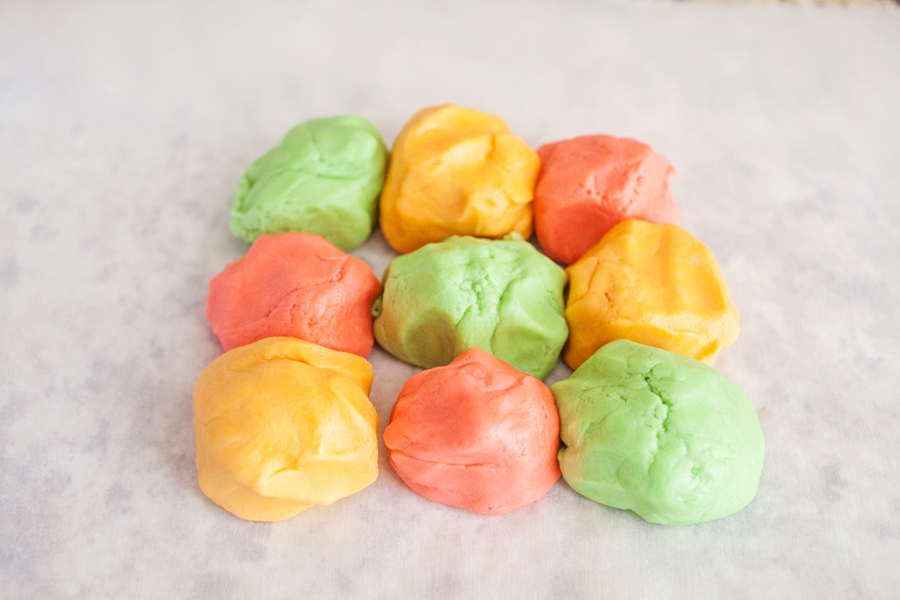 Roll out the dough to about ¼" thick.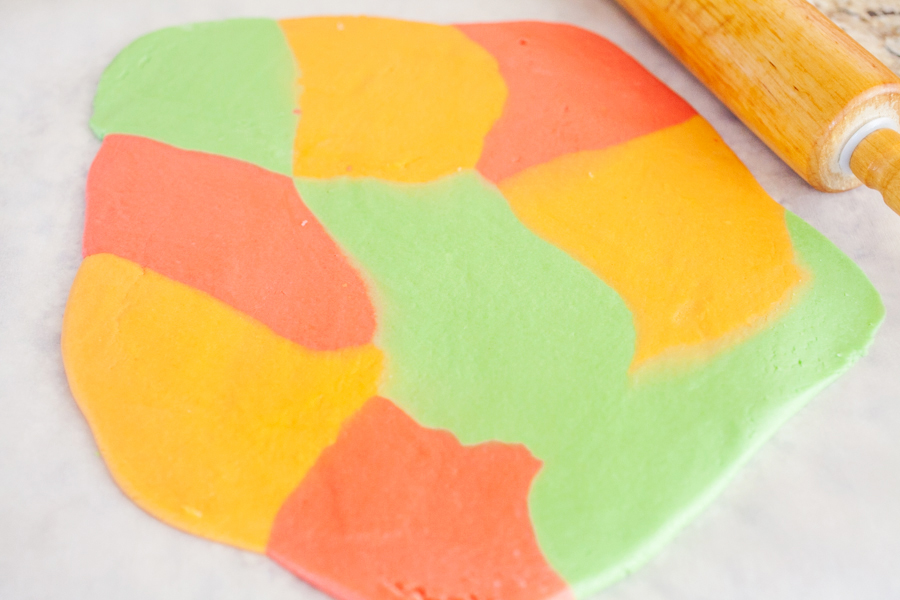 And cut out leaves where the colors intersect and bake away.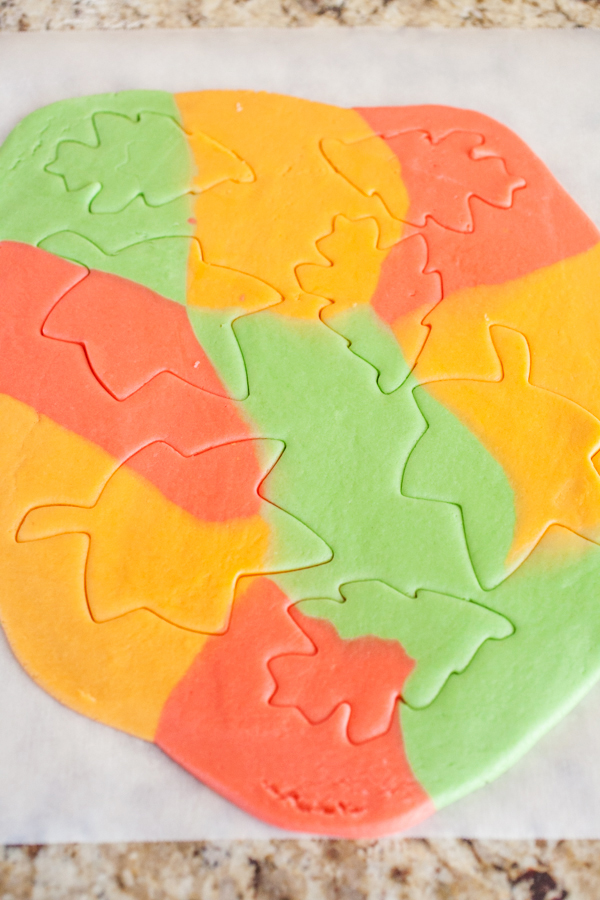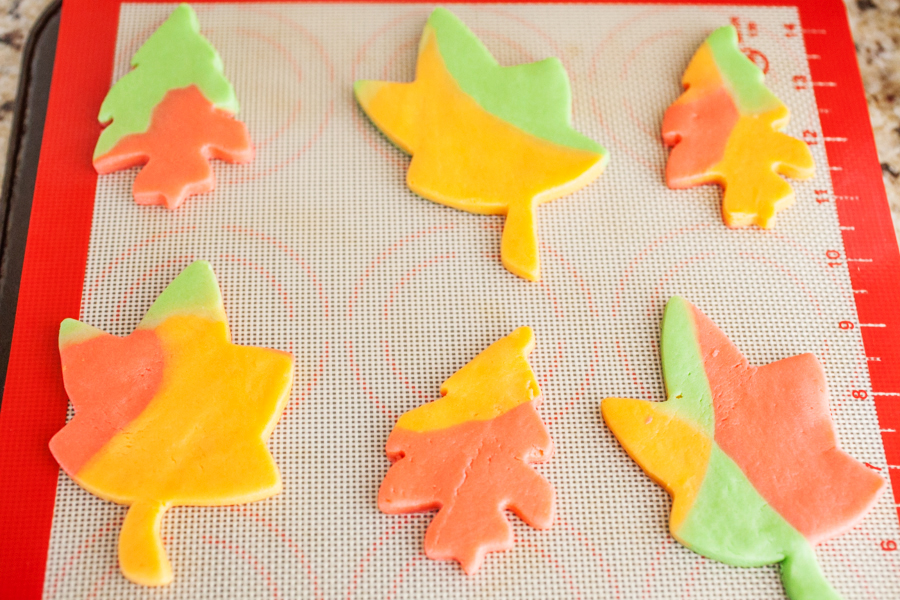 Then, instead of taking the scraps and rolling it into a ball of dough, maintain the sheets and patch them together.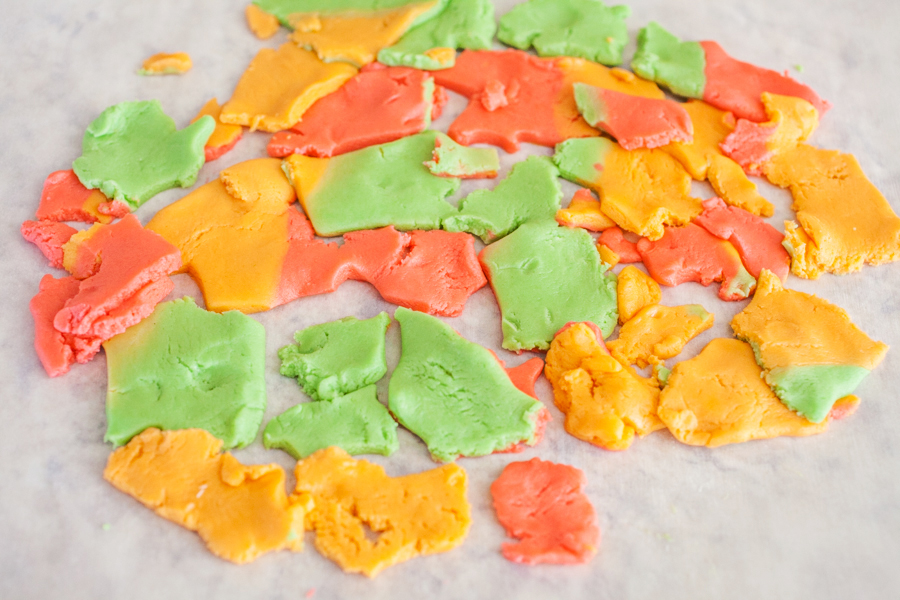 Then, roll it out again, cut and bake.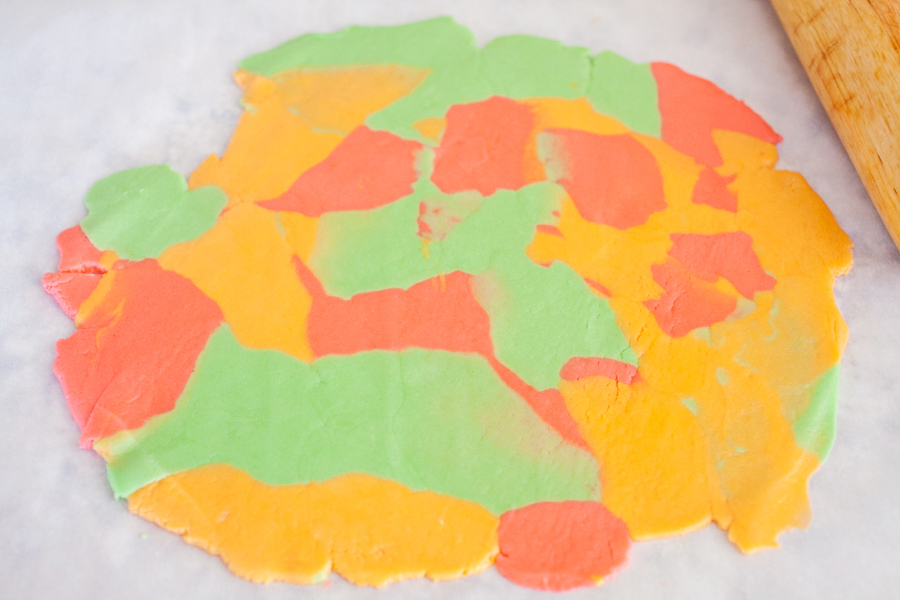 The more times you repeat this, the more natural the patchwork will become.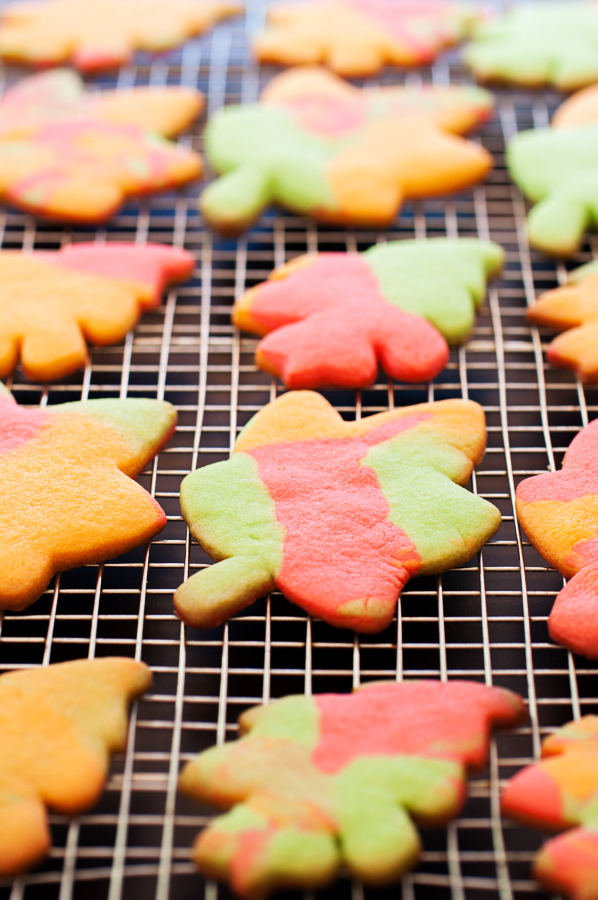 I sent these off with Warren to work and they disappeared in under an hour. Maybe double the recipe?