Pumpkin, apples, and cranberries, these Fall Harvest Snack Bars have all the best flavors of Fall.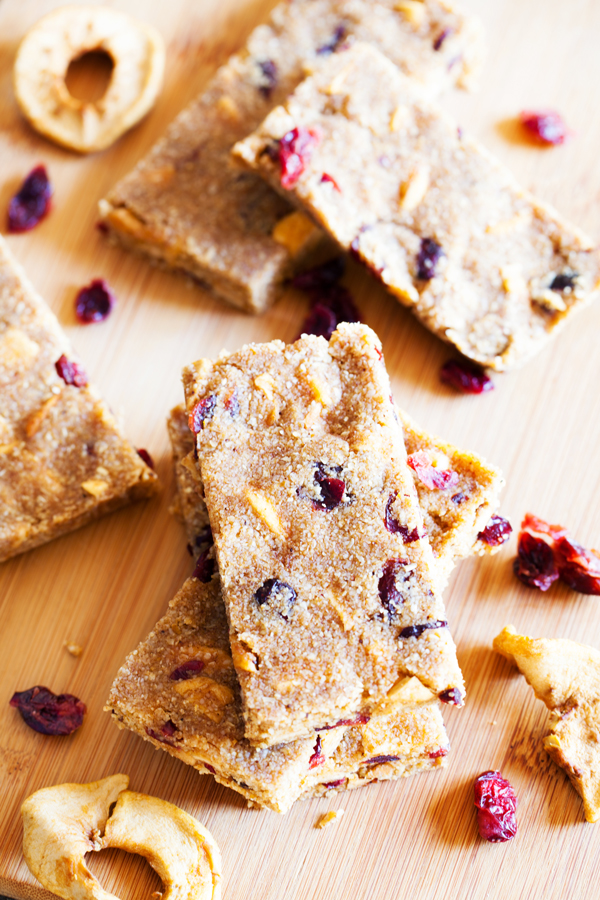 The PKP Way is no stranger to snack bars, wouldn't you say? If you're new to this site, you can see all of them below.
Crunchy Peanut, Almond, and Oat Bars
Coconut Macadamia Nut Almond Snack Bars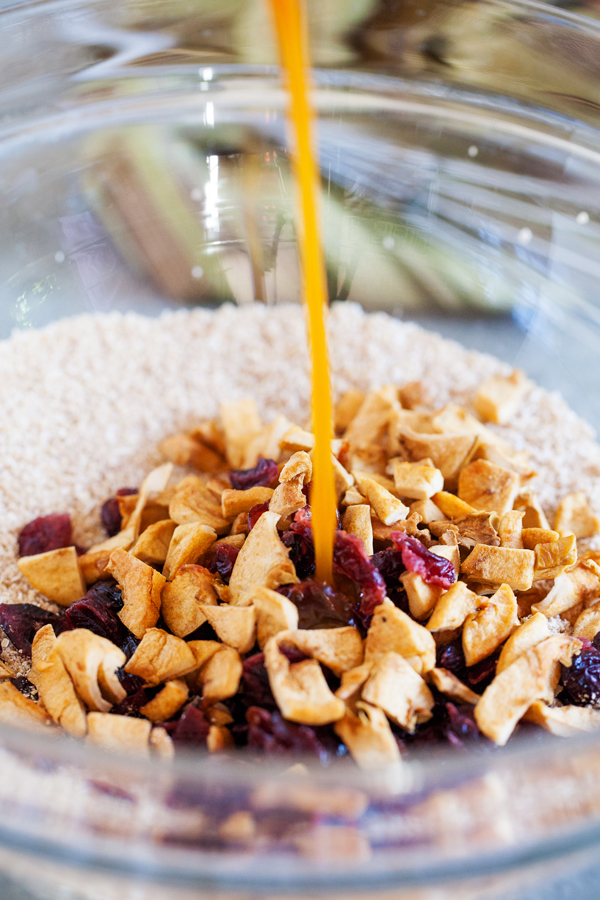 After posting the Inside-Out Pumpkin Muffins recipe and the Ultimate Pumpkin Cheesecake recipe, I realized that I didn't have a snack bar with pumpkin. That needed to be fixed right away! I racked my brain trying to figure out how best to incorporate the pumpkin flavor into snack bars. I considered pumpkin flavored candies and pumpkin colored sprinkles, but just didn't' feel like they'd be up to par. Until finally, I decided to add REAL pumpkin (duh!).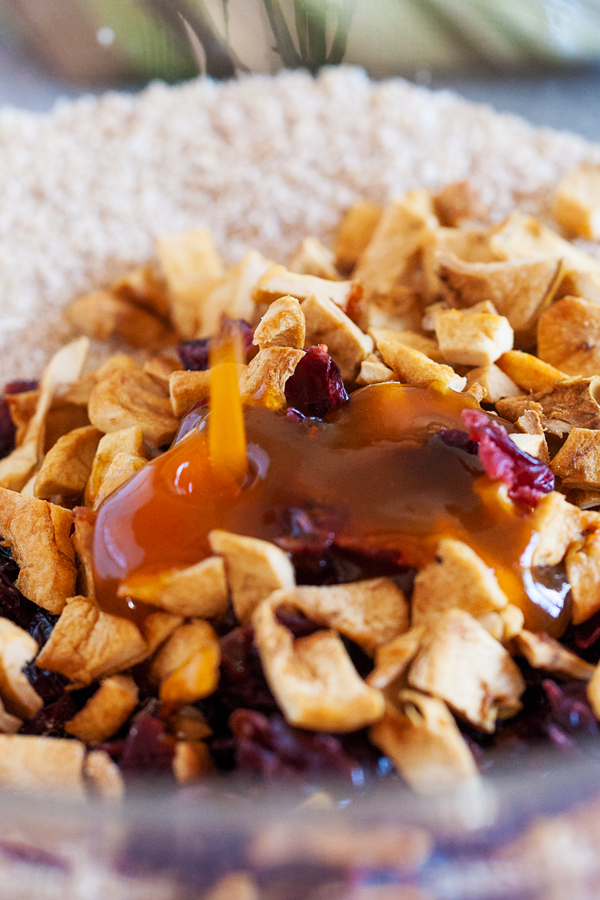 Pumpkin alone still didn't feel enough, so I racked my brain again. Then, as fate would have it, I saw a post on Instagram that posed the question, "Pumpkin or Apple? Which is your favorite fall ingredient?", to which I responded, BOTH! Why choose when you can have it all and then some? :D And so became these Fall Harvest Snack Bars. They have pumpkin AND apples AND cranberries. Perfect for people like me who don't like to choose a favorite fall ingredient :D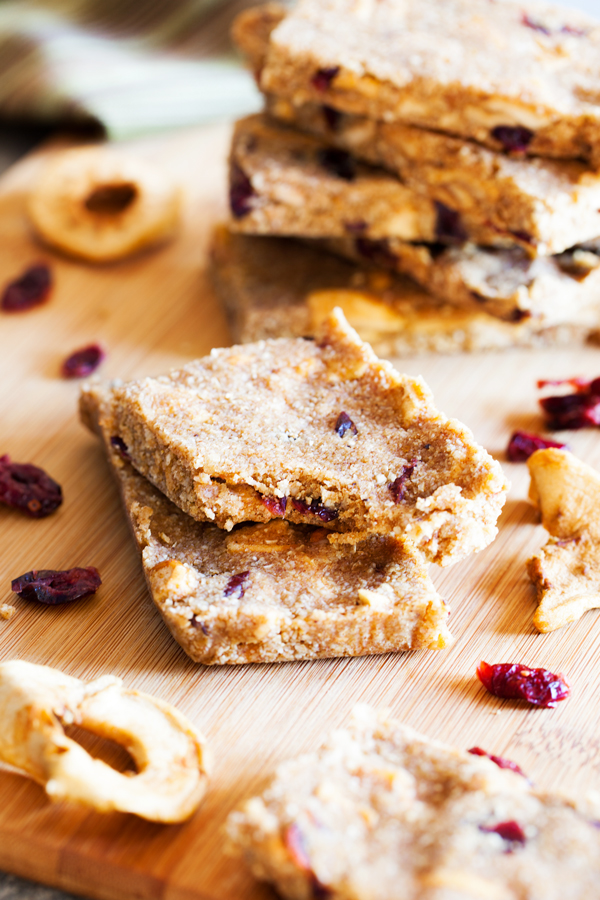 The flavor profile is tart, sweet, and tangy. And the pieces of apples and cranberries make for a chewy and interesting bite. But I have to say, what I LOVE about these Fall Harvest Snack Bars the most, is how soft and chewy the bar itself is. The bar has more moisture than my usual snack bars because of the pumpkin puree. Because of the added moisture, the snack bars are reminiscent of a thick fruit leather or those energy bites that are blowing up the interwebs right now, to me anyway.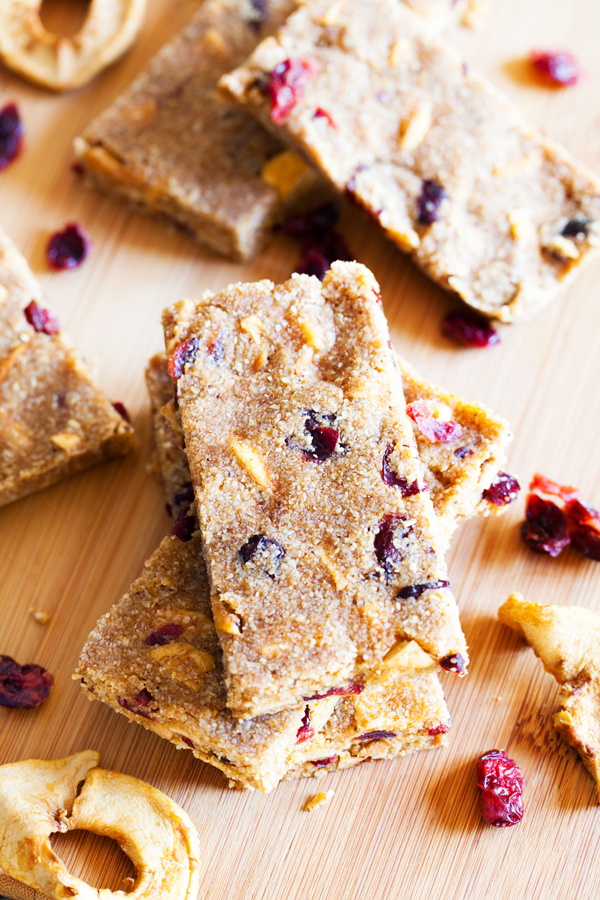 Similar to my Caramel Apple Pie Snack Bars, no refrigeration is required, which is a huge plus for my cold-sensitive teeth :) Leave them on the counter and grab them as you head out the door! So yummy!
I think I will be making these weekly for the rest of the year.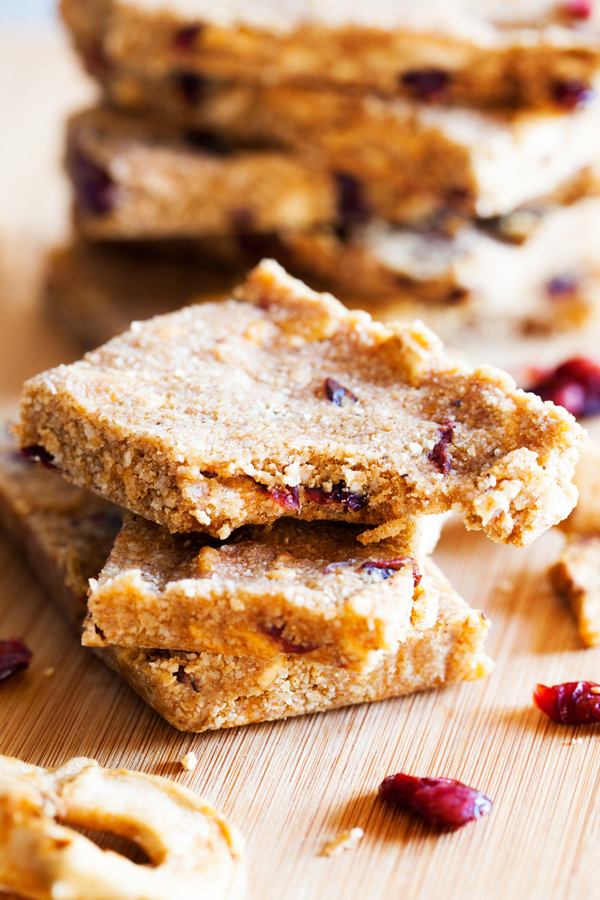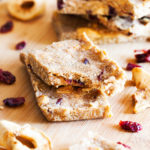 Fall Harvest Snack Bars
Yields 8 bars
Calories per Serving
:
246
kcal
Ingredients
¾

cup

almond meal plus ⅛ cup for sprinkling

1

cup

dried oats, toasted**

1 ½

teaspoon

pumpkin pie spice

½

cup

dried cranberries

½

cup

dried apples, chopped into ½-inch pieces

2

tablespoons

pumpkin puree

⅓

cup

honey

1

teaspoon

vanilla extract
Instructions
Preheat the oven to 300°F and line a 8-inch baking dish with a sling made from parchment paper*. Spread ⅛ cup of almond meal evenly over the sling.

Grind the oats in a food processor or blender until fine. Pour into a large bowl and add the remaining ¾ cup almond meal, along with the pumpkin pie spice, cranberries, and apples. Stir and set aside.

In a small bowl, whisk together the pumpkin puree, honey, and vanilla extract and pour over the oat mixture. Stir to until a cohesive dough forms.

Transfer into the prepared baking dish and tightly pack the mixture down in the baking dish with slightly wet hands, creating an even surface.

Bake for 30 minutes. Remove from the oven and allow to cool in the baking dish on a cooling rack for 1 hour.

Gently use the sling to remove from the dish and cut evenly into 8 bars.
Recipe Notes
*I used rolled parchment paper and pulled out two pieces, cutting when I reached 8 inches for each piece. I centered one piece of parchment across the baking dish, then rotated the dish 90 degrees and centered the second piece of parchment across the baking dish, so that all four sides are covered.
**Toast in a skillet over medium-low heat until fragrant and golden brown.
Storage
Store at room temperature for up to 7 days. Separate each layer using a sheet of parchment paper.