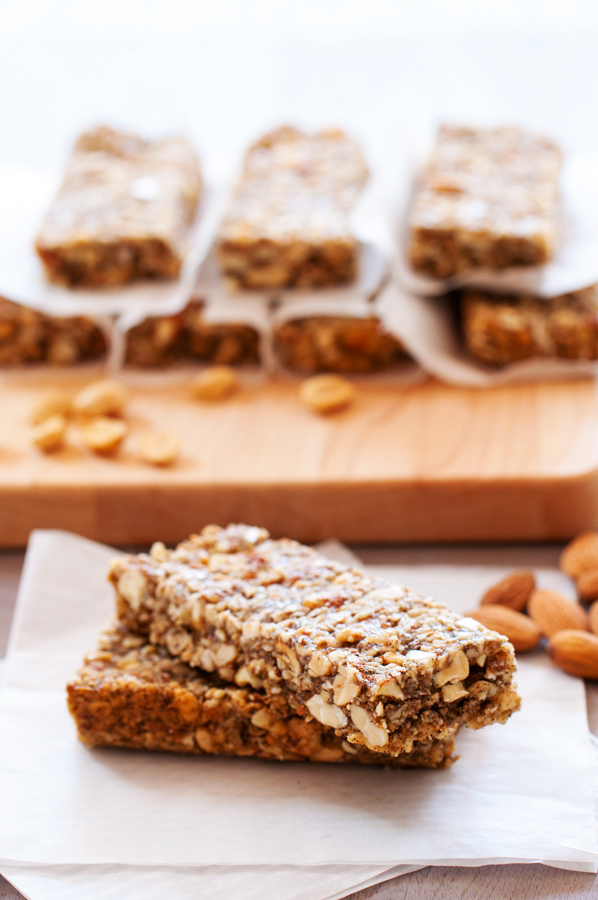 Listen, I've tried my fair share of snack bars in my days, but I have never had any that I actually would want again. Then one day, my dad brought home a box of KIND bars. Reluctantly, I gave one a try and my life was changed. It was so tasty and I actually wanted more! Before I knew it, the entire box was empty. Unfortunately, I do not always have the opportunity to get my hands on a box, so I'm just deprived until I do. Until, Sally from Sally's Baking Addiction came along with her Sally's snack bars. She compared them to KIND bars and I was sold!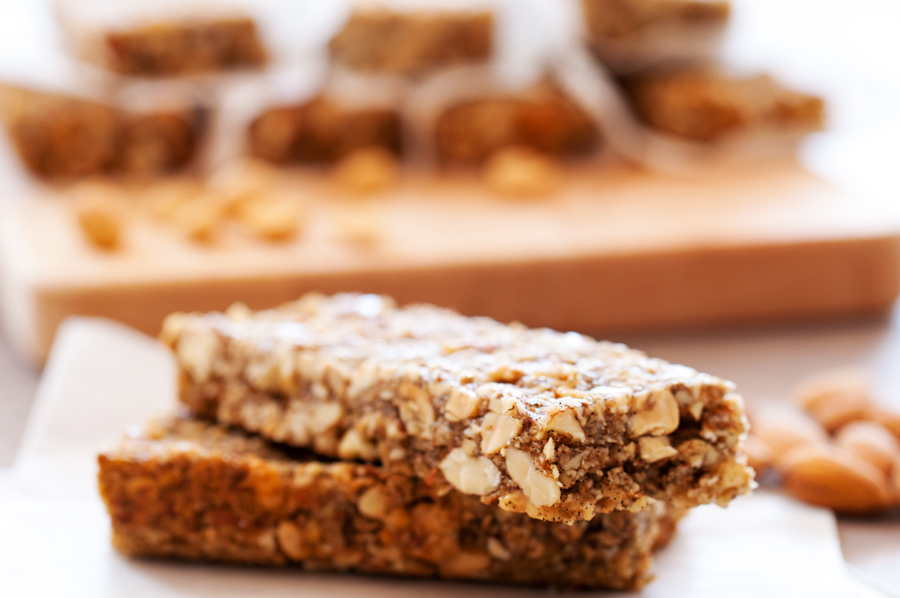 The first batch I made, I followed the recipe to a T. It was delicious and I knew that Sally was on to something! Go Sally! In subsequent batches, I customized to include our favorite ingredients. Ladies and gentlemen, we have a new snack favorite in the house!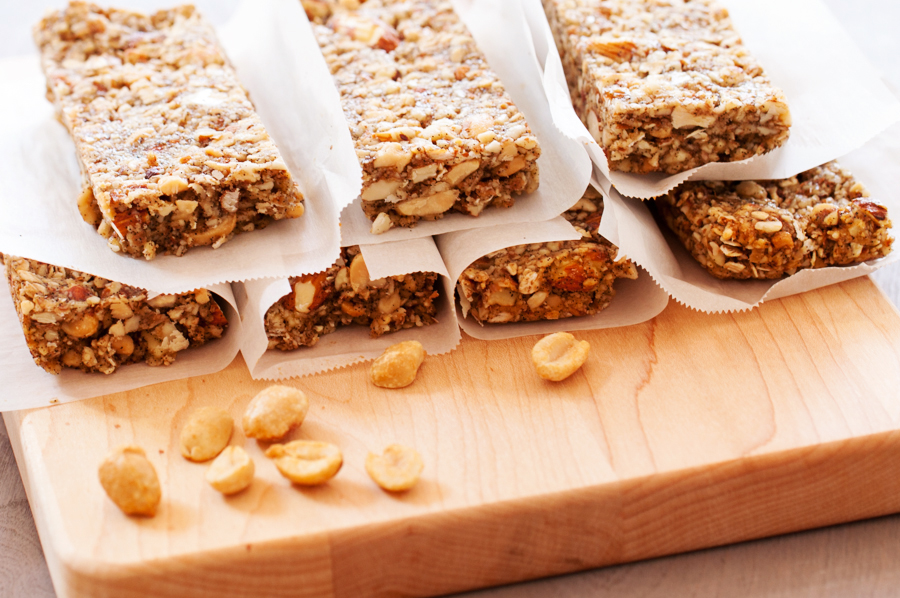 This version is loaded with nutty peanuts, crunchy almonds, and healthy oats. It's crunchy, chewy, peanut-ty, and oh so satisfying. I'll have them with a cup of coffee and boom, breakfast is done! Get this, no less than two bars are packed in Warren's lunch bag every day and the bag comes home empty! The bars are so easy to make and have easily been added to our weekend routine to supply the upcoming week.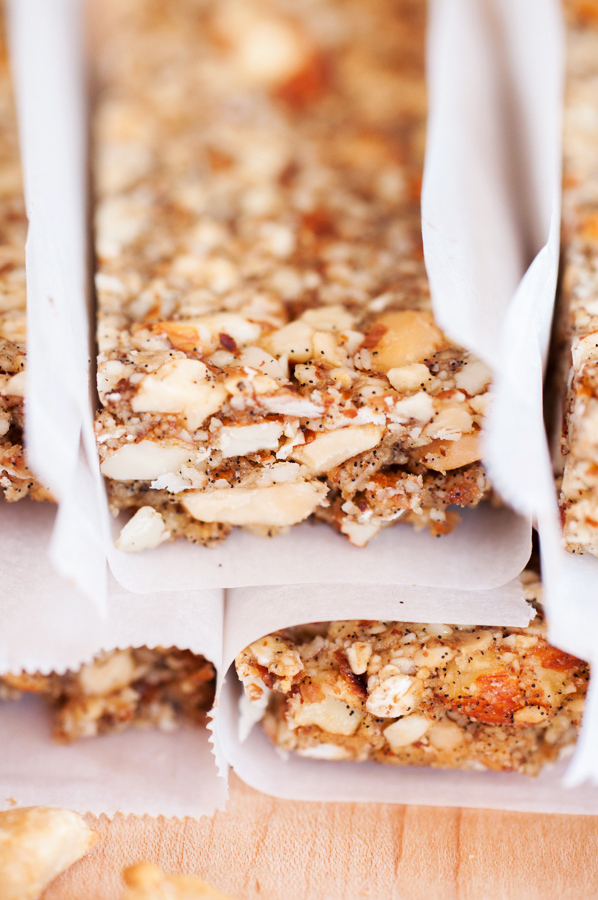 If you love KIND bars as much as I do, you're going to love these!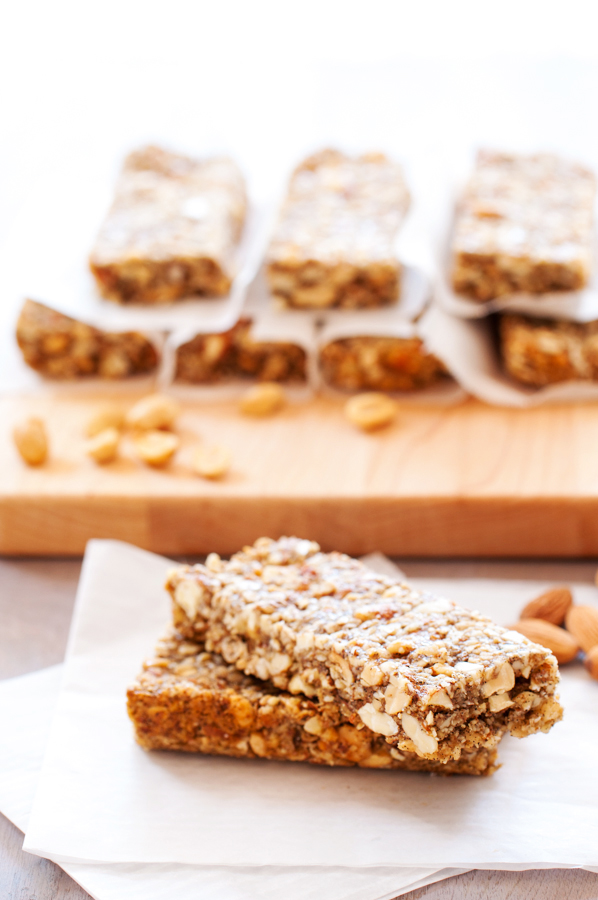 Whisk together honey, vanilla extract, almond meal, salt, vanilla beans (I used these, but they're no longer available. Here's a similar product.), and peanut butter.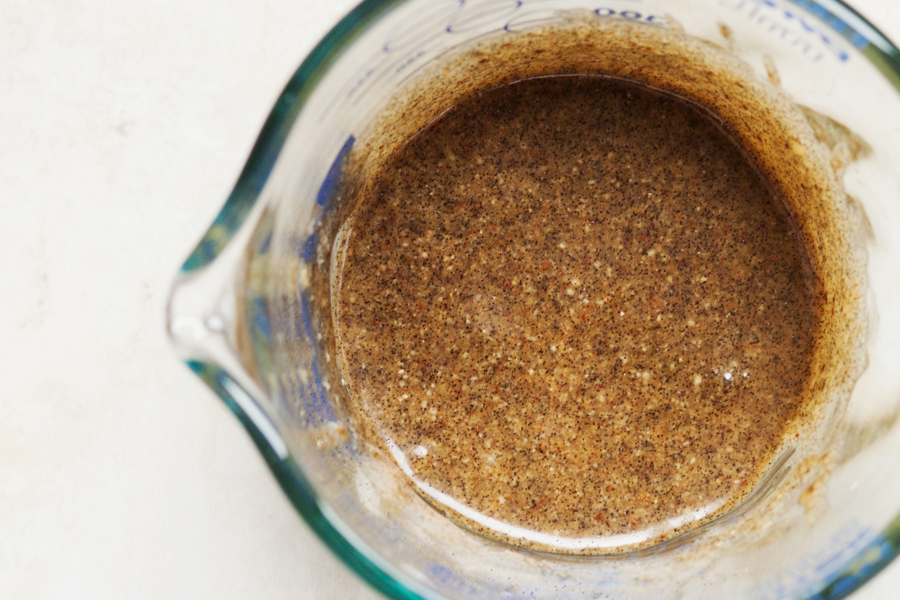 If you don't have almond meal on hand, just finely process sliced or whole almonds in a food processor, spice or coffee grinder.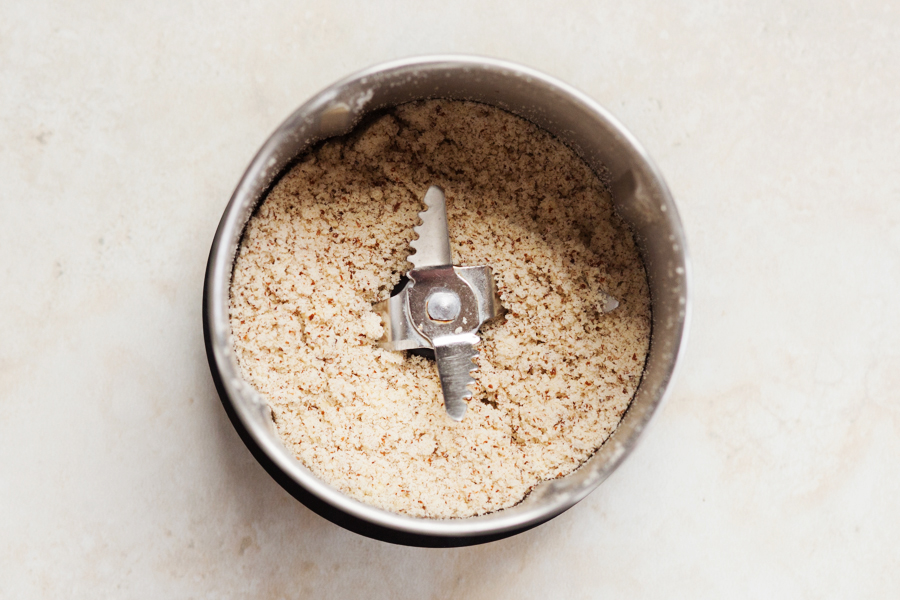 Next, combine roughly chopped peanuts, whole almonds, and uncooked oats.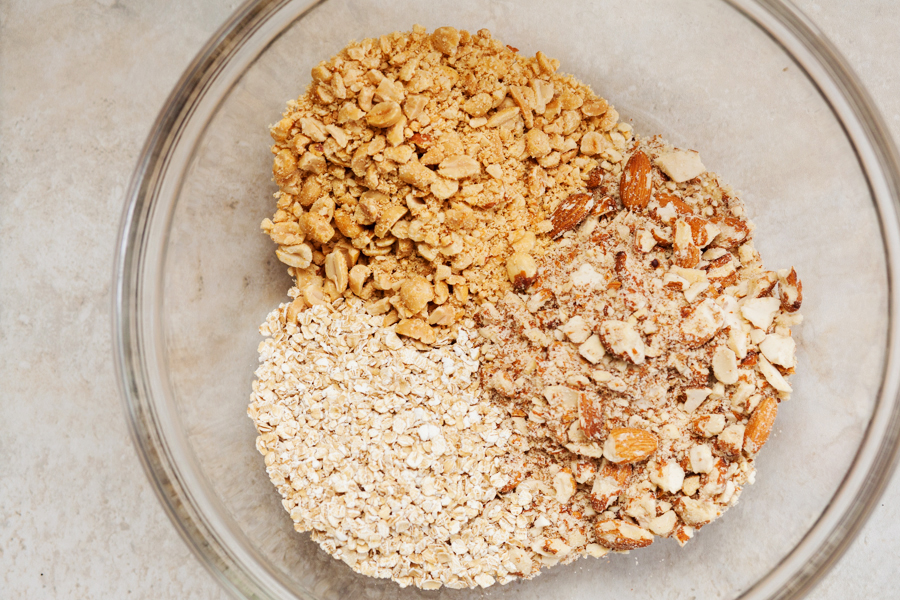 Pour the honey mixture over the peanut mixture and stir until combined.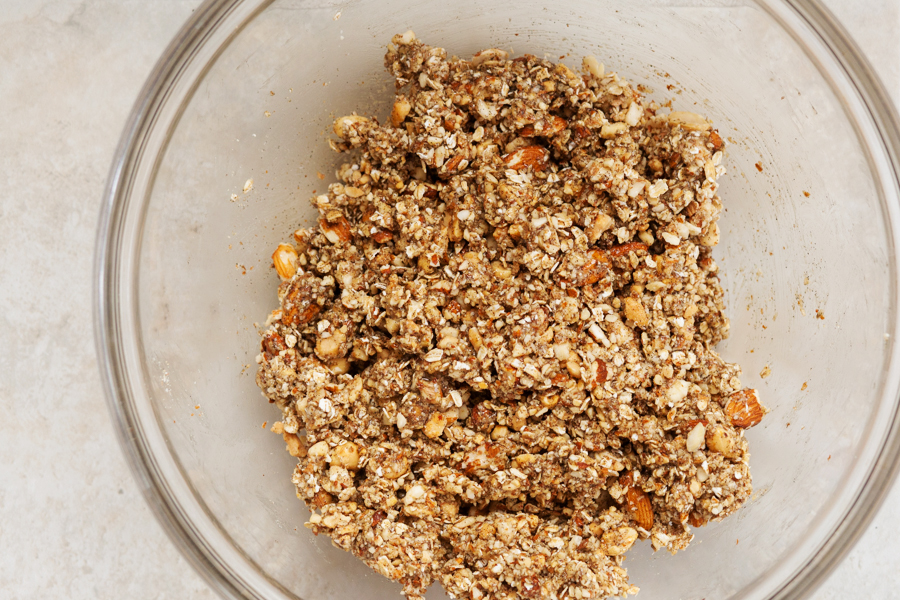 Transfer to a square baking dish fitted with a parchment sling and pat down to even out the surface and pack the mixture together real tight.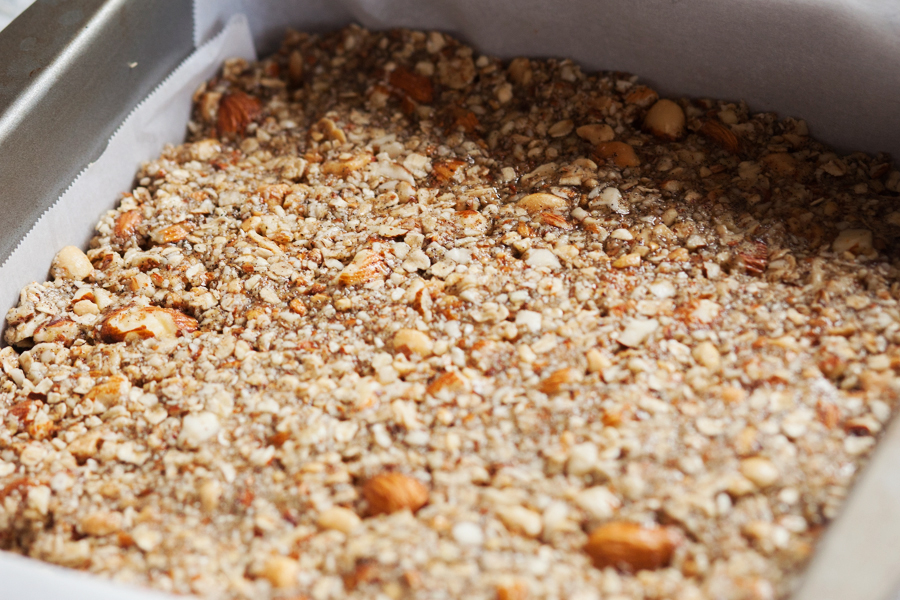 Then, bake for 20 minutes and cool on a cooling rack for 1 hour. Then, chill in the refrigerator for another hour.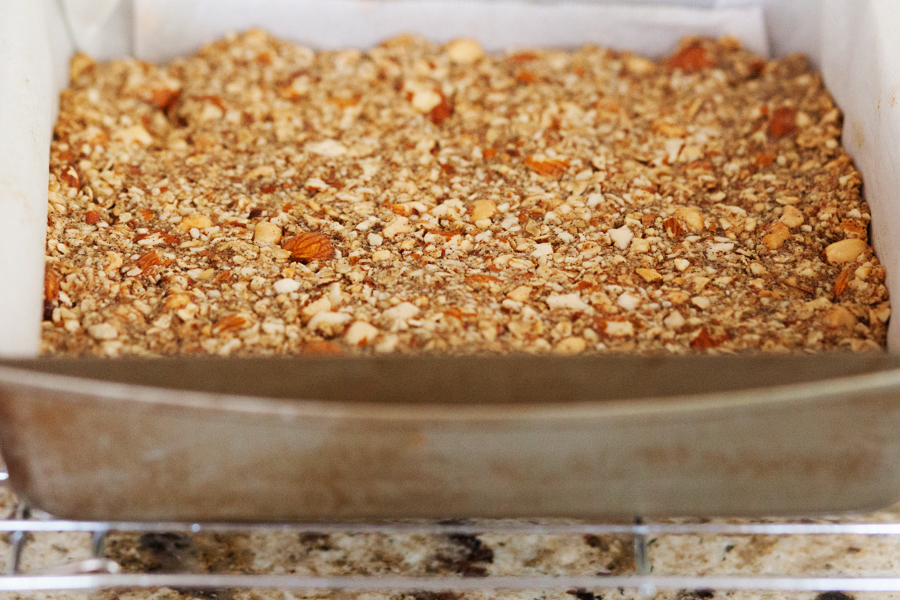 Remove from the pan using the sling and cut evenly into bars.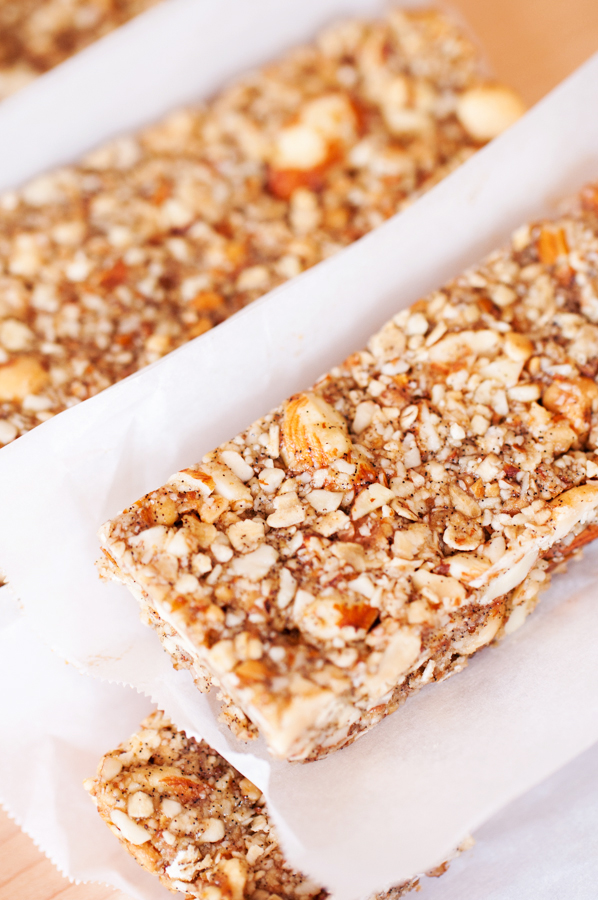 Get a load of those specks of vanilla! Enjoy, all!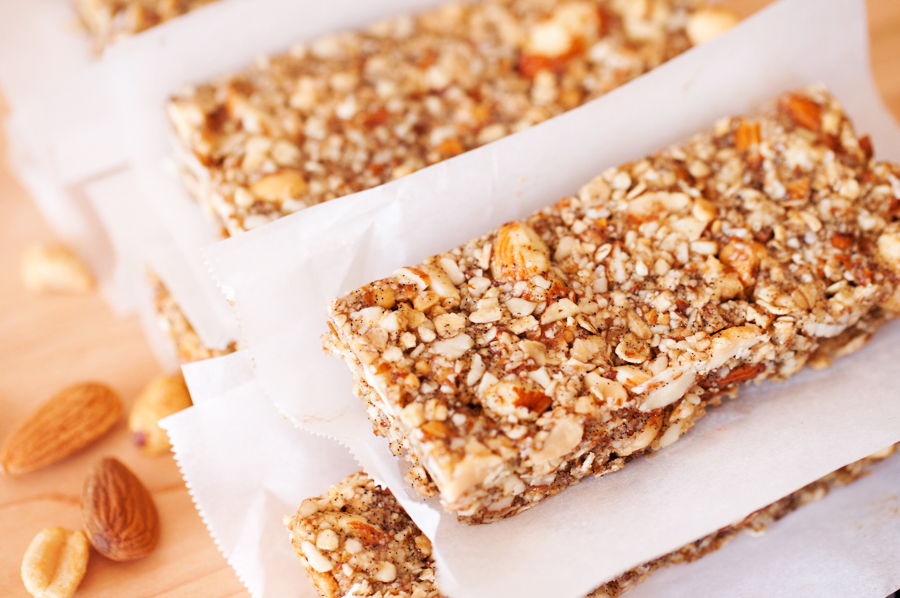 Inspired by Sally's Baking Addiction.