Authentic crab fried rice. Easy, delicious, and faster than picking up take-out!
Despite the fact that my parents have a Thai restaurant, I know very little about Thai cooking. Growing up, we would either have dinner at the restaurant or bring food home from the restaurant. I suppose that's the reason why I don't know more about Thai recipes. I only made an effort to learn how to make and bake dishes that my parents didn't know how to make.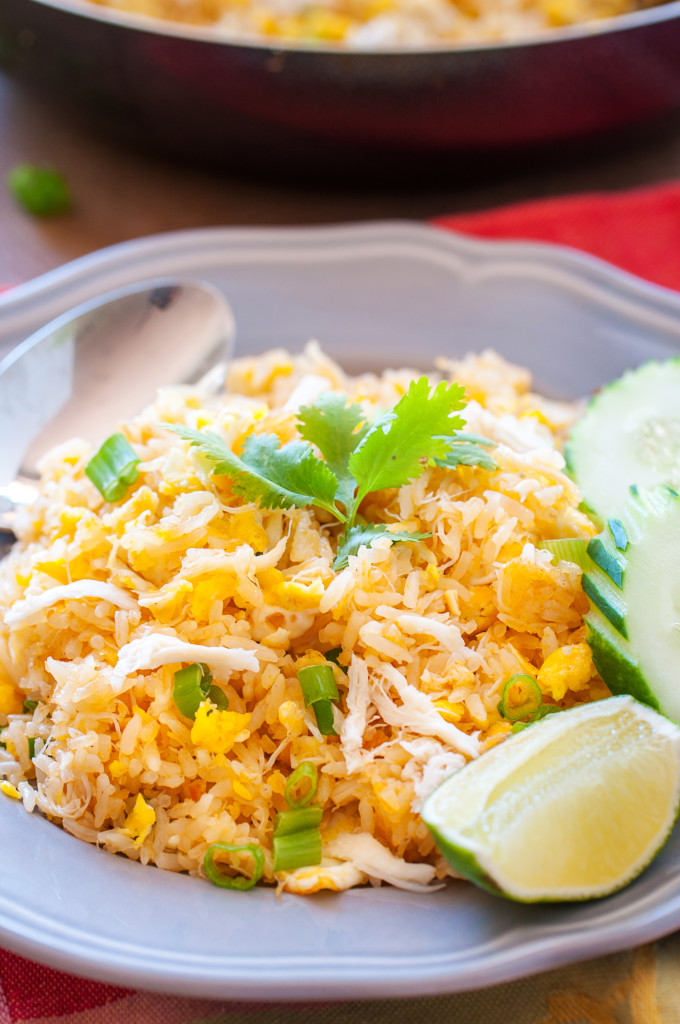 That's all about to change. I have plans to use the resources I have (aka The Original PK aka my mother) to learn more about Thai cooking so that I'll have a "family recipe box" to pass down to future KP generations. And I have plans to share all that I learn here on The PKP Way!
And so I bring you Crab Fried Rice. Fried rice is Asian comfort food. It's quick to throw together and every family, restaurant, and country has their own version. This is the version I grew up with and the version that's served at the restaurant.
The texture of the rice can either make or break the dish. Gummy and starchy rice can ruin fried rice, even if it's a great recipe! You want each rice grain to be their own separate entity. They should not stick to one another. To achieve this, use old rice (about 1 day old)! Day old rice is drier and a little stiffer and any clumping will be minimal. If rice isn't a staple in your dinners, you'll have to plan ahead. But, if rice makes a regular appearance in your meals, simply make more than usual and use the leftovers for fried rice the next day!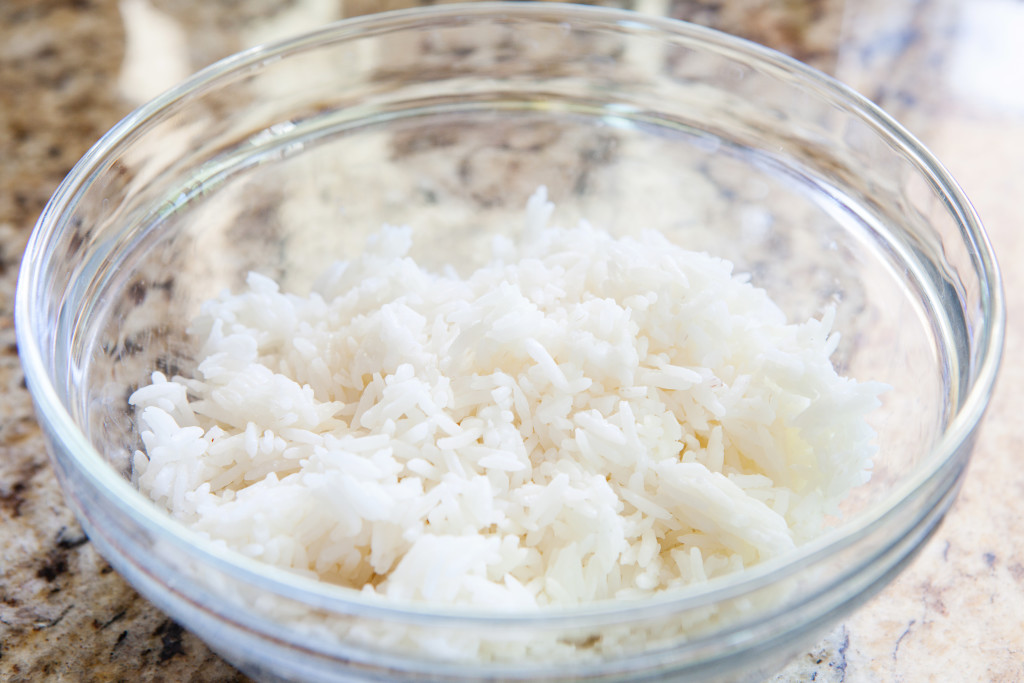 I used super lump crab meat from Chicken of the Sea, which I found at my local Costco. It's a great hybrid (in taste and price) between canned crab and fresh crab.
Wanna know the secret to truly incredible Crab Fried Rice? Crab paste with soya bean oil gives crab fried rice the iconic umami flavor. You can find it at your local Asian market, but if you don't easily have access to one, find it online. You could leave it out altogether, but just know that it's going to taste a little different than what you'd be served at a restaurant.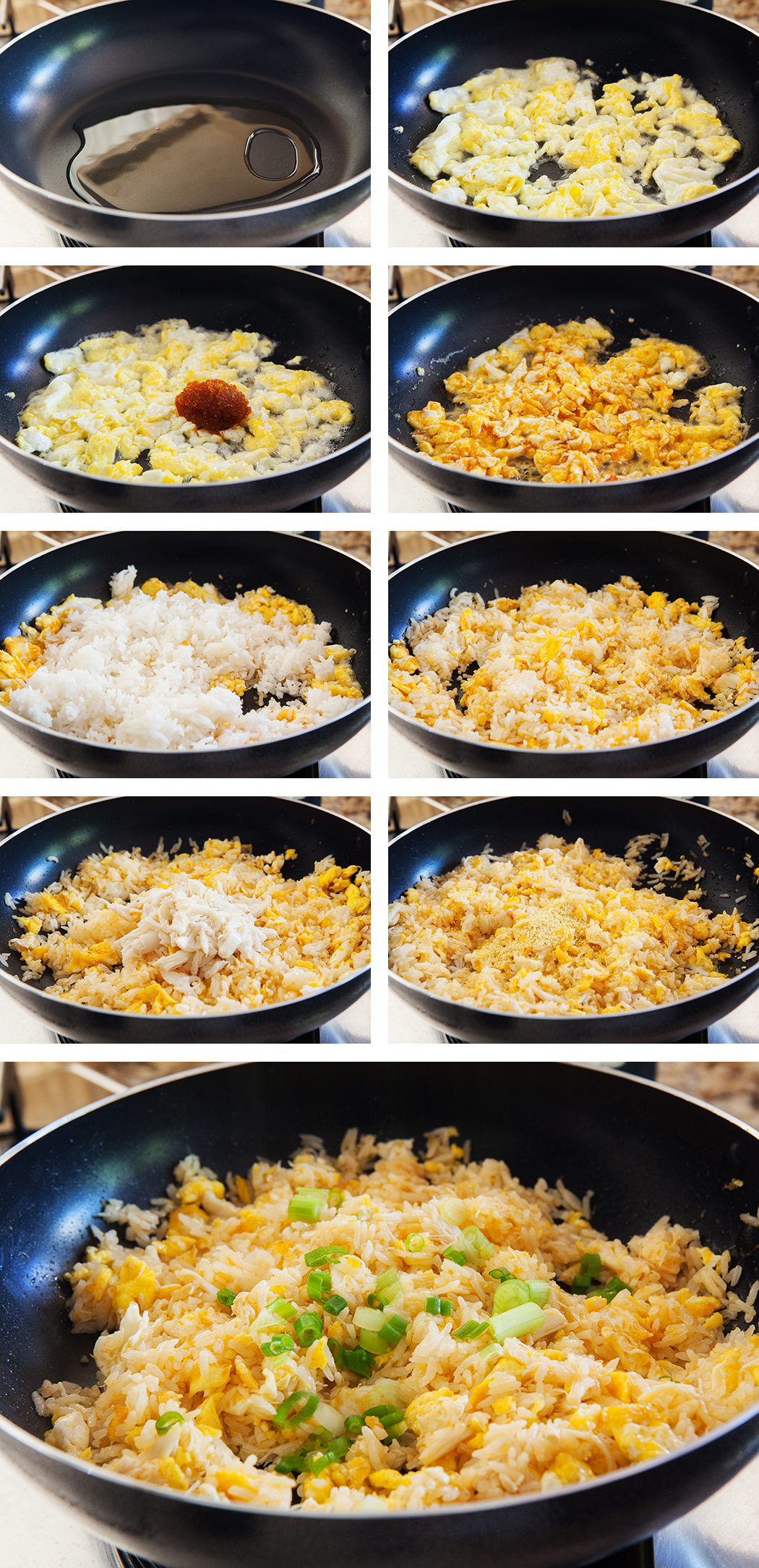 Other ingredients that you'll need and should easily be able to find in the Asian aisle at your grocery store are fish sauce and granulated chicken flavored boullion.
Make sure to check out the video below to see just how easy it is to make Crab Fried Rice!
Note: This page contains affiliate links that help make The PKP Way possible. Should you choose to purchase anything via those links, I will receive a small commission paid by Amazon, not you.