Don't waste that extra sourdough starter. Use them to make these Coconut Almond Sourdough Starter Muffins!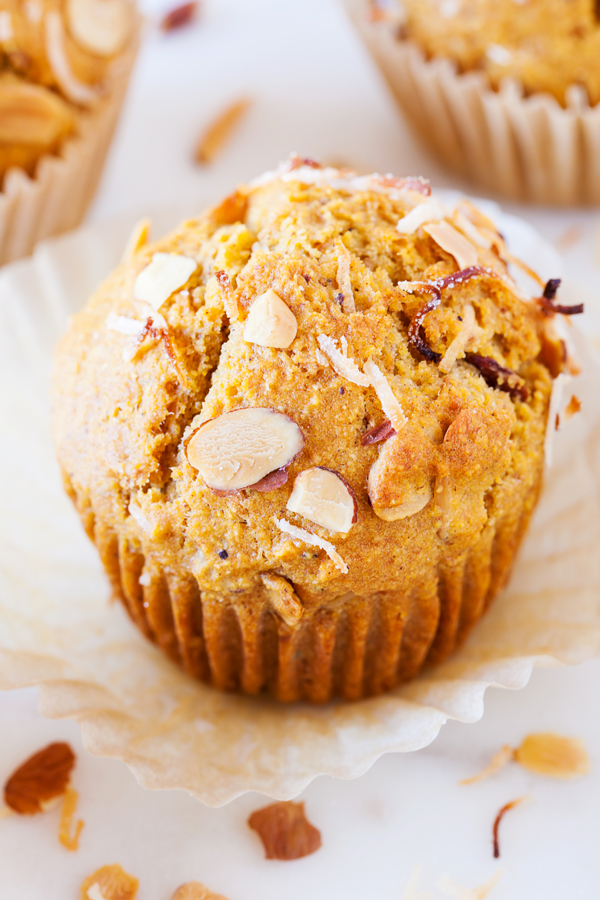 Now that you've made your sourdough bread, you still have your starter that you will be maintaining. Before "feeding" your starter, you will need to discard a little bit so that the remaining yeast doesn't have a lot of competition with the fresh "food". Rather than waste that precious starter, why not make something with it?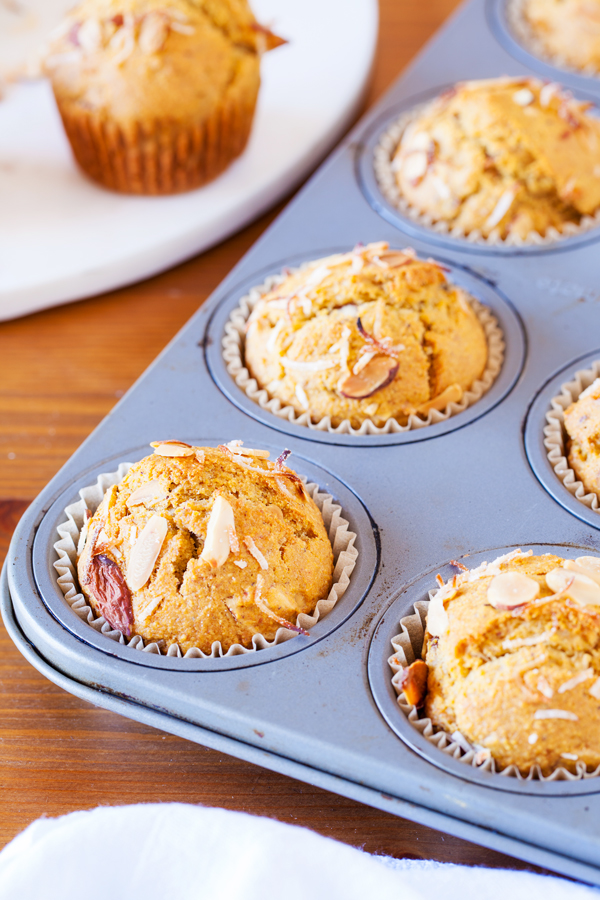 Today's recipe lets you put that starter to good use in these Coconut Almond Sourdough Starter Muffins. Before you knock it, the muffins don't taste like sourdough. The starter simply makes for moist muffins in an otherwise dry and crumbly muffin.
These Coconut Almond Sourdough Starter Muffins are full of crunchy almonds, sweetened coconut, and cornmeal, which adds a nice bulk and even more texture. This is one of those muffins that doesn't leave you feeling hungry.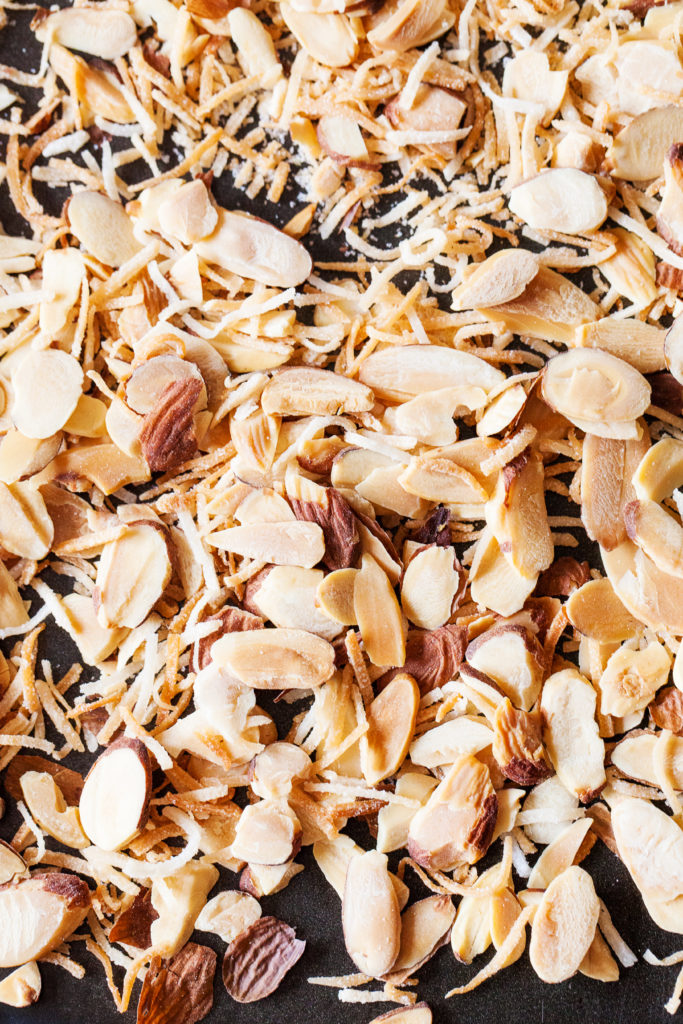 Not an almond fan or a coconut fan? This can be your go-to muffin base recipe, where you simply swap out the coconut and almonds for some other mix-ins. Like berries, or chocolate chips, or pistachios!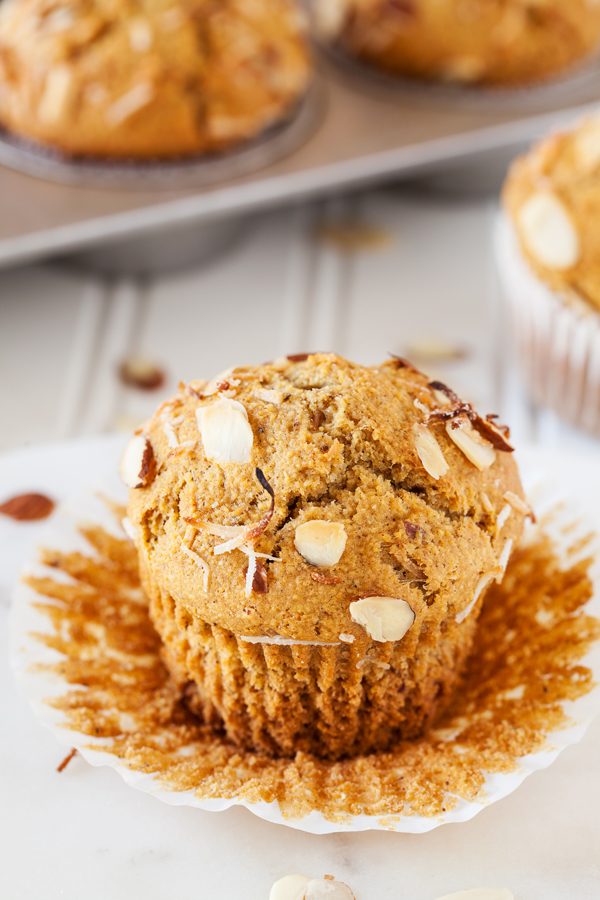 I know we're in the middle of summer, but these Coconut Almond Sourdough Starter Muffins would make for a great Fall weekend breakfast treat. If you're thinking that far ahead (because I'm over this heat already).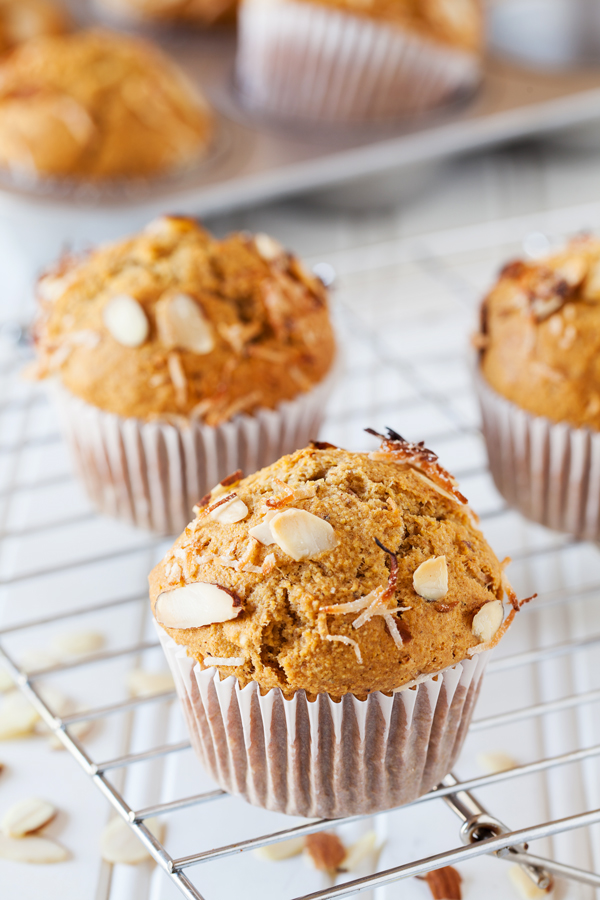 Coconut Almond Sourdough Starter Muffins
Yields 10 standard muffins
Printer Friendly
Ingredients
1 cup (4 ¼ ounces) all-purpose flour
1 cup (4 7/8 ounces) yellow cornmeal
1 teaspoon baking soda
⅛ teaspoon salt
1 ½ teaspoons ground cinnamon
1 cup (8 ounces) sourdough starter (Don't have one? Simply combine these ingredients the night before* and use 1 cup)
¼ cup (2 ounces) milk, room temperature
1 large egg, room temperature
¼ cup (2 ounces) unsalted butter, melted
¼ cup (2 ¾ ounces) honey
¼ cup (3 ½ ounces) brown sugar
½ cup shredded sweetened coconut, toasted**
¼ cup sliced almonds, toasted***
Directions
Preheat the oven to 425°F. Line a standard muffin tin with liners.
In a large bowl, whisk together the flour, cornmeal, baking soda, salt, and cinnamon.
In the bowl of a stand mixer fitted with the paddle attachment, stir together the starter, milk, egg, honey, and brown sugar. Add the flour mix in three additions, scraping down the sides as necessary.
Gently stir in the coconut and almonds. Fill each well of the prepared muffin tin ¾ cup full. Bake for 15-18 minutes, or until a toothpick inserted comes out clean.
Notes
*No need to worry about feeding. Alternatively, if you already have a "fed" starter, feel free to use that!
**To toast shredded coconut, spread out 1 layer on a baking sheet and toast in a 350°F oven for 3 minutes. Toss the coconut to expose the second side and bake for another 1-2 minutes, or just until the coconut begin to brown. Watch carefully!
***Toast by spreading 1 layer of almonds in a skillet over medium-low heat until lightly browned and fragrant. Keep the almonds moving with a metal spatula to prevent burning. Flip over on the second side and heat until lightly browned and fragrant.
Inspired by Sift