These Classic Cinnamon Rolls are filled with a cinnamon and sugar filling and topped with a sweet and tangy cream cheese glaze.

What is that special treat in your house that everyone swoons over every time you make it? I'll tell you mine – it's these Cinnamon Rolls. It's not the quickest treat to make, but it is pretty simple. So simple in fact, it would be pretty easy to whip up a batch every week. Why don't I? Because I like keeping them categorized as a treat. If I made them every week, they would be classified as a regular occurrence and there's nothing regular about these Cinnamon Rolls.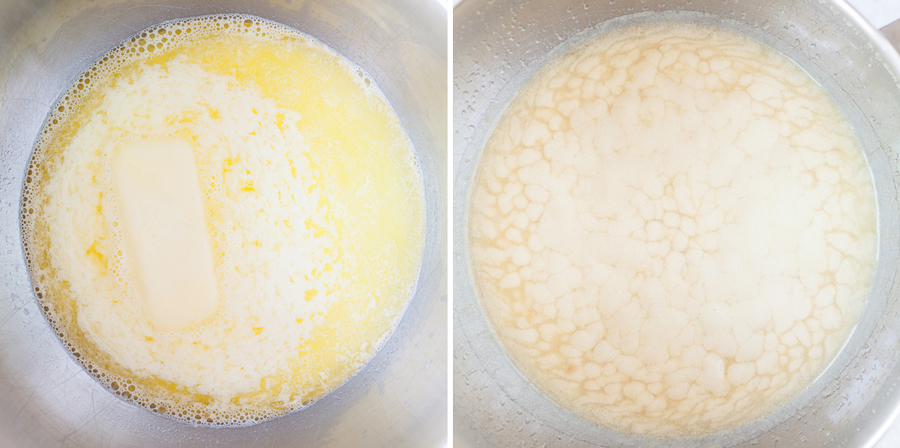 The dough does have yeast and requires two rises, but it is so easy to handle. Not sticky at all (I didn't even have to flour my surface) and stays where you put it! Those are the best doughs.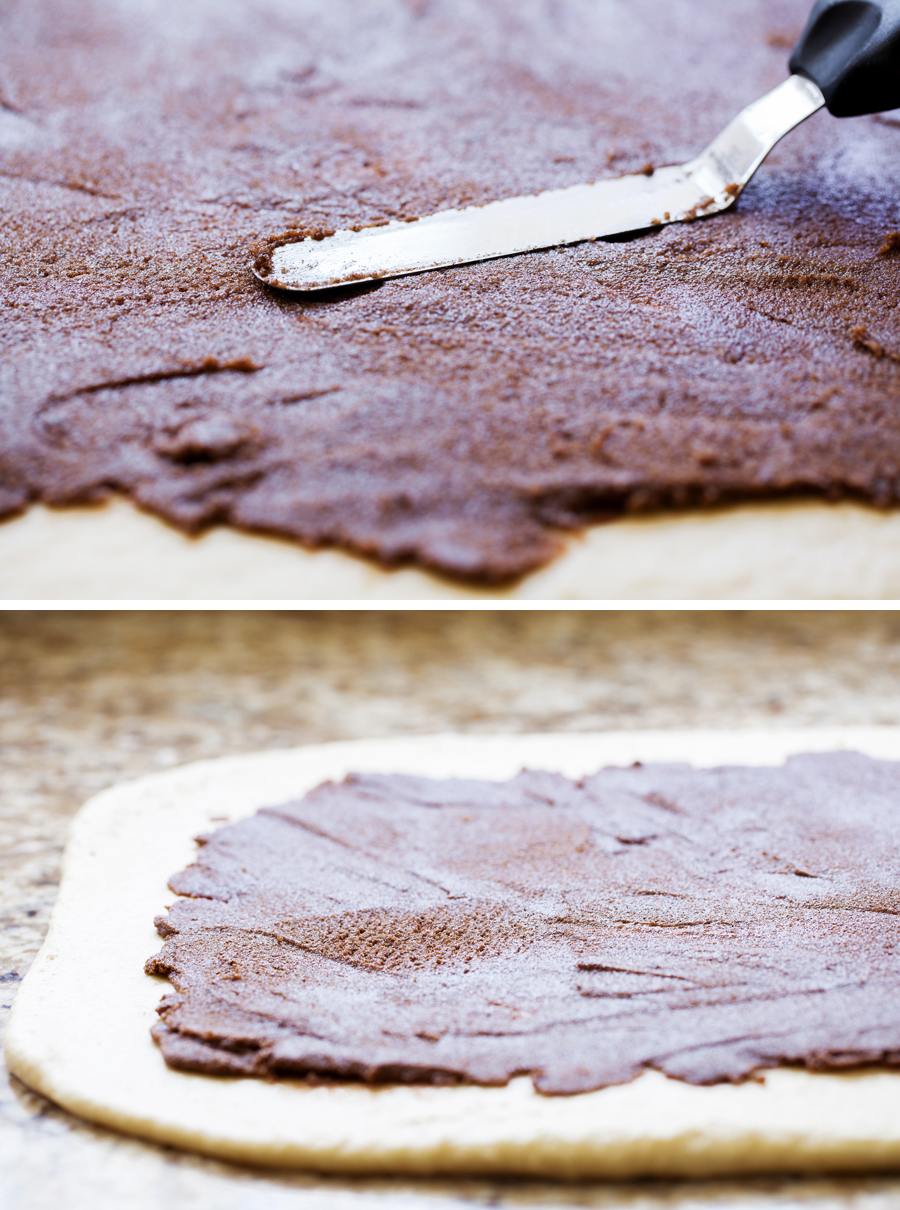 Once the dough is rolled out, it gets spread with an incredible mixture of butter, brown sugar, cinnamon, and nutmeg. Seriously, how can you go wrong with that?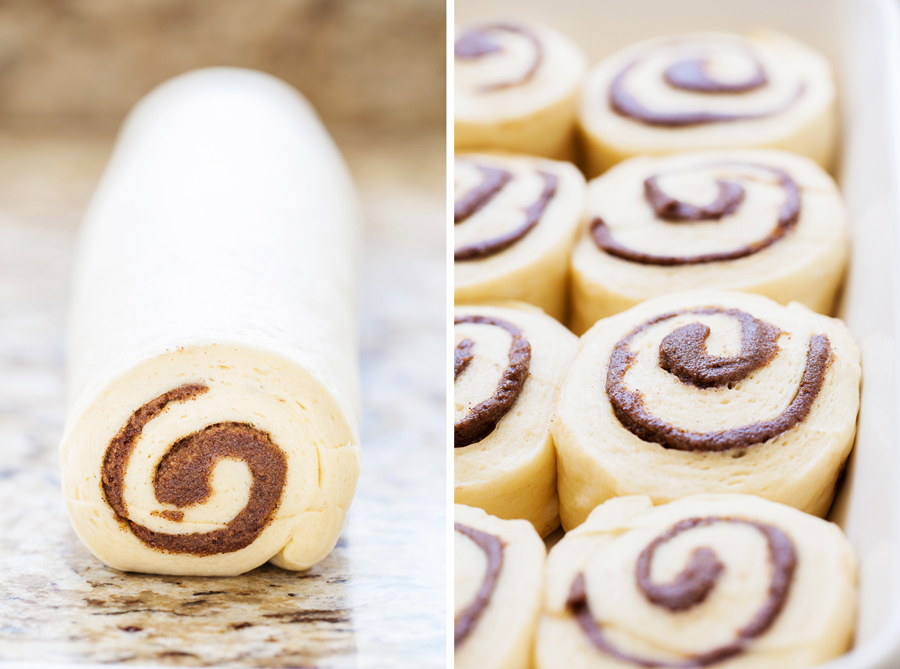 After baking, a thick, sweet, and tangy glaze gets spread on while it's hot…twice! Spreading the cream cheese glaze on while hot allows the first layer to seep into any opening within the rolls and around it. Then, after it's no longer piping hot, but still warm, it gets another treatment. This time, for aesthetic purposes.

These Cinnamon Rolls are so addicting. We enjoy them any chance we get. At breakfast with coffee or after dinner for dessert. Just divine!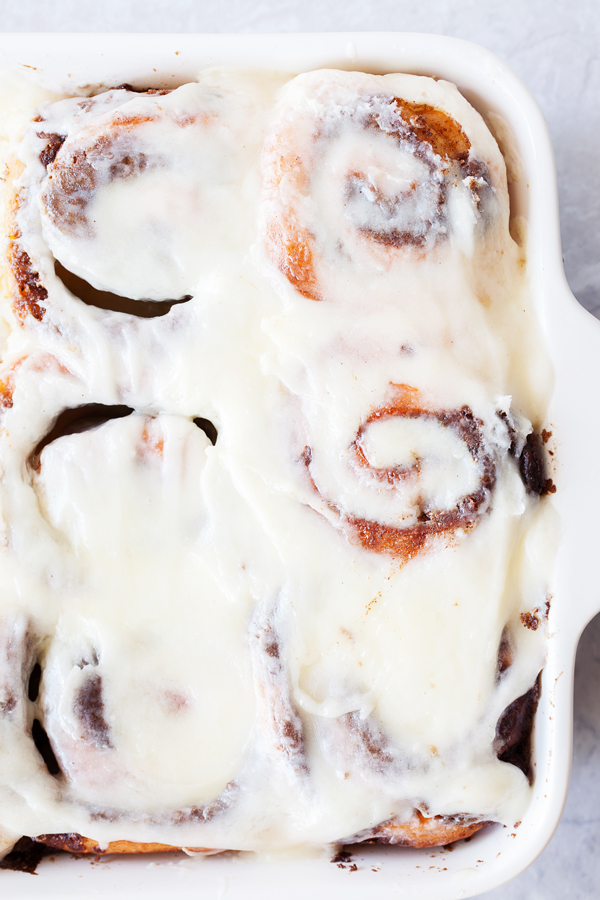 You may also like these Classic Chocolate Chunk Cookies!
Classic Cinnamon Rolls
Yields 12 rolls
Calories per Serving
:
616
kcal
Ingredients
Dough
1

cup

milk, whole or 1%

½

cup

unsalted butter, room temperature

⅓

cup

granulated sugar

4 ½

cups

all-purpose flour

2 ½

teaspoons

dry active yeast

2

large eggs, room temperature

2

teaspoons

sea salt
Filling
1

cup

brown sugar, packed

½

cup

unsalted butter, room temperature

2 ½

tablespoons

ground cinnamon

3/4

teaspoon

ground nutmeg
Glaze
½

cup

cream cheese, room temperature

½

unsalted butter, room temperature

2

teaspoons

vanilla extract

2

cups

powdered sugar, sifted
Instructions
Dough
Heat the milk in a small saucepan over low heat. As soon as the heat begins to boil remove from heat.

Pour the hot milk into the bowl of a stand mixer and add the butter. Swirl to melt the butter and add the sugar. Check the temperature of the milk mixture. It should be between 80°F – 105°If it's too hot, add ½ cup of flour and check the temperature again. Once cool enough, add the yeast. Swirl slightly to wet the yeast and let sit for 10 minutes until bubbles form.

Attach the dough hook to the mixer and turn on low. Add the egg and salt and wait for the hook to break the yolk. Slowly add the flour. Continue kneading until a cohesive and soft dough forms.

Cover loosely with plastic wrap and let rise in a warm* location for 1 ½ hours.

Deflate the dough and form into a log. Fold into thirds and roll flat. Fold into thirds again and roll flat. A rectangle should be forming. Roll the dough into a 16x20-inch rectangle.

Spread on the filling, leaving about a ½ - inch rim uncovered.

Roll the rectangle into a tight log, beginning from the longest edge. Keep the seam side down and cut into 12 equal pieces.

Transfer the dough pieces into a 9x13 baking pan, either cut side up. Leave a little room in between each piece to allow rising room. Loosely cover with plastic and let rise in a warm location for 30 minutes until the dough expands.

While rising, preheat oven to 375°F. Once risen, uncover and bake for 20 – 25 minutes, rotating at about 10 minutes. The rolls are done when the outside edges are golden brown and the centers have risen.

Remove from oven and use a metal spatula to push down any centers that rose too much.

Immediately spread on half of the glaze and allow to seep in.

Let cool for 10 minutes. Spread on the remaining glaze. Serve warm.
Filling
In a small bowl, stir together all the ingredients until well combined.
Glaze
In a large bowl, beat together the cream cheese and butter until smooth. Add the vanilla and beat until combined. Slowly add the powdered sugar and beat until smooth.
Storage
Store in an air tight container at room temperature for up to 5 days.
Adapted from The PKP Way and A Spicy Perspective
Did you like these Classic Cinnamon Rolls? Then you gotta try the Pumpkin version!