A classic Chunky Marinara Sauce made from fresh tomatoes and seasoned with pantry staples!
Follow along with the video!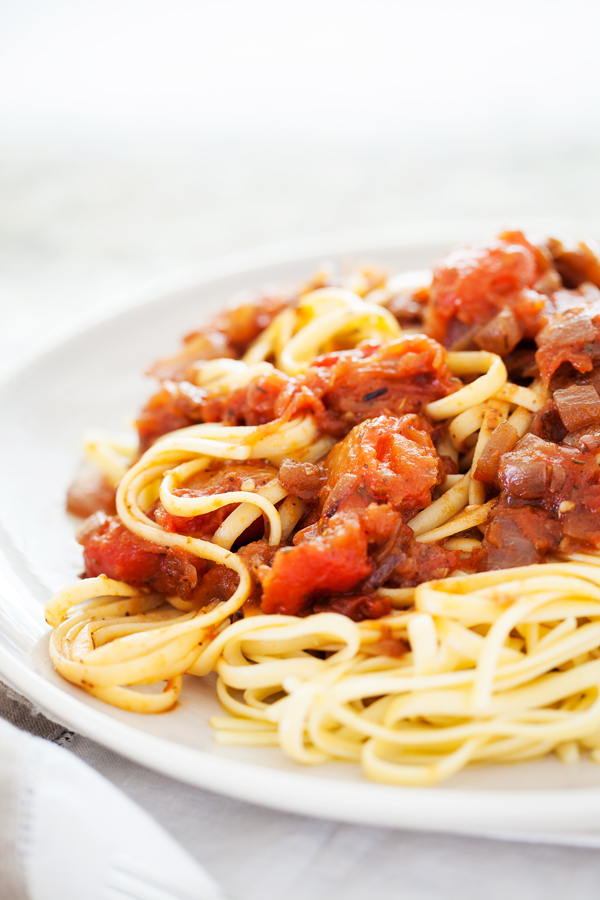 I learned how to make traditional marinara sauce a few years ago. It involved developing the sauce's complex flavors one layer at a time, required adding Italian sausages, and simmering overnight! This is NOT that recipe.
This recipe uses fresh tomatoes and pantry staples like onion, garlic, and oregano. And, it is ready in no time at all. Under an hour, in fact!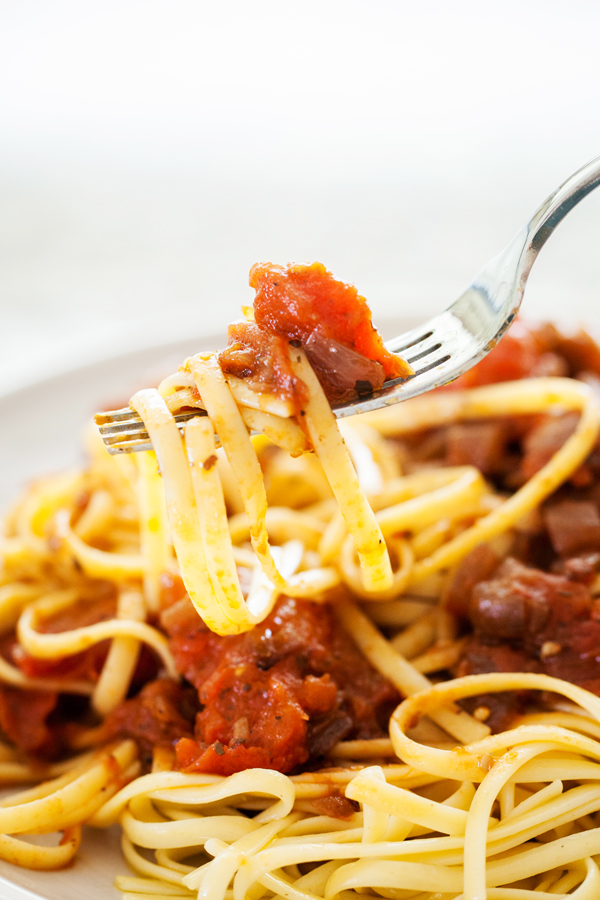 Upon trying this sauce for the first time, I knew that my sauce buying days were going to be few and far between. This chunky marinara sauce is full-bodied, robust, and has a wonderful garden-picked taste!
If a delicious sauce at the end of the rainbow isn't good enough, consider this. You will have gained a new kitchen technique – how to painlessly peel tomatoes. Get this, all that's needed to peel tomatoes is simply scoring them and simmering for 2 minutes. When the skin begins to separate itself from the flesh, it's done! Let them cool down enough to handle and peel. Amazing, right?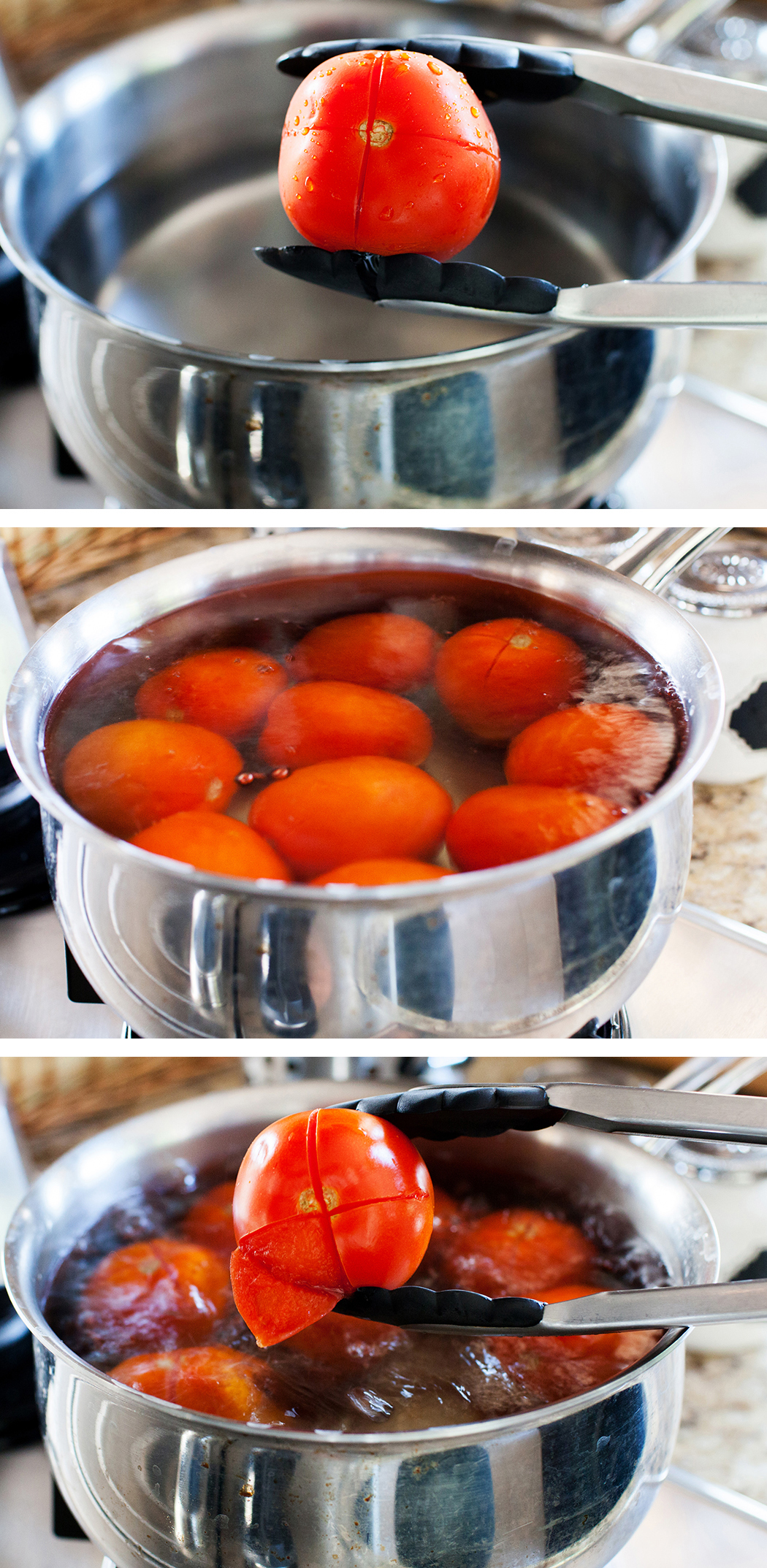 Once the tomatoes are peeled, the rest is a cake walk. Soften some diced onions and add garlic, Italian seasoning, and dried oregano. Deglaze it with some red wine and add the tomatoes.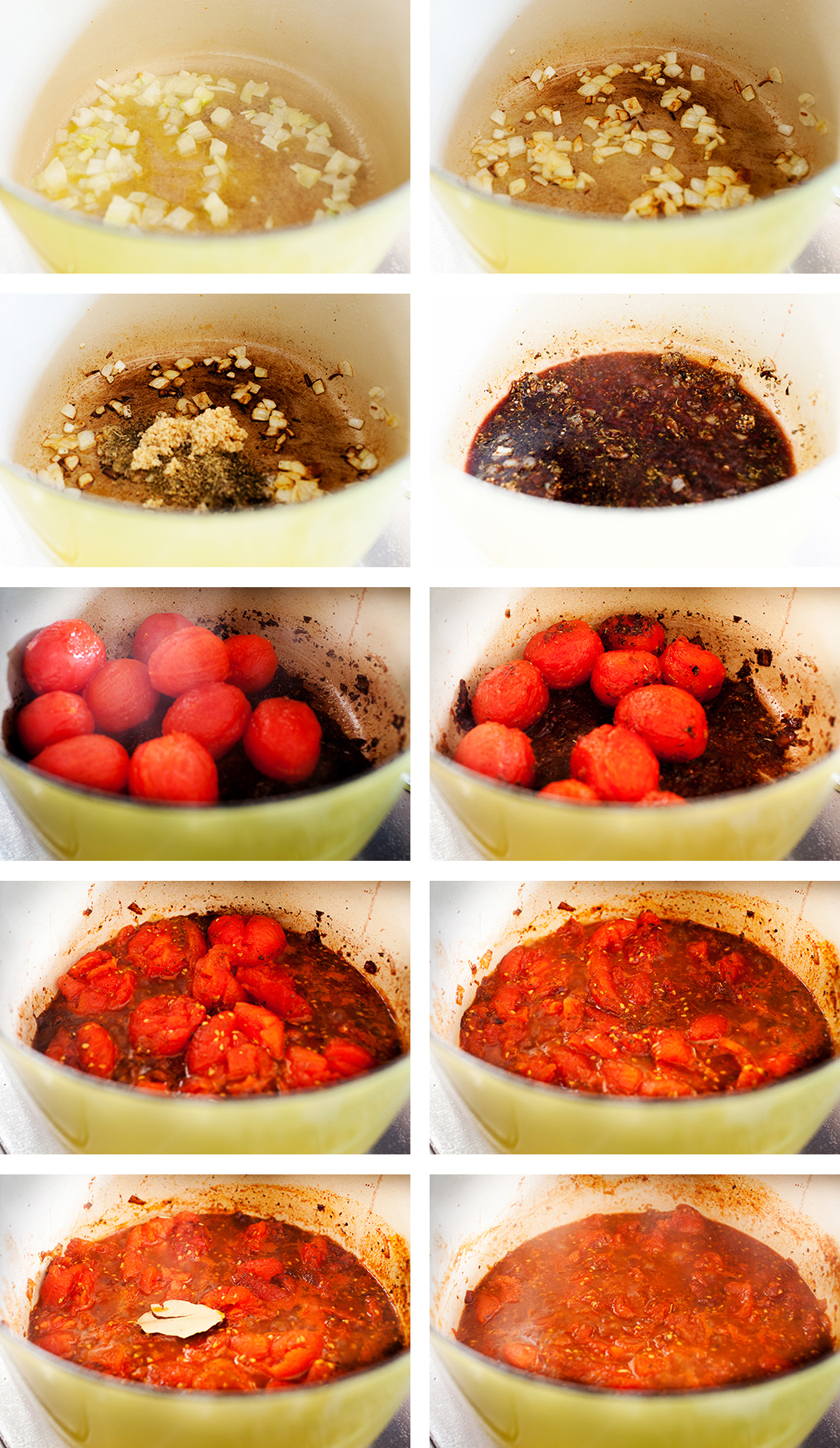 When the tomatoes soften, smash them down a bit. How much you smash them down will depend on how chunky you like your sauce. If you like your pasta sauce smooth, use a food processor or immersion hand blender. Finish it with a bay leaf and let simmer for a few minutes. Then, season to taste with salt, pepper, and/or sugar.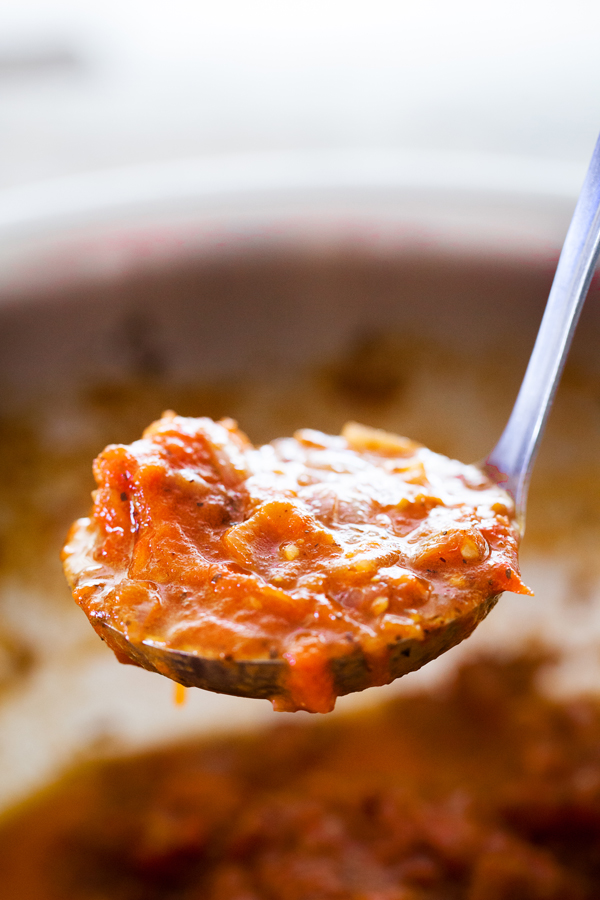 Serve over your favorite pasta cut for an unforgettable meal.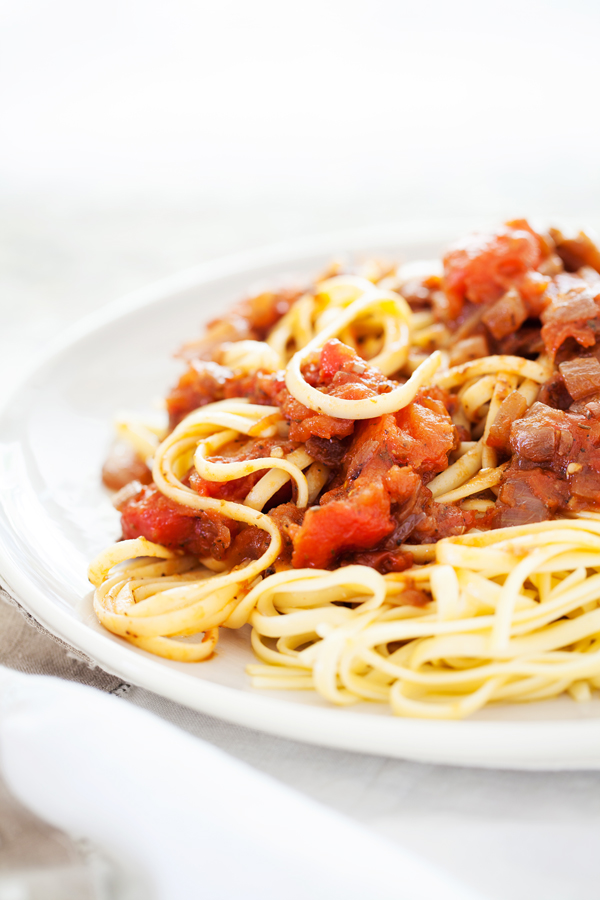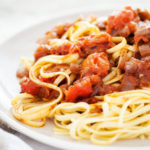 Chunky Marinara Sauce
Yields 2 Servings
Calories per Serving
:
513
kcal
Ingredients
2

pounds

fresh tomatoes, washed*

2

tablespoons

olive oil

1

medium onion, diced

2

garlic cloves, minced

2

teaspoons

dry Italian seasoning blend

1

teaspoon

dried oregano

⅓

cup

dry red wine**

1

bay leaf

Salt, pepper, & sugar to taste
Instructions
Bring a large pot of water to a boil. Score the tops of the tomatoes. Add the tomatoes to the boiling water. Allow to boil for 2 minutes. Once the peel readily separates itself from the tomato, place the tomatoes on a plate to cool enough for easily handling.

In a stock pot or Dutch oven over medium heat, heat the oil until shimmery. Add the onions and caramelize until the edges are golden brown.

Add the garlic, Italian seasoning, and oregano. Cook and stir until fragrant.

Pour in the wine and deglaze all the brown bits at the bottom of the pot. Cook until about half of the wine is reduced.

Add the tomatoes and give it a large stir. Once the tomatoes are soft enough to easily press, press them down with the back of a wooden spoon or spatula.

Add the bay leaf and stir. Reduce the heat to a simmer, cover the pot, and allow to simmer for about 15 minutes. Add salt, pepper, and/or sugar to taste.

Remove the bay leaf and serve over cooked pasta.
Recipe Notes
*I used Roma tomatoes
** I used Cabernet, but you can also use Merlot or Chianti
Adapted from Jeff Mauro