Chicken Spinach Taco Salad – Juicy and perfectly seasoned chicken served on a bed of fresh spinach leaves and topped with black beans and homemade pico de gallo.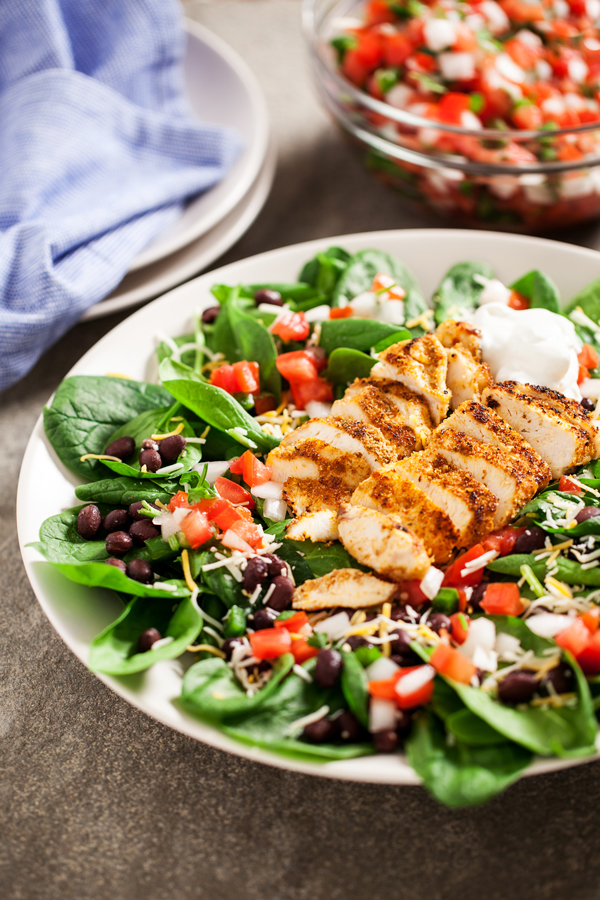 It went a little something like this. I was visiting a friend and her two little daughters. We were all in the front yard making chalk drawings on the sidewalk. I realized it was 2 PM and I had no idea what I was going to make for dinner.
I turned to my friend for inspiration and asked what she was making for dinner, in hopes that coincidentally I would already have stocked whatever she was going to make. No such luck. Instead, I mentally ran through what I had in my fridge (spinach, chicken breasts, pico de gallo, chips, store-bought taco seasoning). "I think I'll make a chicken taco salad", I said. "Oh! I have the perfect recipe for seasoning mix for that. It has smoked paprika in it. Have you ever tried smoked paprika? It's amazing!" I told her I had never tried it and she sent me home with a little baggie of some of hers. Thanks, Katie!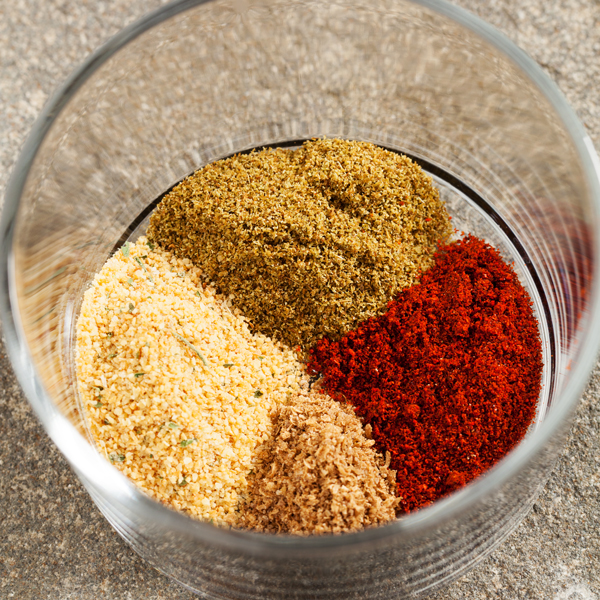 As an aside, this is not the first time Katie has saved the day. Remember this Chicken Tortilla Soup? YUM!
Back to my dinner. When I got home, I began to assemble the seasoning mix. I took a whiff of that smoked paprika and let me tell you, if you've never tried it, you NEED to. It's smoky, savory, umami. The aroma alone will make you want to put it on everything.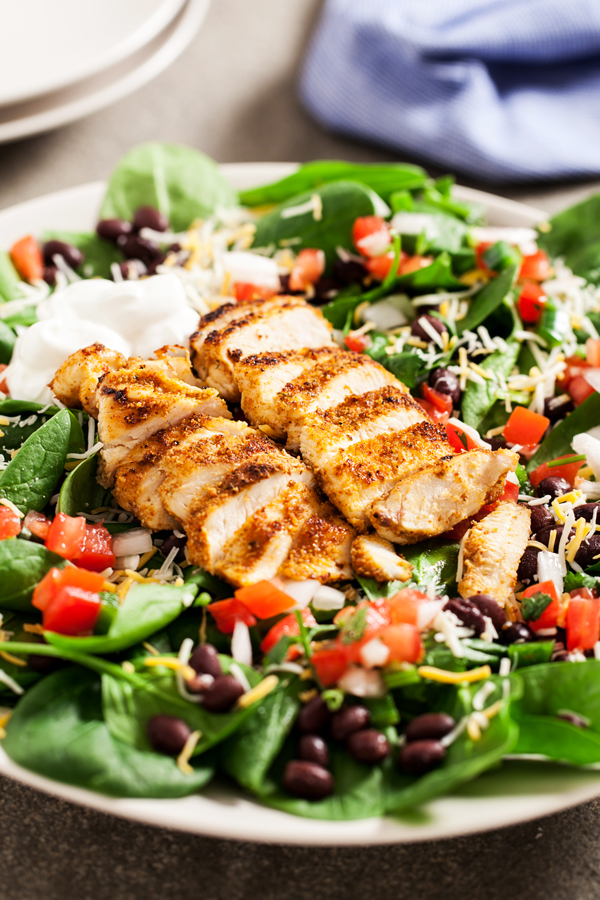 After the mix was prepared, I sprinkled it on some chicken breasts, sauteed it and served it over a bed of spinach. A garnish of homemade pico de gallo, black beans, shredded cheese, and sour cream, and dinner was served.
Although traditionally taco salads are made with romaine lettuce, spinach works equally well and has more vitamins too! By the time we were done eating, I knew I had to share the recipe with all of you.
Juicy and perfectly seasoned chicken with fresh spinach leaves and loads of flavors from the toppings. Delicious, nutritious, and so quick to throw together when you're in a bind.
Enjoy, my friends!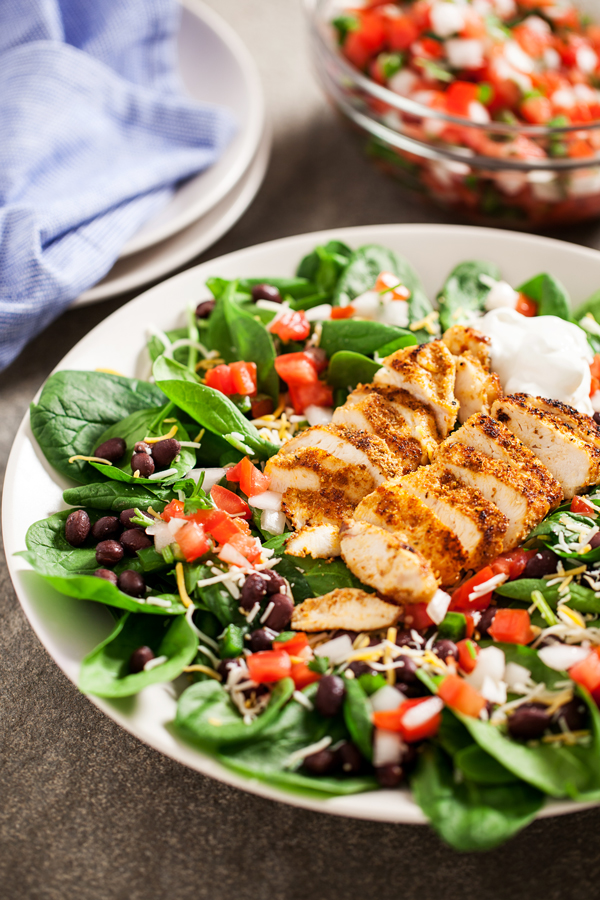 Note: This page contains affiliate links that help make The PKP Way possible. Should you choose to purchase anything via those links, I will receive a small commission paid by Amazon, not you.