This shop has been compensated by Collective Bias, Inc. and Constellation Brands. All opinions are mine alone. The following content is intended for readers who are 21 or older. #CervezaCelebration #CollectiveBias
Transport yourself to Mexico with delicious and refreshing Ceviche Tostadas.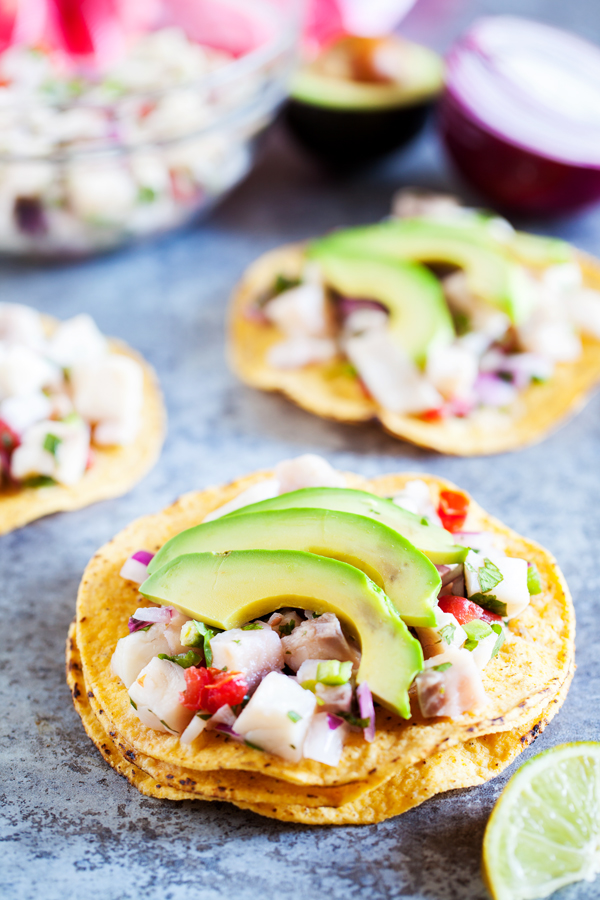 While in middle school, I took a field trip to historic Olvera Street as part of Spanish class. Olvera Street is an open-air market type landmark and is located just moments away from my house! I remember being "transported" to Mexico during the visit. For a brief afternoon, we were immersed in the culture, taking in the traditional dancing, cultural music, and gawking at the authentic souvenirs offered by the vendors. It was an unforgettable experience and I've re-visited several times since.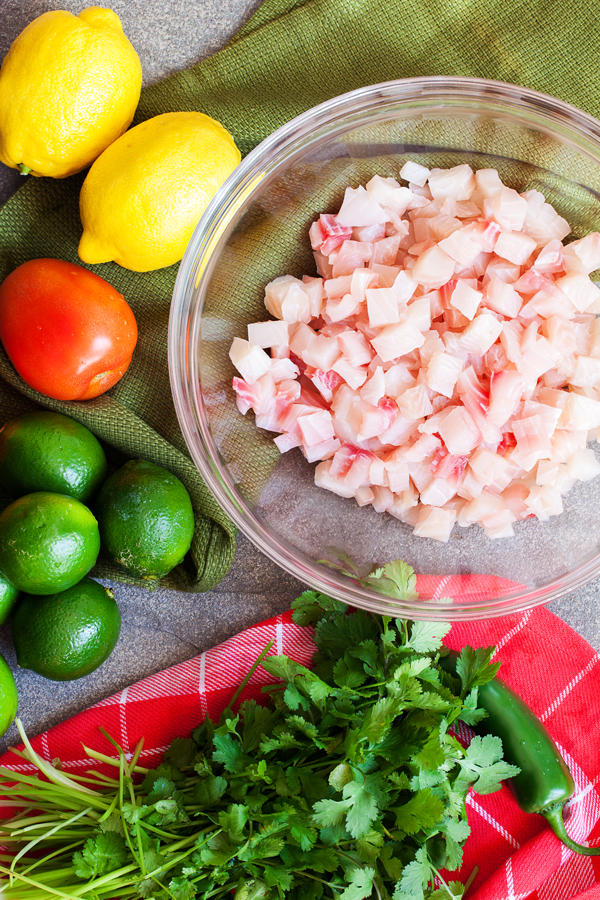 Nowadays, as a tradition, we visit annually on Cinco de Mayo. To commemorate the holiday, there are always extra fun festivities taking place. I learn a little more about the beautiful culture every single year! After spending most of the late morning and early afternoon walking under the warm sun, we like to return home for a late lunch.
This year, I'm making Ceviche Tostadas. In case you've never heard of it, ceviche (pronounced se-vee-che) is simply raw seafood cooked in an acidic brine. It only needs a couple of hours, but I'm going to start the night before so that it's ready when we get back from our outing.
You can make it with clams, shrimp, or any white fish. For these Ceviche Tostadas I'm using tilapia. With it, I like to add other flavorful ingredients like onions, cilantro, tomatoes, and spicy peppers. For the brine, I like to use a combination of lime and lemon juice. Ceviche is one of my very favorite Mexican dishes, up there with Mexican rice and cheesy enchiladas!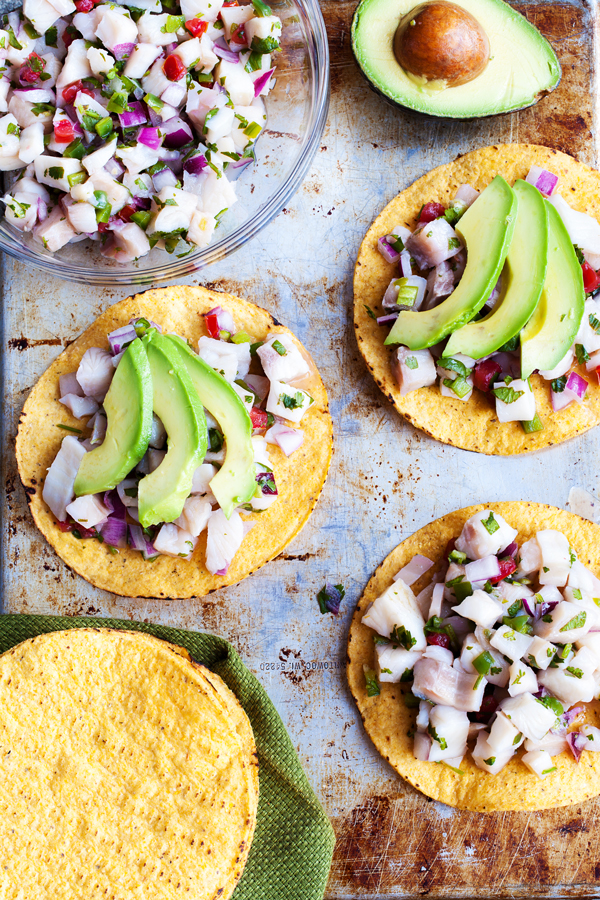 I'll serve the ceviche over crunchy tostadas for a delicious lunch alongside a cold Corona Extra or Modelo Especial that's been chilling in the refrigerator. It's going to be such a refreshing lunch!
I was first introduced to Corona Extra in college and to this day it is my beer of choice. To me, it offers the best of both worlds, the perfect balance between heavier European imports and lighter domestic beer. I love the fruity-honey aromas and the slight touch of malt. Corona Extra is appropriate for casual social gatherings or celebratory events alike!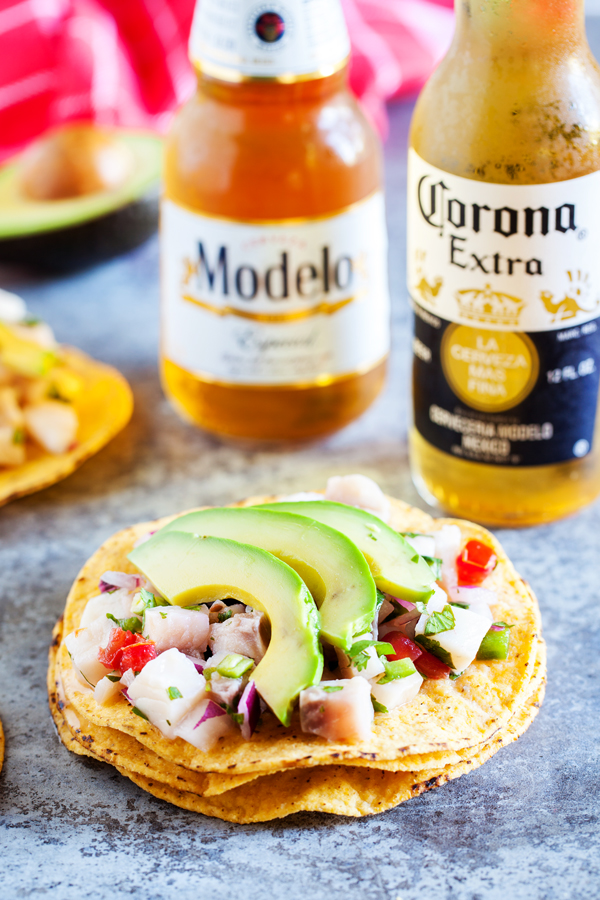 As for Warren, he's a Modelo Especial guy. The full-flavored Pilsner-style lager offers the rich and crisp taste that Warren and many of his friends love. Modelo Especial offers an orange honey aroma that complements so well with my Ceviche Tostadas.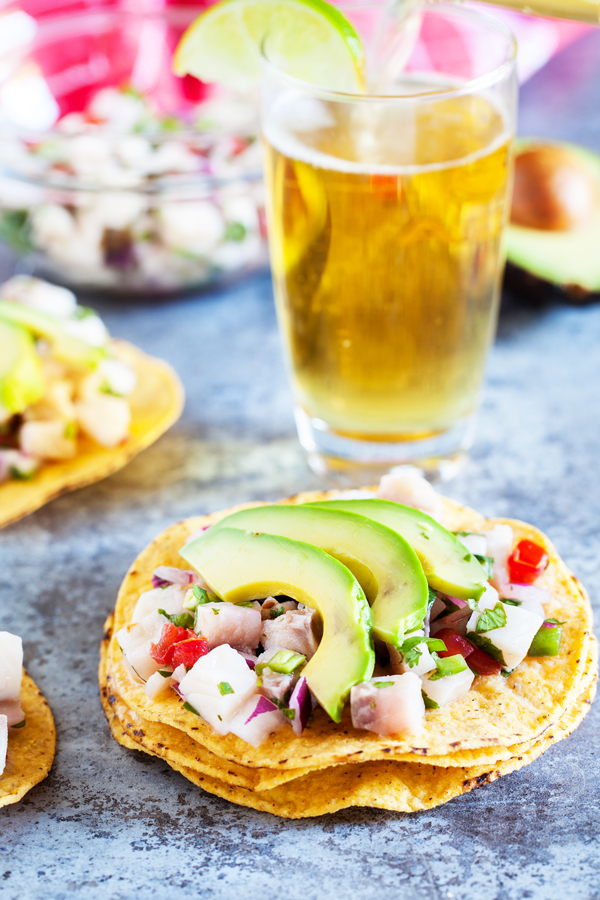 I think I'll crank out a batch of pico de gallo too with some tortilla chips so we have something to munch on in between bites and sips ;) Do you commemorate Cinco de Mayo? I'd love to know your traditions!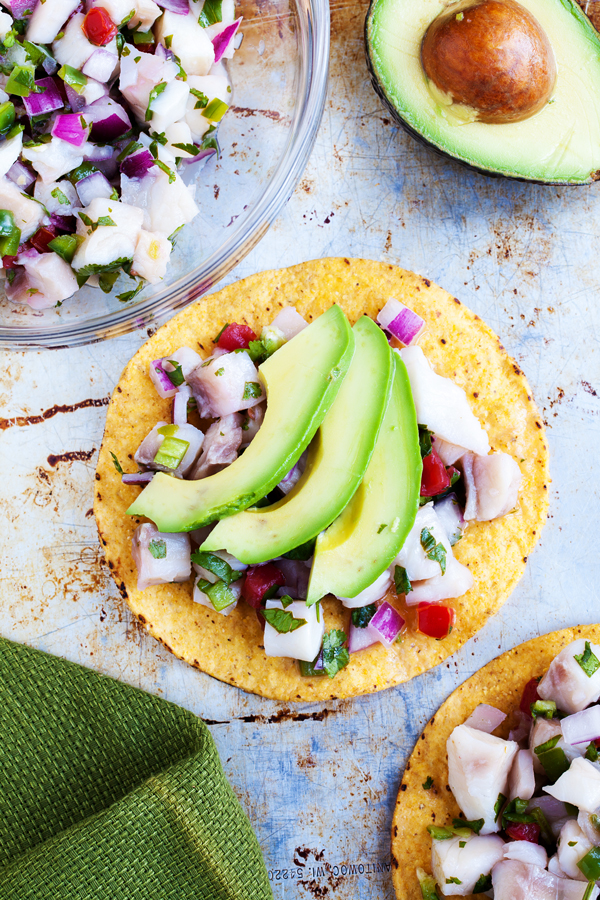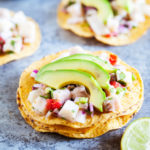 Ceviche Tostadas
Makes 8 tostadas
Serving Size
:
1
tostada, without avocado
Calories per Serving
:
178
kcal
Ingredients
1 ½

pound

tilapia, chopped

1

roma tomato, seeded and diced

½

small red onion, diced

½

bunch cilantro, chopped

1

jalapeno pepper, seeded and diced

1

serrano pepper, seeded and diced

1

cup

fresh lime juice, 9 to 10 limes

½

cup

fresh lemon juice, 2 large lemons

Salt to taste

8

corn tostadas

Sliced avocado, optional
Instructions
In a large glass bowl, toss together the tilapia, tomato, onion, cilantro, and peppers.

In a medium bowl, combine the lime and lemon juice. Pour over the tilapia, making sure all of the tilapia is covered with juice. Stir to combine.

Cover and refrigerate for at least 2 hours and up to 24 hours. Add salt to taste.

Use a slotted spoon to divide among the tostadas. Serve with sliced avocado, if using.