These blueberry lemon muffins are ultra moist, have a punch of lemon flavor, and pops of juicy blueberries in every bite.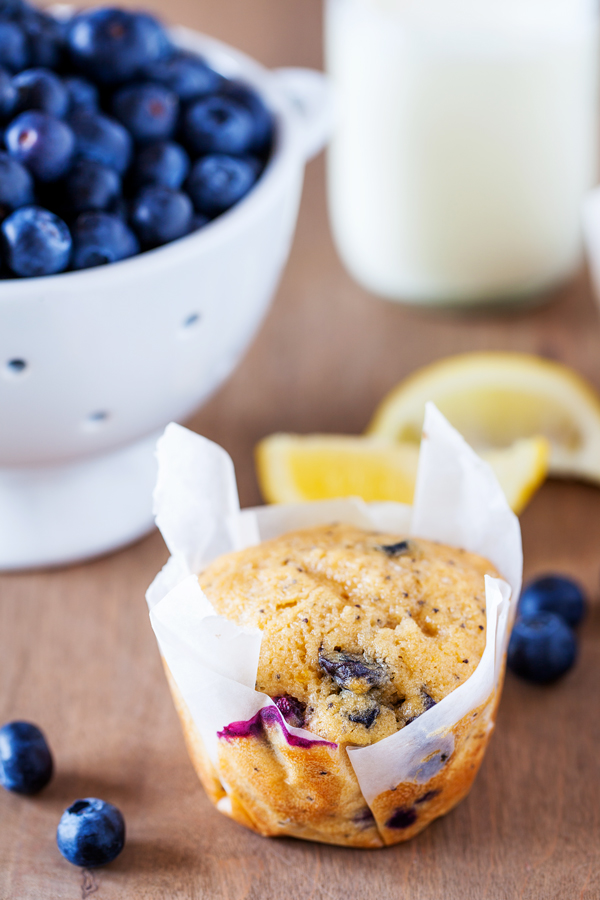 Almost every weekend you can find me and Warren roaming the aisles at Costco. It
is one of our favorite past times. We love checking out products that we never knew we needed and seeing if anything has gone on sale.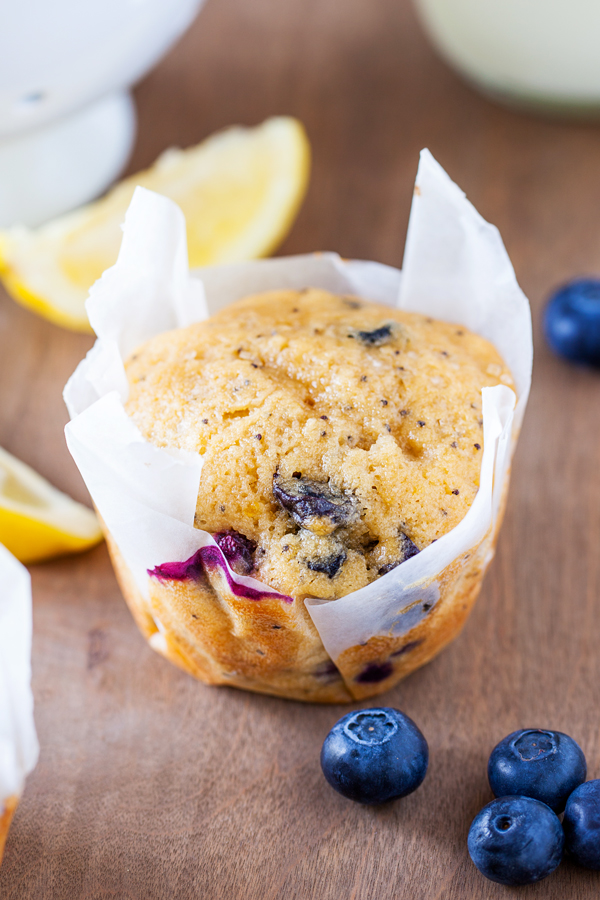 On most of our trips, I always pick up a clam shell or two of berries. Blueberries, raspberries, blackberries, strawberries…I cannot resist! I never have an agenda as to what I'm going to do with them, but I just know those plump and juicy nuggets need to be in my kitchen.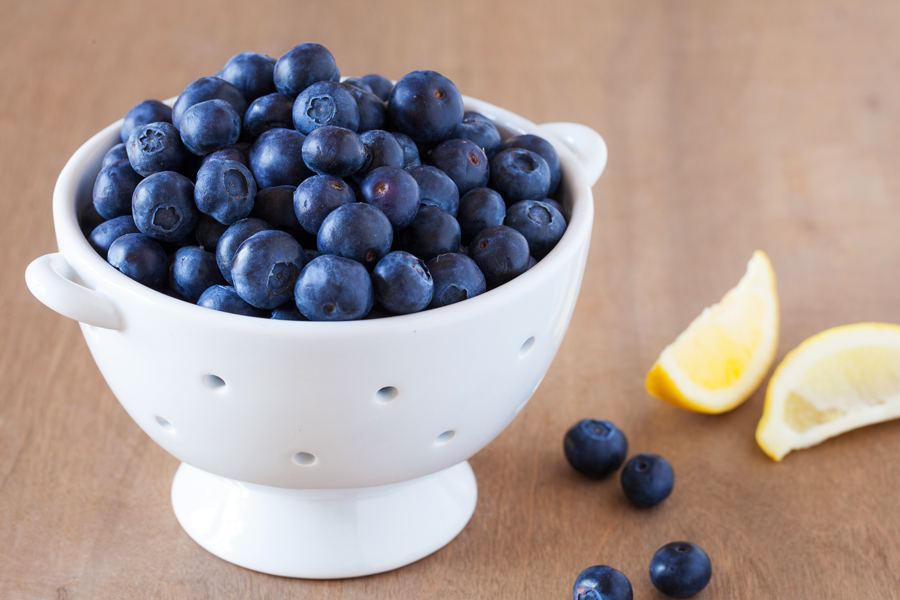 These blueberry lemon muffins were born when I had a hankering for baking early one morning. The sun was not up yet, but I couldn't fall back asleep. I lay in bed imagining what I had in the kitchen and pictured the juicy blueberries in my refrigerator and the lemons in my fruit basket. I immediately thought of blueberry lemon muffins and sought to make the best blueberry lemon muffins that ever came out of The PKP Way's kitchen.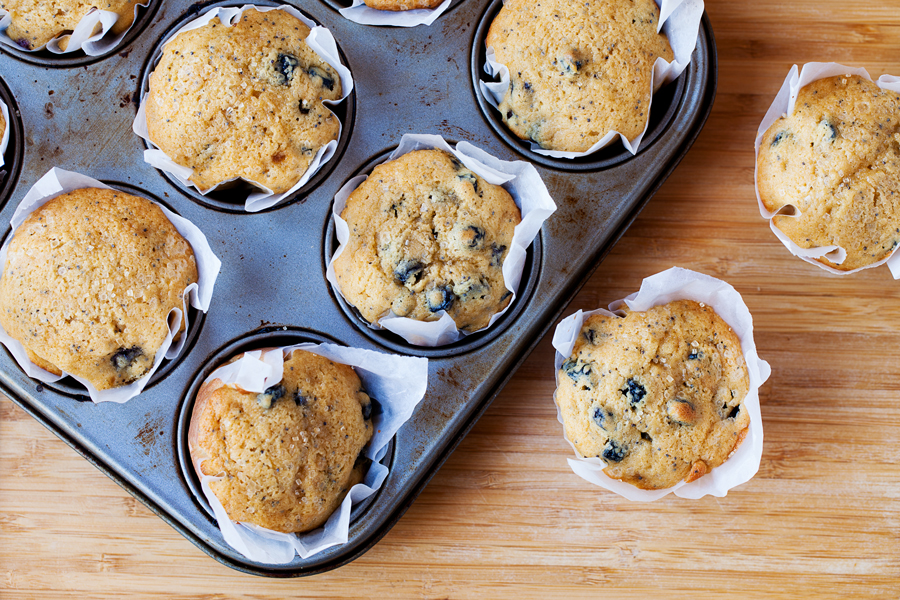 I wanted a punch (not just a hint) of lemon flavor, a moist muffin, and bursts of blueberries in every bite. I got out of bed and got to work. By 7:30 AM, a sweet aroma greeted a good morning to everyone coming down to the kitchen.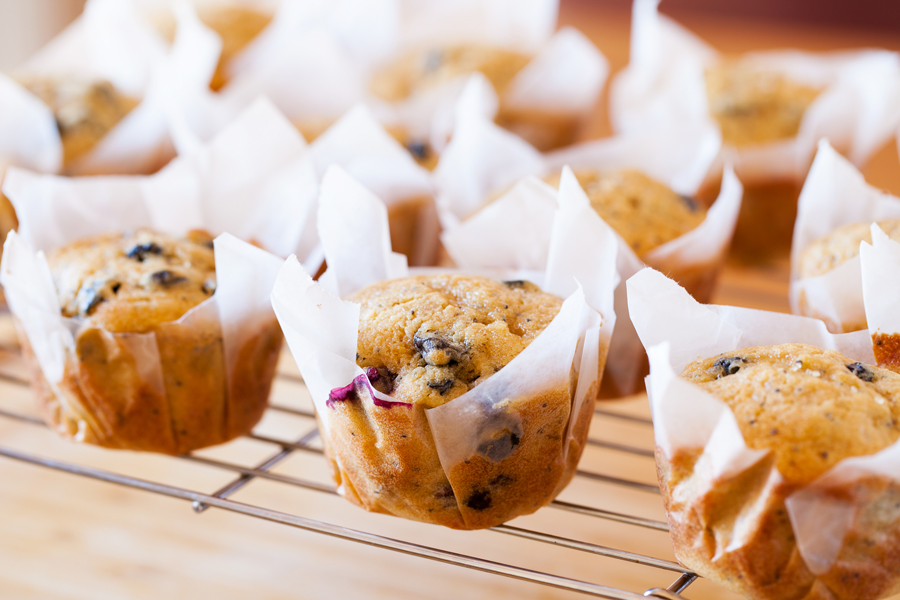 These blueberry lemon muffins were everything I wanted them to be and dare I say they are the BEST blueberry lemon muffins that ever came out of The PKP Way kitchen. And they're even better the next day!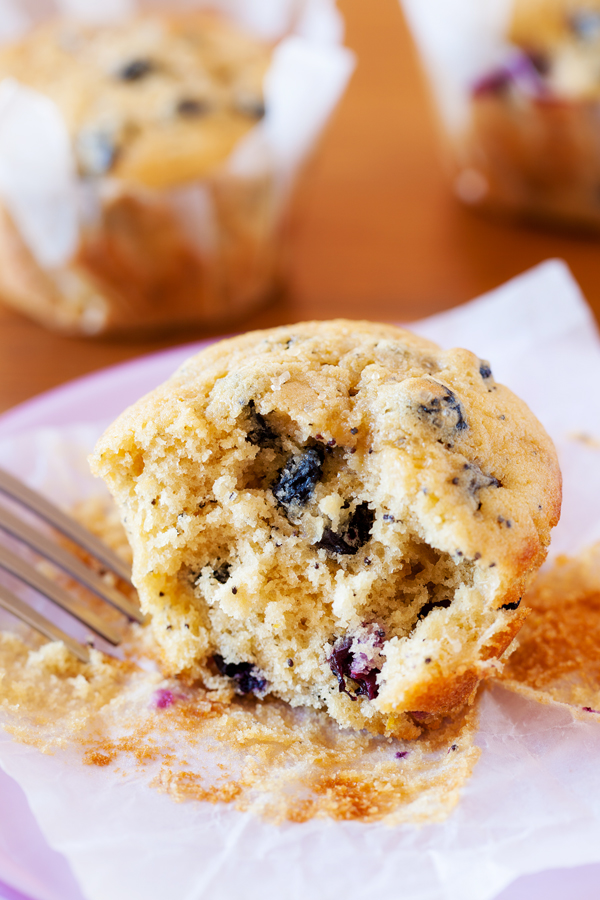 As a testament to just how good they are, let me just say that Warren does not have a sweet tooth. Consequently, most of my baked items are given away to friends and neighbors or are eaten up by me. With these muffins, Warren called me from work requesting I not give them away. He wanted more! That's how I knew these were IT!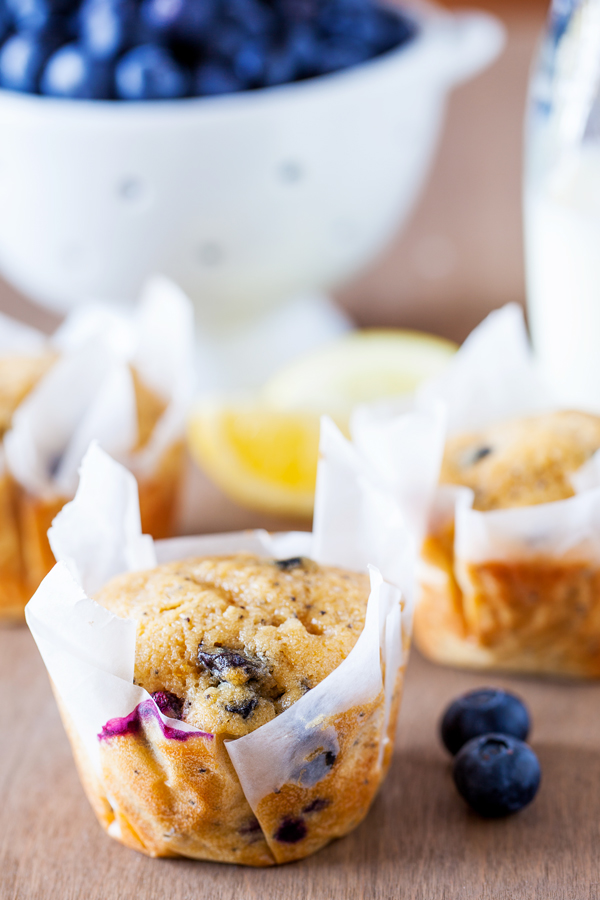 Blueberry Lemon Muffins
Yields 12 muffins
Printer friendly version
Ingredients
1 ¾ cups all-purpose flour
2 teaspoons baking powder
½ cup (1 stick) salted butter, softened**
¾ cup brown sugar, packed*
2 tablespoon turbinado sugar (aka Sugar in the Raw), divided
2 large eggs, room temperature
1 teaspoon lemon zest, freshly grated
2 tablespoons lemon juice, freshly squeezed (about 1 lemon)
2 teaspoons poppy seeds
1 teaspoon vanilla extract
⅓ cup milk***, room temperature
1 cup blueberries, fresh or frozen (do not thaw)
Directions
Preheat oven to 375°F and line a muffin tin with 12 liners.
In a medium bowl, whisk together the flour and baking powder.
In the bowl of a stand mixer, fitted with the paddle attachment, on medium speed, cream together the butter, brown sugar, and 1 tablespoon of turbinado sugar, until fluffy.
Beat in the egg, one at a time, scraping down the sides as needed.
In a small bowl, whisk together the zest, juice, poppy seeds, and vanilla extract. Slowly pour into the butter and scrape down the sides as needed. The butter may look curdled.
Reduce the mixer speed to low and alternate the flour mixture and milk, beginning and ending with the flour mixture. During the last addition of flour, mix only until flour streaks are no longer visible. Gently fold in the blueberries by hand.
Fill the lined wells about ¾ full. Sprinkle the tops of the batter with the remaining 1 tablespoon of turbinado sugar. Bake for 22-25 minutes or until a toothpick inserted comes out clean. Cool in pan for about 2 minutes before transferring to a cooling rack to cool for about 15 minutes. Serve warm.
Notes
*Light or dark is fine. Use what you have on hand
**If you don't have salted butter on hand, use the same amount in unsalted butter and add ½ teaspoon salt to the flour mixture
***I used 1%
Storage
Store in an airtight container at room temperature for up to 5 days
Reheating Instructions
Reheat in the microwave for 15 seconds